Traveling full-time and traveling with a full-time job are two separate worlds. We find ourselves in the latter category and happen to love squeezing travel into our lifestyle. There is often a ton of prior research involved before we hit the airport/road to make that oh-so-perfect trip! Social media has made researching for a trip so much easier (maybe that's how you found us?), but do you often feel overwhelmed with the choices out there? We have been in such situations several times. In fact, it was only recently that we took a leap of faith and planned a couple of trips on a whim, including finding last-minute stay options.
To be honest, it was quite liberating. Try it out, if you haven't.
But this post is a 'moment of pride' from our past six years of travel. We have been fortunate enough to stay at some cool, boutique hotels and enjoy the hospitality of charming B&Bs. By the way, for people who don't know us yet, we usually try to steer away from all-inclusive resorts, branded hotel chains (where they charge you even for WiFi). I thought it would be helpful to share a list of some of our best stays. If you are traveling to any of these, do give them a try and perhaps thank us later!
This list is not sorted by preference but just by my incredible memory 😀
The Red Tree House, CDMX, Mexico
Where do I start with this gem of a place in the heart of Mexico City! Before one of the two impromptu trips we had taken last year, we stumbled upon this B&B through blogs on Pinterest. The guest house is located in a neighborhood that is residential, peaceful and safe. It is also accessible to the city's best spots. The hosts go out of their way in making your stay as pleasant as possible (read our post on Xochimilco to know more). Breakfasts are drool (and Instagram) worthy, and on special days like Christmas Eve, they treat their guests to a multi-course dinner. Drinks flow freely as much as the conversations with fellow guests. We found that many of the guests were on a repeat stay while we were there. After our own stay, we were not least surprised!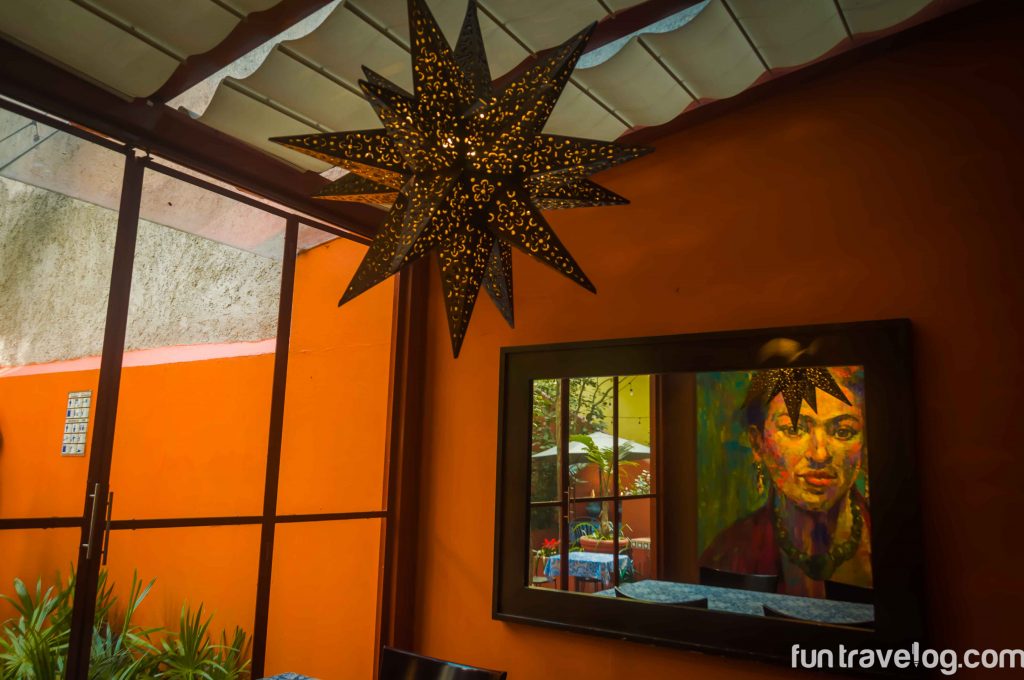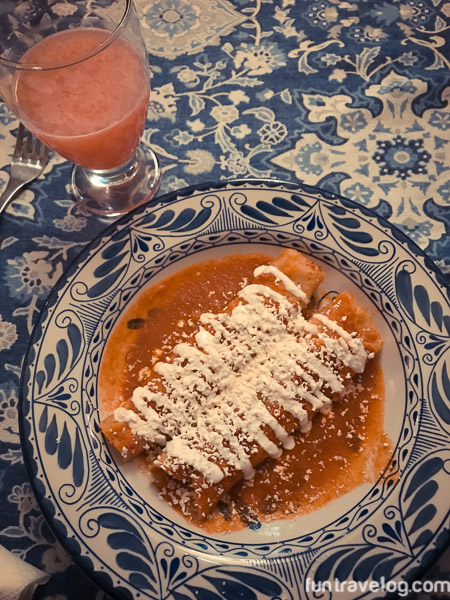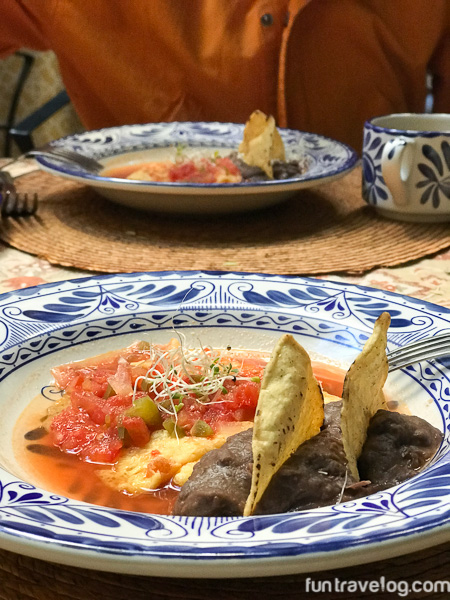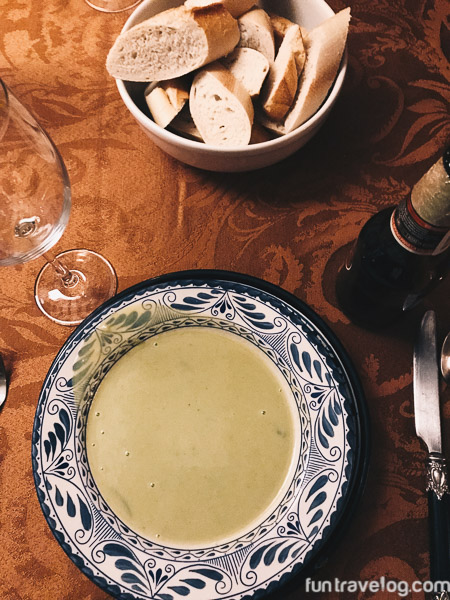 The Clark House Inn, Martha's Vineyard, USA
The website of this Inn prominently says – 'Arrive as strangers, Leave as friends'. We felt that wasn't meant to be taken seriously until the day arrived when we had to return to Boston. Walking distance from the Vineyard Haven terminal stop, we learned about this B&B from a friend on Instagram. Her excellent reviews convinced us and this was our first trip to the island, so we wanted to do it right. Perhaps having our car could have been just a bit easier in exploring, but the folks at B&B helped to answer each question we had (whether about bus schedules, restaurant reservations, beaches to visit etc). And of course, the morning breakfast was like a 2 hour ritual for us. They always had snacks, lime water, and beverages ready when tired souls like us returned in the afternoon.
Ytri Vík Cottage, Dalvik, Iceland
The sheer location of this cottage will make you book your stay here ASAP. Situated in the town of Dalvík in northern Iceland, staying here during our road trip in the summer of 2015 was one of the best decisions we ever made. You will be staying in the northeast tip of the island and literally a few kilometers away from the Arctic Circle (how cool is that!). Most of the travel itineraries don't really suggest this cottage and it is necessary to have a car to reach here. Read more about our trip to Iceland here.
Pack food for the meals from the supermarkets and you will be good to go. Once you dip your tired body in the hot tub overlooking the huge lake surrounded by snow-capped mountains, you will want time to stop right there. Add the midnight summer fun to it (or Northern lights if you wish),… you get the point 🙂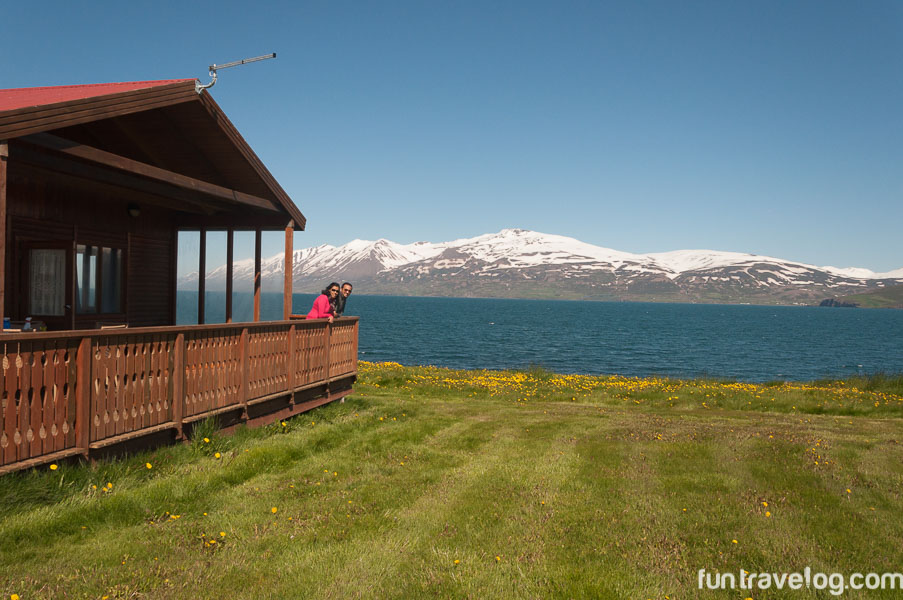 Hacienda El Porvenir, Cotopaxi, Ecuador
Ecuador was our first foray into the South American continent and the country left us in awe. After an adrenaline-fused visit to the Galapagos Islands, we wanted to slow down and breathe in some fresh mountain air in the Cotopaxi area. We chose to stay in an old hacienda that a family had bought to preserve the area and promote sustainable tourism. You can learn about their development timeline here and on our blog. Make sure you request for transfers as the drive is a bit rough on the mountain roads. They help arrange a lot of day trips around the area with trusted guides and we highly recommend planning for one. We could feel the love involved in everything they did for us ranging from food to housekeeping. When Supriya was a bit under the weather during the stay, they prepared a special herbal tea with light snacks to make her feel better. So much so that we had to freeze the memory with a departing thank you selfie with the team.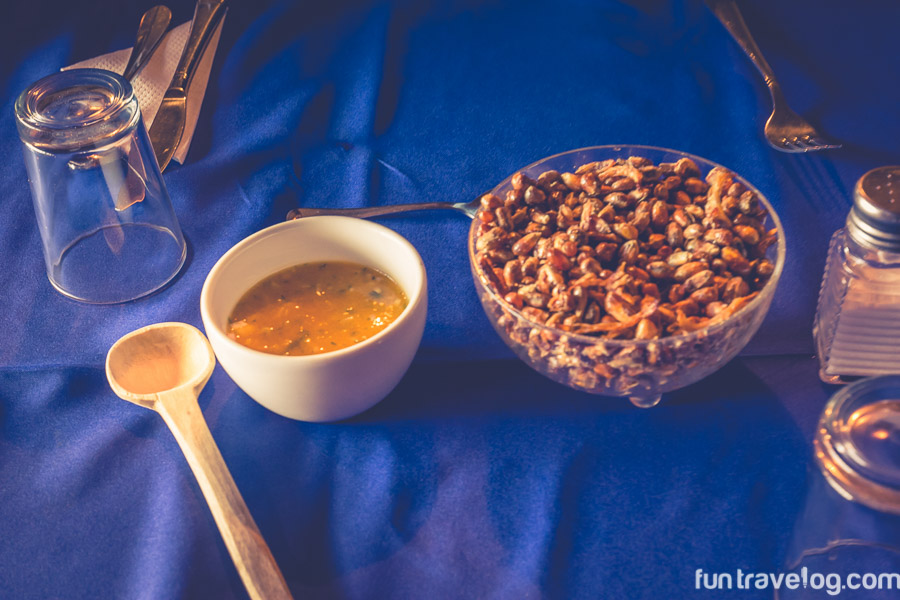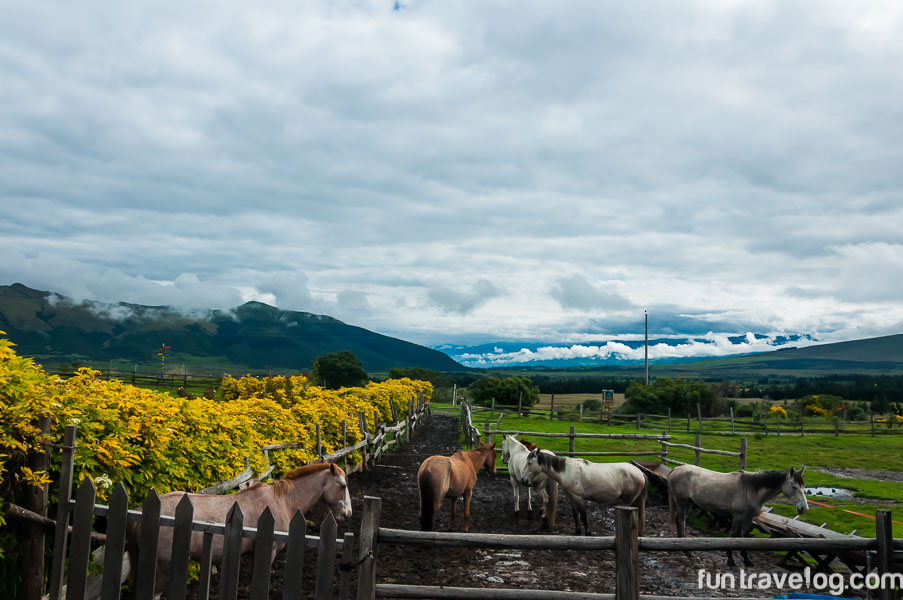 Quinta de Tourais, Douro Valley, Portugal
Supriya was quite persistent in wanting to stay with actual winemakers in Douro Valley. The information is quite all over the place on the internet with regards to finding the right Quinta (or a country house) that met our needs. Mostly because many of these are family-run establishments and do not cater to hordes of tourists. Finally, we ended up staying in this historic Quinta whose owners are trying to preserve their family's legacy. When we mentioned our vegetarian needs, our host Manuela decided to cook up a storm in their kitchen. We had no idea that we were going to have our most fantastic meal in Portugal. Everything was prepared from scratch in house. It was a warm, family affair with the host's son joining us as well. It was then we learned that Manuela and her son run a famous restaurant in the town. We could only wish that we had stayed for a few more days here but we had to move on. Read more about our experience in a Portuguese Quinta.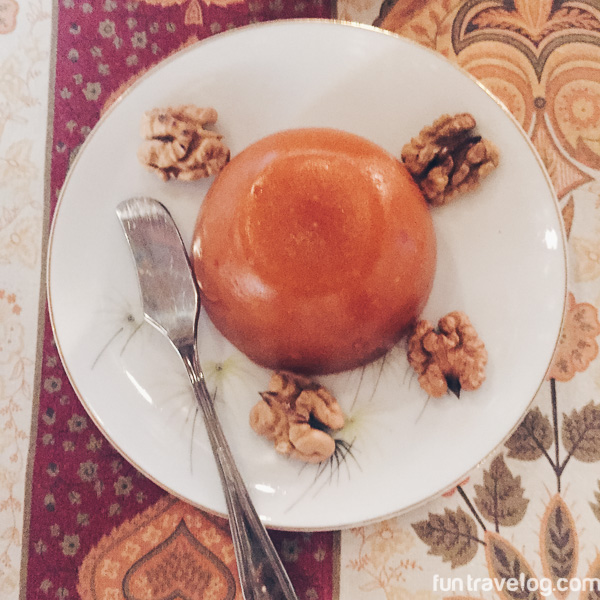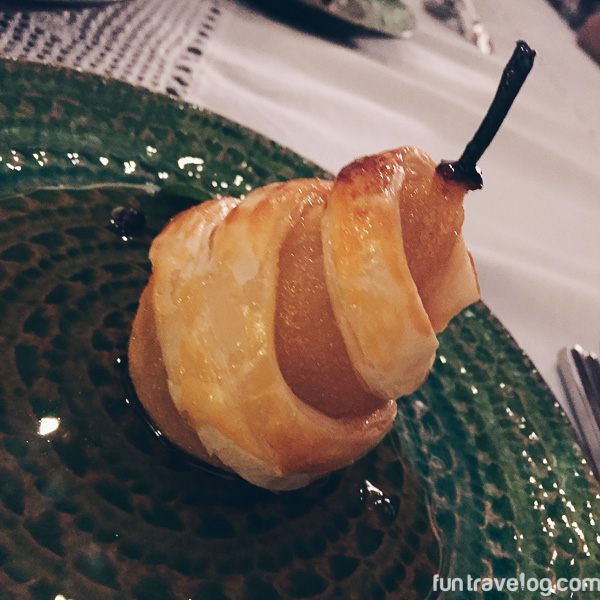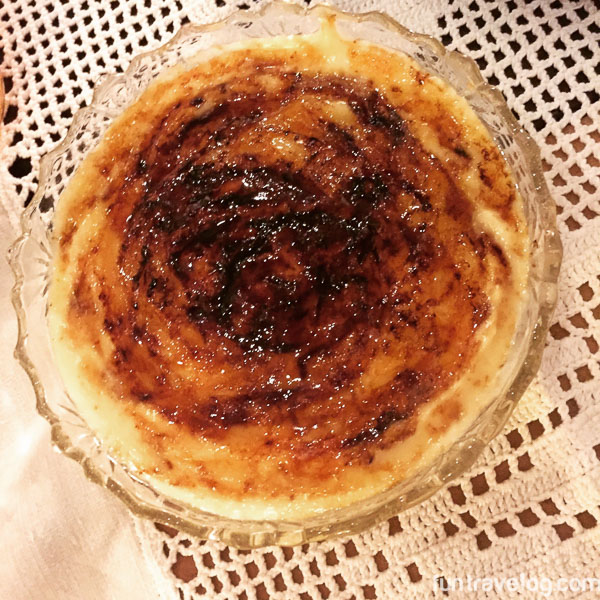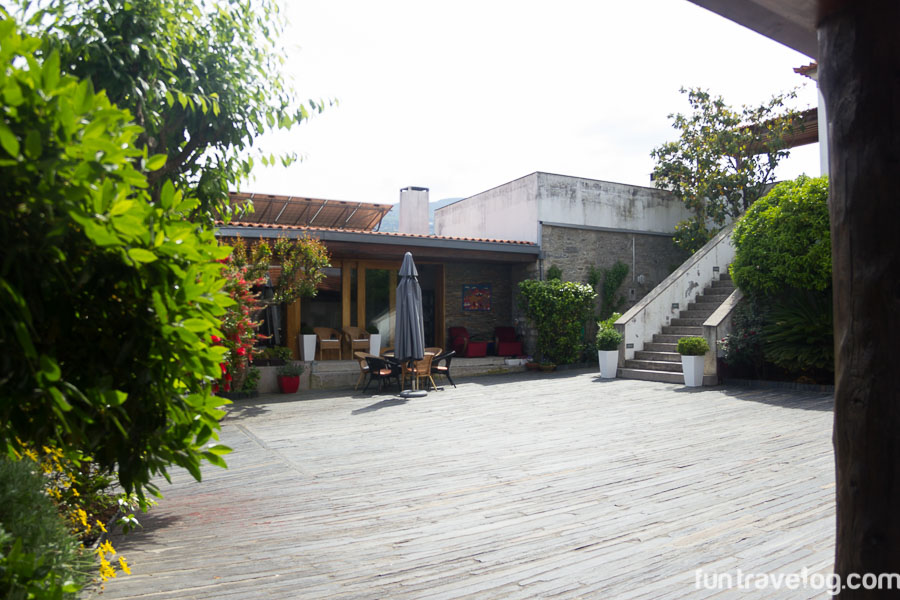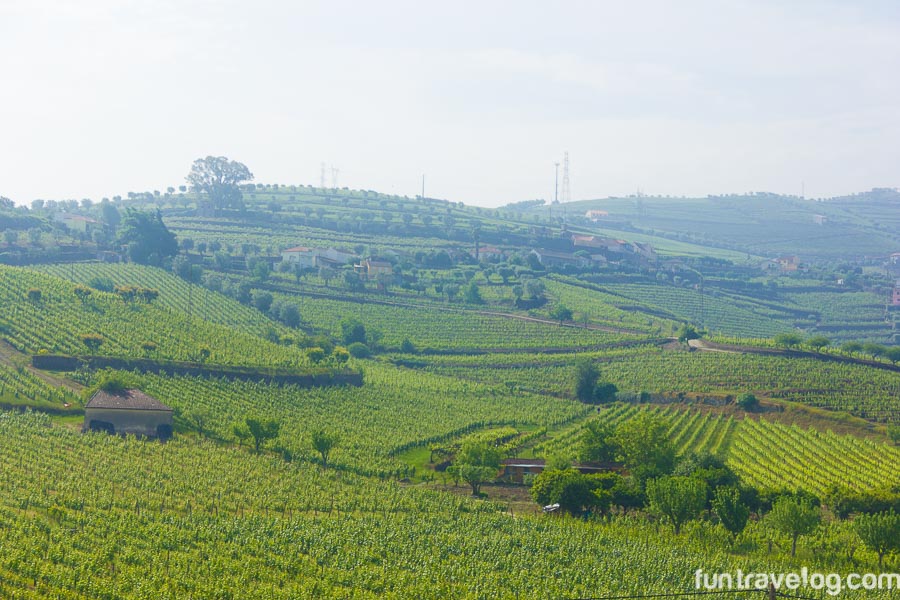 El Alberque, Sacred Valley, Peru
All credit to the team of Responsible Travel Peru for not only arranging our trip to Peru but suggesting that we stay at El Alberque while exploring Sacred Valley. It's an old mansion turned into a boutique hotel, right in front of the Ollantaytambo train station. This made traveling to Machu Picchu a breeze. What really sweetened the deal was the fact they have a big farm of their own (which you can visit). This also ensured that we could enjoy farm to table meals during our stay. Hop on to this blog to see more photos from our food extravaganza at this hotel.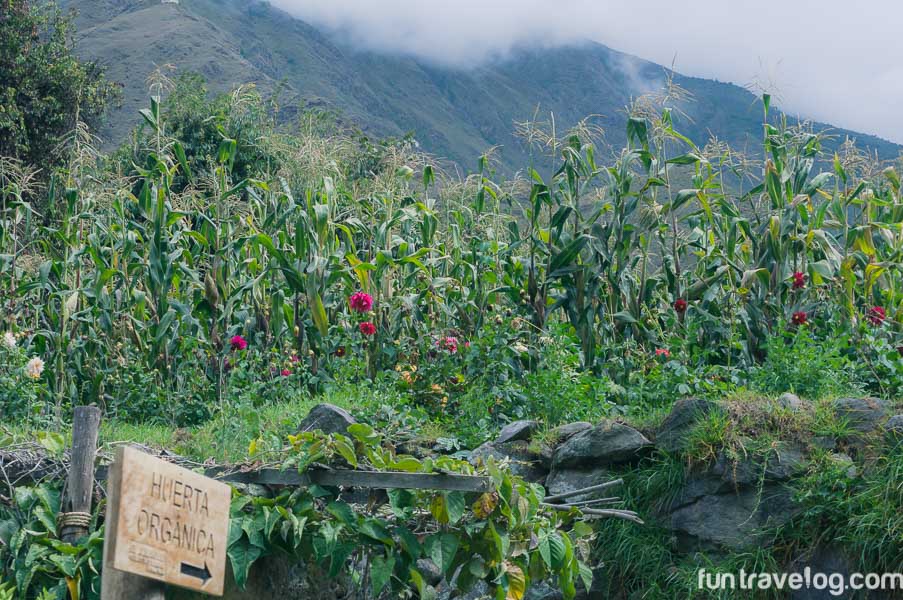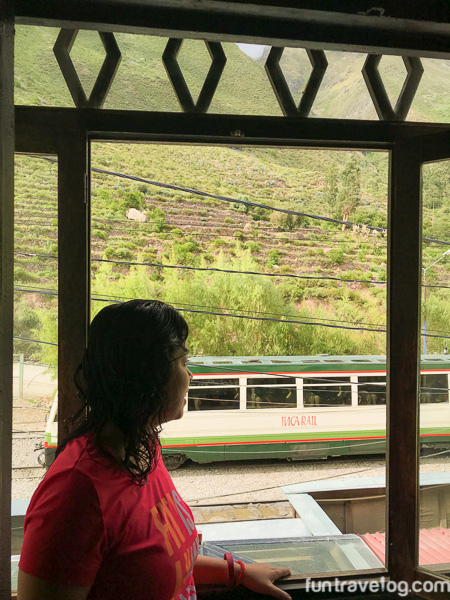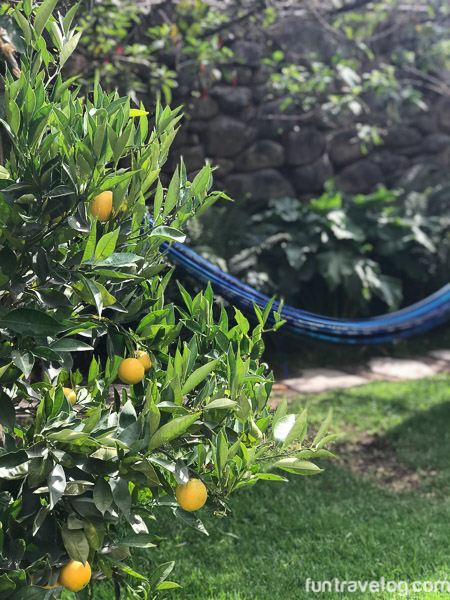 A l'Adresse du Centre-Ville, Montreal, Canada
We took a short road trip from Boston to Montreal last summer. This French-speaking city has a setup of family-run B&Bs around the city called gites, and I highly recommend staying in one of them versus a hotel. Just like the warm hospitality we have received in France, our hosts at this French Canadian B&B catered to our needs so well. Early morning breakfasts were a family affair where we sat on one center table with other travelers and Nathalie whipped amazing dishes for us. She also makes jams and sauces and they are arranged neatly on her kitchen shelves. Like any other city, parking can be painful but Robert and Nathalie helped us park our car right next to the B&B for free. We used Uber and subway (2 mins walking distance) and it made exploring Montreal so much easier. The spacious room and high ceilings brought us some extra smiles!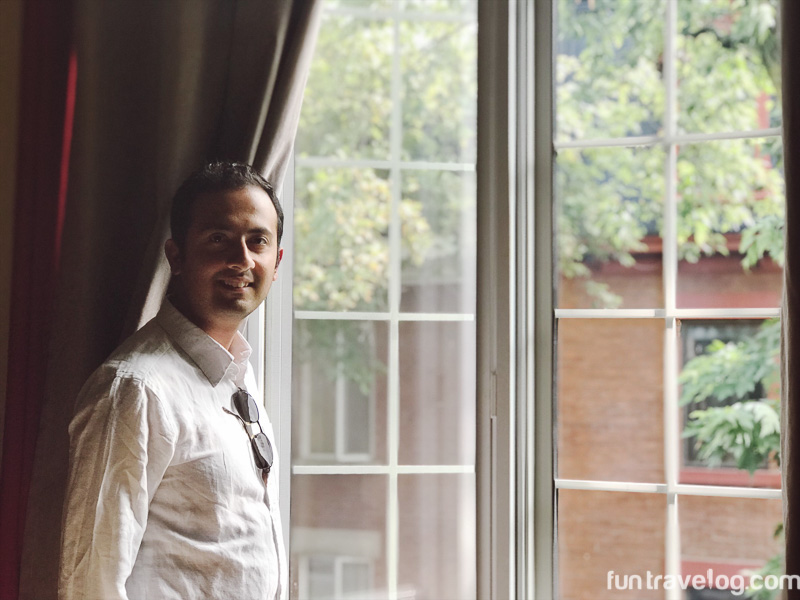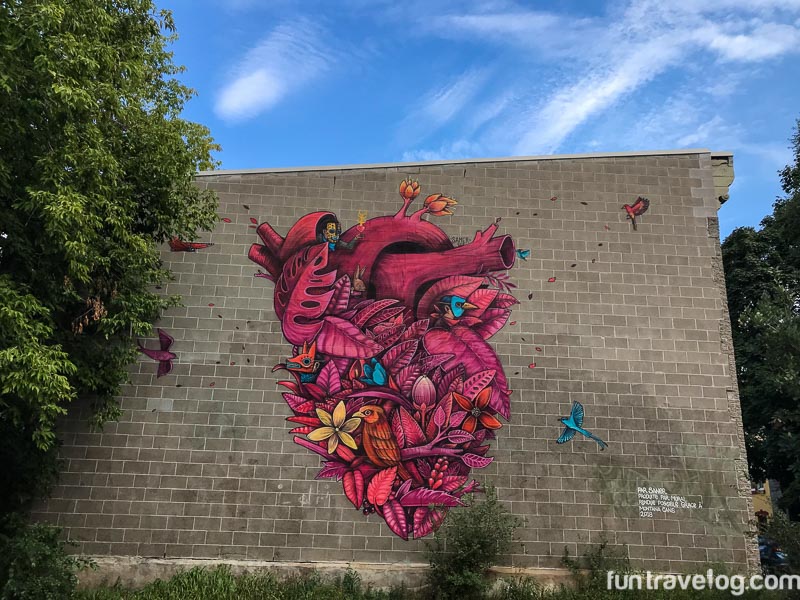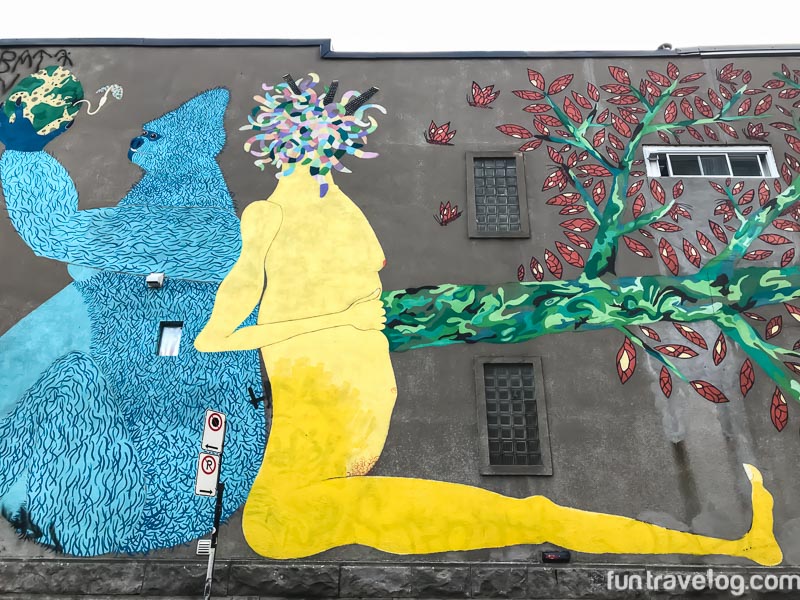 Punjabiyat, Punjab, India
It's a pity that we have only covered bits and pieces of our own country. However, whatever we have seen remain very special. Our stay in a rural farmhouse in a small village of Punjab is one of them. For all our Indian friends who have seen the movie DDLJ, the stills of yellow mustard fields come true to sight in this rustic Punjabi village. Although we went during the late winter season and fields weren't exactly ripe for harvesting, our stay was unparalleled. Every morning, we woke up to the smell of hot parathas (stuffed whole wheat flatbread), fresh milk, pakoras (fritters). It was truly, a breakfast of champions. We lingered around the village in the afternoons, tried our hand at driving a tractor, and even learned how to cut sugarcane. If you ever find yourself in Amritsar and have a few days to spare, consider a stay in Punjabiyat. Also here's a blog about our stay in the lodge.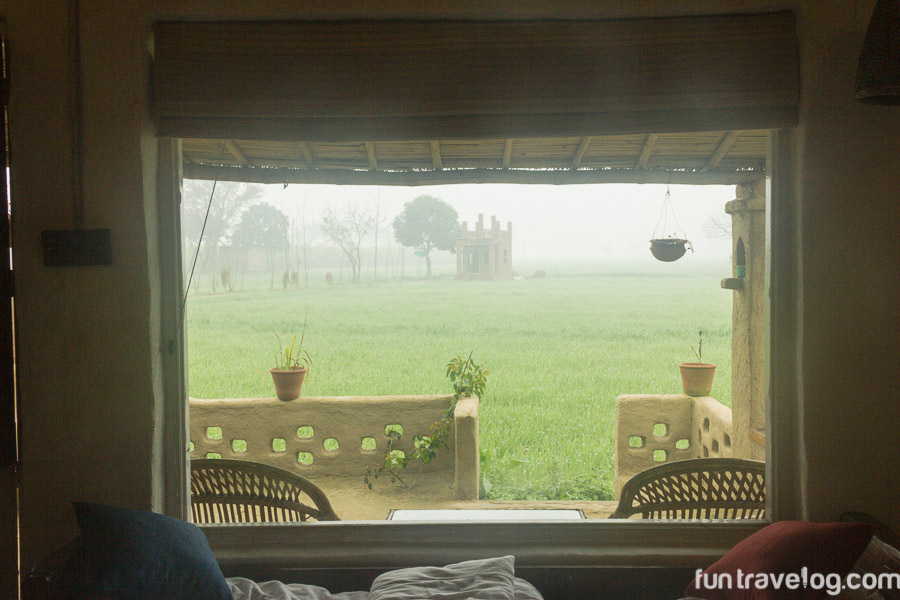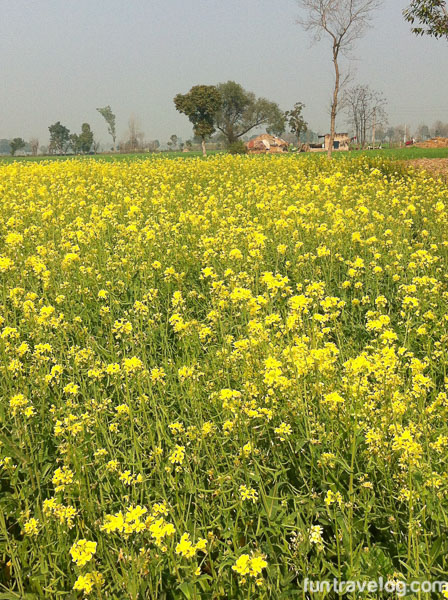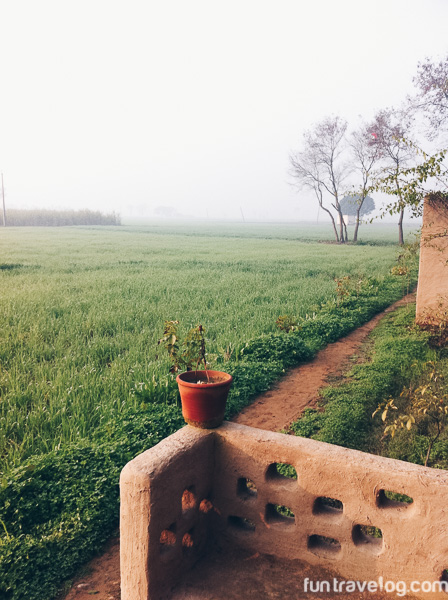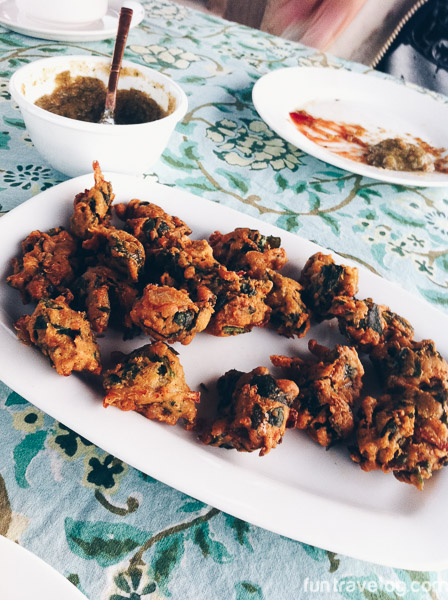 Mas De La Romane, Provence, France
The French love to eat and live well. And Provence could be just the right place to experience it all. While exploring the lavender fields and tiny villages of this region, we stayed for three nights at this rustic style B&B. Located in the famous village of L'Isle-sur-la-Sorgue, this stay worked out as an ideal base to explore different sights around. Christine (owner/host) pampered us with lavish breakfasts, and her dinner suggestion led us to savor our first ever farm-to-table Michelin meal, at a very affordable price. Can't beat that! We wrote this blog in gratitude.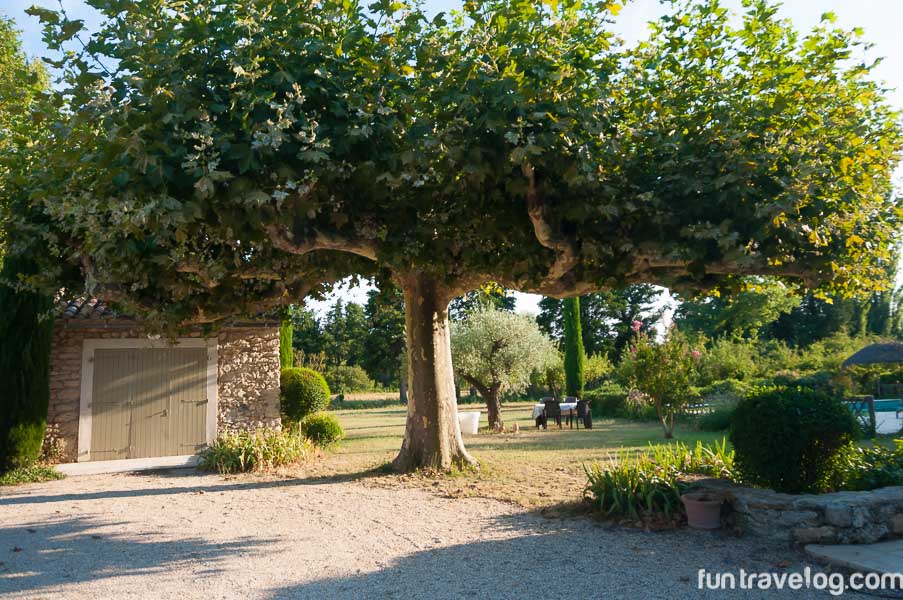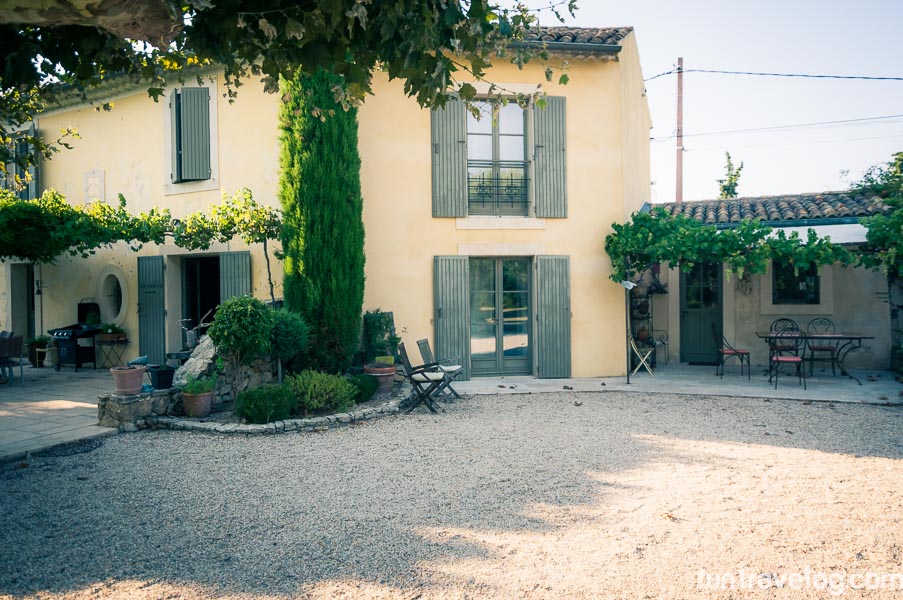 The Riverview Terrace, South Island, New Zealand
A cozy homestay on a hill in the Wanaka region, this B&B showed us what NZ hospitality is all about. Granted, they took special care since it was our honeymoon trip but the review book that we went over during the stay spoke volumes. Recently they changed their management but I hope the service has not gone below par excellence. Our best moments included watching the stars while sitting in the outdoor hot tub, gulping wine from the owner's winery along with hors d'oeuvres they prepared for us each evening. The hosts even drove us back and forth to a restaurant so that we would not have to bother with parking. Such little touches made our stay even more special.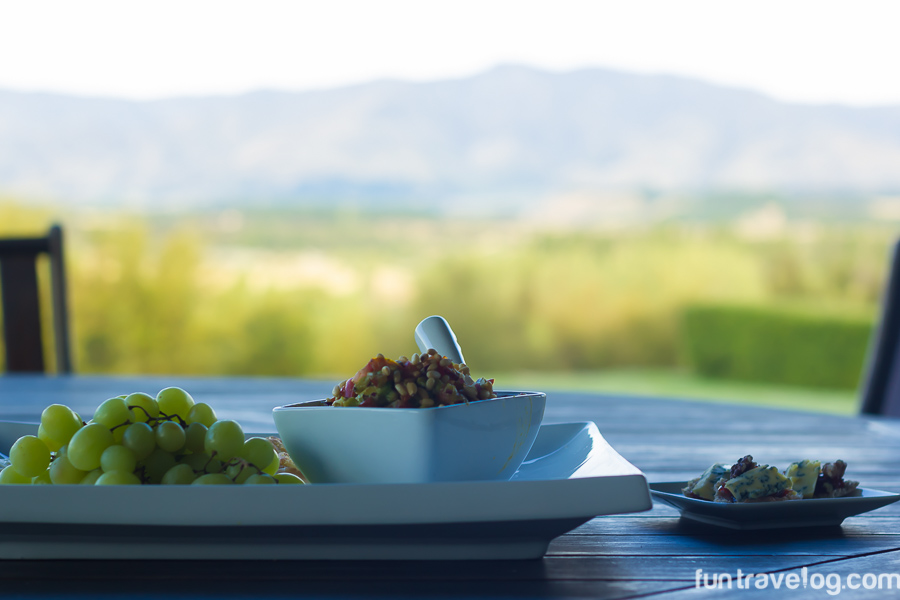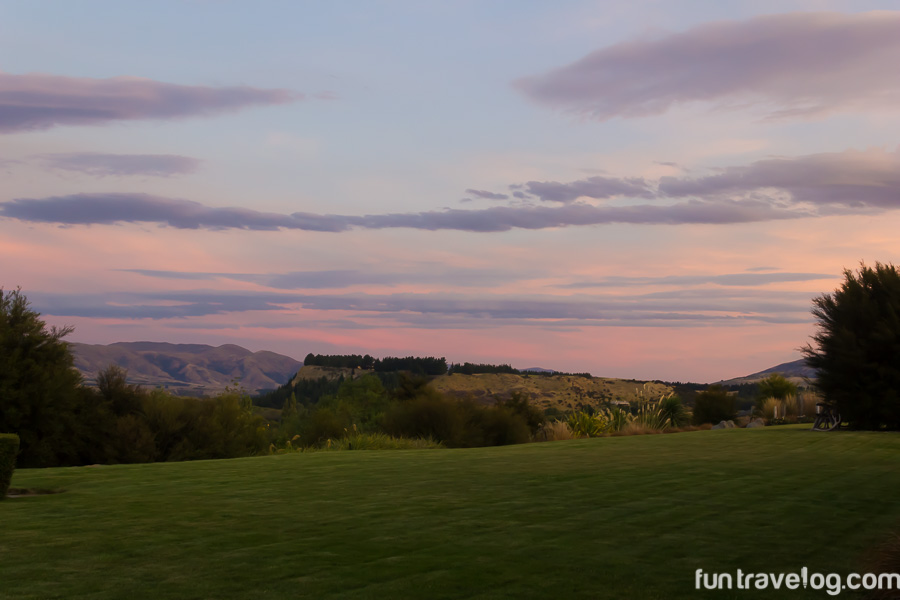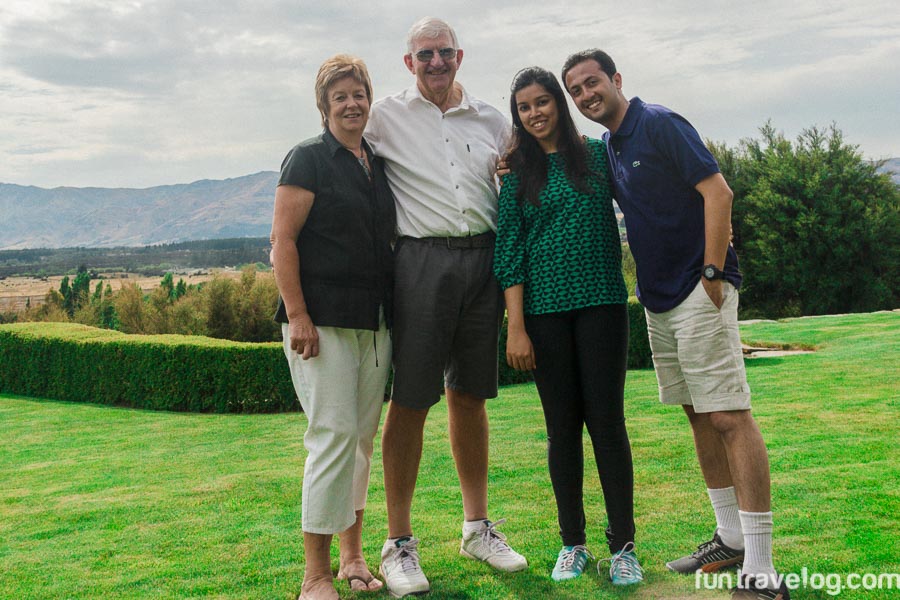 Bonus rec: an Airbnb in Page, AZ, USA
As a thank you note for staying with me this far, I wanted to talk about Kris's Airbnb in Arizona. If you are ever making a trip to Page to explore Horseshoe Bend, Antelope Canyon or other National Parks around the region, I highly recommend staying here. Kris is a super host and has worked in the hospitality industry for many years (including at Four Seasons). Our room was very comfortable, but the brownie points go to the four-course breakfast she prepared for each of us. There are various motels in this famous town, but this Airbnb beats them all in a heartbeat. In case you have never signed up on Airbnb, use our referral code to get a discount.
Phew, that's a lot- right? I hope this list has given you something to consider if you happen to touchdown at any of these places. Have you stayed at a unique B&B or hotel that you absolutely loved? Tell us yours as we want to bookmark some for our future travels too.