People chase different gods, follow hundreds of rituals, attend Sunday service and live with the hopes of entering the gates of heaven where things will be perfect and in harmony.
Well who knows what's in store up there!
But recently, we stayed in a place that truly came close to being what heaven could be like. All travelers seek different pleasures when they venture away from their comfort zones – landing in all the continents, visiting all the UNESCO heritage sites, experiencing luxury living and so on. Though it's been a month since we got back, I'm still so excited to share that we visited a place which truly represented much more than a slice of heaven for us.
Here's the secret.
It started on Day 5 of our amazing Iceland road trip. We headed from Lake Myvatn in north east Iceland towards Akureyri and stocked up on groceries needed for a midnight barbecue. A friend asked en-route – 'Hey! We're in north of Iceland already. Now how much further are we to go?'
'Till we are a ferry ride away from the Arctic Circle' – I said!
Our GPS was set to reach Dalvík, on the way to which we hoped to find a road that would lead us to a cottage we had booked. Luckily, the much needed road signs popped up and we slowly followed them to the most stunning sight that we had ever come across.
As we neared Ytri Vik Cottages, we couldn't keep our eyes away from the views and I had to concentrate real hard while driving on the sloping road to avoid getting distracted!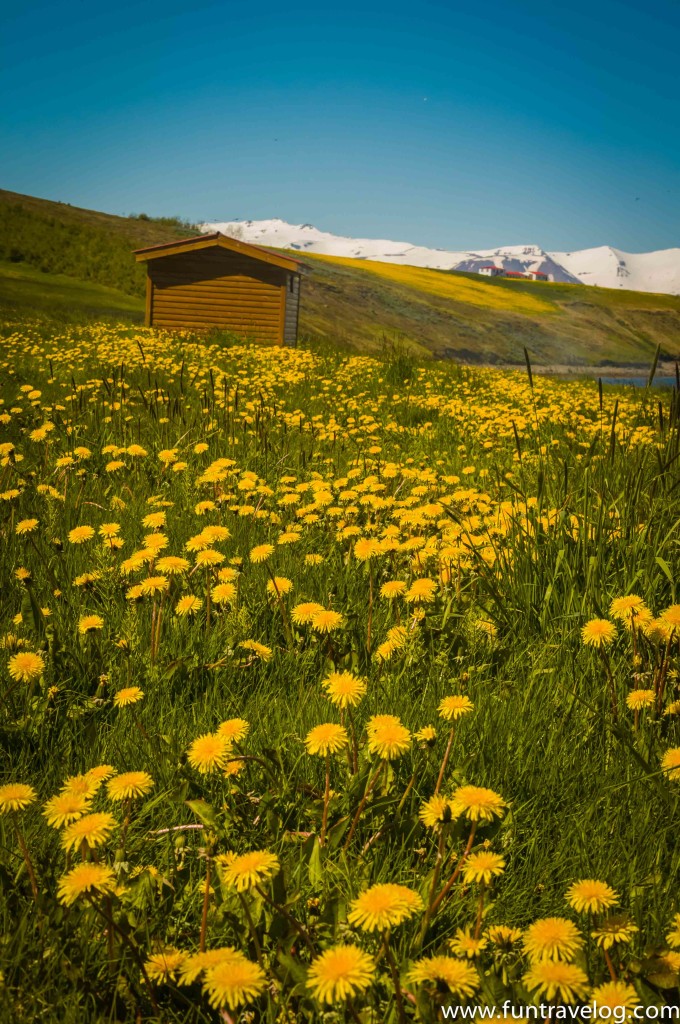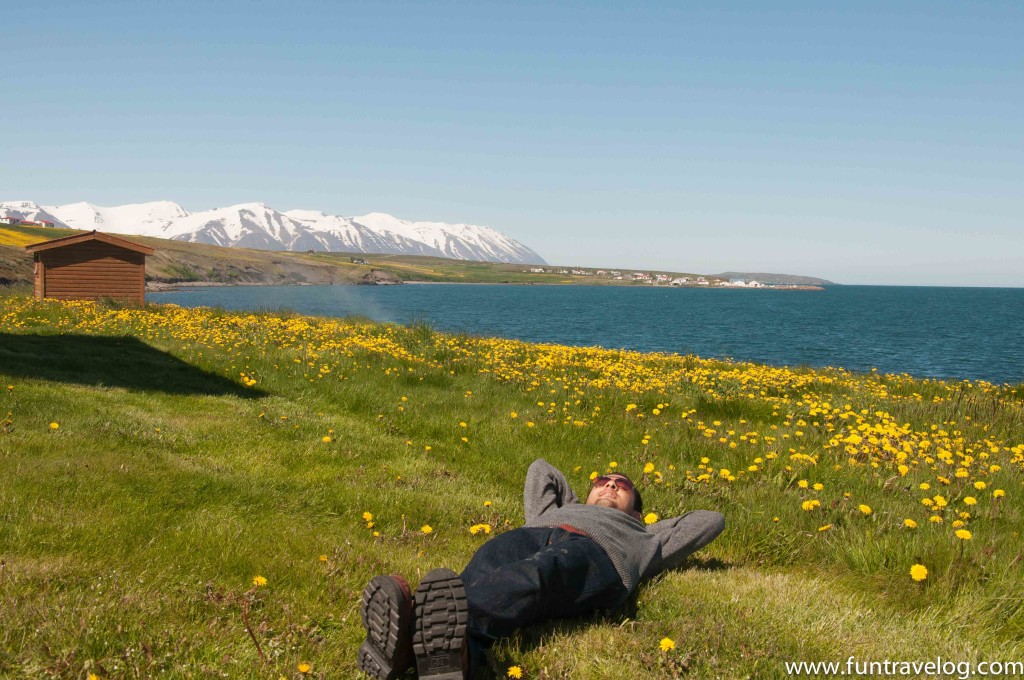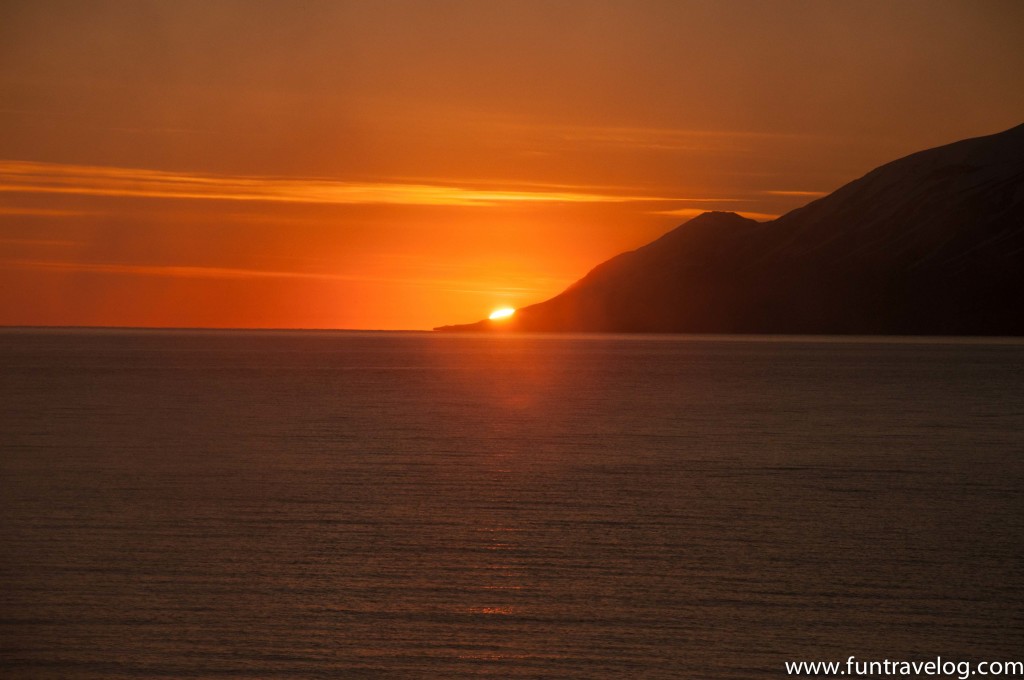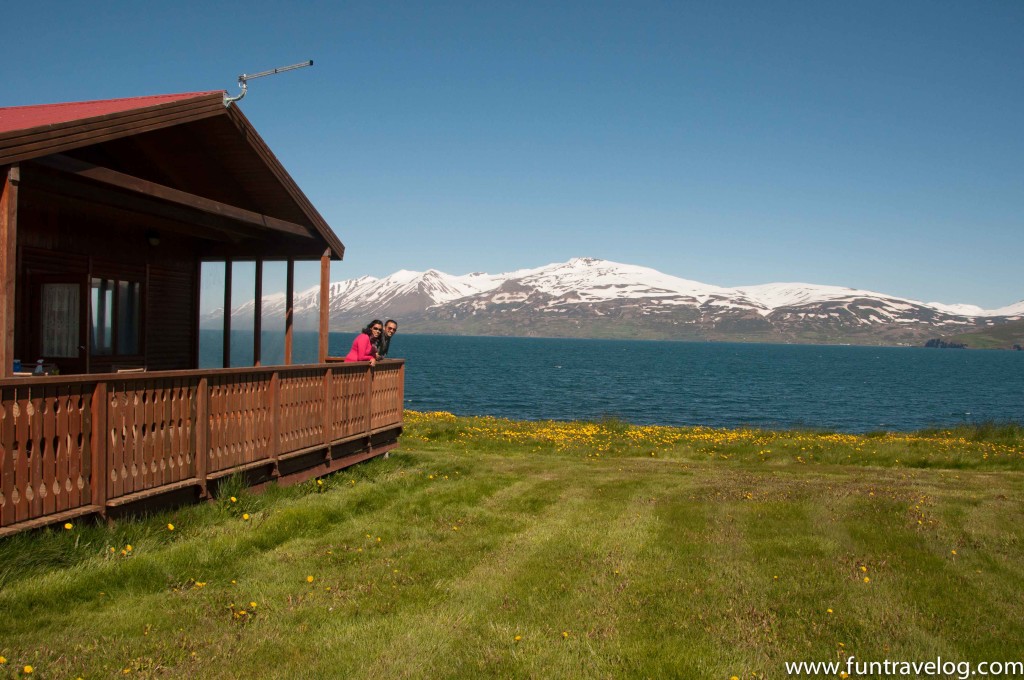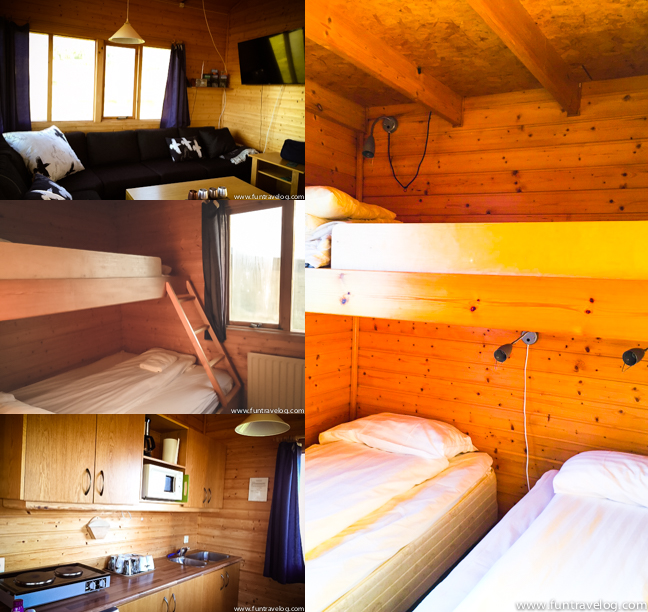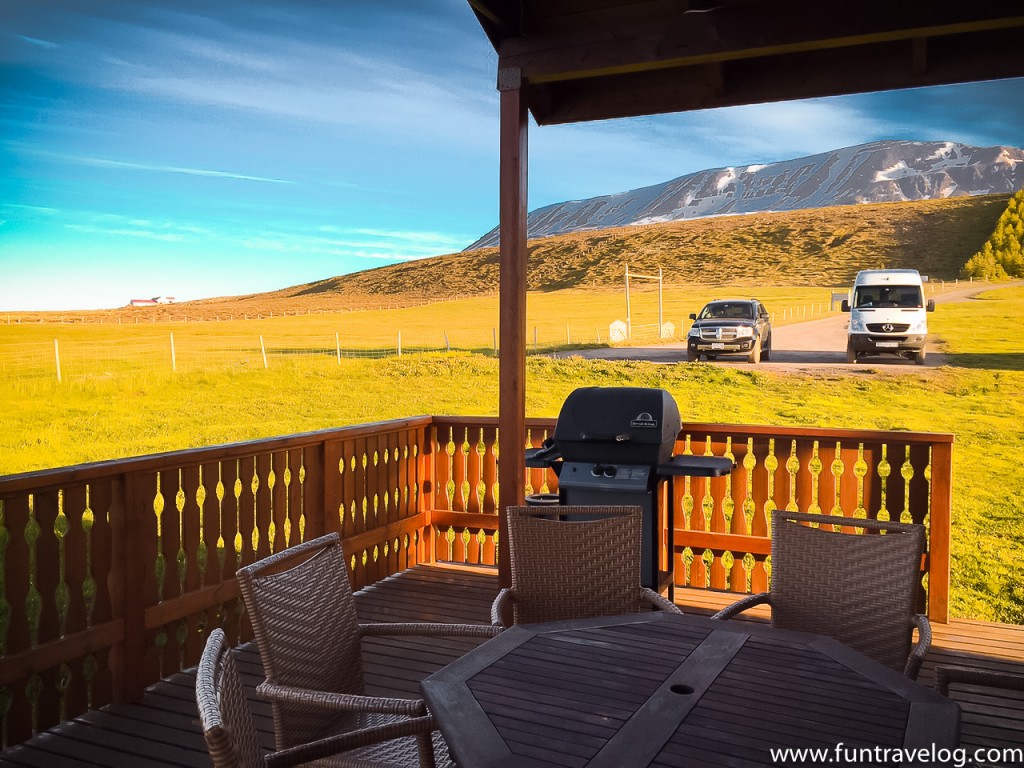 There are three large cottages for groups, an old farmers house that sleeps sixteen and four smaller cottages. The rooms have a combination of beds – double and bunk beds – so it is easy to accommodate groups. The living area and kitchen are spacious and furnished in a simple, elegant manner.
Some tips to make your stay memorable:
Opt for a cottage with one with the outdoor hot tubs (ours was cottage Bakki)
Make sure you stock up on eatables as there's no eatery remotely close by.
Get to the cottage as early as possible to enjoy your stay. Plan ahead and manage your driving time.
Try and stay at Ytri Vik for atleast two nights. I would do that if I ever return.
Our cottage was fully furnished, except it didn't have a dishwasher – just sharing this to keep your expectations real 🙂
I also happened to meet Sofia, a summer intern taking care of this property. By the time we had checked out, I saw her cleaning the hot tub and making way for new guests who were to arrive next. She had moved from Sweden to experience rural Icelandic life. For a moment I wished I had her internship. At least that would make me visit this place every day!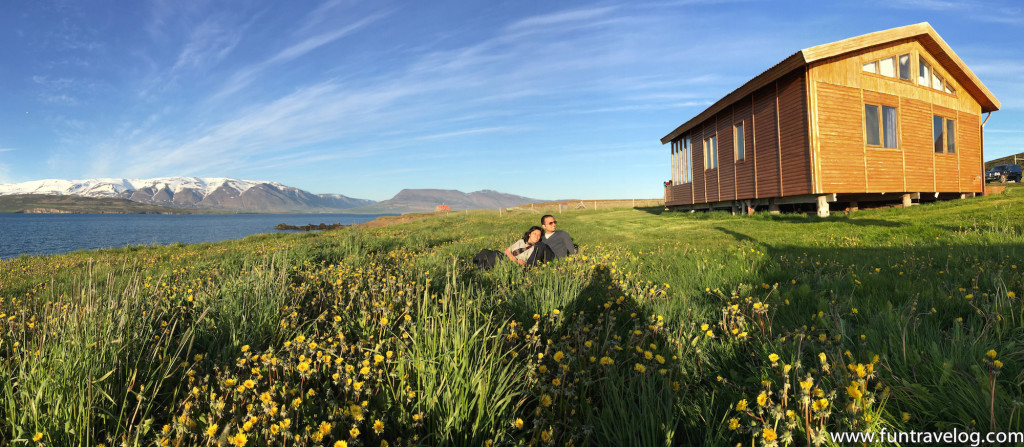 It was really, really hard for us to leave this place and hit the road again. But a traveler must move on.
To check out their availability, contact Icelandic Farm Holidays here.
Save