This was our first foray into the South American continent and we had huge expectations from this country. Before and after, we felt that Ecuador is still somewhat untouched in terms of commercial influence on travel. That was a big draw for us as it meant exploring an unconventional path. Of course the Galápagos Islands were another major draw, but that's a different story (and thus a different post) to be shared soon!
Supriya and I wanted to have an authentic Ecuadorian experience (something that had a colonial feel) besides visiting Galápagos. We think our judgment of deciding to stay in a hacienda is one we can thank ourselves for. A hacienda is basically a working ranch with a dwelling house.
There are a quite a few haciendas outside of Quito and some of them have been in existence for many years. It mattered to us as to who the owners of the hacienda were as of today (many are now owned by wealthy individuals not belonging to Ecuador) and what they are doing to preserve their cultural heritage. Of course our choice also considered the location of the hacienda.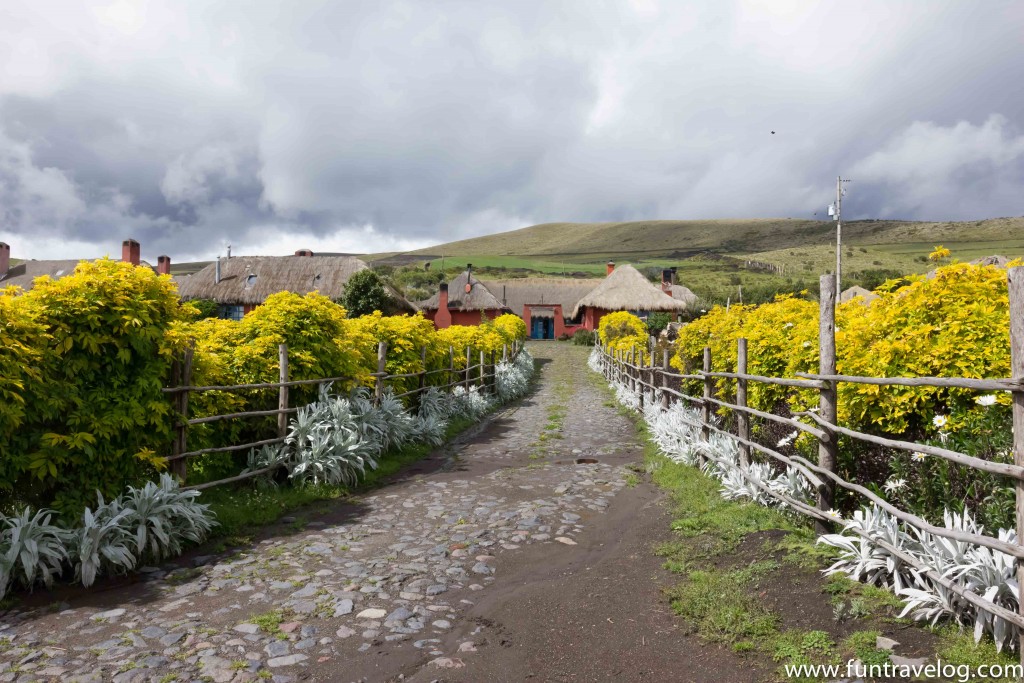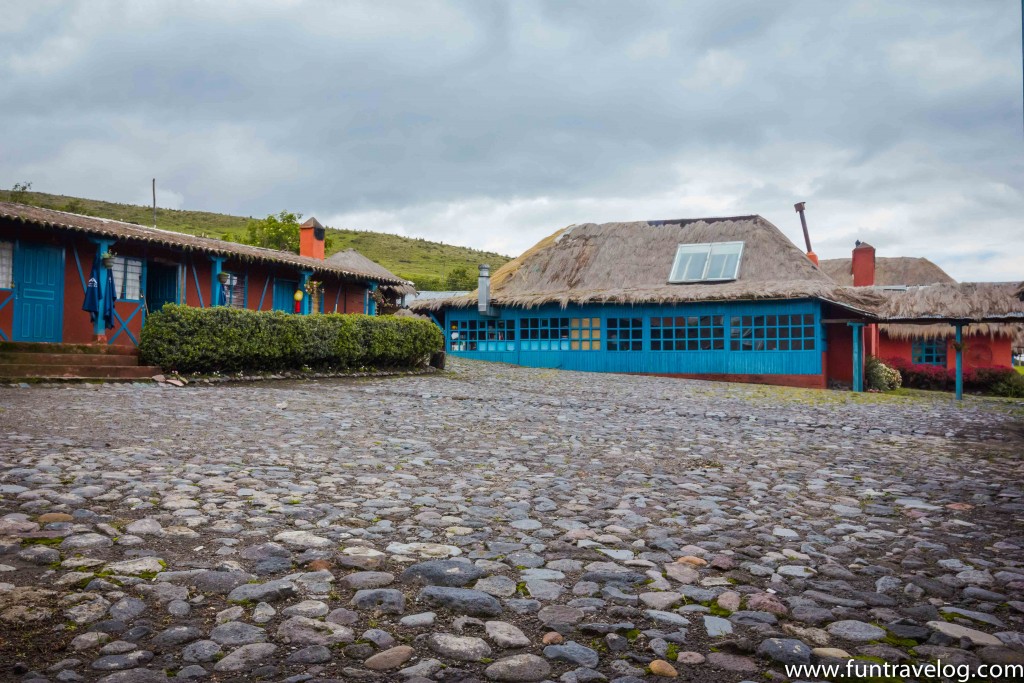 Enter Hacienda El Porvenir – a property situated 3,600 m above sea level, preserved by Maria and Jorge (sixth generation owners) with an area of around 1000 hectares. Earlier the family owned land was worth twenty times its size but that got divided among family members and the hacienda and its surroundings is what they have today. Carefully constructed with Andean aesthetics, the hacienda employs staff from the local Machachi region, people belonging to the Chagra tribe. They are, we discovered, extremely caring about the well-being of their guests. The location? On our first morning, we could see the mighty Cotopaxi volcano from the large glass windows of our Chuquiragua suite, fuming smoke at a distance. Sweep your eyes and you could see Rumiñahui volcano greeting you with a cloudy smile. Psst..did you know that the Rumiñahui means stone faced?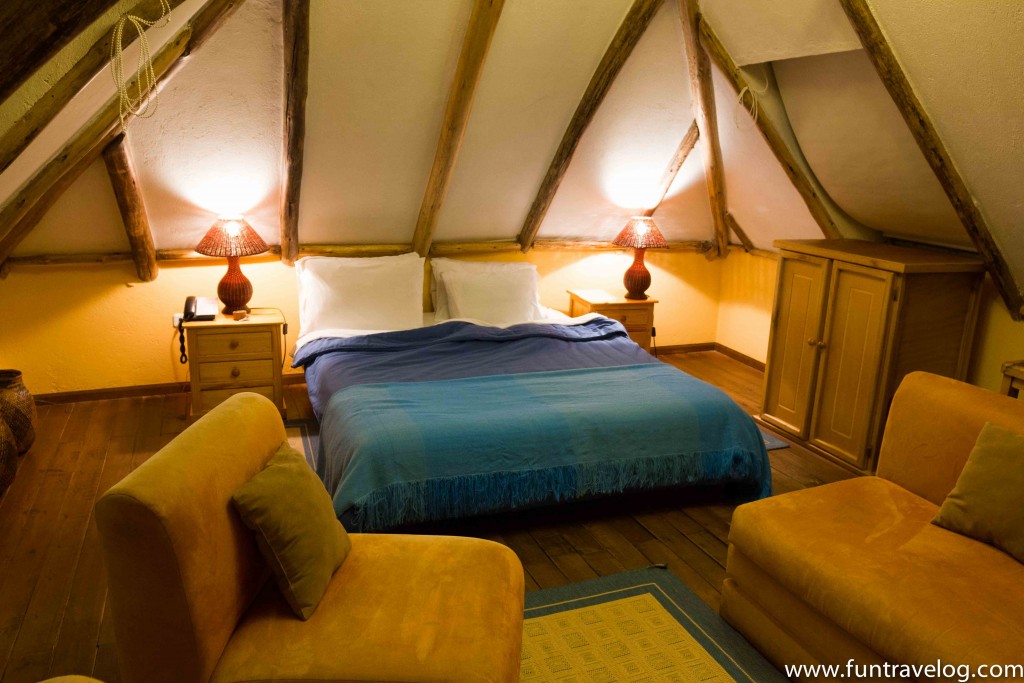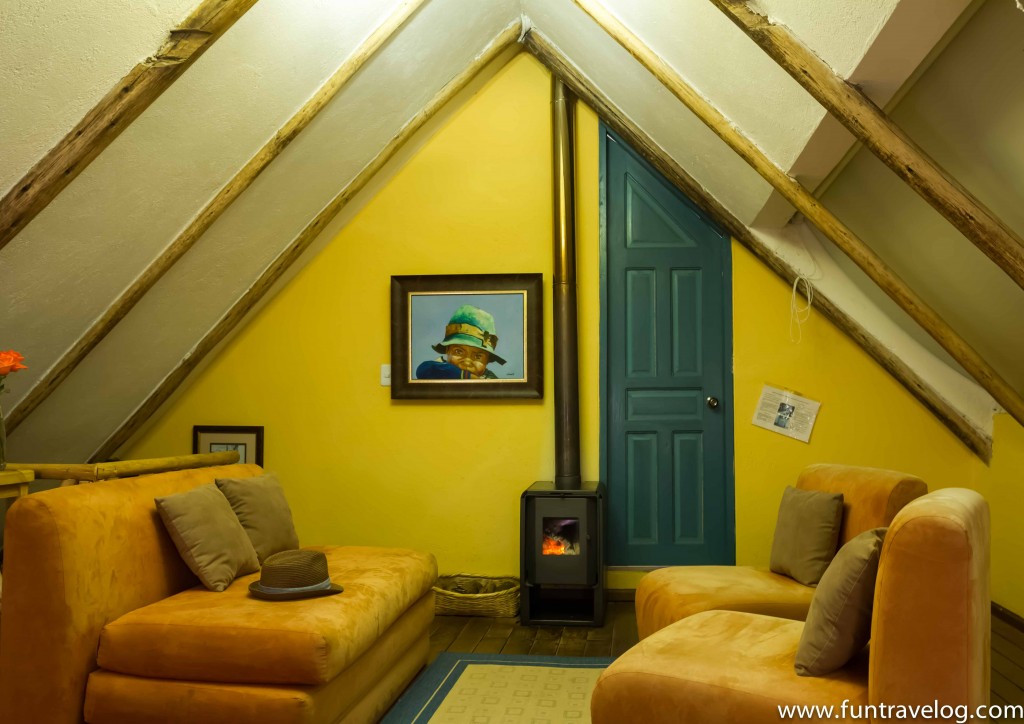 The last leg of the ride to the hacienda is a rickety one with gravel roads, but our late evening arrival was welcomed with hot cheese empanadas and warm canelazo, a local herb tea served with liquor. The weather here is definitely a lot cooler than Quito, because of the location. Our suite had a fireplace keeping us warm and cozy in the evenings and the hot water bags tucked inside the comforters reminded us of similar pampering we received at Punjabiyat.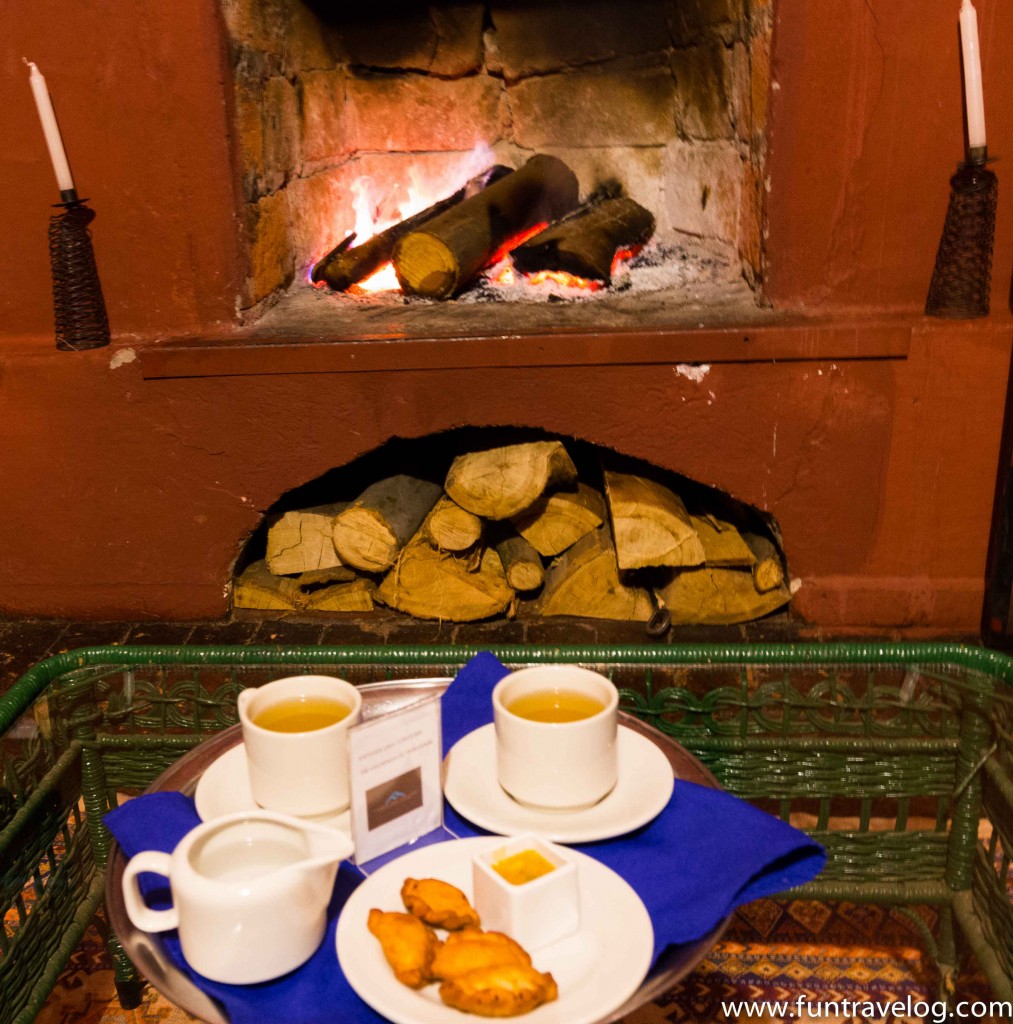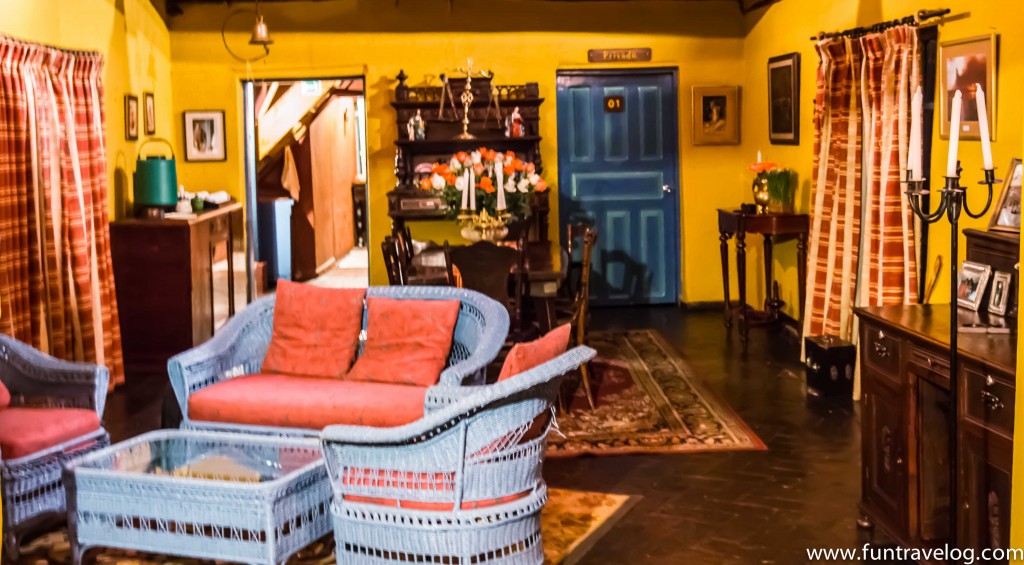 Many of you would know that we are vegetarians but that does not deter us from sampling new cuisine. Ecuador in general was such a delight for us, even though it is a meat/seafood loving country. We had confirmed with El Porvenir about vegetarian meals and they definitely surpassed our expectations. Over the course of our stay, we tried dishes like vegetarian ceviche (Yes! beans in tomato, orange sauce served with local varieties of corn), locro de papas soup (thick potato soup with avocado and cheese), Andean tortillas, humitas au gratin (steamed, ground corn in a bed of cheese). Then there was chocho (dry roasted corn) with Ecuador's famous spicy sauce called aji to begin every meal (PS: Supriya is awaiting the recipe of aji from the hacienda's chef to try at home now :D). Everything is non-buffet style which meant personal attention. Our included breakfast started with one of the best coffees I've had in a while, (FYI- Ecuador is home to one of the finest cocoa and coffee bean plantations) and ended with freshly squeezed juices that you don't get to try in the States. Think passion fruit! The manager, Roberto was kind enough to offer Supriya some freshly made local sunfo tea to cure her sickness on the first morning.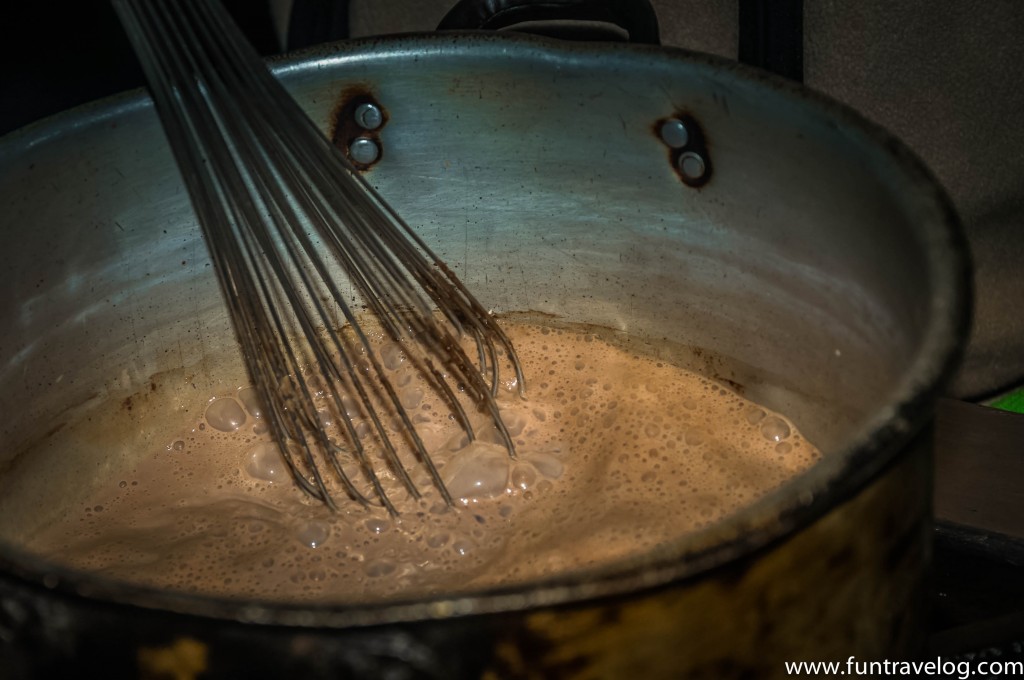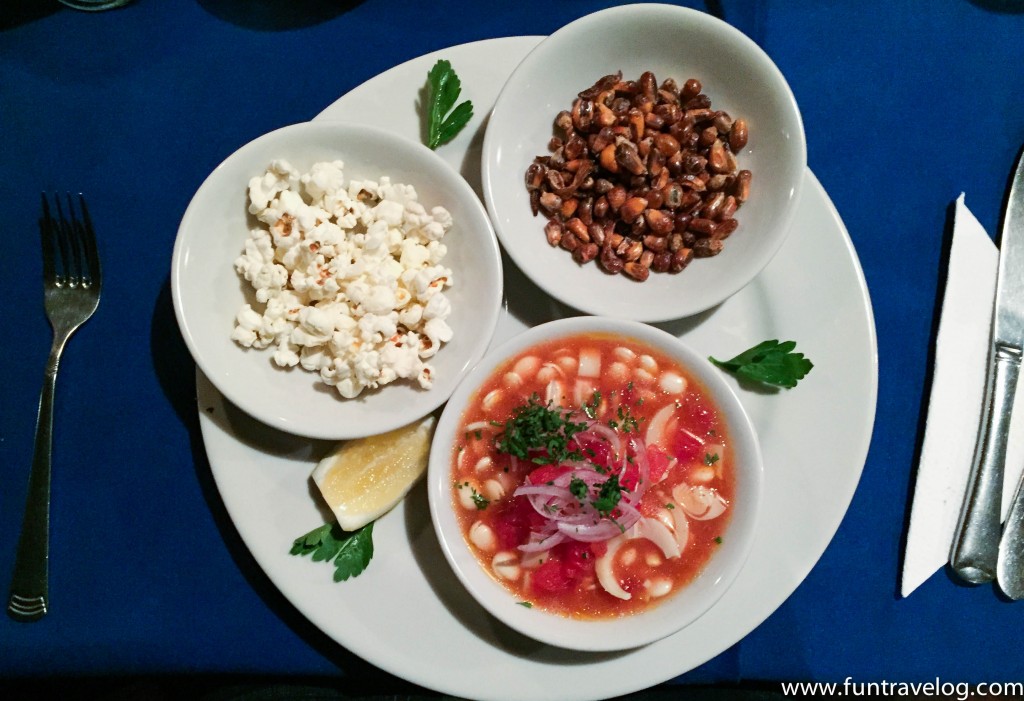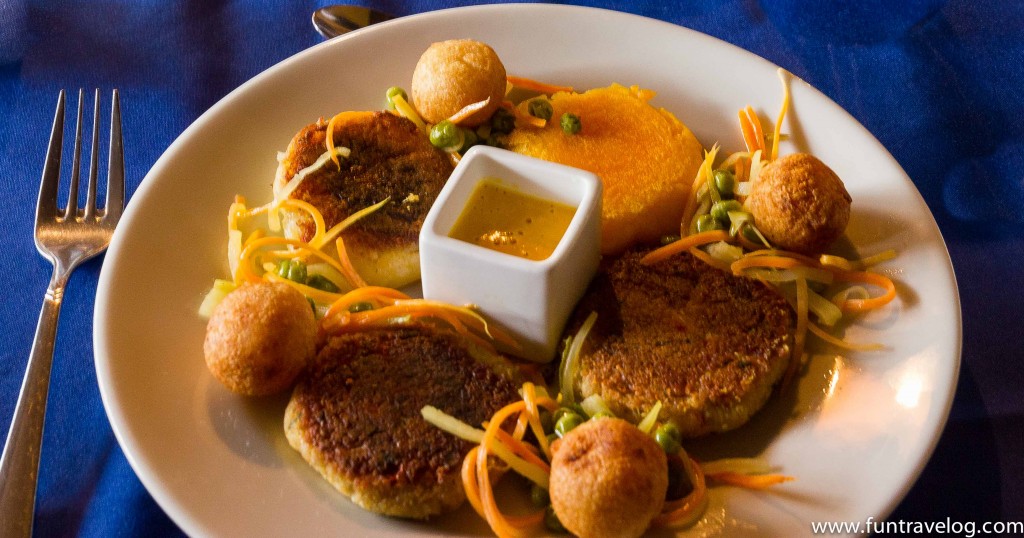 After a mini daycation, we sat down with traditional Ecuadorian hot chocolate and cheese nibbles in the living room, along with Maria (one of the owners). She enthusiastically spoke about the conservation projects they are working on in this region. Since 1992 their family has been working with locals to plant trees and promote sustainable agricultural practices. Today, they've planted more than 600,000 trees and have been successfully trying to progress the life of local communities by engaging them positively. Being in close vicinity to the volcano, they are also working with the government to monitor its activities and educate and empower the locals about sustainable living. As she described the region's annual cattle drive ritual, we found ourselves wanting to return! Maria is very excited about promoting this side of Ecuador to the world and is working on a project where they are inviting American travelers to learn about Ecuadorian cuisine from local chefs.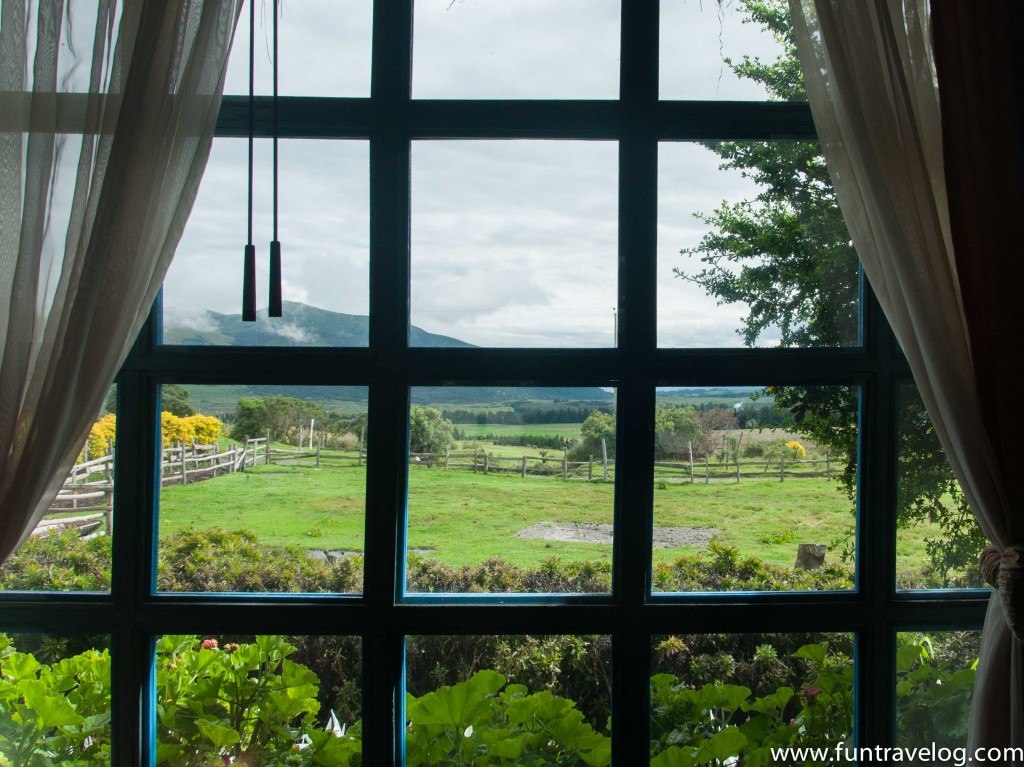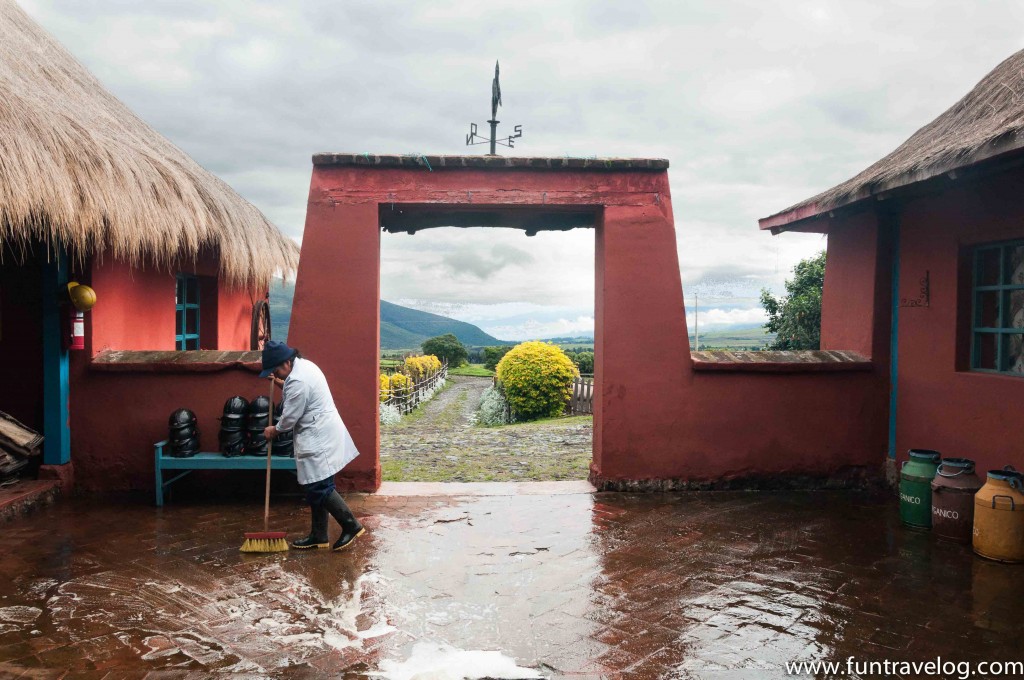 To burn all those calories, the hacienda has a range of adventure activities to help plan your day. The region is surrounded by three volcanoes and they provide guided excursions via horseback riding, bike rentals and car guided tours. This was our only disappointment as Supriya was a bit under the weather on the morning after we arrived. But hey, this meant that the the hacienda and its people were all ours! We enjoyed a long breakfast, leisurely walks and devoured the hot, well prepared meals with some friends from Quito who were visiting us.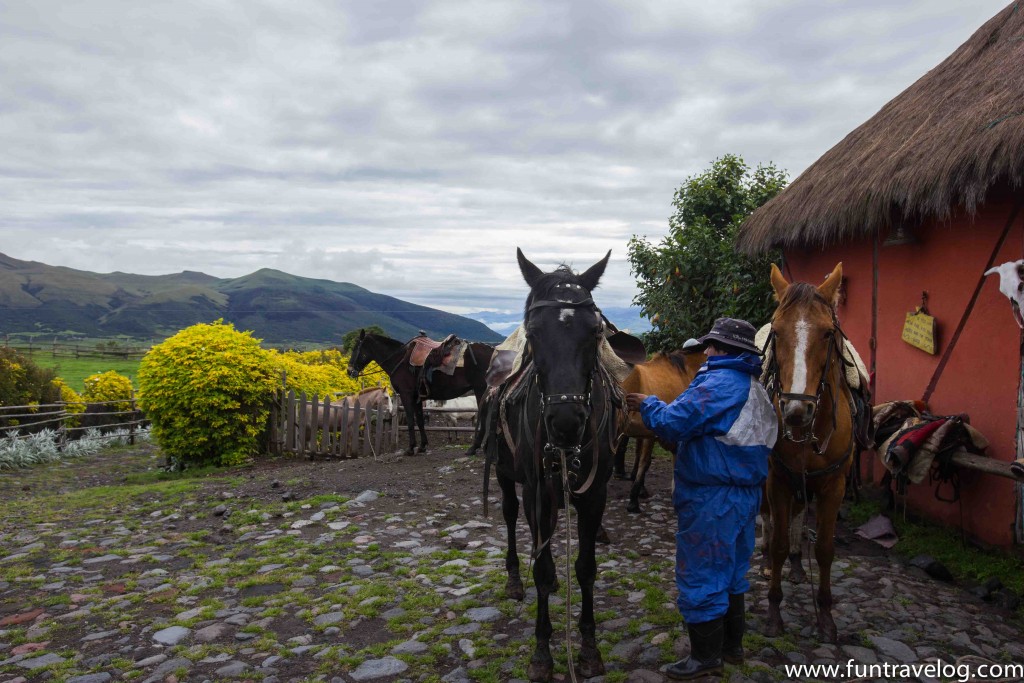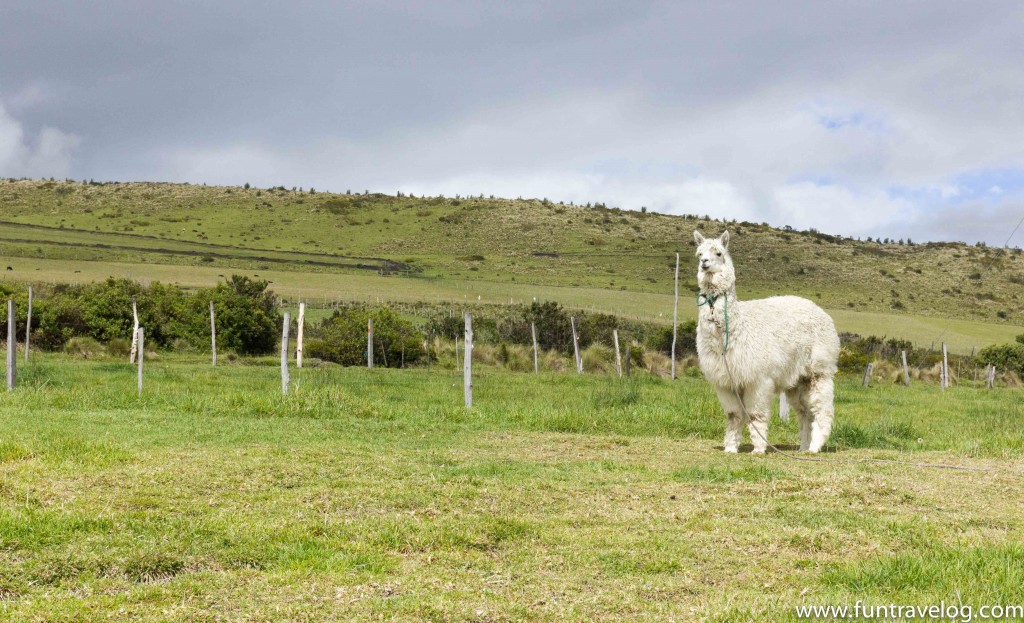 We can't thank the whole team enough, including Nicholas who took care of our airport transfers and regaled us with stories about the mountains. We had a great time exploring the old town of Quito and an even better experience in the Galápagos Islands. The hacienda stay was an icing on the cake and something we would recommend every fellow traveler heading to this country.
As a gift to our readers, our friends at Hacienda El Porvenir have offered to give a discount of 10% when you reach out to them for bookings. Use the code: FUNTRAVELOG when you email to inquire and say hi to Marta on our behalf. We hope you enjoy your stay as much as we did!
Have you stayed in a hacienda before? We'd love to hear about your experience in the comments below 🙂
We collaborated with Hacienda El Porvenir by reaching out to them. The views expressed in this post though are entirely our own.
Save