Most travel spots that look too good to be true in photographs do exist. That's what I told myself as I hunched on a steep ladder to enter the Lower Antelope Canyon. I could feel the pulse of excitement rising among the group of people around me. The silence I had hoped for wasn't going to be around this time. It was the Labor Day weekend and there were a lot more hopefuls like me who wanted to preserve a piece of this impressive sight in their overcrowded imaginations.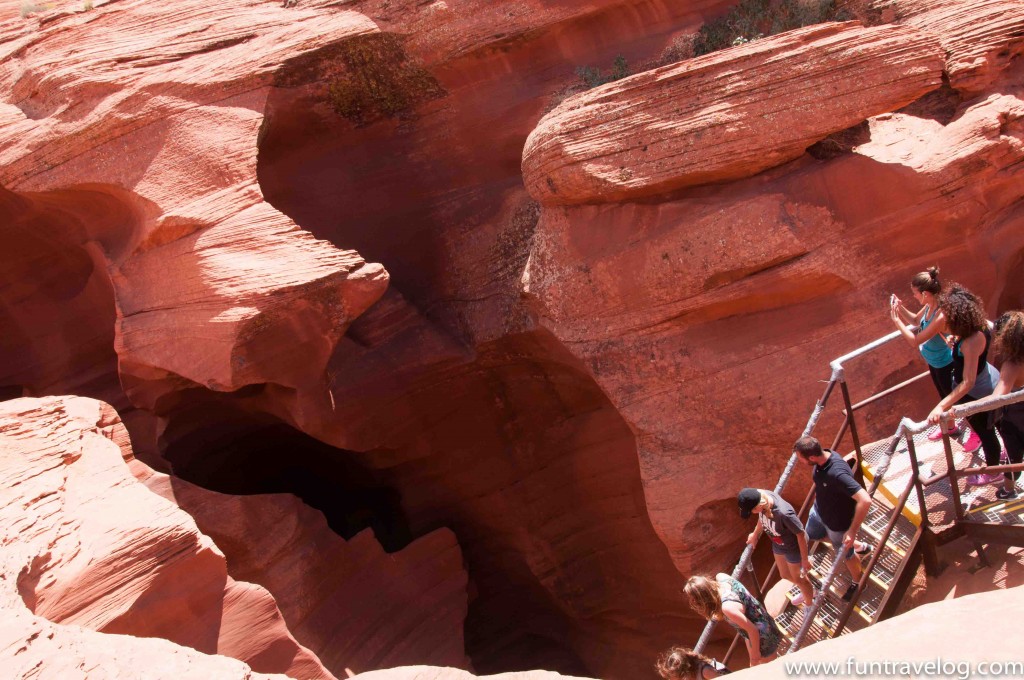 This year, we've been fortunate enough to visit (among a lot of places) glaciers, a hip hostel, the countryside, national parks and coastal towns. But the southern states of Utah and Arizona were vastly different from the North America that I've seen so far. Rocky brown expanses, arid and open desert lands, crisp cut canyons and cotton clouds dancing over the bluest skies. The world seems like a giant travel feast!
The Upper and Lower Antelope Canyons are nature's hidden masterpieces. You may not know them by names but their photographs are strewn across on popular media.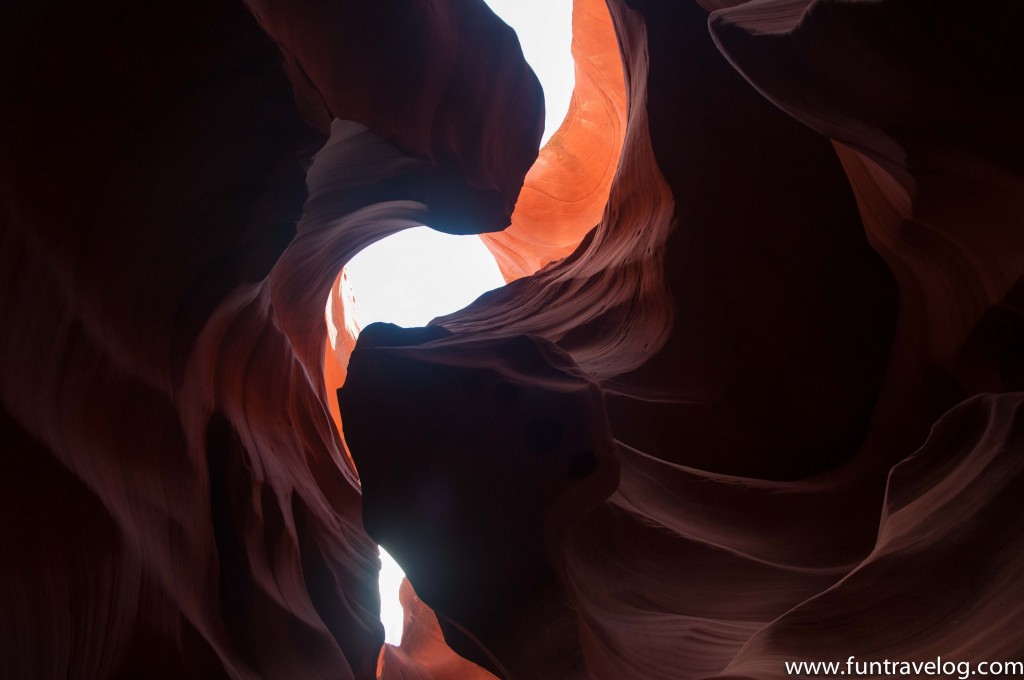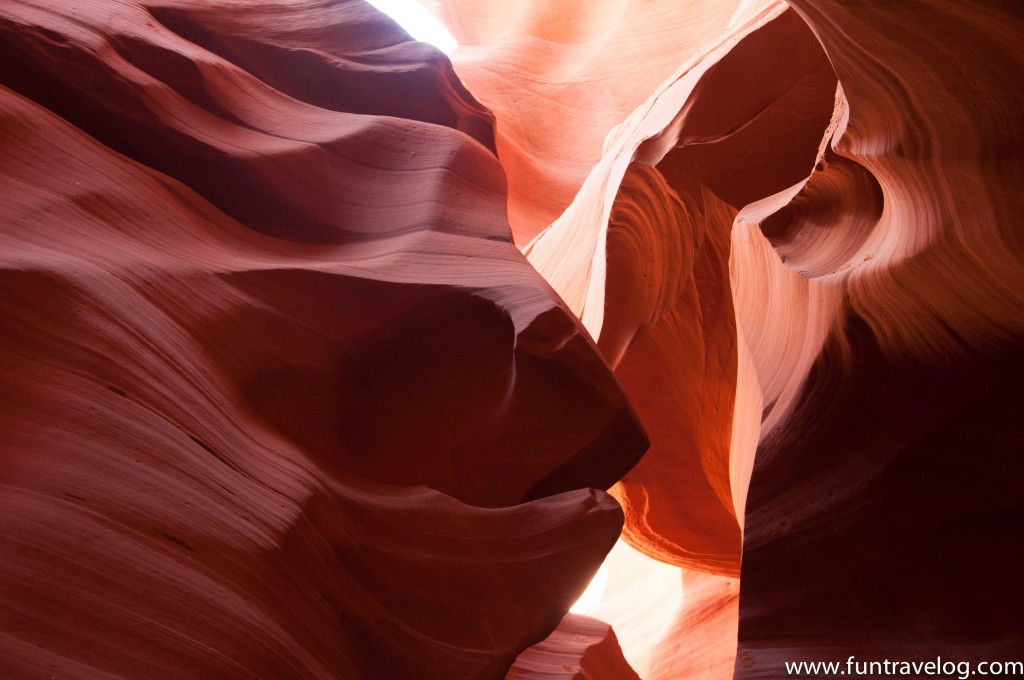 Despite being asked not to, the cameras were busy at work as we climbed down. From the first few glimpses that we caught, the hype seemed totally worth it. From then on, it was an eyeful, even with the crowds.
Once you're inside the canyon, it's a different world out there. The walls are smooth and look like they have been chiseled by a whimsical artist. The warm colors are inviting and invigorating. One keeps walking from one imaginary room to the other through tunnels, ladders and narrow passes. Wherever you aim, it's just not possible to get a bad photo.
With each step I took, I not only felt astounded but also a bit anxious about nature's role in creating this mysterious treasure. I tried imagining how furiously a river might have rushed down this pathway and cut through the rocks. And how contentedly we walk in and admire the results!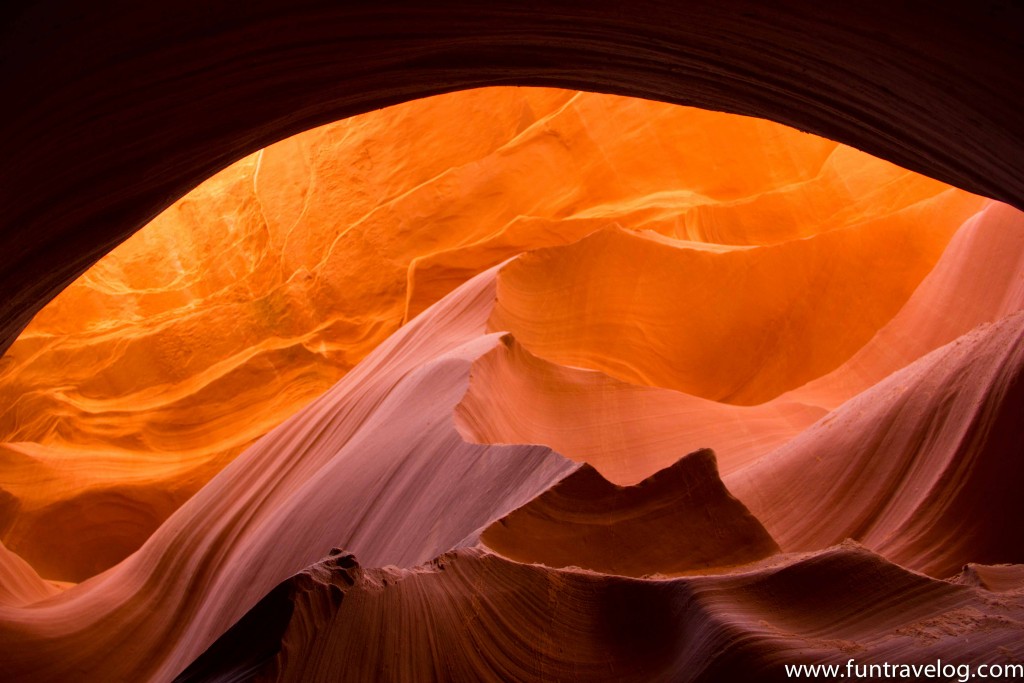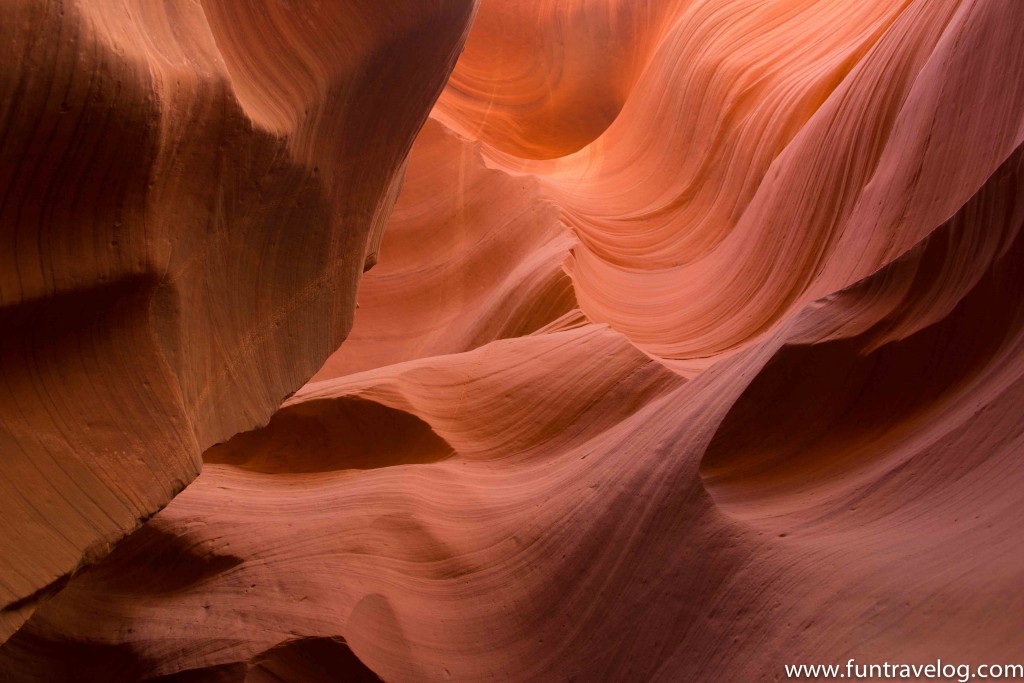 We visited the Lower Antelope Canyons as it is usually less crowded. The canyons are a short drive from the town of Page, Arizona and fall in a region that belongs to the local Navajo tribe. The area is managed by them and here are few things you should know before you travel to see these natural marvels:
It is best to reserve your visit slot in advance. Only two companies offer tours – Ken's (the older, more experienced) and Dixie's (the new one). You can book your slot online.
Your reservation will include a charge for a toll to enter the premises but you need to pay them separately on your arrival.
Make sure you book a slot for the afternoon as the colors inside the canyon look beautiful in broad daylight.
Get to the canyons well in advance. There's a line of cars at the entrance and they only have a single toll booth so movement is slow.
Bring cash
Stick to your guide. They know the canyons inside out and are quick to answer questions and show photo-worthy spots.
Respect your surroundings. There are people working hard on trying to preserve it 🙂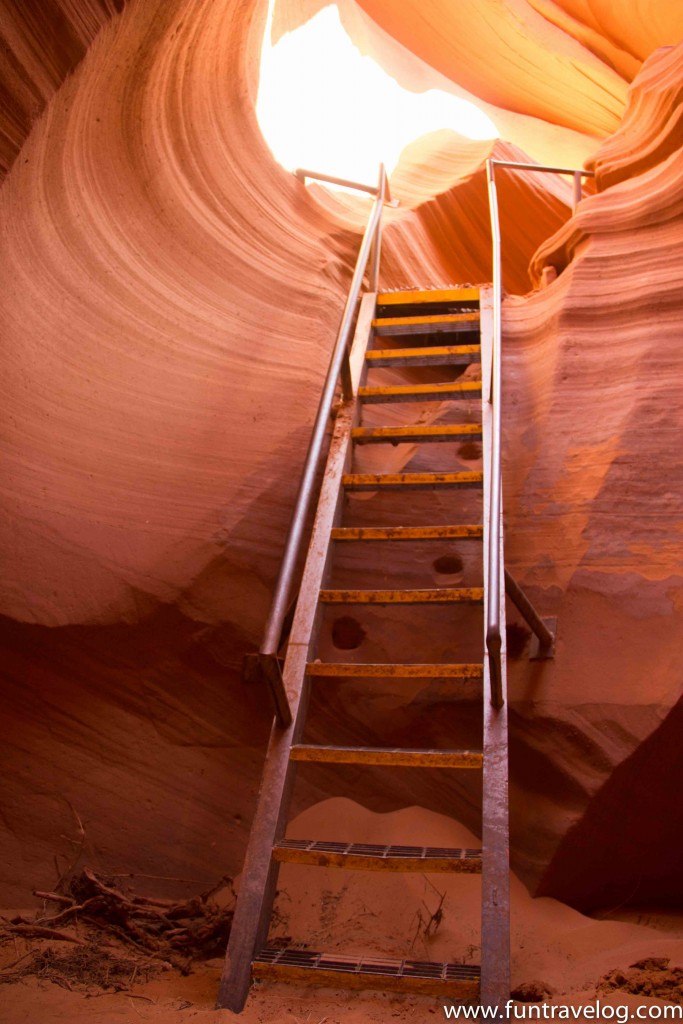 Save