Some words of travel wisdom- 'Never ignore tips from locals. Especially meal recommendations shared by your bubbly B&B host.'
A month back, we were enjoying life's simple pleasures or as they say "joie de vivre" in Provence. Our typical day would:
Start with an elaborate breakfast served by our host family
Include a visit to a local farmer's market for fresh fruits / vegetables and spreads, jams
Find us dancing in delight at the sight of vast lavender and sunflower fields
Exclude worries about the right time to eat all those delicious 'crème glacées'
Given its rich produce and a 'live to eat' lifestyle, Provence is the ultimate region for gastronomy in France. We hadn't been to a Michelin starred restaurant in the past and guessed that there must be one among the many restaurants in Provence, that could be lesser known, maybe hole in the wall, but still hold a Michelin recognition. Our host, Christine from Mas de la Romane, recommended La Camarette in the small town of Pernes-les-Fontaines. When they confirmed accommodating our vegetarian needs, we grabbed their last table of the day for dinner reservations. #Bestdecisionever
The current family has been the owner of the farm called Domaine de La Camarette since the 17th century and from early 2000, they focused primarily on organic wines. Gradually, they opened a guesthouse and finally L'Auberge restaurant. Chef Hugues Marrec whips up dishes using local produce that are too good to be true, and a treat for photographers. And the setting is just about perfect- limited tables set on an open courtyard overlooking vast acres of vineyards encircling the estate.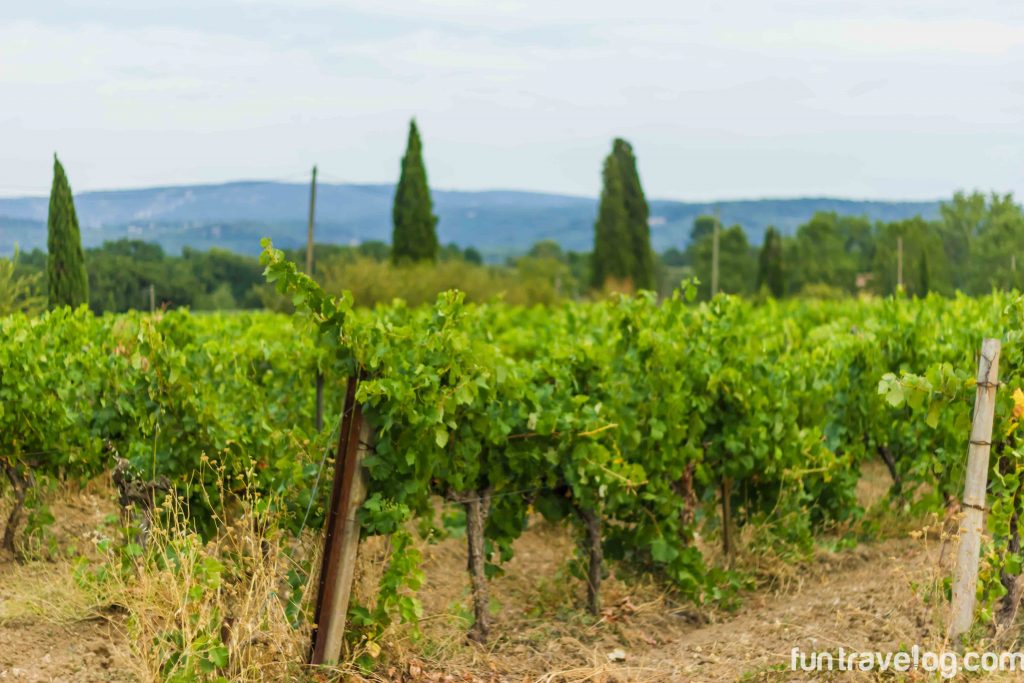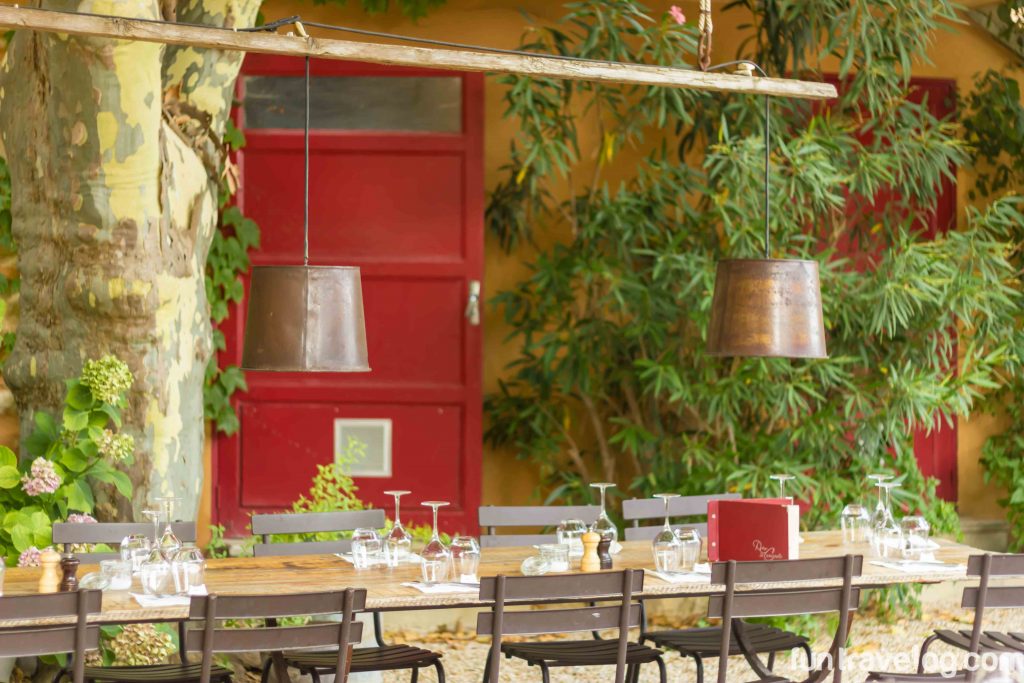 The sound of humming bees never felt so melodious until we arrived in Provence. With the buzzing sounds giving us company, our server put us at ease by confirming our vegetarian menu. The names of the dishes seemed to have been carefully crafted, almost as if by an artist- so we requested for an elaborate description of each dish. The chef patiently wrote them on a piece of paper to our delight.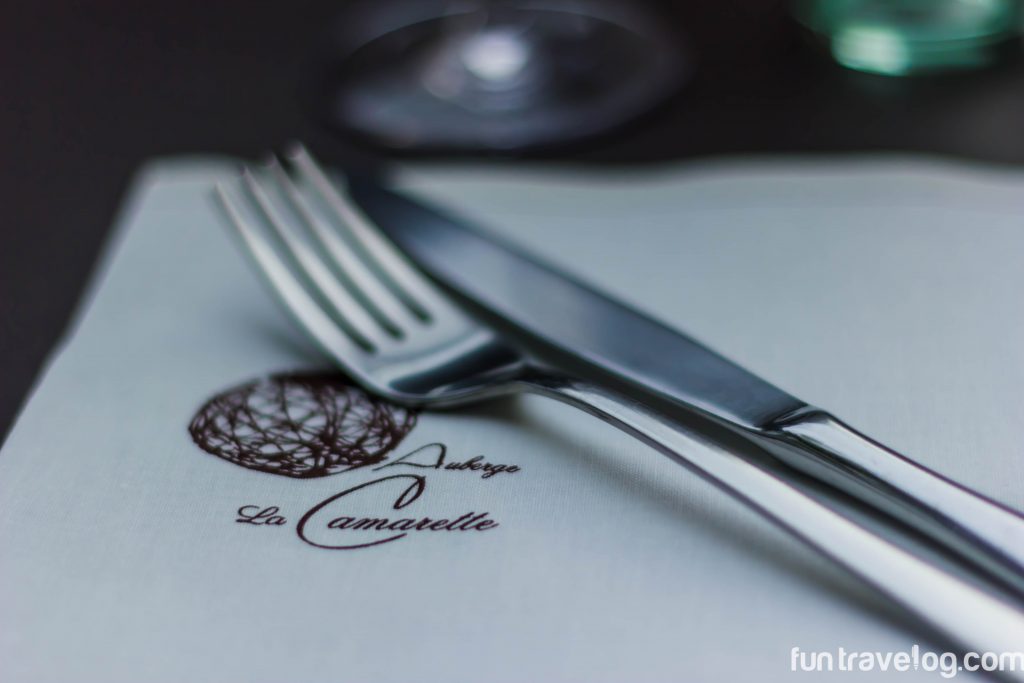 Soon, it was time for real gastronomic goodness! We started with an aperitif made from white wine + verbena and pretty little savory muffins made with black/green olives. It reminded us of 'pakoras' or fried fritters that are so popular as an evening snack in India. Free flowing wines made in house accompanied each dish thereafter.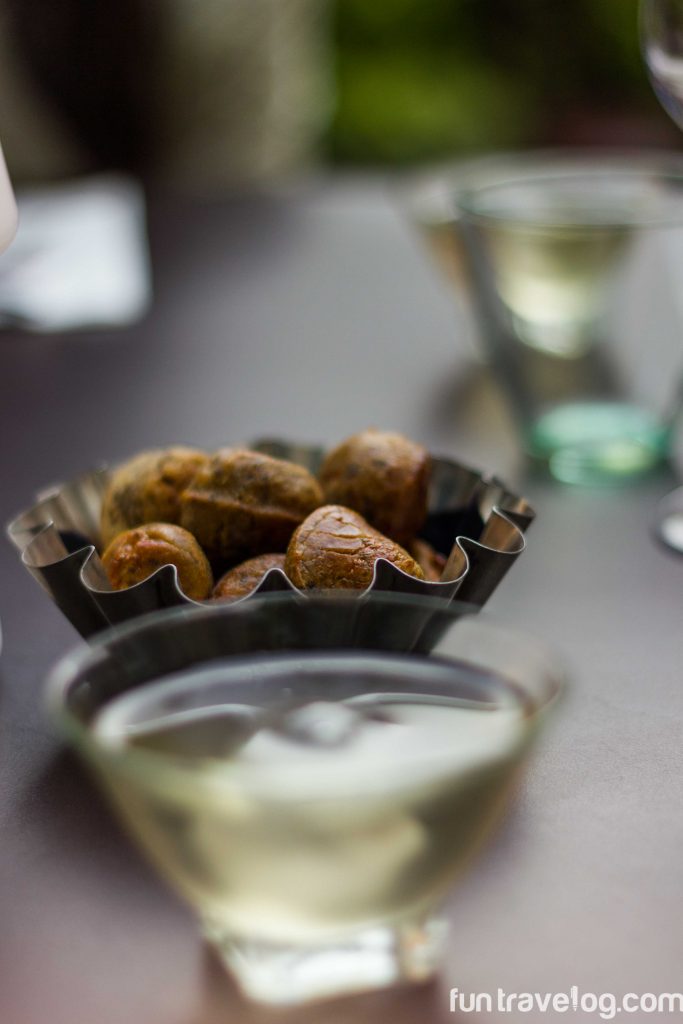 Dish 1: Aubergine papeton with a parmesan cookie and tomato chutney
Dish 2: A plate with polenta, small spelt, mushrooms, aubergine marmalade and a parsnip 'purée'. This plate was huge, don't be fooled by the closeup. Ok I might as well stop here 😉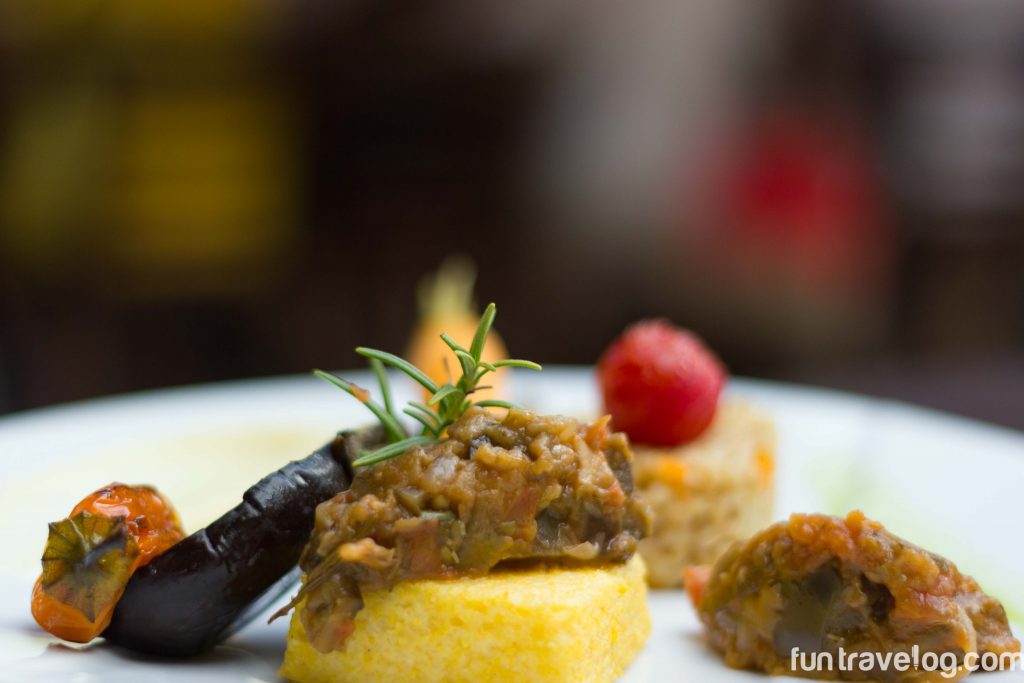 Dish 3 as dessert: A 'palet breton' (butter cookie) with vanilla cream and strawberries, a glass of melon with peppermint juice, a red fruit sorbet.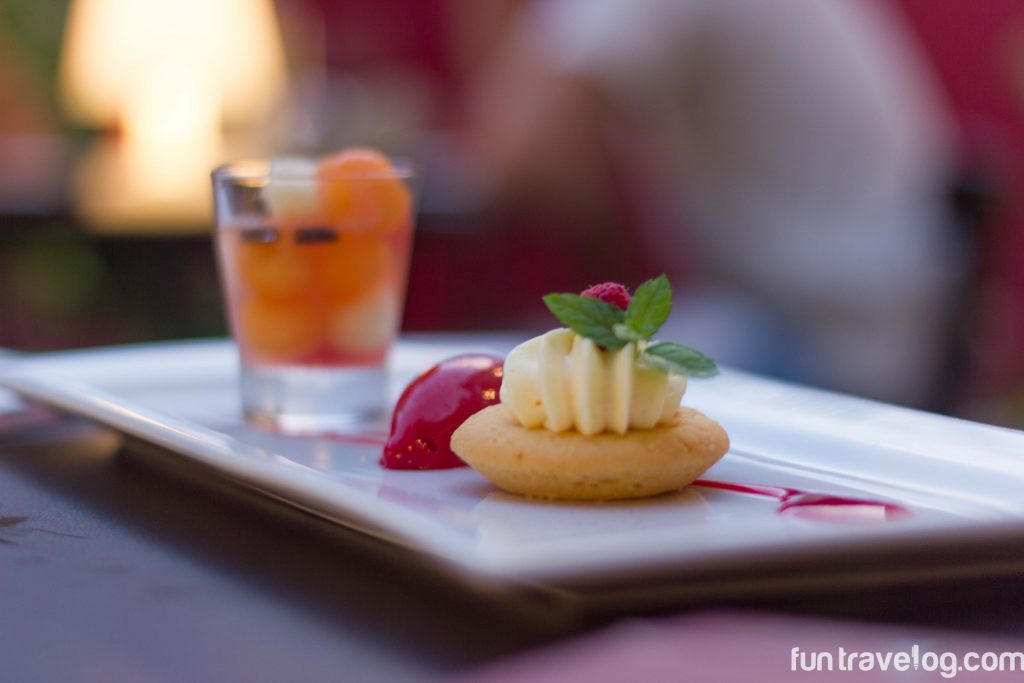 Towards the end, I couldn't wait to meet the chef and applaud his creations. His willingness to share the menu and talk about the restaurant added to our experience greatly. Moreover, because the restaurant chooses to stay local and use what's available, the pricing does not create a dent in the wallet for their customers.
A glowing sunset cast a net over the vineyards as we savored these elegant dishes one after another. With happy tummies and lots of wine induced giggly banter, we couldn't help concluding that this is the real France (move over Paris!) where people enjoy life the way it should be.
You can contact Nancy Gontier (co-owner) via their contact page or call for bookings. At 33 euros pp, this could be the best yet affordable Michelin experience we could have asked for. Under Michelin Guide 2017, they were awarded a fork.
Save
Save
Save
Save
Save