My greatest pursuit prior to visiting Douro Valley was not about finding the best port wine or the choicest stay. I was obsessed with the idea of finding a vineyard that has its own historic rabelo (a vintage boat found in the region), and offered vineyard picnics with tours on the boat. The Douro is dotted with innumerable boats offering river cruises, but the one I was chasing seemed elusive. It was only after Bharat's subtle reminder that I actually started looking for stay options in this rather quiet, lush corner of the northern Portuguese countryside.
The Location
A couple of hours east of the city of Porto, Douro Valley is a curvy hideaway with trails of vineyards on both sides of the road. Having visited the Tuscan wine region in the past, we were excited about what Douro would have in store. Apart from being a UNESCO World Heritage site, it is also home to Michelin starred restaurants and wine estates of some of Portugal's biggest port winemakers (Sandemans is a big one). But more importantly, the valley is one of the oldest wine districts in Europe. And we were hoping to experience some of that history (hence my quest for an authentic historic rabelo). That's also when we chanced upon the idea of staying in a traditional Quinta or a country house.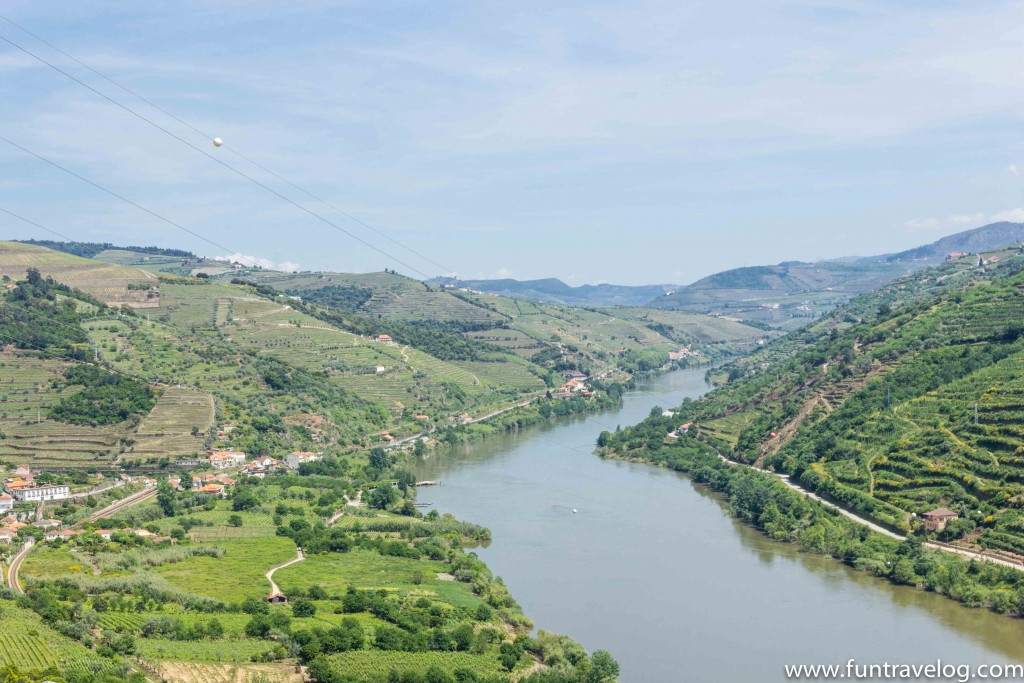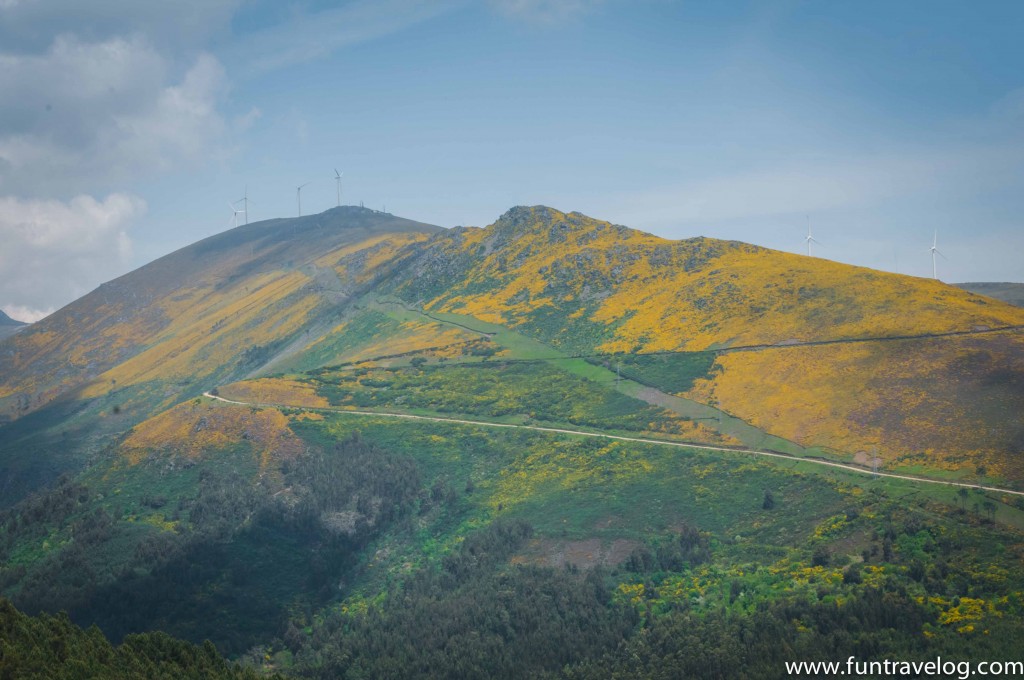 These quintas are small, family run wine estates with limited number of rooms, and wine production facilities on site. I found Douro4u through a trail of searches, checked for reviews and shot Manuela Coelho of Quinta de Tourais an email. Douro4u is a wine association of small, independent wine producers and Quinta de Tourais belongs to this group of winemakers who are attempting to preserve the small scale setups initiated by their forefathers.
On the road
Avoiding the highways, we took the alternative route to the valley. The roads were narrow and at times our GPS wasn't too predictable. But the valley seemed to whisper a welcome through its slow winds and wild shrubs. The sleepy village of Amarante on our way had all the requisite elements for falling in love. An ancient church, street shops and cafes silently awaiting visitors, a bridge over a river and typical Portuguese pastelerias.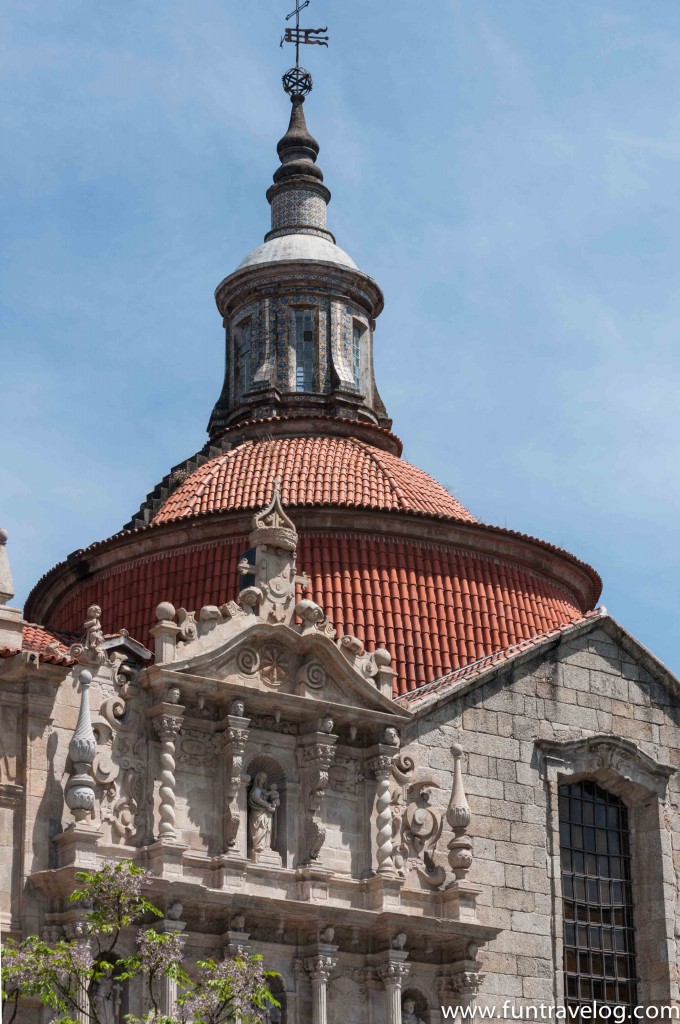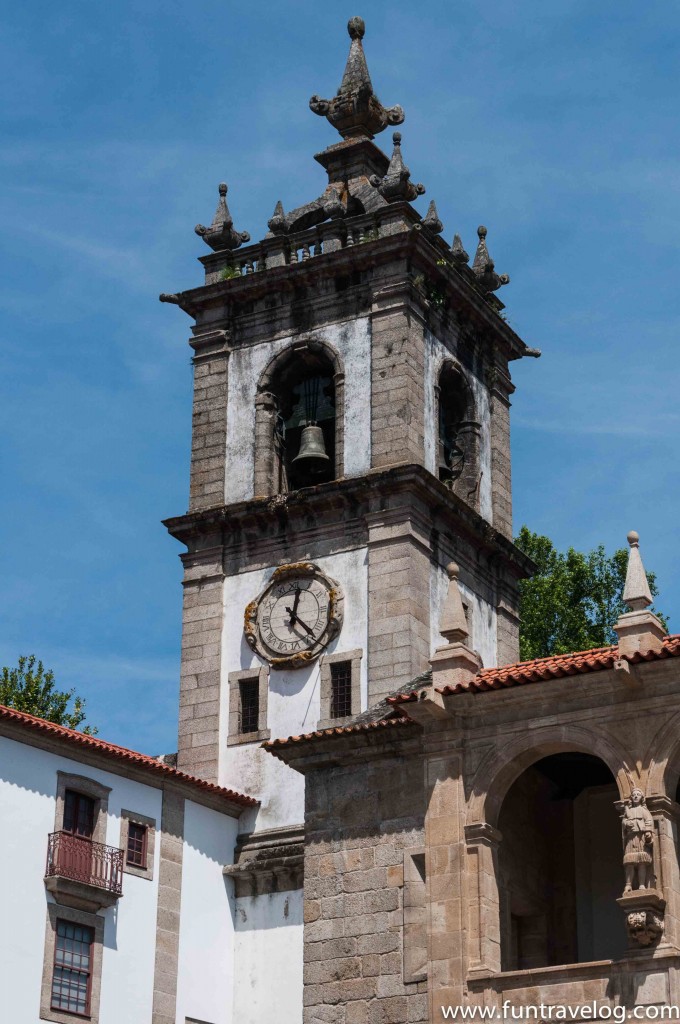 A short drive away from the Regua railway station, Quinta de Tourais sits on a street corner, and looks like a welcoming family home.
Quinta de Tourais
Sounds of chirping birds, an old wheelbarrow, a cat, orange and berry (pitaari in India) trees welcomed us as we entered the Quinta. Walking inside on the cobblestone path, we found ourselves in a spacious courtyard under the sun. The rooms and living room were on either side and a fleet of stairs led us to Manuela's home and a rooftop terrace with a pool.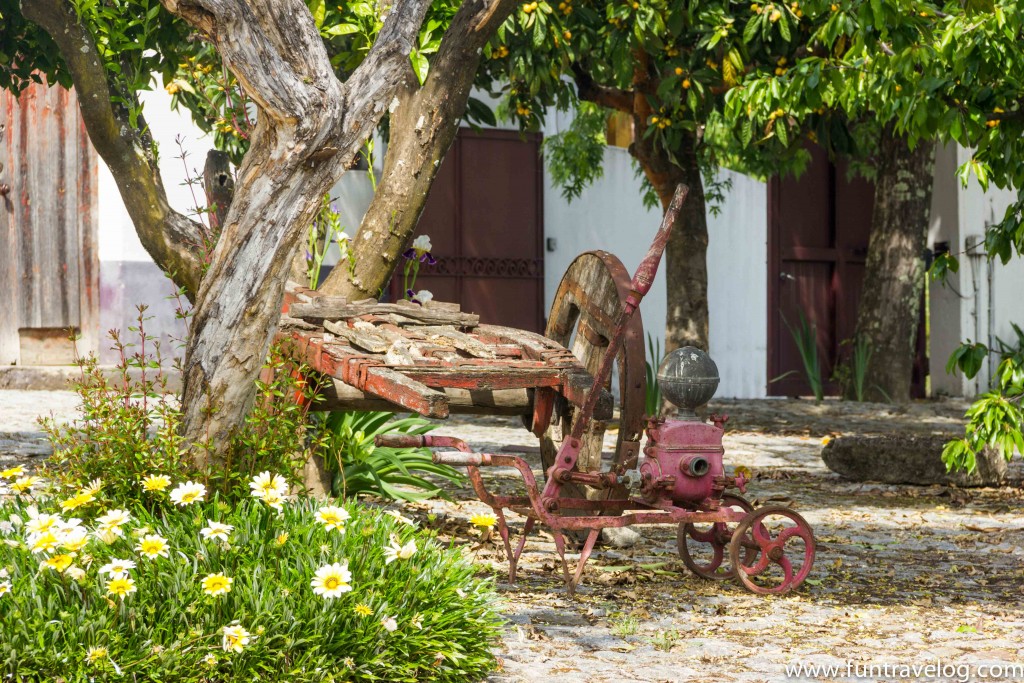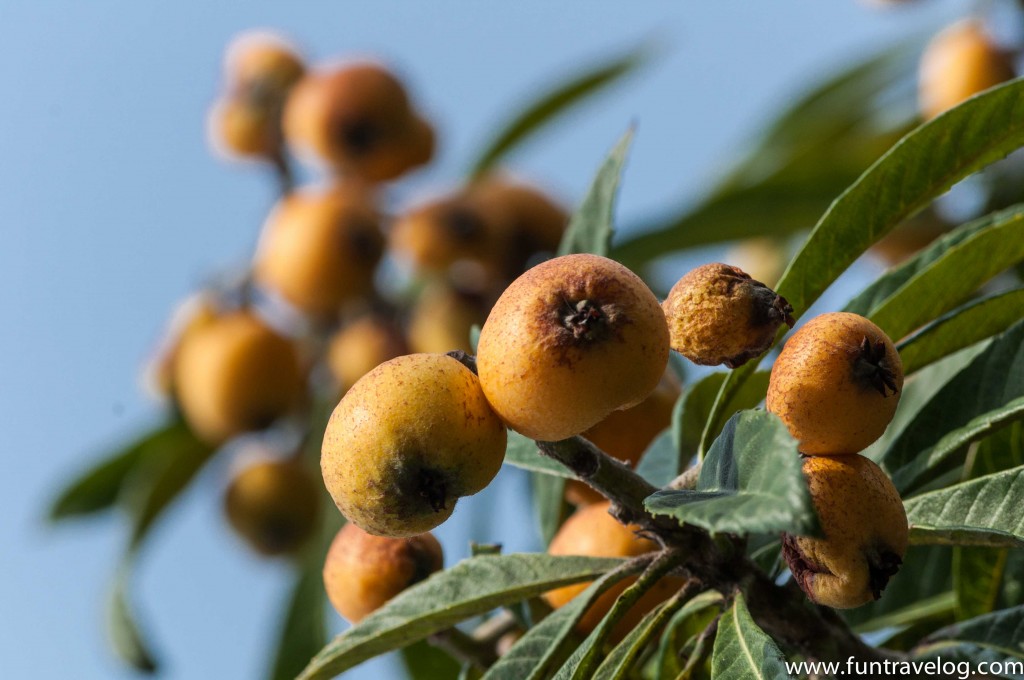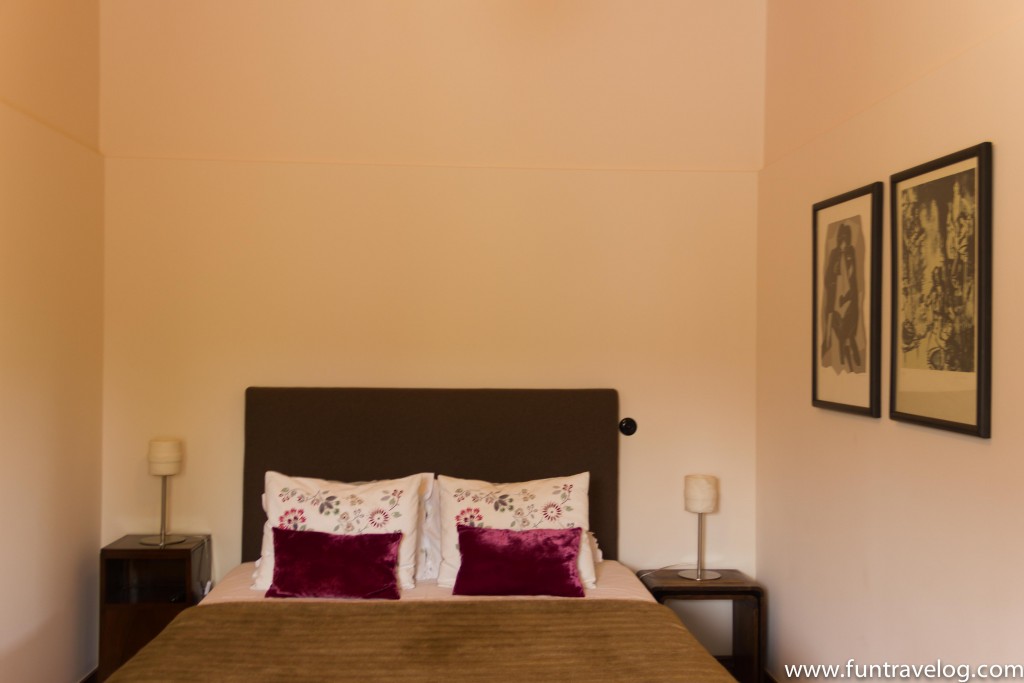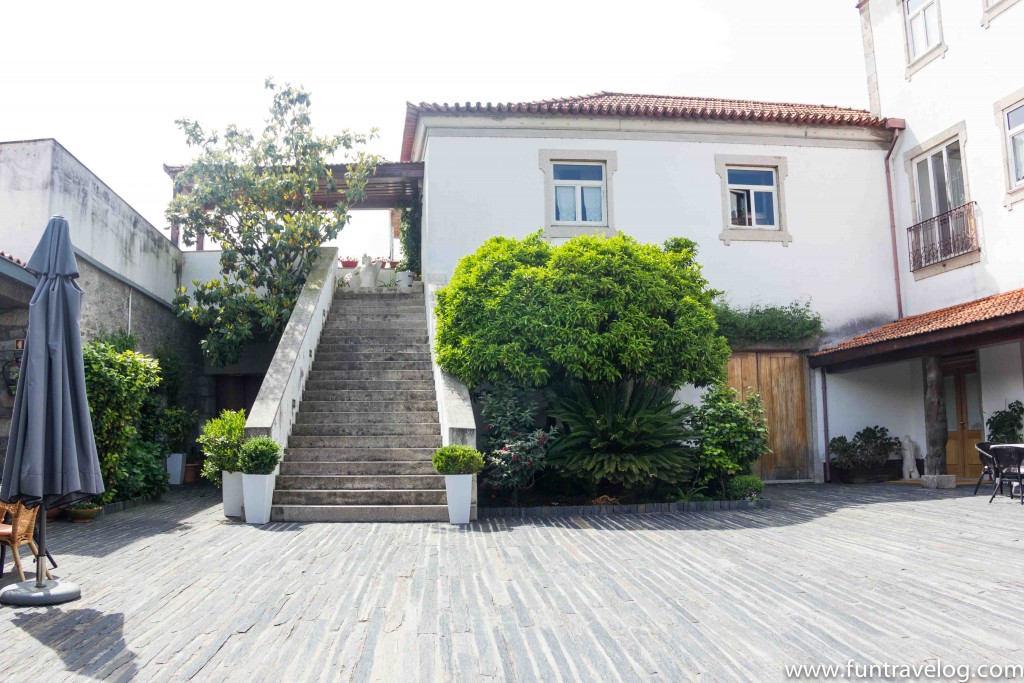 Some places are designed to trigger relaxation. This quinta was one of those. There were corners to lounge by, enough room to twirl around or taste wine in the sun. I could sense that our stay would be a good one. But Manuela seemed to be anxious. The reason? My request for a vegetarian dinner. It then struck me that my casual expectation from this seafood loving country seemed to have caused some upheaval. We offered help but she graciously refused, encouraging us to enjoy the surroundings.
After a quick cold dip in the pool, we took to the road again. This time to leisurely drive by the river and visit the train station in the village of Pinhão. At that late afternoon hour, it appeared that the Portuguese took their siesta as seriously as their Spanish neighbors. The station was fairly deserted and we took the opportunity to admire the fine tilework or azulejos. What I particularly noticed was that the tiles either intricately depicted significant elements of history or nature or were simple patterns repeated in two or three shades. While both kinds looked very attractive, the simpler ones tended to be more eye-catching.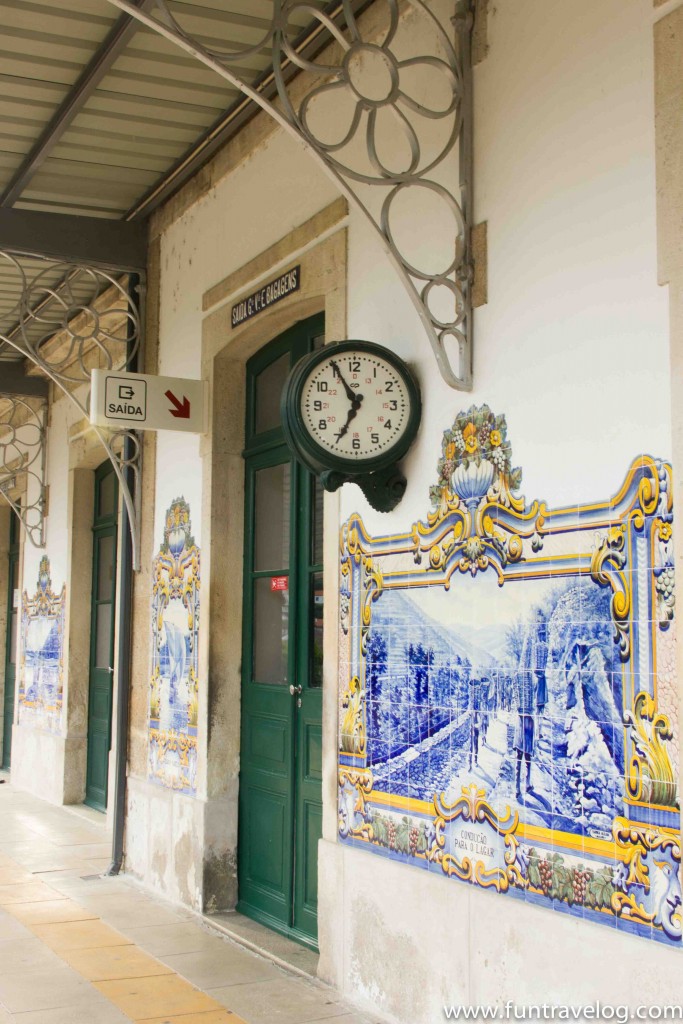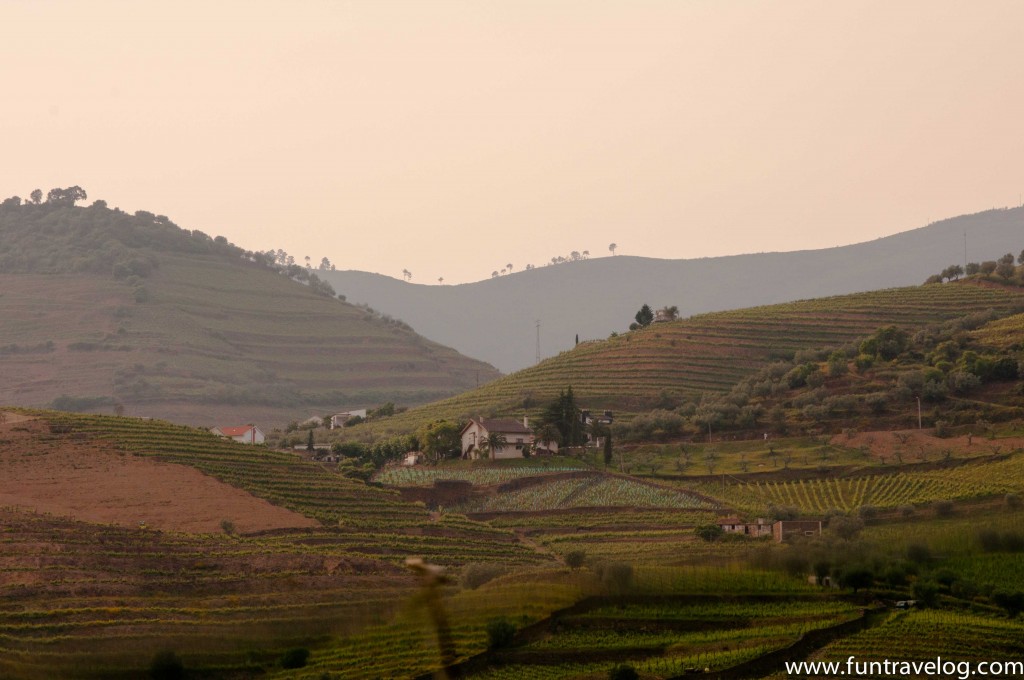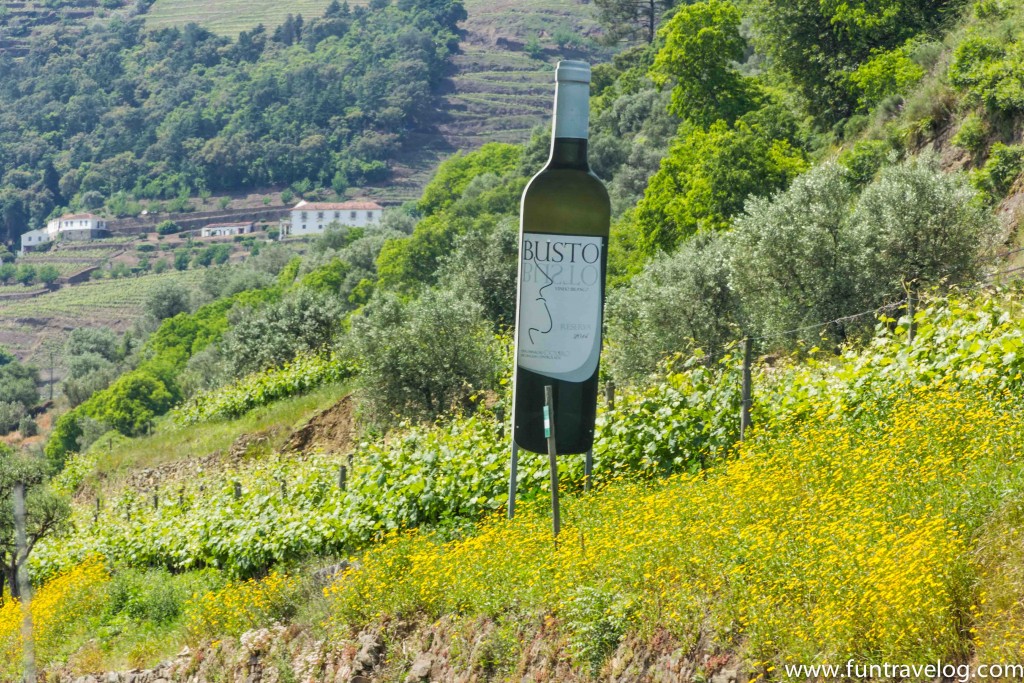 Wine production facilities
Subjecting our starving tummies to additional patience, we hopped over to the family's vineyards upon our return. Olive trees separated one vineyard from another. The harvest season was months away but the vines were breathtakingly green. We also met Fernando, Manuela's husband, who gave us a tour of their wine making facilities.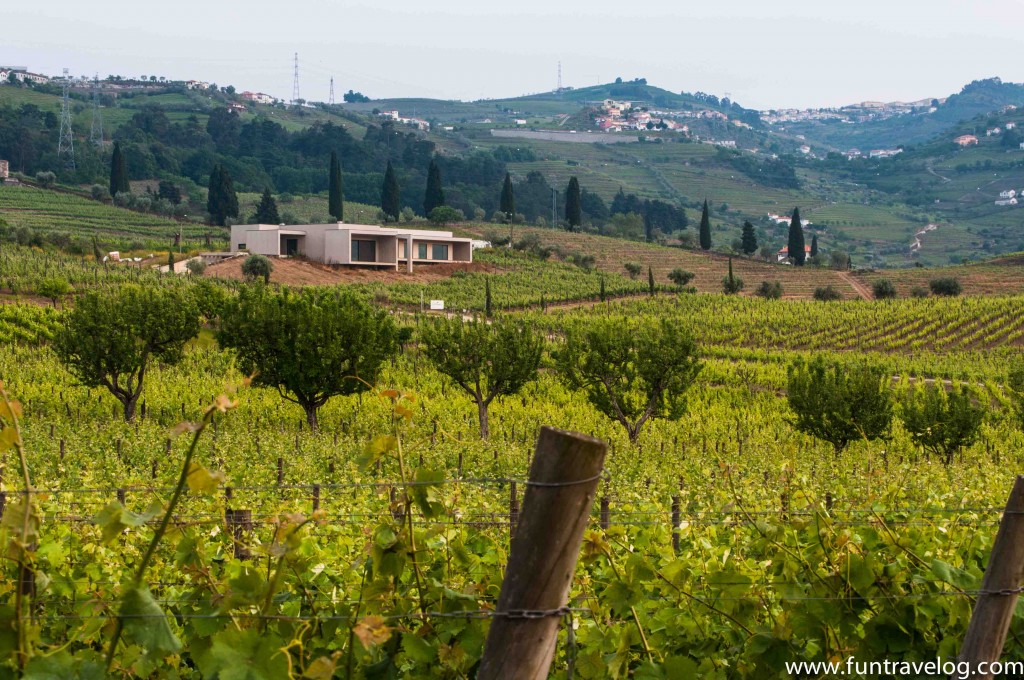 The facilities are a different (and darker) world from the vineyards. Cork barrels with fermented wine from different years were stored in one corner, an entire room dedicated to grape crushing occupied another side. Wine bottles designed every year by local artists for the quinta's wines were lined up on a ledge. Fernando explained how port wine was made by adding grape spirit to wine and then through subsequent fermentation. It was fascinating to hear about the process, and I secretly hoped for another holiday to a vineyard during grape harvesting season to witness the actual wine making.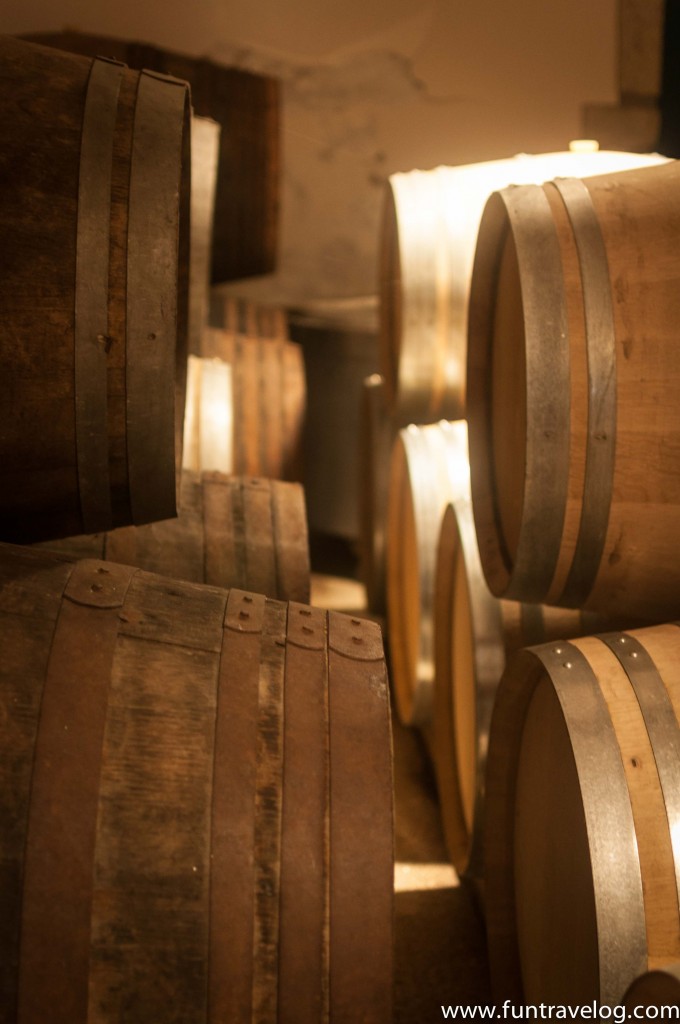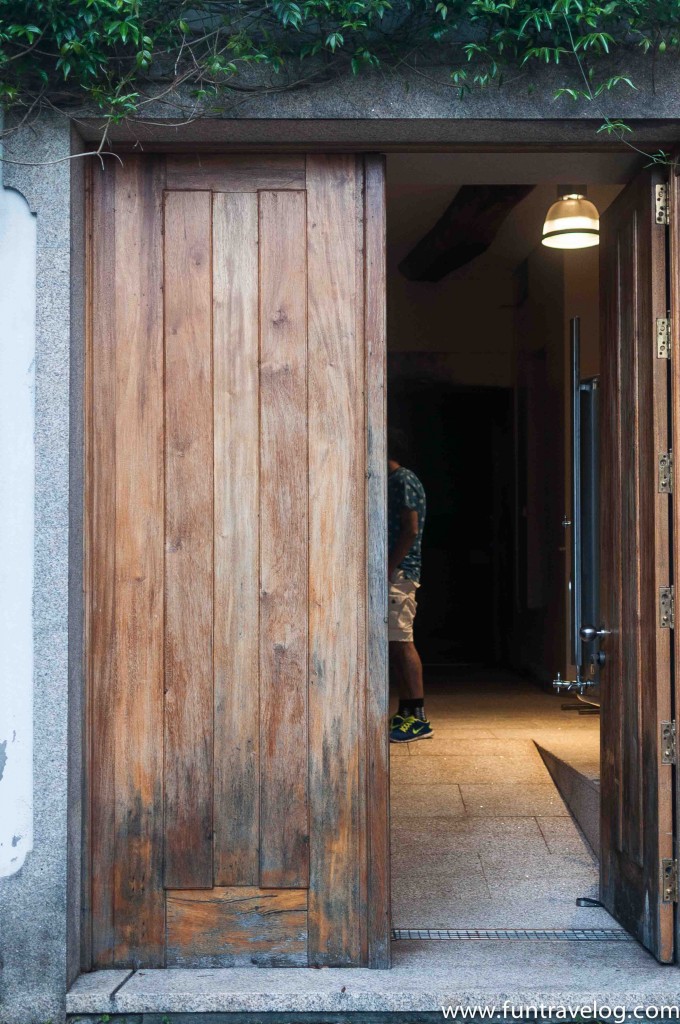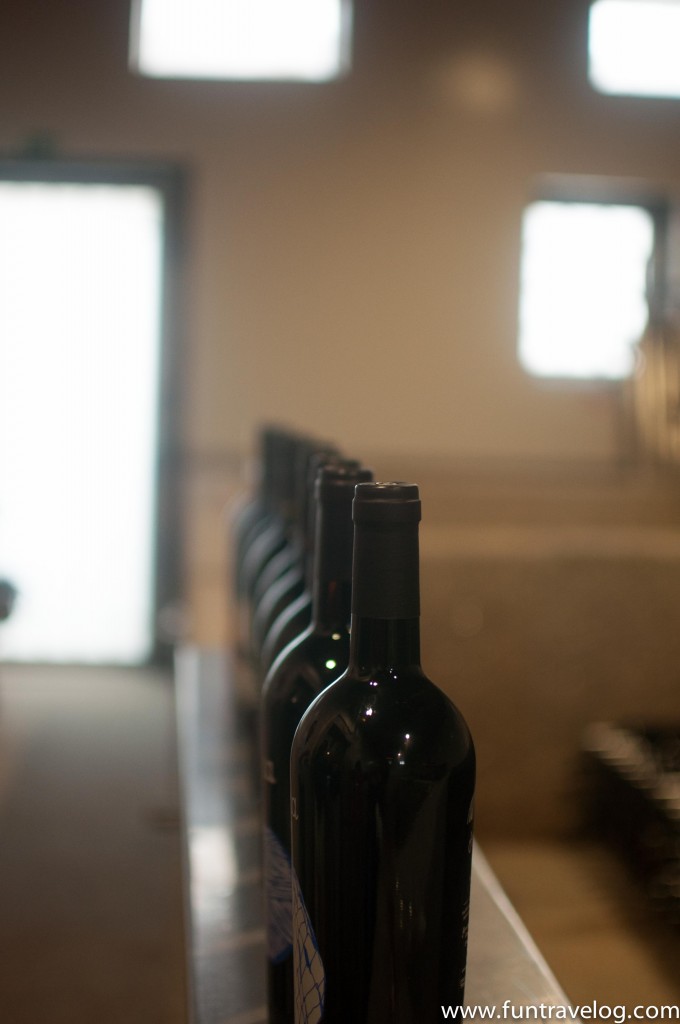 Feast for the kings
We had been curious about the outcome of Manuela's kitchen crusades and were looking forward to dinner. Turned out, she owns a restaurant in Regua village and the meal ended up being one of the best in my books. Every dish was thoughtfully prepared and the various flavors blended together in delicious harmony. Our meal included multiple appetizers, main dishes, an assortment of accompanying cheese, wines from their estate and desserts that I still have the sweetest cravings for. I was armed with my camera in the dimly lit dining room, but on seeing the spread and the hospitable family surrounding the table, it felt intrusive to take photos. They had not treated us as outsiders but brought us into their home and such moments deserved undivided attention. By the time dessert arrived, I did work up the courage to snap a couple of photos from my phone. Needless to say, we slept in a happy bubble that night.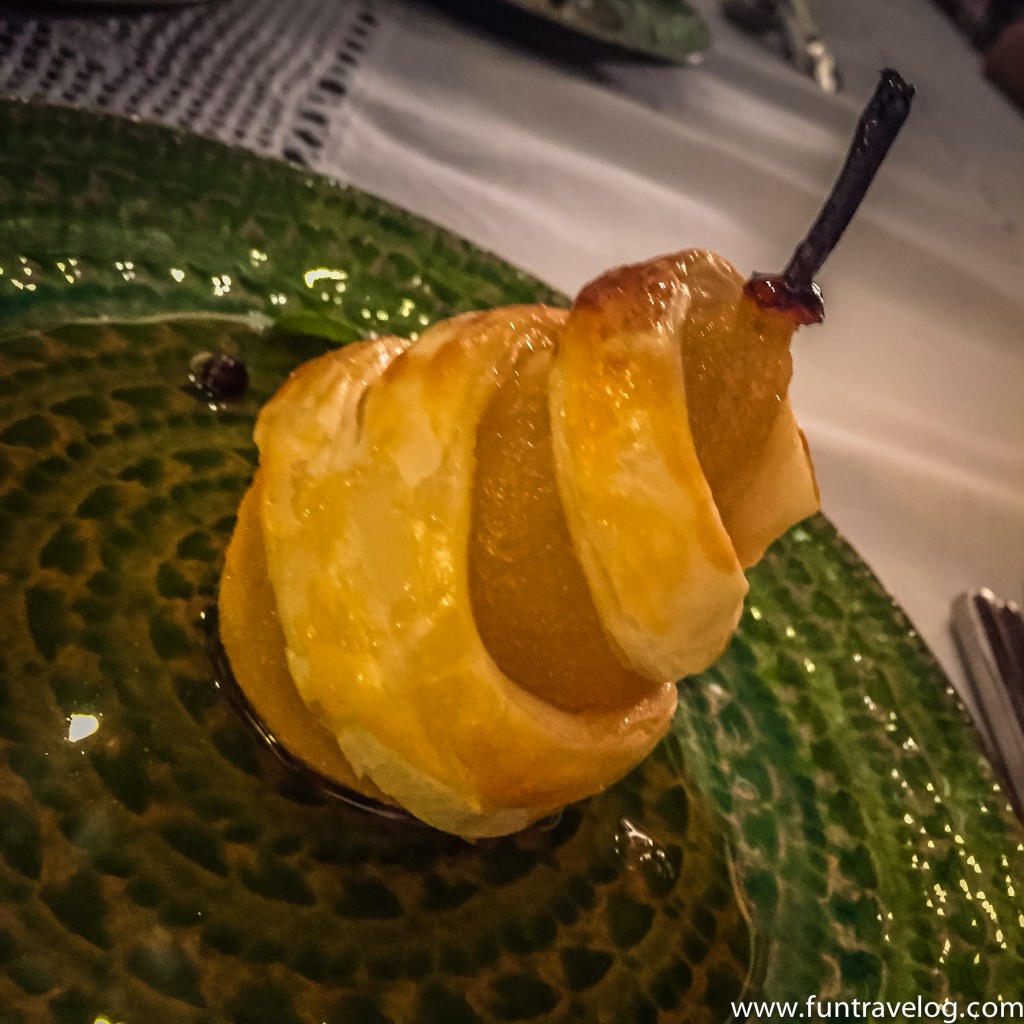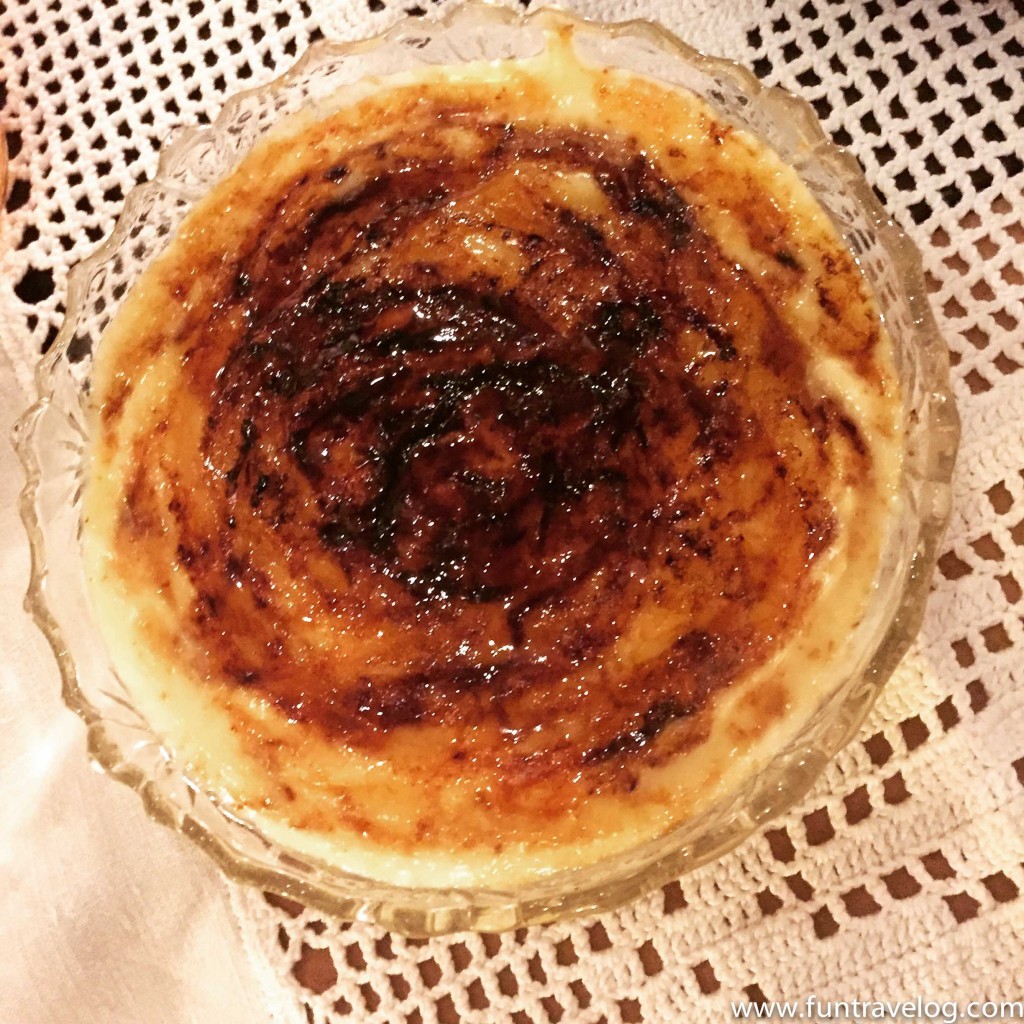 Time is budgeted when one is on the road, but thankfully, memories aren't. If Douro Valley was a glass of wine, I'd take this journey as my first deeply satisfying sip. Someday I'll be back, maybe chasing those historic rabelos.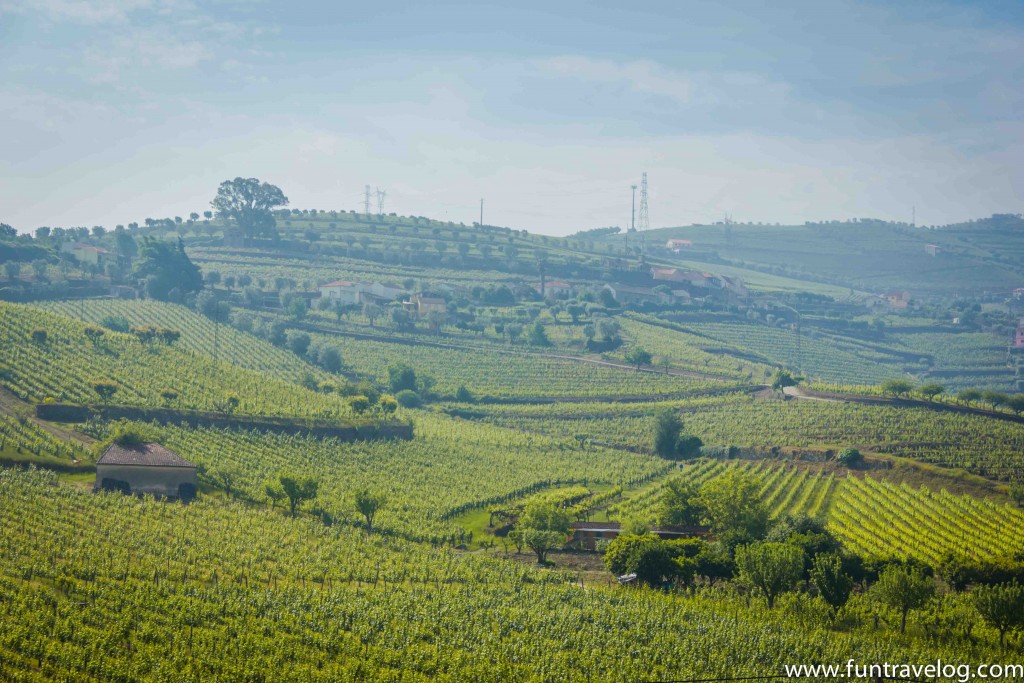 Quick Facts
Main towns near the Quinta: Regua, Lamego and Pinhão
Scenic driving routes: Mesao Frio to Regua and Regua to Pinhão
Pit-stops to consider: Amarante village, Santuário de Nossa Senhora dos Remédios (Lamego church)
Informative blogs: Julie Dawn Fox, Nelson Carvalheiro
More information: Quinta de Tourais
Save
Save
Save