They say that the winter air in North India is quite unlike the rest. It's strong enough to give you goosebumps and kind enough to provide relief when the sun is out. While some states in India can be ideally visited all year round, Punjab is at it's glorious best in the colds.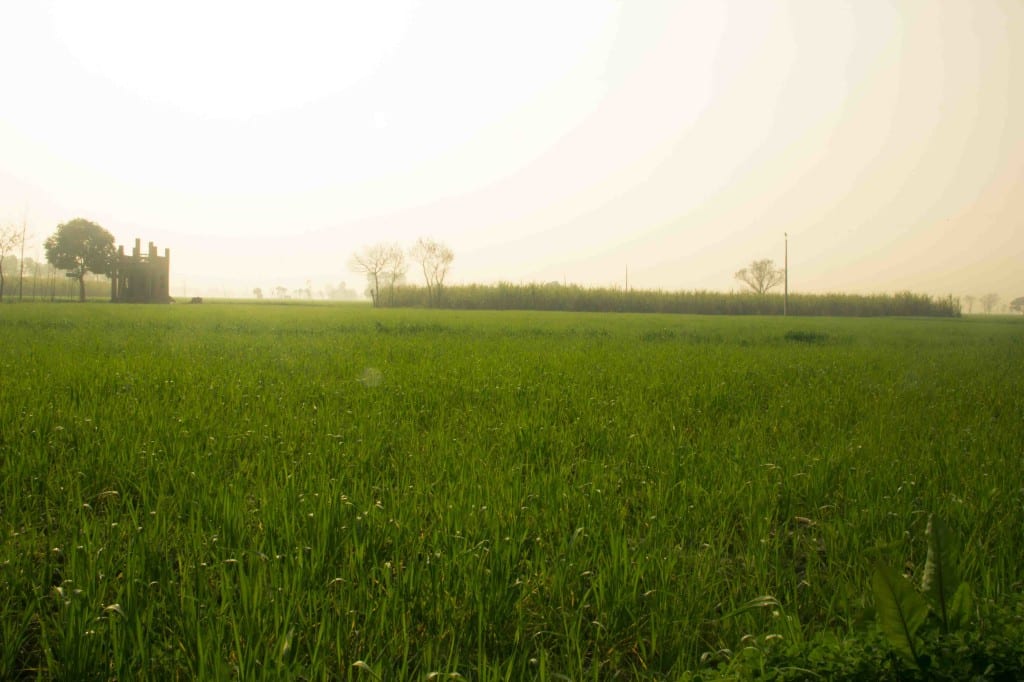 On a chilly January afternoon, we landed in Amritsar and headed to the interiors of Punjab, to celebrate year one of togetherness. Fatigue had crept in and rest was on our minds. As our driver carefully maneuvered through layers of fog, the sight of a server waiting with hot lemon tea in front of a little cottage was one of deep comfort. Moments later, guided by the stars and glowing kerosene lanterns we made our way to our cottage. I noted that the narrow walkway was the only distance between our cottage and the fields. The explorer in us was only waiting for the sun to appear. Meanwhile, our abode for the next couple of days was made of a pristine white master bed with colourful throw pillows, a king sized bathroom complete with a lota and a baalti, a charpai at the entrance, a diwan to lounge around and cane chairs outside our room – perfect to immerse ourselves in the pleasures of mornings, something we struggle to keep up with in the city. On enquiry we were told that the owners had employed local craftsmen to help construct these cottages. Old-fashioned switches and handles made for some pretty rustic charm, but what bowled us over were the little hot water bags tucked under the blankets.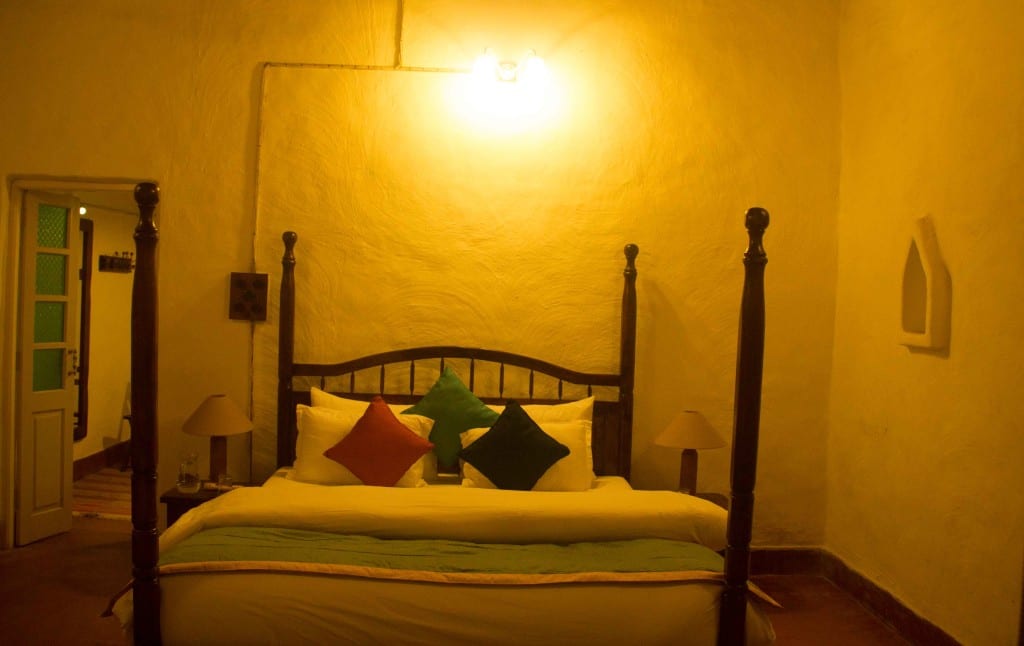 Few things are best enjoyed in silence – a stretch of green wheat fields topped with glistening dewdrops, a cup of hot chocolate and birds chirping alongside echoes of prayer hymns. And next morning, this silence was ours. Soothing, uninterrupted and harmonious. A five-course breakfast was then conquered, bringing accolades for the chef. If a satisfied stomach is ruled by calories, we had surrendered!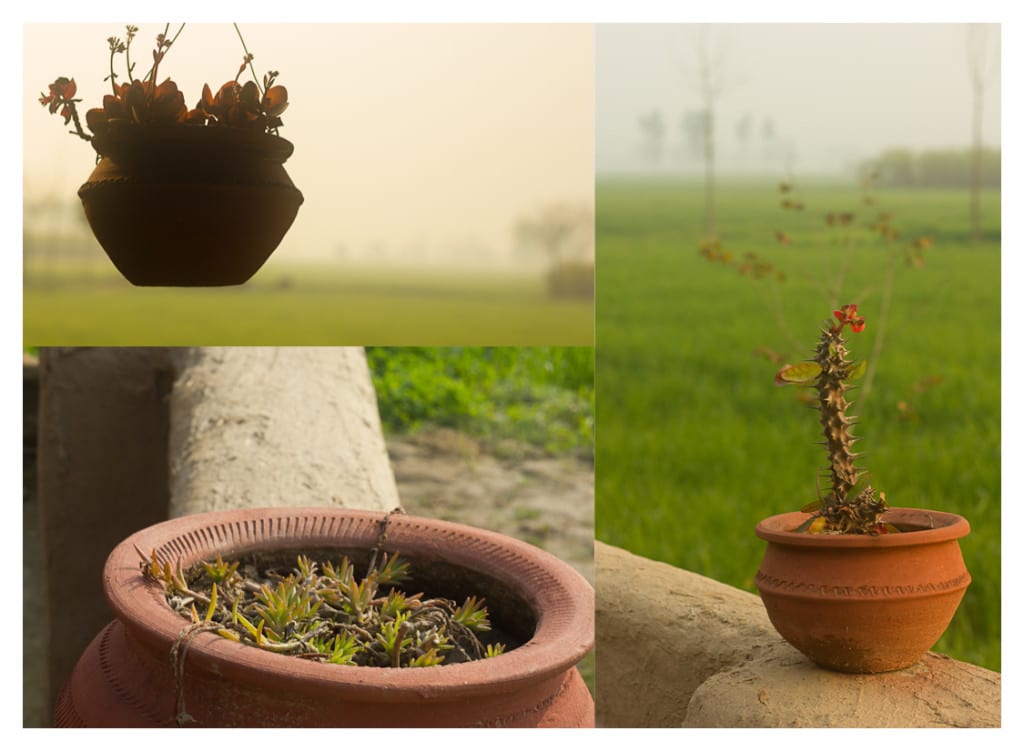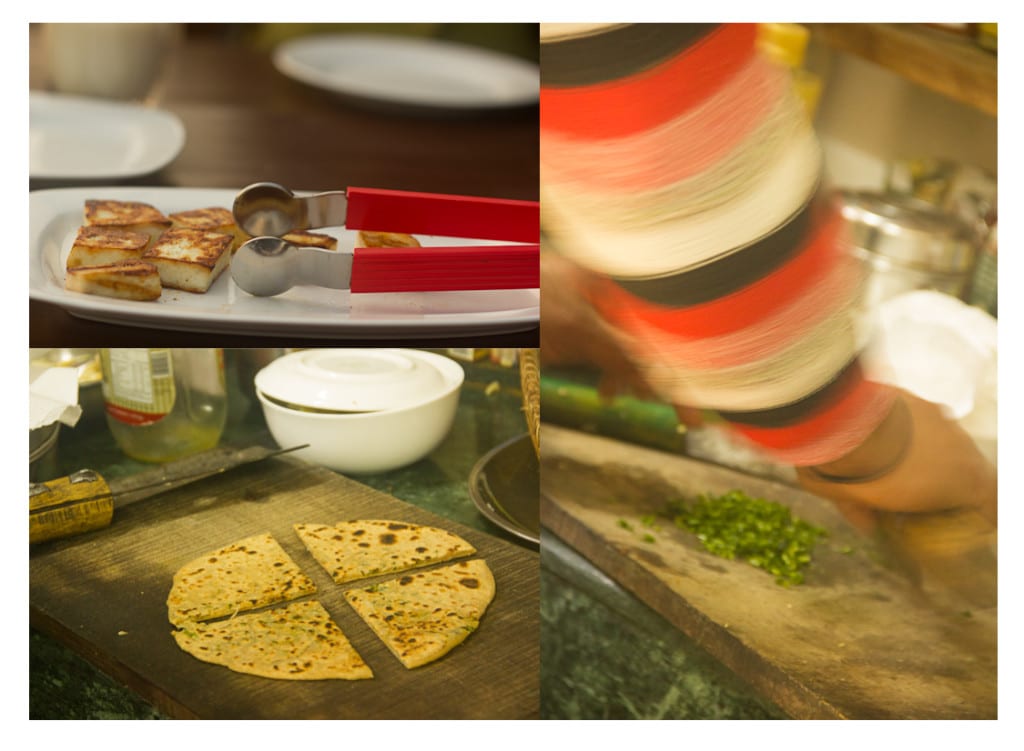 Every once in a while, one should take a break that involves no plans. Such an adventure had only begun for us. Walking from one field to another, stumbling across patches of mustard plantations, sharing stories with locals, biting into raw sugarcane – a first for us, are just some of the everyday village activities we indulged in. There wasn't a need to keep track of time, the sun with it's varied expressions managed to convey that. Only with a weather of this sort can you manage to sleep in the open on a charpai, and we had a nap worth several hours of sleep. Evening came and a tractor ride around sunset followed. Birds migrated, girls returned home on their bicyles, the sky changed hues and we were in love. Hot pakodas for snacks and an unexpectedly delectable continental meal, made with homegrown produce, ensured that we slept contentedly.
On our last evening the staff held a bonfire, regaling us with impromptu songs and pahaari tunes on the flute. As the strums of guitar filled the estate and a neighboring local lit the lanterns, I pushed away thoughts of routine life and inched closer to the fiery logs to let the mesh of smoke and cool air fill my senses. This was the original good life.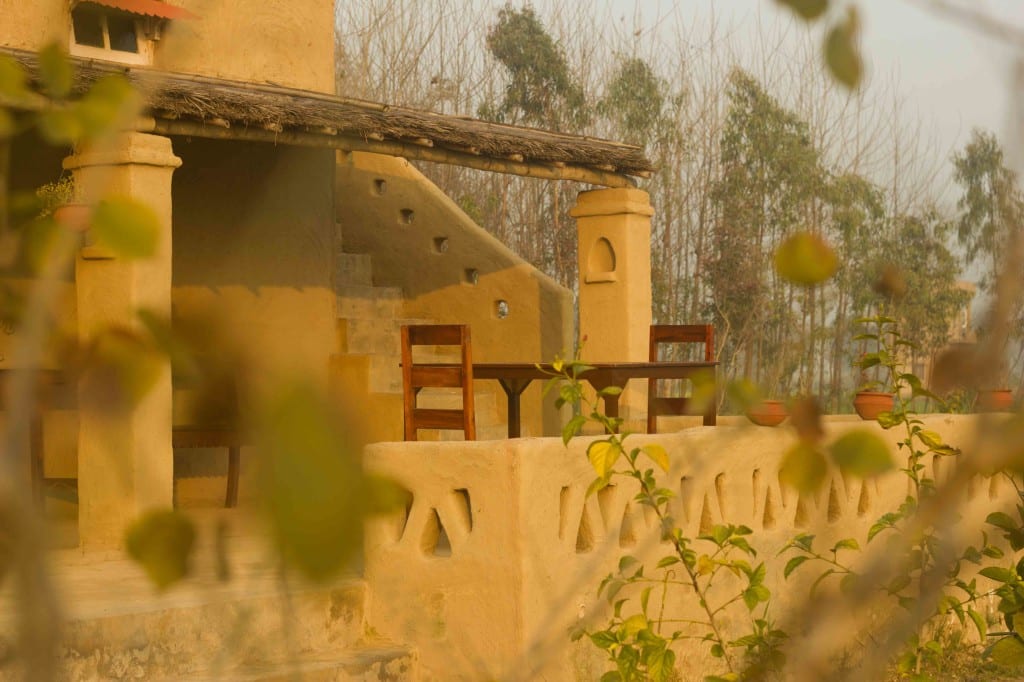 Bharat & Supriya visited Punjabiyat near Gurdaspur, Punjab. The village is approx 2 hours away from Amritsar.
To know more about this concept stay visit: www.itmenaanlodges.com
Save