Consider this: You have planned hard for an upcoming vacation to the unknown country. With your bags packed, accommodations booked, visas checked, the time has arrived for you to board the flight. Finally you land in the country, soak in the experience for next few days and in between, you suddenly realize 'Oh Damn! Where are my passports?'
Thinking about it might sound like a scary tale, but reality might suck even more. But the good part is that the worse has already happened. Taking a few deep breaths and approaching the situation wisely can help you turn the situation into an adventure and recover some of the experience that you had hoped for. During my last sojourn to Europe with my wife, a fellow travel bug, we faced this situation and learnt a few hard lessons. So here are a few helpful tips coming right from our experience on how to handle the loss of passport situation in an unknown territory:
The First Check
Do a double or maybe a triple check of your bags and backpacks.
Get settled in your hotel/find a place to stay and get a local phone connection, if not carrying one already.
Start back tracking- when was the last time you saw your passport? Contact the hotels, flights, trains or whichever place you had last been to with your passport.
The Essentials
With or without success- get the FIR lodged at the nearest police station and keep the original and photocopies in good hands. Get help from your hotel concierge if language is an issue.
If backtracking results in success, stay put and try to get the passports delivered to you or make arrangements to get them.
If not, search for the nearest consulate of your country, call them and tell them your story. Trust me- they will not be surprised hearing about it, since they get lot of queries and worried faces every day!
Always carry hard copies of your passports and visas, save soft copies on your Dropbox or in your inbox. Upon contacting the embassy, email them the soft copies of your lost passport so they can start the verification process.
At the Embassy
Most likely you will have to show up at the embassy. This means that your travel plans will need to be either cancelled or modified. If you're lucky to have the embassy in the same city, great! If not well then you need to get there by land – trains/car/bus whatever is available.
Show up at the embassy and get your questions answered. If it is possible to continue your travel with the new passports, go ahead. However most likely it would be the contrary due to the absence of a visa sticker in which case you have to decide to either get the visas from the relevant country consulate or get an Emergency Certificate (EC) to fly back to your country. We faced this situation in France where, even with new passports we would not have been able to continue to Portugal as obtaining fresh Schengen visas would have taken a week. Without much choice we took the ECs and flew back to India.
Don't Forget..
During this whole fiasco, keep in touch with your travel agent apart from family. You need to let your agent know in advance if you need to book and/or cancel your tickets accordingly.
Finally to make most of this situation, live it up! Shit does happen and you need to get over it soon. We lost our passport on our way to Cannes and we had to take a train to Paris to get our ECs. Since we could not continue our travel down to Portugal, we stayed back for a couple of days to live the Parisian life and it was truly worth it!
While I am not encouraging you to lose your passports for the sake of adventure, but if it does happen to you consider that you can make a hell of a story out of it to tell your grandkids someday .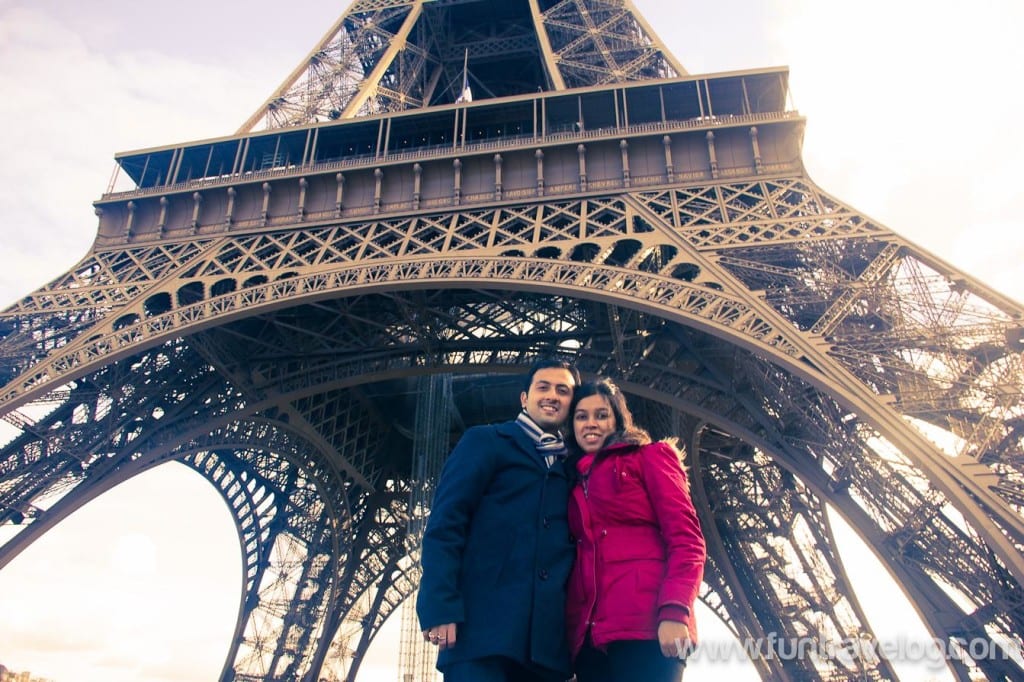 Did you find these tips helpful? Share your views in the comments below.
Save