I walked up to the front row economy seats that the airline agent had upgraded us to. We were flying from Kolkata to Doha, on our way to Boston. This was the first of our two last flights before I pop. I was stepping into week 27 of my pregnancy. Most airlines reserve front row seats for passengers with special requests or those with babies and kids. It was only after admiring the legroom and staring at the arms of the seats did I realize that turning this row into a makeshift bed for myself would be tricky. Front row seat arms have built-in tray tables and TV screens. Only one out of four arms could be pushed up for me to stretch myself.
"How will I sleep?", I wondered (it was a four-hour flight that departed at 3 AM). I was finally a bit concerned about keeping my swollen feet elevated. The latter had stirred enough worry among my family and friends who had met me in India.
Air travel in the future will hardly ever be the same for us. In those moments, this thought didn't cross my mind. Having now taken three vacations and one-weekend getaway, I had sort of gotten into a sort of travel routine. But babies have a way of gently nudging you about something that you hadn't even considered. I would often find myself Googling questions or wondering about things that may be obvious to most moms or doctors, but not to me as a FTM (first-time mom). Knowing what I've been through could also be useful for another first-timer, has been my instinctive reaction to many experiences. And yet, pregnancy and motherhood are similar to the rocket firecracker that once burned, has no fixed direction. It'll fly in space, in a manner it likes best.
So start preparing for the unexpected was what I came to realize, no matter how seasoned a traveler you are. For the worrisome, brave at heart or totally clueless moms and dads to be, here are my pregnancy travel experiences, with complimentary sprinkles of our trip anecdotes thrown in:
Bear in mind, I'm no doctor, and this is simply personal advice. For any medical advice, or when in serious doubt, consult with your doctor. Additionally, you may have extra restrictions if yours is a high-risk pregnancy. Mine has been a normal pregnancy thus far.
First Trimester
I call this the lazy traveler phase. Many women are concerned about travel in the first trimester, especially those suffering from morning sickness or nausea. Though, depending on health conditions this is totally a personal choice. Luckily, a normal pregnancy meant that my doctor gave me a green signal for travel from the word get go. I traveled twice in the first trimester and aside from having the urge to nap in the afternoons, I was totally at ease. We chose to visit the Florida Keys and Mexico City. Both trips turned out to be immensely enjoyable, especially because I was craving warm weather, something that New England would have failed to provide in November & December.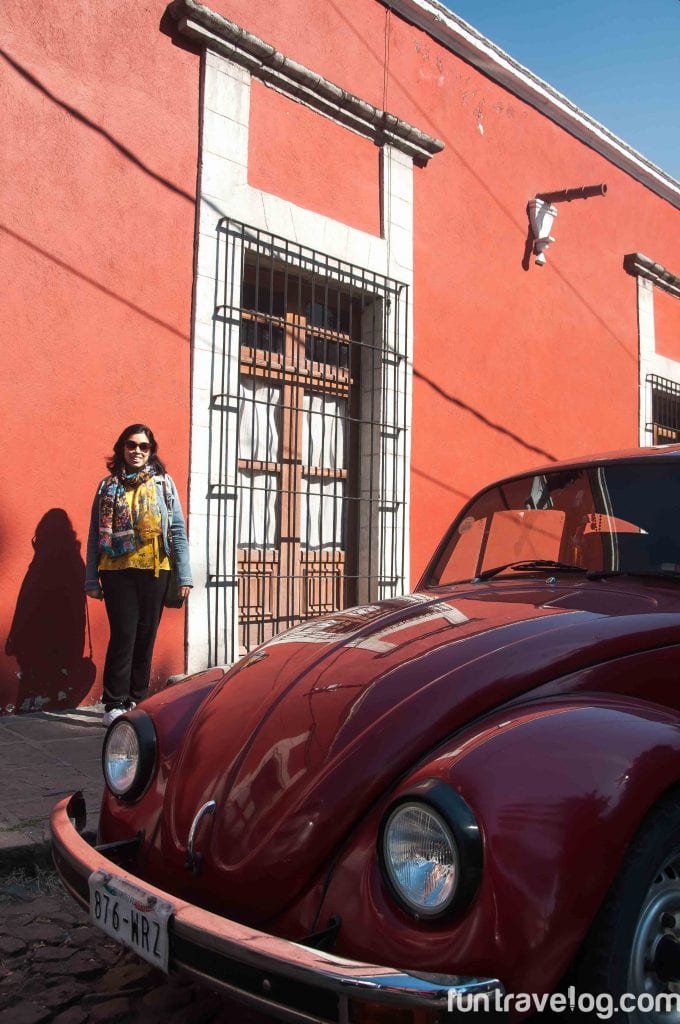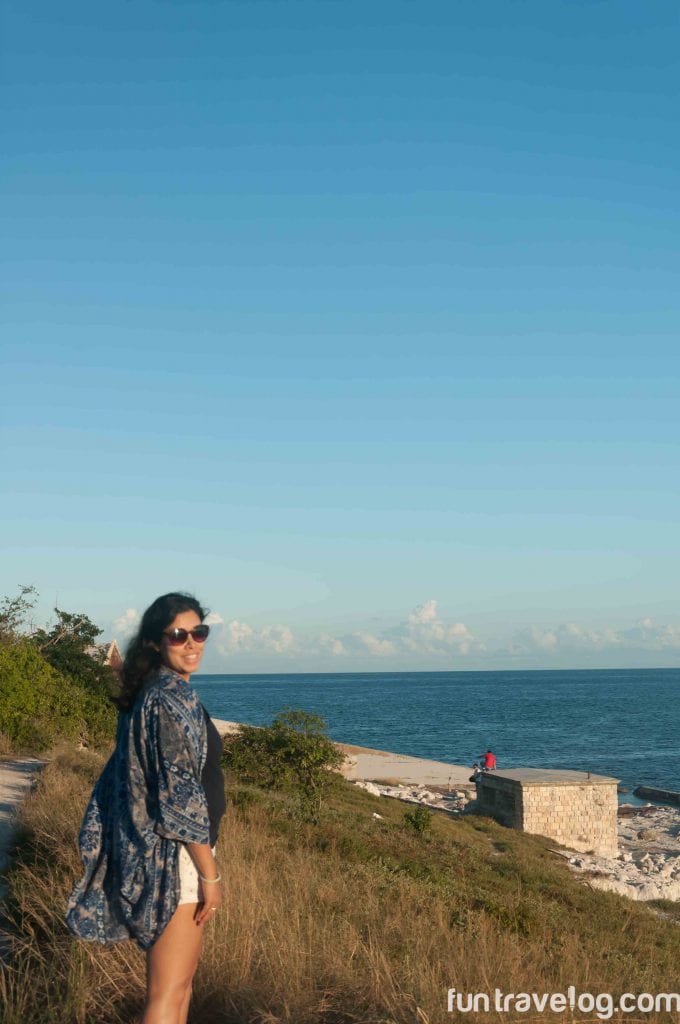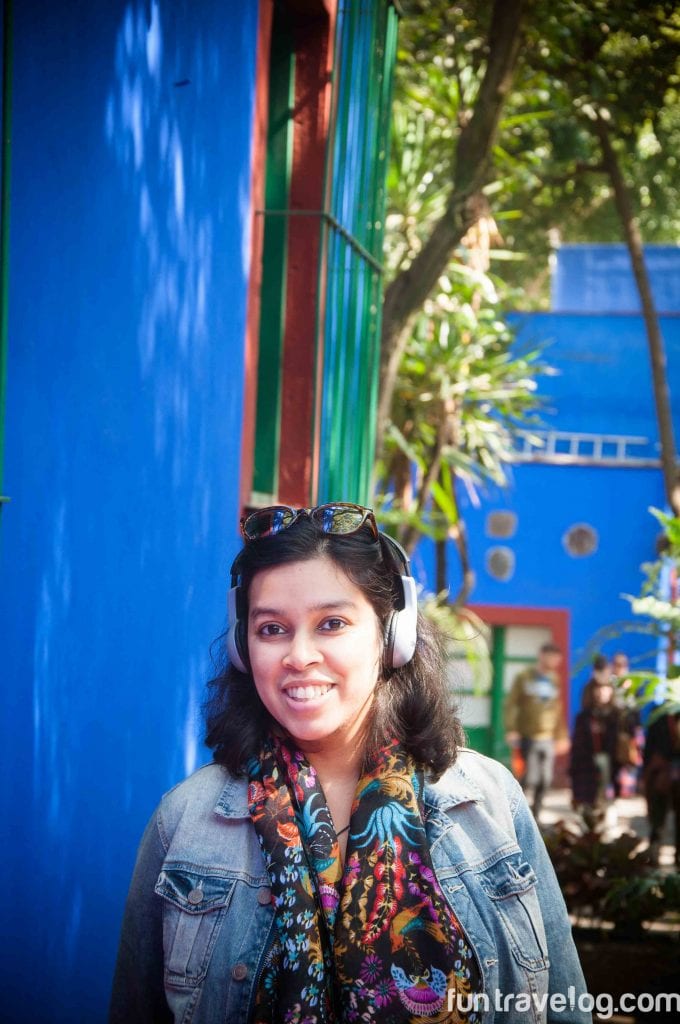 Our trips were also driven by the fact that once the baby arrives, travel will involve a lot more planning and preparation. What I realized:
Before planning a trip in your first trimester, ask yourself: Do I feel comfortable flying or moving around during the initial stages of my pregnancy as long as it is safe? You'll have your travel decision right there.
It may not be the best idea to rely on airline meals, and more so if you have dietary preferences. I, for example, was stuck with a soggy sandwich that I could barely get myself to eat on one leg of one of my flights. We were only carrying a few snacks to supplement my meal. Coupled with the time it takes to switch terminals and to get to the airport, I had spent a good 4-5 hours without a proper meal. So, plan your meals, and plan for delays or untoward incidents.
Keeping a flexible travel itinerary is not necessarily a poor decision. In this trimester, comfort and ease should be key. If you feel like having a nap, take it. If you're unable to eat properly, don't force yourself to. Pick an ideal time of the day for sightseeing and the other half to relax and enjoy your hotel.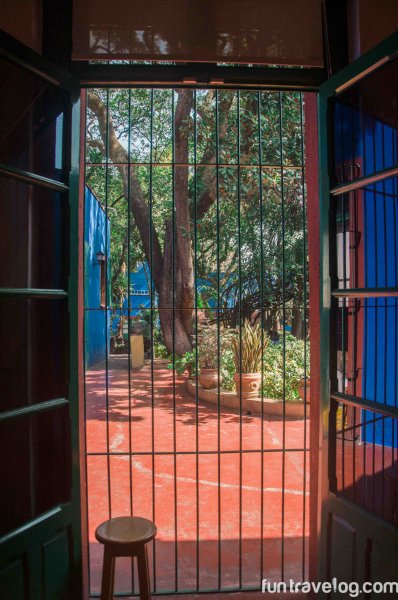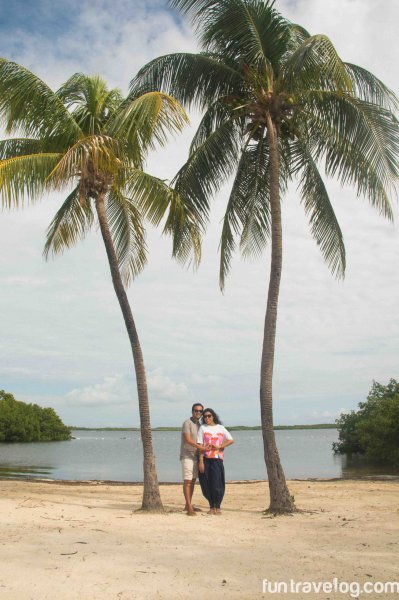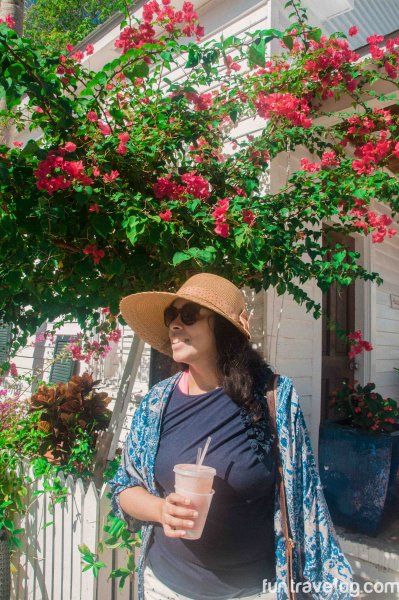 Second Trimester
These are the workhorse months for most pregnant women. To me, the first trimester felt like a slumber in comparison. This is a period when more blood flows in a woman's body and there's increased production of hormones that keeps us feeling energetic.
Between months 5 and 6, my body decided it was time to turn into a balloon. I had a hard time accepting the change initially. I worried over my wardrobe and struggled to squeeze into my existing clothes. Having to forcefully look for maternity clothes when I couldn't imagine wearing them afterward made me feel wasteful. And the thought of traveling to Maldives for our babymoon without a few fun outfits further drove me into unnecessary misery. Yes, I can be dramatic. It took a few pep talks from my family, multiple conversations in my head and smiles at my belly in mirror reflections, but I overcame the mental ordeal. I begun to realize that the baby defines me, is a part of me and I'm proud of the little ball that I'm carrying around.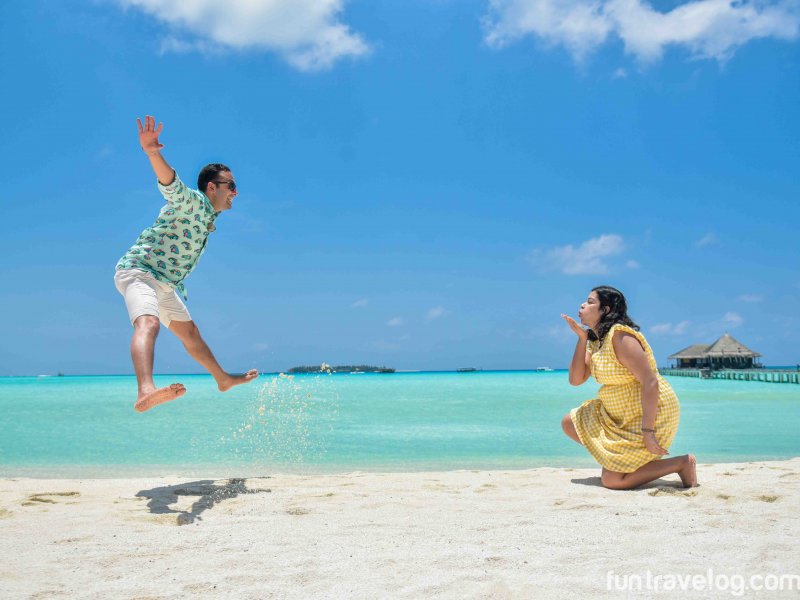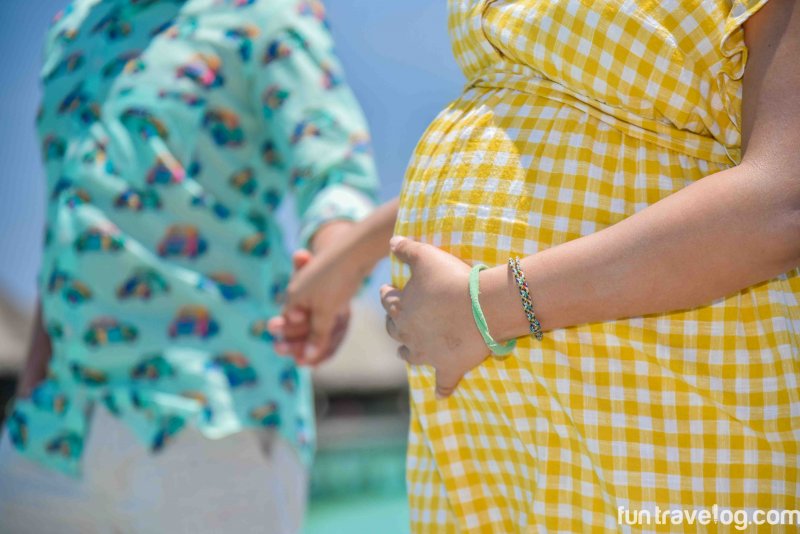 Body issue rants aside, we knew that long haul travel towards the end of the second trimester may be slightly challenging, but we were willing to go all in as this would be our last long trip in a while. Upon further reflection, I think that:
The key to travel in the second trimester lies in balance. I'd have to admit, we did go a bit overboard with three flight changes for the first leg of our trip. I was incredibly lucky to have entire empty rows in economy class, and no flight delays, which made my life pretty easy. On the contrary, our flights on other legs wiped me out with delays, and long queues because of which we missed one of our connections. But that's for another story. So attempt a route or journey keeping in mind that your energy levels will differ during pregnancy.
No pregnant woman should feel hesitant to request for convenience while traveling in this trimester. You're visibly showing, and are exerting yourself considerably without even realizing. Make the most of priority boarding, ask the crew for large sized bottles of water, extra blankets or pillows – anything that you need to keep yourself and your baby comfortable. The only time I failed to do this was during immigration upon our return. It'll remain one of my travel regrets!
We should never forget that we are capable of more than we imagine, more so during pregnancy, as long as we are careful. The first time I walked on the graveled ocean floor, I almost panicked at the idea of slipping. Normal water activities like swimming and floating required a different approach (remember the belly?). Snorkeling turned out to be surprisingly comfortable. I attempted what I could, and enjoyed every bit thoroughly, hoping that my thrills would pass along to the baby.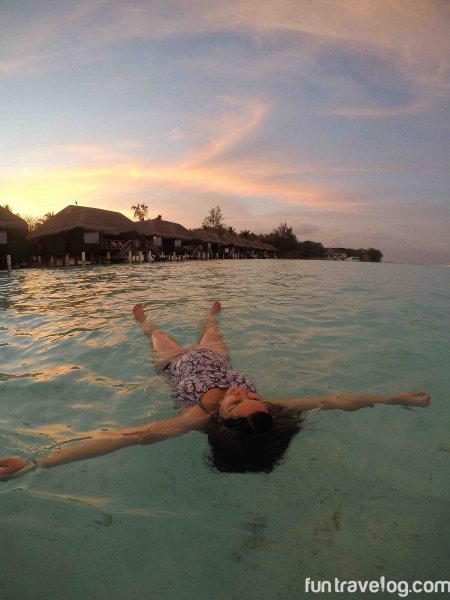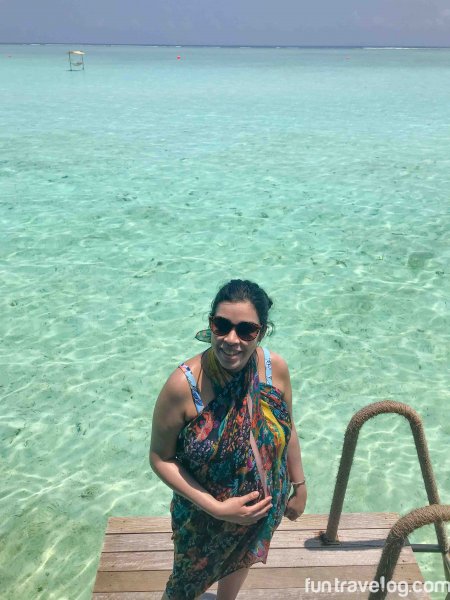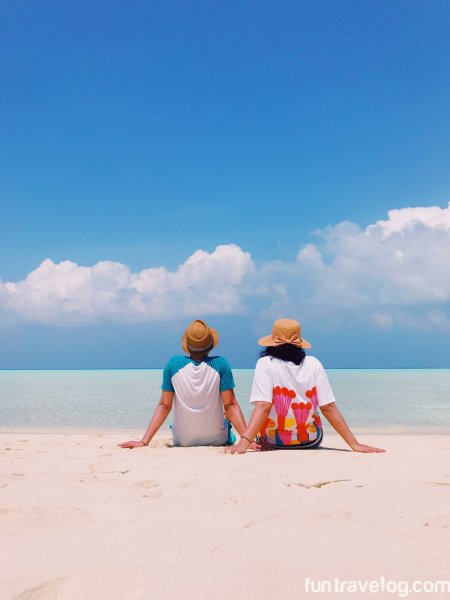 My next blog will include some actionable tips to make travel during pregnancy easier. As I begin my third trimester, there's so much that I'm still waiting to share, while I discover new things and bask in the double happiness of wonderful travel memories and a rolling baby inside me.