Do you believe in the fact that food can make or break a journey to a foreign destination? Well at least we do, and a big part of this reason is due to our upbringing in Kolkata, India. But this isn't about our hometown 🙂 Because it is a nation traditionally rooted in agriculture, a meal in Peru can satiate every sort of palate.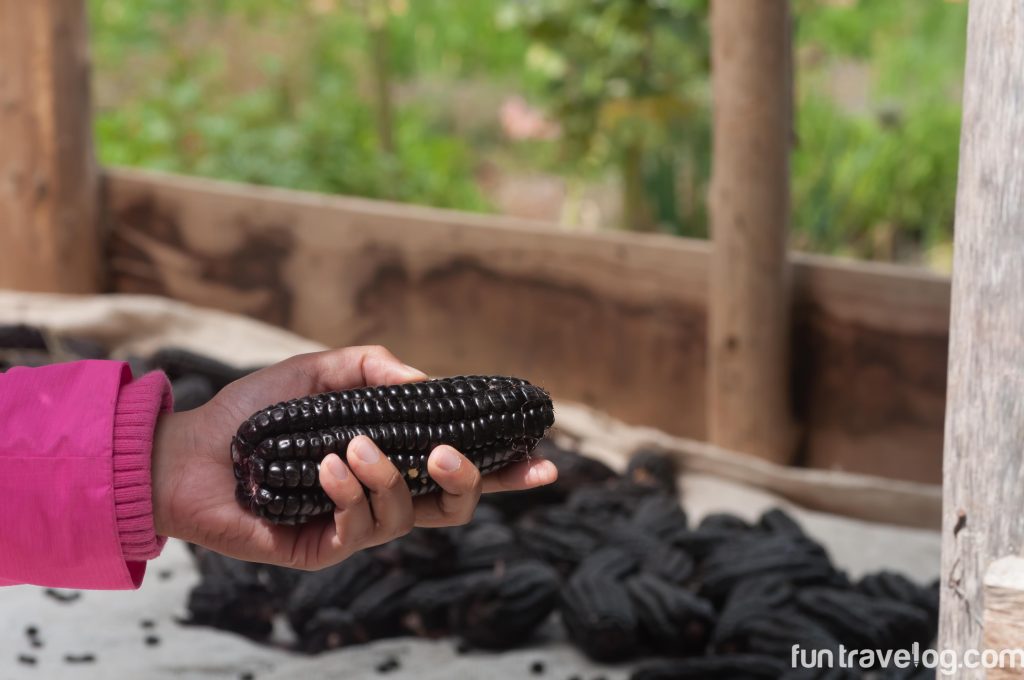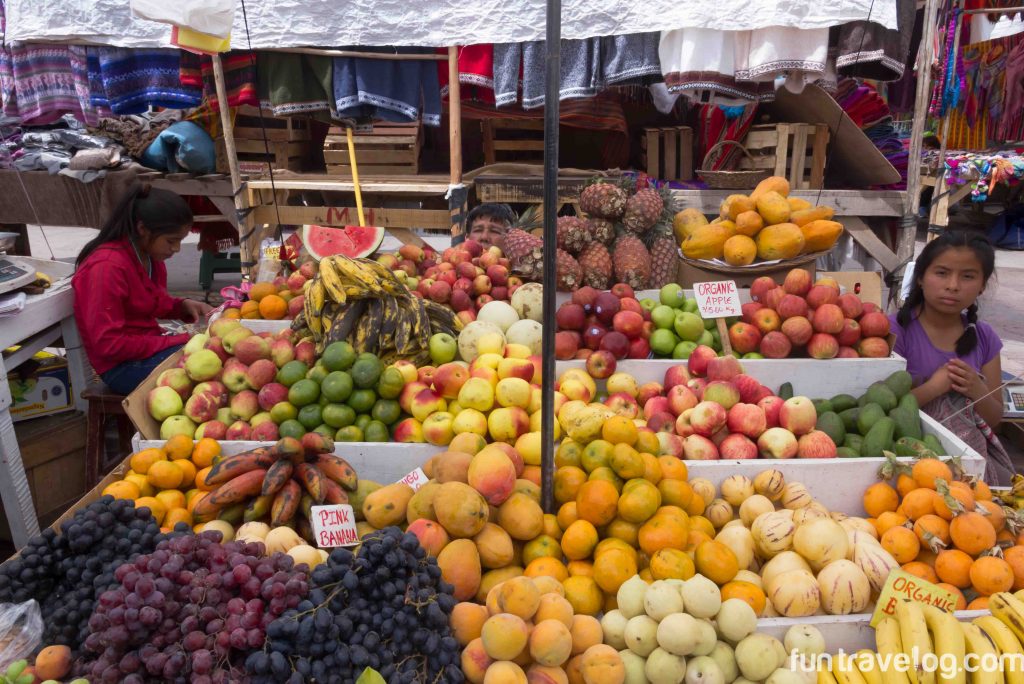 This is why, while planning our itinerary for Peru with the tremendous team of Responsible Travel Peru, we wanted to throw in some culinary experiences that involved Peruvian vegetarian food. Upon return, we can confidently say that Peru is a rich country for foodies. More than 2000 varieties of potatoes, beer made from purple corn, juice made from wild tomatoes- there are so many new flavors to discover! Though the country is primarily meat-loving, vegetarian food in Peru is surprisingly varied and delicious.
Peru Vegetarian Food
There are some interesting facts about food in Peru that we must share before we begin.
Peru grows a mind-boggling variety of 2000+ potatoes
The country is also the world's largest producer of quinoa
Have you ever seen purple corn? Well, you can find them in Peru!
Though not exclusive to Peru, the cacao fruit is an absolute must-try
Peru's culinary marvels:
1. Meals at Hotel El Albergue, Ollantaytambo, Sacred Valley
El Albergue is a small, sustainable hotel in Ollantaytambo, a town from where many travelers head to Machu Picchu. Not only does the hotel have an old romantic vibe, it also has its farm which ensures that the meals are organic and fresh. It fit three of our favorite criteria – small, boutique accommodation, farmhouse, offering meals with ingredients grown from scratch. Breakfast consisted of a huge spread of locally grown fruits, Peruvian granola, cookies, seasonal juices, and a choice of a hot entrée. I still salivate at the thought of the home fries they served us each morning.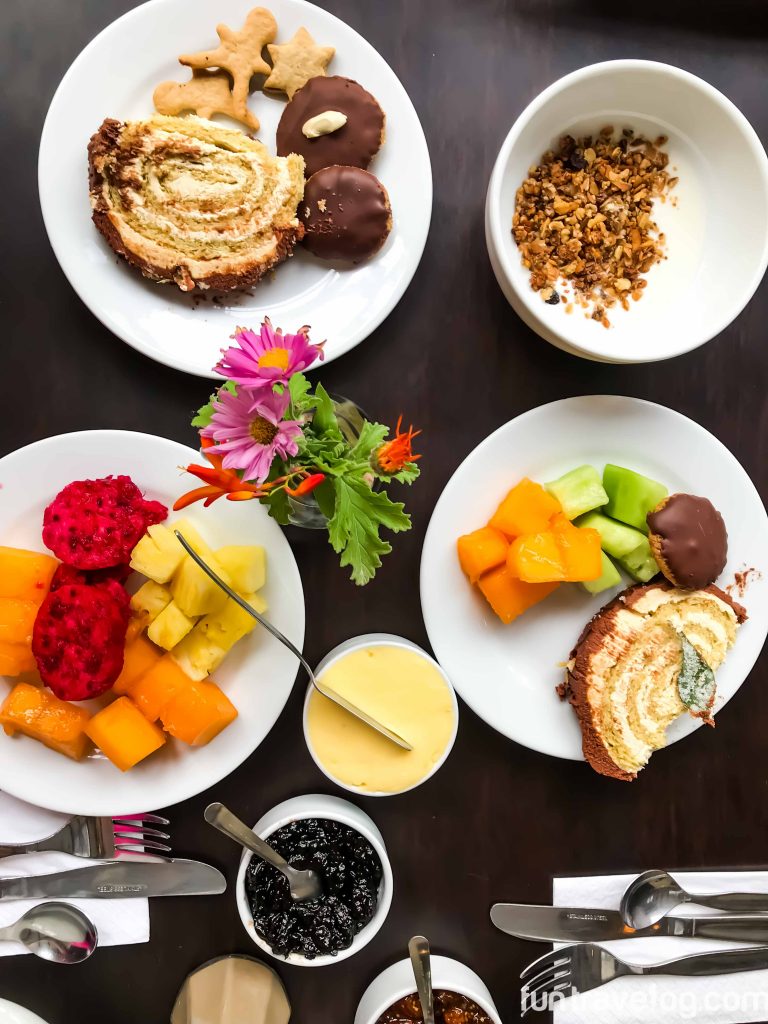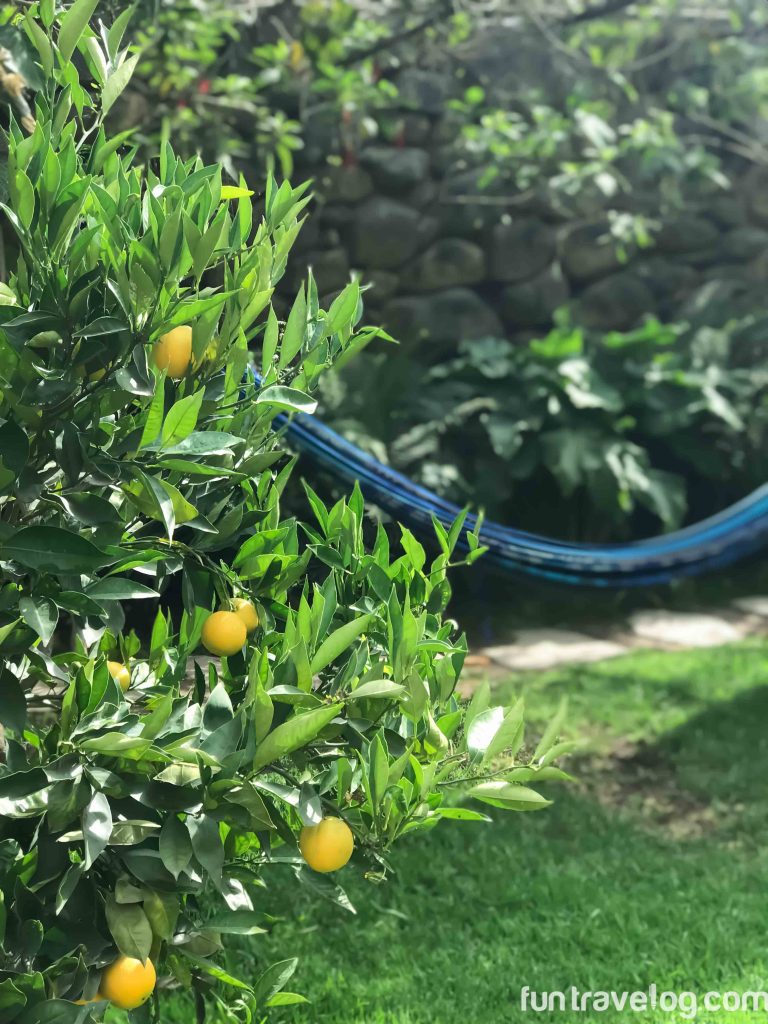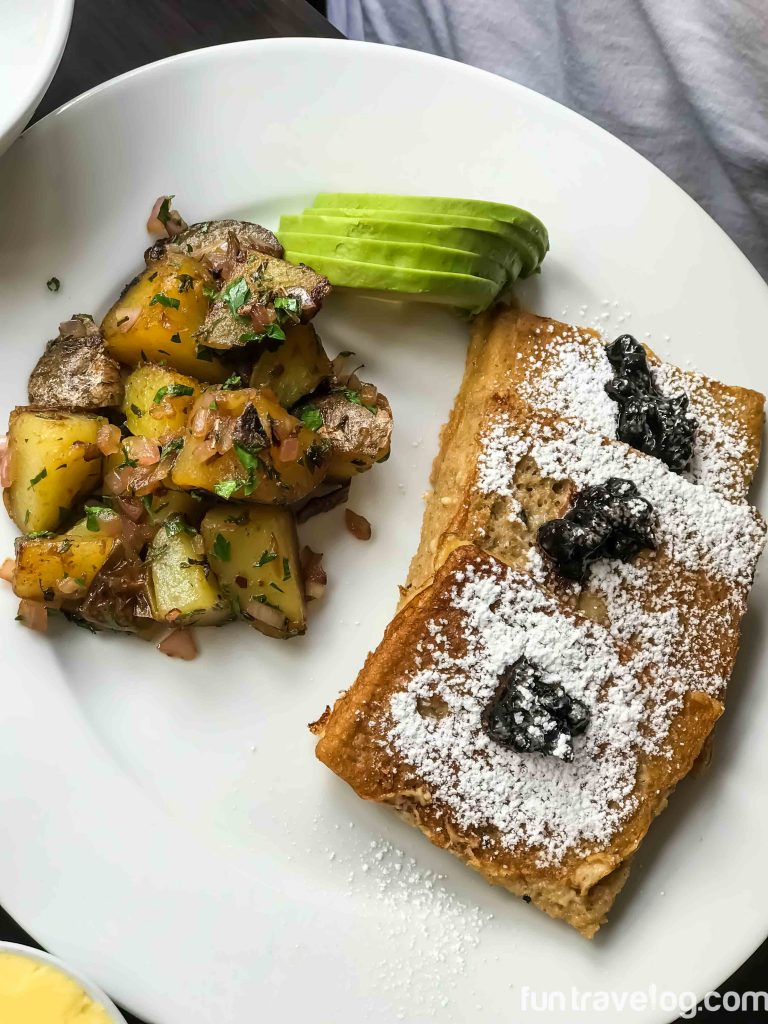 They have a restaurant which I can certify is exquisite. On Christmas eve, we were treated to a seven-course dinner paired with drinks. A salad coming from its farm will taste better and we had our first taste of Peruvian-style tamales too. I will let some pictures do the talking 😀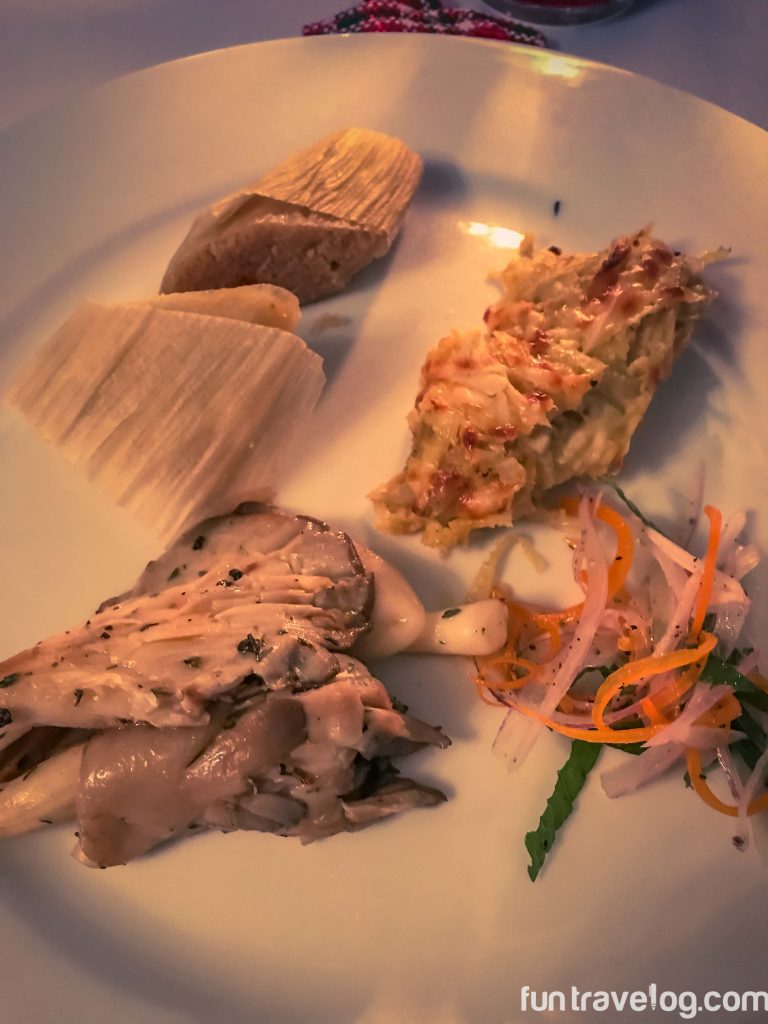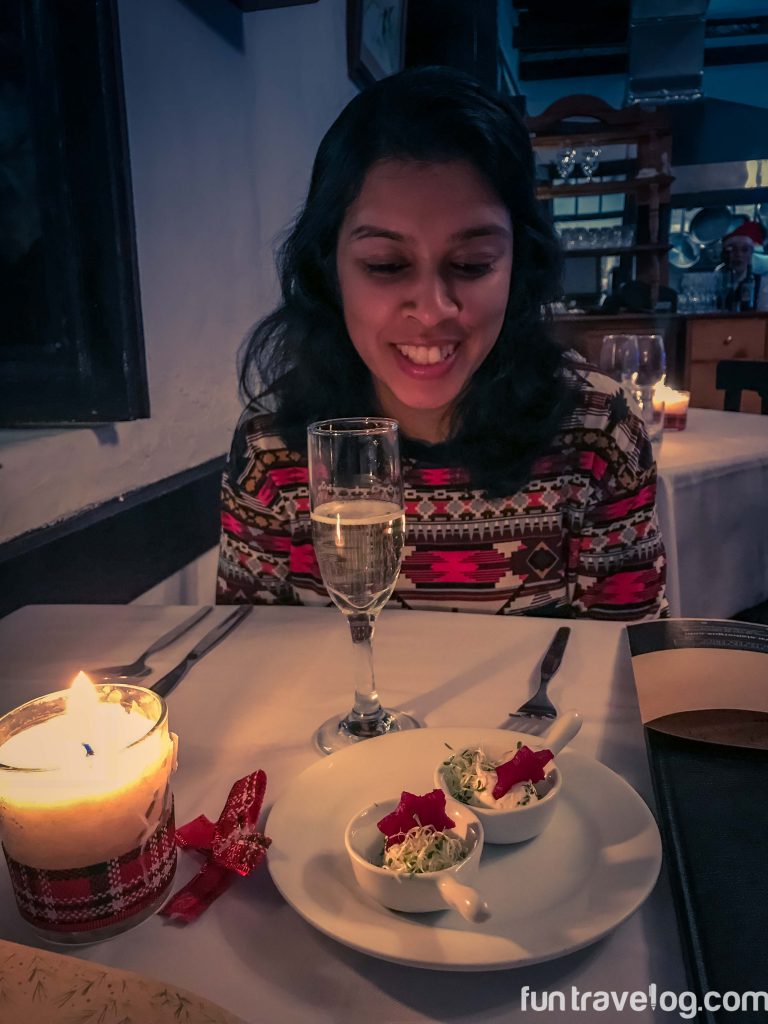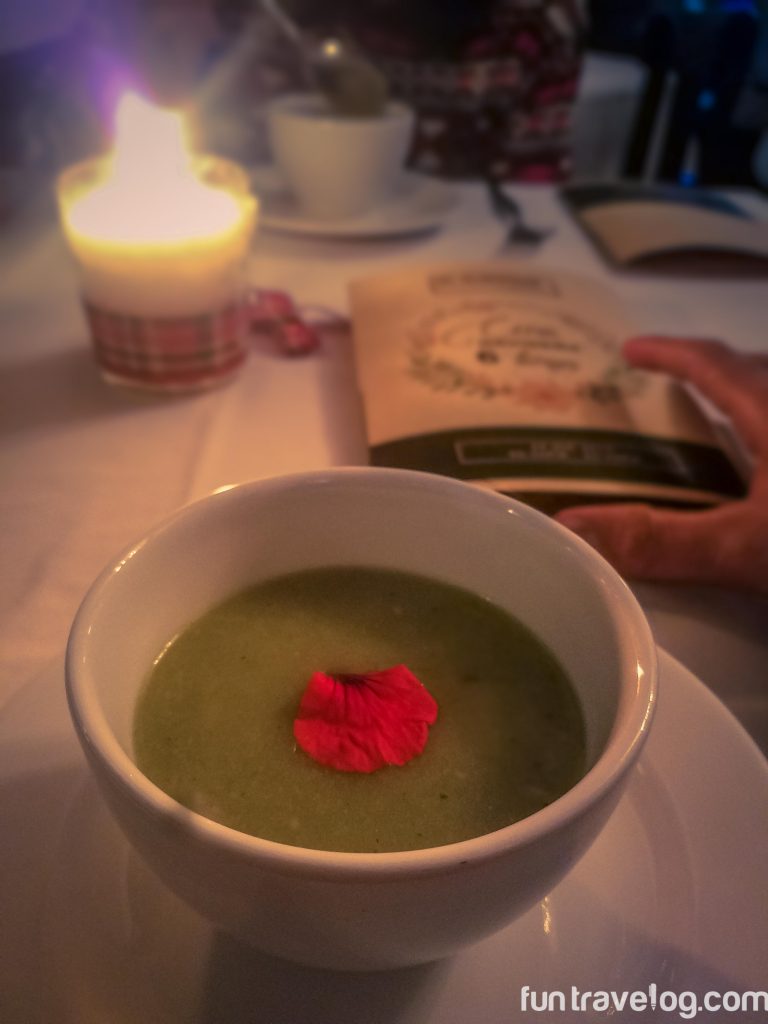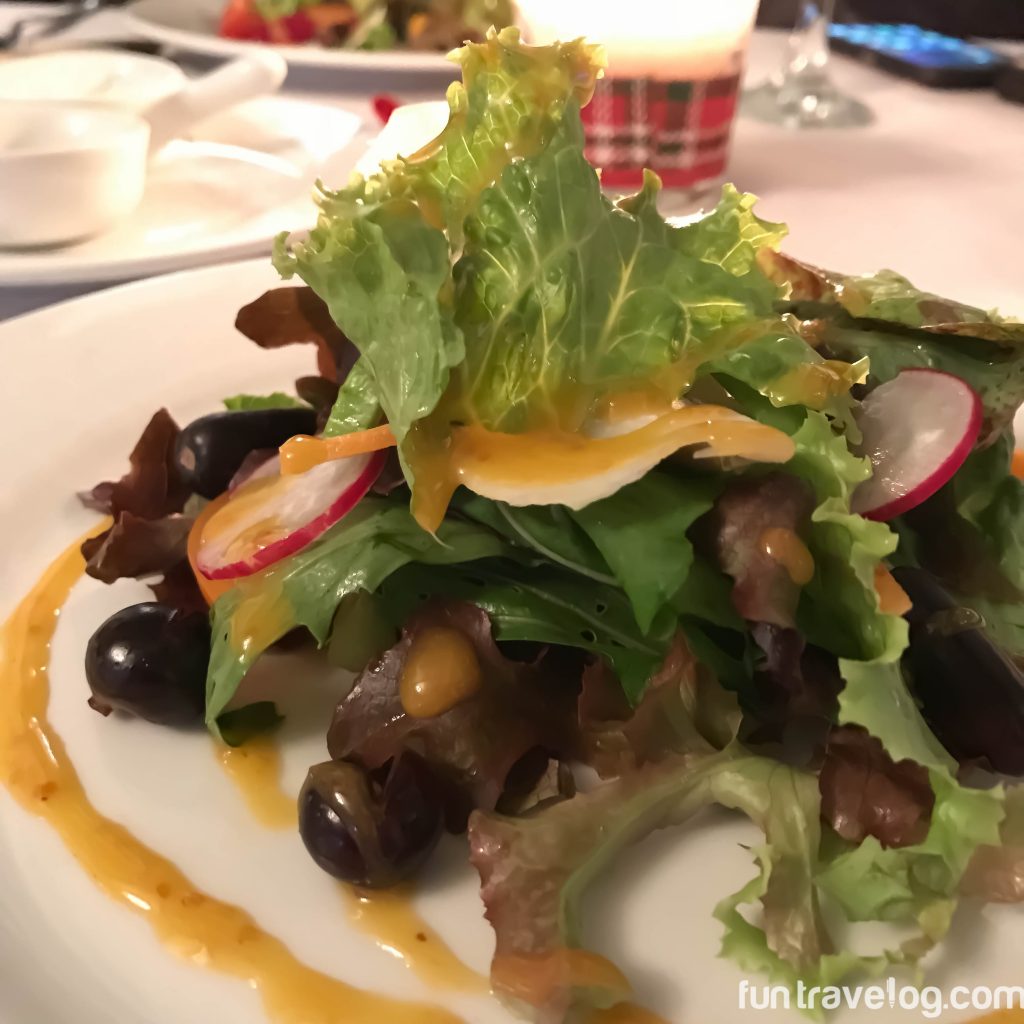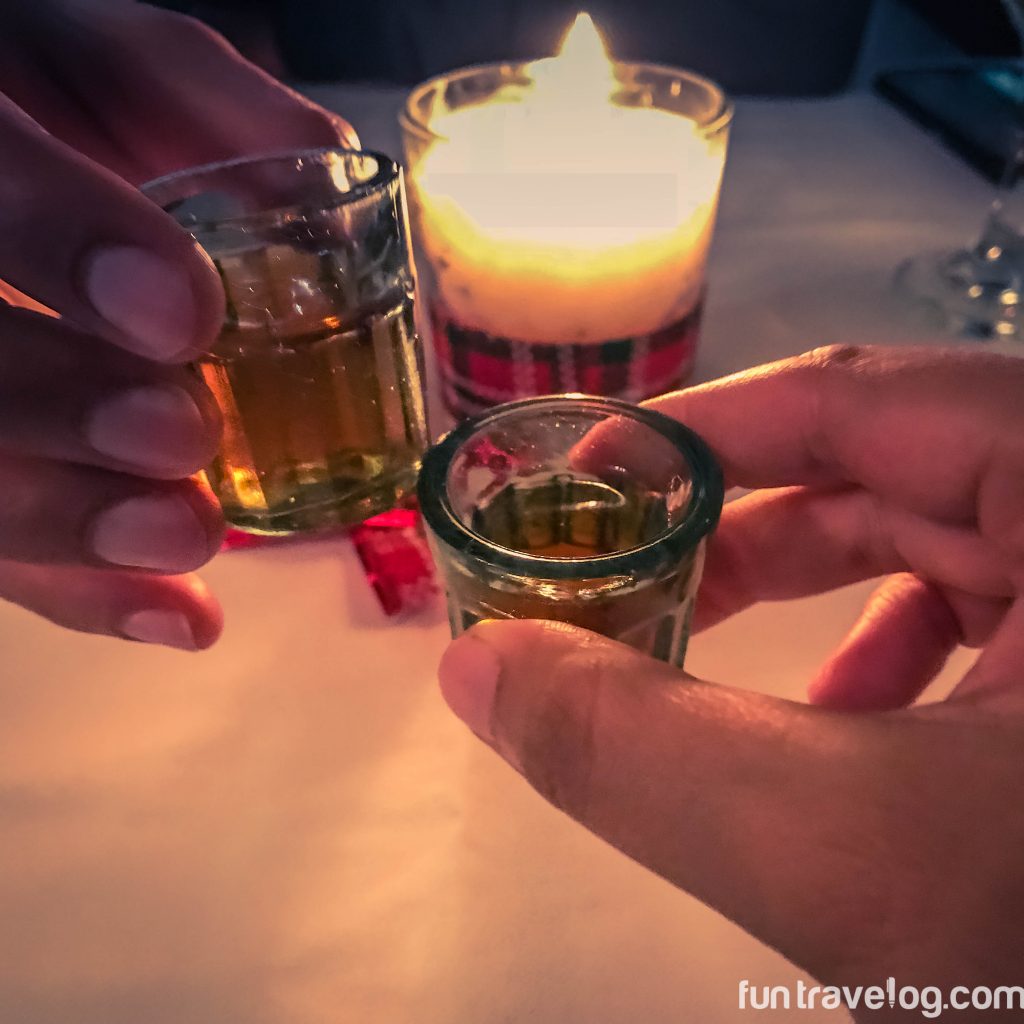 Bonus Tip: The hotel's location next to Ollantaytambo train station makes the train travel to Aguas Calientes a piece of cake. We stored extra luggage with them at no cost and picked it on the way back.
2. Lunch at Amilcar's house, in the barren town of Maras
We explored Sacred Valley for the first couple of days which included a visit to the salt mines of Maras. Many tourists visit the mines, get pictures and head out. Responsible Travel Peru organized for us to meet a retired tour guide named Amilcar. We learned that life is very difficult at Maras due to the shortage of drinking water. Again trying to keep things local, we had lunch at his home. His mother's homemade food impressed us beyond words. This was our first meal in Peru and we were introduced to ingredients and dishes like coca tea (herbal tea made of leaves / legal in South America, not so much in North America), amaranth seeds, algarobbo (a kind of a bean, used in desserts in its paste form), white corn with red chilies and of course a locally grown variety of potatoes.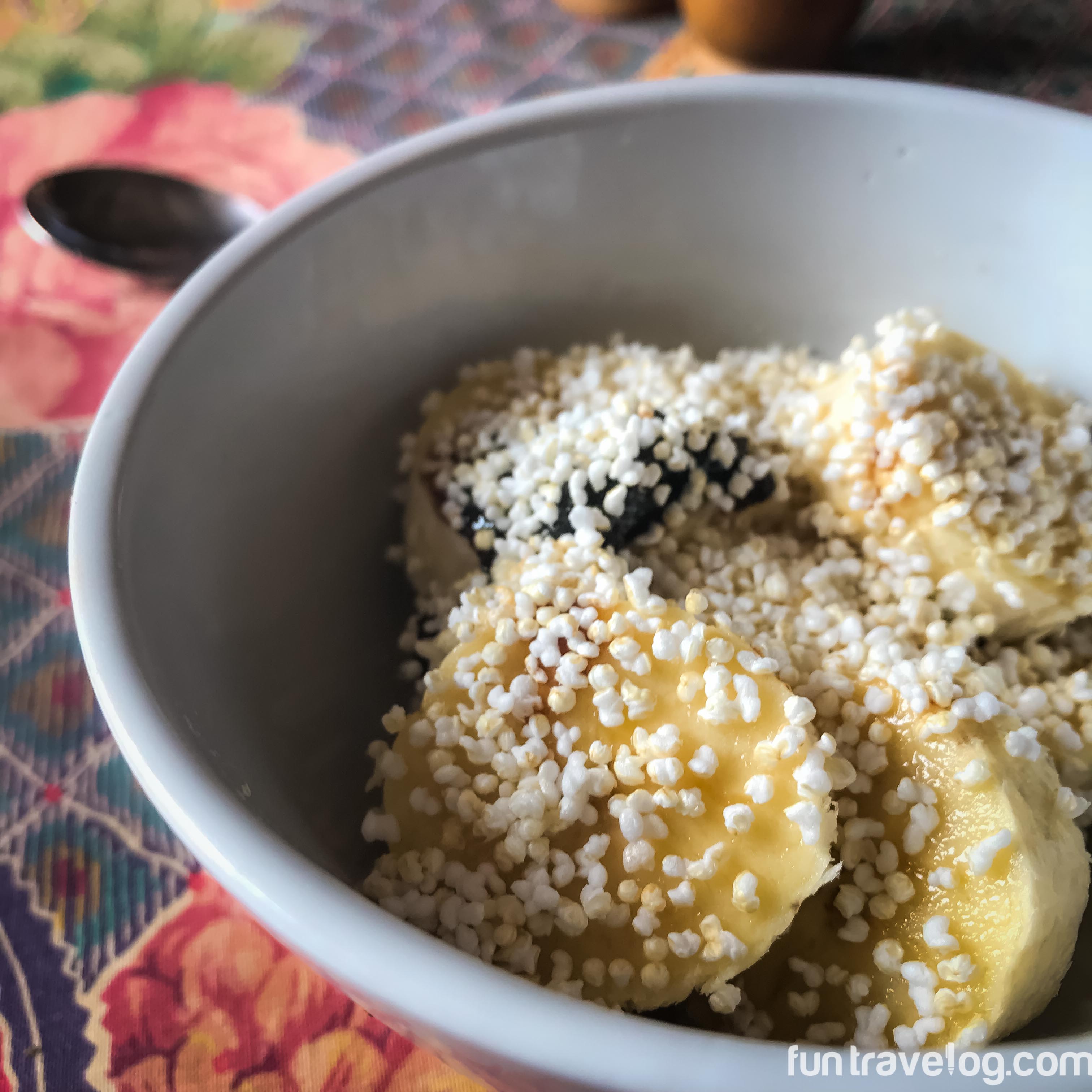 Such a meal is highly recommended plus you know your tourist dollars are going directly to help the locals. Every Peru food guide will include fine dining restaurants, but this is where the real taste of their cuisine lies. PS: more photos of this meal on our previous blog.
3. Lunch with the family of Chumpe community, near Pisac
We visited local families of the Chumpe community where we learned about their age-old traditions of textile weaving. During the visit, they welcomed us with their traditional lunch. It started with potato soup (never had this before, and Peruvian potatoes are delicious!), main entrée consisting of quinoa (Peru's favorite grain), and sauteed cauliflower. We were getting used to having coca tea served post every meal. Here, we also had a chance to taste the chulco tea, made with another kind of leaf. Chulco tea is served cold.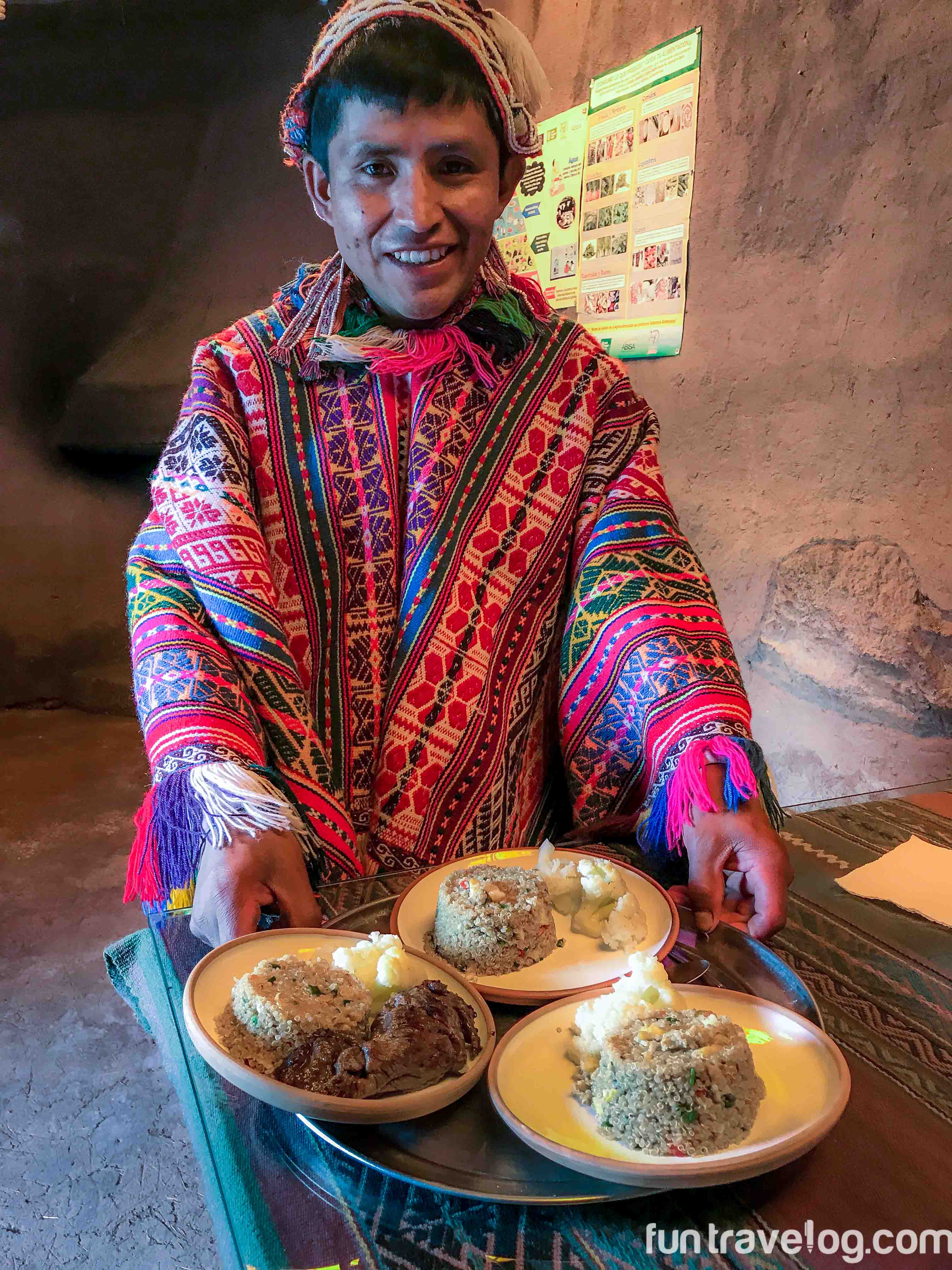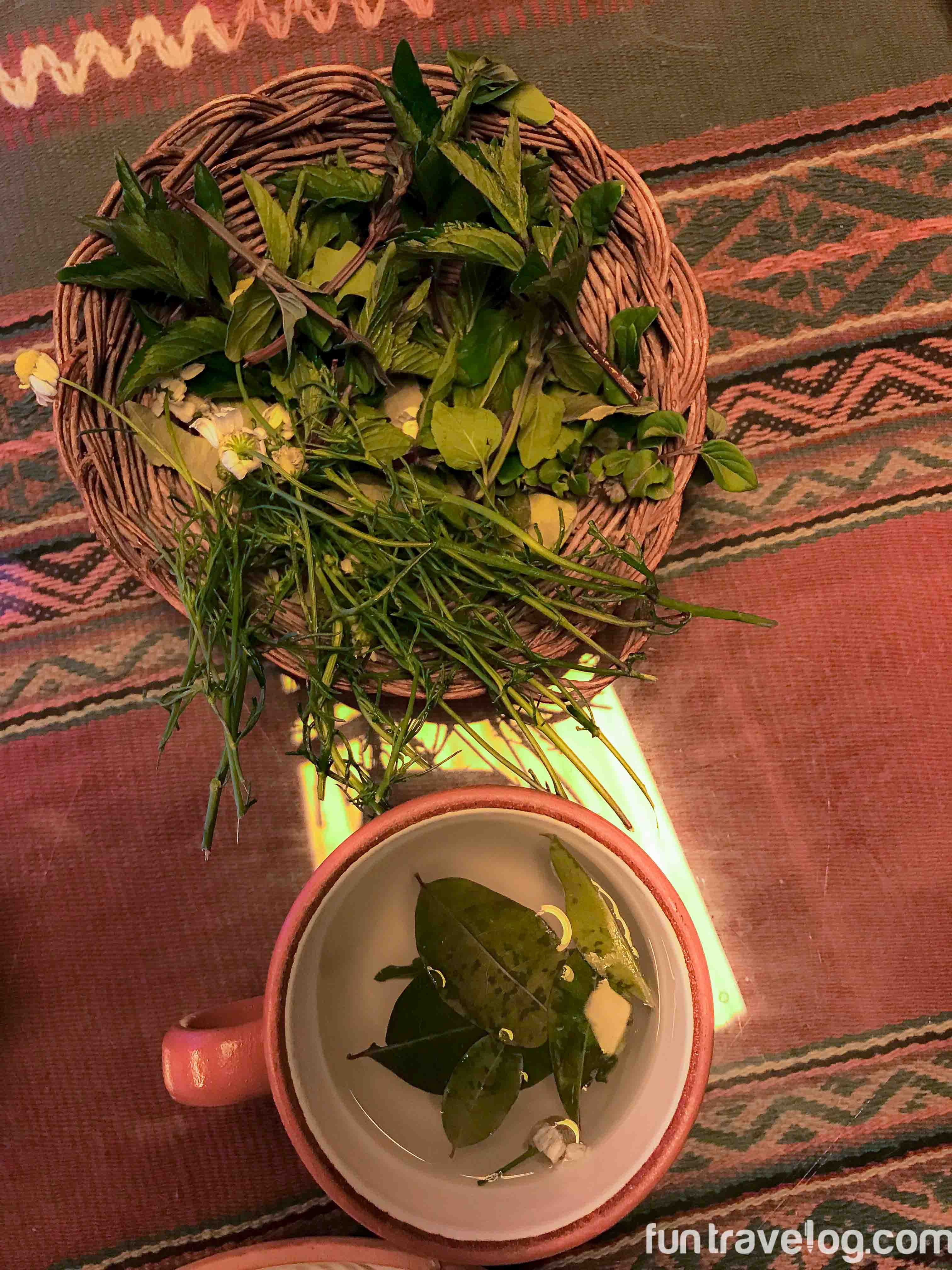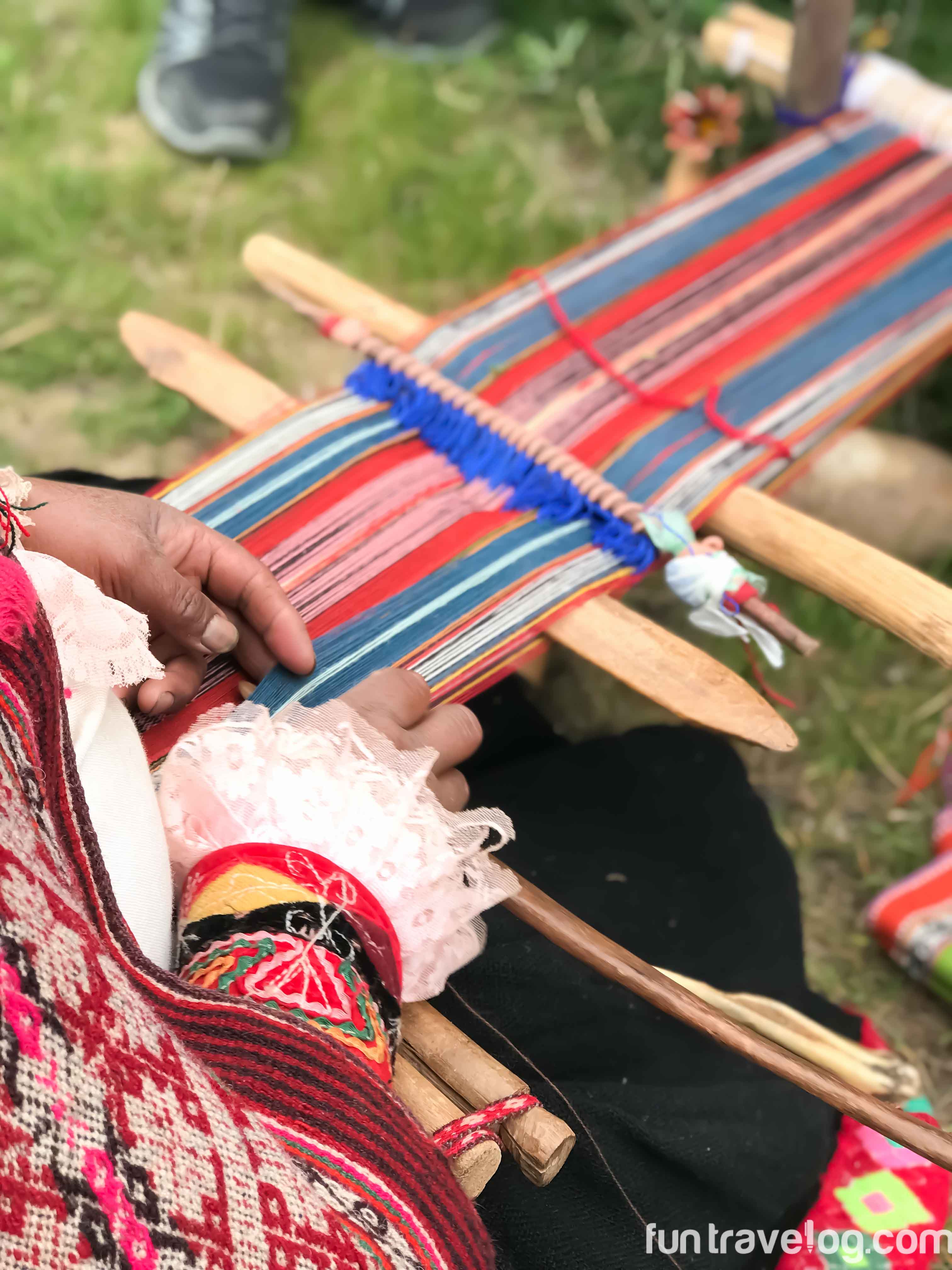 Again highly recommended plus it is deeply humbling to be welcomed by members of a small community.
4. Meals at Refugio Amazonas, Tambopata Region
Refugio Amazonas has become a popular choice to stay and explore Tambopata region of Amazon basin. While the weather and wildlife viewing requires a generous dose of luck, the three meals served here do not. The unique yet rich produce of the Amazon basin is best put to use in the kitchen here. During our four days stay, there wasn't a single meal that did not surprise us. Each morning, we tasted a new seasonal juice made with local fruits. Lunches and dinners were wholesome and included vegetables in different and might I add, used very creatively in the forms of soups, grills, and curries. Peruvian desserts were my favorite course (passionfruit cheesecake anyone?).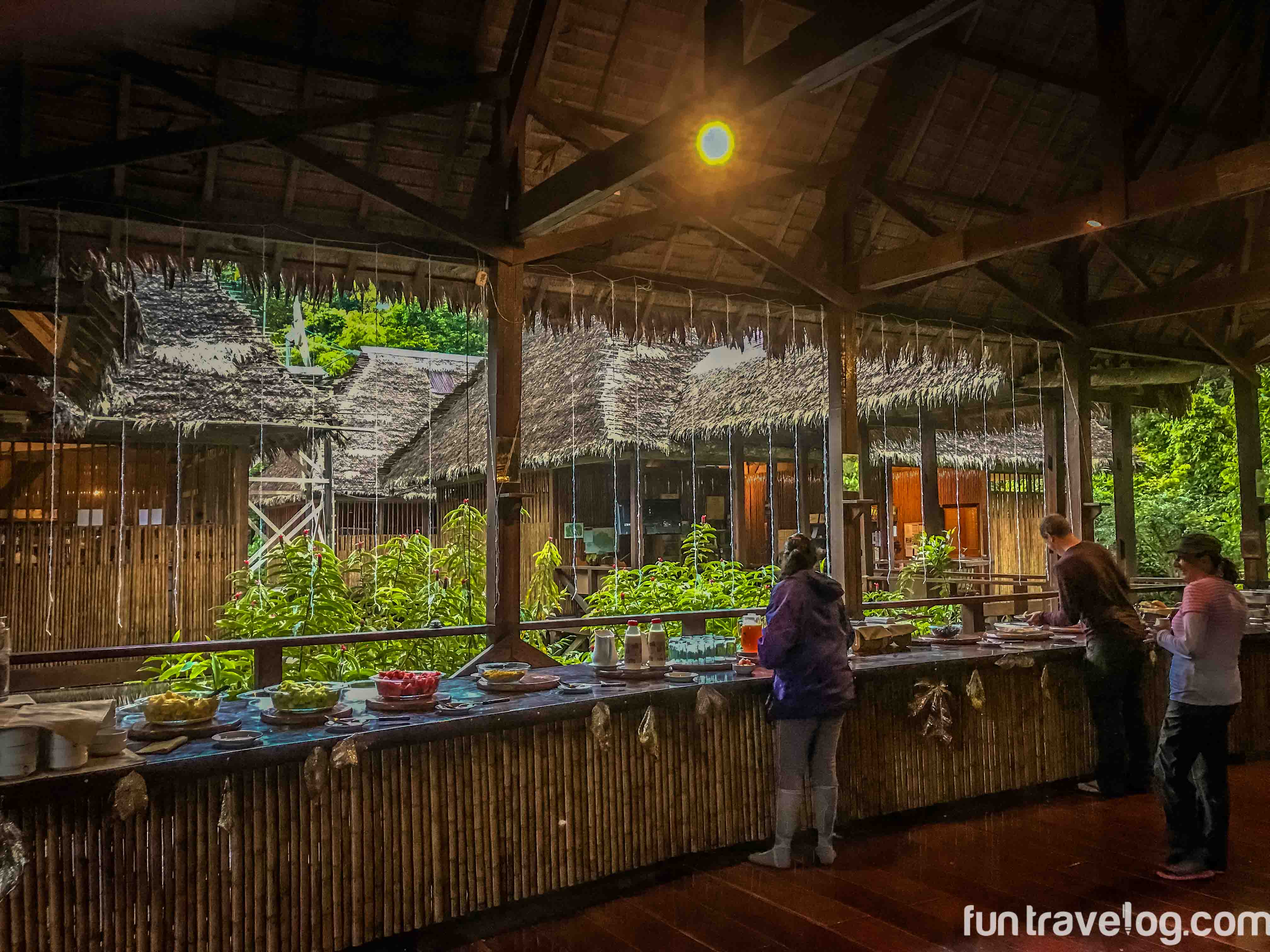 Plus being in the Amazon, how could we miss an opportunity to visit a local farm! Our guide introduced us to many known and unknown varieties of crops. Special mention goes to white cacao which is used by artisan chocolate makers worldwide.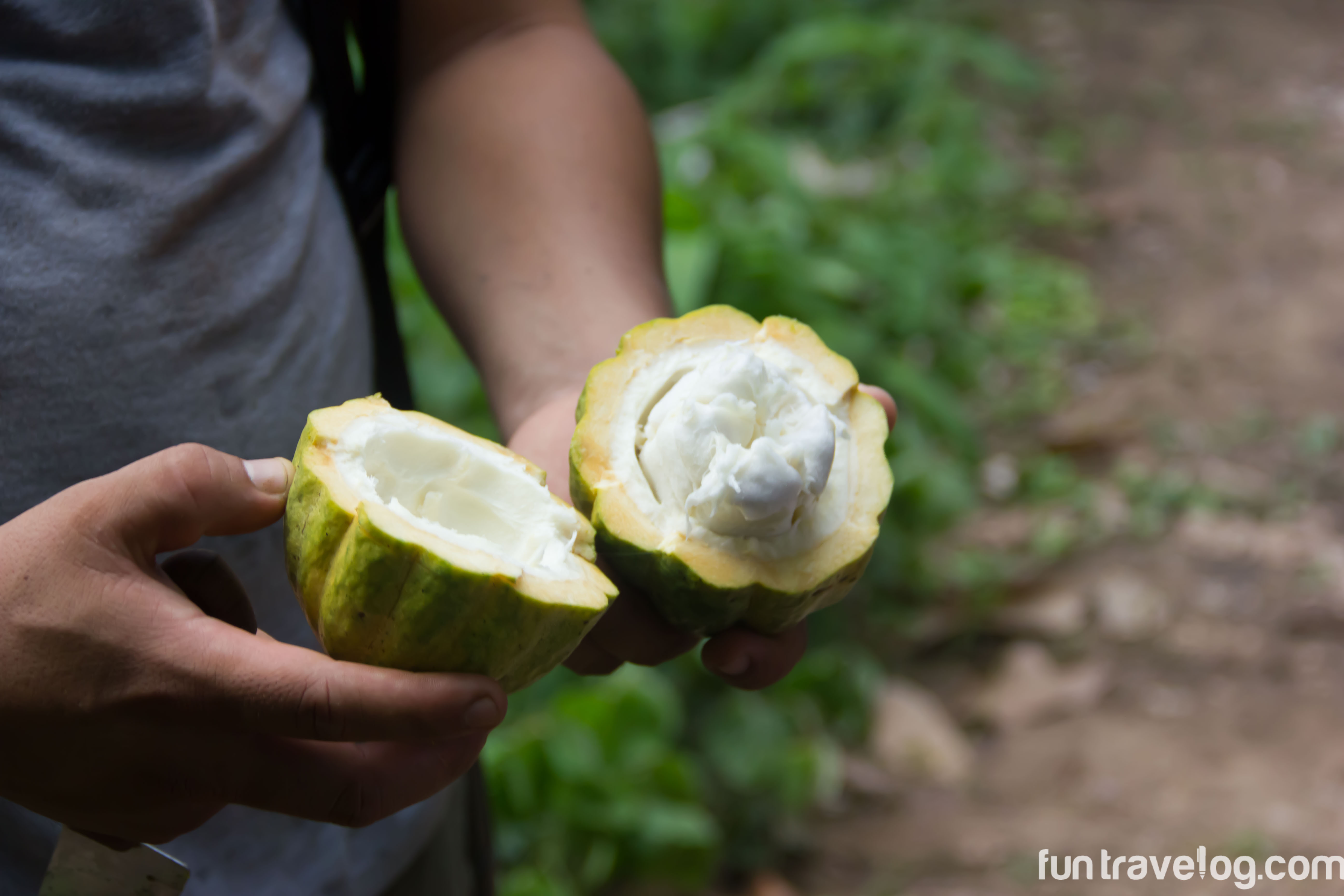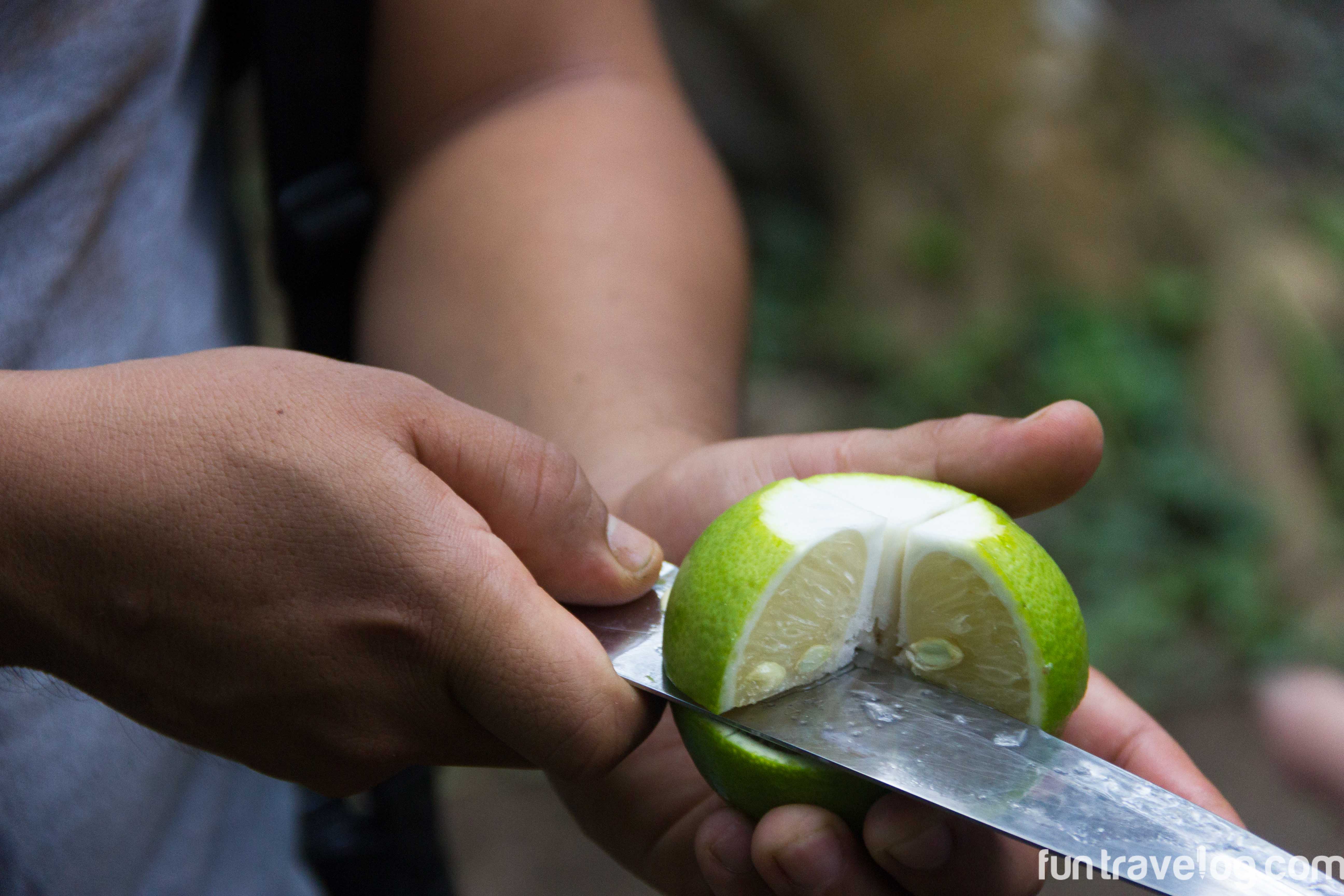 5. Dinner at IK Restaurante, Lima
End your trip with a bang in the foodie capital of South America. Our Peru vegetarian food guide would be incomplete without this recommendation. Lima has numerous fine dining options but two of which were known to us were Central (thanks to Chef's Table) and IK. We opted for the latter and let me just say that we could not have ended the year in any other way. The chef rolled out dishes ranging from Andean mushrooms with a fungal sphere to white chocolate in the disguised form of a stone. What was particularly fun was the vegetarian representations of meat dishes (roasted carrots shaped like an oyster for example).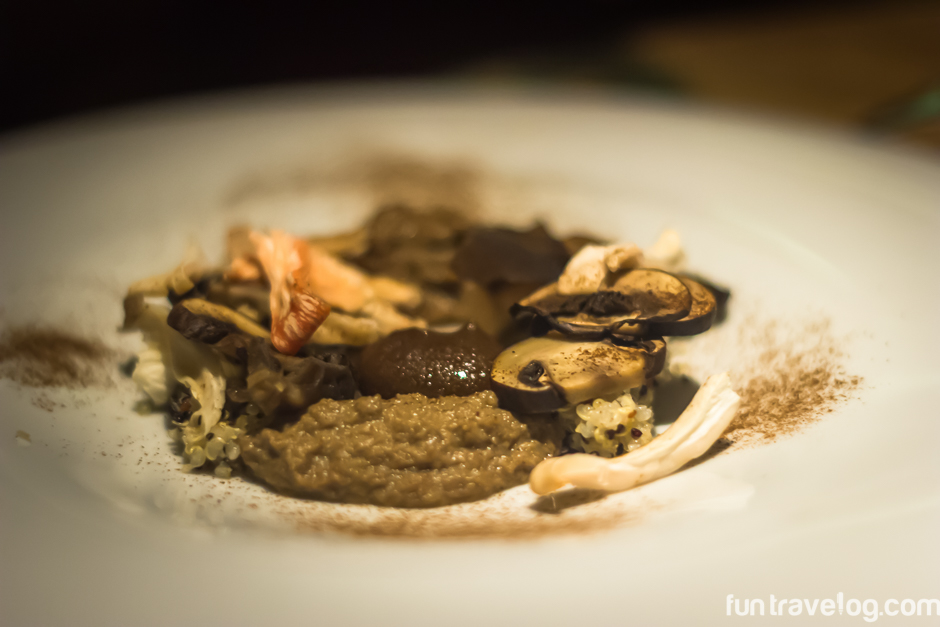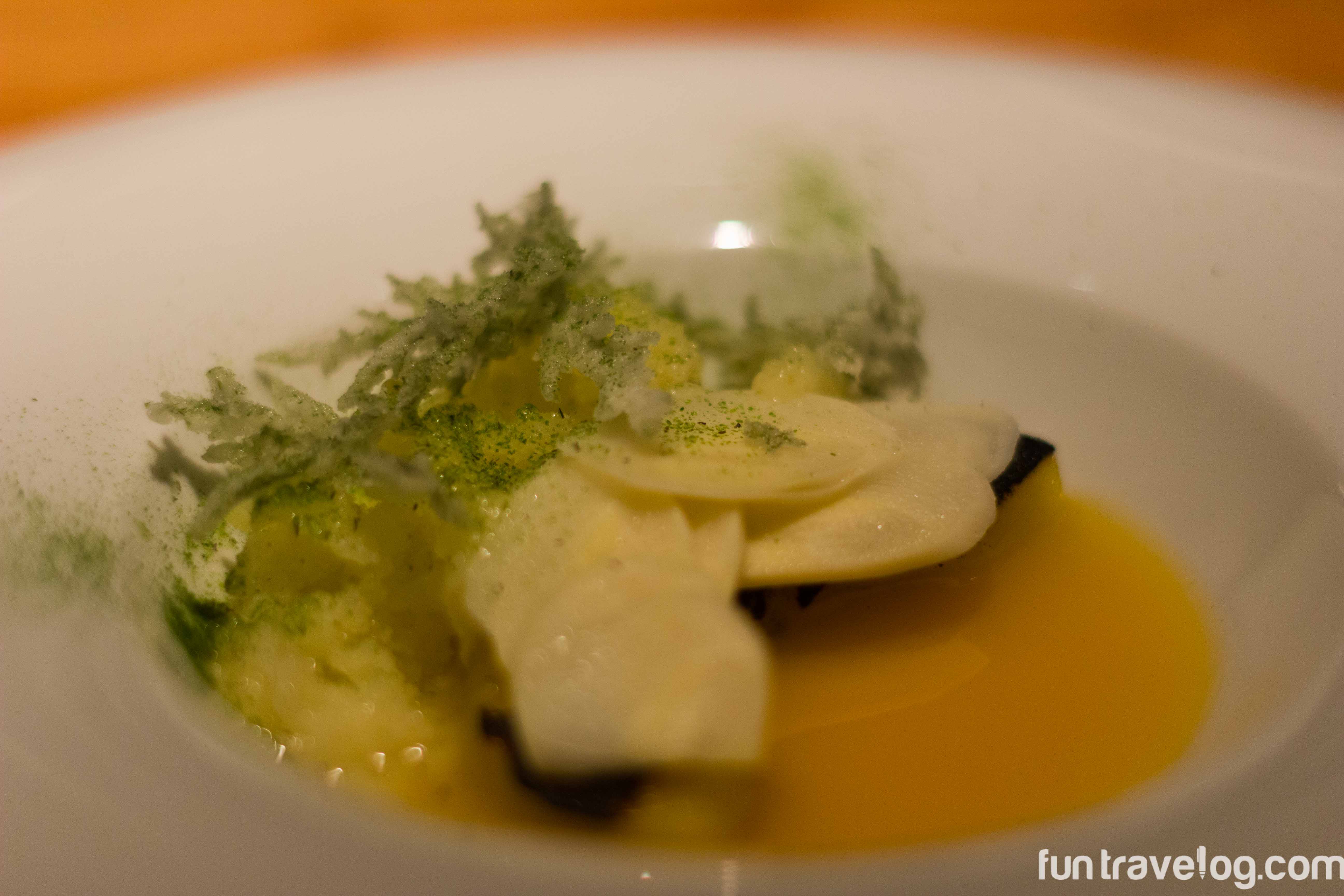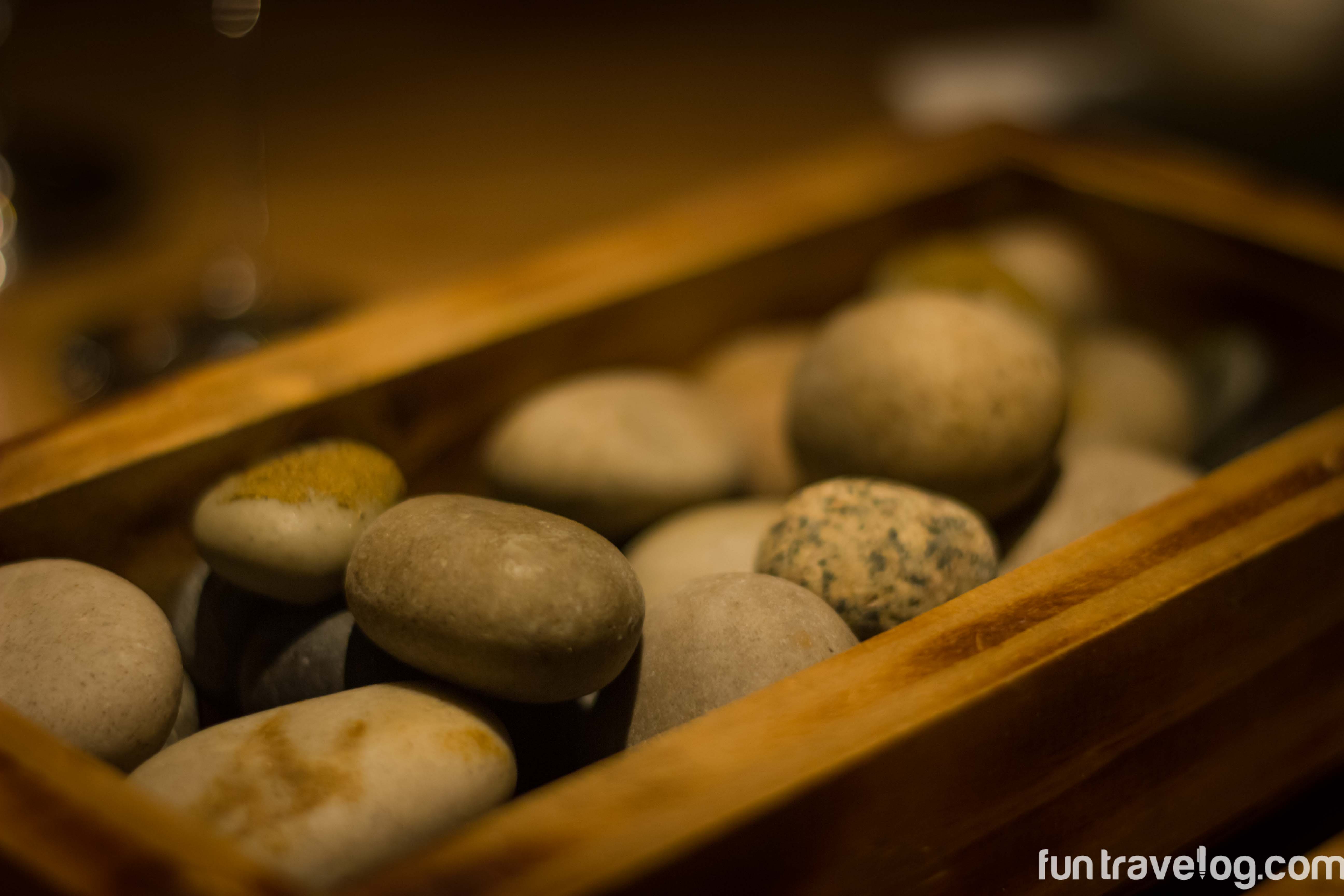 Do yourself a favor by having a meal here. #youarewelcome
Still thirsty/hungry?
Drinks: we generally avoided alcohol until the end of our Cusco leg- to avoid altitude sickness. However, when our guide in Pisac mentioned a beer named Chicha de Jora made from fermented corn found only in the valley- we had to give it a try on our second day (albeit just a small glass 😉 ). As a fun fact- it is very common for locals in the valley to have this beer every evening after a hard day of work. Besides, Cusco has its specialty- Chicha Morada– a drink made from purple corn, which we savored on our last evening in the city. Bonus tip: when getting this drink, grab a seat on the balcony of the bar/restaurant overlooking Plaza de Armas.
During our time in Cusco, we had a meal at Prasada. A hole in the wall:). Also, don't hesitate to try the fried yucca sold on the streets.
In our first blog on Peru, we had recommended staying at least a night in Aguas Calientes when visiting Machu Picchu. Our choice was Rupa Wasi Lodge and we dined at the adjoining Tree House restaurant. As a rule of thumb, everything is notably expensive in this town compared to Cusco. The meal at Tree House was really good and be sure to opt for their killer fresh juices, irrespective of the time of the day.
If you've made it all the way, thank you! I really hope this has fueled your desire (and appetite) to visit Peru. I realize we have barely scratched the surface with so much more to see and eat. Which is why if you have been there, do share in the comments if you have anything to add or recommend, especially for vegetarians.
PS: We have an entire section on vegetarian travels. Click here to pin one of our posts on Peru: