It was an ideal American summer day with long daylight hours and an unhurried sunset. We had just toured the fascinating Lower Antelope Canyon during the day and were busy wiping off last bits of the pesto-cheese-veggie crepes at The Canyon Crepes in Page, Arizona (AZ).
Time was moving at its pace and we were too engrossed to notice until it was 3:00 PM. We needed to drive north towards Bryce Canyon National Park to be in time to catch the much heard of sunset views. As a matter of fact and complexities about time zones in the US, Arizona is one hour behind Utah despite being on the east of Utah. This meant we would lose an hour when we drive to Utah from Arizona. And so we rode ahead to meet the hoodoos of Bryce.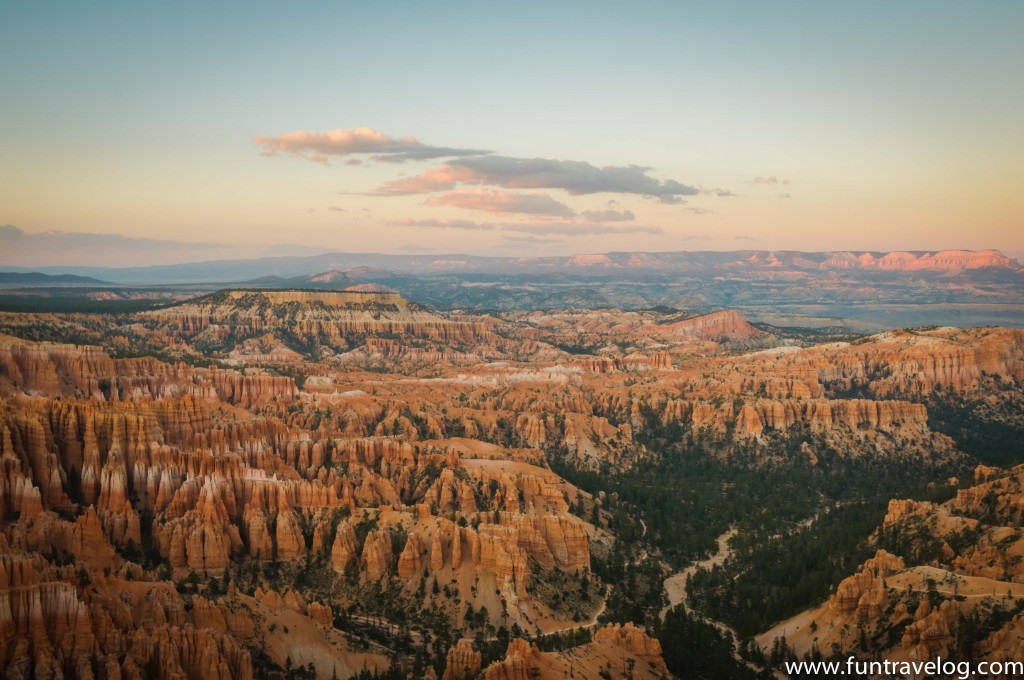 A hoodoo is a tall, skinny spire of rock that protrudes from the bottom of an arid basin or badland. Found in abundance at Bryce Canyon NP, these parallel fractures have been a result of constant weathering and erosion. A little amusing fact- despite the name, it is not a canyon unlike the famous Zion National Park and the Grand Canyon National Park carved by the Virgin River and the Colorado River respectively.
Excerpts from The Hoodoo newspaper that we got from the Bryce lodge reception:
Visitors often ask, "How long will a hoodoo remain standing? When will Thor's Hammer topple over?" The answer is always a rather vague, "someday".
The drive again is spectacular with the color of rocks changing from fiery red to bright saffron.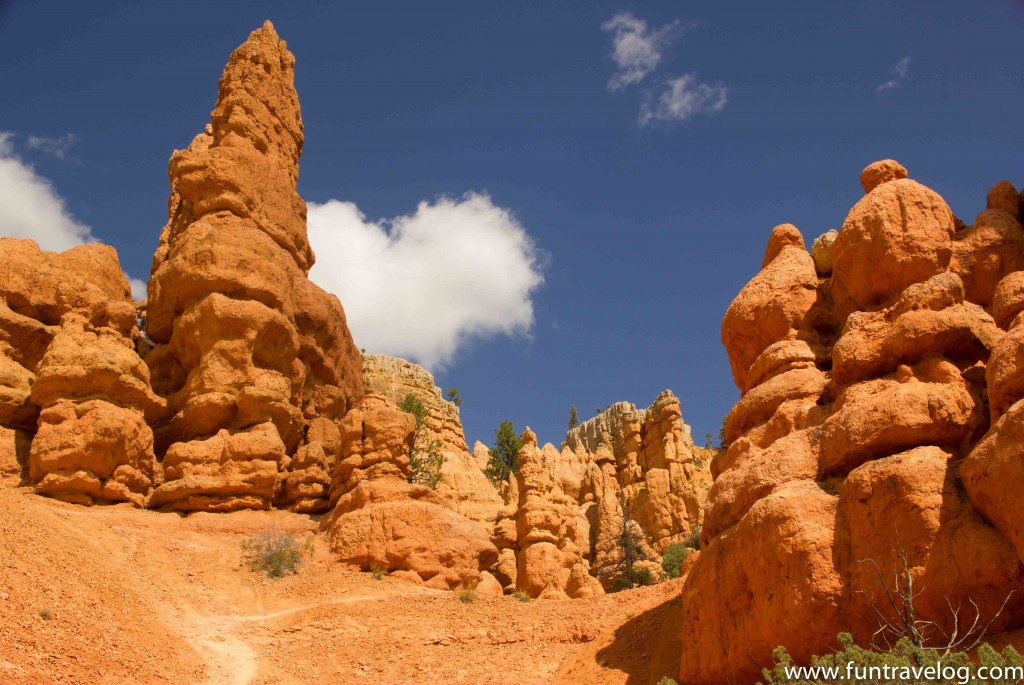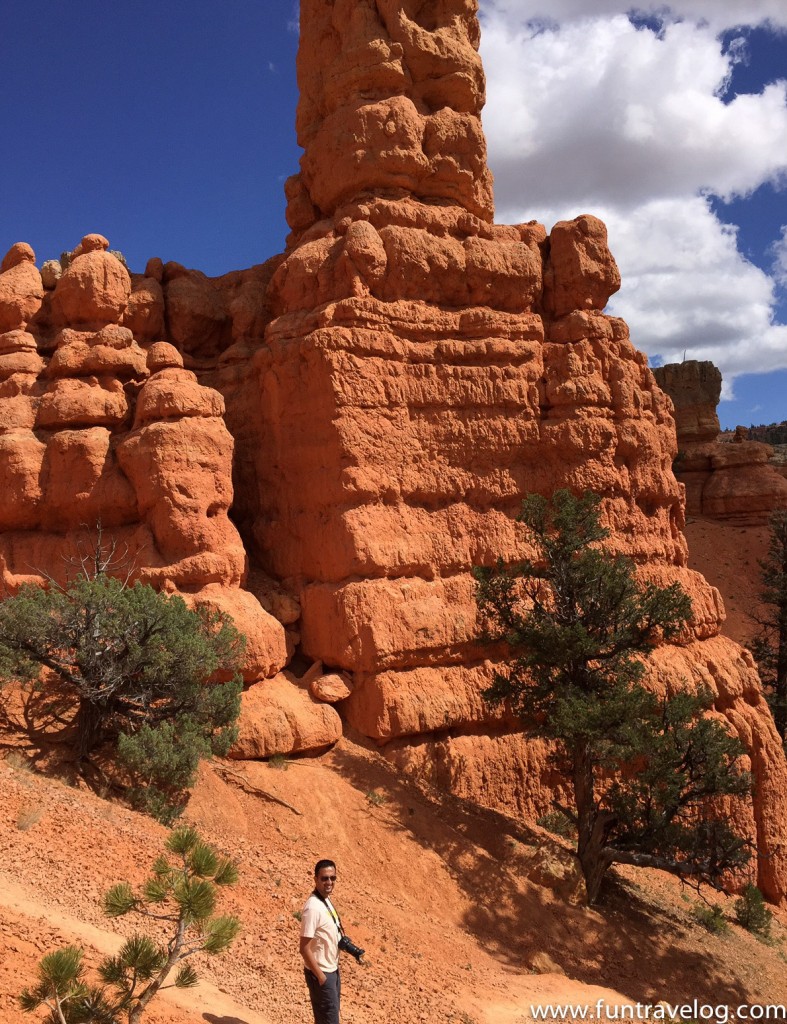 This natural arch welcomes you as you drive into the park.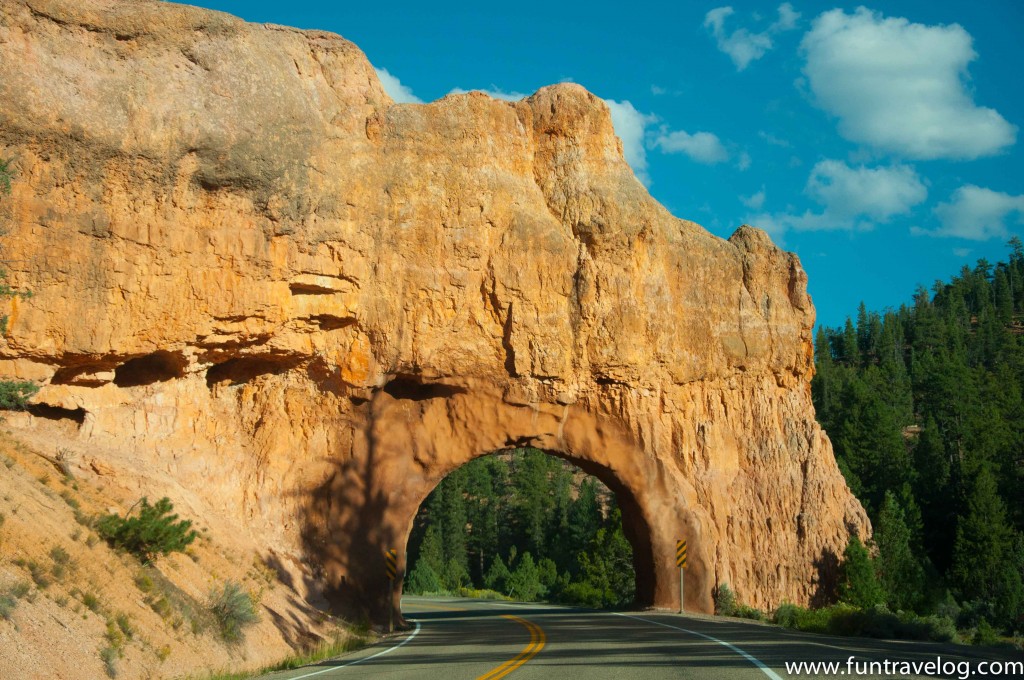 We checked into our lodge and drove the suggested route to the Inspiration Point, hiked further up to the Upper Inspiration Point and hung around till the sun finally receded. Our DSLRs were quite busy capturing the sky that turned from orange to pink to black and its corresponding color effects on the hoodoos.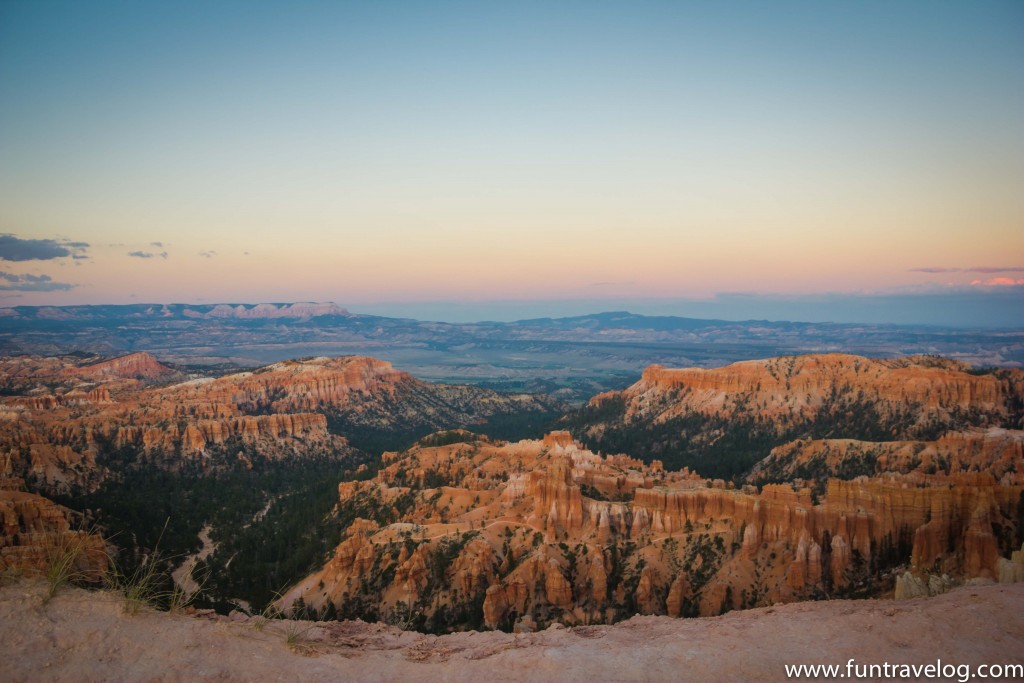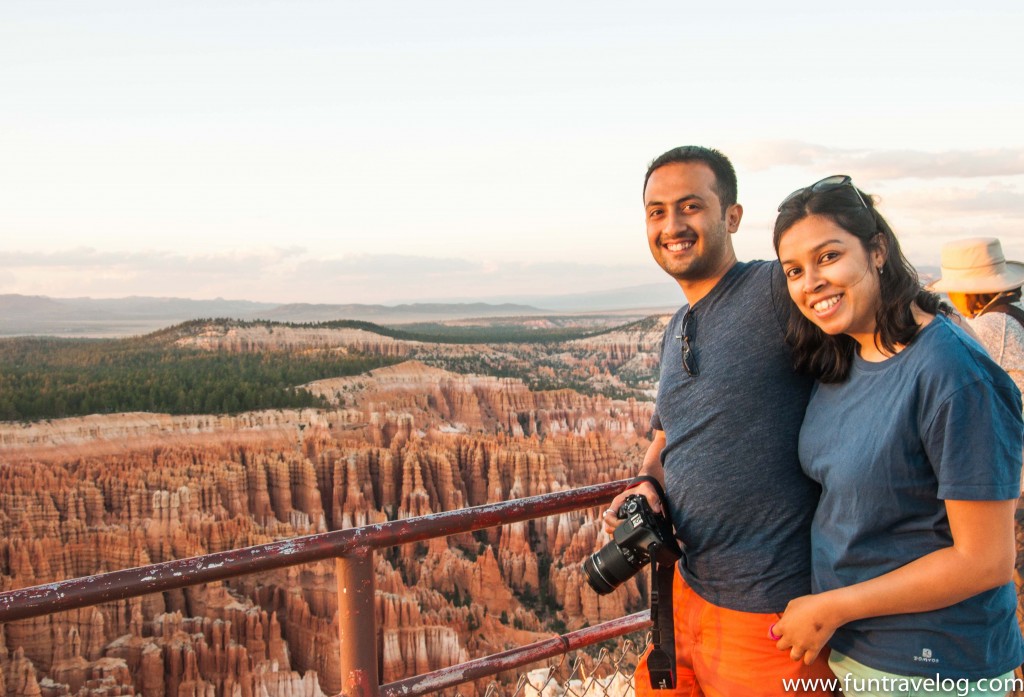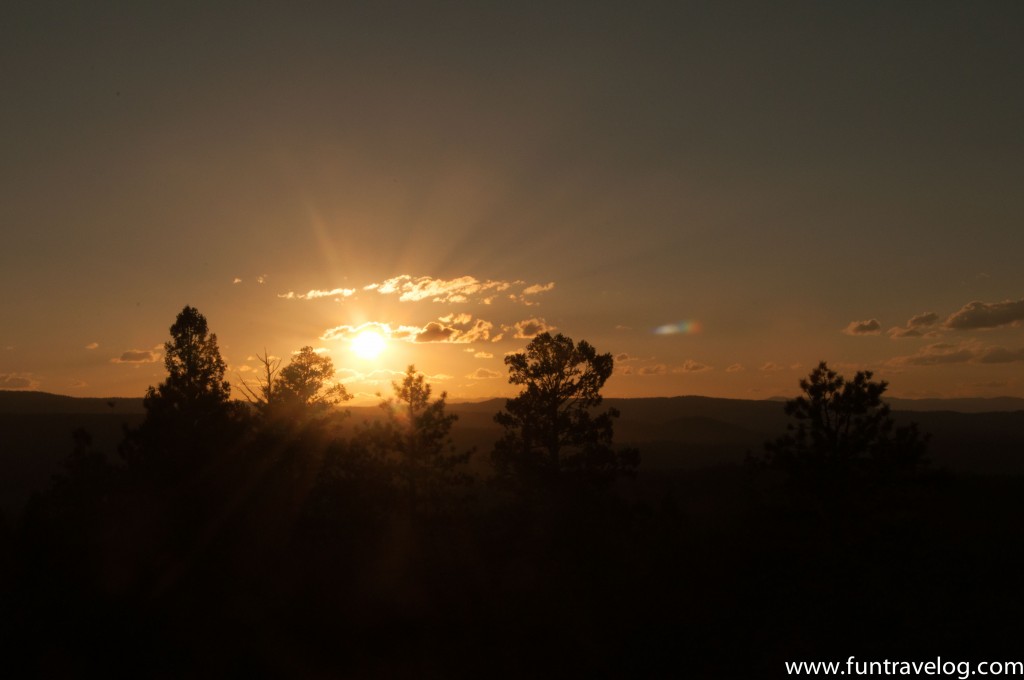 Staying inside the park at Bryce Canyon Lodge is a game changer. The rooms have a chic, rustic feel and you can head to the dining room for a hearty breakfast after the morning hike to Bryce Point.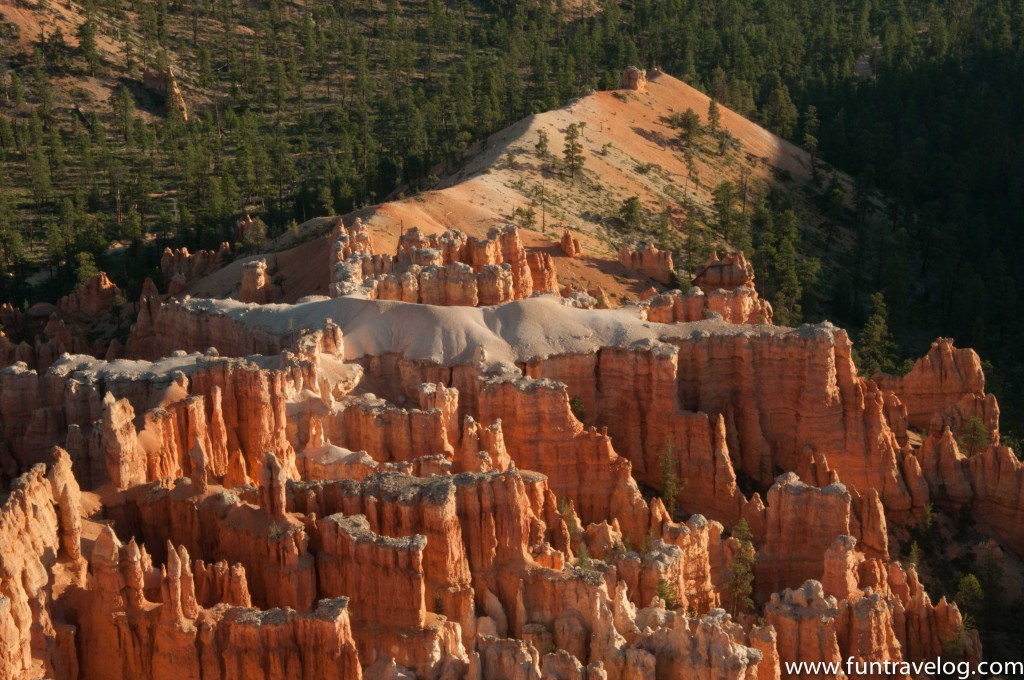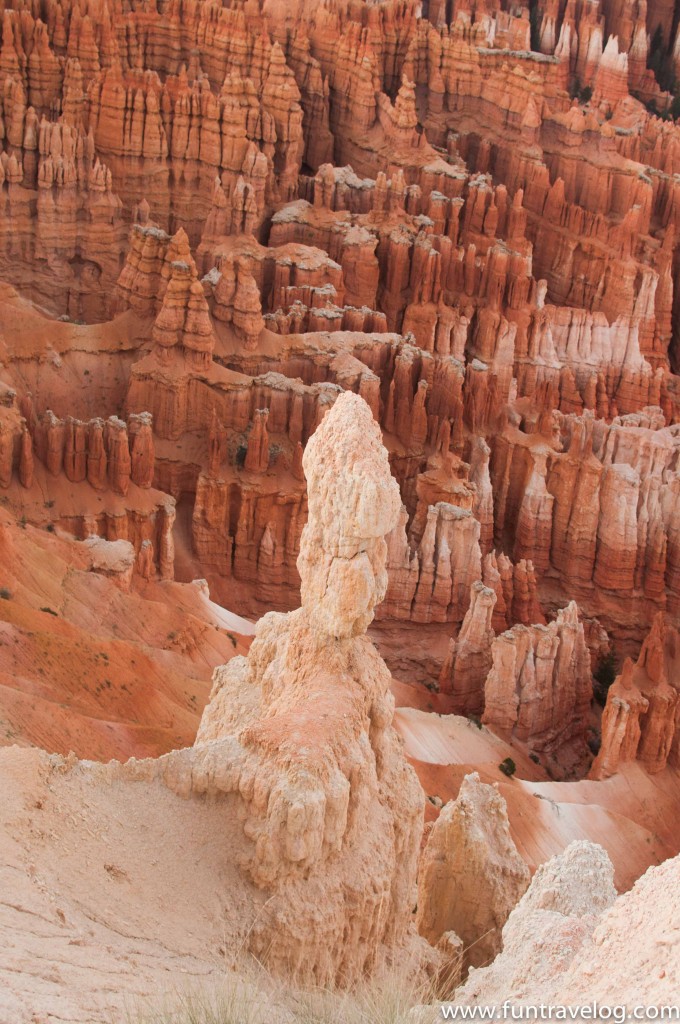 Go and spot your favourite hoodoo!
Save