As I begin to write this blog, my mind makes its way back to Iceland. You may read this one in the first of our blog-series that Iceland does deserve much more time than a stopover. One definitely needs to spend a week or two to completely savour the beauty (and of course all the ice and waterfalls) it offers.
To make it simpler for those looking to plan, I've gone the StoryMaps way to give a visual idea of how I recommend you cruise along the island. At the end, I have shared extra cents in case you have few more days to spare (lucky you!). Here you go, click away:
That being said, here are few more ideas in case you have extra days in hand and are wondering what to do:
Add a snorkel or if you're a certified diver, a dive tour at Silfra. It becomes quite difficult when you're on the road to opt for this, as it is almost a half-day activity. Your best bet is to head for a session from Reykjavik. It is somewhat steep on the budget, but surely a lifetime experience. Don't be surprised if we head back to Iceland just for this!
If you have couple of more days, I highly recommend driving and staying at Westfjords before heading back to Reykjavik. The landscape is so surreal that you would be in awe throughout.
Fancy puffin watching from close quarters? You can take a short flight to Grímsey village. We would have done this if we had a day to spare.
If you can swing a little, Iceland is one place where you can go inside a dormant crater to see the center of earth up and close. This is indeed an experience that none can match.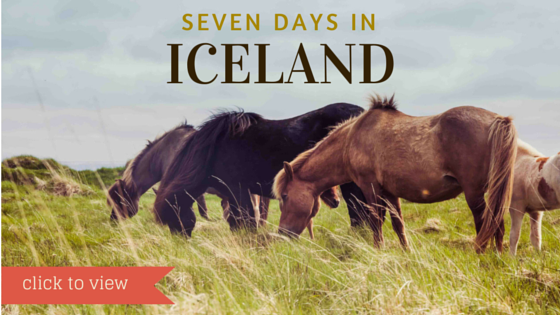 By now I hope I have convinced you already to start hunting for flight deals to Reykjavik. 🙂
Drop us a comment if you would like to share any place/spot I might have missed. It would be helpful for us too when we plan our next trip to this amazing country someday!
Save