Provence- this very word brings a wide smile to my face as if it is a substitute for happiness. And why not- it has beautiful panoramas, delicious cuisine and super-friendly locals. I understand there are various other regions having similar attractions, but there's something special about Provence (or maybe I am biased!). This southeastern region of France has been home to famous artists (Vincent Van Gogh, Paul Cézanne to name a few) who produced classical works of art just by being inspired by the landscapes.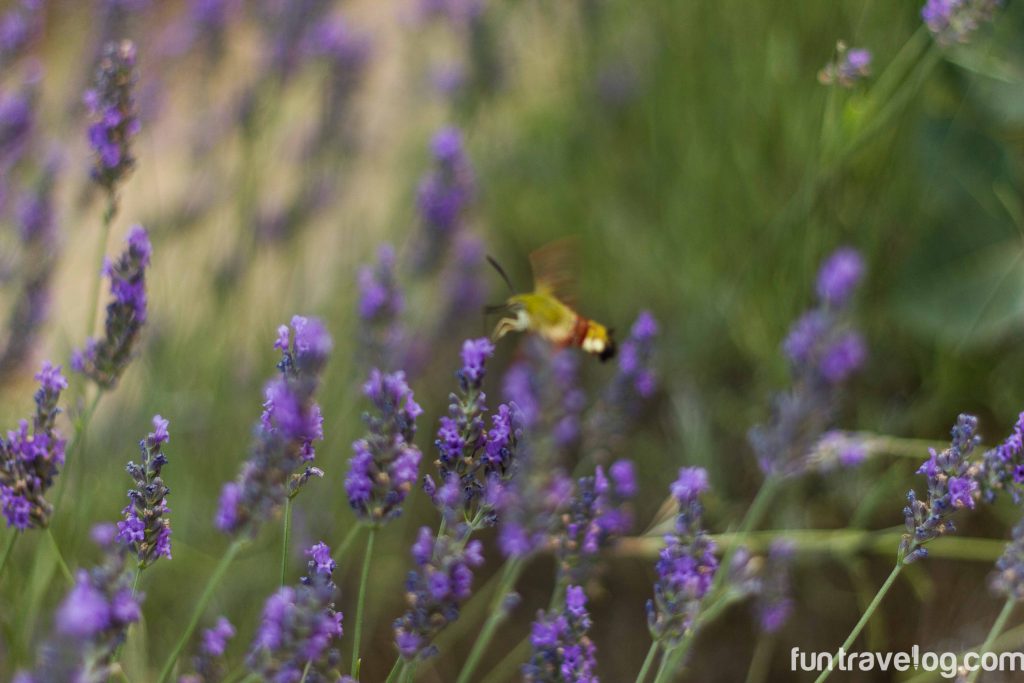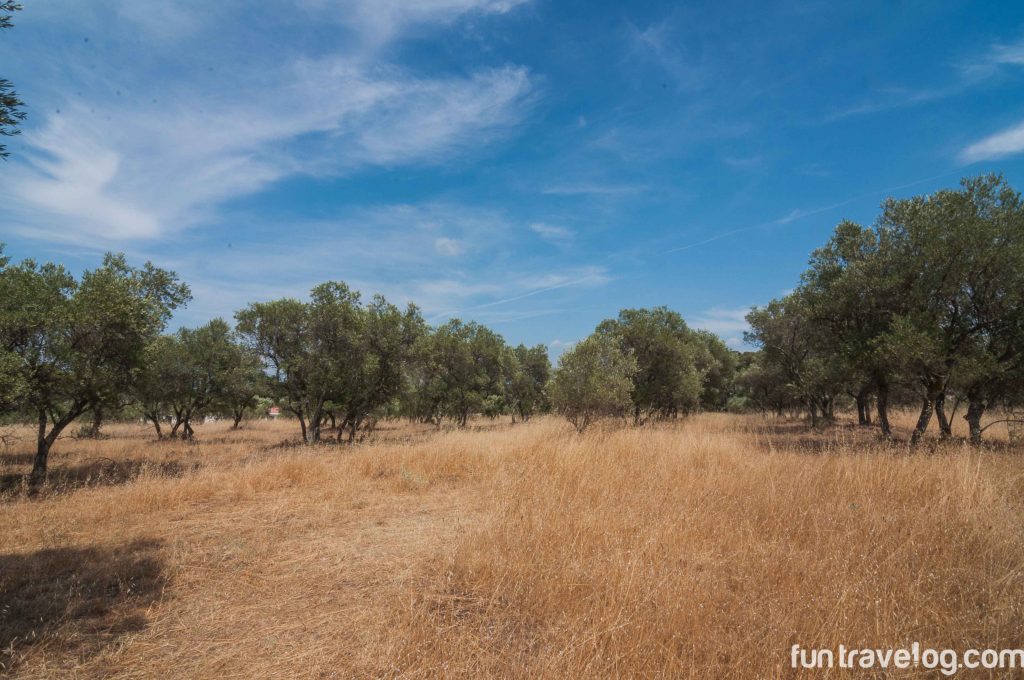 I am not going to dwell on this region's history as Wikipedia can do a better job here but rather share why Provence is a #bucketlist destination during its lavender season (move over Paris and French Riviera!). To help you kick-start planning, we've also shared another blog on a first timer's guide to Provence based on our experience this July. Just as no other place offers better adventure activities than Queenstown; Provence is the place to go to see lavender fields in full bloom.
It's a known fact that the best time to visit Provence is between late June- July and many travelers plan their trips a year in advance. Likewise, this trip was a dream come true for us and we spent months researching on how best to explore lavender fields and photograph these landscapes. Luckily if you are on the same page, you have all our tips and research right here 🙂
Out of five days in Provence, we devoted the first three days to exploring lavender fields. I think that was a good enough timeframe after which the excitement fades away slightly once the fields appear all around. For this reason, we chose to base ourselves near the village of Gordes.
Trip #1: Sénanque Abbey
Our lavender fields pilgrimage started where everyone attempts to get their million dollar photograph. This abbey is still occupied by a community of Cistercian monks and open to the public. Though there are guided tours during regular business hours, getting in before 9 AM or after 5 PM would be your best bet to have the whole lavender fields to yourselves. There are fields adjacent to the car park but the top shot can be taken from the field right in front of the abbey.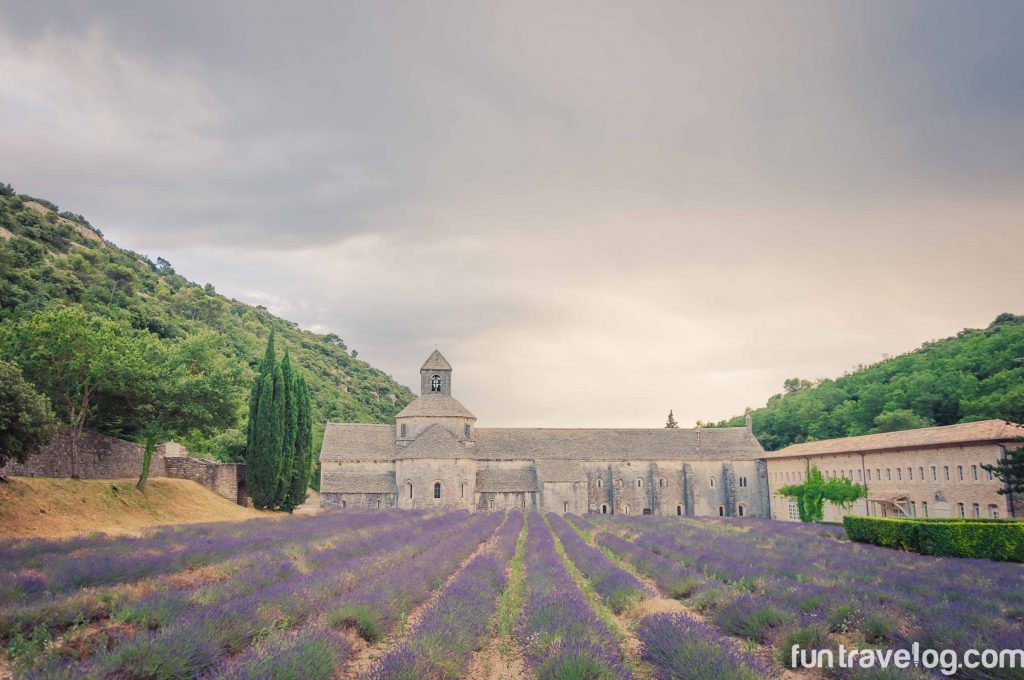 Tip: make use of the crowd-free time to additionally visit the town viewpoint of Gordes. You'll see views like this: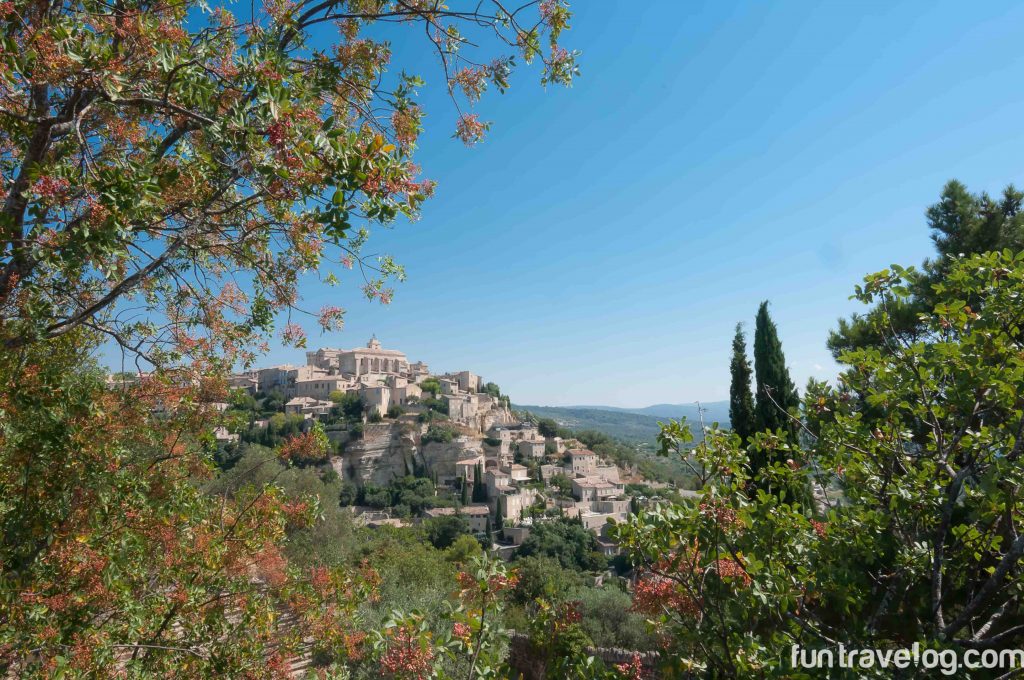 Trip #2: Valensole plateau- Luberon region
The Plateau de Valensole has several lavender fields clustered in a fairly small area. The good and sad part is: that this area is often overlooked by tourists. On the second day, we took this 33-km loop drive.

We started from the beautiful village of Roussillon since it had a farmers market scheduled for that week in the morning. Packed with the fresh produce for a picnic in the fields, we followed the map and found ourselves stopping way more than planned 😀 . Wherever you're starting from, the key is to get onto Route 56 that gets you to Puimoisson.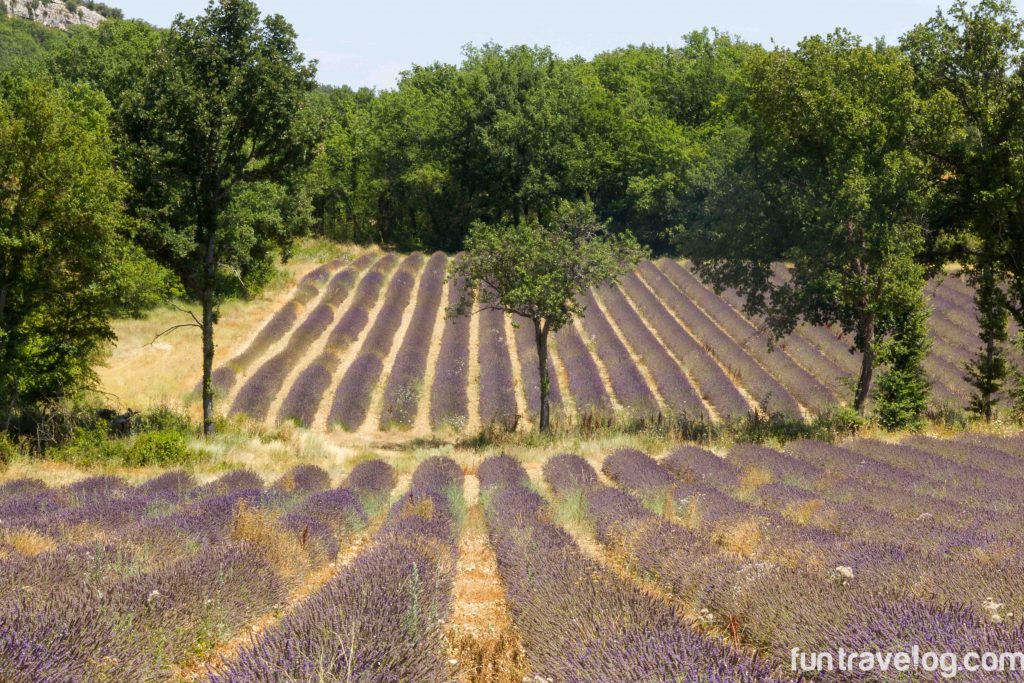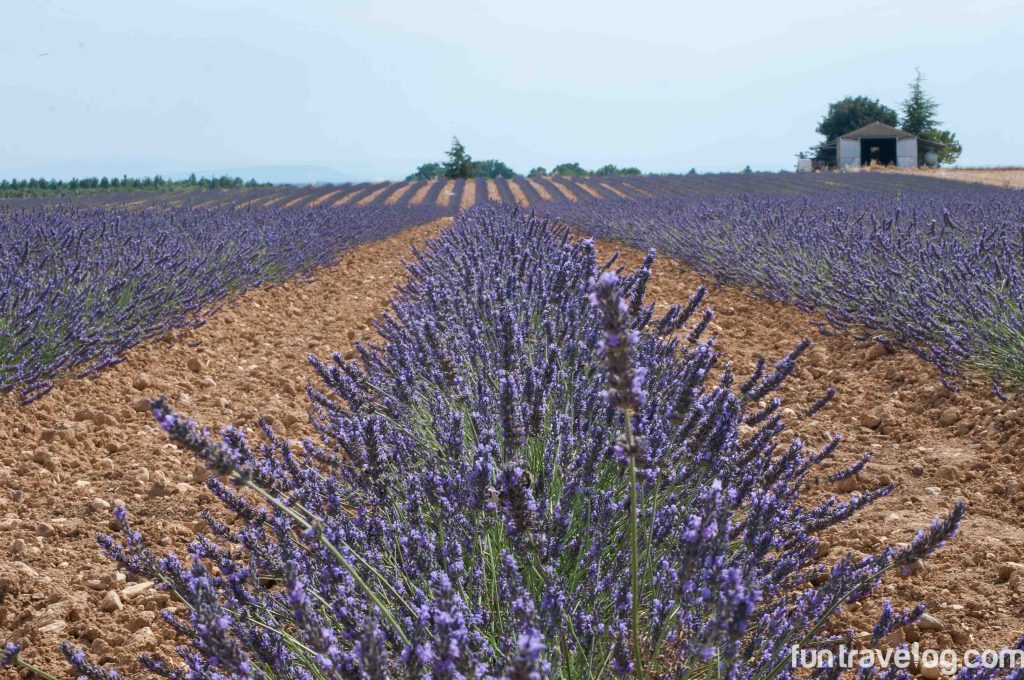 Complete the circle and spend enough time at these beautiful fields. Save the top shot for the end- by arriving at the vast fields of Champs de lavande. We waited for the sunset, skipping our planned dinner at Bonnieux, and here are the rewards 🙂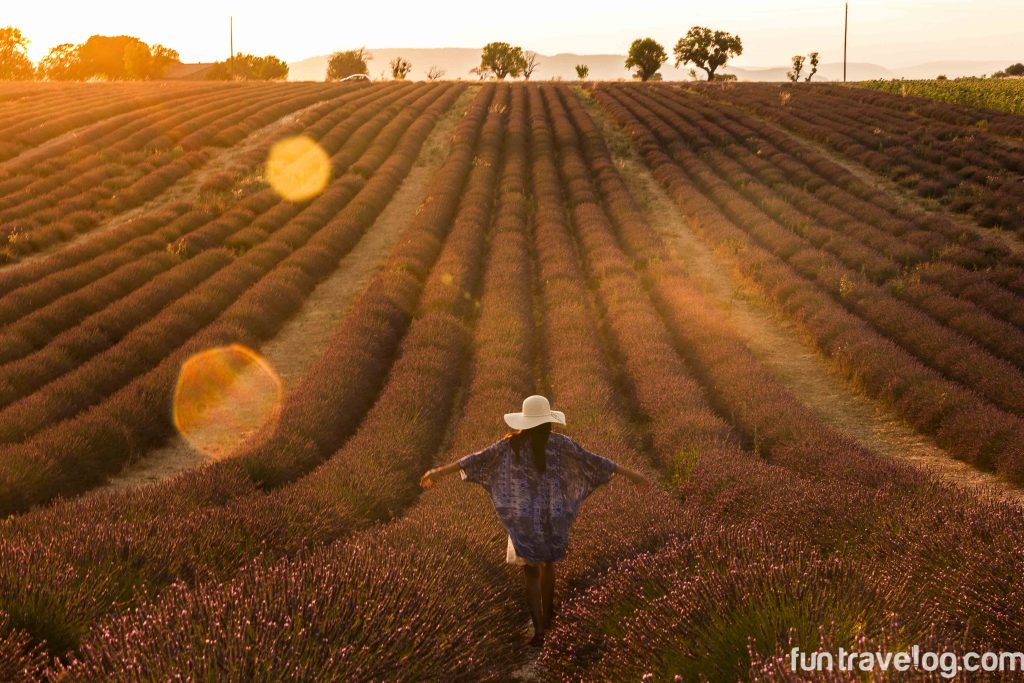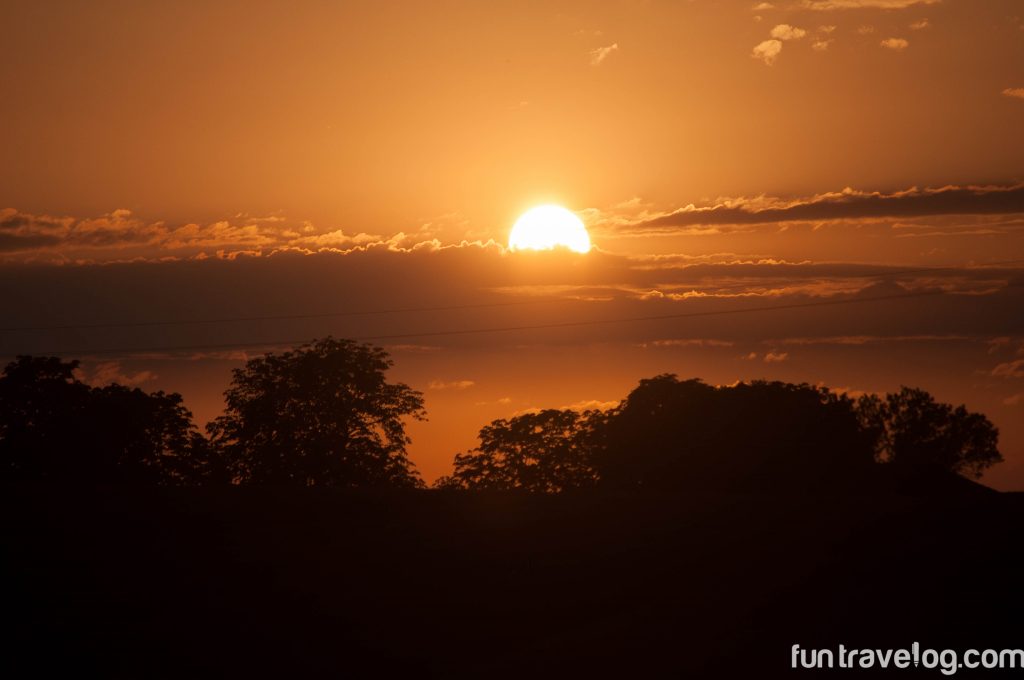 Trip #3: Sault and Mount Ventoux- High Vaucluse region
Best for the last, right? After checking out from our B&B in the village of Murs, we set off along route D2 out of Gordes, heading towards the village of Sault. Don't rush but soak in the sights of huge vineyards along the way. The day we drove was also the date set for Tour de France. We saw locals setting up their tents, picnic tables along the side of the road to cheer the bikers. This made us extremely excited but also nervous as many routes would be closed during the day.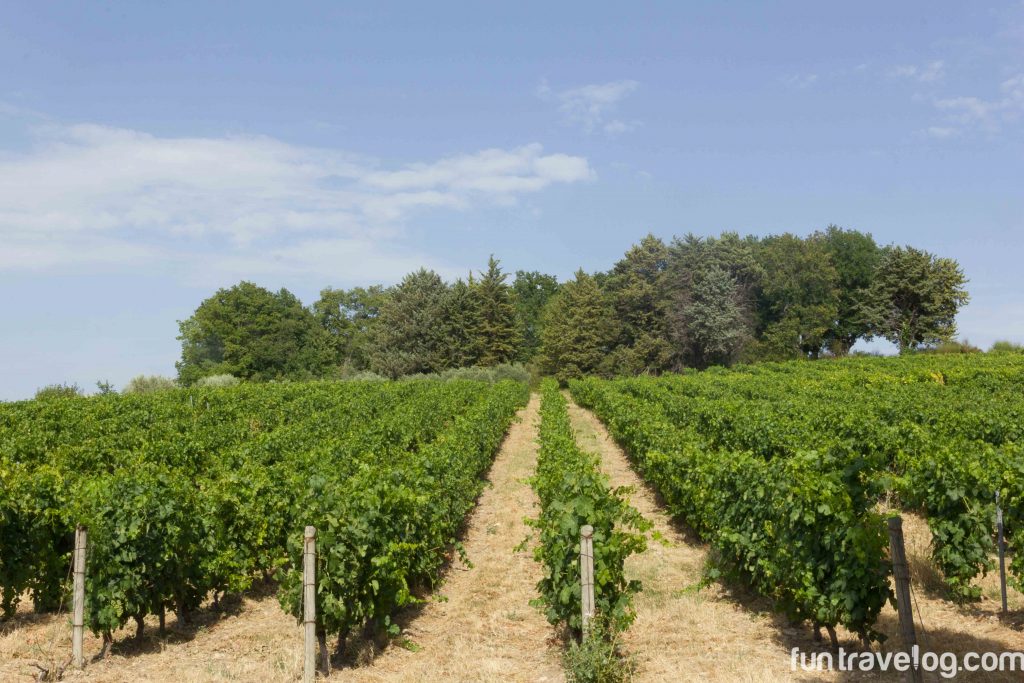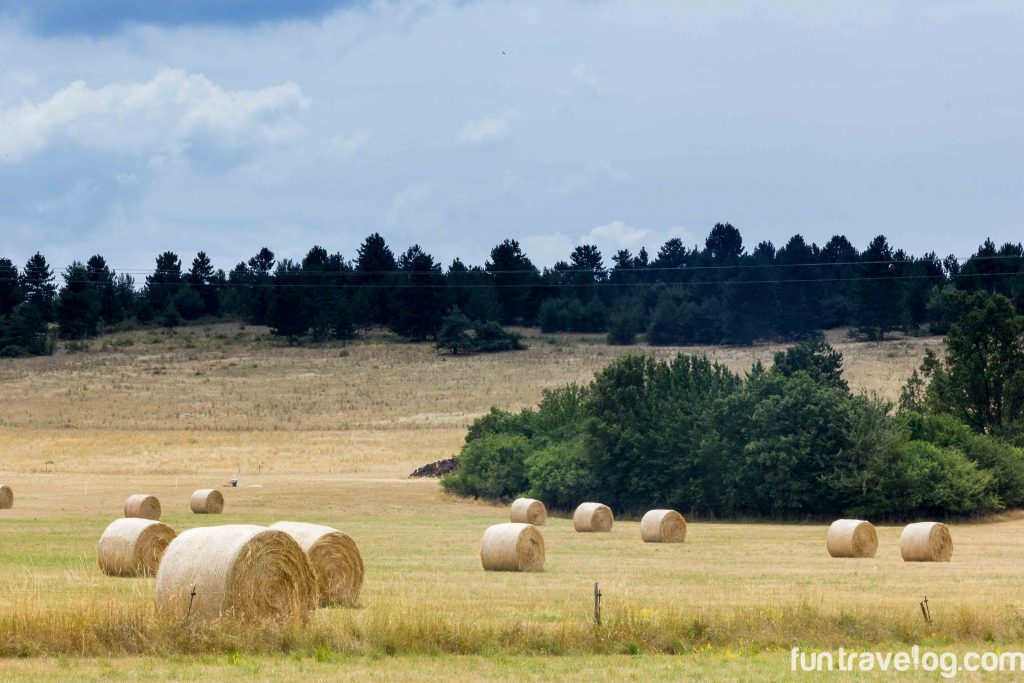 There numerous small villages along the way on this northbound drive, but the one we had stopped by and would recommend is Simiane la Rotonde. The village is really very small, think of a single coffee-shop, one artisanal ice cream place and public restroom. The village is perched on a hilltop and makes for some breathtaking panoramas. We literally lingered around for an hour, with lavender icecreams (yes! you have got to try it) and our DSLRs in tow.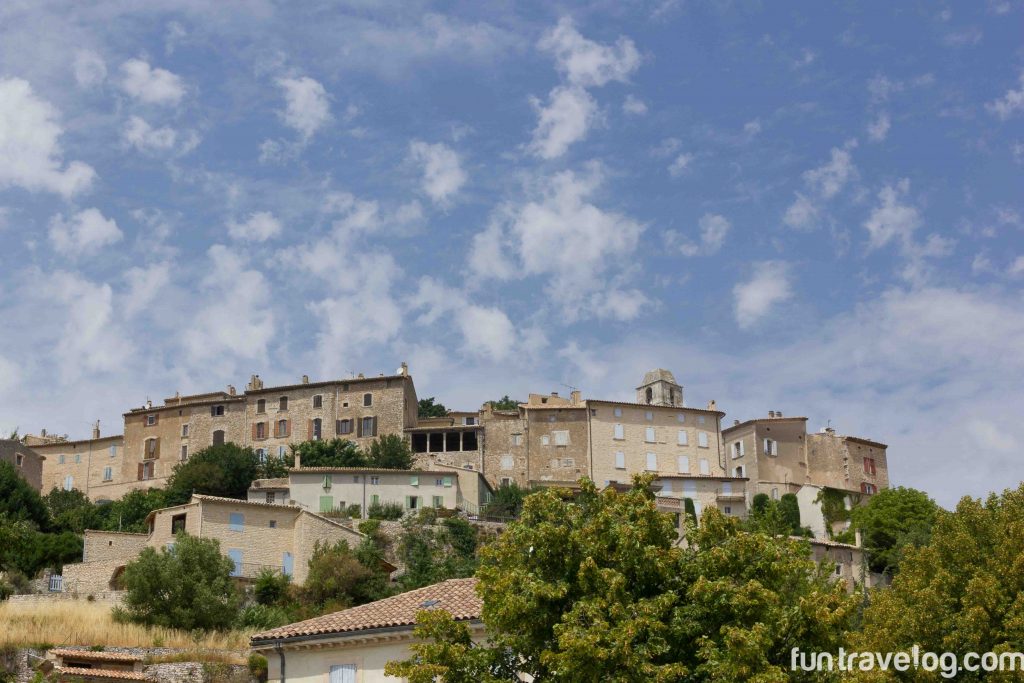 Sault is a fairly large village compared to the rest and you will find numerous restaurants and gift shops centred around the main street. Our bellies found their way towards Provencal style pizza made by a food truck. It was one of the best we've had in recent times! There's also a visitor centre which can guide you to the best lavender fields around the area.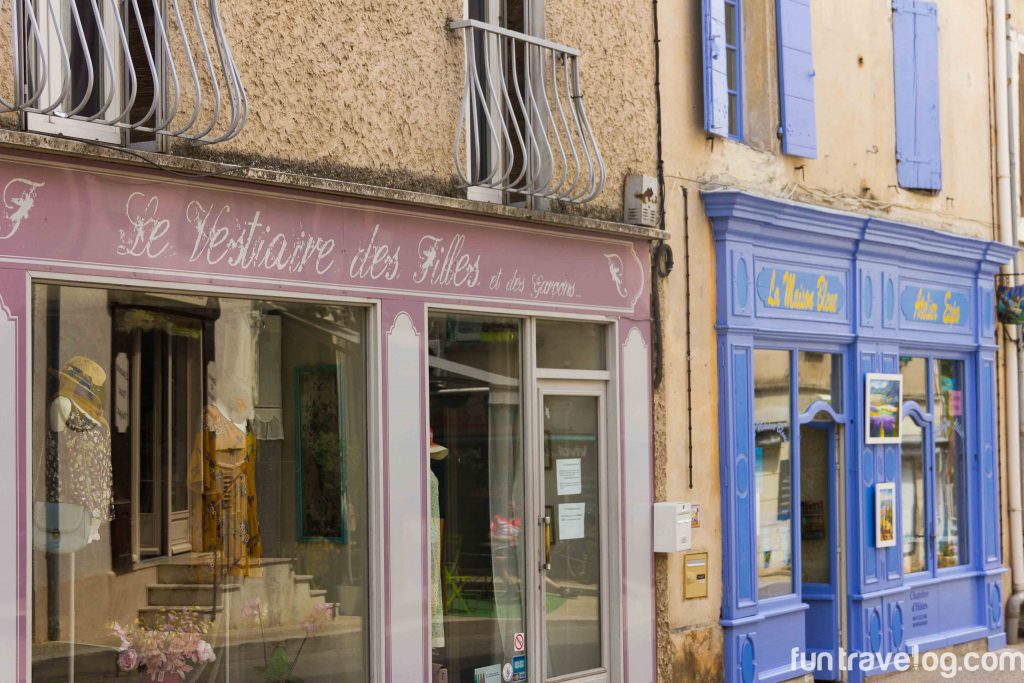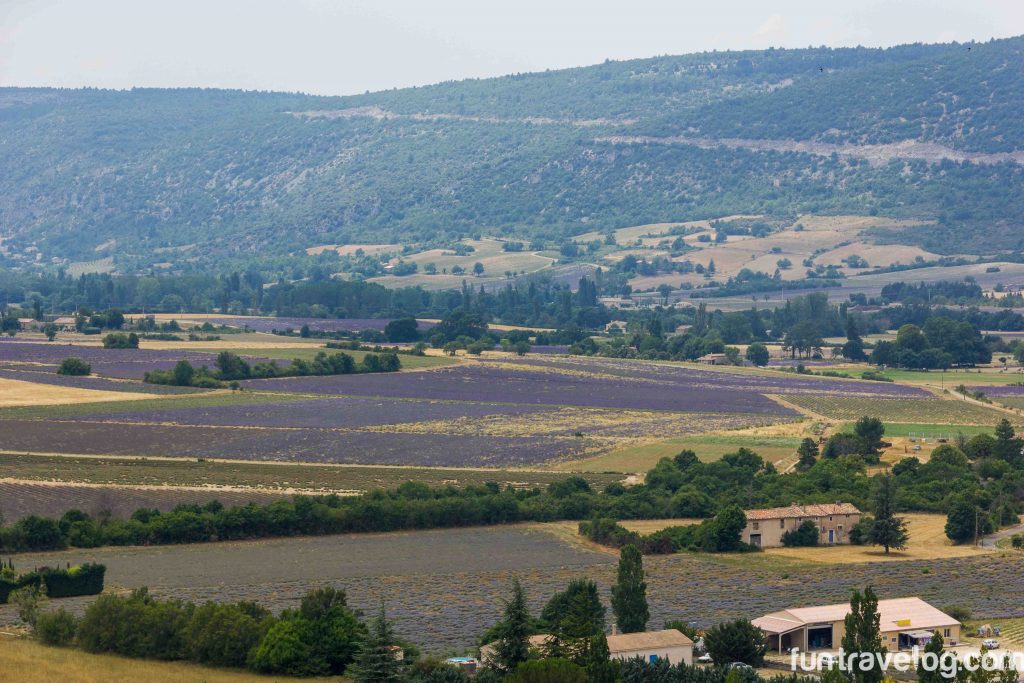 Armed with the paper maps, we drove towards Chemin des Lavandes, a little road that weaves past a dozen or so of Sault's best lavender fields. There's a small car park right before you enter this route and walk the entire stretch- about 5 Kms I would imagine.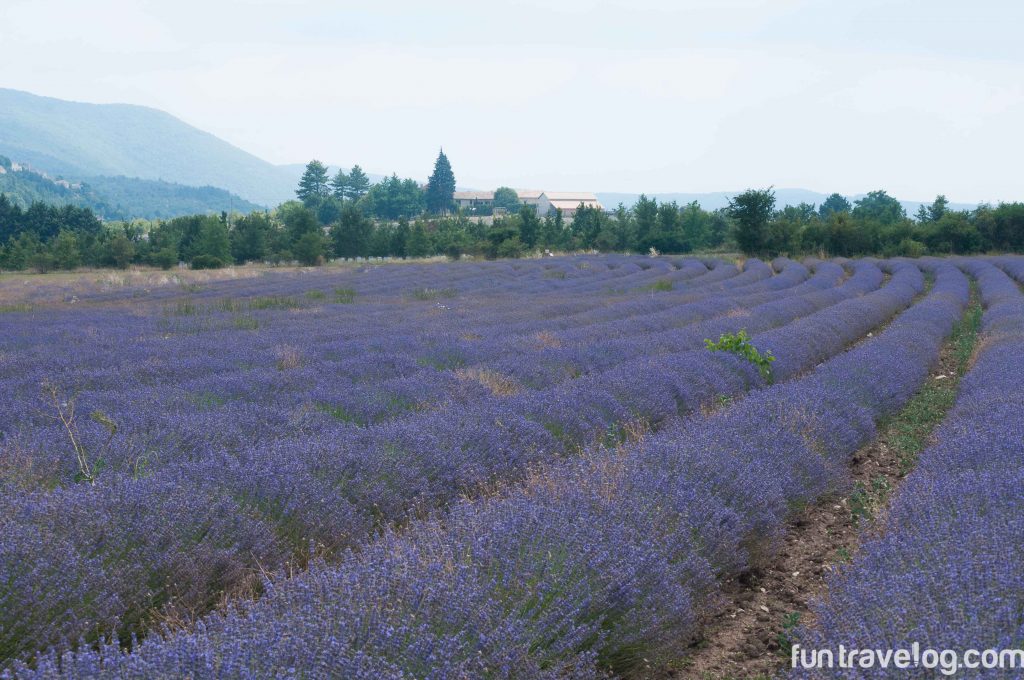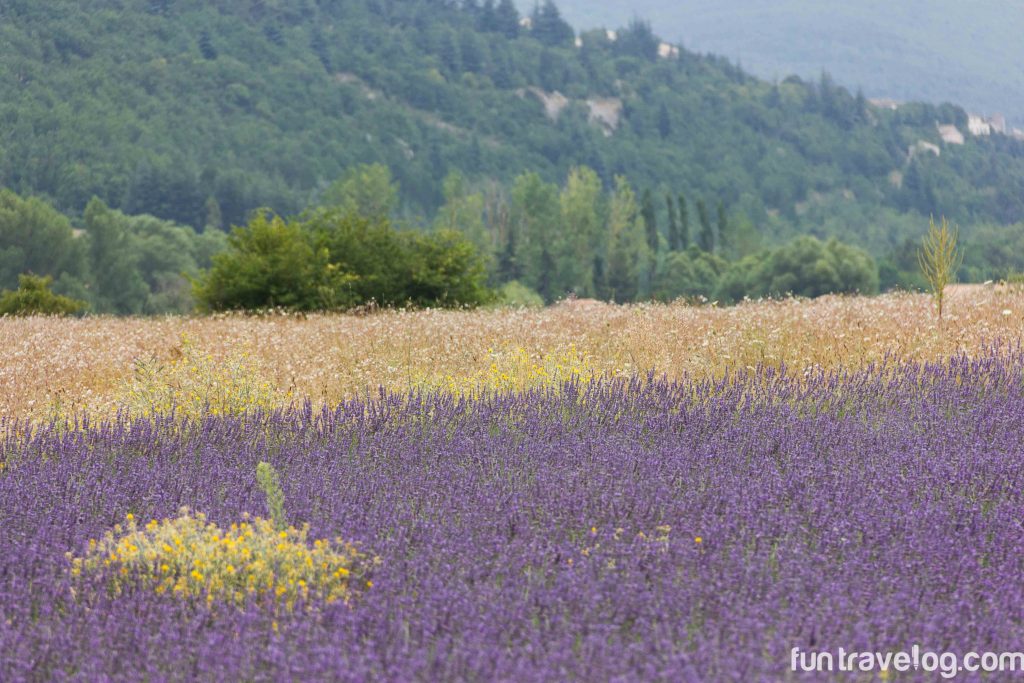 We realized that we had spent roughly 45 minutes at the first of these fields and the whole stretch would take us enormous time with sunset approaching. We hopped onto our car again and drove around the circle, pulling over at the safe spots. Clearly, the vistas were jaw-dropping and we could hardly get enough of it, even after lingering around and photographing for almost two hours 😀 My personal favourite would be the fields at La Ferme aux Lavandes. The purple fields stood out against the wheat fields in the background – they were totally Instagram ready!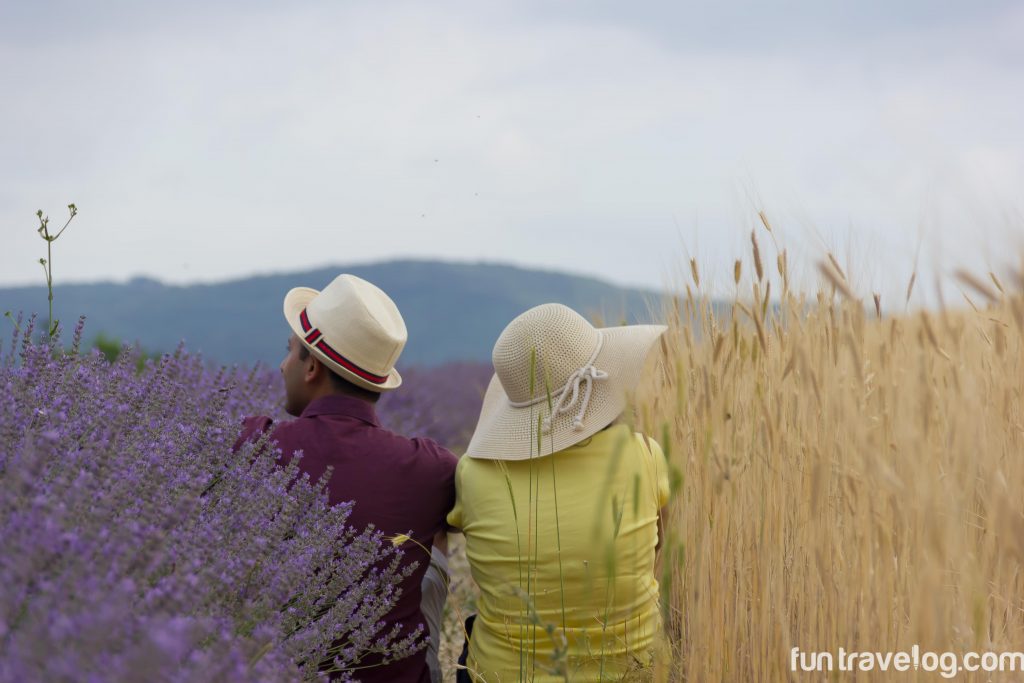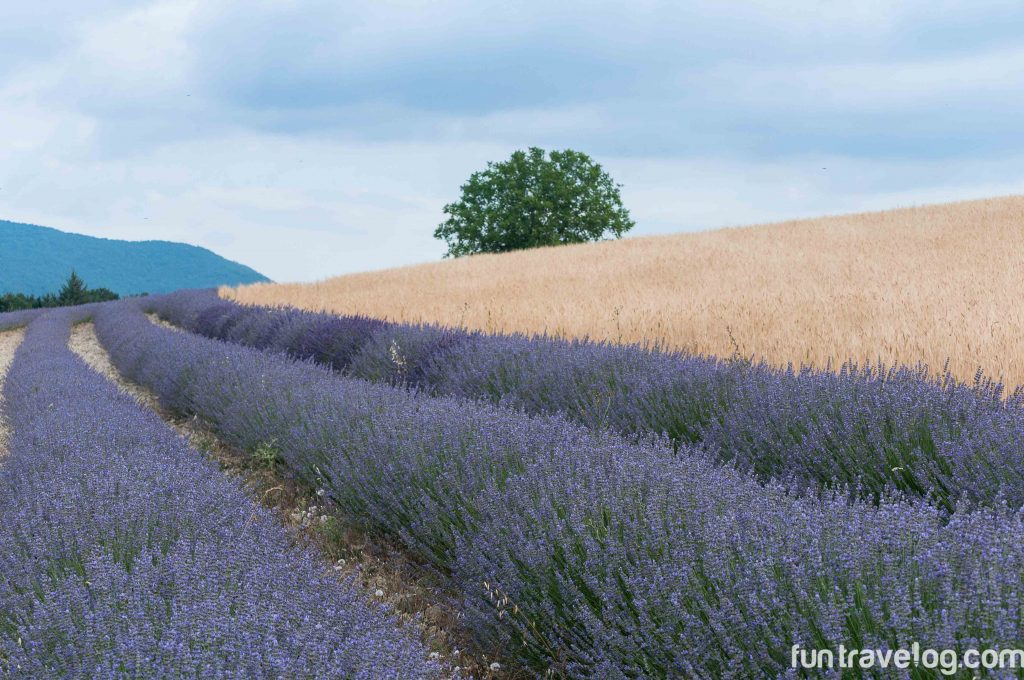 If you do make it all the way to the fields, why not end with a visit to one of the lavender distilleries to learn more about the lavender distillation process? Interestingly, not every purple field is a true lavender field, as many of them are of hybrid variety. It is remarkable to know that 1.5 tons of lavender are used to produce 10 litres of lavender oil.
Tip: We visited Aroma Plantes distillery at Chemin des Lavandes and took one of their scheduled free tours. They have a great gift shop showcasing their products and a cafe. #moneywellspent
Remember:
Be a #responsibletraveler and respect the privacy of the owners of these fields. Most of them won't bother you but please do not break the delicate plants by stamping on them.
Bees are aplenty because of the aromas. Make sure to carry a repellent spray if your body sweat attracts the insects.
The lavender fields are so beautiful, I sure hope some of you do end up making this journey to Provence.