Back in India, when I first read about the concept of Airbnb I was quite intrigued by what it would be like to stay in a stranger's home. When we moved to the States, we were naturally quite excited about trying an Airbnb stay as by then we had heard good things about it. Over the recent Memorial Day long weekend, we got our first taste of living in a local's home. And it was a pleasant, warm and comfortable experience. Here's what we liked about our stay and some tips on how you can make the most of an Airbnb stay:
The location of our Airbnb stay
The state of Maine is the northern most state on the East Coast and is home to Acadia National Park which was our final destination for a camping trip. You can read about our recent itinerary for a short stay in Maine in another post here. The first stop on our journey was Portland in Maine, a popular seaside town with a vibrant brewery scene. Since we had three days on hand, we took the opportunity to explore a new town for a day.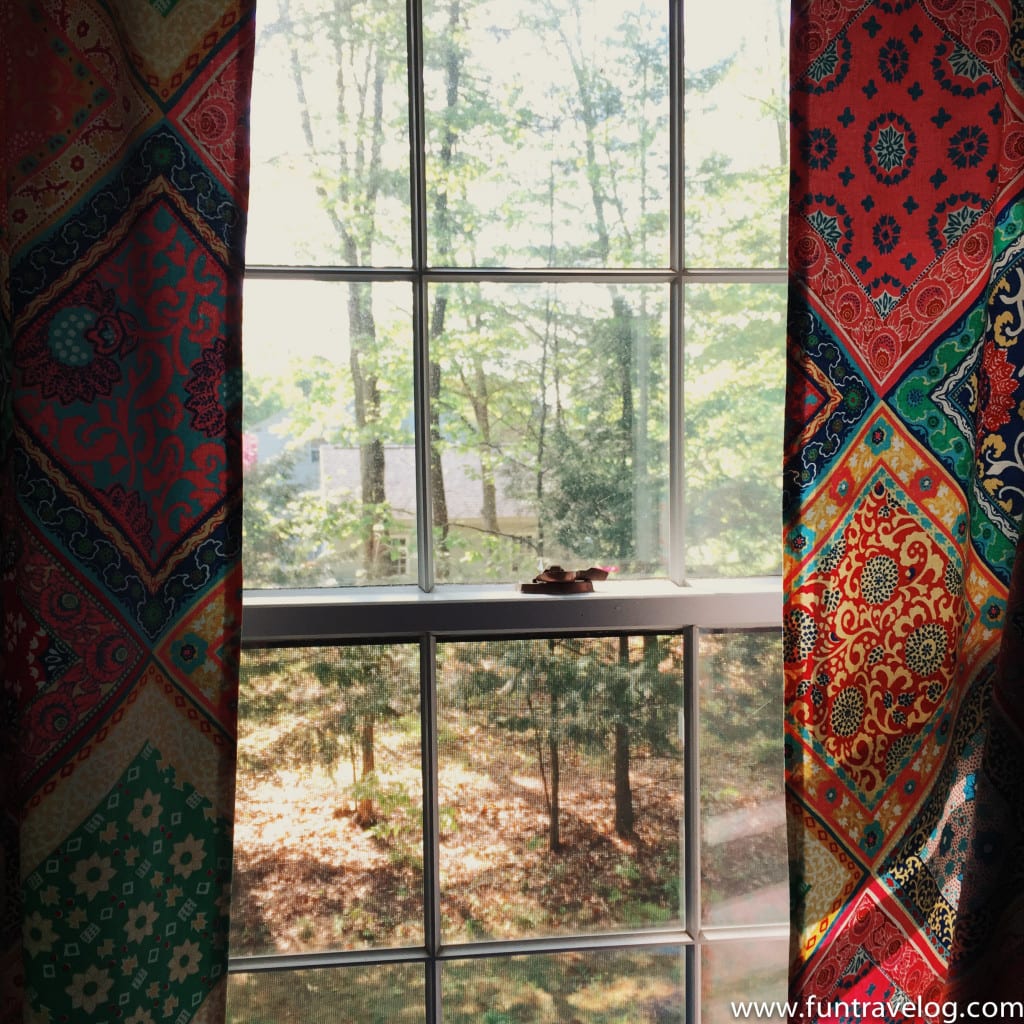 We booked our stay in Cumberland, a town that gave us easy access to exploring Portland. Cumberland is a quiet, residential town that is a fifteen minute drive north of Portland.
Tip #1: We searched for stays in Portland before zeroing in on a stay in Cumberland, which is outside the main downtown district. This allowed us to:
Stick to a budget
Find a location that was not only quiet but also convenient. As we were headed further north on the day after it made sense to stay closer to the highway that would take us to Acadia.
If you're on a budget too, search for stays in and around your place of interest. More than often, you'll find a better deal even with the commute involved.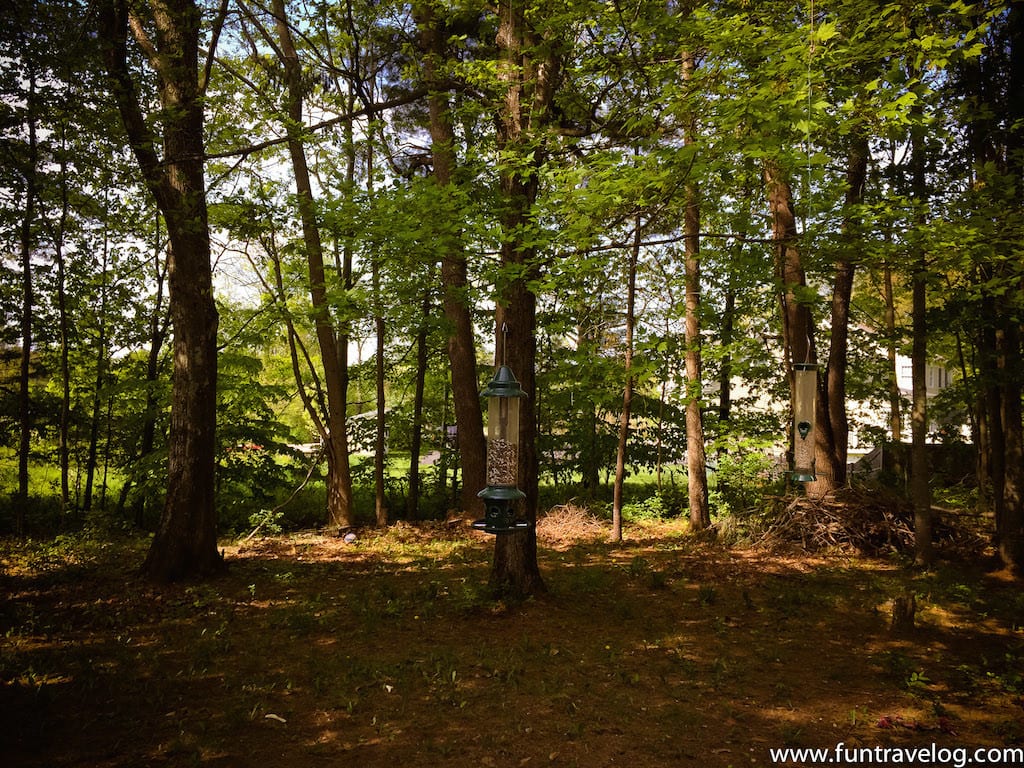 Our Airbnb stay
In Cumberland we had the priviledge to stay with Nancy Macdonald in her house. Nancy is a freelance writer and book editor who lives with Luna, the most gentle dog we've come across. Her home was easy to locate, in a beautiful, peaceful neighbourhood and suited our one night need perfectly.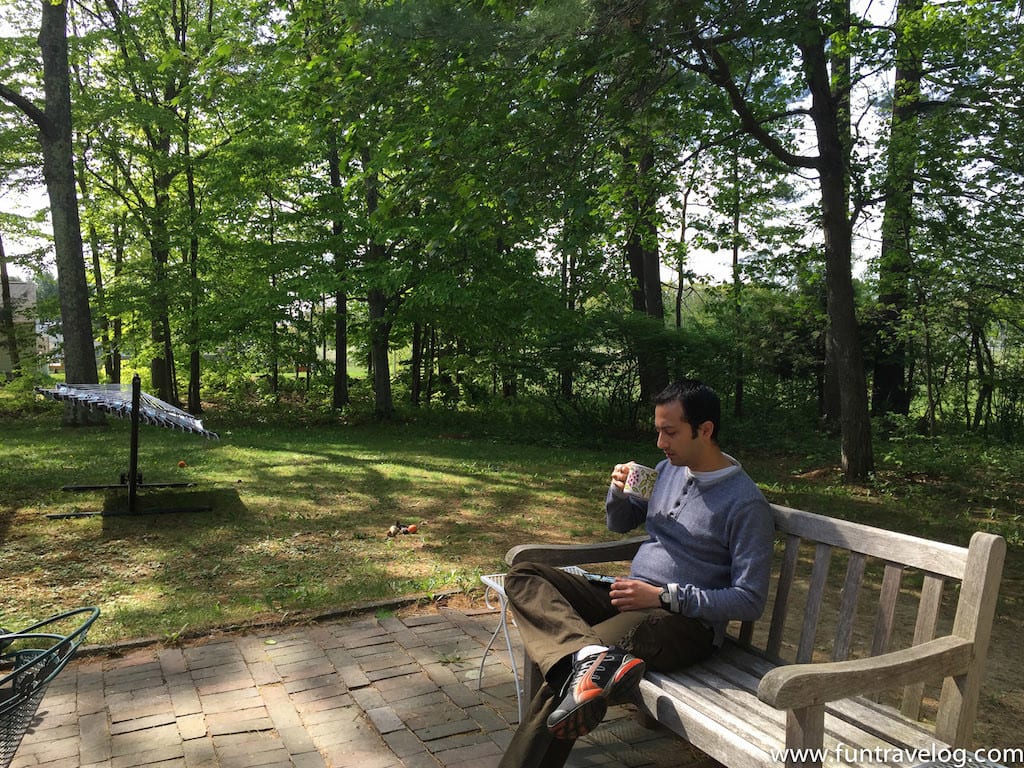 The home has a spacious living room with a fireplace, a kitchen and dining area and what would have been my favourite spot had I stayed longer – a cozy reading area with a large collection of books. Upstairs, she has three rooms – one of her own and two bedrooms with queen sized beds. Overall, it was more than sufficient for six of us. If you're fond of outdoors, she also has a hammock and sitting area in her backyard that we really enjoyed.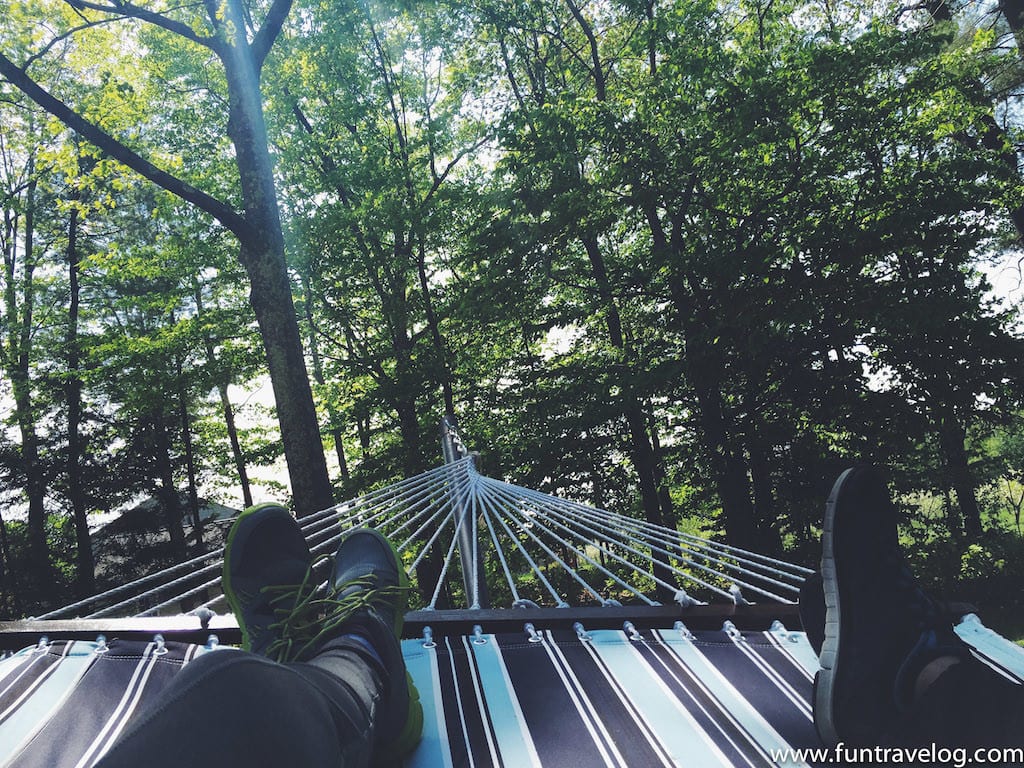 Tip #2:
Don't feel shy of discussing a change of plans with your host
Keep your communication open and you might be pleasantly surprised by what they can offer
For example, we decided to explore Portland longer than expected and Nancy was flexible with our plans and was even kind enough to wait for us to arrive.
The sweet bit
While most Airbnb stays promise comfort, ours was a delight. We were provided with a well stocked, clean bathroom and a wholesome breakfast of fresh fruits, cereal, flavoured yogurt and muffins. More importantly, it was refreshing to have met a local who we could have a meaningful conversation with. Nancy too happens to be a Bostonian and we really enjoyed hearing her talk about her recent travels and experiences. I am sure had we stayed longer, we could have possibly taken recommendations to visit some interesting areas nearby.
Tip #3: Airbnb is perfect if you're looking to:
experience an innovative stay
live local
meet new people
We enjoyed a cozy, soothing sleep in our tastefully done up bedroom and have already booked some more stays for our upcoming travels.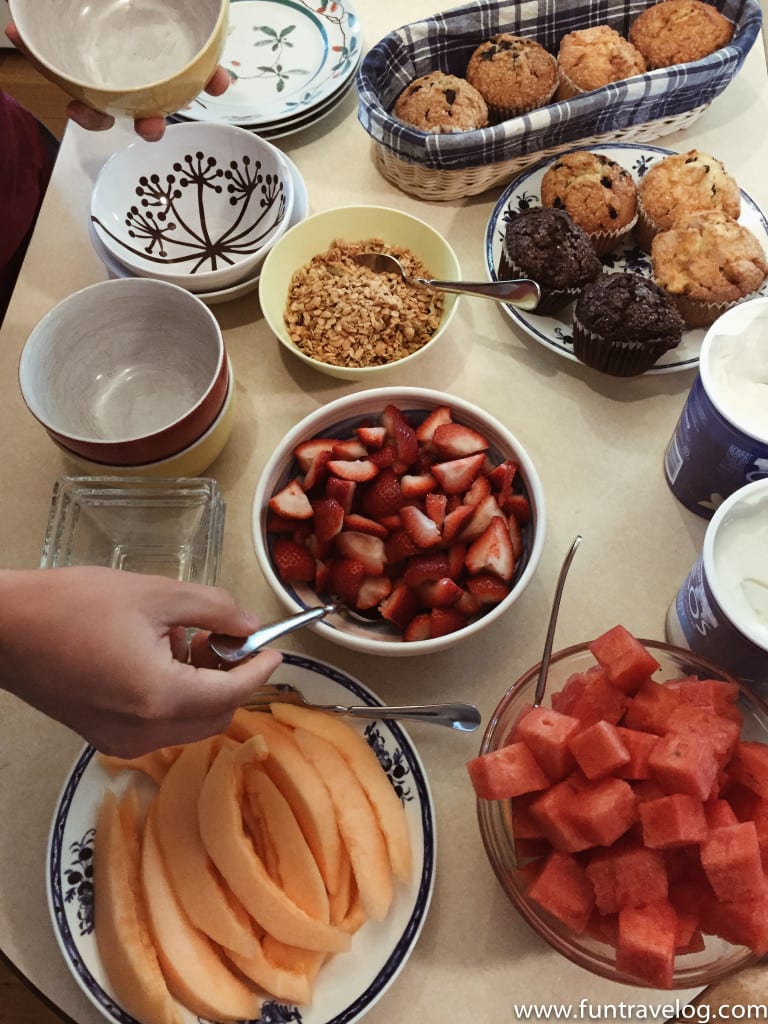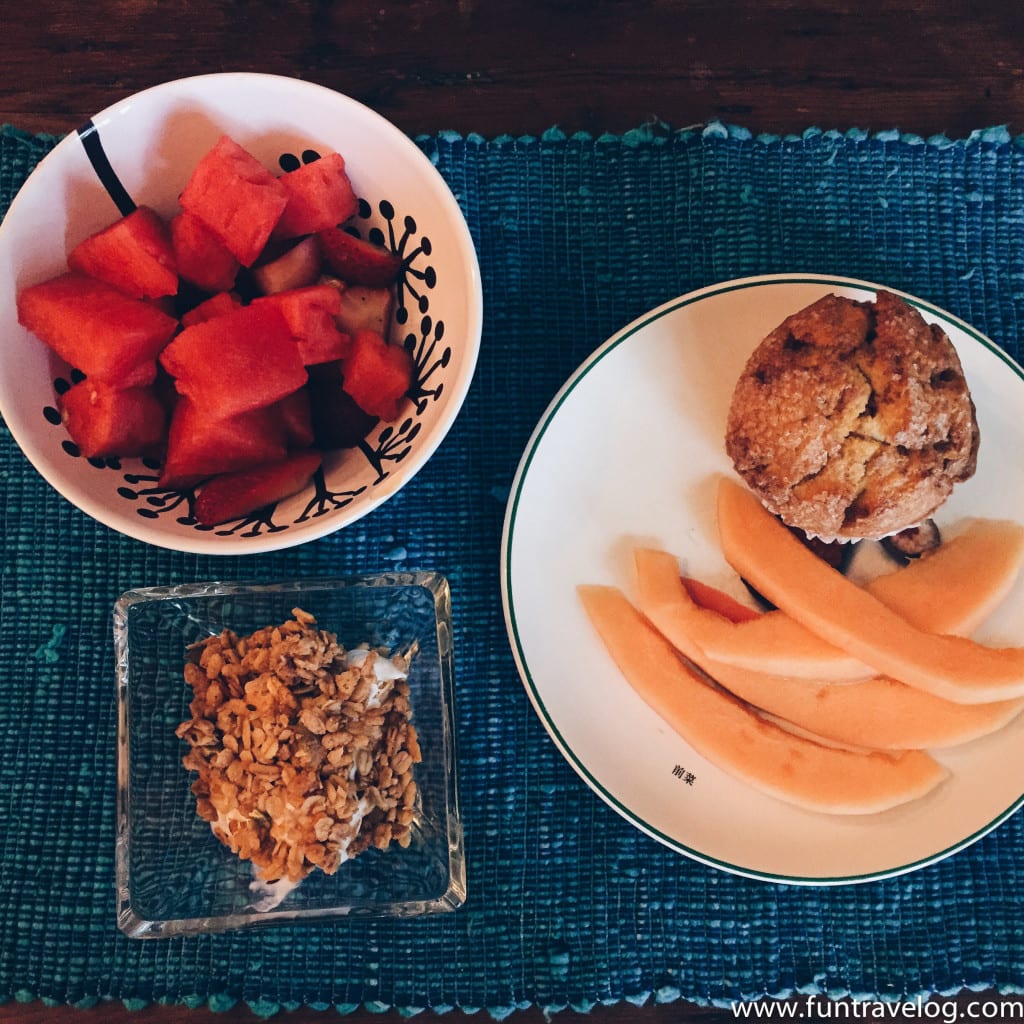 Is there any Airbnb accommodation stay that you'd highly recommend?
And if you aren't already a member, join Airbnb through this link and get $25 (or ~INR 1600) off your first stay!
Save