When it comes to picking a country (or two) in Europe for a road-trip, the choices are varied and tempting. The time in hand and time of the year come into important considerations. After tasting the adventurous side of life by road tripping in Iceland last year, Supriya and I decided to fly down to the western Atlantic this past month and uncover a country which seems to be lost in history (and to the grandeur of its neighboring big brother, Spain). It also promised to be an outstanding food-gasmic trip and so we ensued 🙂 . Here's the route for our eight day road-trip across Portugal with accommodation suggestions and tips along the way. All you need is a cuppa and a travel diary to hop on board!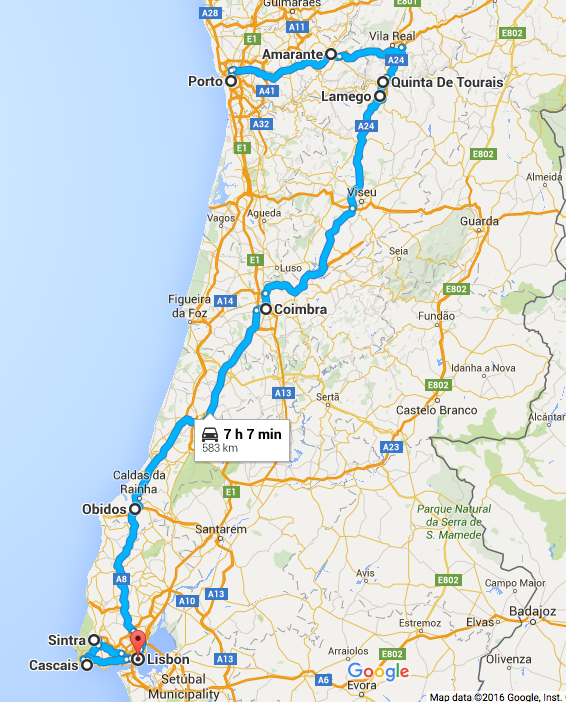 Day 1 & 2- Porto
This second major city of Portugal has an old world charm with incredible tile work called 'azulejos' found across the old town (a UNESCO site). As a wine aficionado, Supriya's personal reason to hang out in the city was to have the opportunity to the taste port wine in the region where it all originated.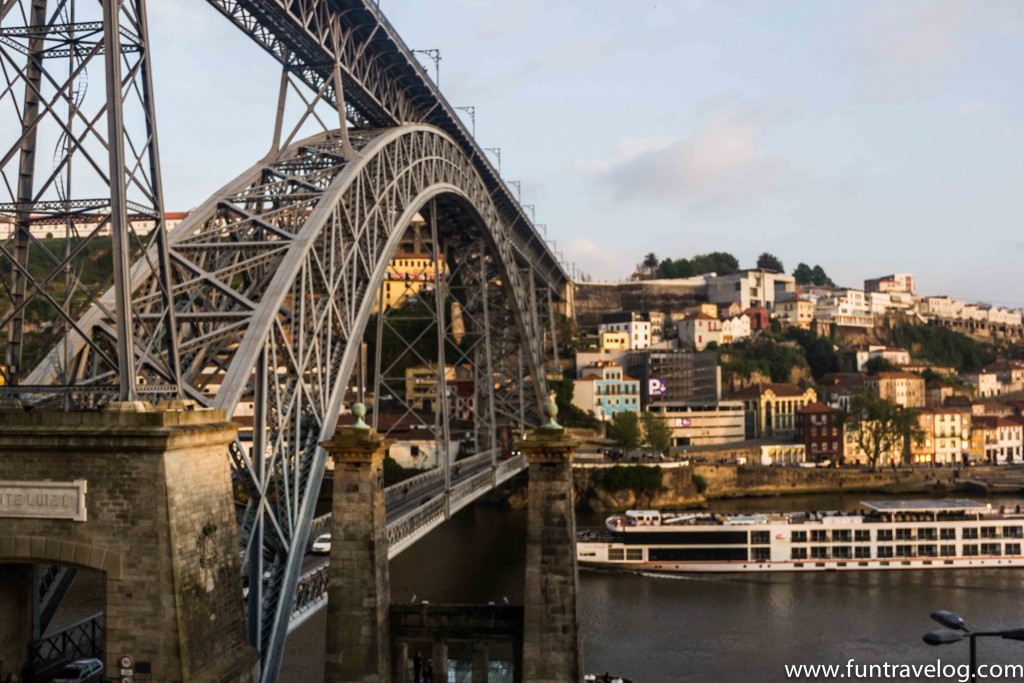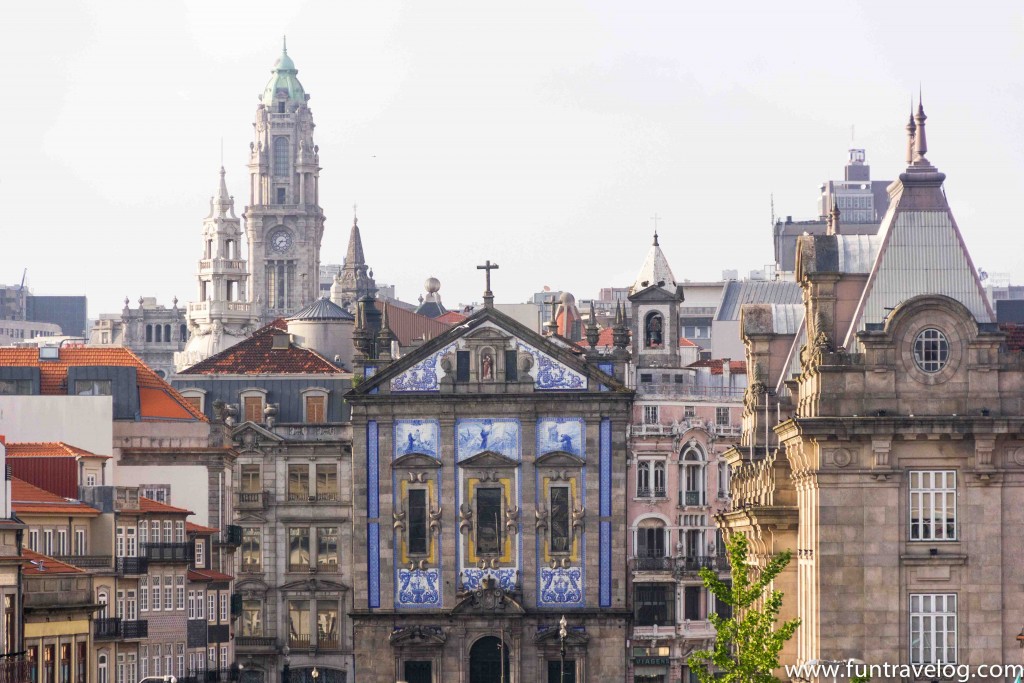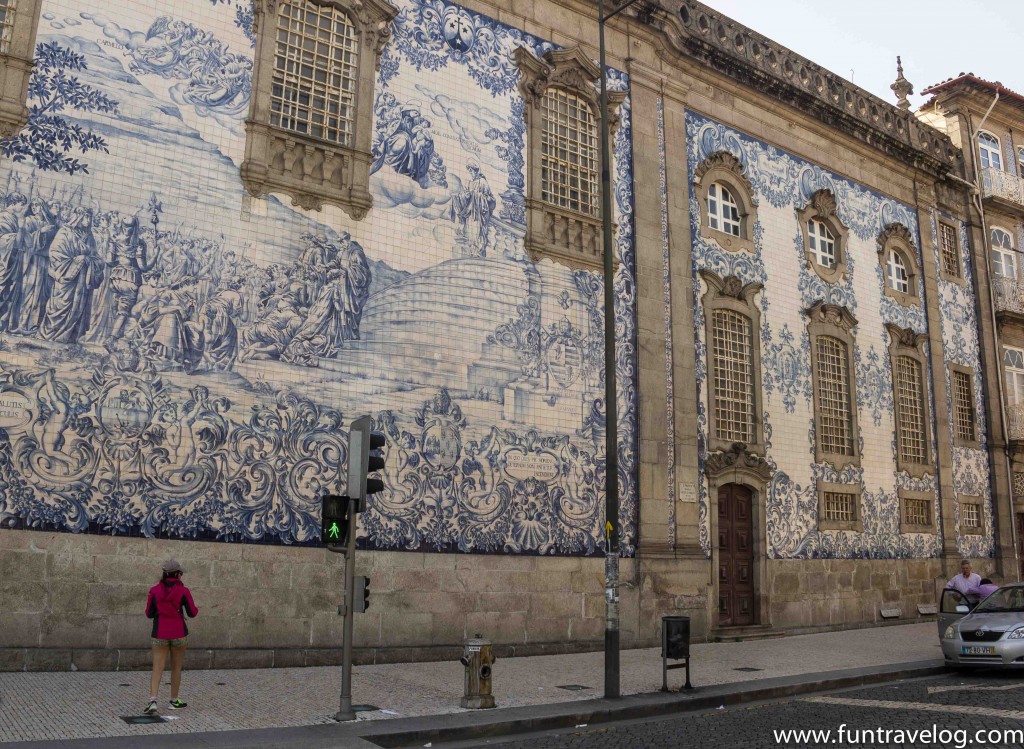 No trip to Porto is complete without a pilgrimage to Livraria Lello bookstore and that's where we first headed. The massive crowds outside dampened our excitement and the continued influx of people inside the bookstore did hamper our experience to an extent. Nonetheless, the bookstore is beautiful and a must visit for fans of Ms. Rowling. On escaping the mobs, we walked to Porto Cathedral and then towards the Ribeira or riverside. The sunset views from the Dom Luís bridge are too good to pass. The stairs from the bridge led us down to the Ribeira where traditional boats called 'rabelos' await passengers on the banks of river Douro. The promenade is abuzz with restaurants but we skipped those to prevent a hole in our wallets. As a rule of thumb, eating a local dessert every day is a must in Portugal. We surrendered to the local favorite Leitaria da Quinta do Paço on our first day itself!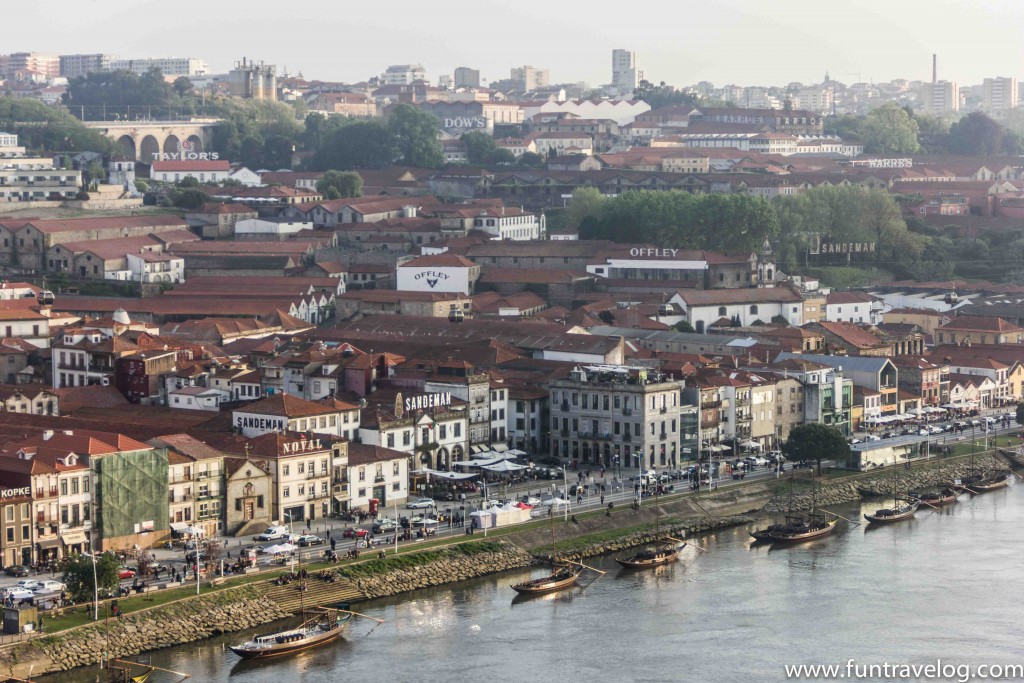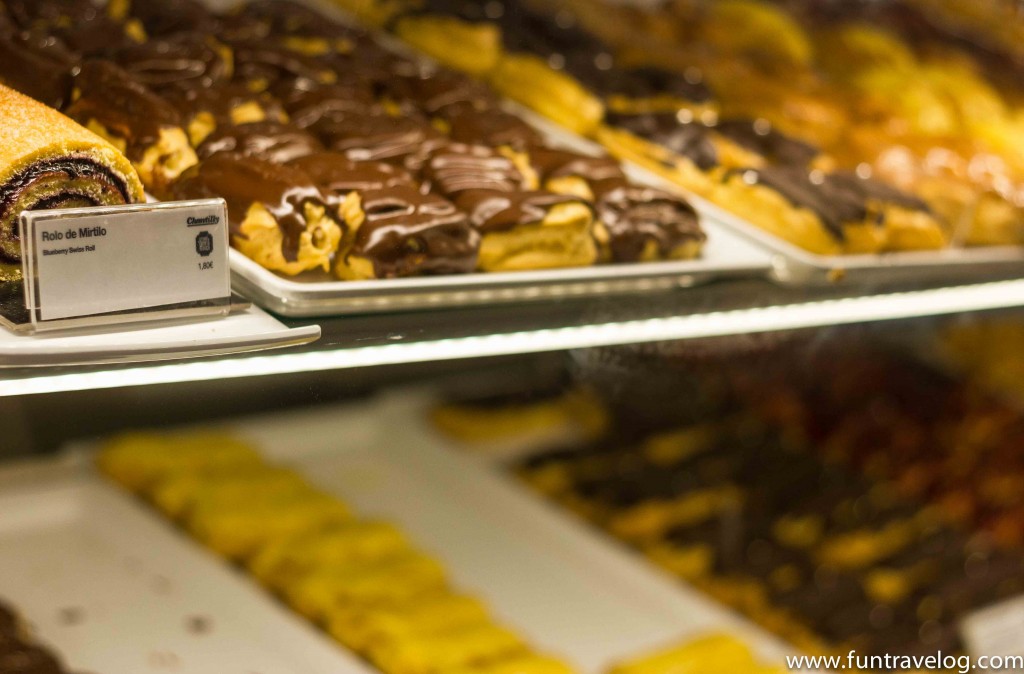 [expand title="Tip 1 (click to read)"] Staying at Gallery Hostel in Porto was a good decision for us. It was close to main landmarks and in the heart of Porto's art district. Read our review here and more on why we chose to visit this city. [/expand] Day 2 was looking bright and sunny and we had signed up for a free walking tour provided by the hostel. Considering the time on our hands, it was the ideal way for us to visit the city's historic and cultural spots. Our walking tour ended at São Bento railway station, after which we took return tickets to visit the beach town of Miramar (after all, Portugal has miles of coastline begging to be explored too). Oh before that, grab to go sandwiches and treat yourself to the country's favorite dessert (*drum rolls*) called pasteis de nata from Nata Lisboa which is opposite the station.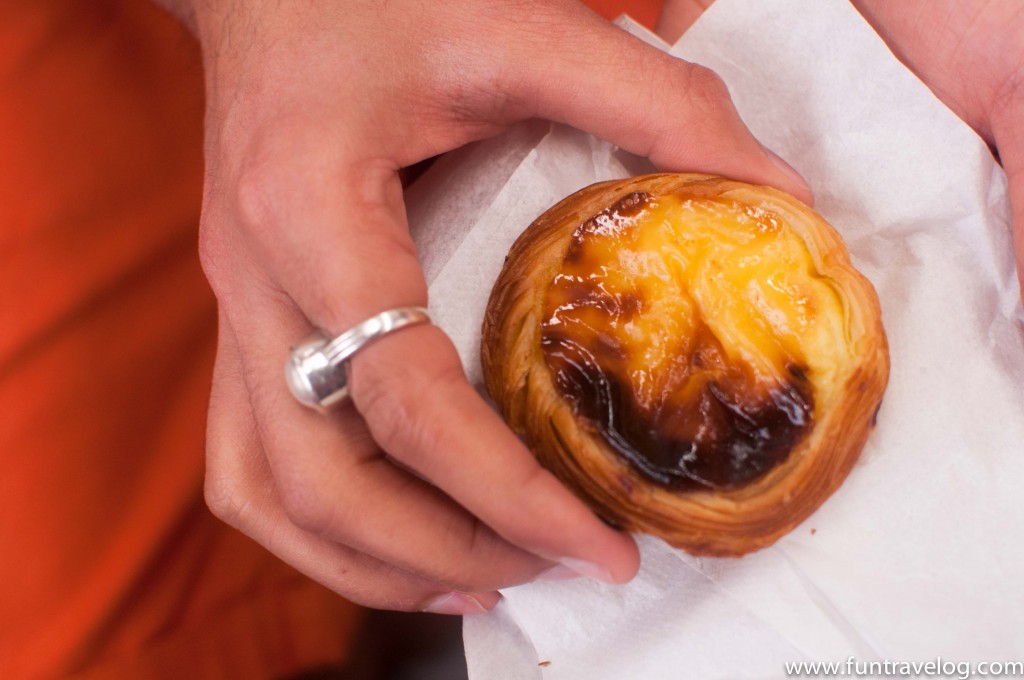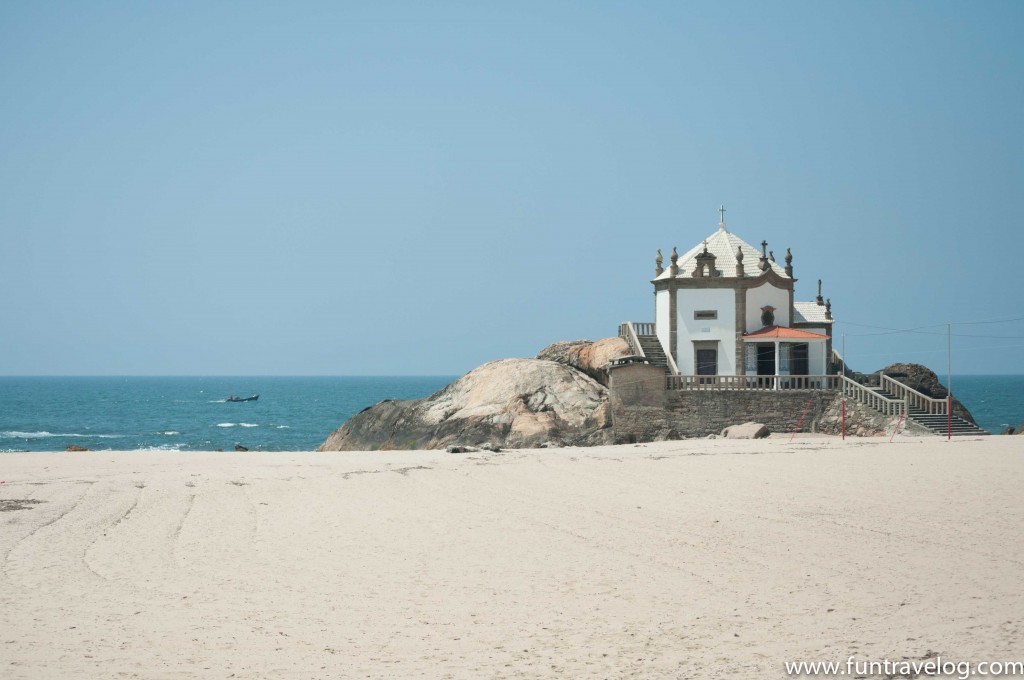 [expand title="Tip 2"] Pick your car a day before you hit the road so that you don't waste time at the rental agency on the day of departure. We opted for a car with Auto Europe. Besides taking comprehensive insurance, we also rented electronic transponders to pay the tolls on the highways (in order to avoid paying by cash). We were also aware that street parking on weekends is free outside Gallery Hostel. [/expand] [expand title="Tip 3"] Try a meal at Sabores do Sebouh (especially their creamy muhhamarra), a small Mediterranean restaurant which is two minutes from the hostel.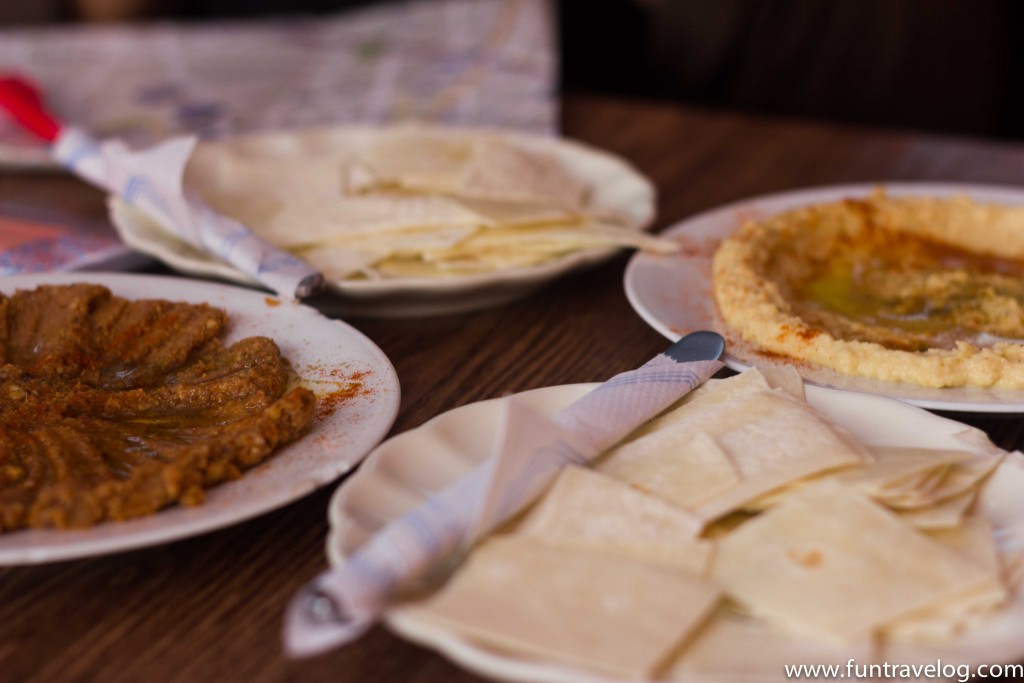 [/expand]
---
Day 3 & 4- Douro Valley and Óbidos
The gorgeous Douro Valley and its vast stretches of lush vineyards awaited us on Day 3. An emerging wine destination known particularly for its port wine, the valley's majestic vineyards are equally attractive as its traditional quintas (country villas) perched on its hills. The drive between Régua and Pinhão is a delight for nature lovers and so is visiting the Pinhão station for its beautiful tile work. From the Mesao Frio region towards Regua town, our path was dotted with lemon trees and acres of vineyards.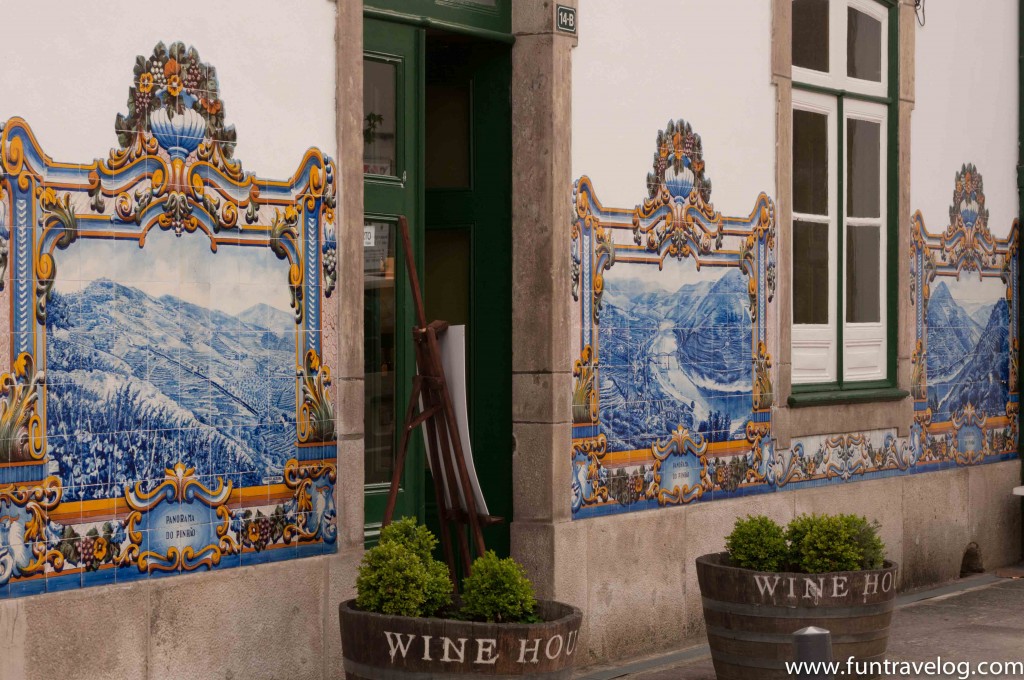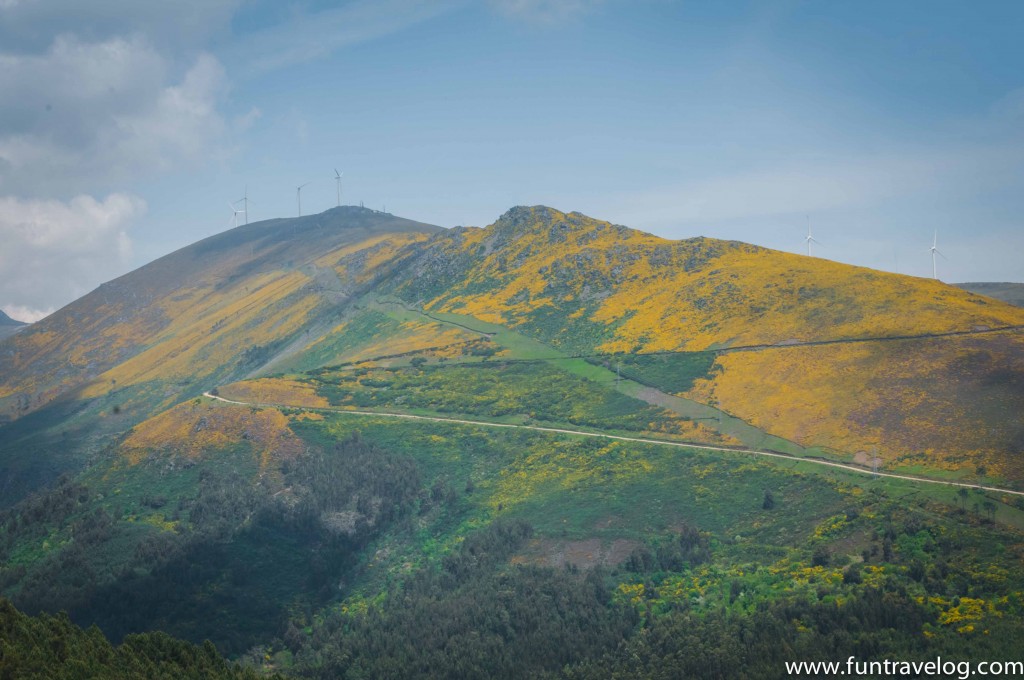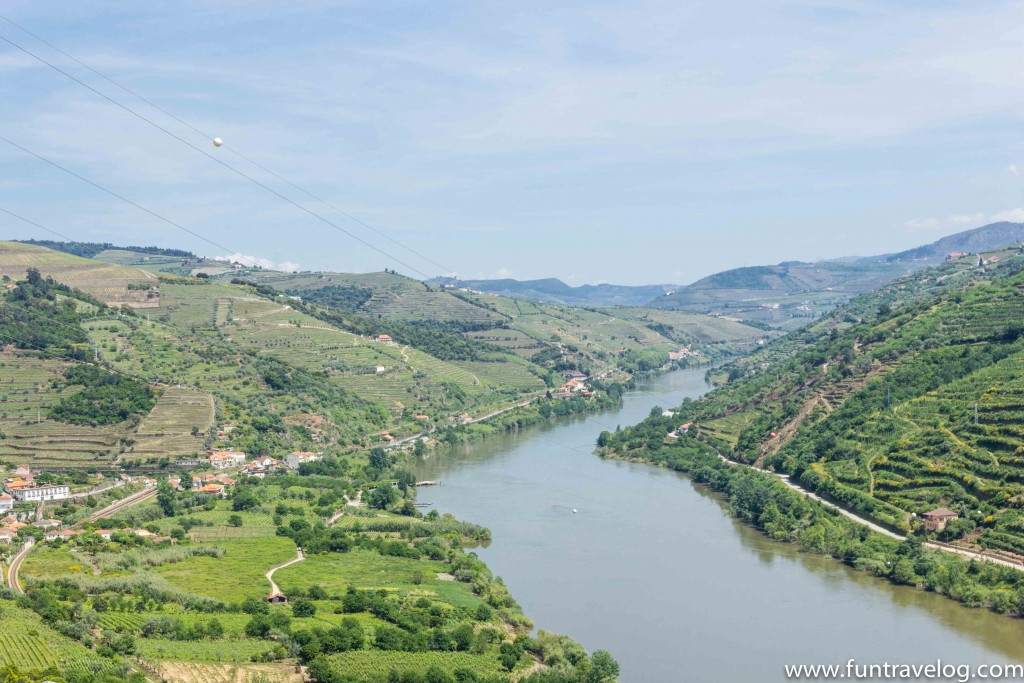 A last minute recommendation forced us to stop in the laid-back village of Amarante. We had to tear ourselves away from the cobblestone streets to reach Quinta de Tourais where our hosts were expecting us. No other local experience can compare with a stay in a typical quinta in this valley, especially if your hosts go out of their way to prepare a lavish dinner (in our case, totally vegetarian). Plus we got to learn about all the hard-work that goes in the production of wines. Thank you Fernando and Manuela!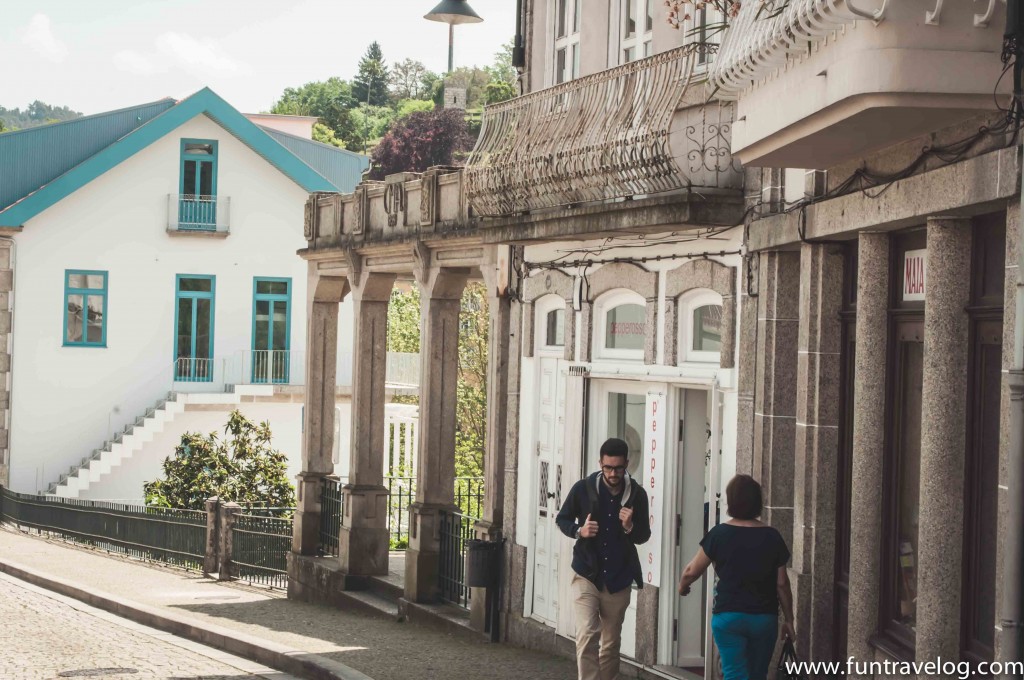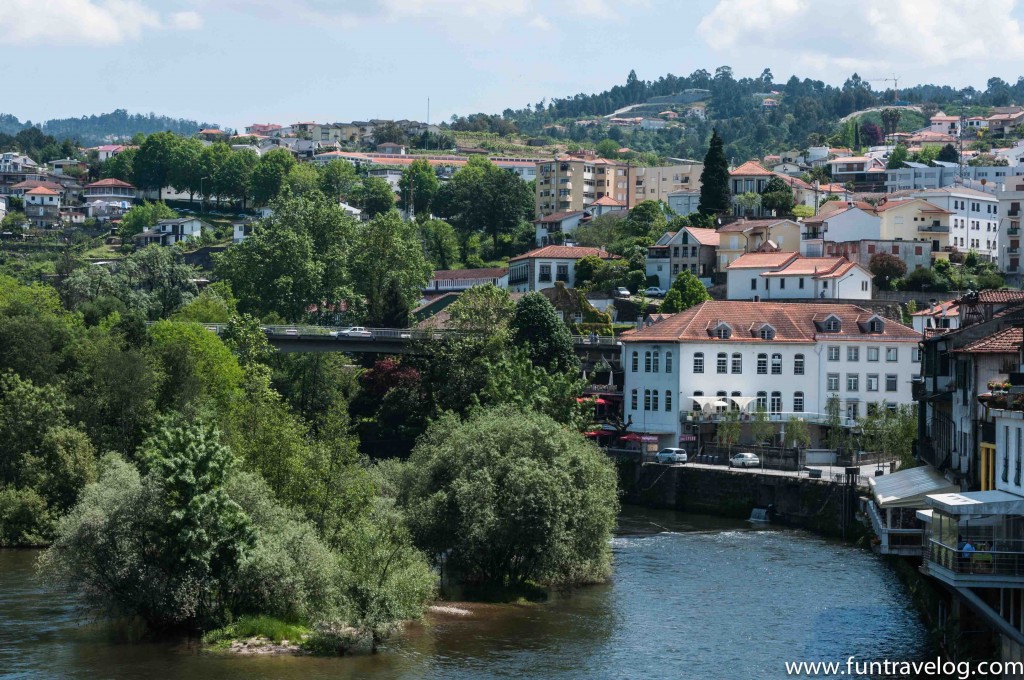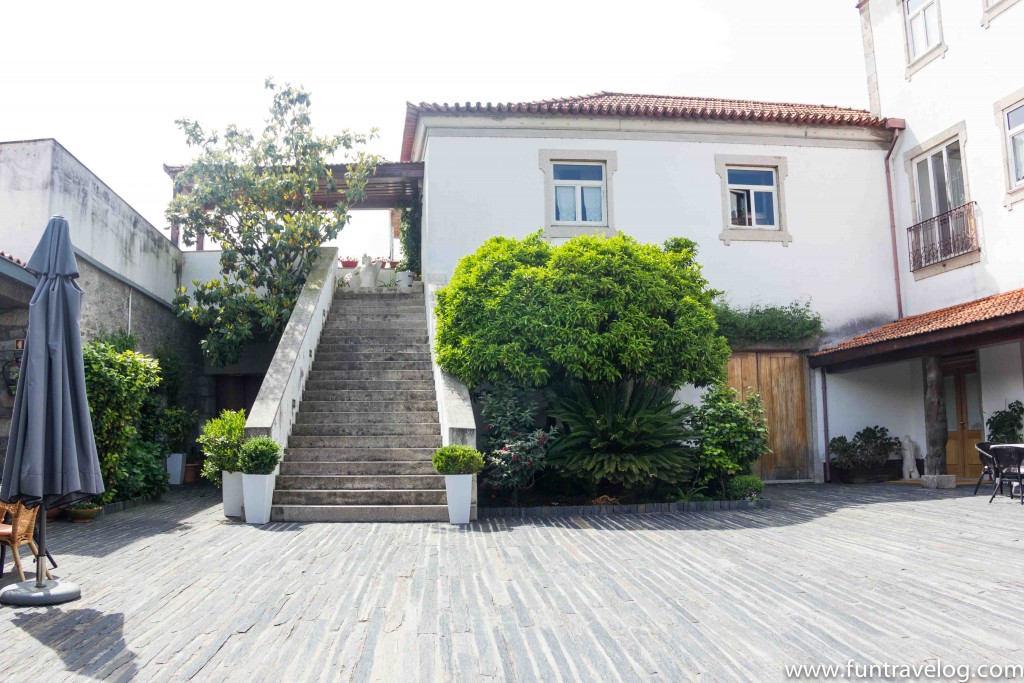 [expand title="Tip 4"] Don't miss sampling the delicacies at Docaria Mario when in Amarante.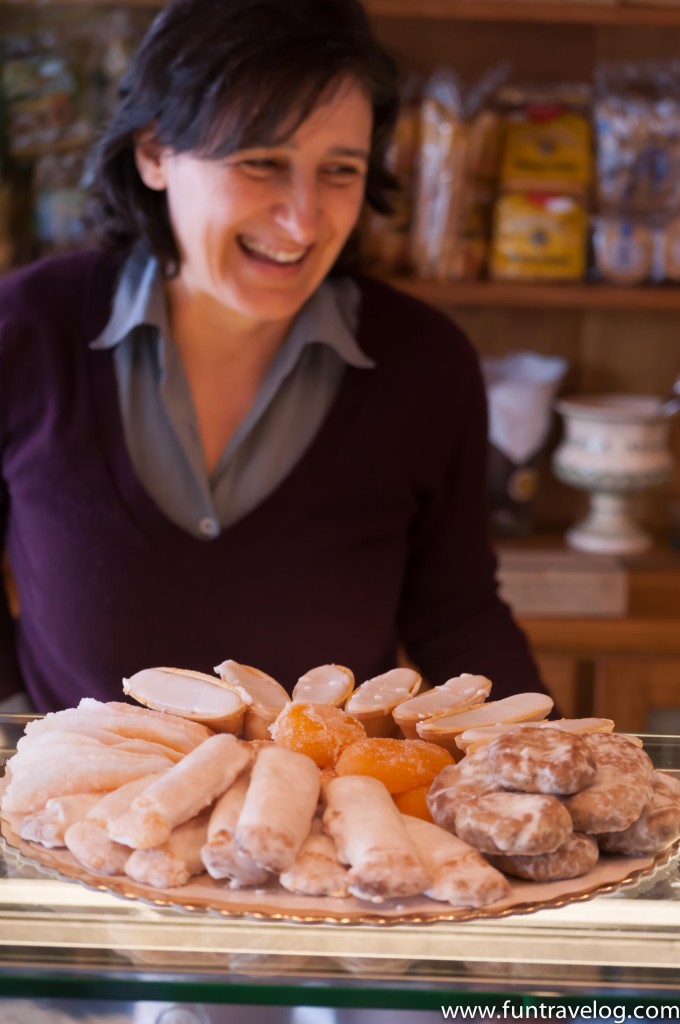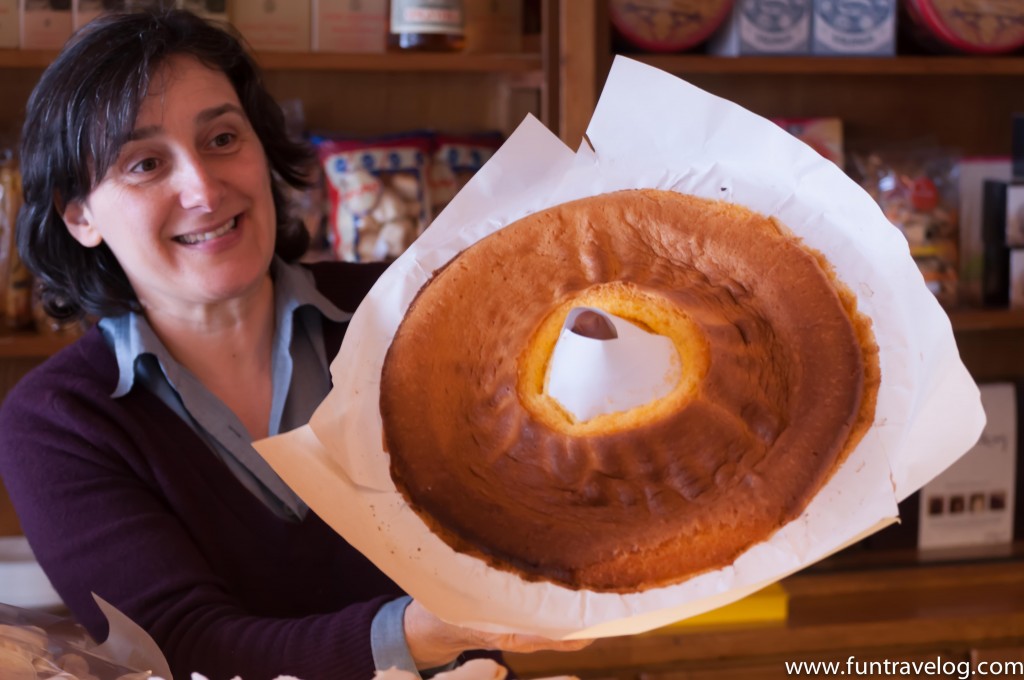 [/expand] Our next stop was further south, the white washed town of
Óbidos
. But, on Manuela's suggestion we first visited the gothic church
Santuário de Nossa Senhora dos Remédios
towering over the town of Lamego. After spending more time admiring this beautifully designed structure than planned (does this happen to you too 😀 ?), we headed to the university town of Coimbra and grabbed a quick veggie lunch at
Cozinha Consciente
.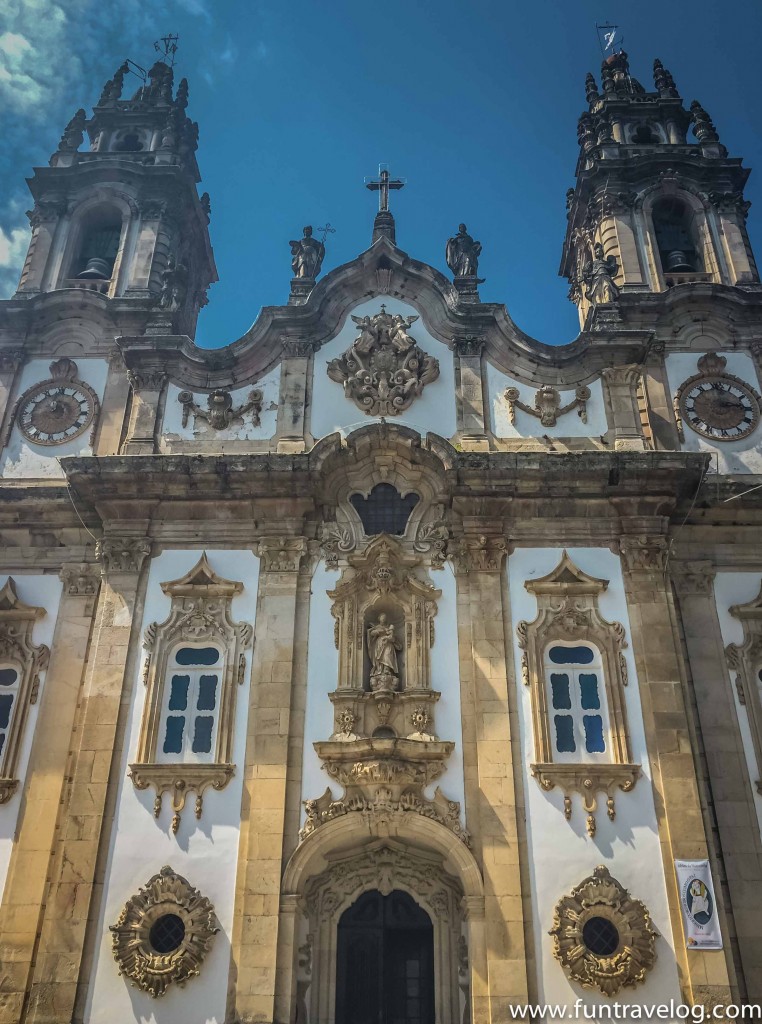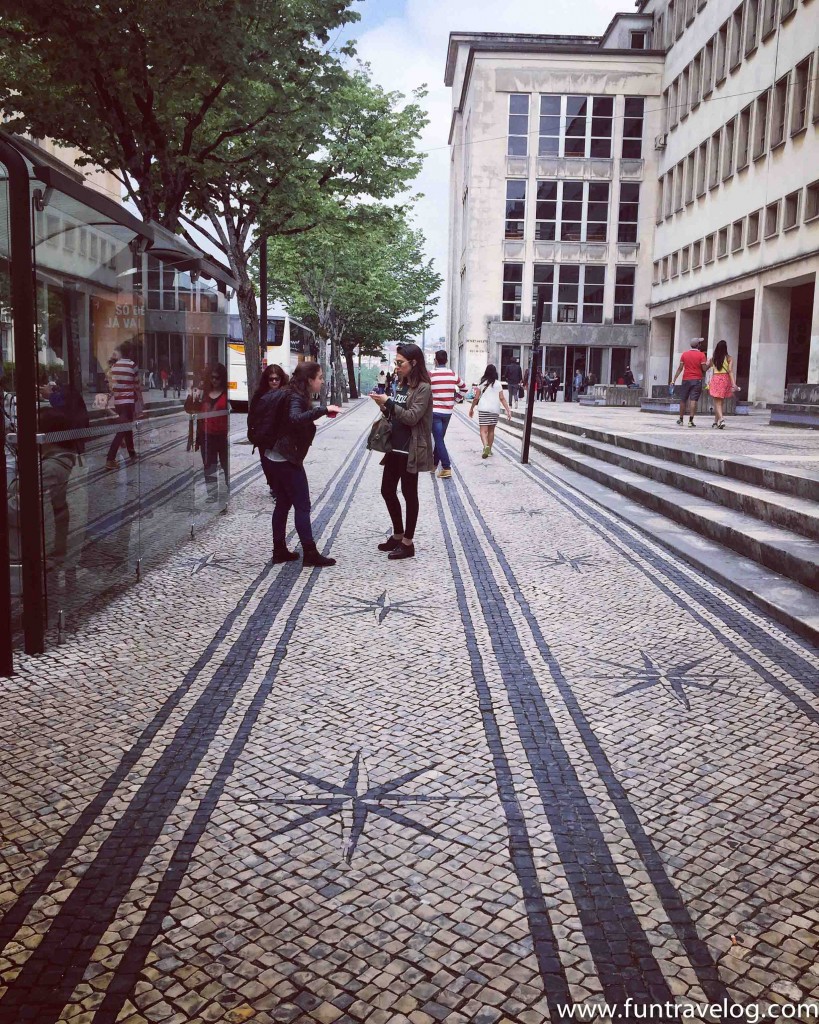 If I were to describe Óbidos in one sentence, it would be 'a castle-town straight out of a fairy tale, lined with tempting lemon and orange trees.' This is where we had our travel nirvana moment! Creamy white houses, narrow uphill streets and brightly colored lanes makes this village a well-deserved stop. The main street has an array of small shops selling Portuguese souvenirs, including their very own sour cherry liqueur called ginjinha. One sip and we knew it's made of strong stuff. Also, a visit to the top of the castle is warranted for a bird's eye of the town.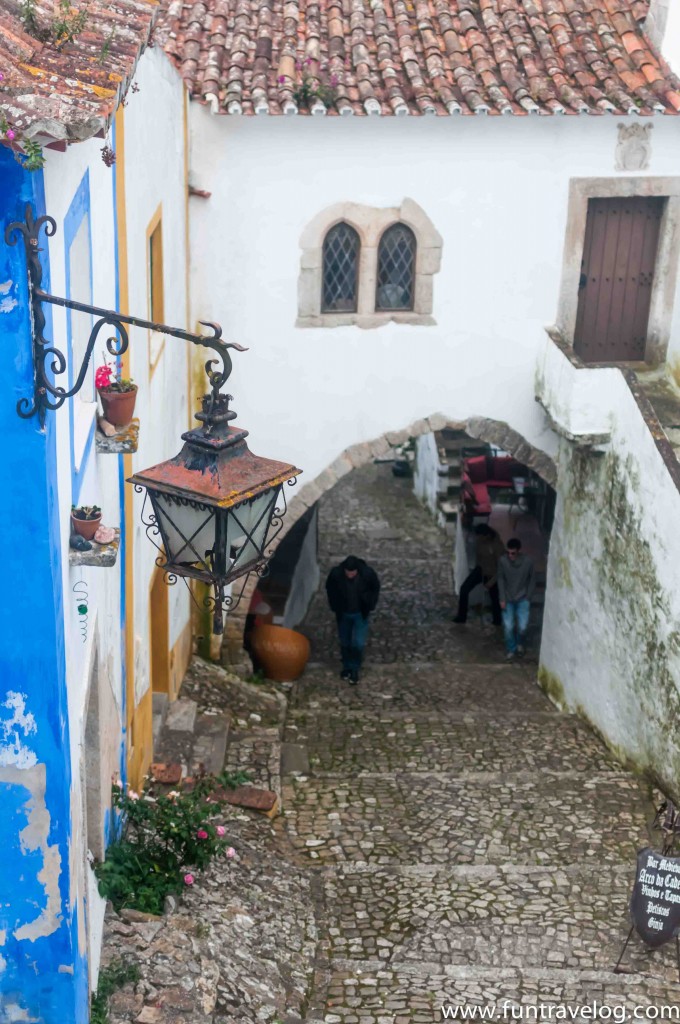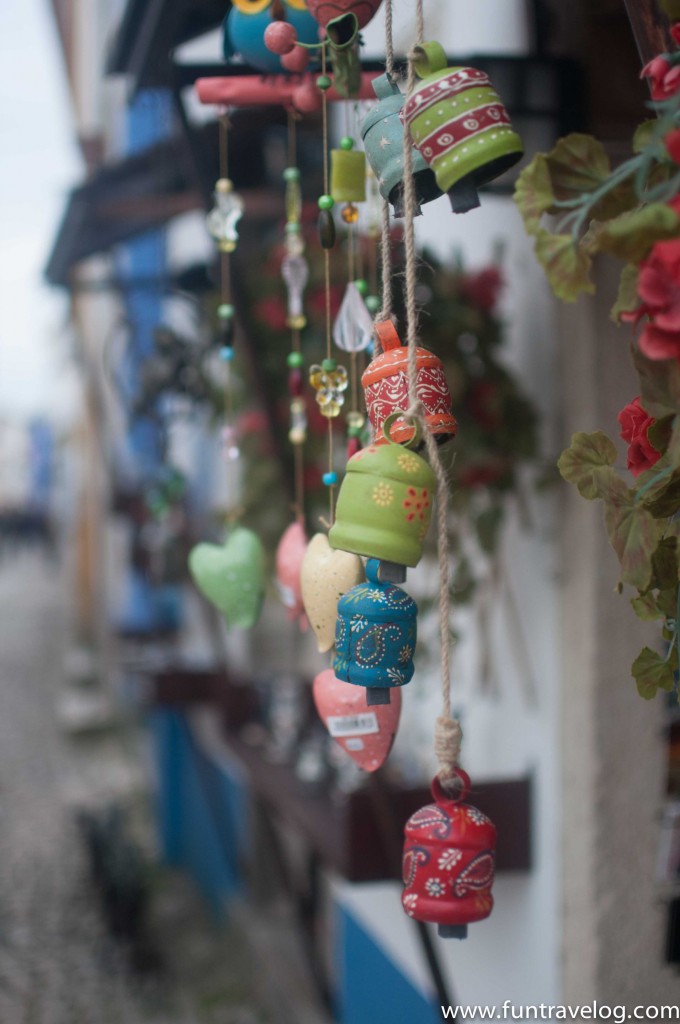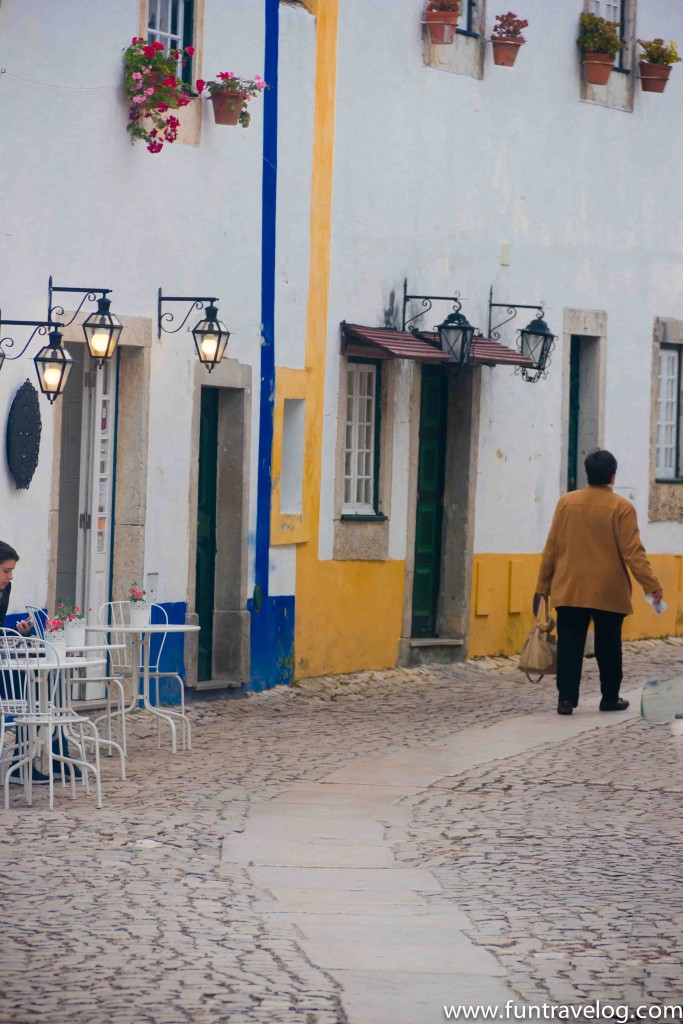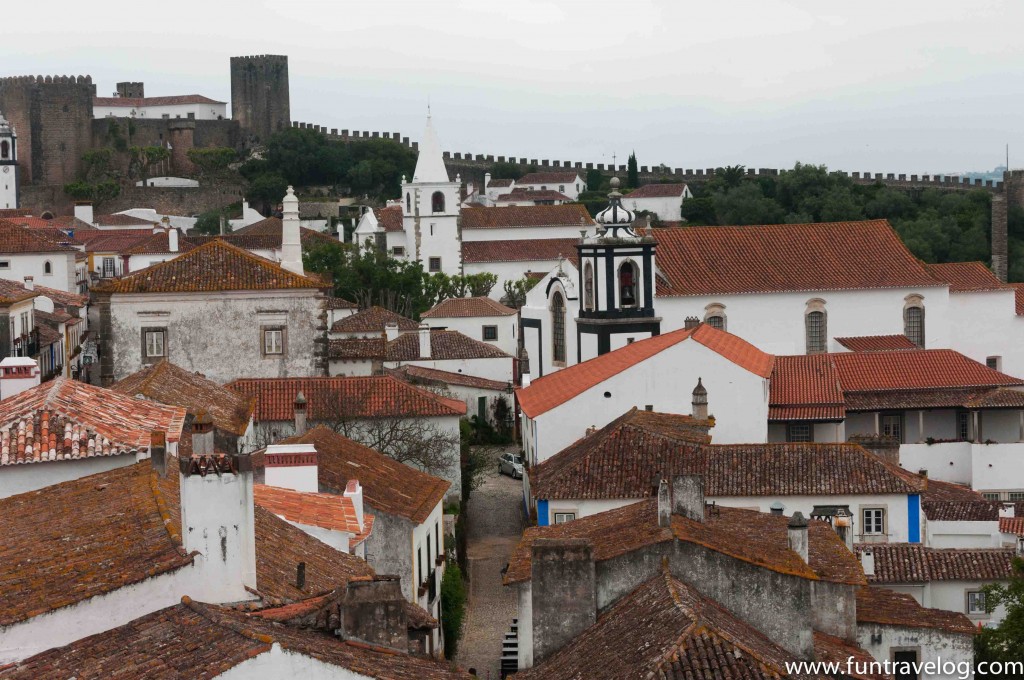 [expand title="Tip 5"] To stay in Óbidos, look no further than Casa do Fontanario. The hostess, a 75-year old Portuguese lady, welcomes you with a glass of ginjinha, made in-house by her husband. [/expand]
---
Day 5 & 6- Lisbon time!
Portugal's cosmopolitan capital is about an hour's drive from Obidos. Alive and throbbing with activity, it has something for everyone. The country has some of the best hostels in the world (that can put hotels to shame) and we couldn't have found a more convenient location than the Baixa/Chiado neighborhood to stay in and explore the city. Lisbon's Living Lounge hostel was our base for three nights.
[expand title="Tip 6"] We dropped off our car on Day 5 as Lisbon is easily accessed by metro and Uber. The Living Lounge is right next to Baixa metro station which is well connected to the airport too. Psst, while the metro is not overpriced, Uber turned out to be equally cost effective for our group of four. [/expand] [expand title="Tip 7"] Contrary to popular ideas on the web about purchasing the Lisboa Card (which provides free or discounted entry to various attractions), we purchased a Viva Viagem Card per person to access the metro. We topped it up with cash (minimum €3) as needed. The card costs €0.50 and rides are charged flat at €1.25 each.[/expand]
For our walking tour this time, we showed up at the Praça Luís de Camões for an evening tour with Miguel of Lisbon Chillout Tours. He took us through the old by lanes of Alfama, told us where the locals go for best Fado performances and shared his recommendations on the coolest bars in Bairro Alto. Above all, he narrated the history and current situation of Lisbon in a very informative yet humorous way.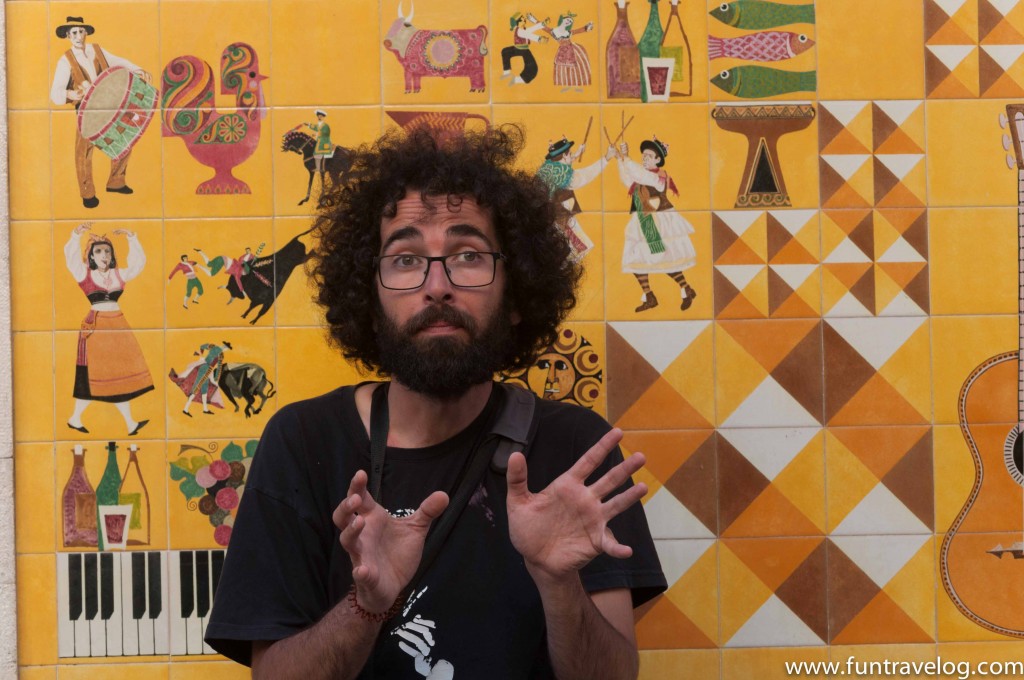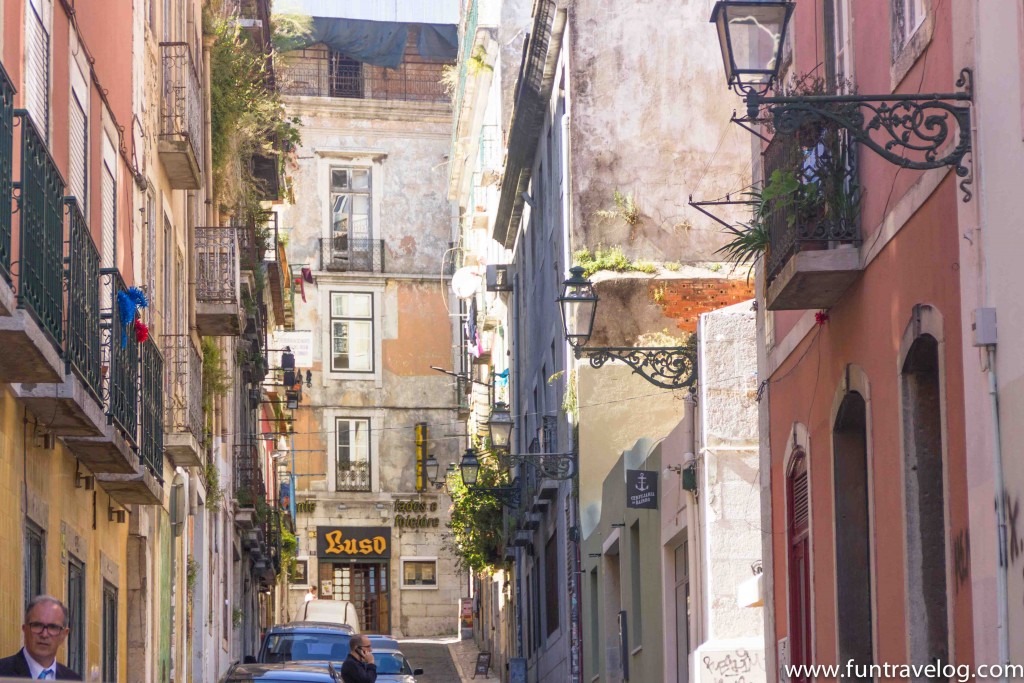 Some places are touristy for a reason. A visit to Jerónimos Monastery and the country's most popular bakery 'Pastéis de Belém' for pasties de nata spoke volumes about their popularity. The best way to reach Belem is to take the Tram 15 from Praça do Comércio square or an Uber.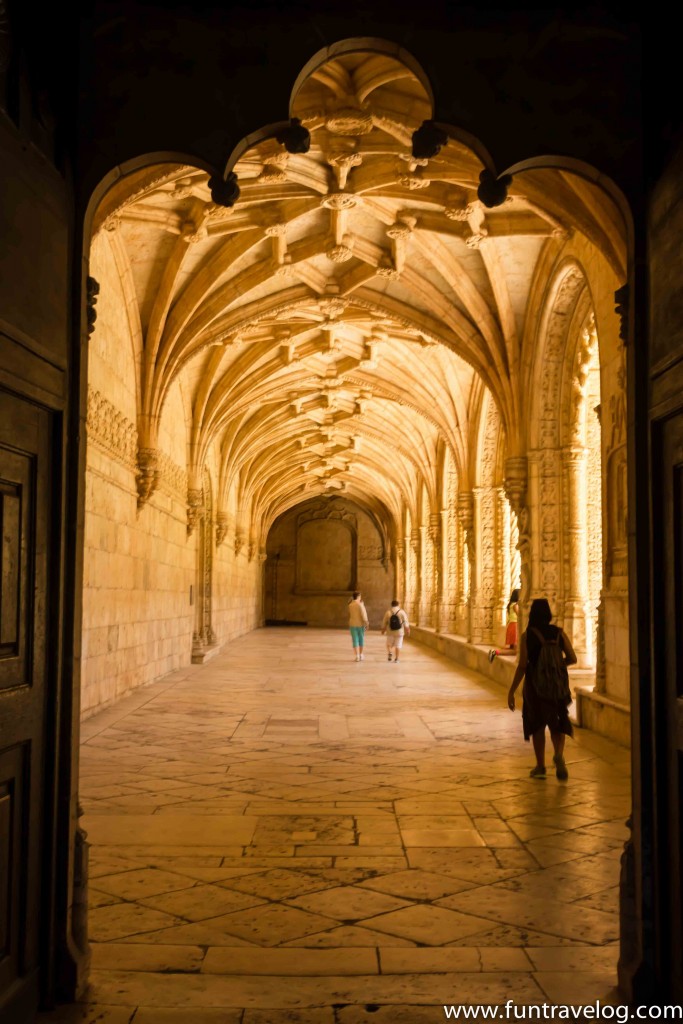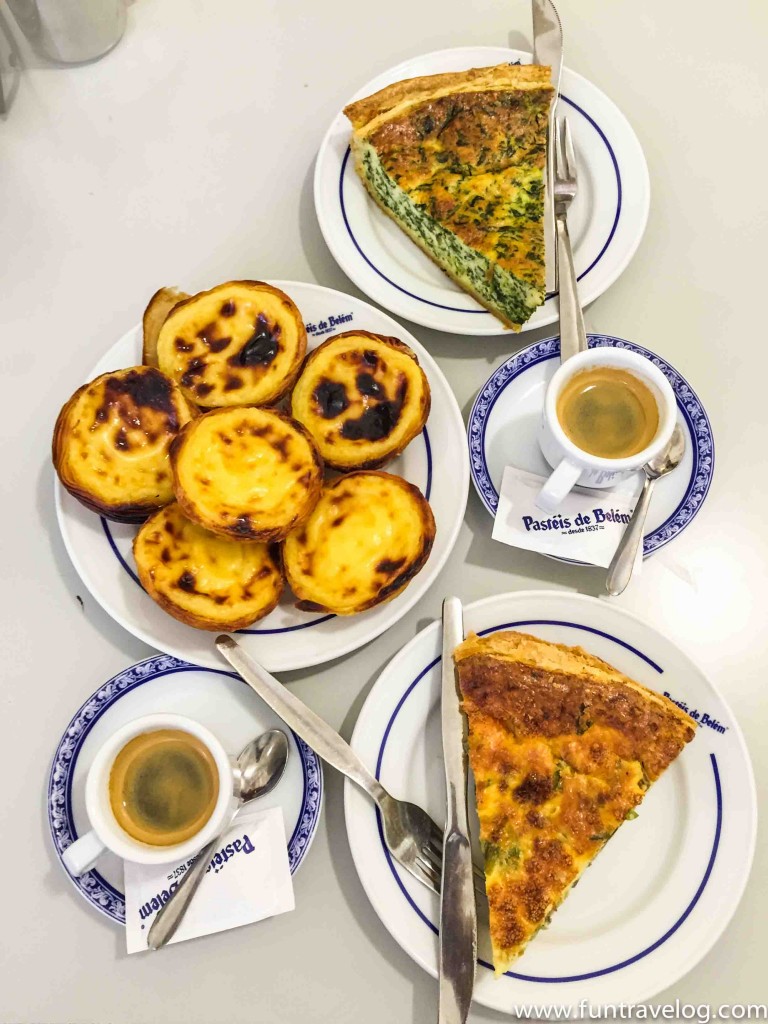 [expand title="Tip 8"] If you're short on time, skip visiting Belém Tower. Instead pay for the entrance to the monastery (student ID saves you money) and explore the intricately designed interiors and courtyard.[/expand] Lisbon is sunny nearly 330 days a year and a sun-downer is a great way to soak in its charming views. We learnt about PARK bar from our hostel's guidebook and decided not to miss it. The bar is on top of a parking garage (yes, you read it right!) and Lisbon's skyline with its orange roofed houses against the 25 de Abril Bridge looked straight out of a postcard.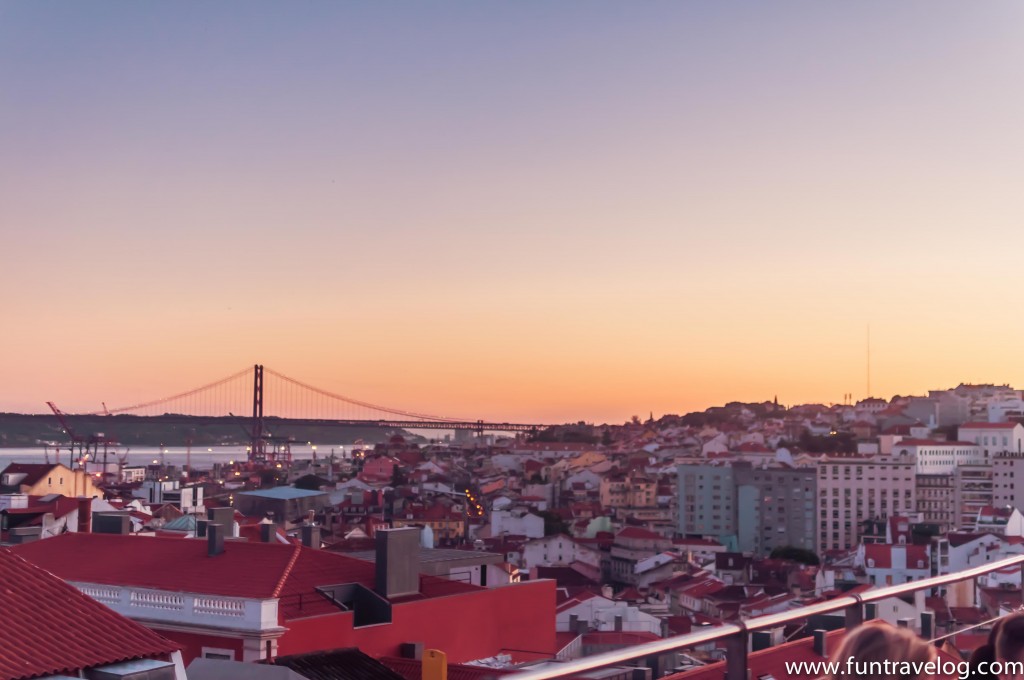 ---
Day 7 & 8- Sintra and Cascais
We planned an overnight trip rather than much favored day-trip to the medieval town of Sintra. Exploring this town involves a fair bit of walking even if you are able to take advantage of cheap Uber services. The Viva Viagem card can be used to take the train from Rossio station to Sintra. Keeping up with our dessert eating spree, we tried another local melt in your mouth delicacy called 'Travesseiro' at Piriquita – a cafe in the main town square. We first visited the secret passageways and gardens in Quinta da Regaleira, a fantasy land with waterfalls, towers and grottos. Next up was the mother of all attractions- Pena Palace and then, the Moorish Castle. Here's the official site for ticketing and hours information.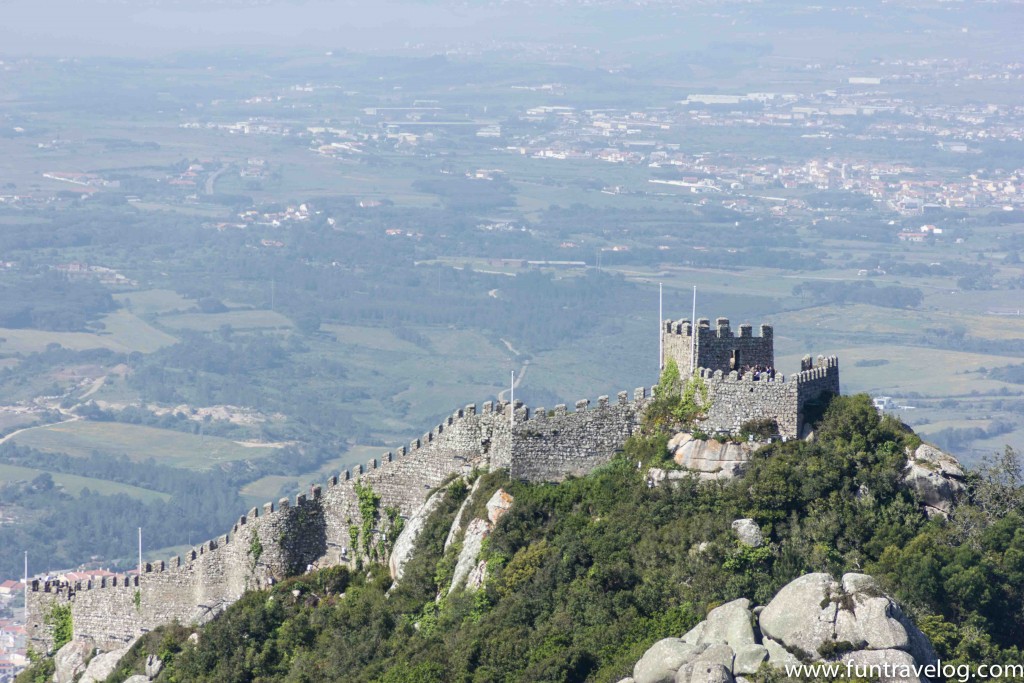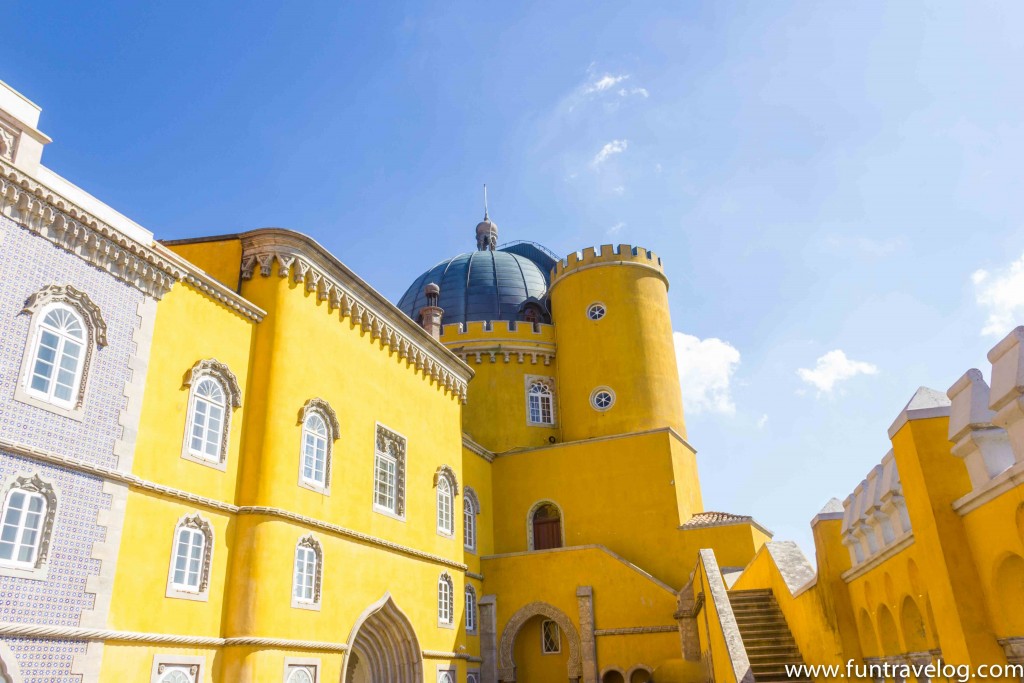 [expand title="Tip 9"] If you have a student ID, you can save on entrance fees at Quinta da Regaleira [/expand] [expand title="Tip 10"] If time is limited, buy the Terrace + Park pass for Pena Palace. Also don't make the mistake of hiking up to the entrance. Save your energy for walking up to the palace once you grab the entrance tickets from the kiosks. [/expand]
Sintra has various accommodation options, but we chose to stay at an Airbnb nestled in the hills. It was surreal to watch the cloud cover lifting over the town next morning over our freshly brewed coffee. Uber came to our rescue yet again, for our brief visit to Cascais, a beautiful beach town twenty minutes from Sintra.
---
Last but not the least..
A rich element in Portuguese history is its Fado, the traditional singing ritual typically accompanied with string instruments. Our search for an ideal spot to catch a performance ended at Tasco da Chico, a popular bar that has a presence in Alfama and Bairro Alto.
[expand title="Tip 11"] You don't necessarily need to book a Fado tour or pay for dinner reservations. Tasco da Chico is free and this is where locals go. Keep in mind that entrance doors are closed during the performances. [/expand] [expand title="Tip 12"] It has to be pasties de nata 🙂 Confeitaria Nacional was our last stop before the flight back to Boston. Rule of thumb, remember? [/expand]
Has this convinced you to book your flights to this amazing country yet? Read more of our Portugal posts if that helps further 😉 PS: still got few extra days in hand? You could consider driving to Evora or taking the train to Algarve. On an offbeat note, Madeira Island could be a very good bet too.
Save
Save
Save
Save
Save
Save
Save