Ever since we got back from our multi-leg Europe trip last month, our friends and folks on social media have been intrigued by the Faroe Islands. Any conversation about travel sparks a keen interest in me. Funny as it may sound, I have observed extreme reactions when I mention these islands. While some know exactly where it is, others present a blank face not knowing where this place is located!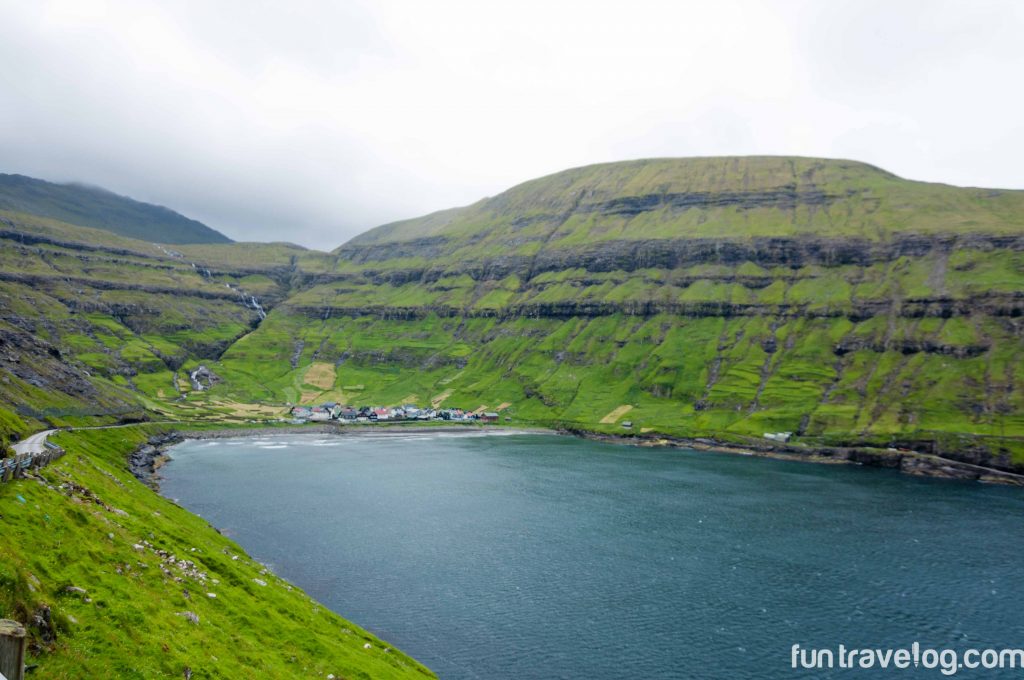 Getting there & Car Rental 101
Tucked between Iceland and Norway, Faroe Islands caught our imagination when we visited Iceland in 2015. Two years later, we've now hiked on these islands!
With direct flights to Vágar from Copenhagen and Reykjavik, getting to the Faroe Islands is easier than you think. If it is a road trip, there has to be a car rental. This time too, we preferred renting a car from a local company after a similar experience in Croatia/Slovenia last year. The official tourism board of Faroe Islands have done a tremendous job with its website to help plan your trip. Through them, we learned about Unicar Rental Company and few email exchanges later, we were ready to pick up our car on arrival*.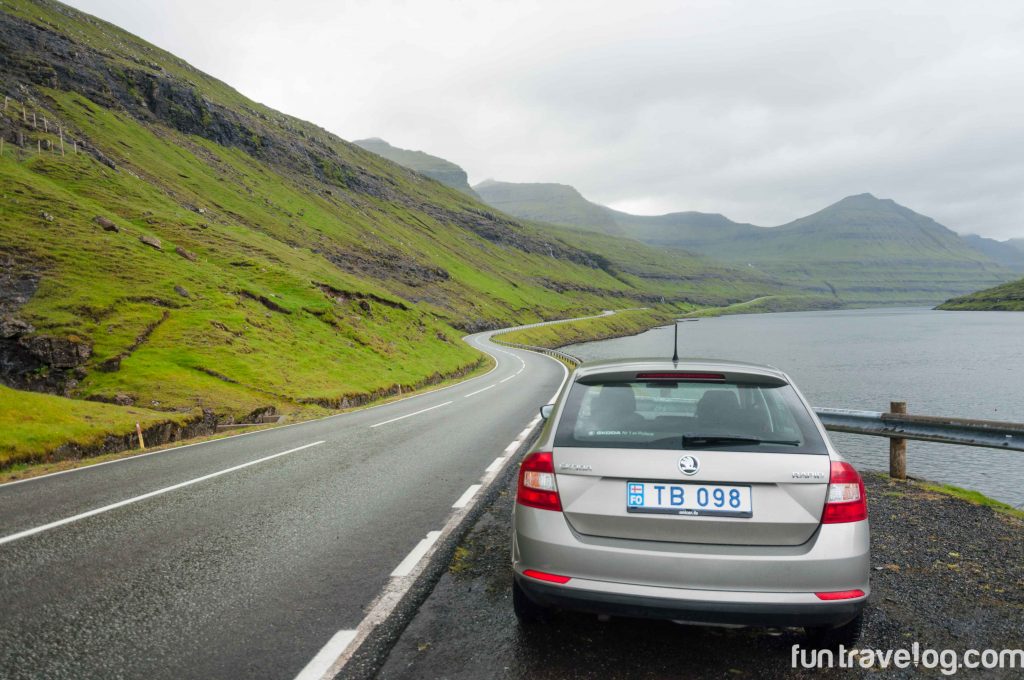 Top tip: we got an automatic transmission car and can't thank Unicar more for this. Some of the hairpin turns could be easily maneuvered 🙂
There are certain do-don'ts of driving around these islands and this video by Unicar and Visit Faroe Islands is super-helpful:
Tolls, Gas & Tunnels
I was expecting heavy toll charges on the road, and was almost biting my nails at the thought of expensive gas. Turned out that the gas was fairly priced (had to fill up full tank once in four days and it cost me ~$40) and there are just two tolls in the whole archipelago (Vágar to Streymoy, Eysturoy to Klaksvík). You can read more about sea tunnels and driving on the islands in the Unicar FAQ page.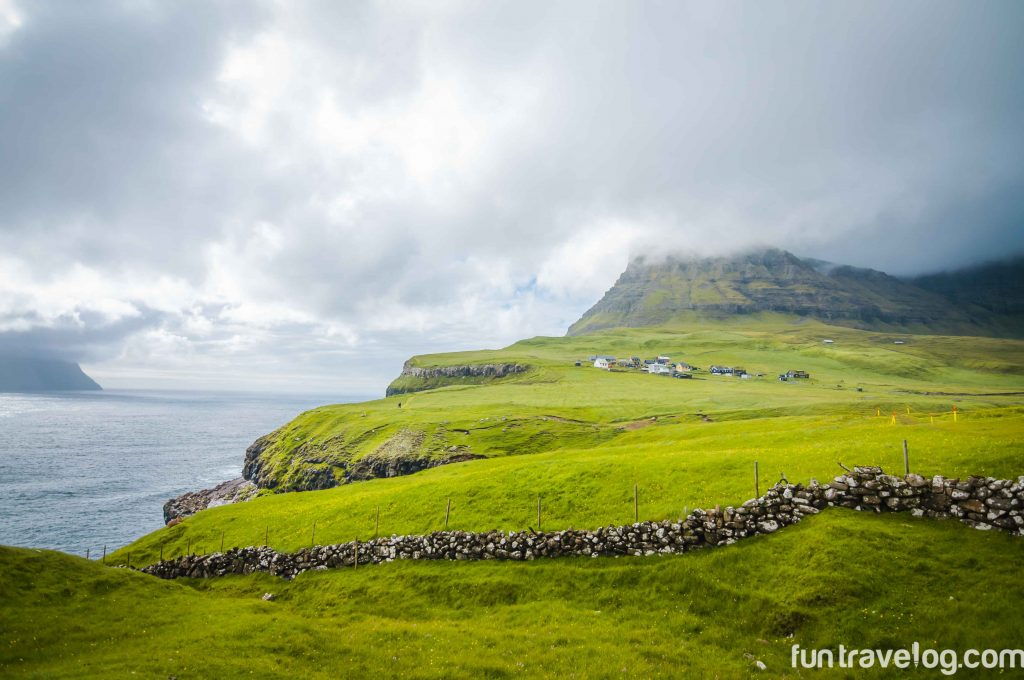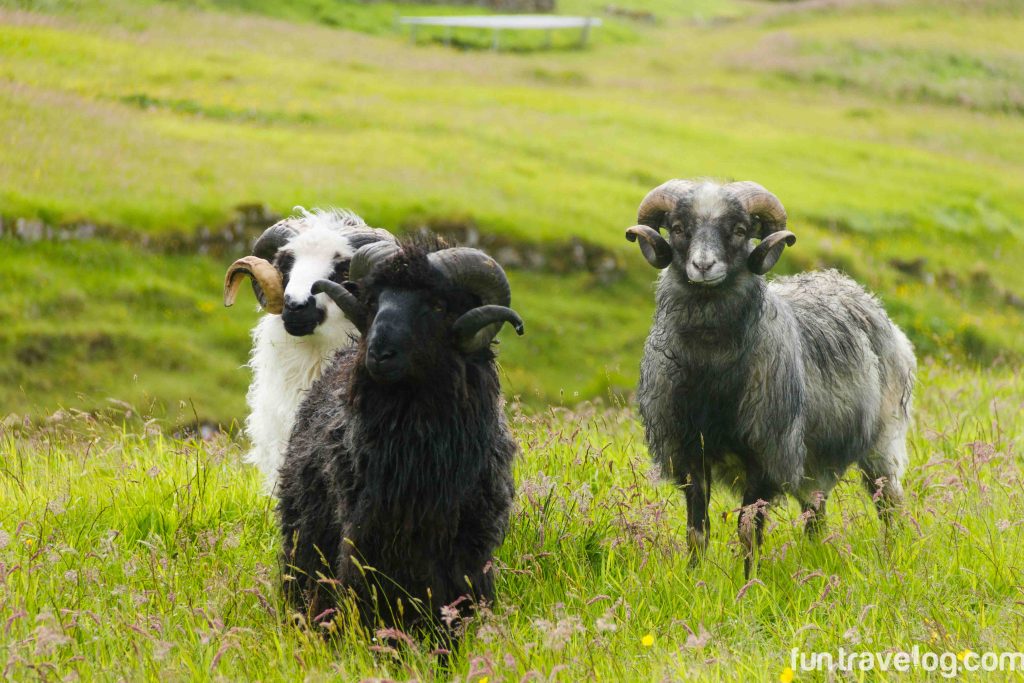 Sheep outnumber humans living here. Last year, the tourism board tied 360 degree cameras on these furry creatures to map the country's street views and uploaded the images on Google Street View. Driving around these islands was much easier than I had expected, although I must admit I was initially scared of the tunnel chicken game 😉
There are many tunnels (some really long!) that one encounters while driving around. While most of them are two way (there are signs posted at the entrance), some are one way. Obviously a driver on one side has to duck in the spots marked as 'M' to let the other pass. Luckily the traffic is not bad as I see in Boston everyday and most drivers are calm.
Food
As vegetarians, we were prepared to have limited choices when traveling around these islands. Before departure, we stocked upon some ready-to-eat Indian breads (known as parathas and theplas) and various trail snacks (thank you Trader Joe's). The good part is most of the hotels or guesthouses offer complimentary breakfast, like ours did. Just in case you're curious to know, we stayed at Guesthouse Hugo in Sørvágur (wonderful hosts) and Gjáargarður Guesthouse at Gjogv (the only B&B in the whole town with a picturesque setting). Besides, there are supermarkets in every town (closest to airport is one in Sørvágur).
We did not end up visiting the capital Tórshavn (more on this below) but noted a few places that serve vegetarian food:
Smakka (more of a café)
Sirkus (2 KM from Smakka, famous for cocktails too)
Cafés line the streets of Tórshavn and are found in most of the larger villages. Good cafés include Brell, Kaffihúsið, Kafé Umami, and Kafé Kaspar in Tórshavn, Café Fríða in Klaksvík, Kafé Mormor in Tvøroyri and Café Cibo in Saltangará. There's also a Faroes' only juice bar at No 12. in Tórshavn.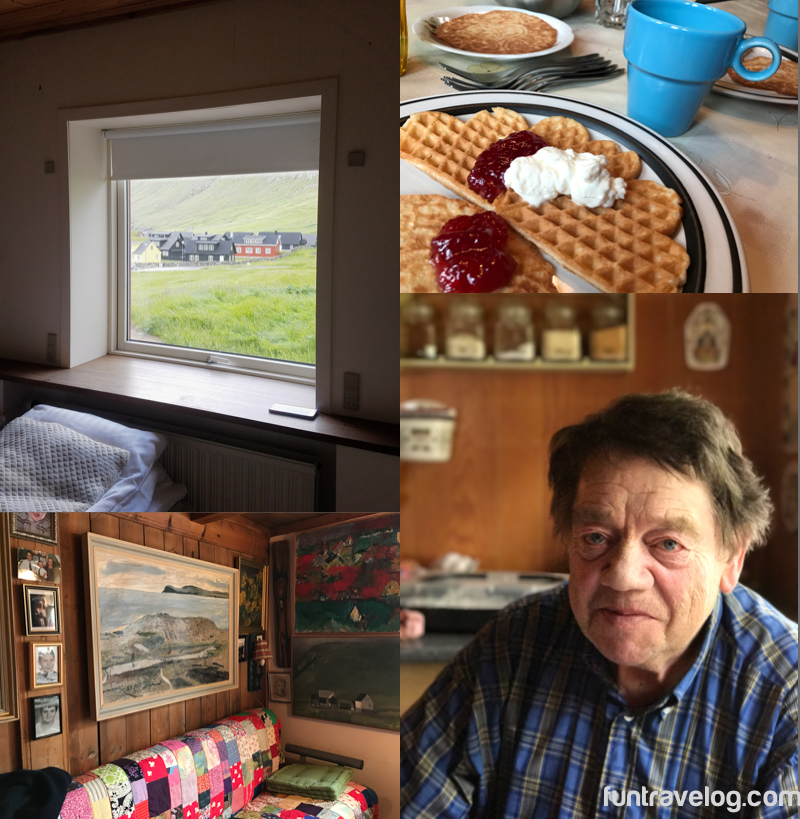 Also as you travel across small villages, there will be many residential houses that offer tea/coffee, cookies and waffles. Do not miss them as it cannot get more local than this 🙂
Ferries
We touched the islands of Vágar, Streymoy, Eysturoy, Borðoy, Kalsoy and Mykines on this road trip. However getting to islands of Kalsoy and Mykines involved ferries which run on schedules, BUT weather permitting. Often the Faroese would say- we do not have bad weather, just a lot of weather! Here's recap of what we experienced:
Nature's Glee: we drove from the village of Gjógv to town of Klaksvík, primarily to take a ferry to Syðradalur (Kalsoy). This was part of our plan to hike to Kallur lighthouse. Luckily the ferry was running extra slots because of sunny weather and no prior reservations was needed. Also, we were able to take our car into the island to drive into the town of Trøllanes, from where we began the hike.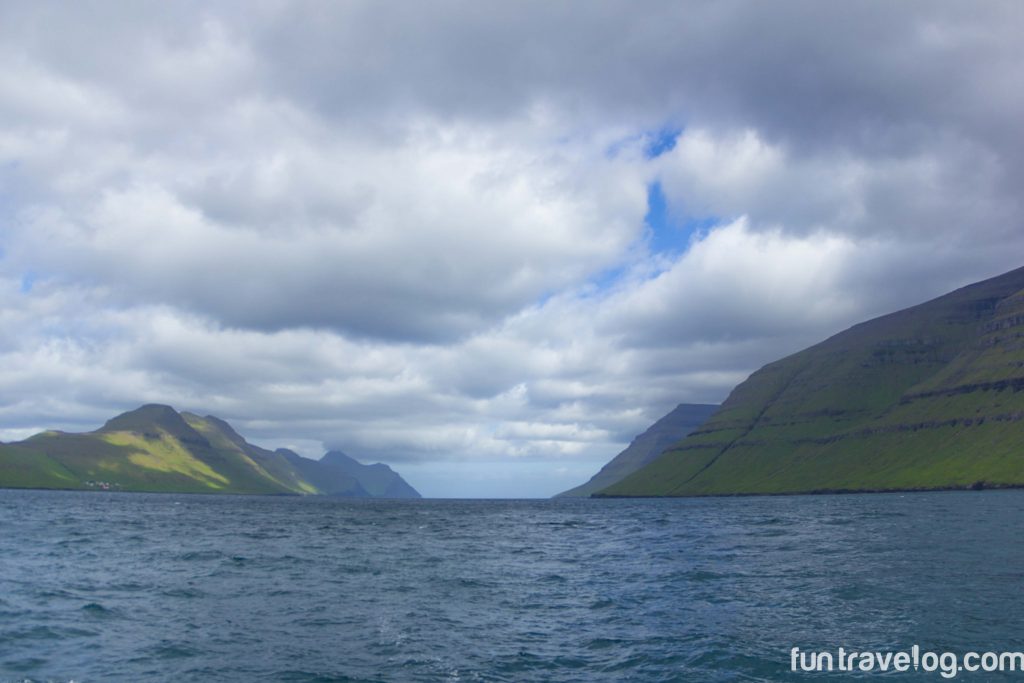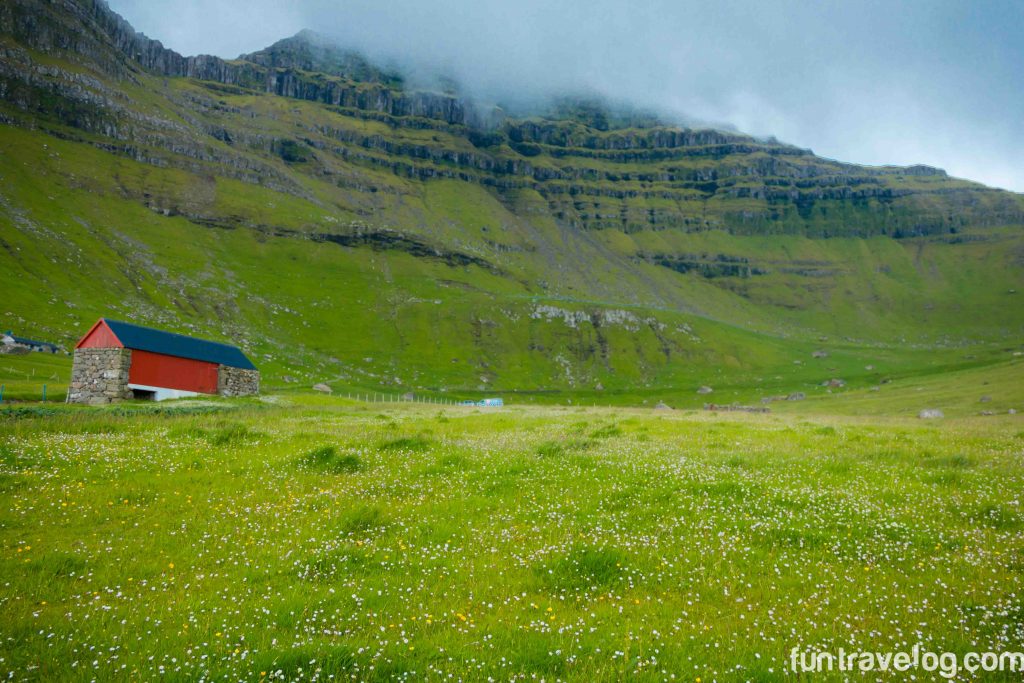 Nature's Fury: on the other hand, getting into the island of Mykines was a different story. Our ferry bookings to get to Mykines were canceled two days in a row because of poor wind conditions. Mykines is the westernmost island and getting to/from here is tricky at times. Ferries and helicopters are the only modes of transport to reach here. Luckily, while grabbing early dinner in Klaksvík, we learned that an extra ferry will be running to Mykines on the following day. That day happened to be our last day in Faroe Islands Let me warn you here: locals would not recommend making a trip to Mykines on the day of your departure, because there are chances you might get stranded on the island due to ferry cancellations. We took a leap of faith, double checked the weather apps and booked our seats. Coming to Faroe Islands and not being able to visit Mykines was something we were not ready to compromise on.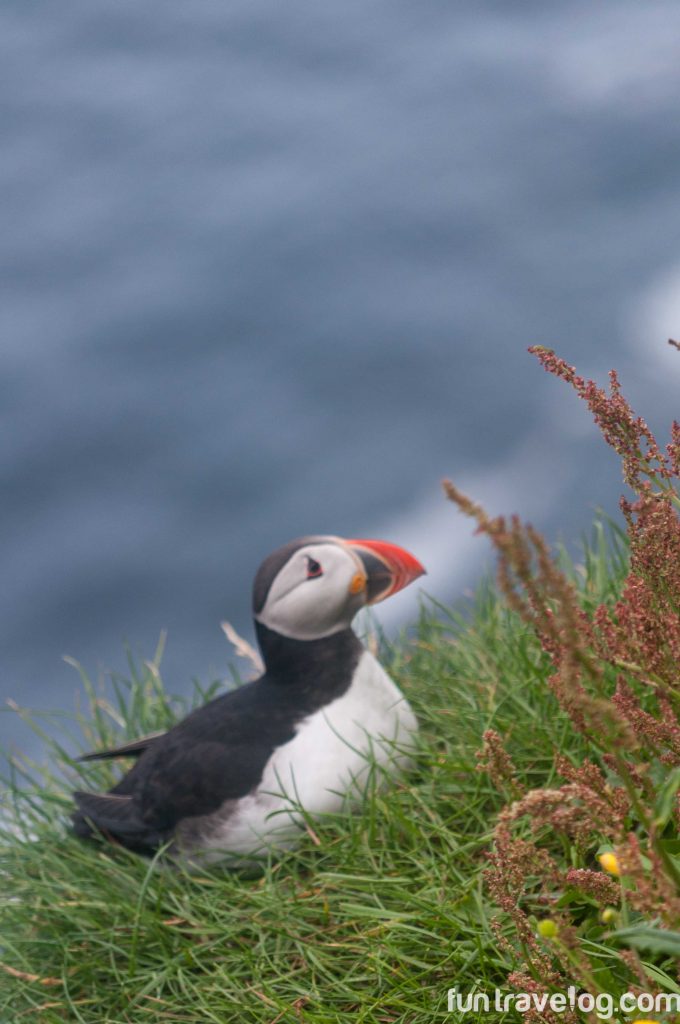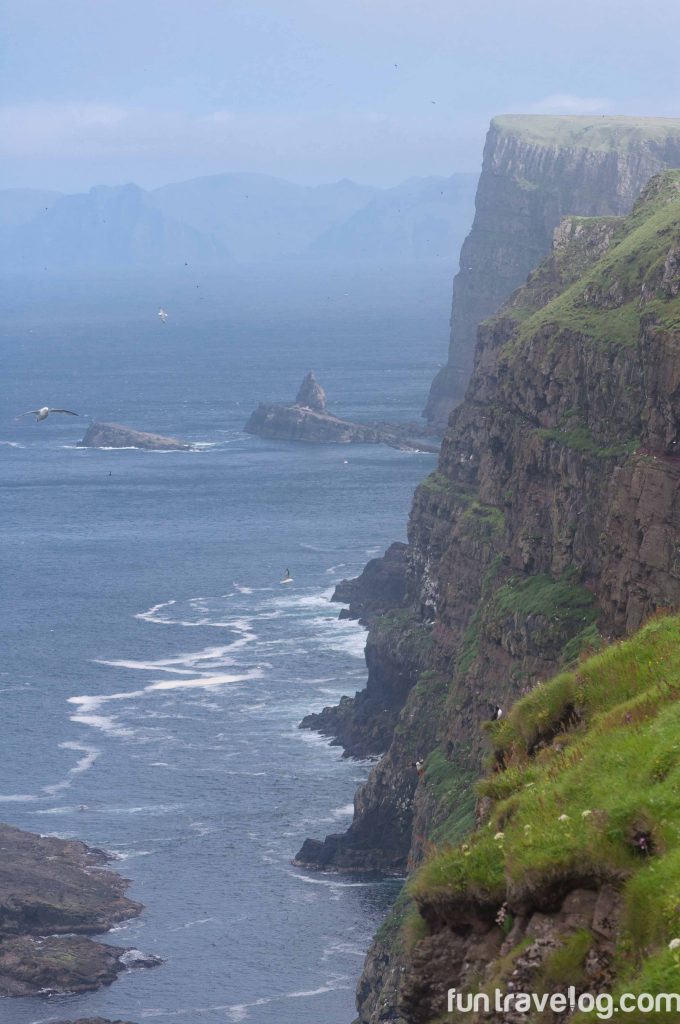 Top tip: Bookmark this page with the Mykines ferry schedule, make advance bookings and keep checking frequently to know about ferry departures.

We had originally planned to spend time in the capital Tórshavn on our last day, but we both knew that everything was secondary compared to Mykines. Although our hiking boots were soiled and weather proof jackets were put to extreme test, there was a sign of content on our faces because we had experienced Europe's best kept secret during the past four days.
Visa
A special note for my readers holding Indian passports- Faroe Islands is a part of Kingdom of Denmark. You'd need to apply via Danish embassy requesting Schengen visa 'valid for Faroe Islands'. A regular Schengen visa will be invalid.
---
*We collaborated with Unicar by reaching out to them. The views expressed in this post though are entirely our own.
Save
Save
Save
Save
Save
Save
Save