This weekend in the Berkshires, we visited a small farm that makes goat cheese. Google Maps threw us on a 2 mile long dirt route through a forest to get there. As we entered the farm, we saw goats surrounded by wooden and electric fences, but no people. Another couple was proceeding to leave the premises. We walked around alone, saw the facilities but weren't sure if we should stick around.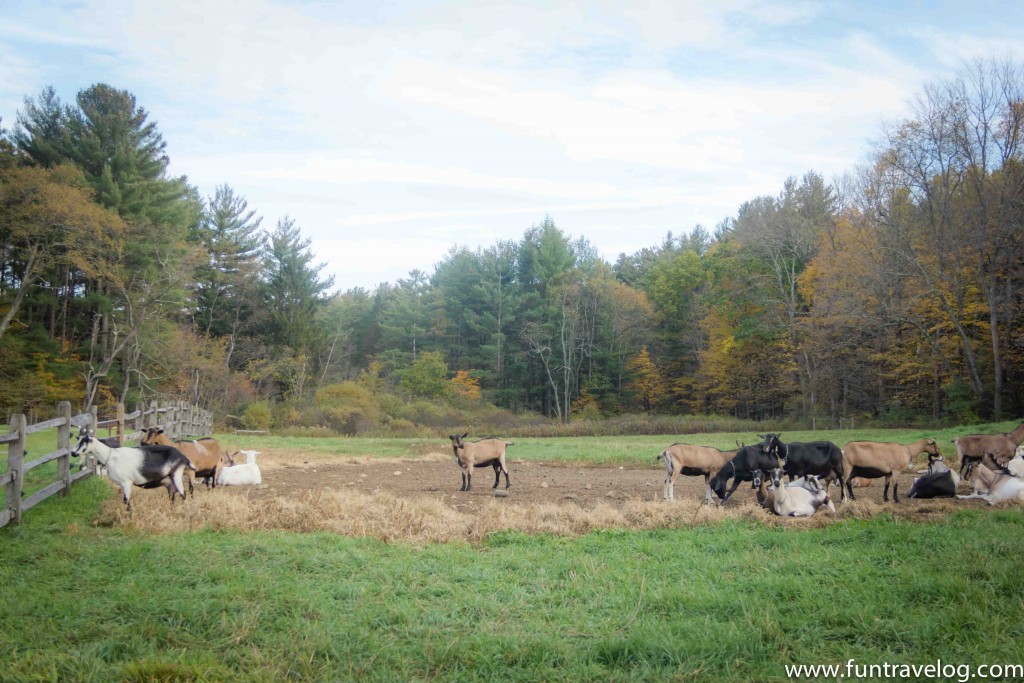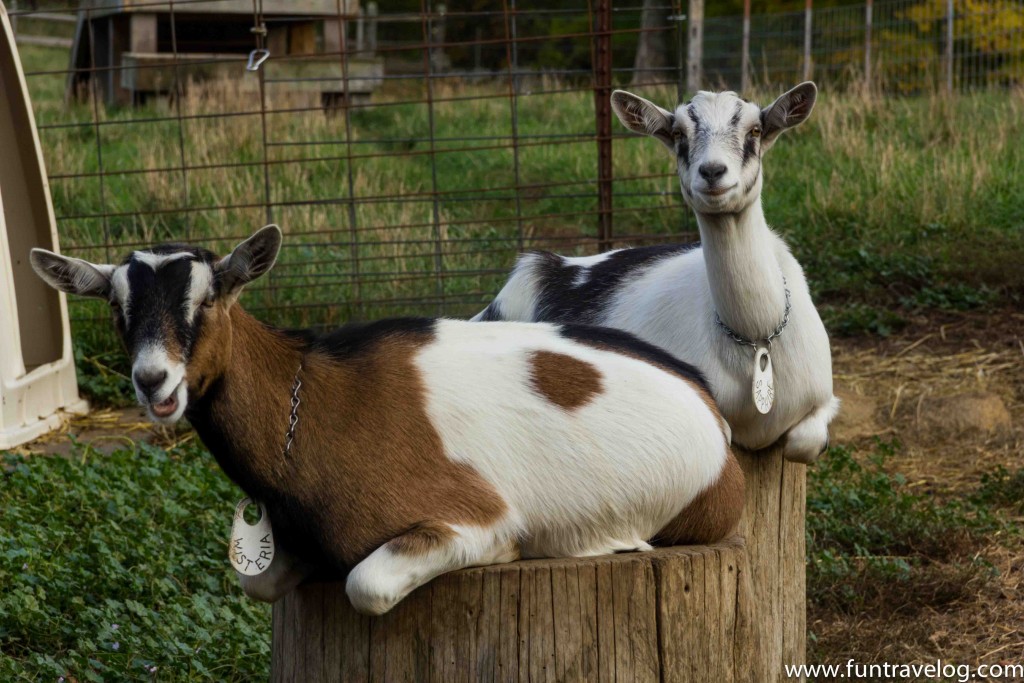 Suddenly, a woman drove in from a dirt road in another direction. She seemed approachable and smiled when we walked over to talk. Her name was Susan and she introduced herself as the owner of the farm. Susan told us about how she and her former husband set up the farm by sawing trees from the patch of forest land. "We did it all by ourselves, it didn't cost a lot of money, but took our time and effort for 5 years. I'm fond of design..and my father taught me to put all of this woodwork together, so we used all the wood to make the barn, shed and these facilities."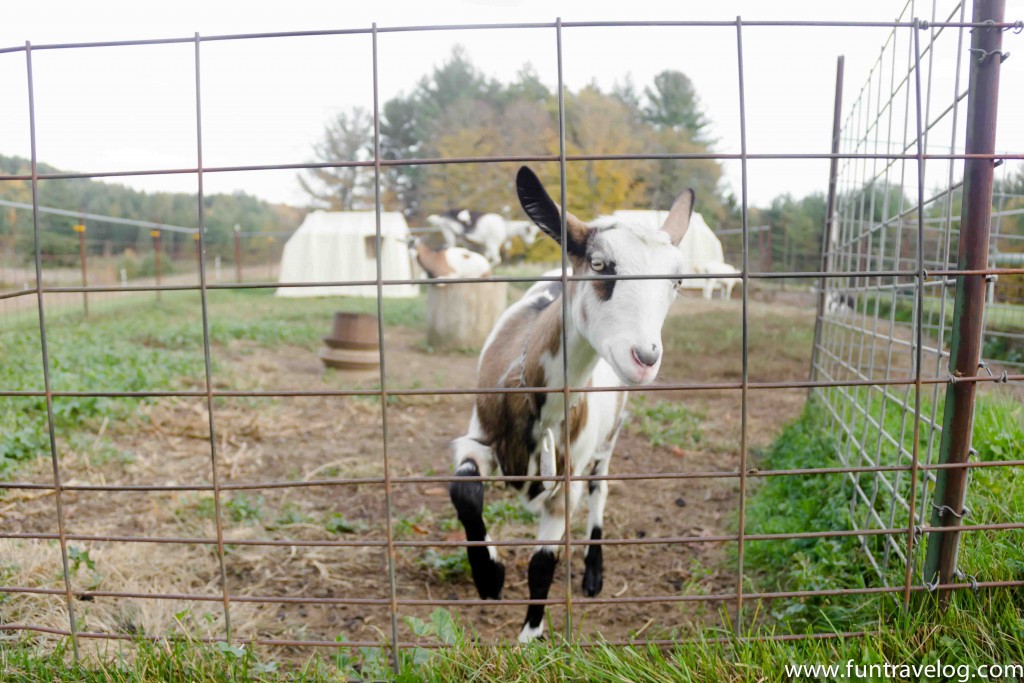 "We did it all by ourselves, it didn't cost a lot of money, but took our time and effort for 5 years."
Susan has been running Rawson Brook Farm for over 30 years, making goat cheese every day that she supplies to local restaurants and stores. Her website is under construction for years and they've managed to grow only due to word of mouth. "Do you have any kids?" I asked her. "Yes, we adopted a girl from India and we belong to an entire group of parents that have adopted children from India. That's why when I saw you, I wondered if you belong to that group! Your face looks familiar. Not to say that all Indians look familiar."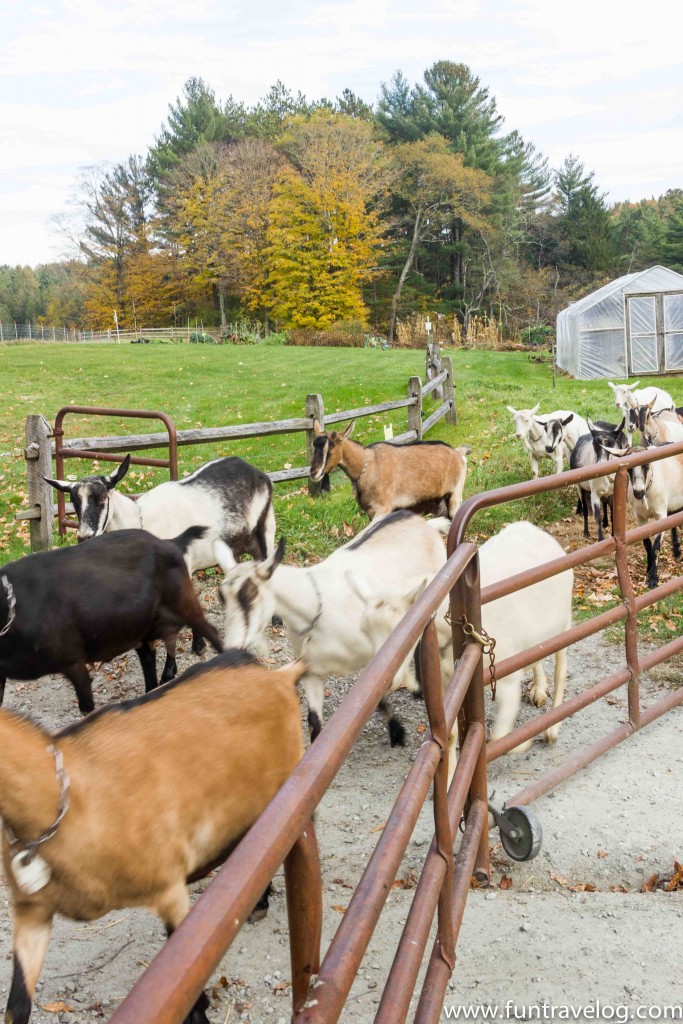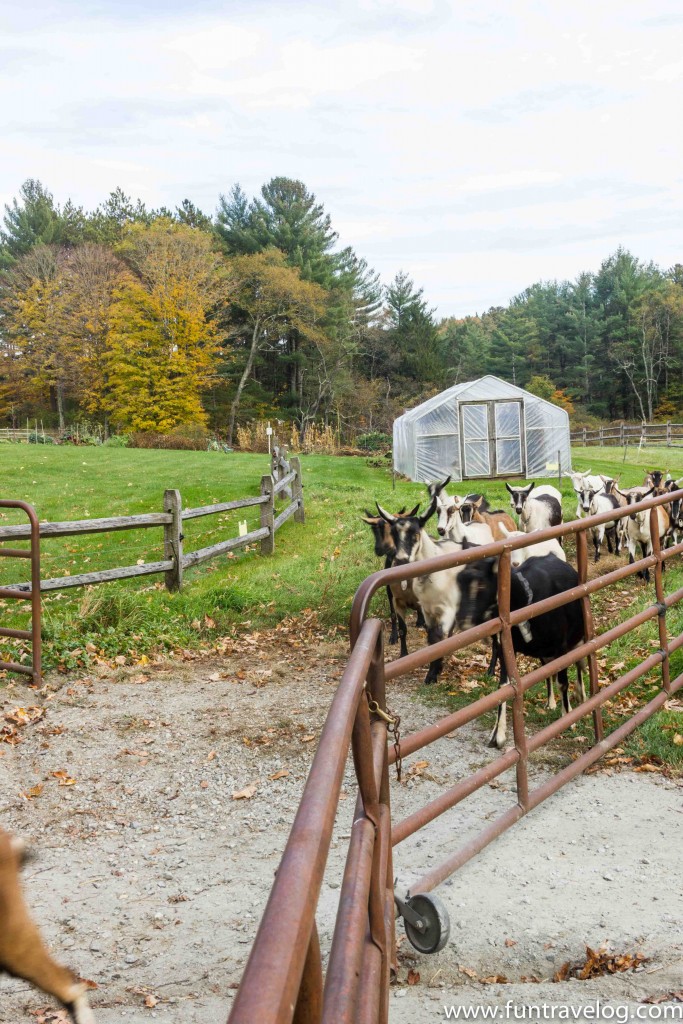 In the next hour, she threw open the fenced doors and lovingly directed the goats close to the milking unit (and boy, how obedient were most of them!) Milking begun soon after by her employee on the other end. Susan and her team milk the goats twice a day, and the cheese is made fresh daily. We planned this visit after reading about the farm in NY Times. Coincidentally that same morning, our Airbnb host served us cheese from Susan's farm for breakfast. It was delicious, and after hearing Susan's story – it was possibly the most inspiring cheese I've had! Listening to her speak taught me something no talk or article could – if you do something well enough constantly, you don't need to advertise. People will seek you out, just like we did.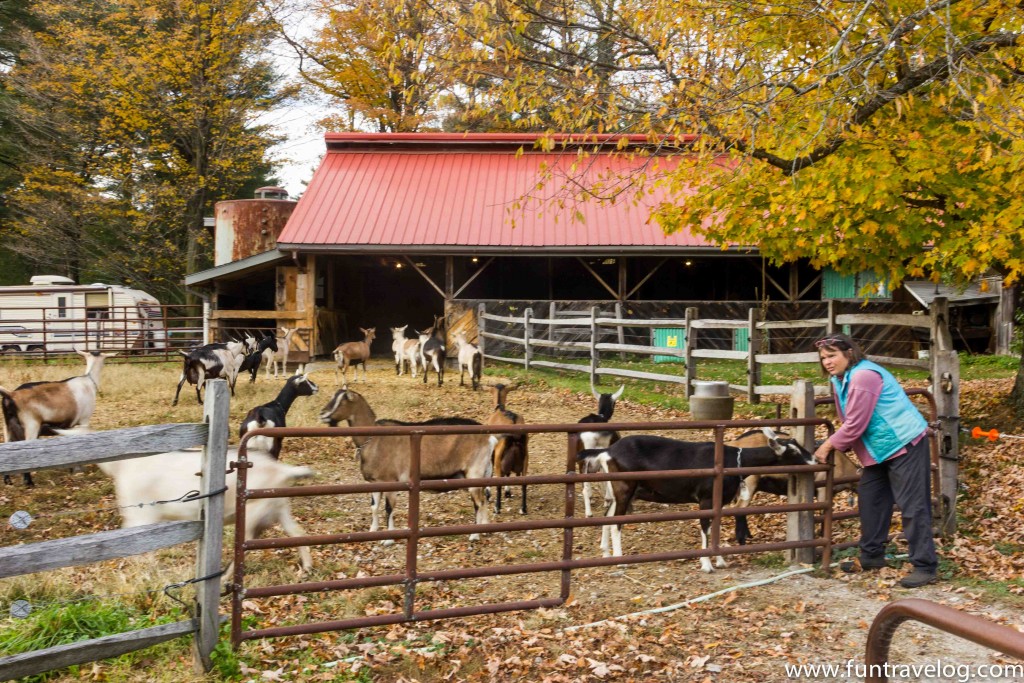 Good to know
Rawson Brook Farm is located at 185 New Marlboro Rd, Monterey, MA 01245. To avoid taking the route through the forest, (though Susan mentioned that it's her favorite route) – set your GPS / Google Maps to take you to the town of Monterey first, and then set it to the address of the farm.
We tried the chive & garlic cheese and the thyme & olive flavors and loved both! Since it's freshly made, the cheese is creamy and light.
Try to time your visit between 4-6pm to watch the goats being milked.
Save
Save
Save