If you have been following us, it's no secret that we absolutely love road-trips. The freedom of exploring hidden places, spending idyllic hours over a mid-morning dessert and tremendous photo opportunities (which you'd otherwise miss if you were stuck in a public transport) win us over each time. But behind every oh-so-dreamy road-trip itinerary lies detailed planning and careful research on the do's and don't's especially while visiting countries that are quite different from each other.
This past month we picked rental car keys at Zagreb airport in Croatia and set out for a 9-day road trip across the country (including a night detour in Slovenia 😀 )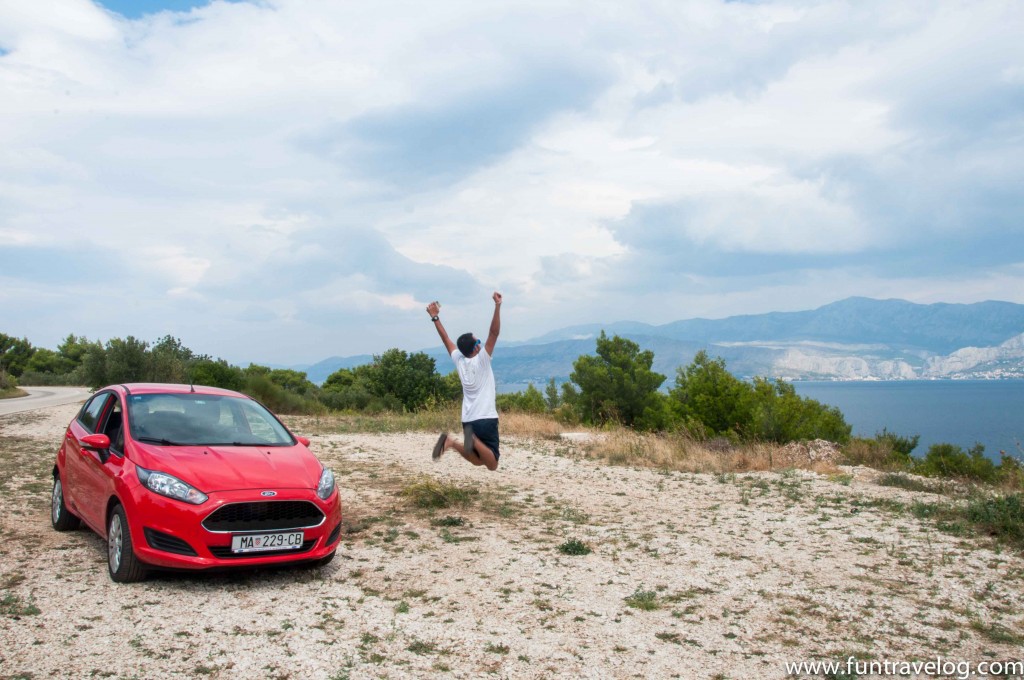 Based on our experience, here's what you need to keep in mind when planning a road trip across this side of the Balkan region:
1. Visa
If you're an Indian passport holder like us (or a citizen requiring Schengen visa), make sure to obtain a multiple entry Schengen visa. This is partly because driving through Croatia entails crossing border that overlaps with Bosnia & Herzegovina. Also this would allow you to visit neighboring countries like Slovenia and Montenegro.
Croatia is a part of the EU zone but not a member of the Schengen system (true as I post this). This means if you go to a Croatian Embassy, they would issue only a Croatian visa, which is not the same as Schengen visa. In our case, we got a 180-day multiple entry Schengen visa from Portuguese embassy before our trip to Portugal in May. This visa was good to go for our road-trip across Slovenia and Croatia in September.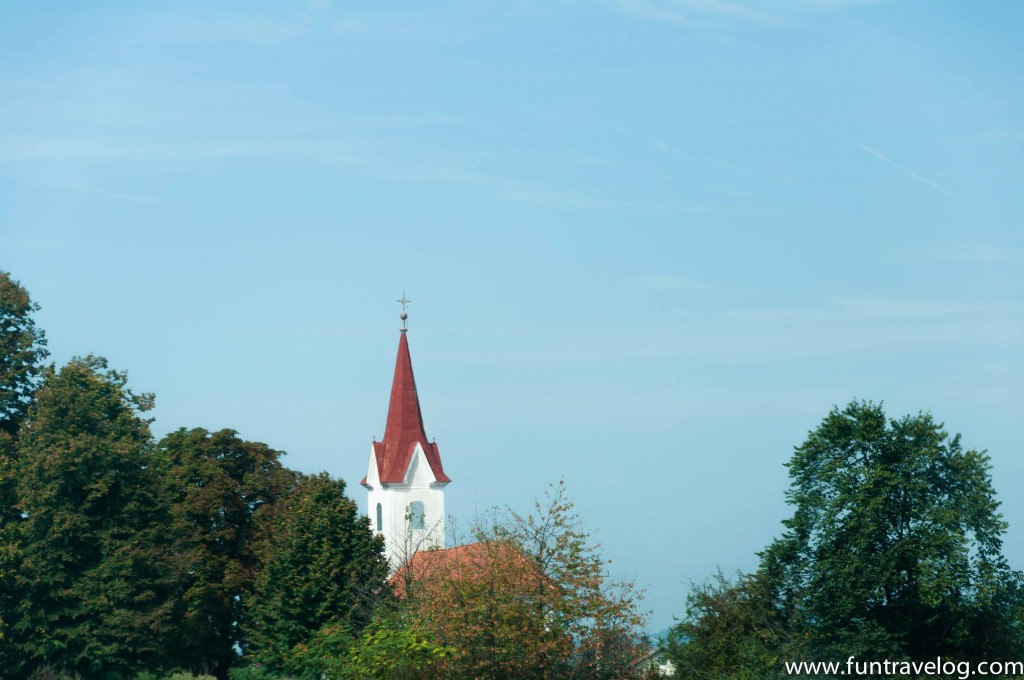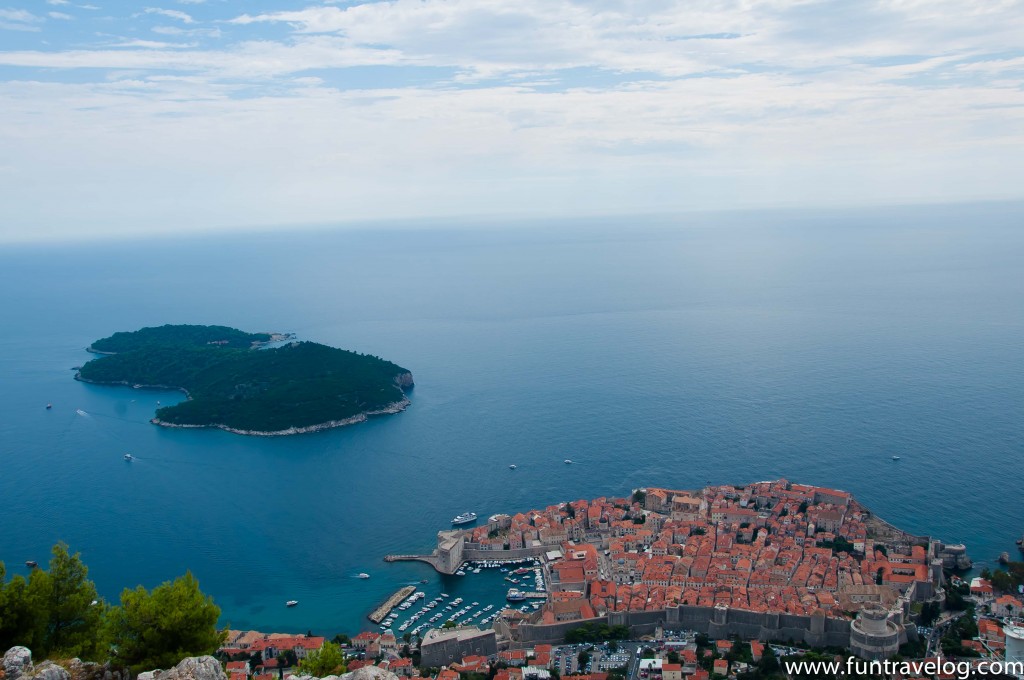 2. Currency
Croatia has its own currency called 'Kuna (HRK)'. Besides carrying our credit card which has no foreign transaction fee, we carried some euros and US dollars in cash. While most restaurants, cafes, stores accept credit cards, many small establishments don't. They are mostly happy to accept euros. However, keep in mind that local fruit sellers and smaller road-side vendors only accept kunas. As a rule of thumb, airports are the worst places to exchange currency. We exchanged some euros to kunas at the first gas station before we entered Slovenia (which will be my next and very important point). Besides, there are exchange offices in all major cities of Croatia where you can get your cash converted to kunas at a very reasonable exchange rate. We were able to get this done in Split and Dubrovnik.
For Slovenia, Euro is the official currency.
3. Tolls
If you're planning to visit Slovenia like we did, here's an important note (actually two!).
Once you've picked your car rental in Croatia, stop by at a gas station along the A2/E70 main highway in Croatia (whichever comes first) as you are driving towards the Slovenian border. Step inside and ask for a 'vignette' which you need to affix on your car. The lowest is the 7-day pass that costs around 15 euros. Every car needs to have this affixed to drive into Slovenia, else you'll be slapped with a heavy fine at the first tollbooth in Slovenia which appears real soon after crossing the border (believe me!). We read some reviews online where folks suggested that you can buy the vignette soon after you cross the border, but before the first toll booth. Maybe it was just me who found it hard to find those gas stations and I'm glad (and so relieved) that we purchased the vignette beforehand. Costs are the same nevertheless. Supriya freaked out for a moment when she saw numerous cars without the vignette that were stopped by the Slovenian police. So better be safe than sorry!
Booking a car rental with a pick up and drop off within Croatia will be way cheaper than a cross border rental. I remember looking at ~250 euros drop off fee when we were considering a pick up in Ljubljana and drop off in Dubrovnik. That is why we flew into Zagreb and opted to drive to Slovenia.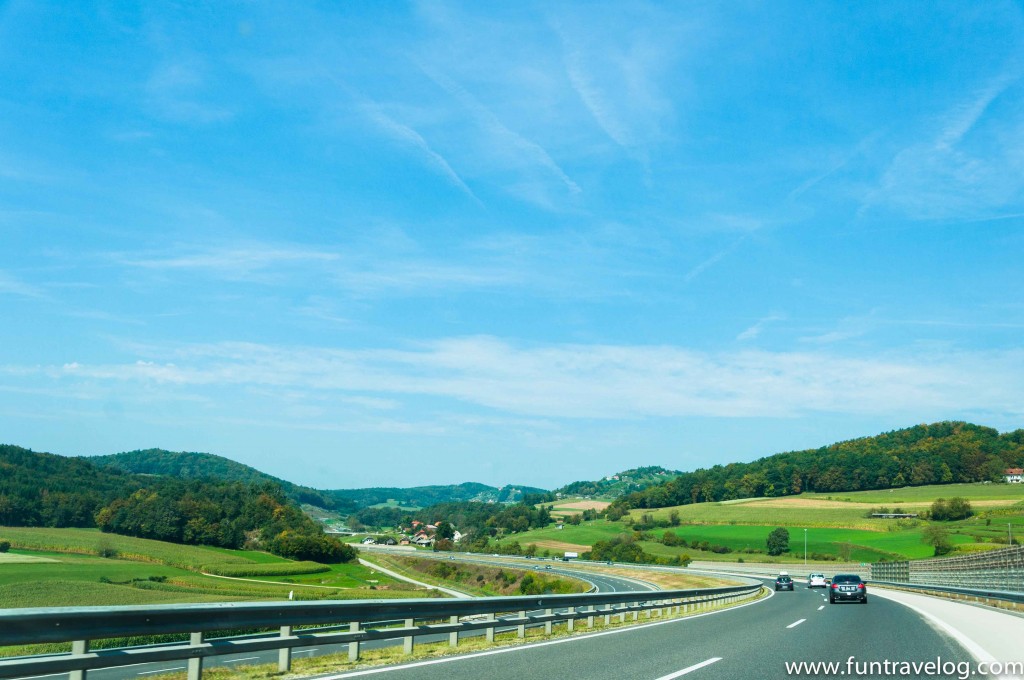 For driving across Croatia, you just pay tolls as you enter and exit the highways. Luckily they accept credit cards. However, the toll booth near the Croatia-Slovenia border accepts only kunas. It was a wise decision for us to get kunas exchanged at that first gas station from where we obtained the vignette (refer tip #2).
4. Driving
In Croatia, driving is an absolute pleasure. You drive on the right side of the road (similar to other EU countries, USA etc). You are required to keep the headlights on all the time while driving here. The reason for that could possibly be the numerous tunnels you pass through while driving along the highways.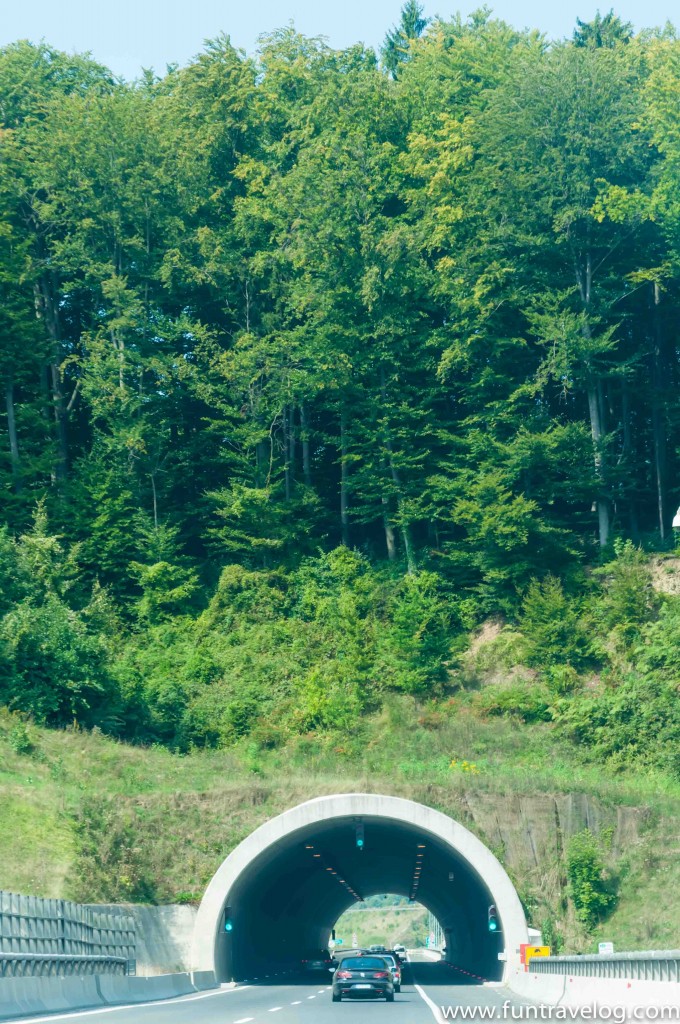 We rented the car from a local Croatian company called Uni rent. We were very happy with their service and highly recommend them. Here's a separate post on car rental tips on Croatia where we spill the beans further 🙂
5. Food & Water
Tap water is absolutely safe to drink and don't shy away from requesting for it at the restaurants. Most of them will provide it complimentary. Else water is charged, which still shocks me coming from US and India where it is usually complimentary.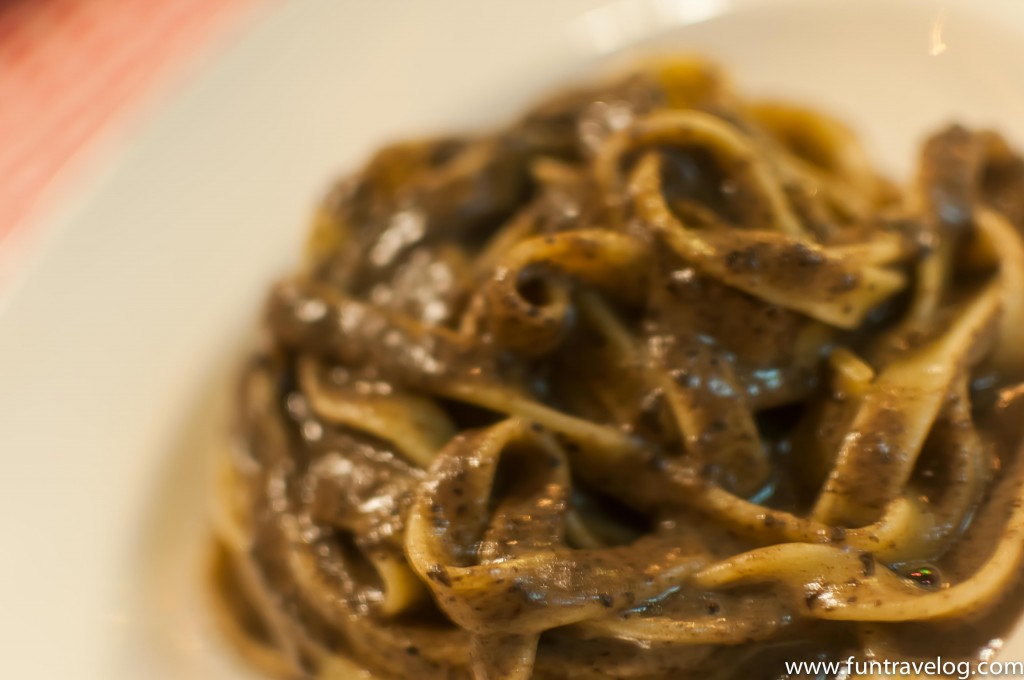 The nice aspect about cuisine in Croatia is that it is heavily influenced by Italy. We had some of the best rustic pizzas, truffle pastas and spaghetti complemented with some excellent wines. We are vegetarians but Croatia is primarily a seafood loving country. The sad part is that 90% of the places to eat will feature the same set of offerings. But hey don't worry; this is where we chip in 😉
Do yourself a favor and make reservation at Pet Bunara when in Zadar. They follow the concept of 'slow food' and everything they offered us was delicious!
A meal at Nishta blew us away in Dubrovnik. Again, make reservations in advance.
This came from our awesome B&B host in Split- buy freshly made soparnik in the morning from the farmers market near the Old City. We grabbed some before boarding our morning ferry to Brač island. One is not enough!
If you are into beers, definitely try the local favorites- Karlovacko and Ožujsko.
6. Things to buy
There's nothing like a road trip with bargains on the route. After crossing the Bosnian border, on the way to Dubrovnik, the highway is lined with local shops that are well stocked with olives, sun-dried tomatoes, dried and fresh fruits, honey, olive oil. Also consider buying Paski Sir (cheese from the island of Pag) along with orange marmalade and honey from the local market in Zadar.
Here's a very useful post by Matt on what to consider buying as a souvenir from Croatia.
While we continue to feast on the goodies we brought back and lapse into daydreams about turquoise beaches, we're hoping some of this information proves handy when you find your way to Croatia. And if booking that all important ticket seems difficult, stare at this view for a few moments and you'll be sold.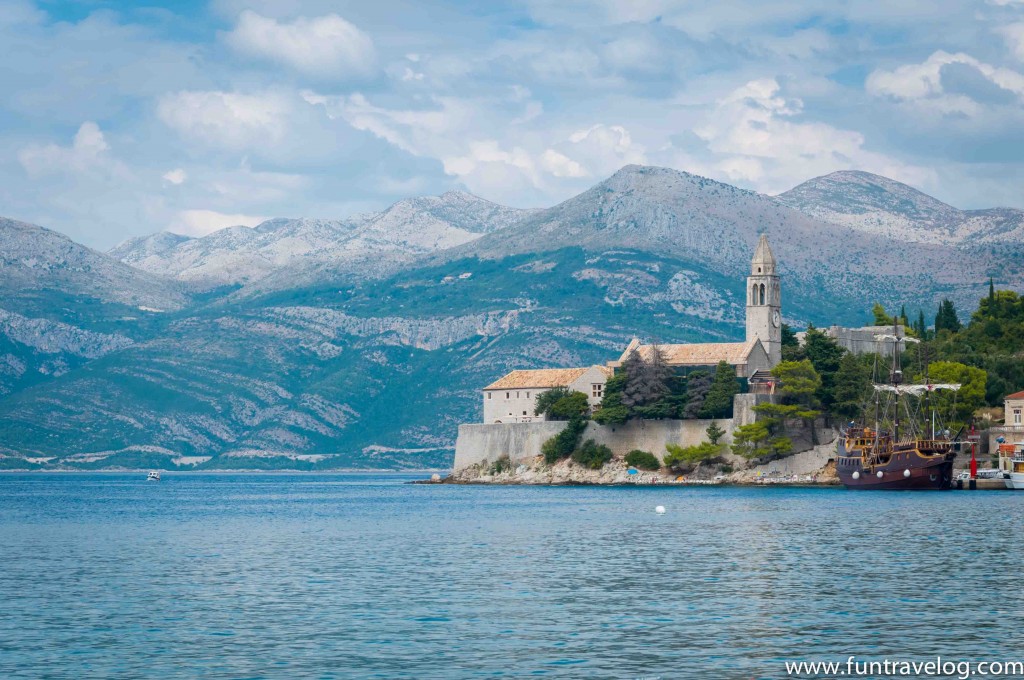 Save
Save
Save
Save
Save
Save
Save
Save