The solid brown door at the entrance of Kex Hostel gives little hint that it was once a part of an old biscuit factory. When the factory shut down, a bunch of entrepreneurs took over and converted it into a hip, quirky hostel. This vibrant stay got its name from the Icelandic term for cracker or biscuit!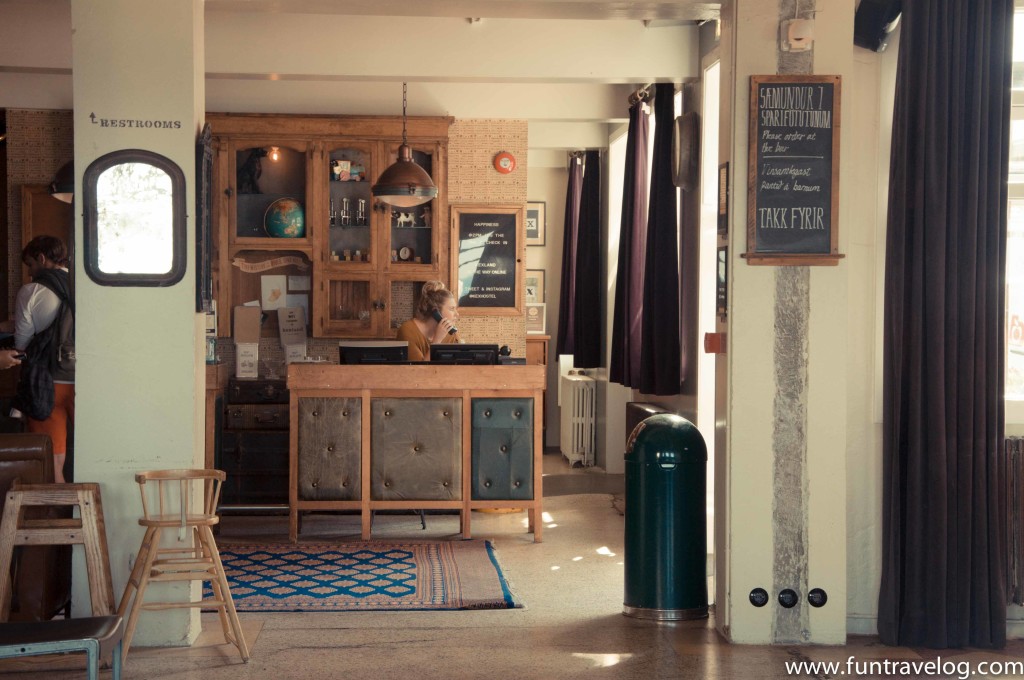 Backpacker hostels and youth accommodations are quite the norm in Europe. They are practical and provide most basic necessities without the frills of a fancy hotel. Just what we needed for our first night in Reykjavik, before we hit the road for our journey across Iceland. And Kex not just met our needs, but turned out to be as good as home for us, in Iceland.
Location
Reykjavik's downtown district is a long stretch of street connecting the old harbor town and the residential areas. It runs parallel to the waterfront, with several by-lanes dotted with hotels, museums and boutiques. Kex sits quiet on one end across the waterfront, at an easy walking distance from the Harpa Concert Hall and Laugavegur Street, the main downtown district.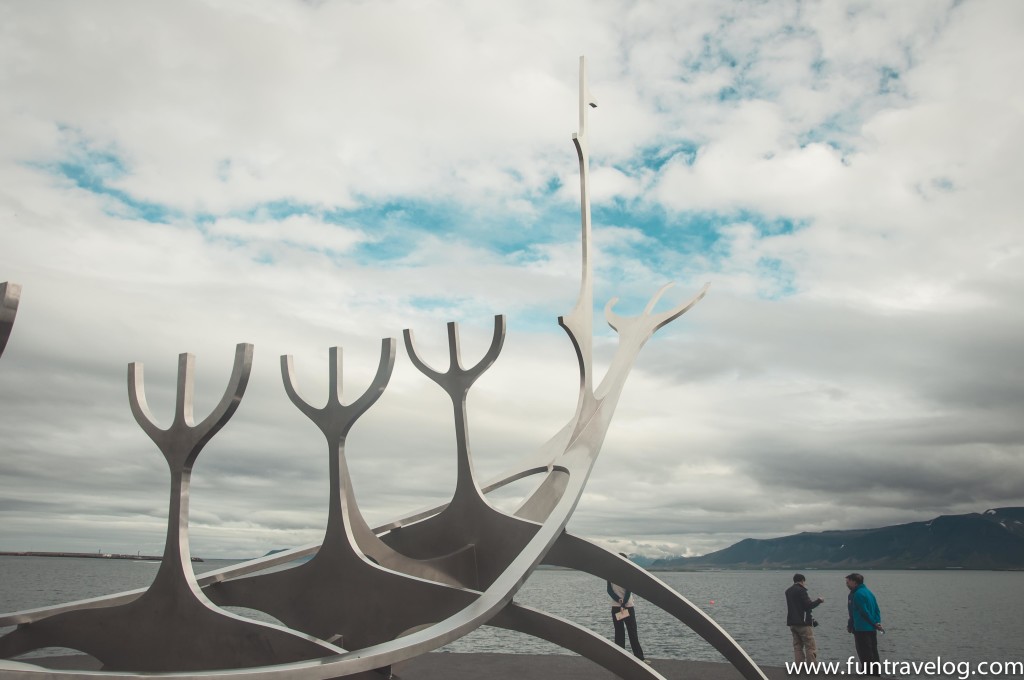 Taking a Grayline or Flybus shuttle from the airport is the ideal way to get to your accommodation. Once you arrive at Kex, most places are a walk away. Considering one doesn't need a car to get around in Reykjavik, this hostel turned out to be an ideal choice for us.
The Hostel
Working your limbs to climb up a fleet of stairs won't hurt once you enter the hostel's premises. Industrial ceilings, vintage furniture, lounge window seats were a welcoming first sight. A lively bar, shelves full of books, board games and knick knacks put us at ease immediately.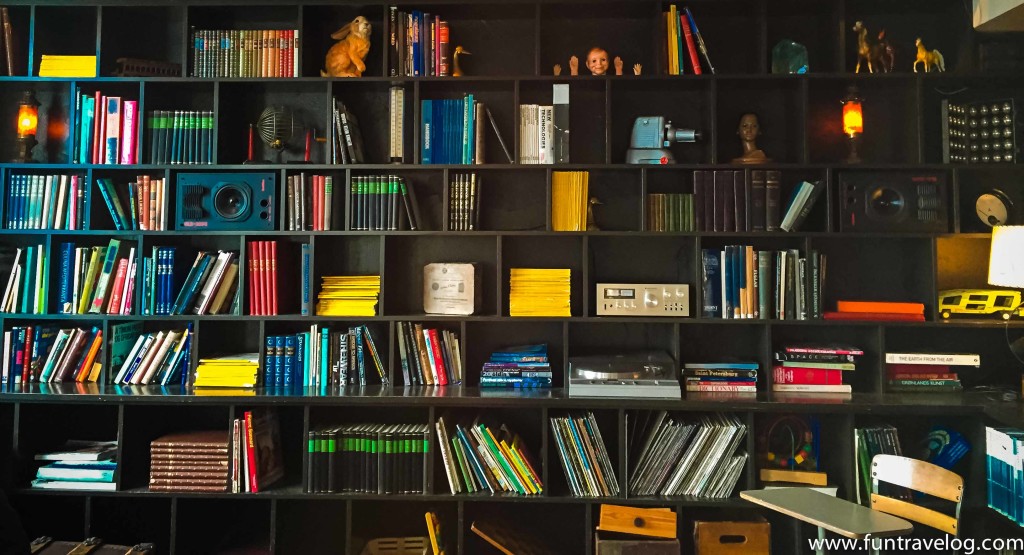 The first thing you notice about the atmosphere is the warmth. The staff is whimsical yet helpful. The mismatched chairs and old leather couches are inviting and comforting. Despite the number of people who walk in and out, there always was a vacant sitting spot. An outdoor patio where we spent our morning lounging around, listening to music turned into a buzzing hangout in the evening.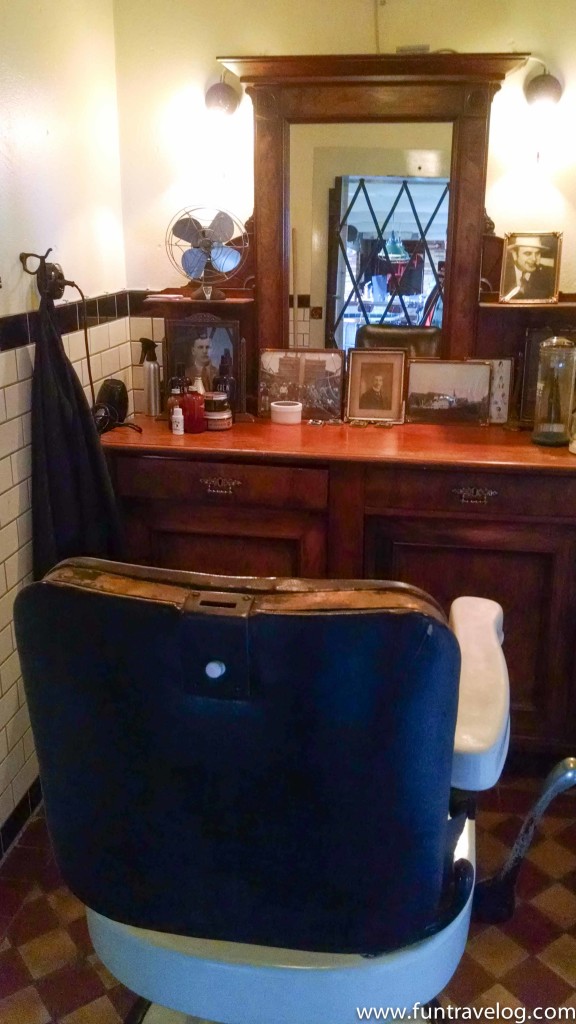 The main floor also consists of a friendly reception desk, travel desk, laundry room, restrooms, showers and a meeting room which doubles up as a space for live gigs. Since our flight arrived way early in the morning, we had a bit of time on our hands as we awaited our friends. Travelers of all kinds walked in and out, grabbed breakfast and made themselves comfortable. It was a place where everyone was welcome.
Dorms
The dorms, double, single and family rooms at Kex are spread across four floors. We stayed in a six bed dorm. Access to common bathrooms and showers was easy and the facilities were well maintained. Our dorm was compact but suited our need. The room had a small study, cupboards and even a safe. The best part? Bunk beds!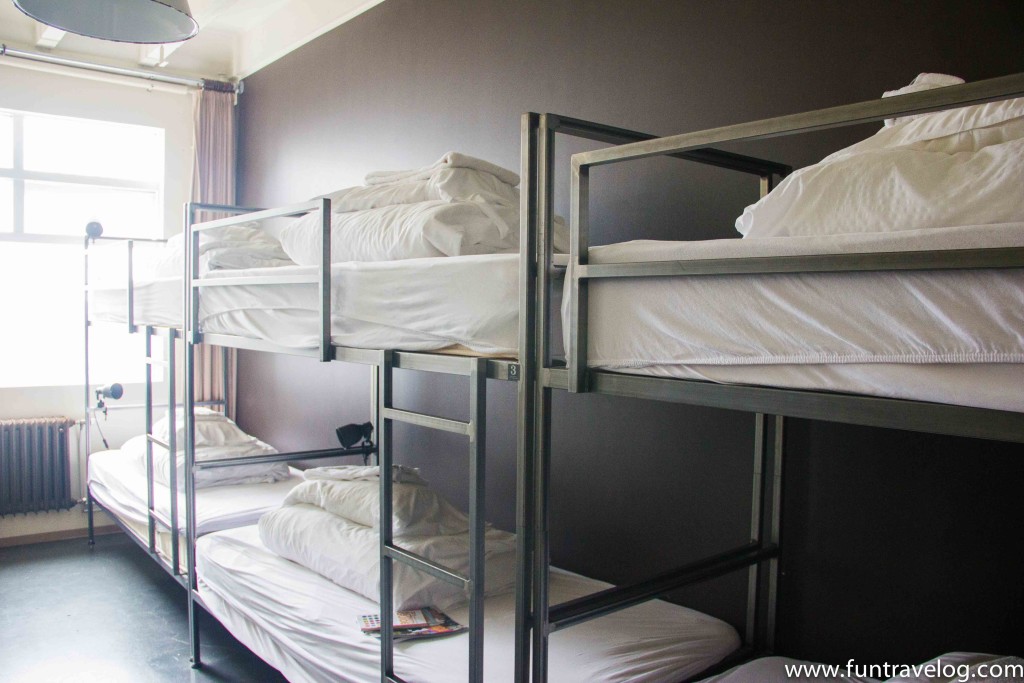 Each floor also had its own well stocked community kitchen and dining tables so heating food was convenient. They also had a shelf crammed with free food packets – pasta, cereal, rice and the likes for backpackers who must be thanking their lucky stars.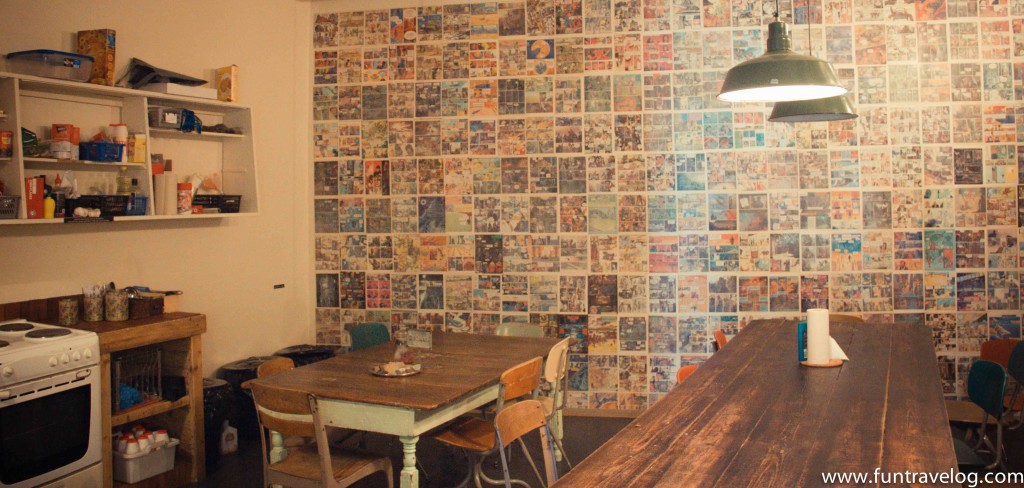 Cafe, Bar and Breakfast
Spaces that double up as cafes, bars and service resident guests are not always able to cope with a deluge of crowds. On our first day itself, we noticed that the cafe and bar were not just popular with travelers but with locals too. It somehow managed to accommodate pretty much every visitor! Even on a crowded Saturday evening, we managed to find a nice table in their patio.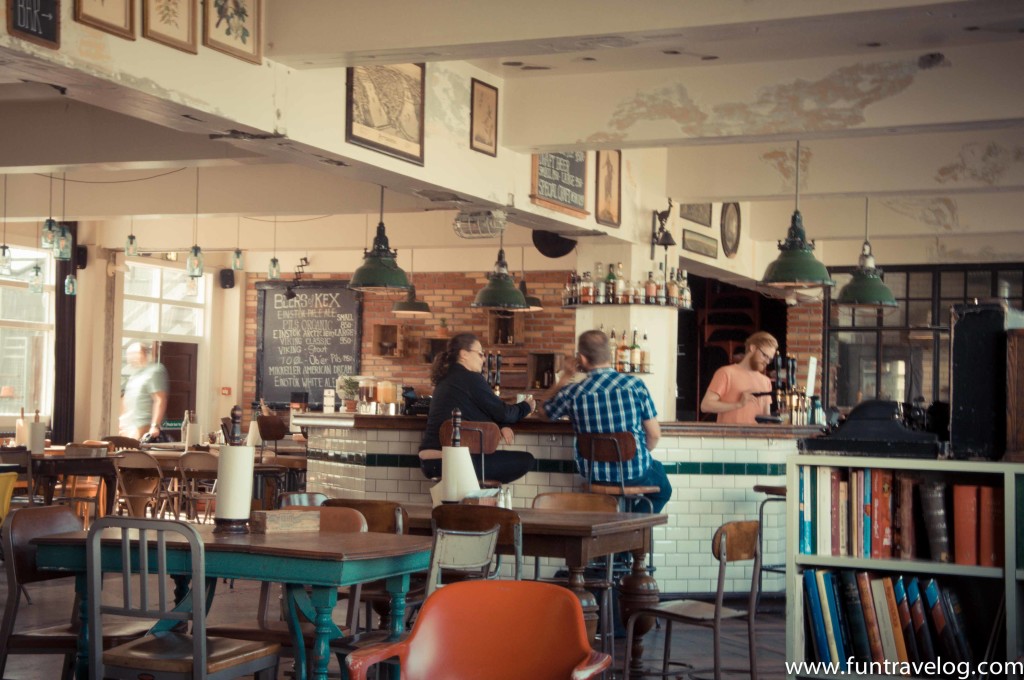 Breakfast at most stays in Iceland isn't as varied as in other countries. Keeping that in mind, the breakfast at Kex fared pretty well. They had a spread of breads, eggs, fruits, cut meats, cereals, dry fruits, dips, preserves and crackers and tea / coffee. If you're looking to venture out, the staff at the reception is nice enough to give some nice local suggestions!
So what did I love most about Kex?
The fact that it's a place that let's you be. As travelers, it is easy to be thrilled with beautiful surroundings, impeccable hospitality and even charming home stays. But a place that deserves respect is one that lets you nap comfortably in its central lounge without having a single person bat an eyelid.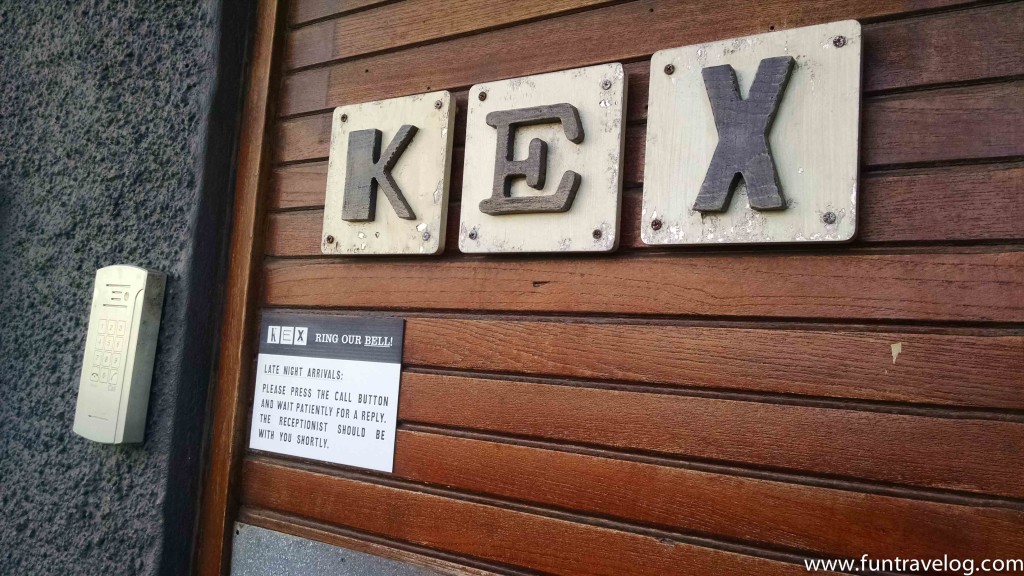 Save