At 6 AM, I deftly balanced a water bottle, my backpack and a few slices of bread in my hand while getting inside our rental car. I was almost nervous the way a student would be on the day of a crucial test. This journey would take just over an hour, and I was worried about not getting a spot on the boat to Mykines (pronounced my-chin-ness), an island in the Faroe archipelago. We arrived (on time!) at the dock to find a few people in the queue. Two men, who appeared to be the sole crew members were in the process of preparing the small boat named Jósup which would accommodate about seventy people.
Mykines is a small, secluded island off the west coast of Vagar, the largest Faroese island. It is occupied by ten people and thousands of puffins and gannets. Since it was our last day on the archipelago, we were highly eager to visit this paradise of birds.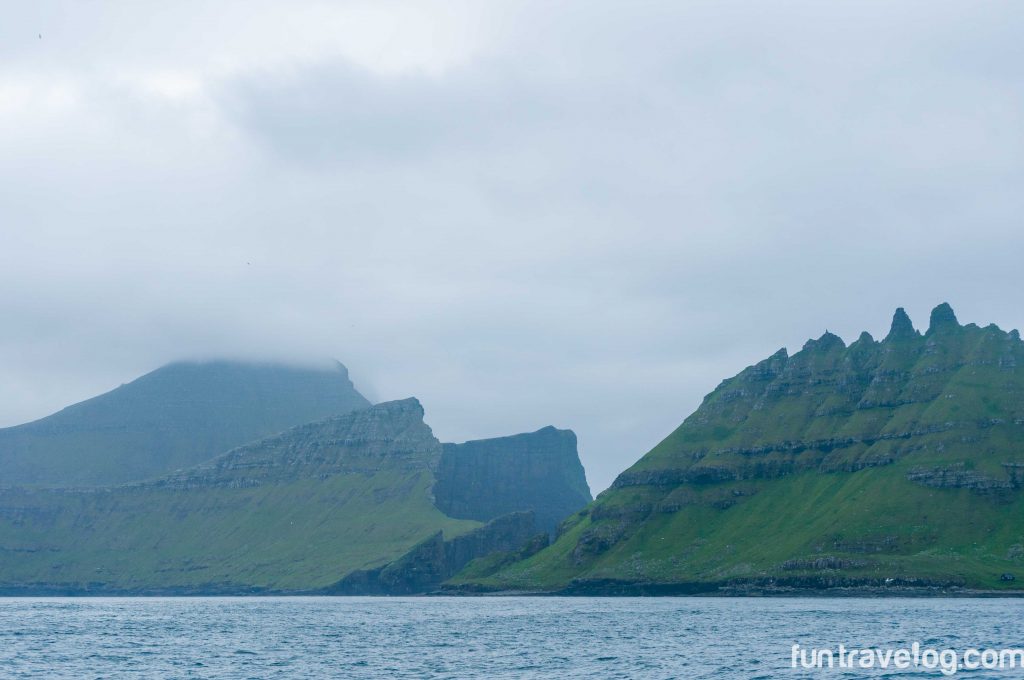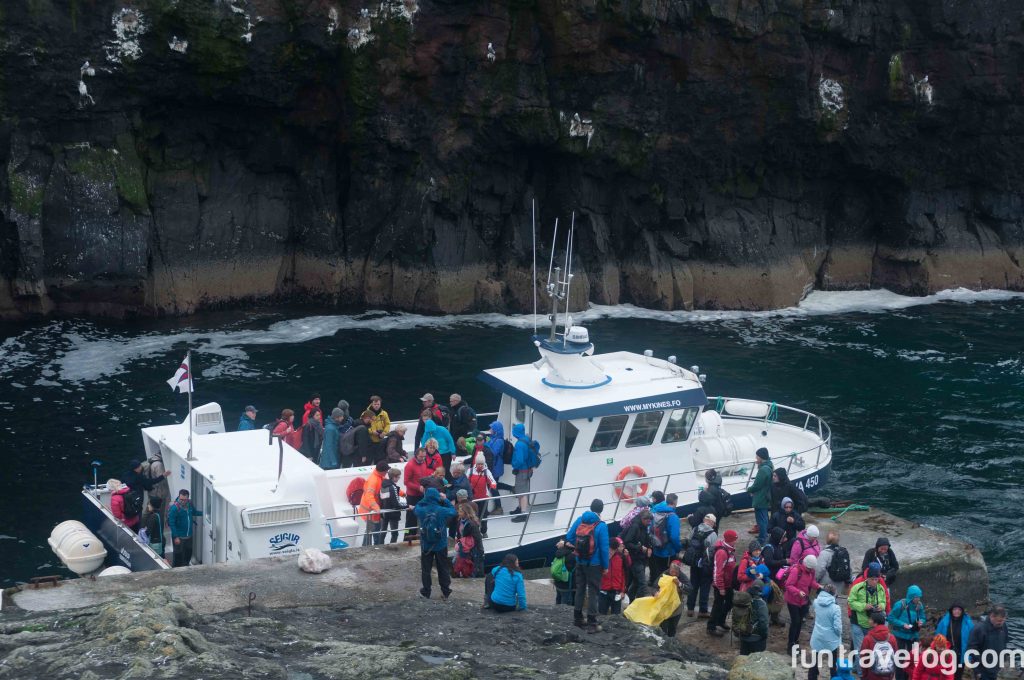 Sitting tight on my seat in the boat, I resisted the urge to stand by the rim and take pictures like some of my co-passengers. The vessel bobbed up and down, moving along with the flow of frantic waves. Forty-five minutes passed. As we turned towards the shore, a neighborhood of hundreds of flying gannets appeared to shower us with welcoming chirps.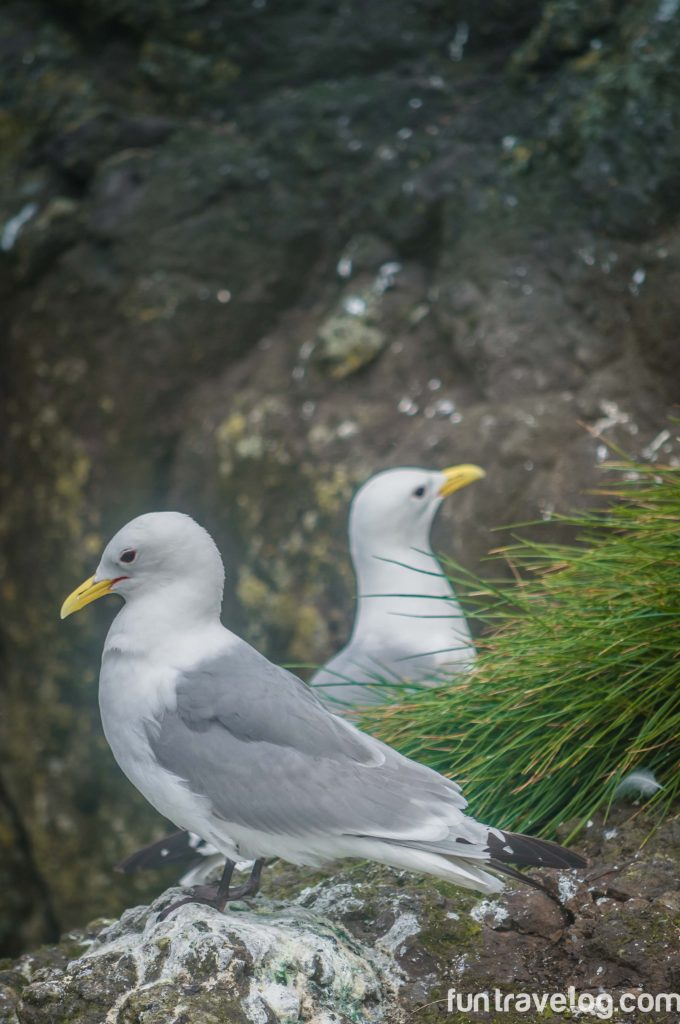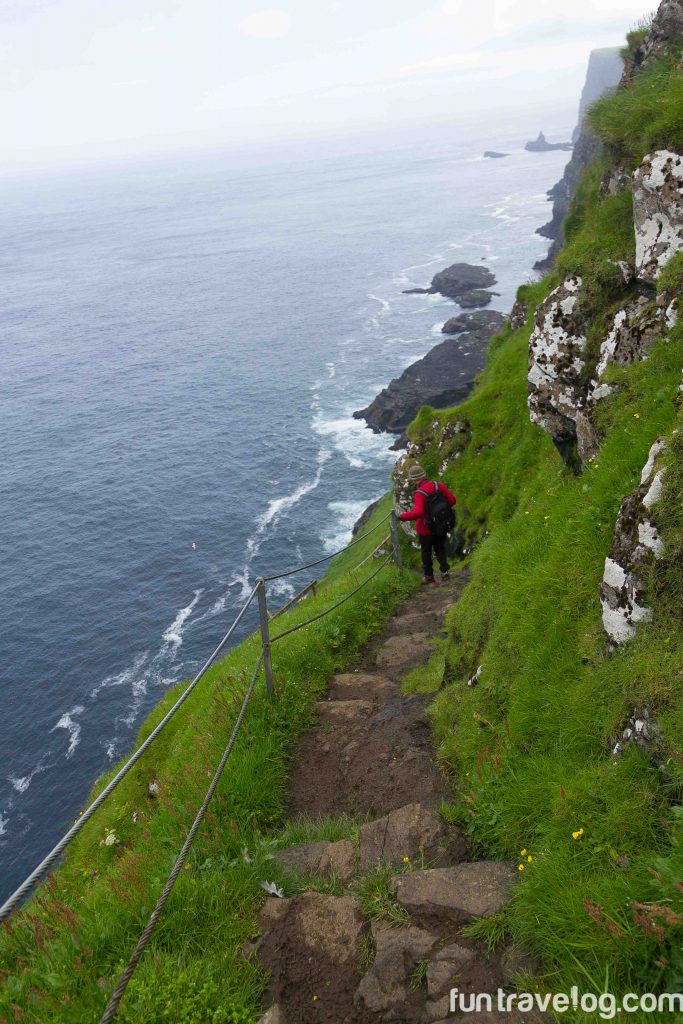 On lucky days like ours, Jósup makes two round trips to Mykines. Being mindful of the return time, we made our way to the starting point of the hike. Standing at the base of the steep hill that we were about to ascend, my mind raced through the past three days on these Islands for a few seconds. "You can do this", I told myself and made my way up the slanted hill. Imagine being almost out of breath during a tough workout, and your instructor screams words of encouragement over the music, as you try not to give up. That was my state even before I had overcome the initial leg of this journey.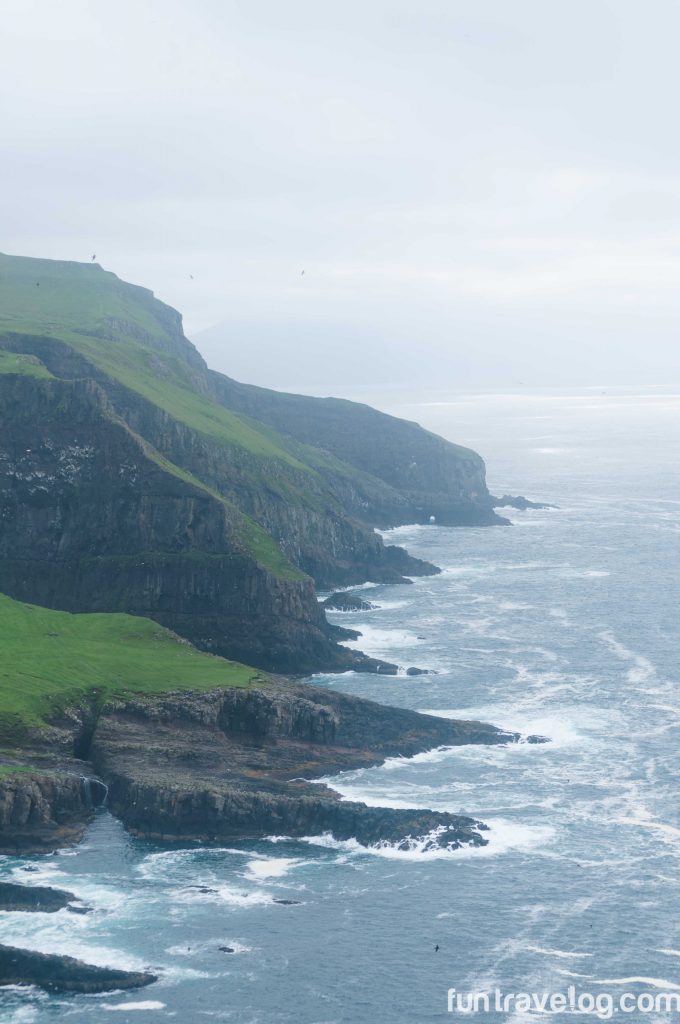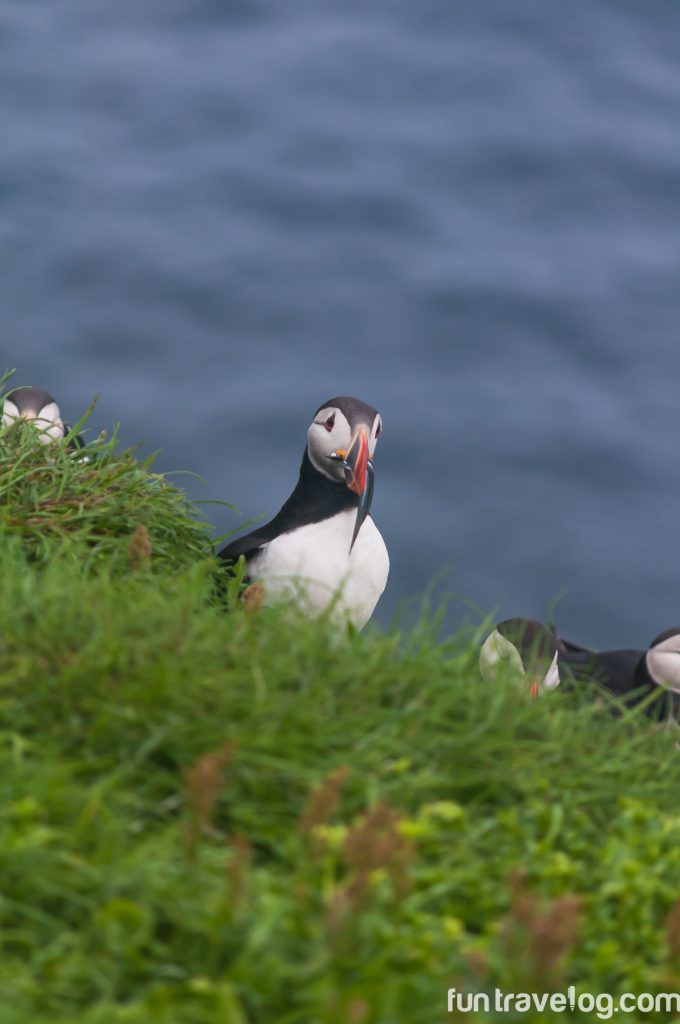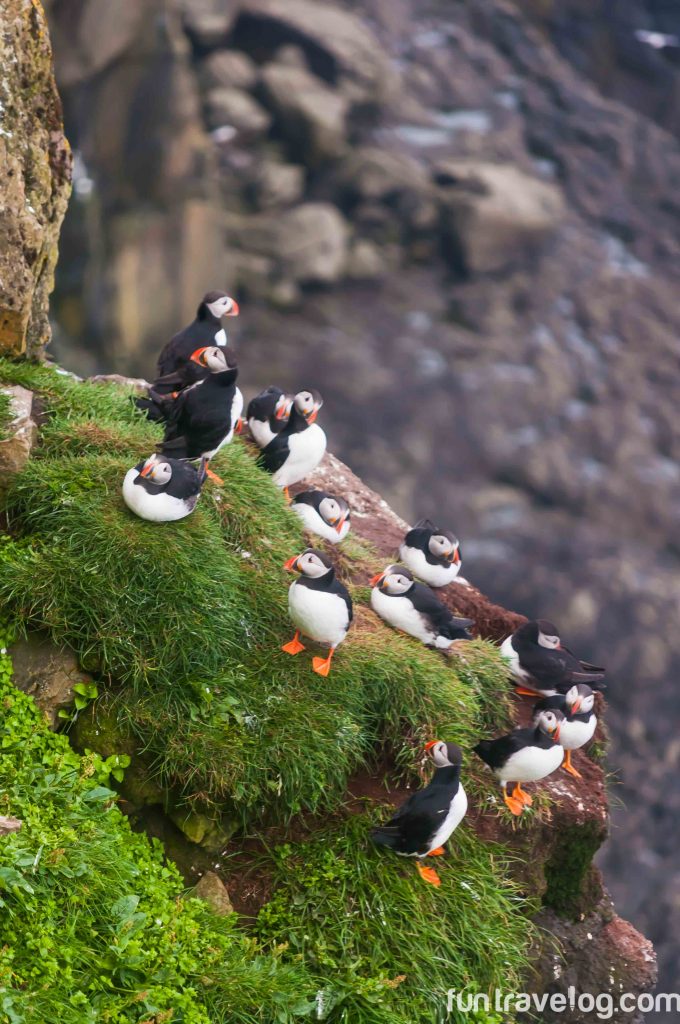 I recovered ridiculously fast, on spotting the first of this island's treasures: puffins. At the end of the hill, a few steps ahead was a cliff where we spotted the first colony of these playful birds with orange beaks and feet. Not one, or two, but entire flocks of them. The last time we were surrounded by animals and birds who weren't perturbed by human presence was in Galapagos. Watching wildlife in their natural habitat is a privilege city life does not offer. That made this hike all the more incredible for us.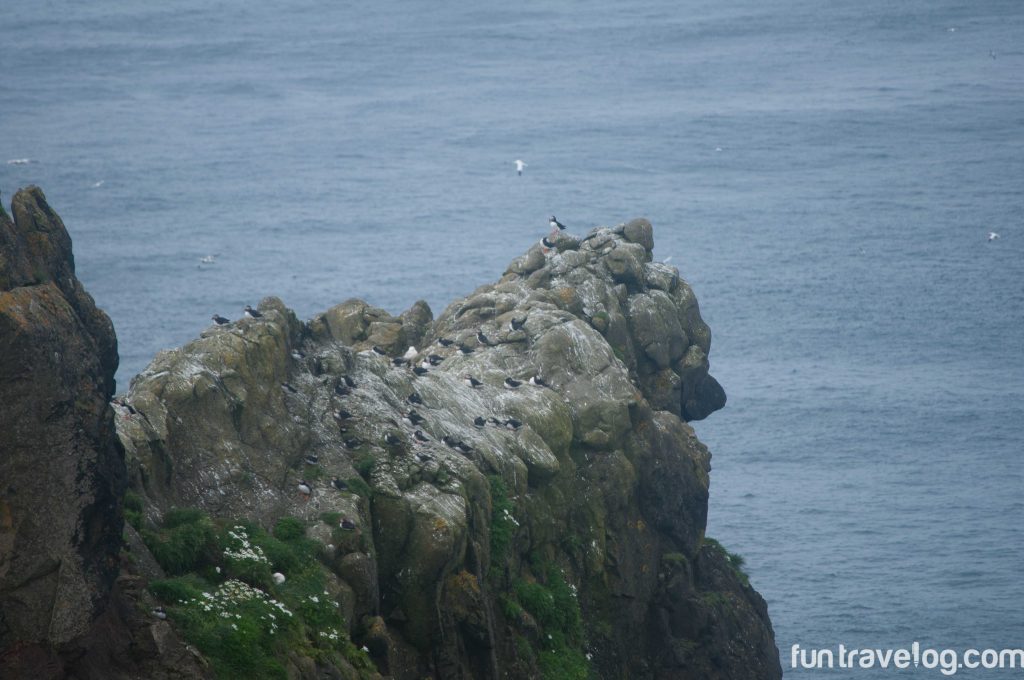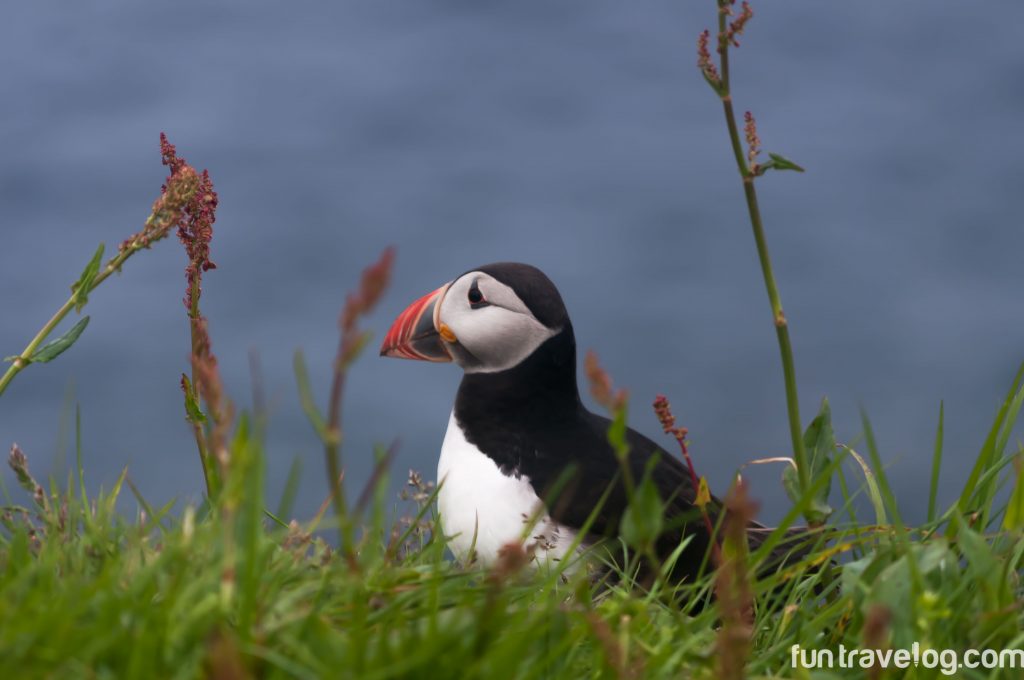 Most visitors who don't stay in Mykines (which is tricky as ferries and helicopters run only weather permitting), opt to hike to the Holmur Lighthouse at Mykineshólmur when they arrive on the island. Mykineshólmur is a 1 km long islet to the left of Mykines, connected by a bridge. Upon snapping endless photographs, we pushed ourselves to get moving. Ahead on the path, we encountered more puffins on our route. Seeing them in greater numbers is overwhelming. We watched them fly into their burrows, beaks brimming with their catch of the day. We observed some of them perched on jagged edges, keeping their eggs warm. We saw them watch us, sometimes with the same curiosity that our faces displayed. I wondered what they were thinking.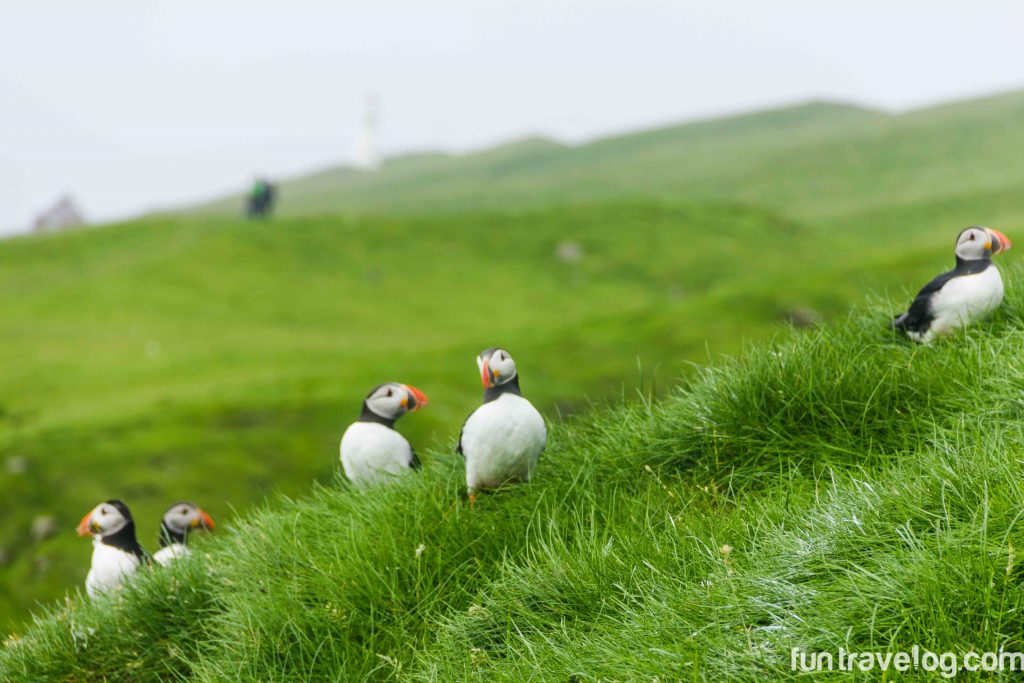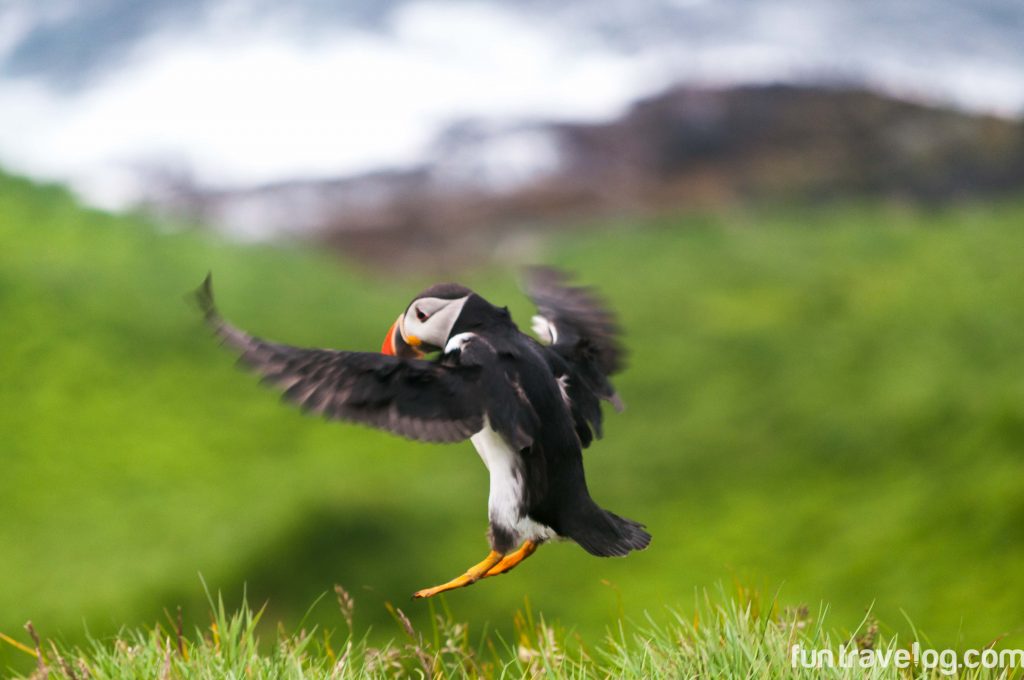 The path gets tricky. At one point, we're on steep muddy stairs by the cliff, holding on to a rope for support. Prior showers have left enough puddles to smudge our shoes. On a downward trek, I lose my balance and fall on the rugged path. At that moment, I nearly worried that the birds around us would start attacking me. We find ourselves on the bridge connecting Mykines to Mykineshólmur. Thousands of gannets fly around in the vacant column between the island and isle.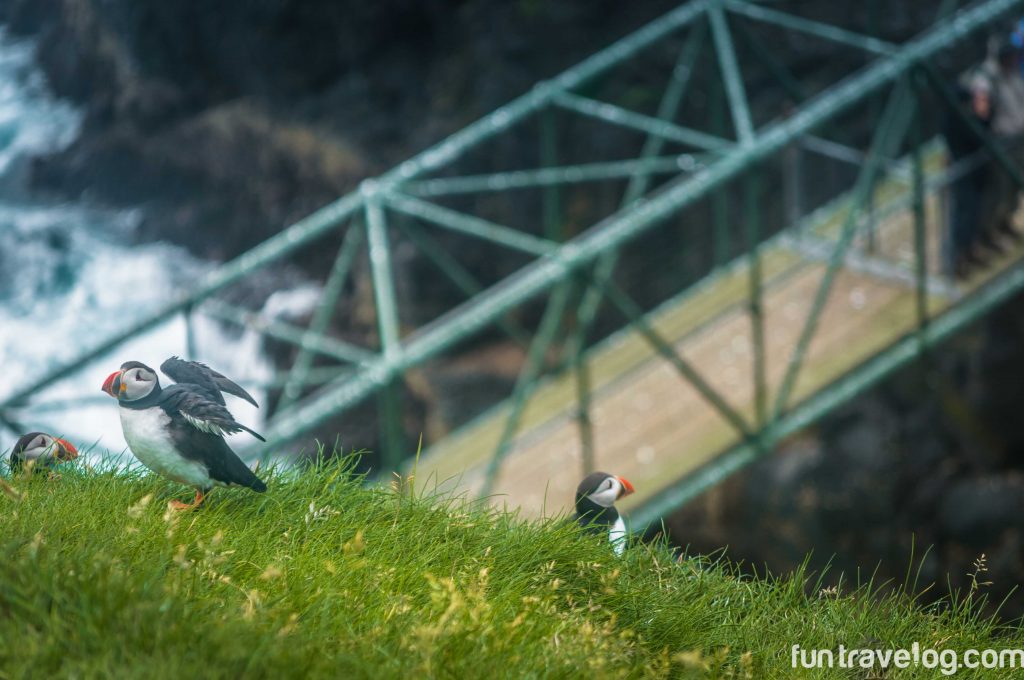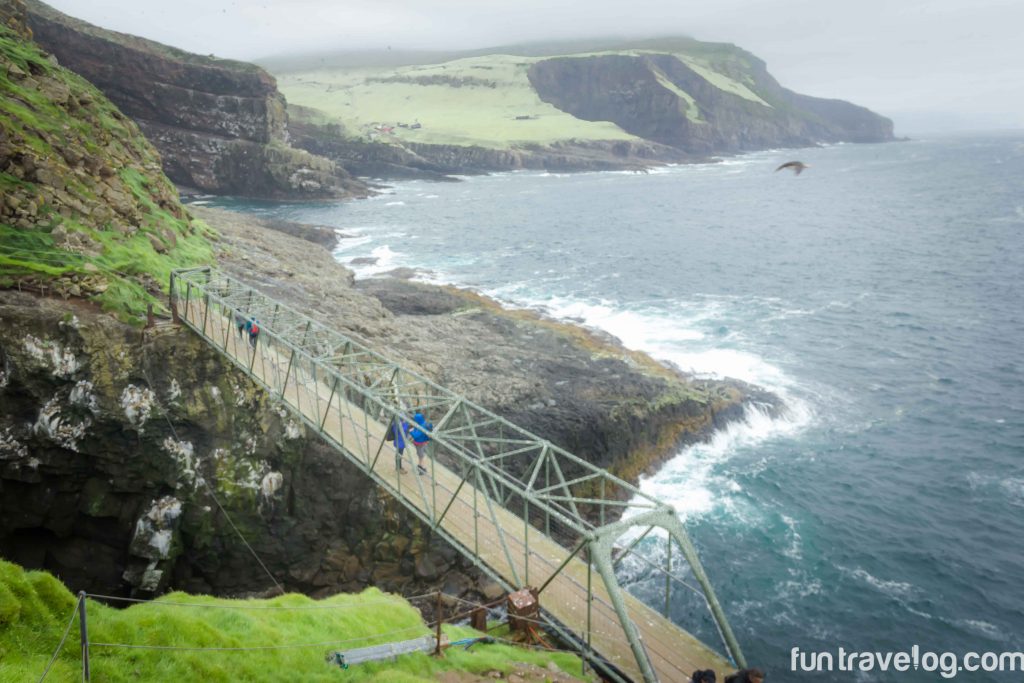 The lighthouse is now closer. We make a pact, promise each other that we won't stop to take more pictures but invariably end up with a few quick ones. On our return journey, I look up and see thousands of gannets and puffins as far as my eyes could trace the skies. I attempt to freeze the moment in my mind and walk ahead to observe the birds to my heart's content before we leave.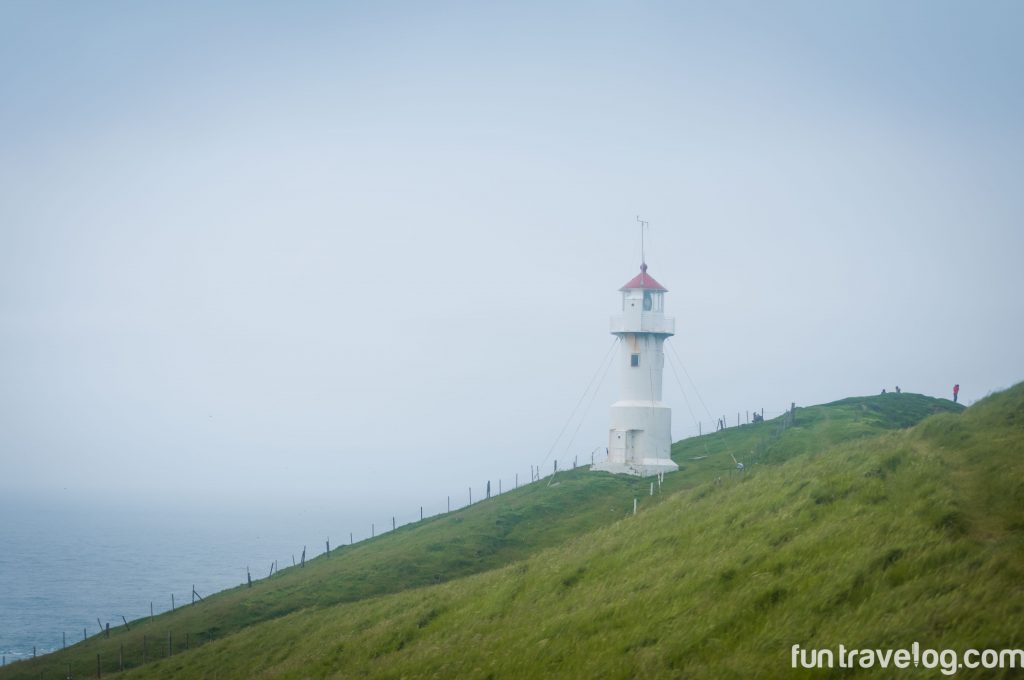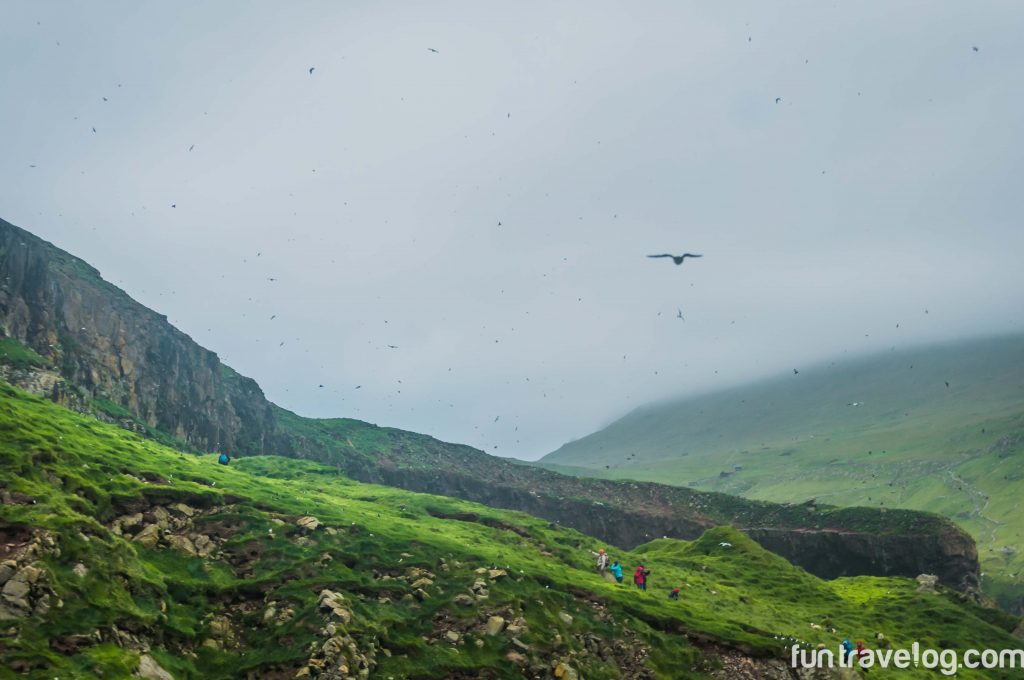 Good to Know
The hike to Holmur lighthouse is steep, curvy, roller-coaster-ish and 6-7 km long. It takes up to 4-5 hours if you factor in the time taken to observe the birds.
Wear the best hiking shoes you can lay your hands feet on.
Further reading? Read about legends related to Mykines
There's a coffee shop that is operated for tourists. Enjoy a post hike snack or the traditional Faroese fish soup there.
Interested in a guide? Try to book a tour with Harald through Visit Vagar but don't bank on going on your tour for the day you book it, as the weather conditions will dictate your visit.
We've put together a list of our favorite hikes in the Faroe Islands, along with tips on traveling in the archipelago – check it out!
Save
Save
Save
Save
Save
Save