Our taste buds have a way of dominating our memories. Up in the farmlands of Vermont, my appetite tends to be on a lookout for natural, wholesome flavors. I seek out food that hasn't been messed around with or dishes prepared from freshly plucked ingredients. This time around though, our palates and minds were treated to new flavors. A walk with Burlington Edible History Tours gave us a chance to taste dishes which have traveled with the communities who came to settle in this region. Through the course of these tastings, we also learned about how the town has socially and economically evolved over time.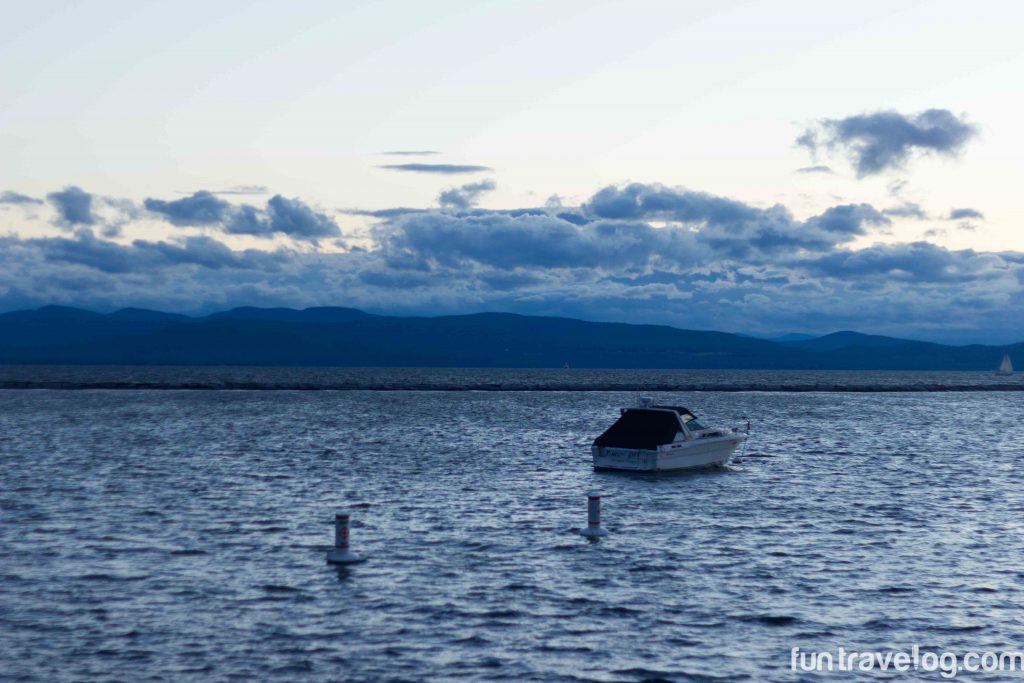 The town of Burlington is located by Lake Champlain, which was once beneath a glacier. The native peoples, known as Abenakis were the first agriculturists in the region. What follows since the early days of the Abenakis is a fascinating tale of settlements and intermingling of cultures. So, without revealing any more about the tour, here are a few aspects that especially struck a chord with us:
Burlington is way more diverse than we imagined, even with its population of about 42,260 people. The region has welcomed settlers from Britain (including Black Yankees), France, Netherlands, Ireland, Germany, Lebanon, China, Greece, Somalia, and Nepal to name a few. With years of immigrant settlement, the town has benefited from the new flavors that made their way from various corners of the world.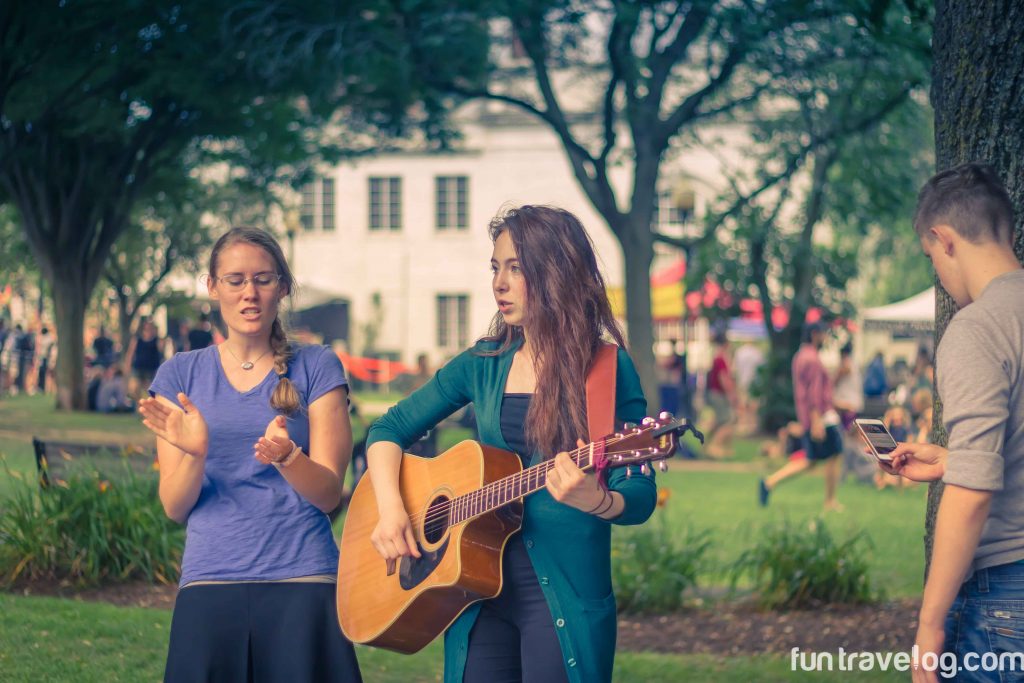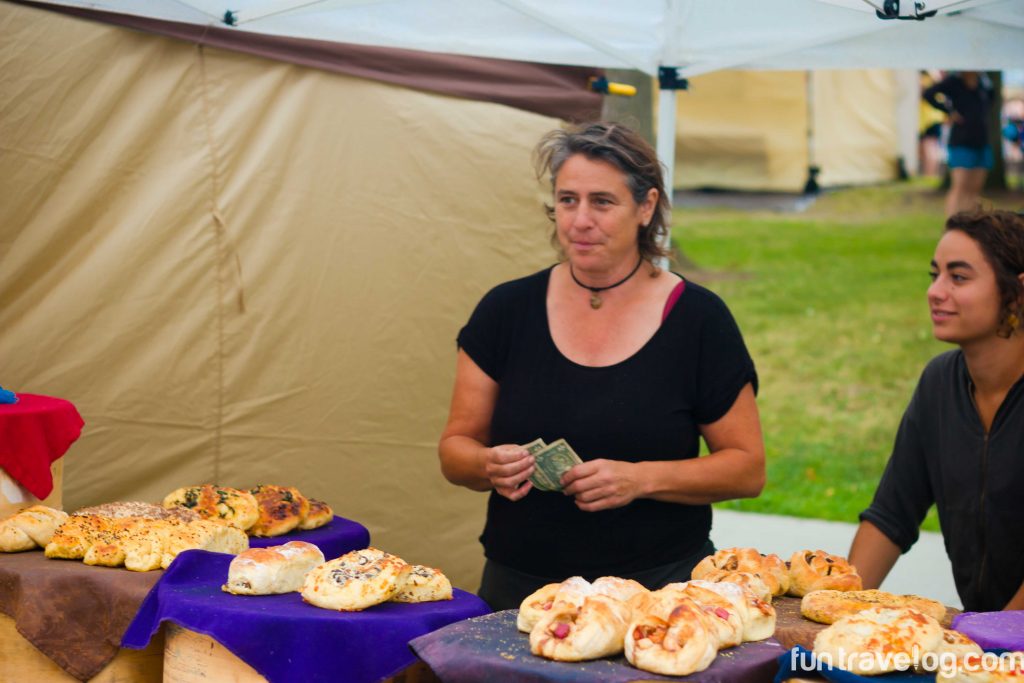 Despite changes in meal preparation styles and strict laws, some hundreds of years old culinary trends have survived. Think farm to tables, food carts, and even microbreweries! During our walk, I particularly felt that the frozen yogurt sandwiches must have tasted delicious in the past too, especially since they would have been prepared using long forgotten techniques, without the aid of modern conveniences. This delicious sandwich, created especially for the tour by Shiel Worcester is meant to acknowledge Lebanese women who would tie balls of cream in cheesecloth and make their own yogurt.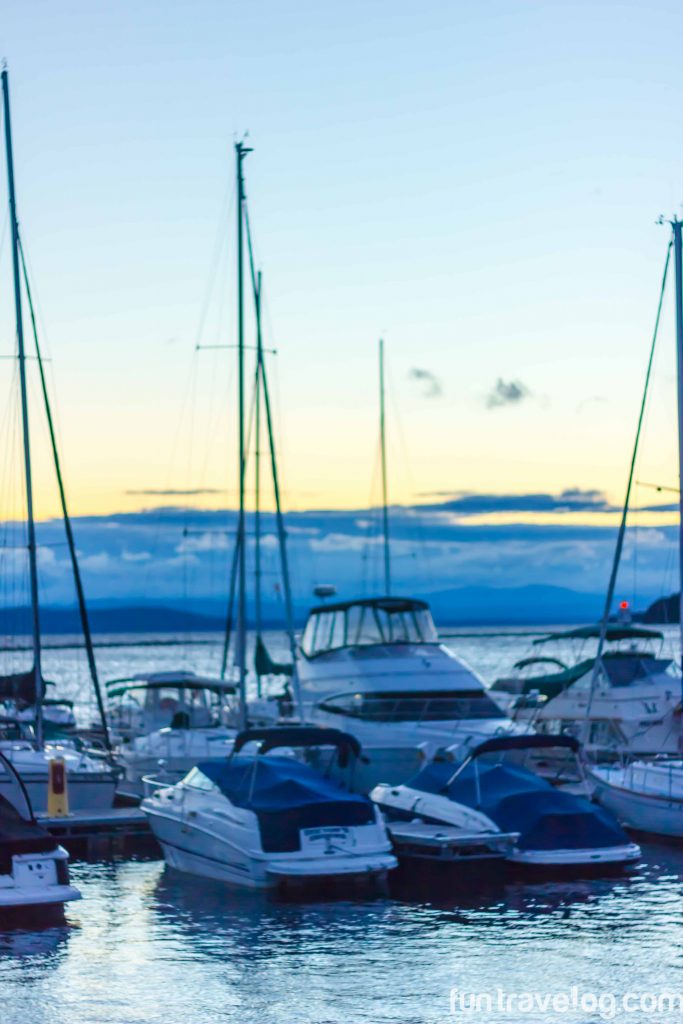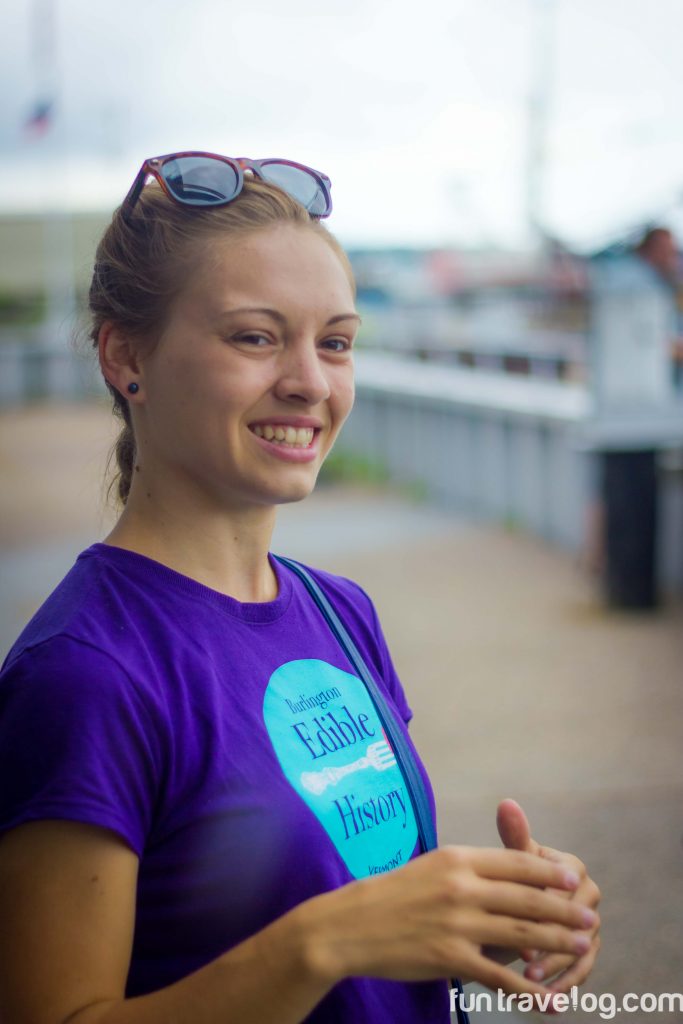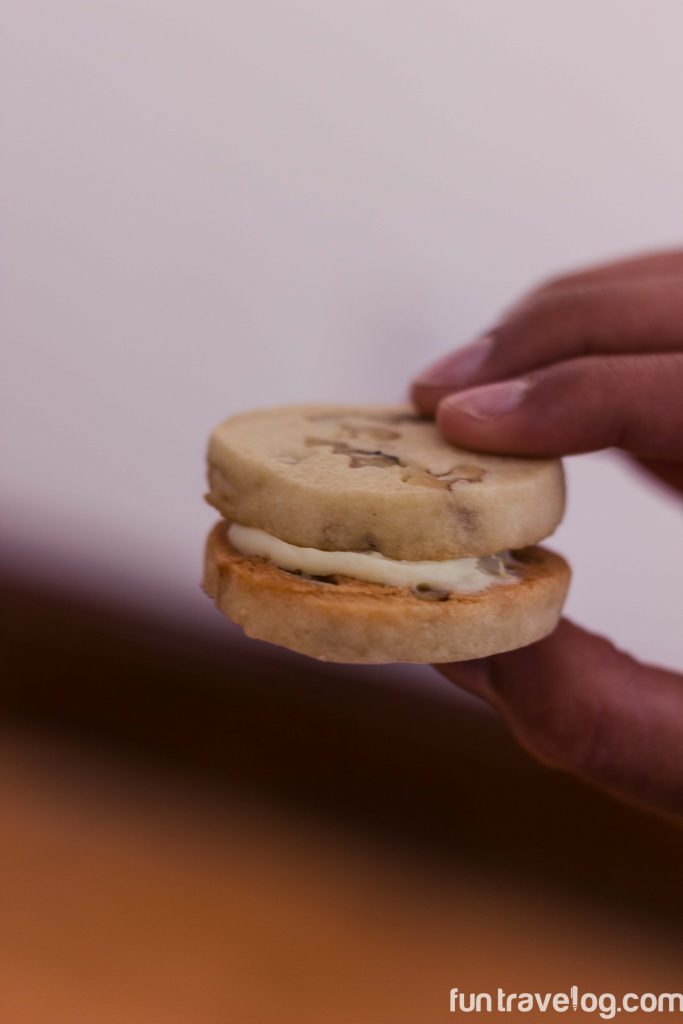 A shift in perspectives about food brings some strong realizations to light. For starters, food is so much more than a form of sustenance. For communities like the Irish, Greek or Chinese, food was a connection to their home countries as well as a means to an end – a form of business, a method by which they could make a living. Some communities sold food that didn't necessarily represent their own ethnicity but helped provide for their children's futures.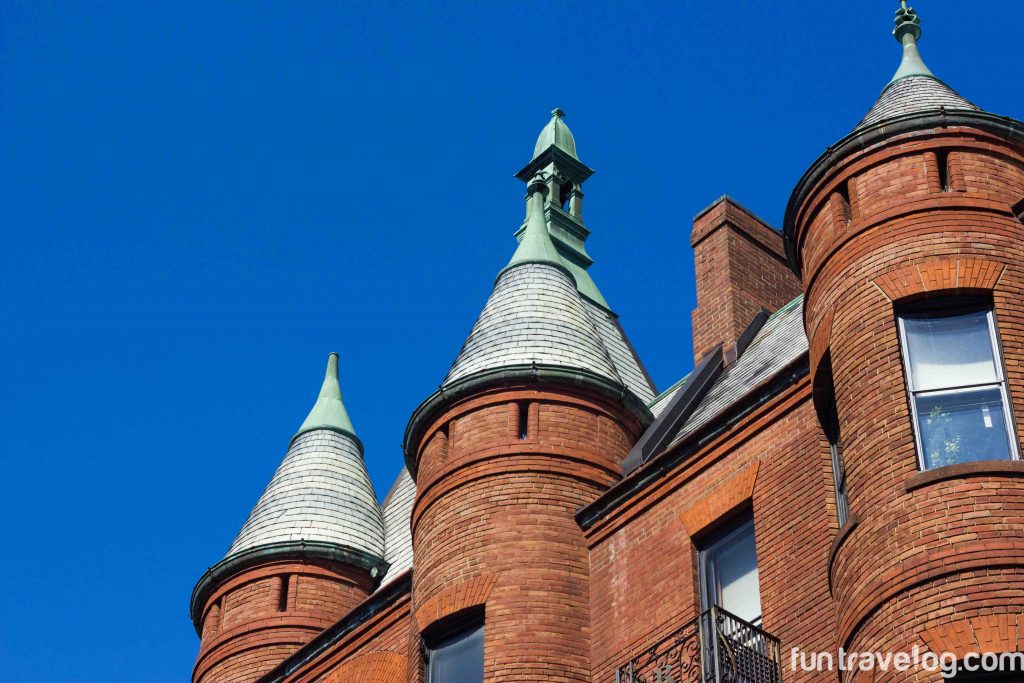 While listening to the story about a past period in history, it is difficult to not compare it with the present age. Our times and situations may be radically distinct but the urge to build a suitable world while maintaining a connection to our heritage remains.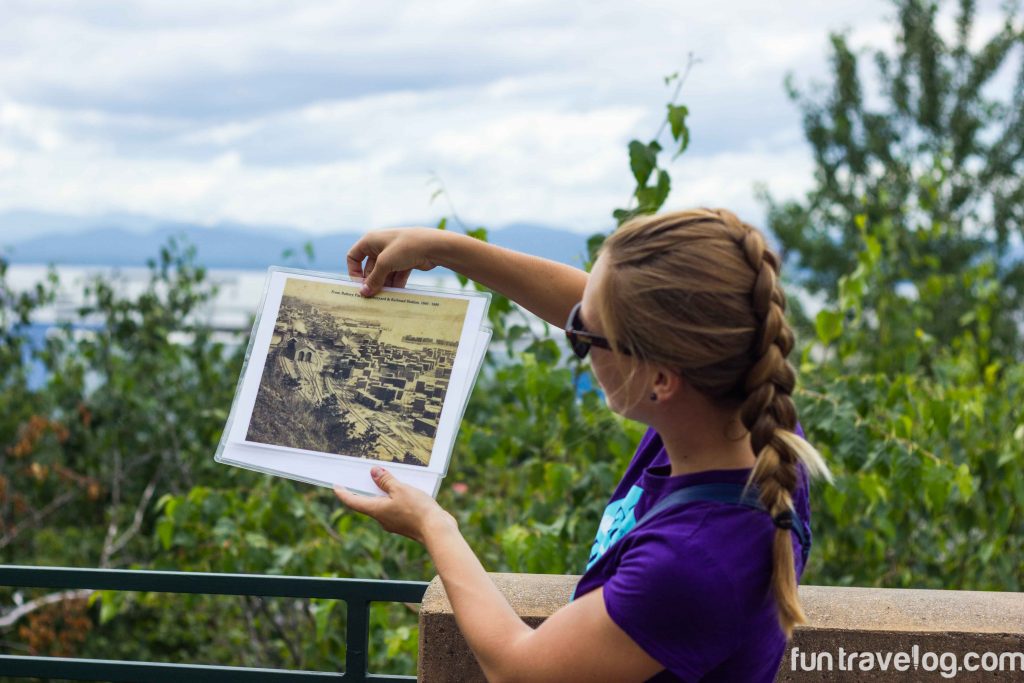 To balance these engrossing stories shared by Carolyn, our well-informed, enthusiastic guide, our group stopped at wonderful cafes and restaurants around town. Each of these establishments has a history of its own, and we tasted dishes that belong to the culture of Burlington today. You may be familiar with some of them, just as we were. Luckily, our request for vegetarian options was accommodated comfortably with prior notice: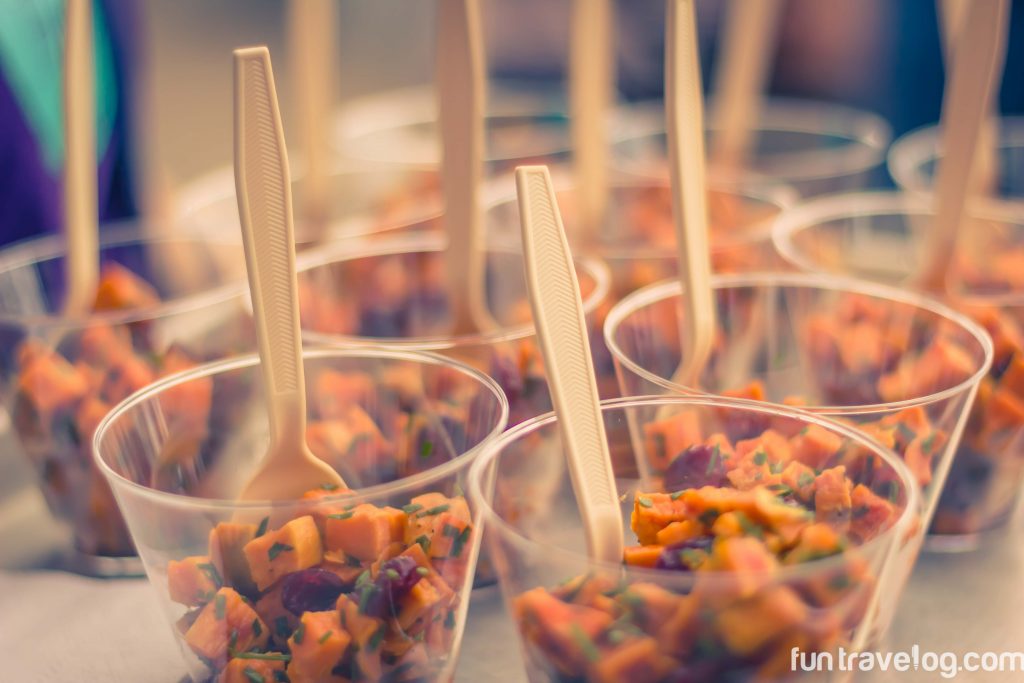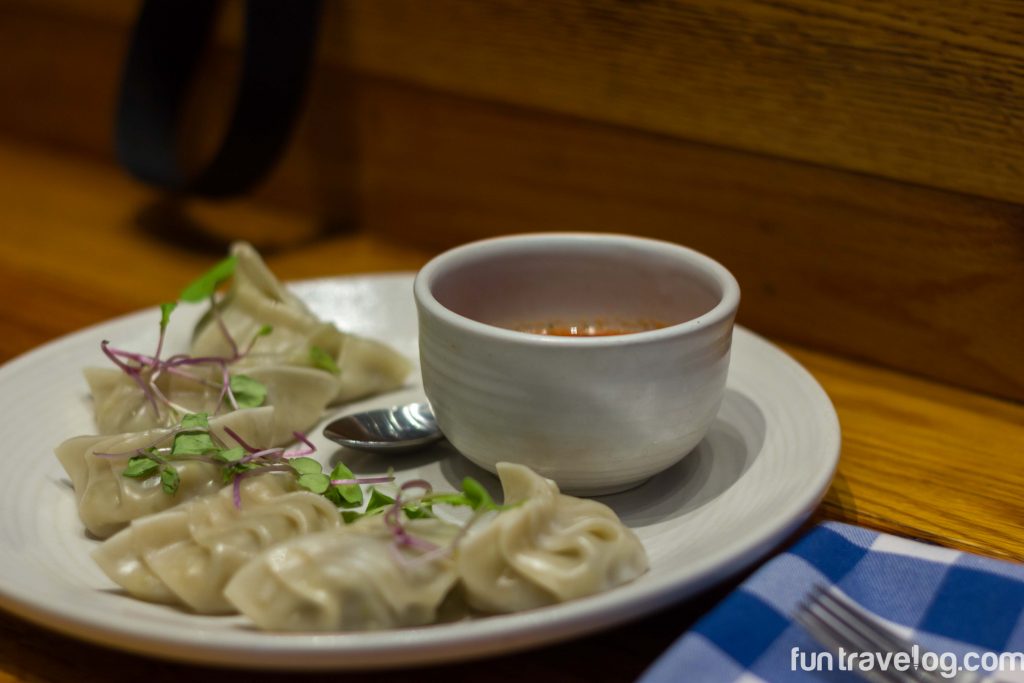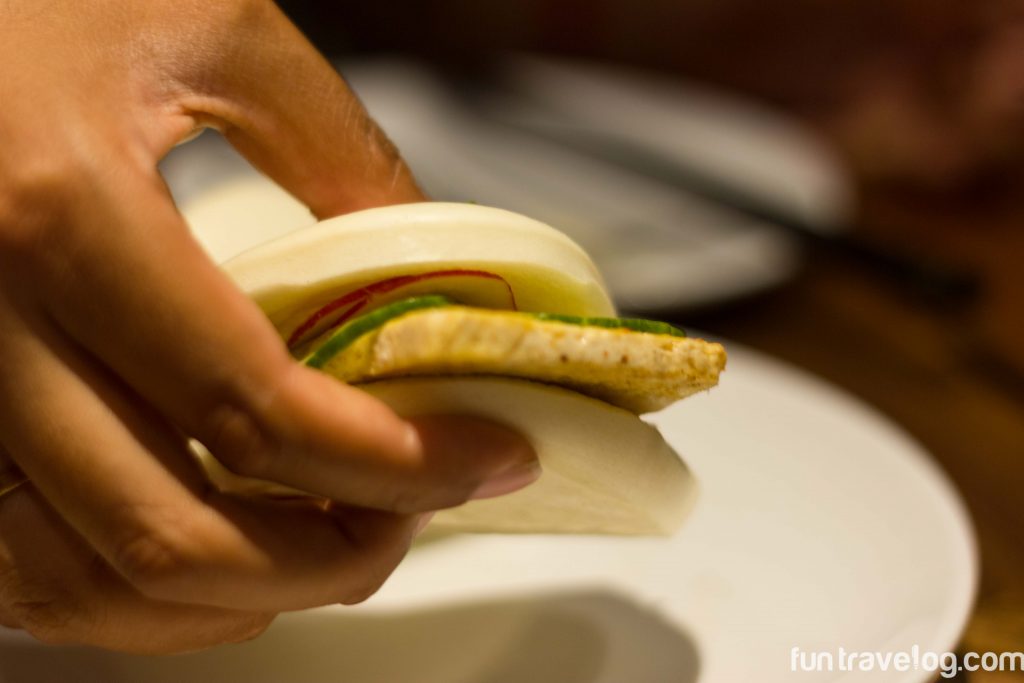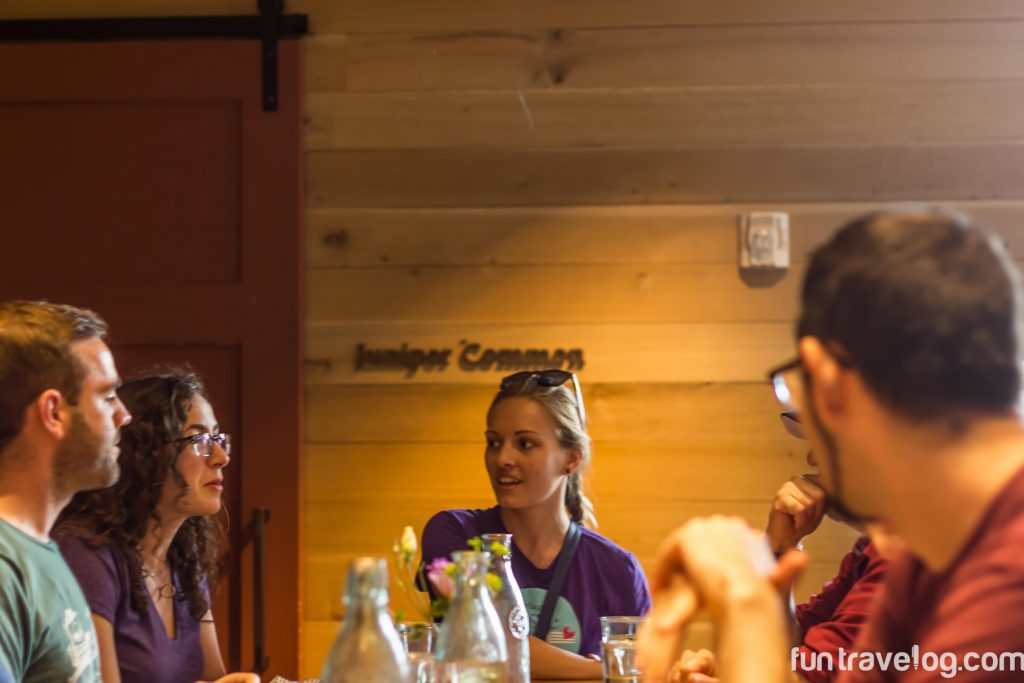 Meeting a co-founder
Before the tour began, we caught up with Gail, one of the co-founders of Burlington Edible History Tours. How did a woman who has lived a city life with a sound career in public relations drop everything and move to the quiet countryside? I was curious. "You know, I took my time when I first moved here…but I'm thrilled with the special tour Elise (the tour's co-founder) and I created", she said. Gail fell in love with Vermont on her first visit and decided to move with her family. The city girl in her is well alive and kicking, and she often returns to NYC to joyfully ride crowded subways, hear cars honking – and sample food. Anyone who meets her will realize what makes this tour so enriching. She and Elise have devoted nearly a year researching and interviewing immigrant descendants about the different cultures in the city. Gail's genuine interest in people and her eagerness to share the story of the region is a sincere attempt at connecting visitors to the past. In the process, we realized that our tasting experiences are so much more fulfilling once we know about the nature of the existence of the food that we are consuming.
Not every piece of history can be relayed through museums or books. Sometimes, all one needs is a conversation, along with a few scrumptious treats thrown in here and there.
---
We truly enjoyed our tour with Burlington Edible History. What was particularly nice was the fact that we could chat with an equally curious minded group. Gail and Carolyn are brimming with suggestions about local restaurants and farms too. The tour donates 10% of its profits to the New Farms for New Americans project.
This edible history tour runs every Thursday, Friday, and Saturday starting at 1:00 pm and ending at approximately 4:15 pm until October 14 this year. Book your tour for a Friday in September and avail a discount with the code FOODIES. Buy Tickets here.
Note: We learned about this tour through fellow traveler Naomi's blog and reached out to Gail and Elise for a collaboration. All views expressed in this blog post are completely our own.

ave
Save
Save
Save
Save
Save
Save
Save