On a windy day in Florida's capital of glitz, I stared deep into the ocean, disappointed and flabbergasted. This wasn't a side of Miami I was expecting to see. Aggressive Atlantic winds unleashed their fury upon the pristine shoreline. A once marshy land, this area had been transformed into paradise over a hundred years ago. Flecks of sand flew across the beach and into our faces. Dejected, we scrambled to secure our bearings and decided to forgo the idea of a "do nothing" holiday. Within a few hours, I was glad with nature's decision of pushing us away from the beach and into the world of art deco.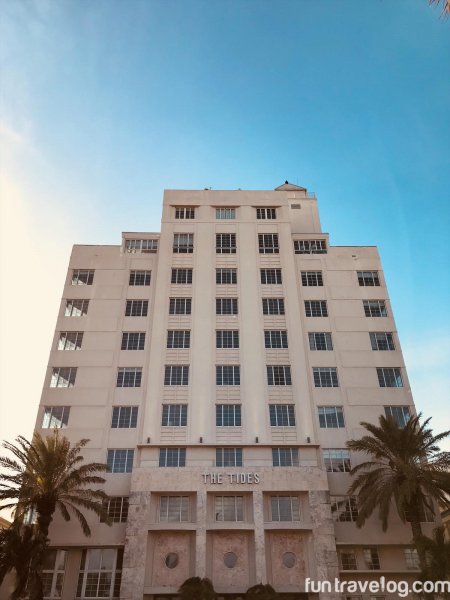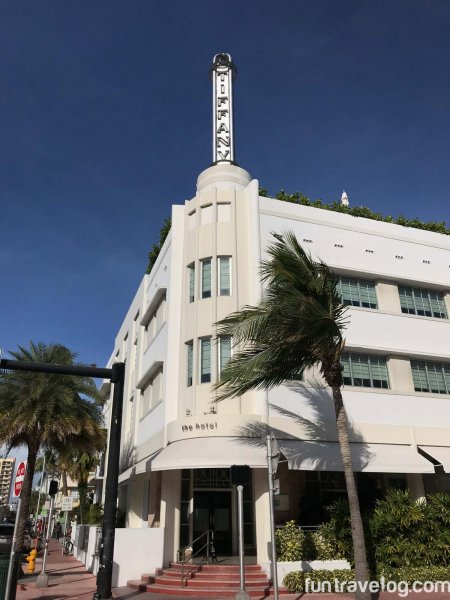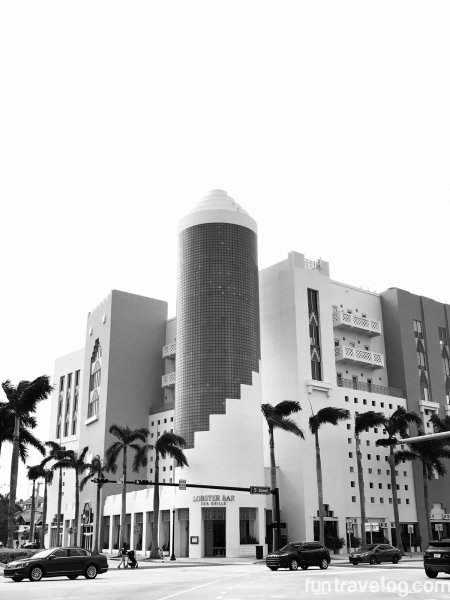 Miami's history would make for an interesting biopic. United States' southernmost tip used to be swampy, mosquito-infested and undesirable by tourists. All that changed, beginning with partially successful agricultural projects. Following which, a wealthy entrepreneur named Carl Fisher decided to fulfill his real estate dreams by uprooting the coastal mangroves to build a playground for America's rich and famous.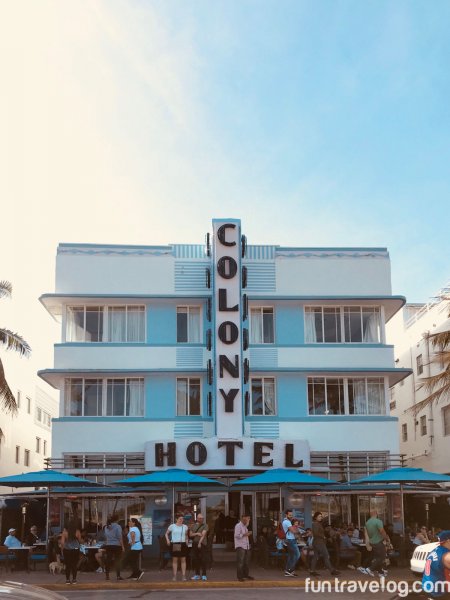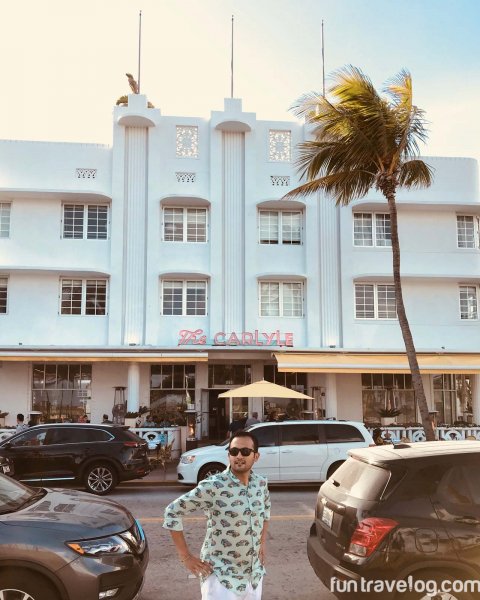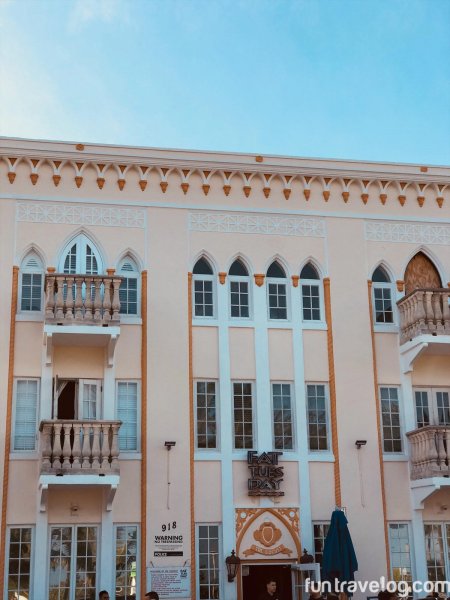 Today, Ocean Drive, Miami's famed beachside strip is home to over 900 buildings built in a Parisian inspired style. The Art Deco movement made its way to the United States from Europe in the 1920's and 1930's. It survived the years of the hotel boom before WW2 and the Great Depression put a pause on the frenzy. As we walked to and from our bed & breakfast towards the beach strip, the movement's influence was visible on recent storefront designs too. Each hotel along the strip is distinctly designed, and yet, they all collectively look like pieces in a puzzle.
Miami's strip has been home to gangsters, drug addicts and senior citizens who chose the area for retirement. Most travelers visit Florida's sunshine city for its warm weather and vibrant nightlife. Therefore, while we look back at the photos of perfectly symmetrical, pastel-colored hotels on South Beach, I can't help wonder about how the significance of the city has changed over time.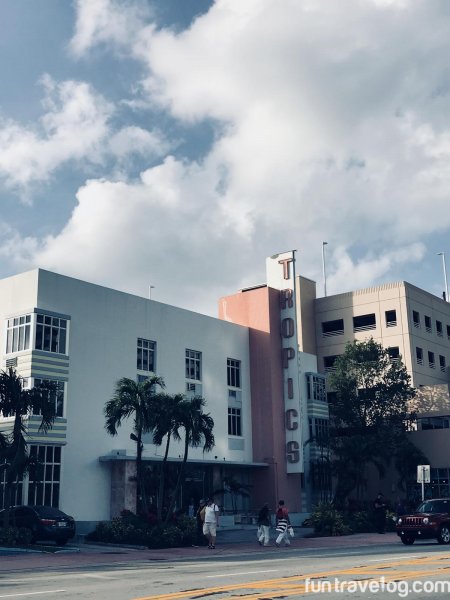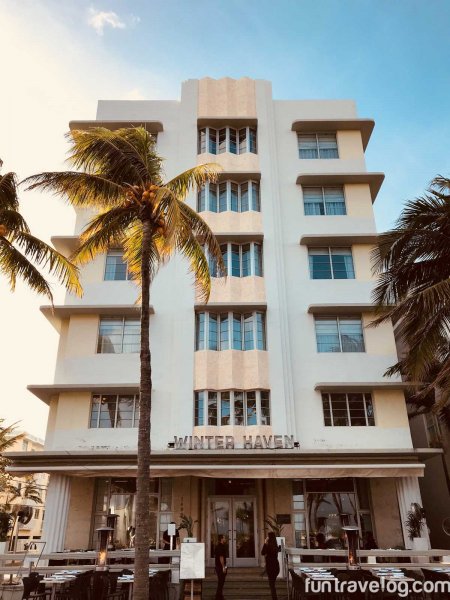 Identifying Art-Deco buildings
Miami Design Preservation League outlines the movement, its history, preservation efforts and provides resources to educate visitors. They even offer walking tours and audio guides for those looking to walk at their own pace. In general, look out for:
Soft pastel colored buildings
Symmetry
Interesting use of typefaces
Egyptian inspired motifs
Curved edges and corners
PS: We aren't hard core design buffs but were mesmerized by the unique architecture of Portugal too. Read some of our posts and you'll get a glimpse of art and architecture influences in the country.
Self Guided Art Deco Walking Tour
Because our plan to see the buildings was slightly spontaneous, we chose to follow this map to guide us around. Of course, I found a few more spots through Google searches.
PS: I also discovered this tour map by Free Tours by Foot and it seems to have a few more pit stops.
Recommended:
Pinocchio Deli & Cafe, for coconut gelato and a heavenly combination of espresso with chocolate and coconut gelato.
Taquiza for flavorful tacos (vegetarian / gluten-free options included)
Bars Bed & Breakfast: We had a super positive experience staying in this comfortable lodging conveniently located a few blocks before Ocean Drive. The staff was immensely gracious, and breakfast delicious. We developed a strong a sense of camaraderie with the managing staff, that resulted in engaging conversations.