While I continue to shield myself in fleece jackets, Boston has graduated to spring dresses and brave long legs. The transition from snow to warmer temperatures has lifted the city's spirits. People are thronging the streets, public spots and bars. The sun is dazzling on most days and there's just the right amount of comforting wind in the air.
As this is my first spring in the United States after the stretch of record breaking winter, I have had to hold myself back from uttering "wow" each time I see the city transformed. Imagine seeing convertibles whizzing by, tulips on the streets and neighborhoods looking straight out of the postcards!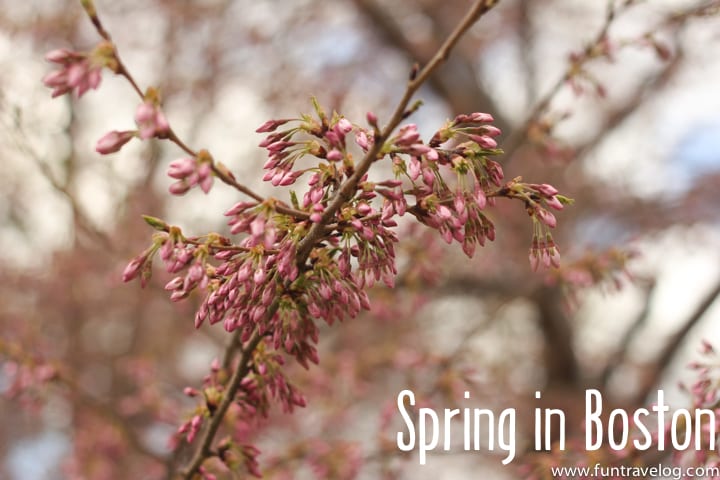 So one weekend, we decided to hop across some of the spots that are absolutely perfect for an ideal spring day in Boston. Here are our picks:
1. Watch a baseball game at Fenway Park
Touted as "America's most beloved ball park" the Fenway Park is a local favourite. It is a massive 35K seater baseball park in the middle of one of Boston's popular neighbourhoods, Fenway. The local team, Red Sox, is quite popular and has won the American World Series several times. So Fenway Park invites ardent game lovers on most match nights. The park houses food stations, souvenir shops and the mood is infectious. We were lucky to have made it on a day when a friendly game was on. Can't wait to go back for a World Series match someday!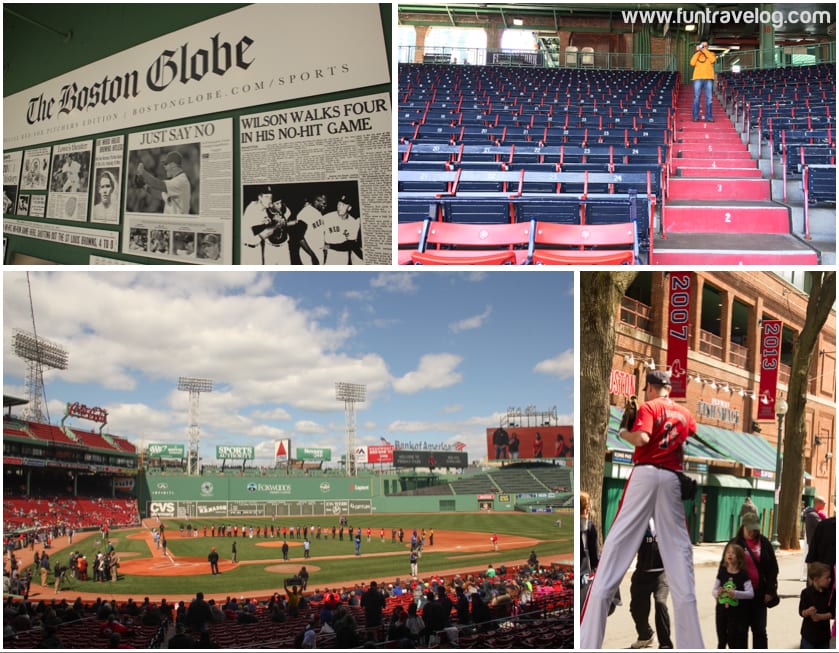 2. Park yourself at the Boston Public Garden
Every city has its share of spaces that are a delight to visit at any time of the year. The Boston Public Garden is one of them. We last visited the garden when it was covered in snow and thoroughly enjoyed walking over the frozen lake. Now in spring the park is lush green and is graced by cherry blossom trees and tulips. An ideal day here would be to visit with a picnic basket + beach towel and lounge around all day in the sun as the ducks and squirrels run around you. The park is designed in a Victorian style and is close to two of Boston's most beautiful neighbourhoods – Newbury Street and Beacon Hill. So you can also keep walking about to experience the cafes and British style architecture.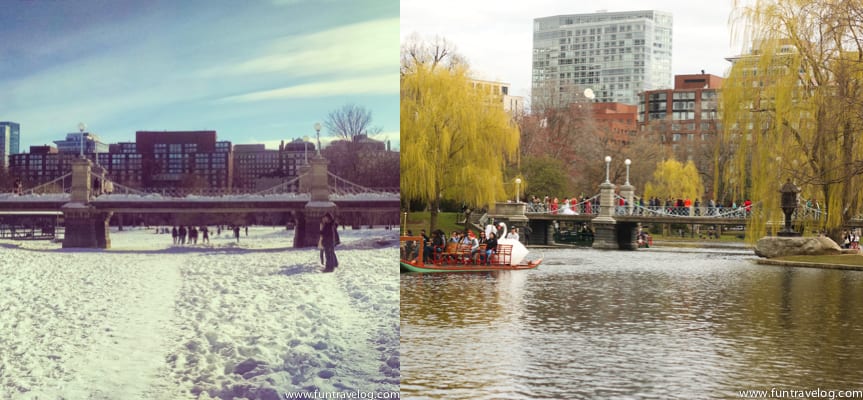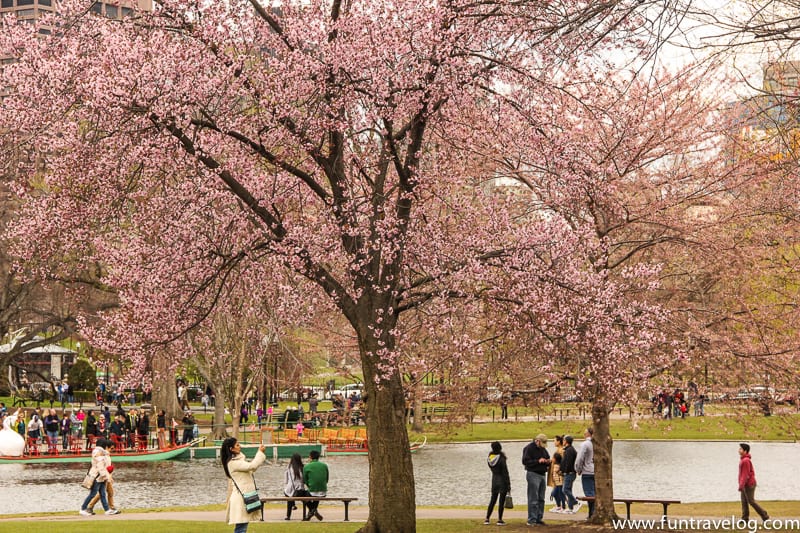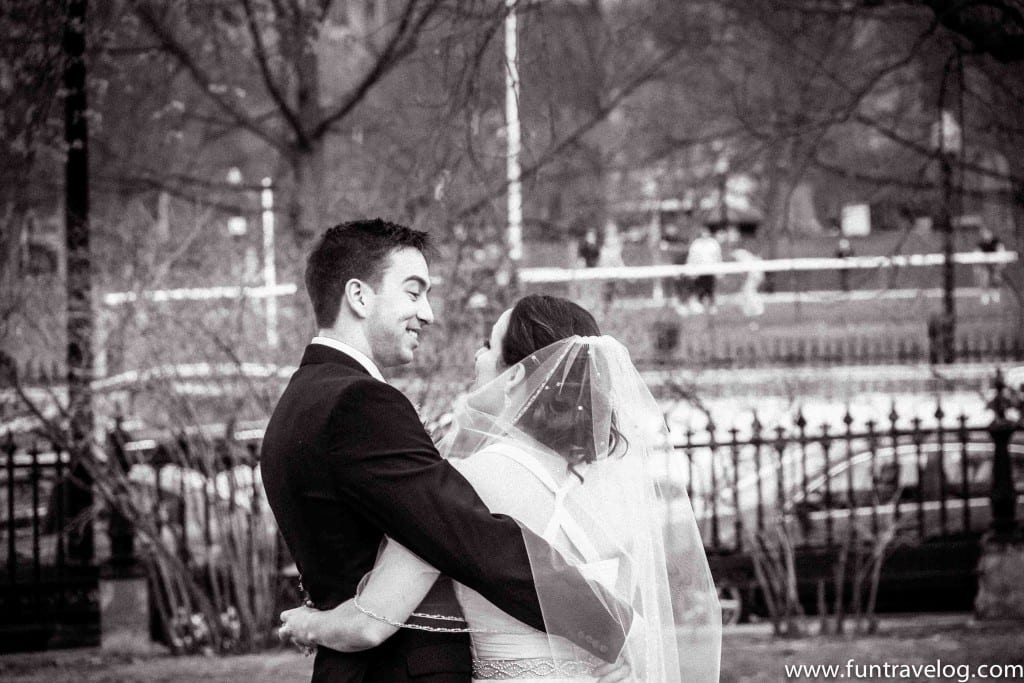 Looking to spend a weekend in Boston? Check out these ideas + grab a handy map!
3. Grab the best views of Beacon Hill at Tatte Bakery's outdoor sit out
One of Boston's historic and most desirable neighbourhoods is worth a visit for its cobblestoned streets, narrow lanes and beautiful row-houses. The by-lanes are on a slope and it is a pleasure just walking up and down these lanes. We've been following Tatte Bakery on Instagram and were waiting to sample their coffee. When we reached their Beacon Hill outlet, we were pleasantly surprised to see that they have an outdoor seating arrangement! Tatte has a wide selection of delicious looking desserts and their brunch menu is wholesome too. We ended up stuffing ourselves with their shakshuka and salad.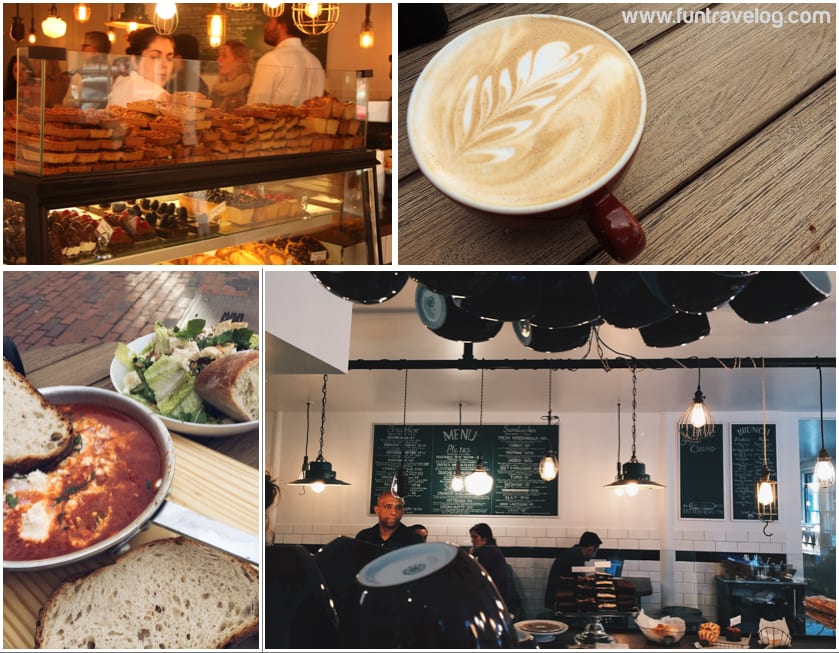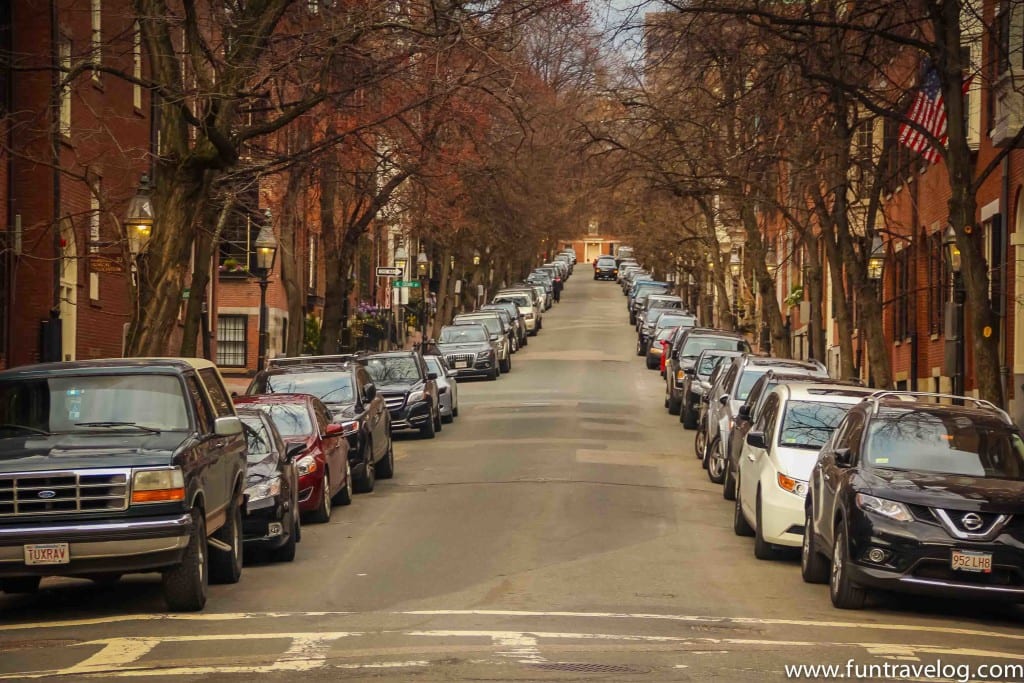 4. Marvel at skyscrapers from the Christian Science Church Plaza
The Christian Science Church is right next to the Mary Baker Eddy Library. The latter houses the Mapparium, a gigantic globe built to scale that you can walk into. The Mapparium, built decades ago, is a design marvel and has an interesting tour too. The Church encloses a huge plaza where you can walk around or sit and observe the nearby high rises on a clear day. These skyscrapers lend equal character to Boston's skyline as do the traditional neighbourhoods.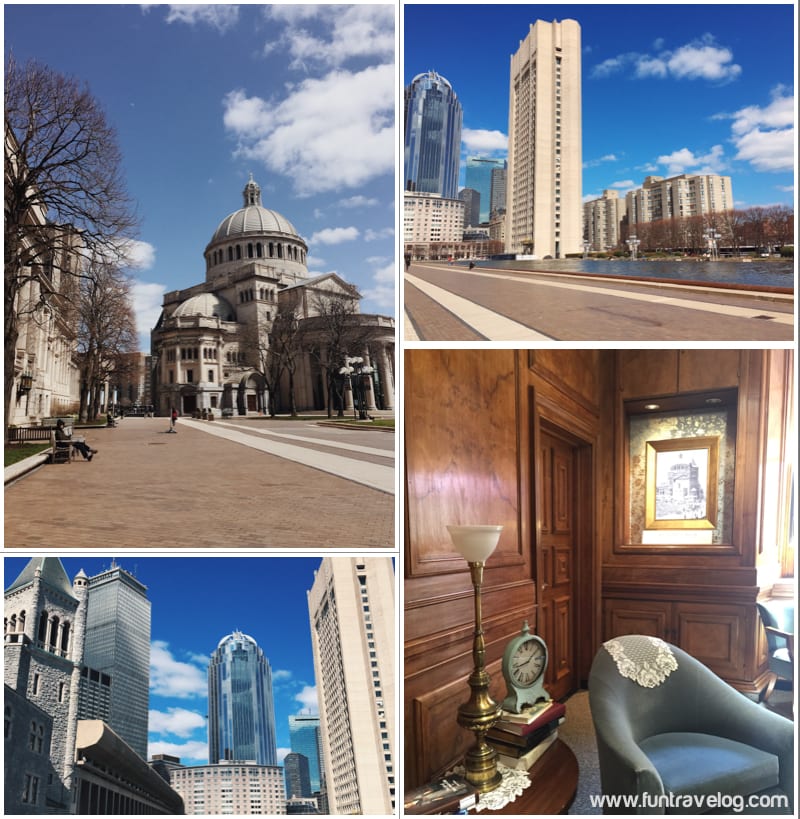 5. Dig into gelato at Amorino
One is completely spoilt for choice when it comes to picking a dessert joint in Boston. Moreover, some dedicated foodie accounts are increasingly succeeding at filling our feeds with decadent desserts that keep adding up on our to-do list. Amorino was one such discovery. Their outlet is located conveniently on Newbury Street and is a short walk from the T. For a price of $5.99 we could have unlimited flavours loaded on to our cup / cone. They also serve waffles, crepes, macaroons and pastries. We're already waiting for our next visit!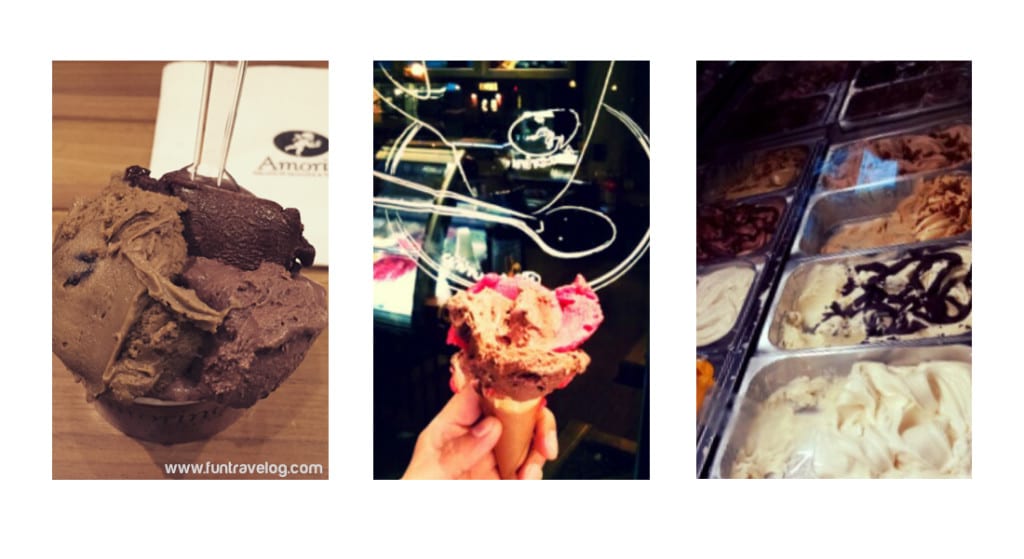 Bonus
Unfulfilled yet on our wish list is a walk along the Charles River by crossing one of the footbridges from Storrow Drive, overlooking the Cambridge skyline and sailboats. But that's reserved for another perfect spring day.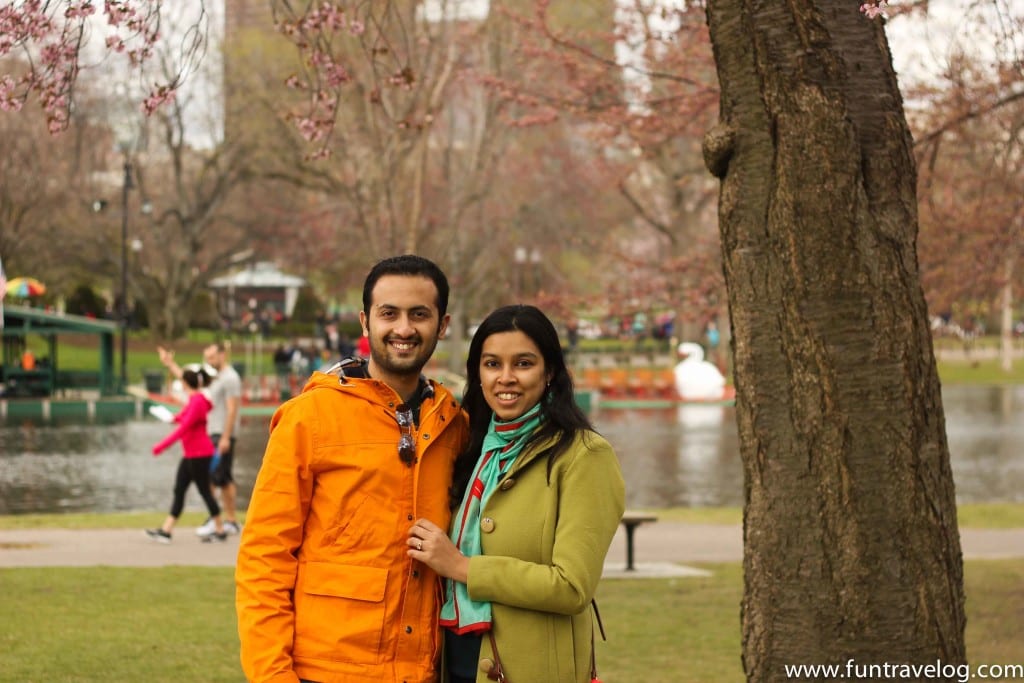 Save