Or I should say 'Learning about some real, awe-inspiring history of US of A'!
It is both amusing and frustrating to travel in the US, where sometimes a flight from one state to another can take north of six hours, not to mention different time zones. This is almost the same time we would take to fly from Boston to say Iceland or Portugal. But this blog is not a rant about the US being such a huge country, but to share a perspective about how this country's landscape changes so drastically, if you have the time and patience to travel extensively.
US and Canada boast of some oh-so-wonderful and bookmark worthy National Parks. This time we swung around a little and flew down to south-western states of Utah and Arizona. (Did I ever say we have a hidden desire to cover the 50 states and taste their local brews!)? If not, oops the cat is out of the bag 😀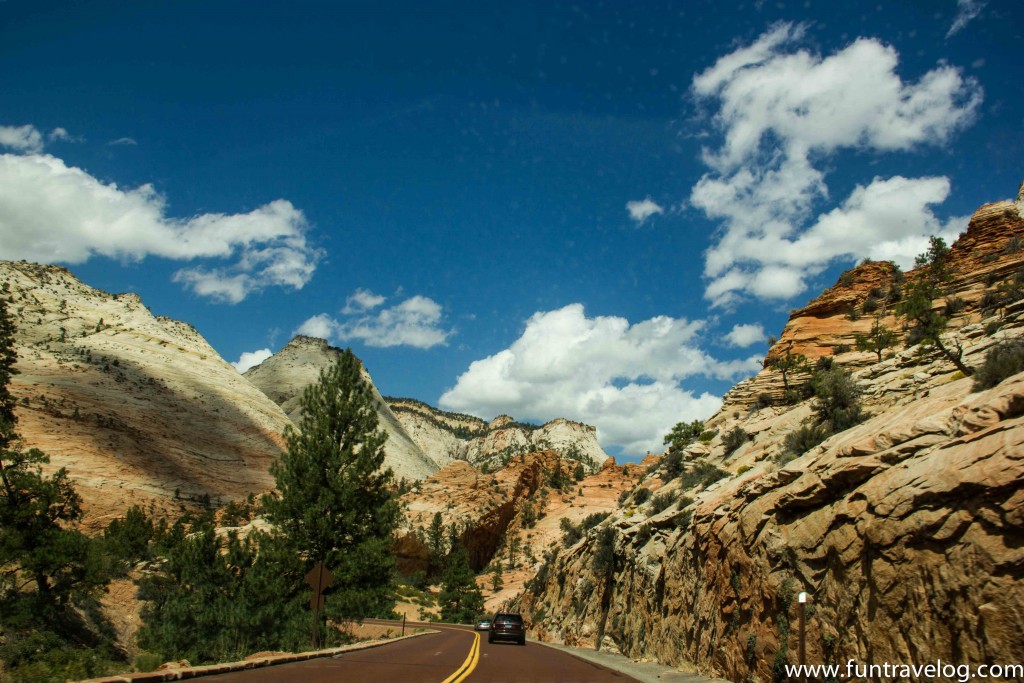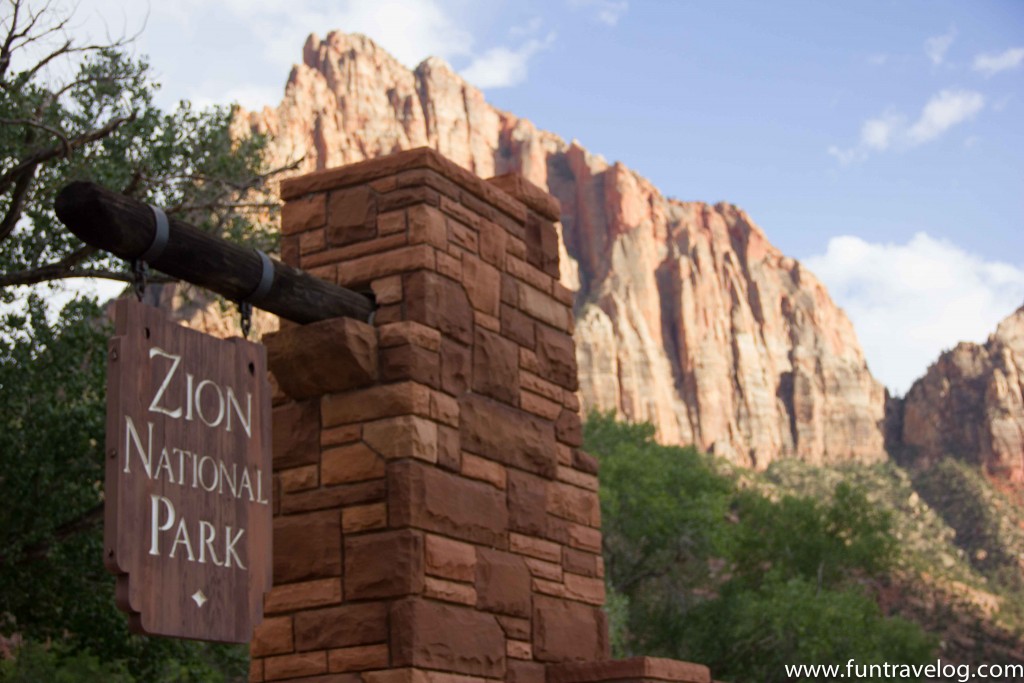 Leading to Zion's East entrance
Utah's Zion National Park was first up on our radar and totally lived up to our fantasies. If you're planning to spend a day or two, here are some tips and tales from our experience:
What not to miss
Canyon Overlook Trail
This comes right before a long tunnel before you enter Zion through the east entrance. Park in the lot or maybe a little before along the road if you sense there is a lot of traffic. You'd be happy you hiked this slightly steep but exciting trail when you get such views of the canyons. Total time for 1-mile round-trip hike should take about an hour, with time to spend at the summit left at your pleasure!
Level: Easy to Moderate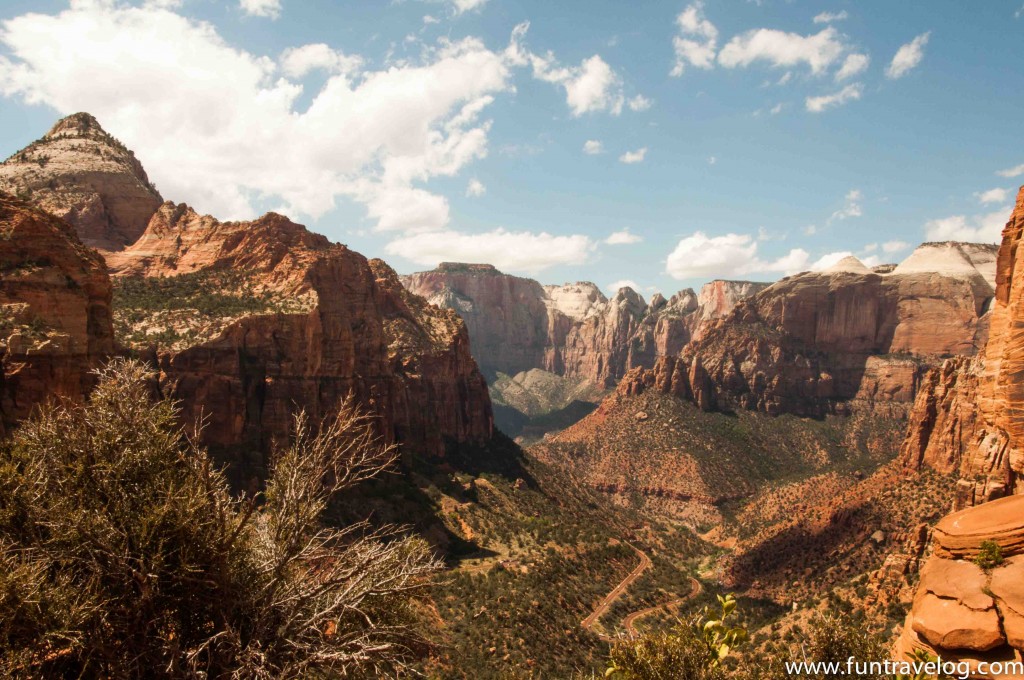 Angels Landing
This is the mother of all hikes. We were short on time and hence couldn't attempt this almost six hour round-trip trail. However this is not for those with a fear of heights and definitely not for the first-time hikers. FYI, the last leg entails clutching a chain and walking a steep trail to the edge that is on a massive height.
Level: Strenuous
Riverside trail to Temple of Sinawava and the Narrows
Without the necessary permit, you can take the Riverside trail and walk up the Narrows till the point where no permit is needed. Learn from our mistake and be sure to wear/rent waterproof shoes as you have to walk in the river, which is relatively cold unlike the hot weather. It is quite impressive to see the towering cliffs which have been carved by the Virgin River over centuries. However pay attention to the weather and avoid a hike if there is a flash flood warning.
Level: Easy to Moderate
Note: If you wish to hike the Narrows beyond a certain point, you need a permit from the Park.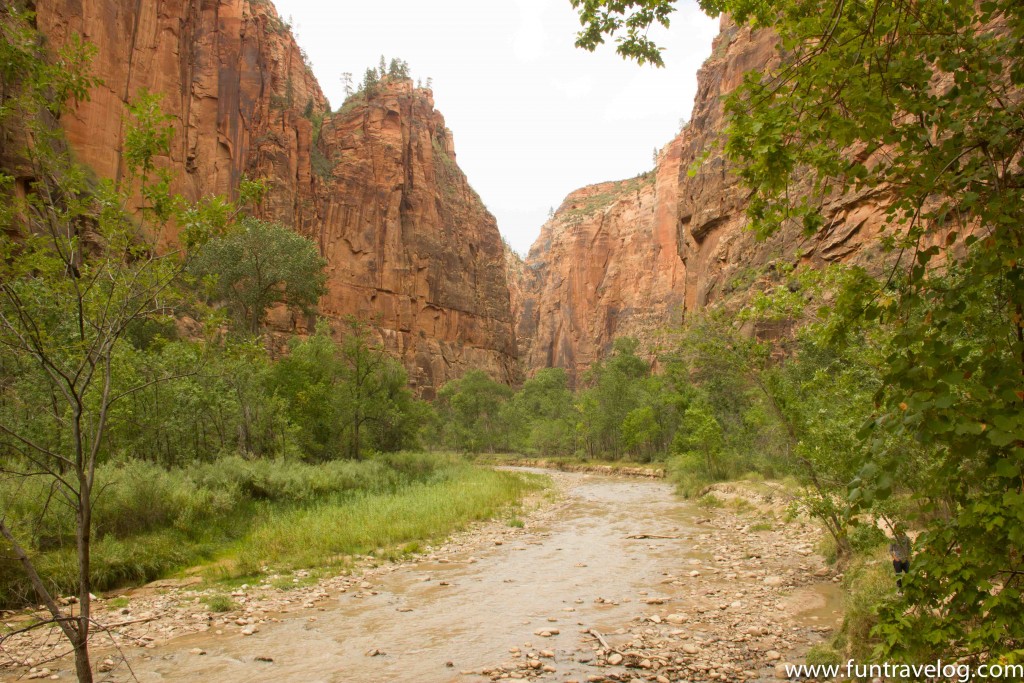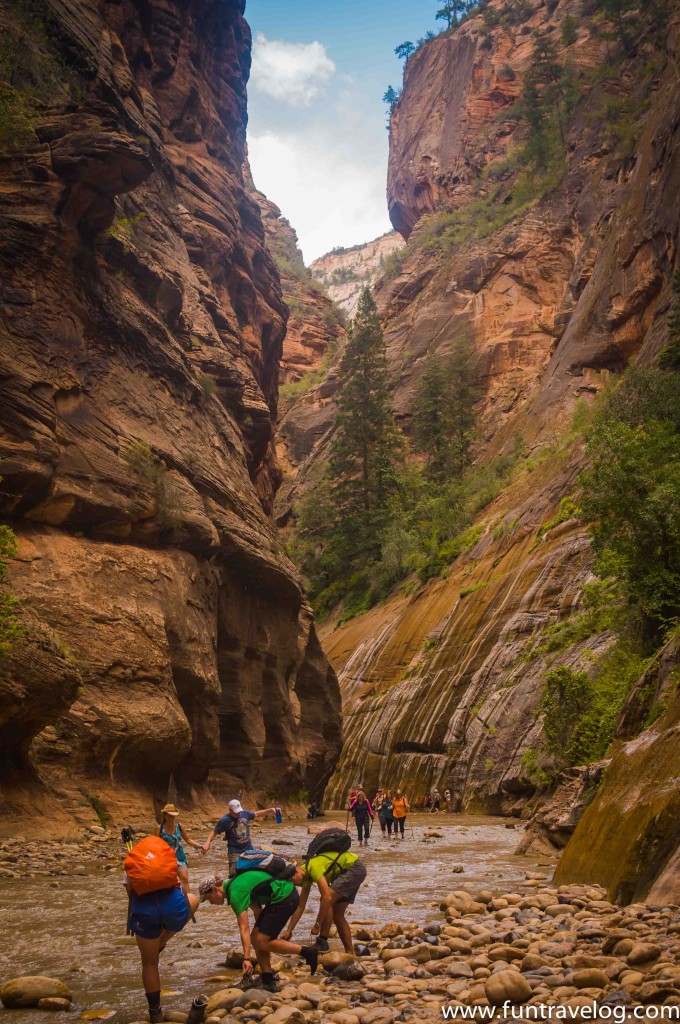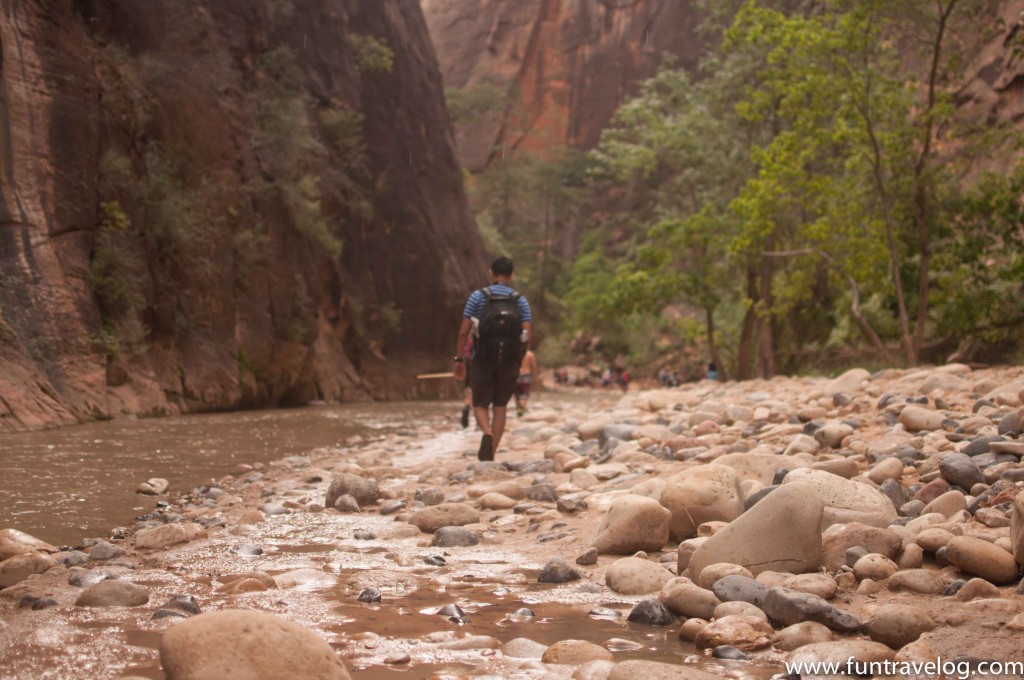 Human History Museum and Visitor Center
We started our days by first checking in on things to do at the Visitor Center. Definitely stop at the Museum to see the 22-minute award winning film on Zion. They run the show every half an hour.
What you might skip
Emerald Pools
We walked the Lower Emerald Pools and Grotto trail and expected the pools to be more dramatic. Maybe it was the dry weather. However most of the trail is covered in lush vegetation and is an ideal one for families with kids, especially if the day is a hot one. PS: Do not dive into those pools, it's not meant for what you're thinking 😀
Level: Easy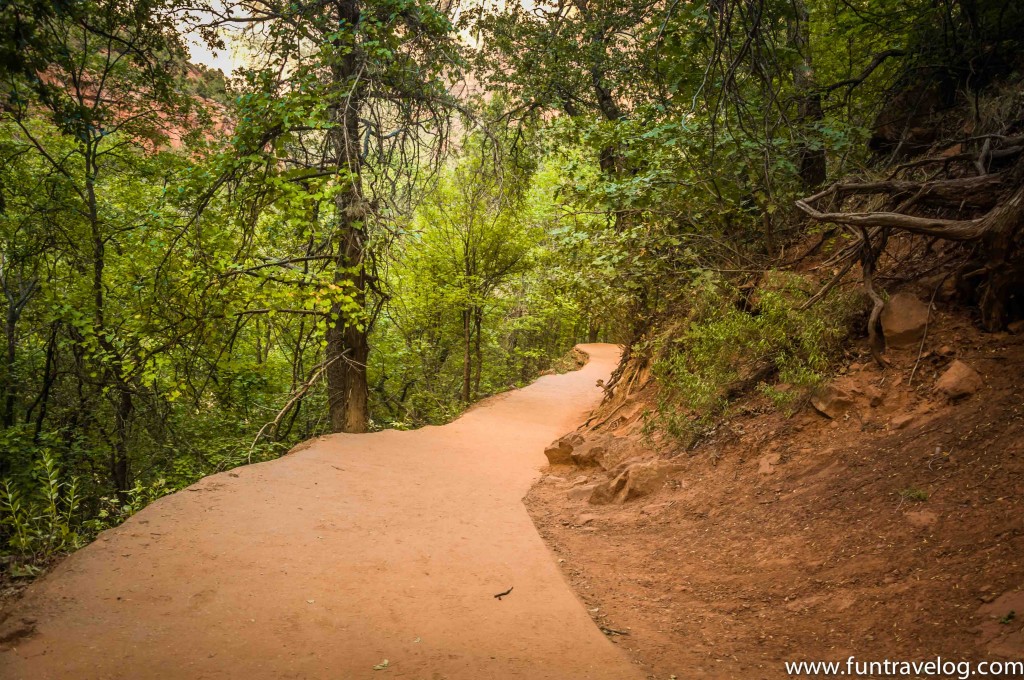 Food, Water
The park is well equipped with water refilling stations, but be sure to take water bottles as you need them during the hikes. As with the food, we carried munchies in our backpack. But if you're wondering for lunch/dinner, right outside the park in Springdale, do try Thai Sapa (get a table outside for view of the canyons during sunset, it's therapeutic). For coffee aficionados like us, Café Soleil is the right place to go (bang opposite Thai Sapa).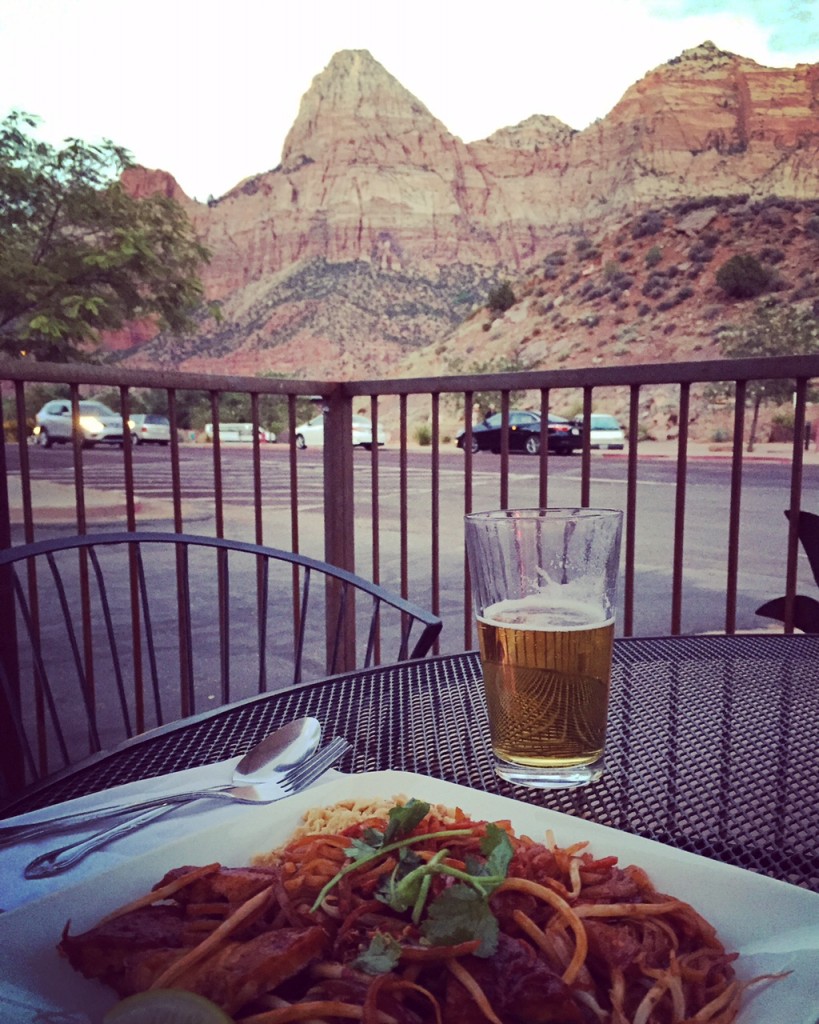 More on Zion
They have raised the entry fee per vehicle to $30 which is valid for next seven days. Same charges apply at Bryce Canyon National Park.
Try and find a parking spot near the visitor center and use the Zion free shuttle as you plan your day. Be sure to note the shuttle timings.
Don't be intimidated by the squirrels. They kept popping in front of Supriya and started posing in front of her camera. Don't believe us, look at this one below 😀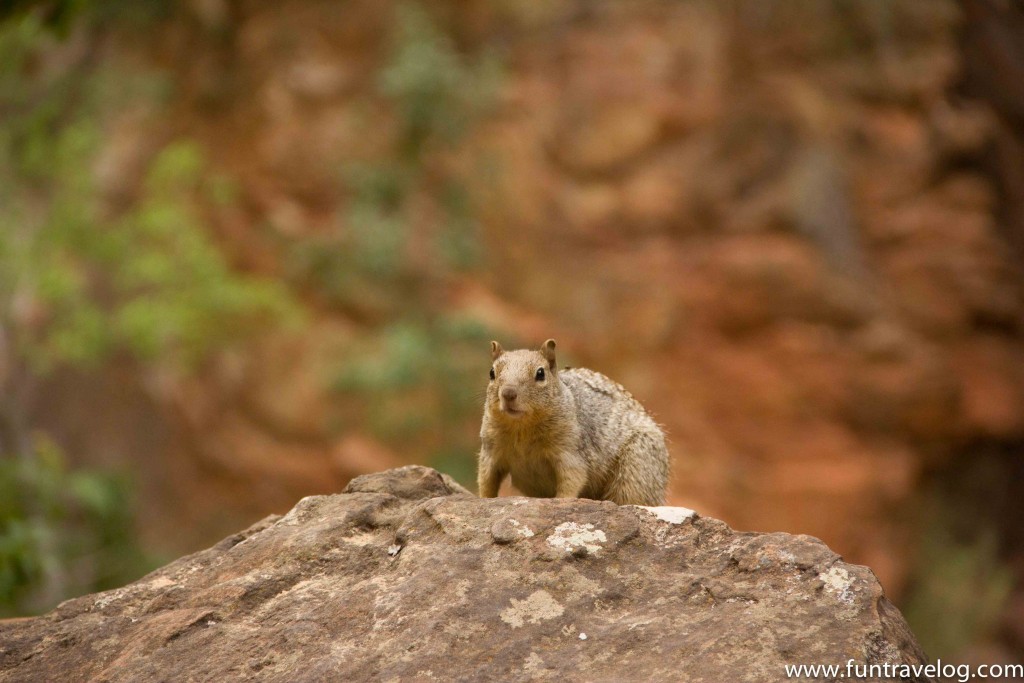 Bonus Tip
While researching on how to save travel time, I found it really convenient to fly in and out of St. George Municipal Airport in Utah (SGU). You may find cheaper deals to fly into Las Vegas as it is a major hub; but if your plan is to cover Zion, Bryce and Page in a limited time, SGU would be a better bet. We booked the rental car with Budget (advance booking recommended). All car rental offices are located inside the terminal and the entire process was a breeze. I could literally count the number of people heading out of the terminal and that was such a relief factor at the beginning of our trip compared to the chaos you might encounter in bigger airports along with luggage and car pick-up.
Have you been to Zion yet? What was your most favorite moment in the park?
Save