I am generally more biased towards mountains than the seas. Part of that is due to my childhood travels to the Himalayas with my parents. After surviving the brutal heat and humidity in Calcutta (yes I still prefer that name), we would often escape to the north for some respite.
But when I landed in a place which is neither of the two (well not geographically), I really doubted as to how would I spend 48 hours in this land of dreams, gold and expats. Huge credit to Emirates airlines for making Dubai a sought after destination for people traveling to/from Asia to Europe or North America.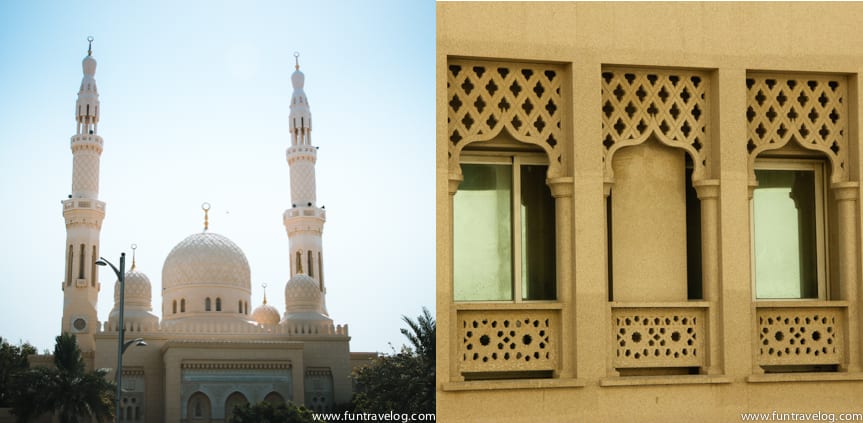 At the end of my stopover, I had mixed feelings about Dubai. While it is not the kind of place I would pack my bags and rush to explore, but if I had to explore it over a stopover, I would be game. Here are some tips on what you can do if you're in Dubai for 48-72 hours:
1. Gold souks
Dubai attracts gold lovers from around the world. If you're looking to invest in this coveted metal, head to the souks in Old Dubai. In UAE, the government has control over the quality of gold, so be rest assured about your purchase. Also, gold in Dubai would definitely be a bit cheaper than Asian markets. Hone your bargaining skills as sellers reduce their prices by almost a half if you do it right!
2. Spice markets
Old Dubai smells of spices which have been locally sourced from regions in Middle East. Don't forget the shisha and dates which are ideal buys in my perspective.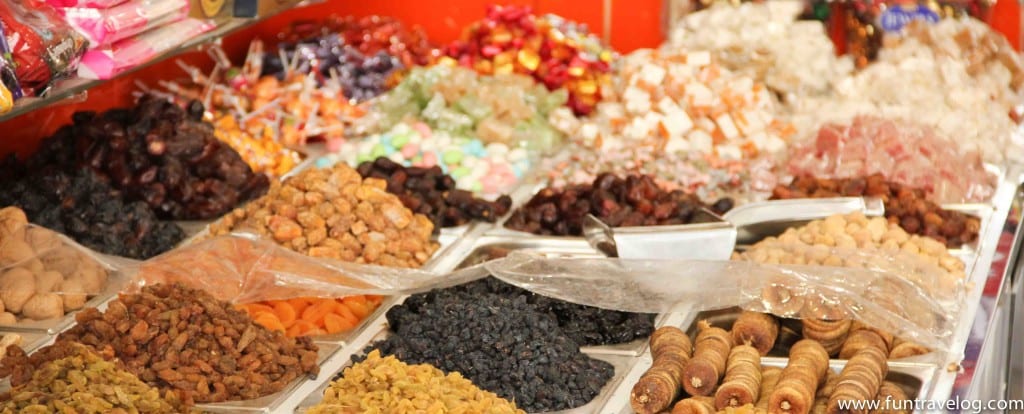 3. King sized malls
Modern day fantasy claims that you've not seen Dubai if you have not been to Burj Khalifa and Burj Al Arab. Be mindful of the fact that entry into Burj Al Arab is only permitted if you have a reservation at one of the restaurants or have a night stay booked (which can be ridiculously expensive 🙁 ). An afternoon tea at the Sky View Bar definitely gets my vote, kids below 21 years not allowed though.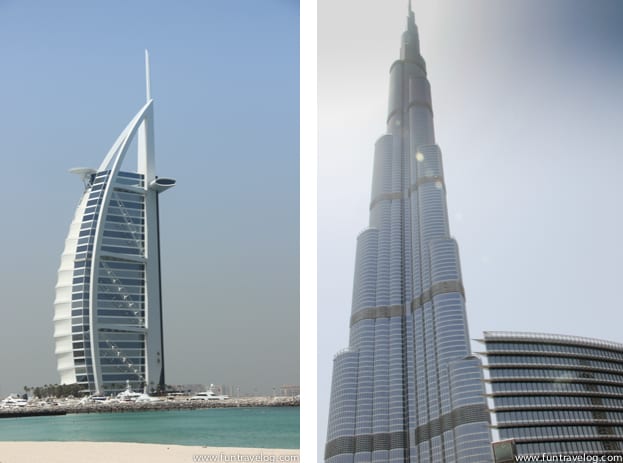 Head to the Dubai Mall, where you can buy tickets to visit the Observation deck of Burj Khalifa, (ah, the wonders of the modern world!) Besides Dubai Mall, shopping aficionados should not miss Mall of the Emirates which is actually a shopping resort! You can spend a whole day or two exploring these malls and I bet you will lament that you have not seen it all. The brands are not cheap though it is an experience to wander around and witness the desires of modern day lifestyle. If you're particularly from Europe or North America, you would totally relate to this.
4. Desert Safari and Belly Dancing show
It's late afternoon and it's time to hit the road and experience some adrenaline rush. Book a 4X4 desert safari and head to watch a belly dancing show under the moonlit sky. For those moments, Dubai will be a different game altogether.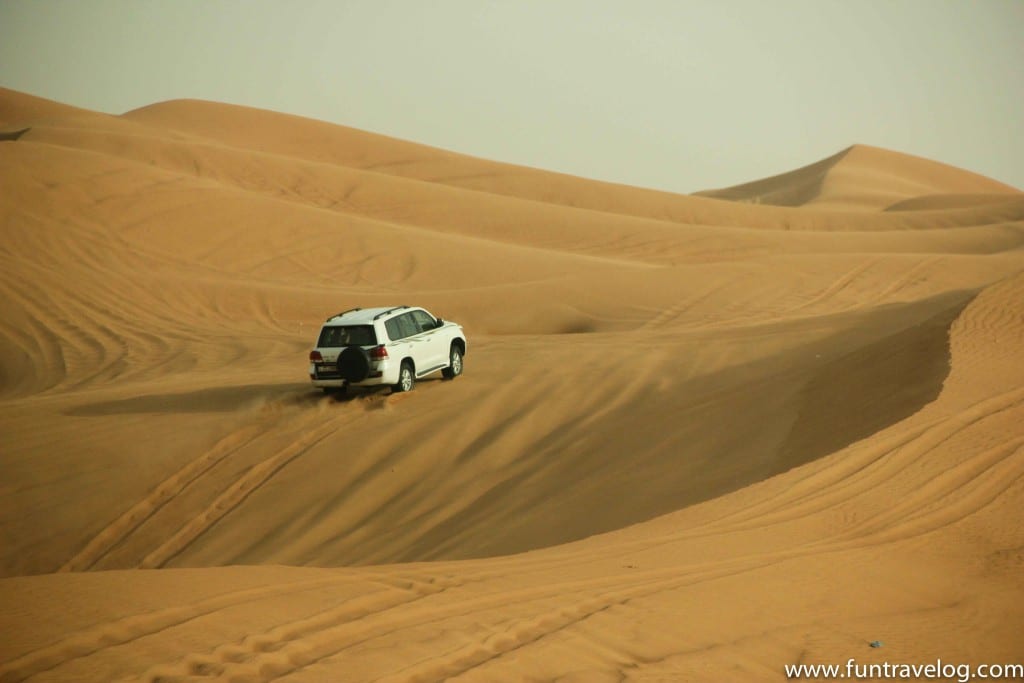 5. Dhow cruise
Romantic, eh! On another evening, watch the sunset over Dubai's stellar skyline while sipping mocktails and digging into delicious Indian meals. Don't be amused with no alcohol being served as drinking is only permitted within the hotels/restaurants which have liquor license and not out in the open air.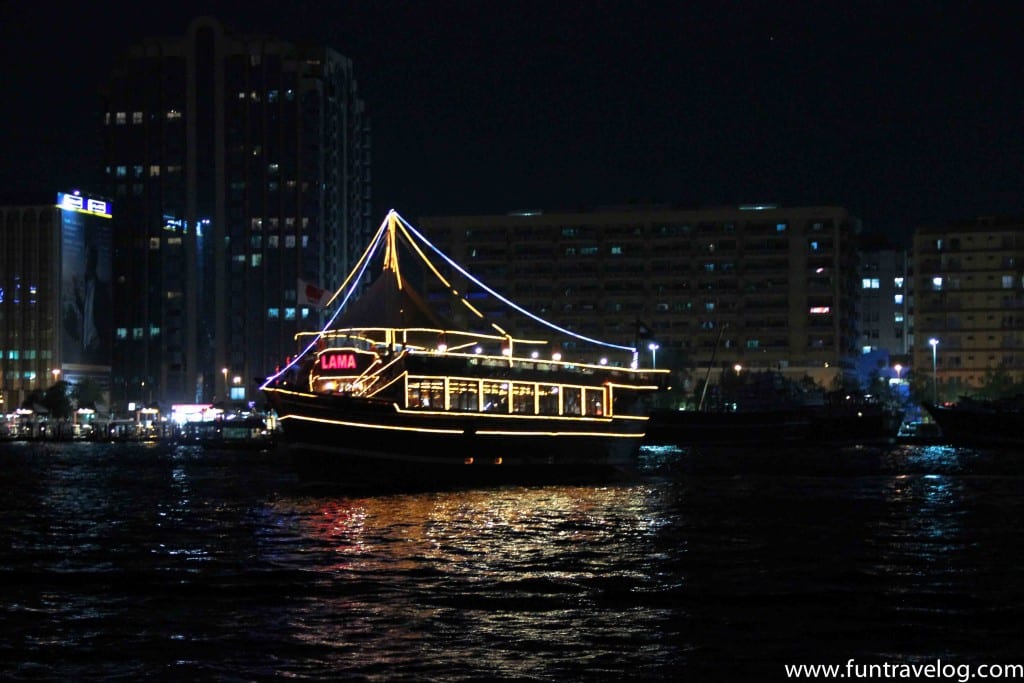 6. Day trip to Abu Dhabi
If you have an extra day to spare, I would recommend booking a tour to Abu Dhabi. The drive is very comforting and you can marvel at the exquisite Sheikh Jayed mosque and the Emirates Palace made in Abu Dhabi. I know I am definitely doing this whenever we make our next stopover in Dubai 🙂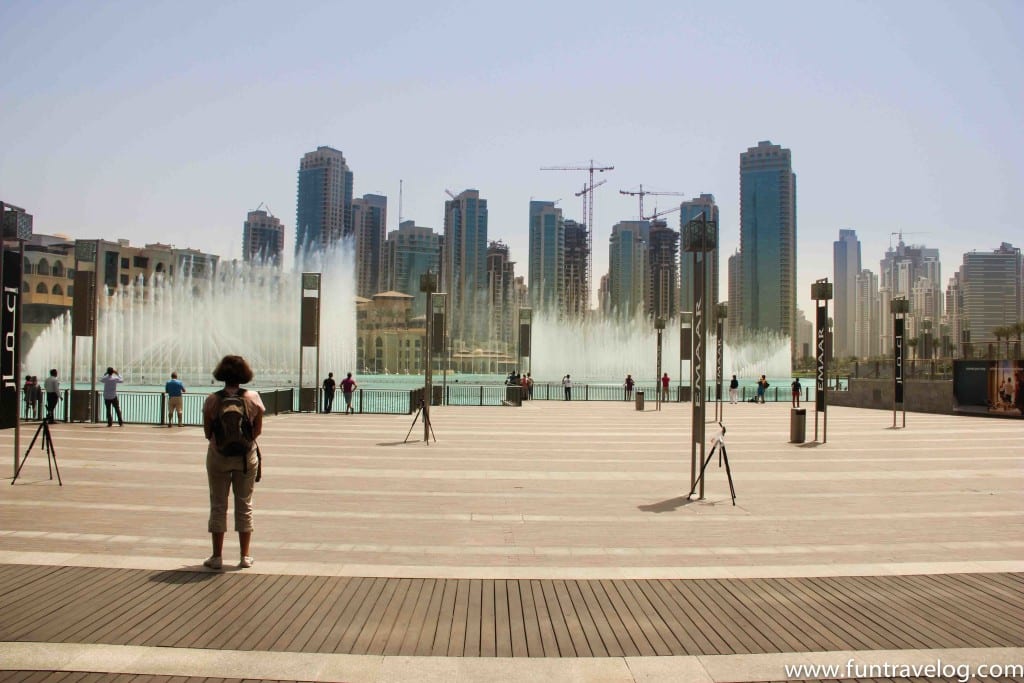 Some Travel Tips:
Best time to visit- ironically Dubai has only two seasons- hot and hotter :/. However if you want to pick the best time, it should be between October to April. But be prepared as it is also a peak tourist season.
Clothing- remember Dubai is still a part of a Muslim country, so appropriate dressing sense is required (no flashing of those six packs, curves and flesh!)
Drinking- as I mentioned above, only licensed hotels (which are plenty to quench your thirst) in Dubai can sell liquor. Be careful not to drink in public, and extra careful not to even eat/drink during the holy month of Ramadan. Drink and Drive- a big NO!
Dubai is a stylish and liberal Muslim city. A little bit of cautiousness and you'll be just fine in having a great time in this city 🙂
I hope these notes will be of help if you're planning your first landing at Dubai. Do share any suggestions for things I might have missed or should know of when I head back again!
Save