How was a Moorish village resembling a Greek island born in a small corner of Portugal? This question crossed my mind momentarily as we planned our road trip through Portugal, and receded soon enough. Lost in my disorganized thoughts that were occupied with other trip logistics, I didn't chase any answers about Óbidos. All I knew that the village was a 'gift' to a queen by one of its kings, and since then it is said to have been a town of queens. But sometimes, more information may not be what you need.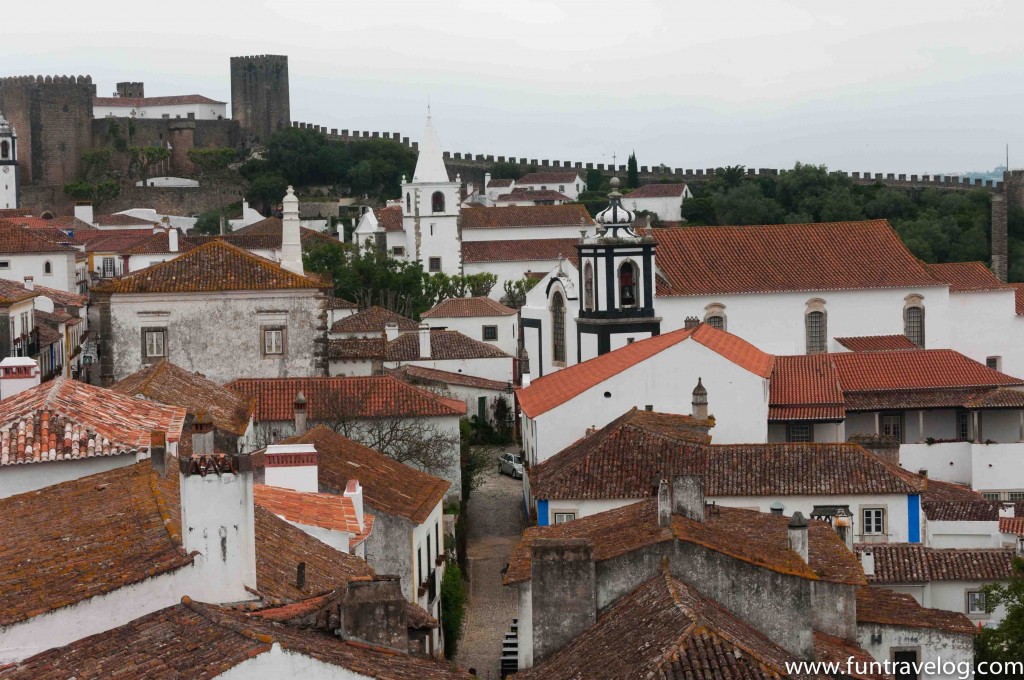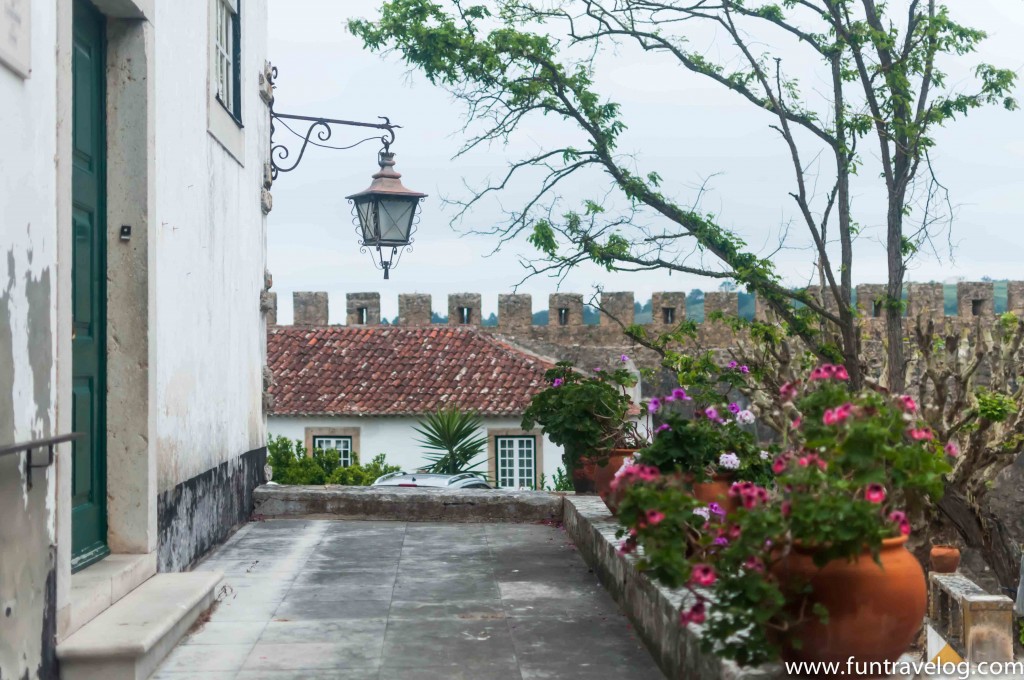 Óbidos must have been a fine gift. Like with a wrapped present, the roundabout to the village from the highway gave no indication of what lay ahead. Entering the village through a curvy, uphill lane squeezed between homes was similar to unwrapping a present. We knew something nice awaited, but didn't really know what to expect. Even after 'unwrapping' the present, one is eager to turn it around, look through and carefully inspect. That's how our first impression of Óbidos was. Cloaked in white, the occasional bursts of color through the red roofs, and the yellow, pink and blue borders on homes made for a striking canvas. We couldn't wait to explore, cloudy day or not!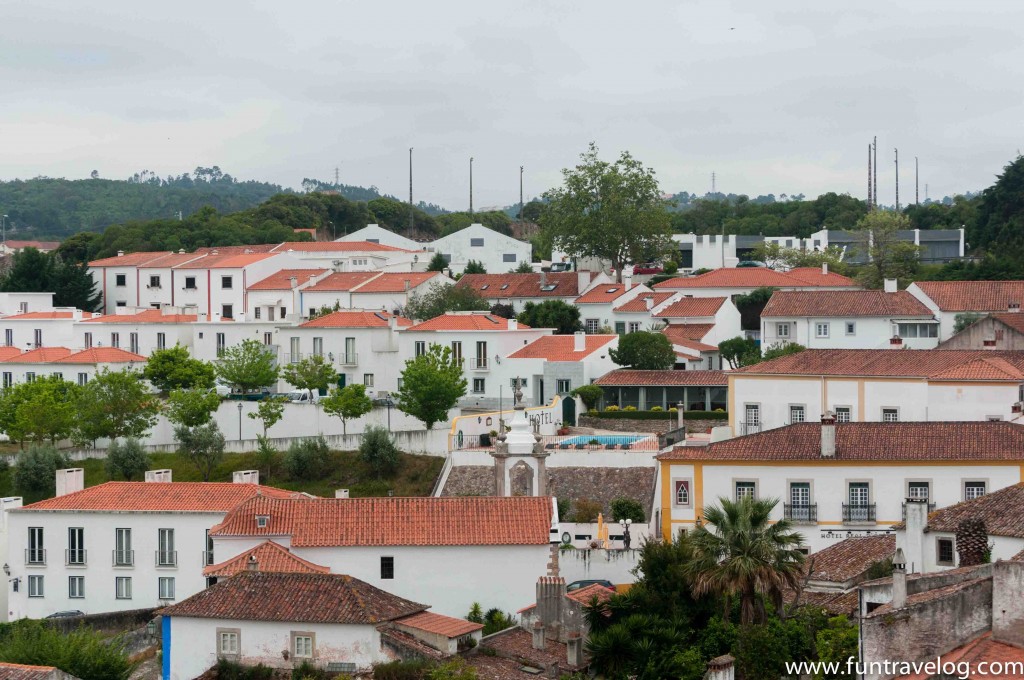 Cherry liquor

Strong, sweet and packing quite a punch, ginjinha is to Óbidos what wine is to Douro Valley. We liked it, and then liked it a lot. There's no escaping this local specialty on the streets and in the shops. The liquor is royal maroonish red in color and comes with cherries doused in the liquid. We surrendered on our arrival, when the owner of our guesthouse put forth a bottle made in-house by her husband. Out on the streets, the liquor is served in chocolate cups. Either ways, the taste lingered, enough to motivate us to buy it for friends.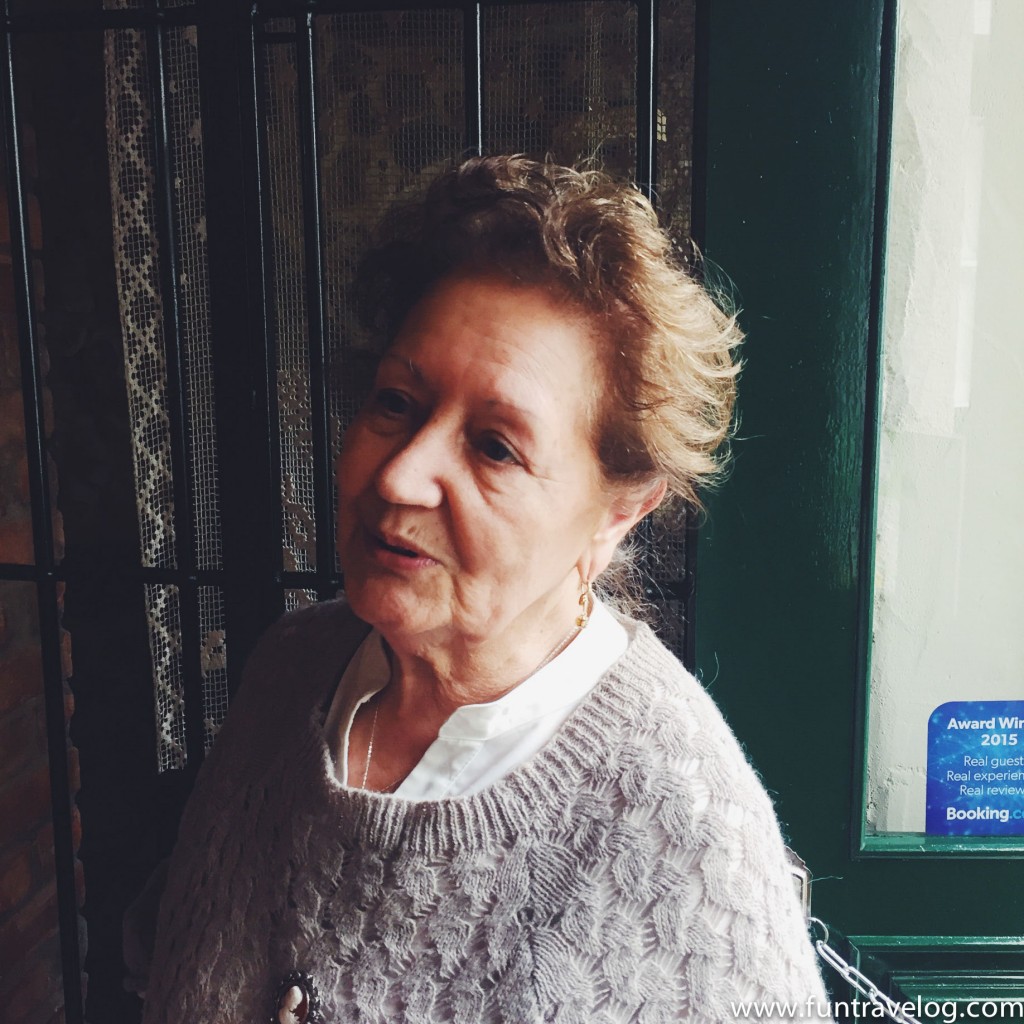 On the streets
The village of Óbidos is built on a hill, surrounded by a wall that can be accessed by climbing one of the various, strategically built stairs. We actually climbed up on multiple occasions to look at the criss-cross lanes from high up. The village has an unmistakable influence of Arab architecture and aesthetics. I almost pinched myself as a reminder that this place was in fact a reality.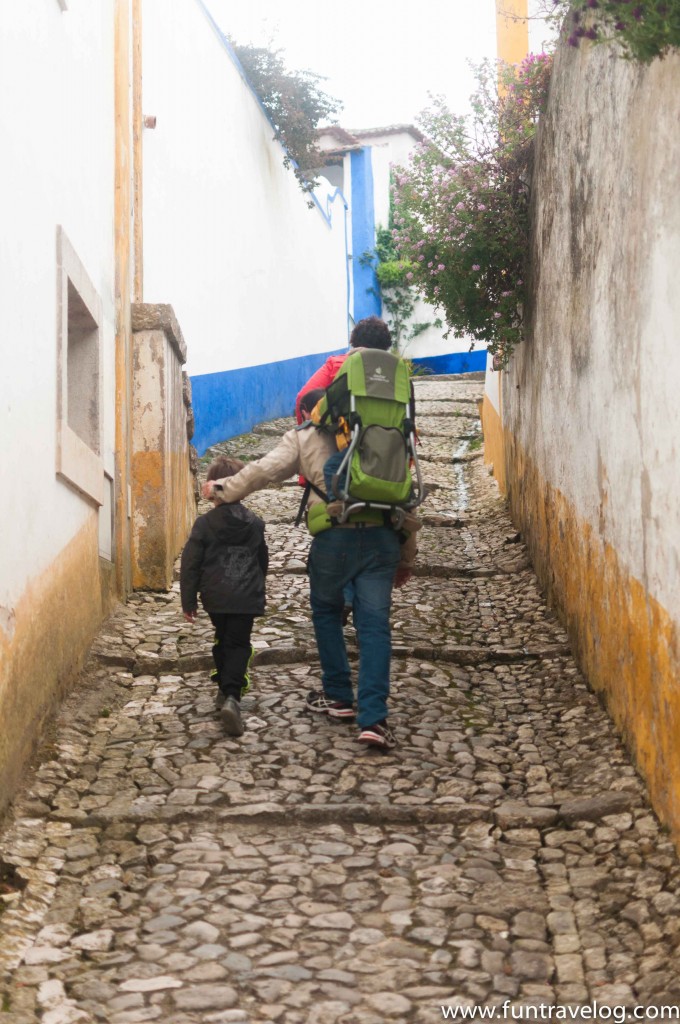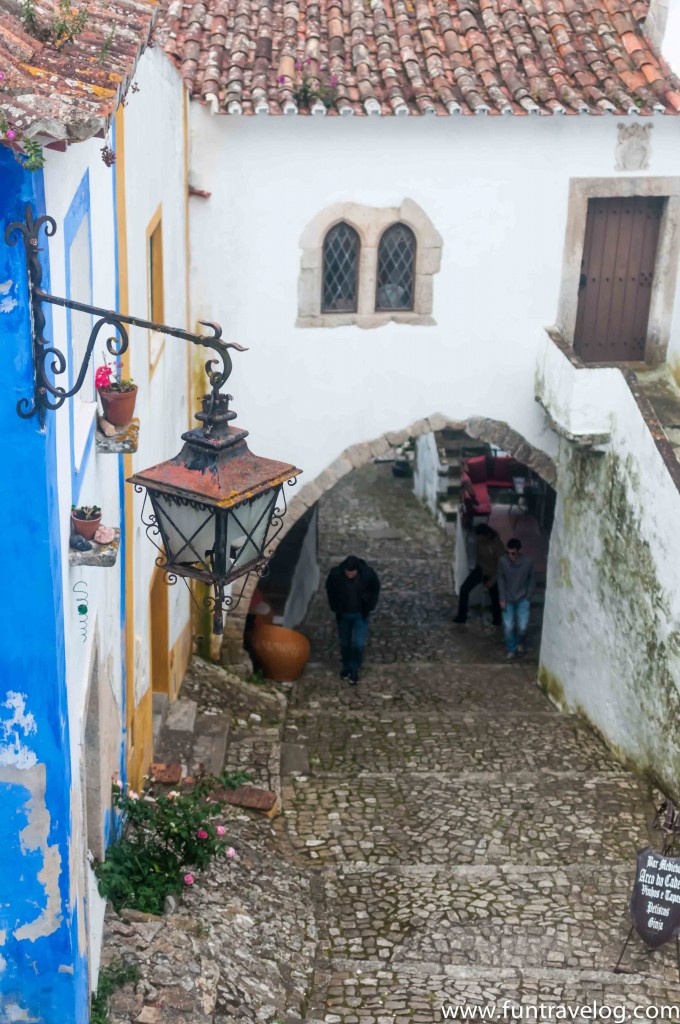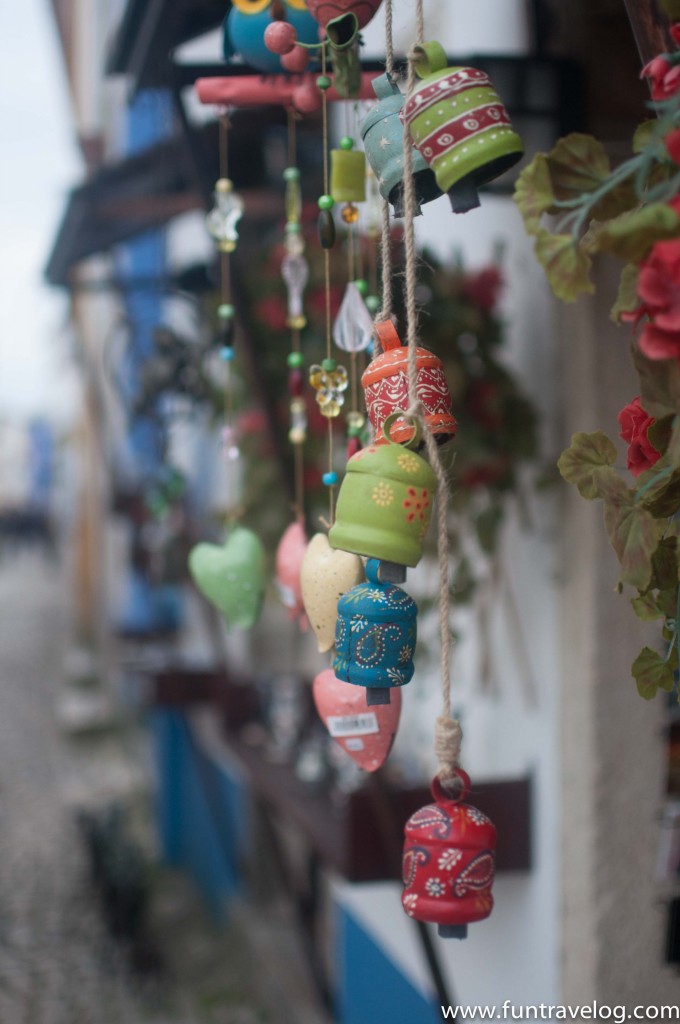 Getting lost is recommended
We knew we wanted Óbidos to ourselves, without too many people. Fighting laziness next morning, we took to the lanes again, hoping to at least walk by the ones we missed on earlier. To our groggy eyes, the village was an untouched canvas that morning. In that stillness, it was even more utopian than it appeared the evening before. We were so smitten, so much so that I'm sure to be embarrassed reading my own words in the future. But for now, this is our idea of an enchanted land, stuff that fantasy novellas are made of. Óbidos is a queen you must meet.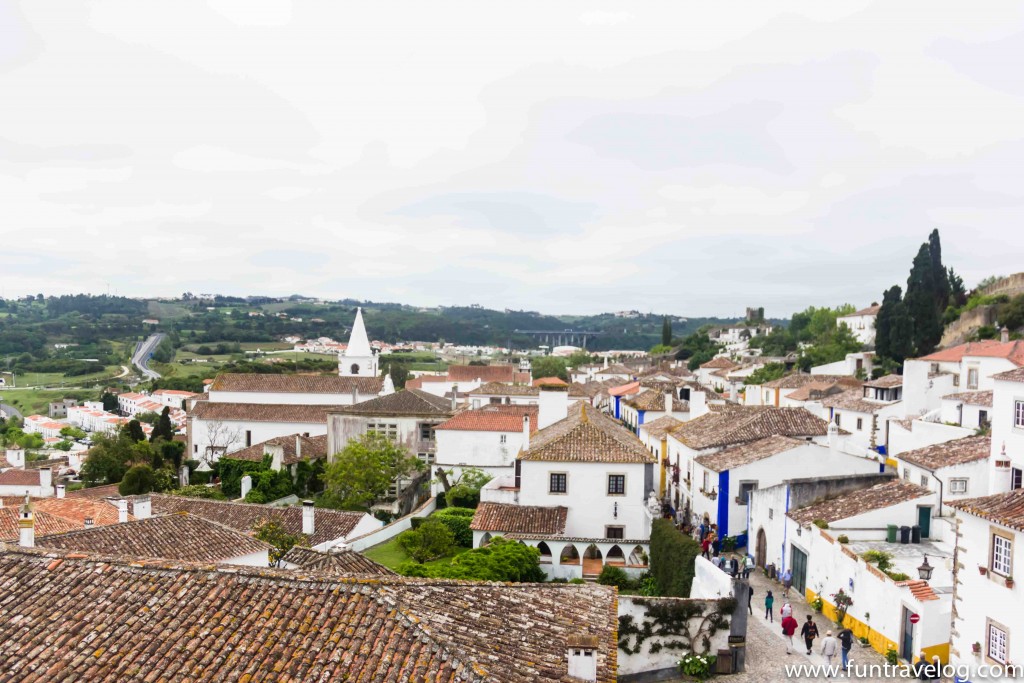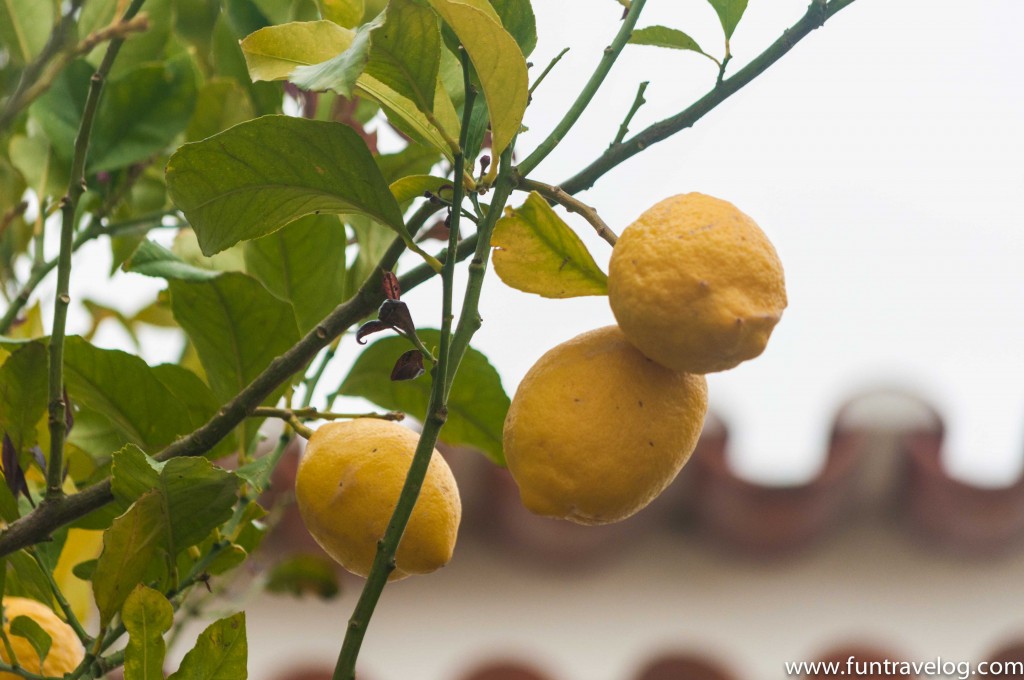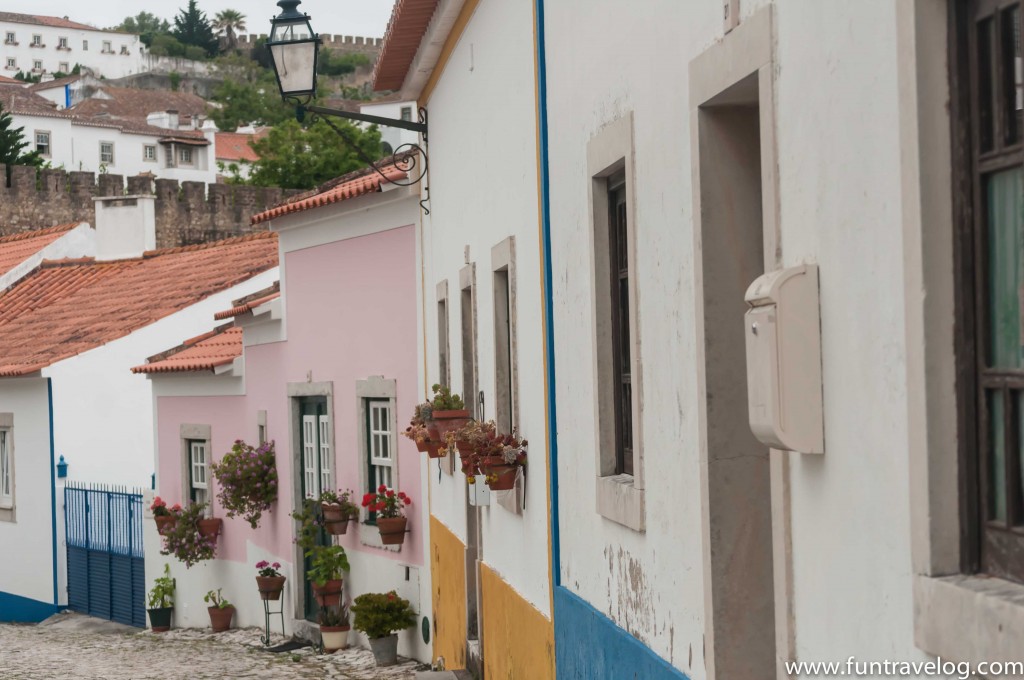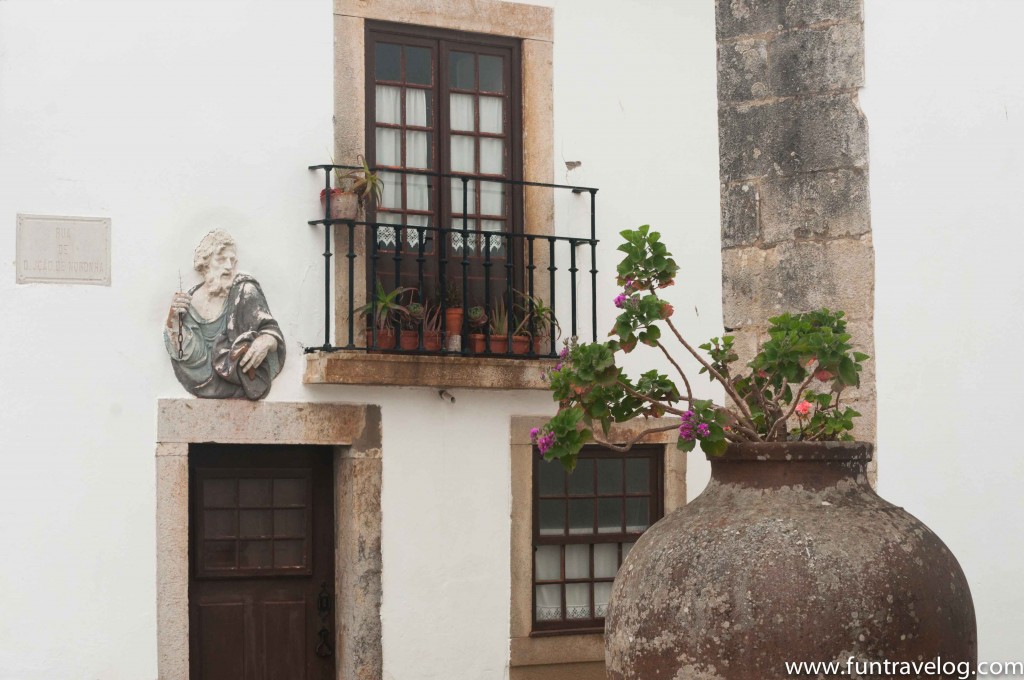 We stayed at the Casa do Fontanário de Óbidos and it was conveniently located in front of the main village entrance.
Been to a place that was straight out of a fantasy? Tweet me a photo @sups86 or tag us on Instagram @funtravelog
Save
Save