The first part of this travelogue is up for a read here. This is the second part.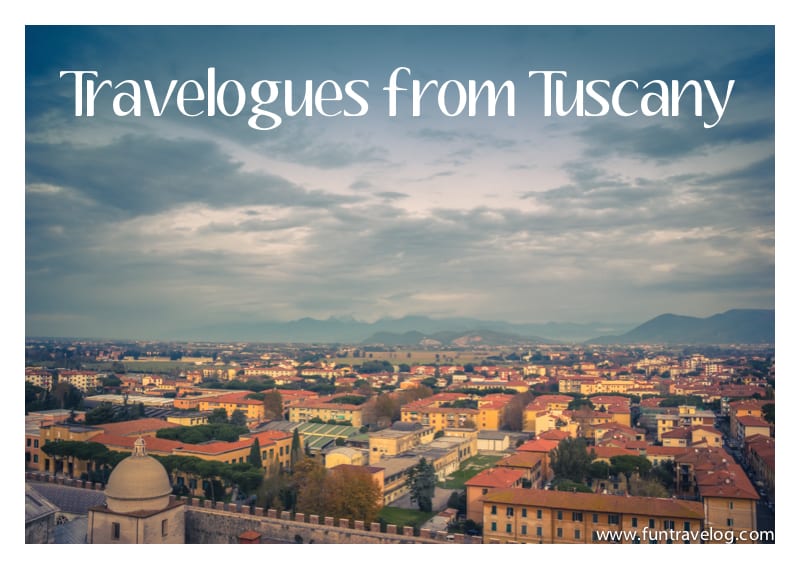 We spent next morning in watching the sun play peek-a-boo amidst the clouds and the Tuscan hills. Aromas of fresh raspberry and orange pies wafted from the breakfast table. Just what our growling stomachs needed.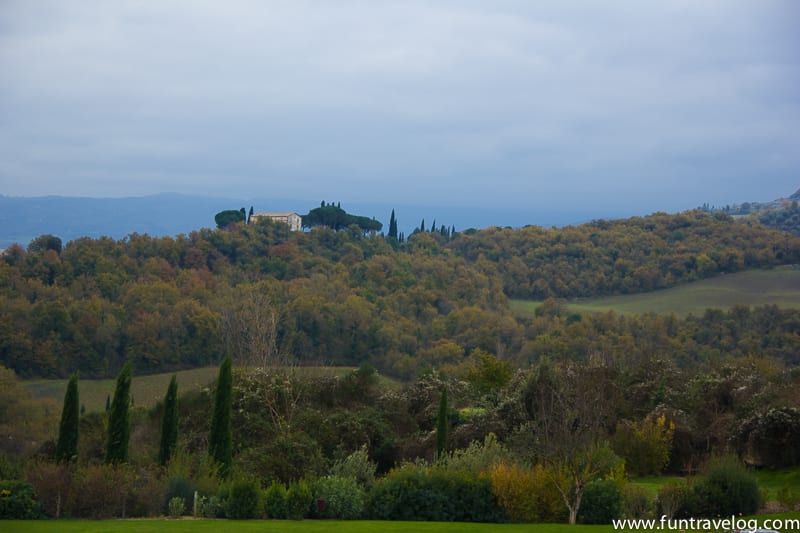 On taking a walk around the farmhouse, we soon found ourselves in a beautiful garden with chinotto trees. Chinottos, a local variety of oranges native to the region, were yet to ripen. Snapping some quick shots, we braved the strong winds to set out for Montalcino. That's when we met with rows of the some of the best vineyards bidding us farewell. "That's where Brunello wine comes from" mentioned our companions, referring to the finest wine from the region.
A quick detour off Montalcino had another surprise awaiting us. This one was a natural hot spring spa amidst the hills. Watching guests amble about in their bathrobes put us at ease immediately. The friendly staff explained that the water from the spring is so hot that it has to be cooled down before guests can enjoy it in the pool. Here was a place where one would love to drop everything, but we had miles to go.
Leaving Italy without sampling their cuisine is a crime you would regret committing. Well tossed in herbs and olive oil, the local food is a melange of fresh produce. And wholesome too. Hand rolled doughs cooked to perfection in wood fire ovens,  delicious pasta and huge portions of dessert. We felt lucky to taste some of that.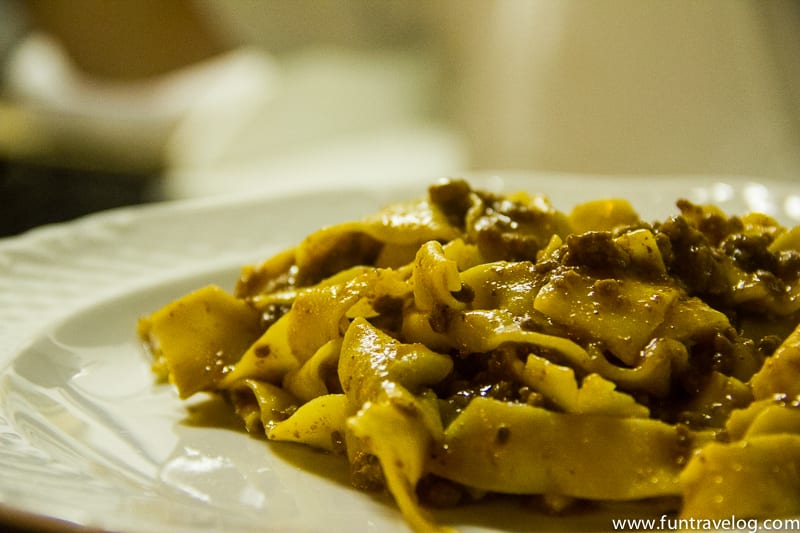 The streets were lit, the sky in shades of orange and blue. Musicians played and people gathered with their cameras aimed towards the skyline of Florence. That was and will remain our first impression of Florence. Soon, we made our way to rich landmarks like Piazza del Duomo and Florence Cathedral. As we walked along hundreds of others like us, peeping through the stores and cafés shining under yellow lights, we marveled at the essence of Tuscany and hoped to be back.