I looked at my sister's face, and then at the Google Map on her smartphone.
A daunting task lay ahead of me in Lisbon. She had pulled up a route which would get us to Miradouro da Graca, a roof top viewing spot we had planned on visiting in Portugal with our respective spouses.
Except, this route entailed yet another, calorie burning uphill walk.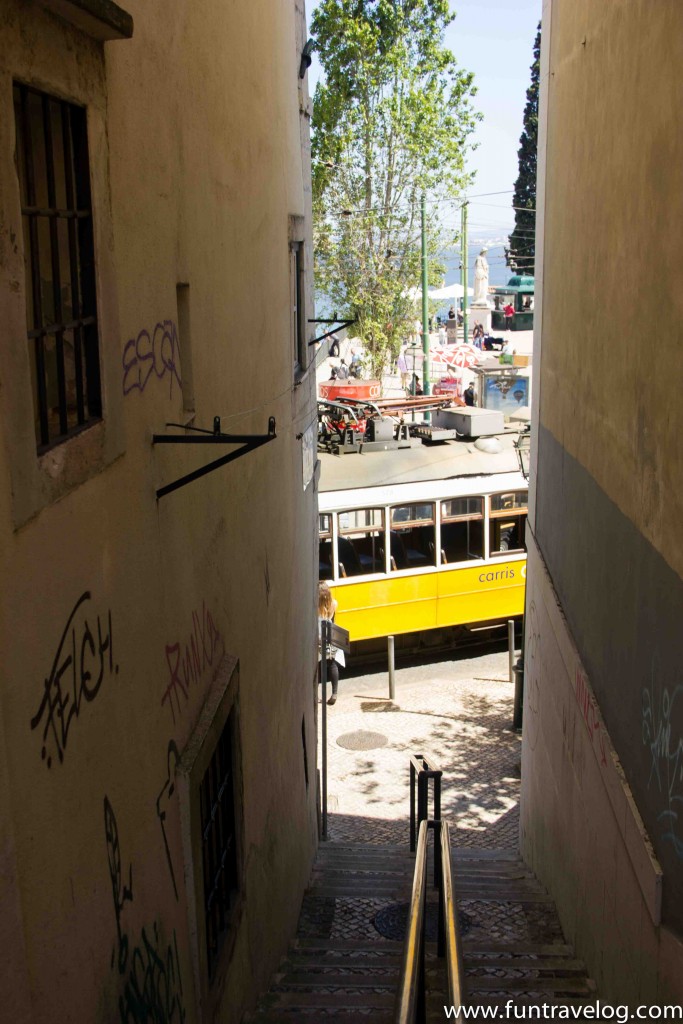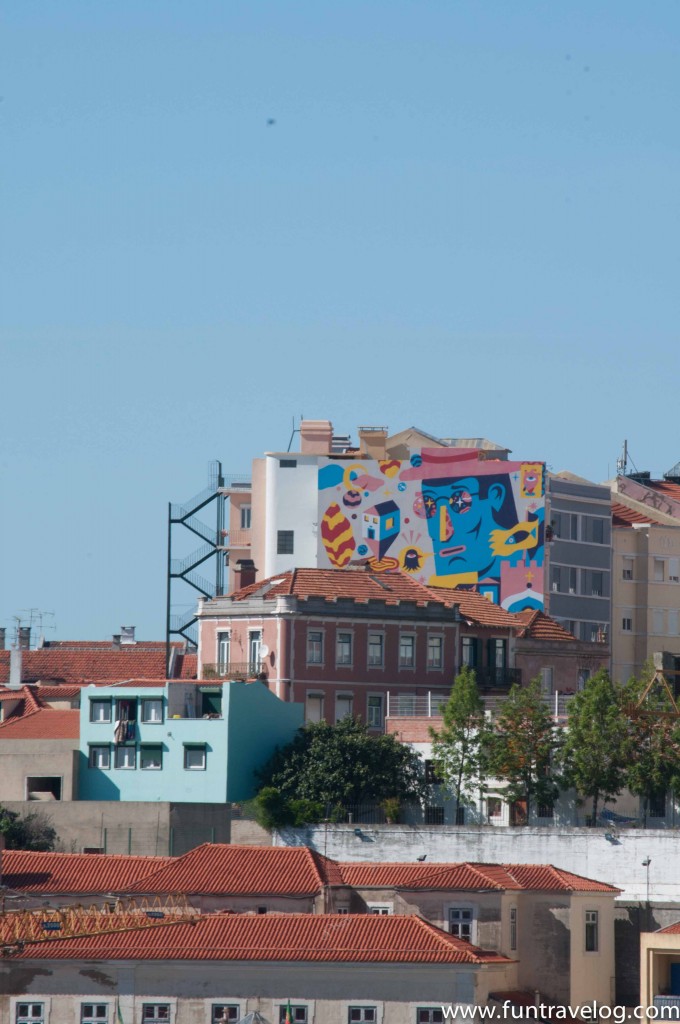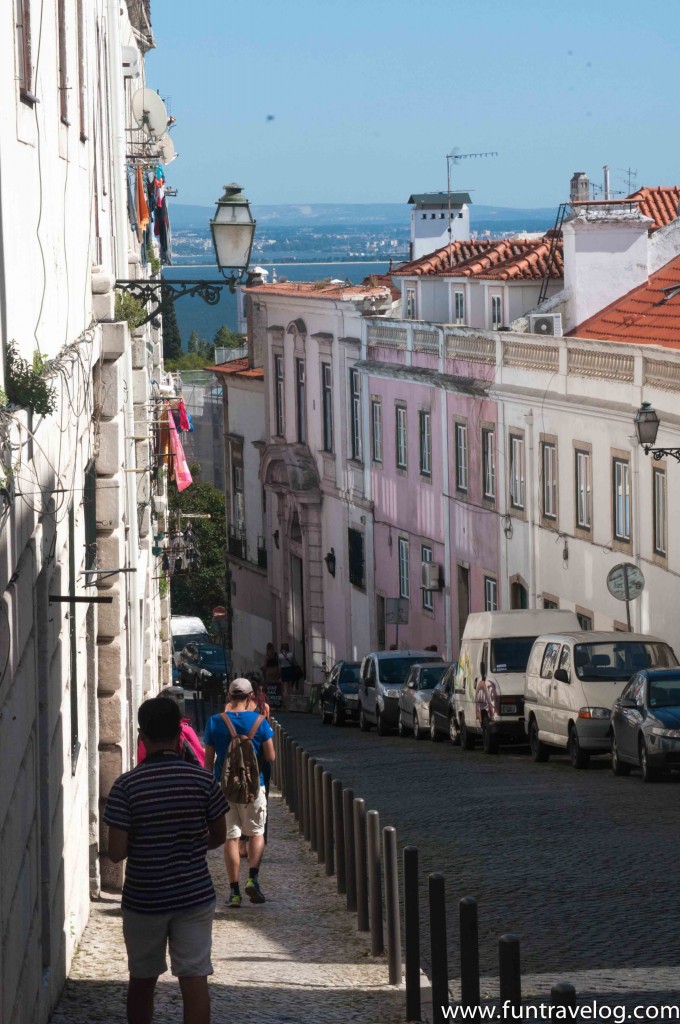 Lisbon is built on seven hills and was once heavily destroyed in a massive earthquake. In my overflowing enthusiasm, I had chosen to ignore the reality behind this city's undulating topography.
But there was no escaping now, we were at the starting point and the finish line was a grand prize of breathtaking views across Lisbon's old town. Boom, cried the gunshots in my head yet again.
This wasn't my first uphill walk in this country, and our jaunts through Alfama had rewarded us lavishly only a day earlier.
But climbing speed is a skill I am yet to develop.
Knowing I would be trailing behind or (in high likelihood) getting distracted by something on the way, I took a few deep breaths and stepped on the gloriously winding path ahead.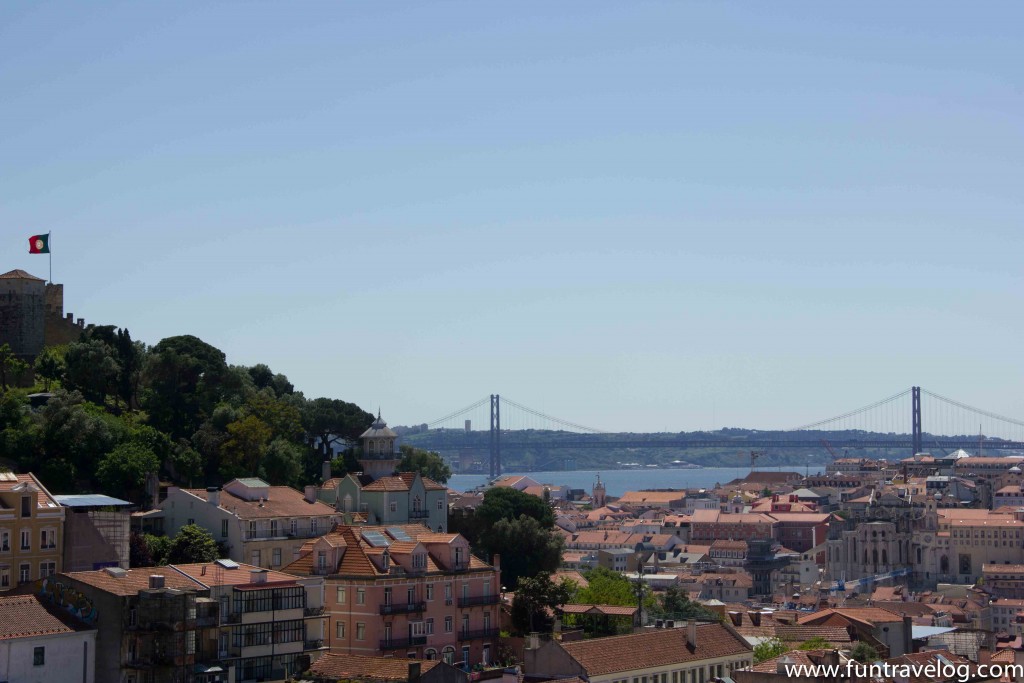 Miradouro (pronounced mee-ra do-uro) means viewpoint or belvedere in Portuguese, though it actually seemed so much more.
Upon reaching Miradouro da Graca, we crossed what appeared to be a cafe / bar with several tables and found a few benches that gave us a good view of the old town. A musician played the guitar on a nearby bench and the weather was comfortably sunny. Minutes into my resting spot, I heard Bharat and my sister pointing towards another spot on a height partially shielded by a tree. They claimed that the miradouro that we were looking for was in fact the one near the tree.
Muttering a few curses to myself, I attempted to entice them to stay put, including suggesting we get a beer or coffee and admire the glorious sight in front of us. But there are somethings that I can never prevent my husband from doing, and one of them is letting go of a photographic sight.
Off we went again, to Miradouro da Sonhera. I tricked our group into entering a church en route, in the hopes of finding a short cut, but that turned out to be fruitless. Luckily, this time the walk wasn't terrifyingly uphill, and not much of distance.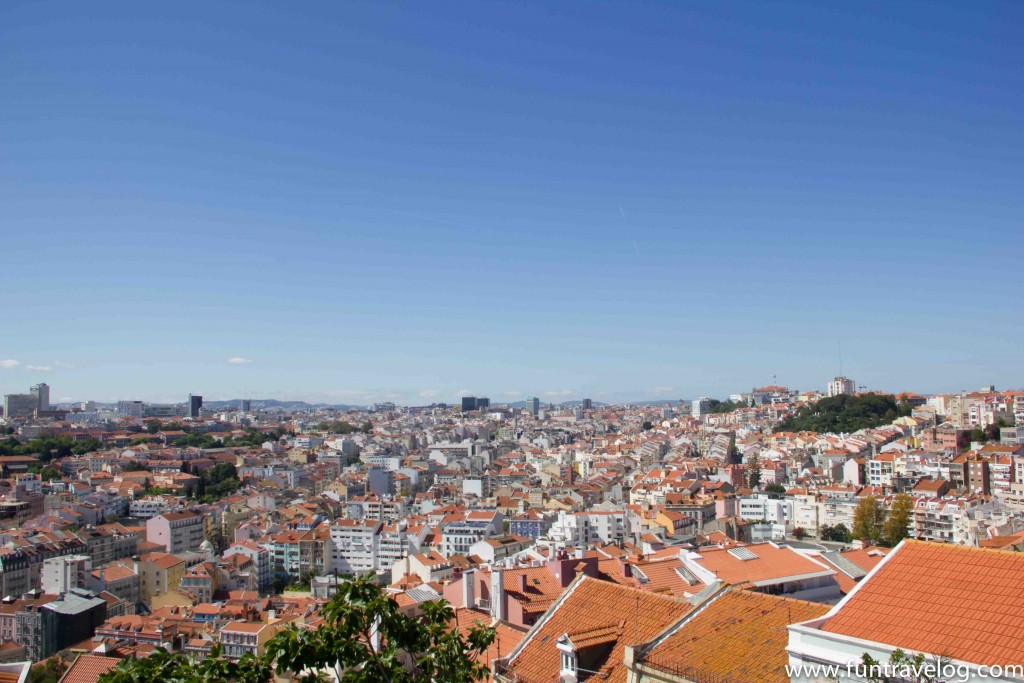 The rewards were spectacular.
We spent a good 30-40 minutes at this miradouro, relaxing on the benches, even crossing over the fences to sit on a patch of grass. Ahead of us, Lisbon laid out a sea of red roofs and a canvas so blue, we couldn't complain.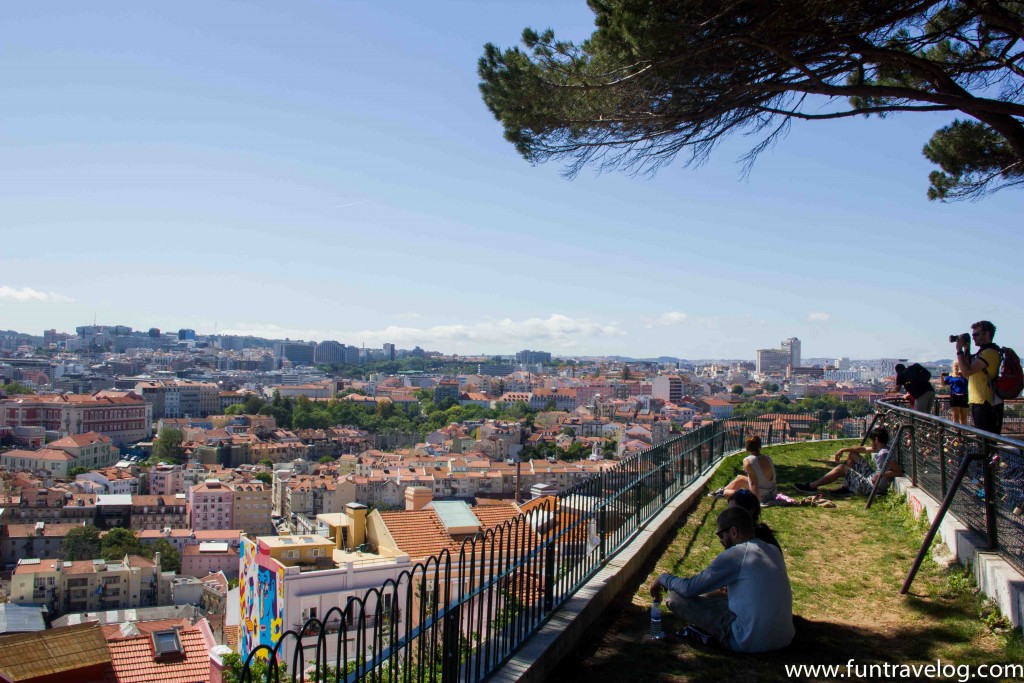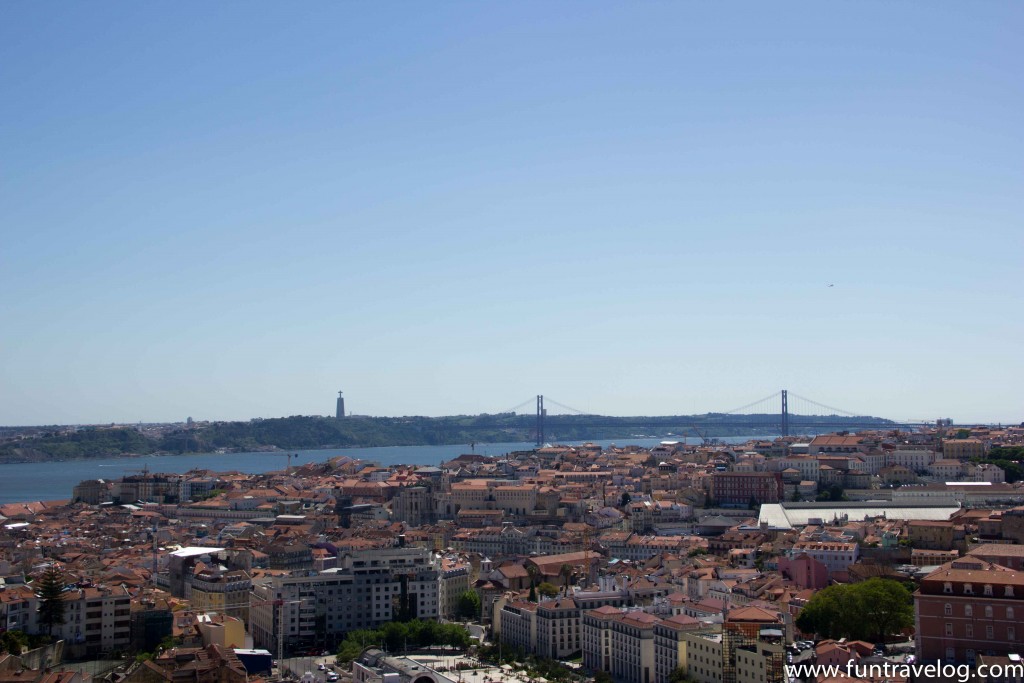 Looking back, this was probably the best way to catch an undisturbed glimpse of the city. One that we shared with 50 other people in the same spot. But in this case it didn't really matter. From up here, Lisbon embraced everyone alike, in a giant sweeping hug.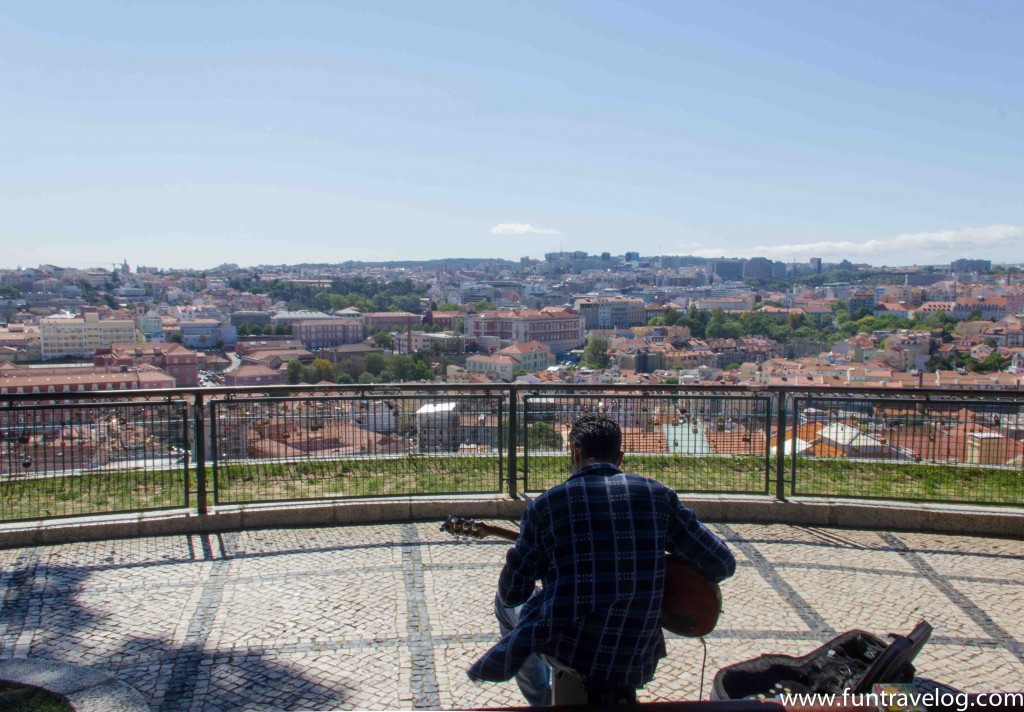 Quick facts:
Reach Miradouro da Graca
Reach Miradouro da Senhora
Pro tip: After all that walking, take an elevator up to the Park Bar in Bairro Alto for cocktails and out-of-this-world sunset views.
Save
Save