Locally sourced fresh food is a blessing. Which is why Europe, with its passionate food culture, is such a tempting destination for us. Juicy fruits plucked off farms or the sight of a baker lining up warm croissants does set our holiday mornings off to a great start. While our hearts hoped for Croatian cuisine to match up to its southern Europe counterparts, our curious vegetarian bellies were secretly praying for meat and fish free delicacies. Croatia is a seafood loving country. But, as vegetarians, we have rarely felt constrained while traveling. This time too, we found an abundance of local produce and some hearty meals to satisfy our taste buds.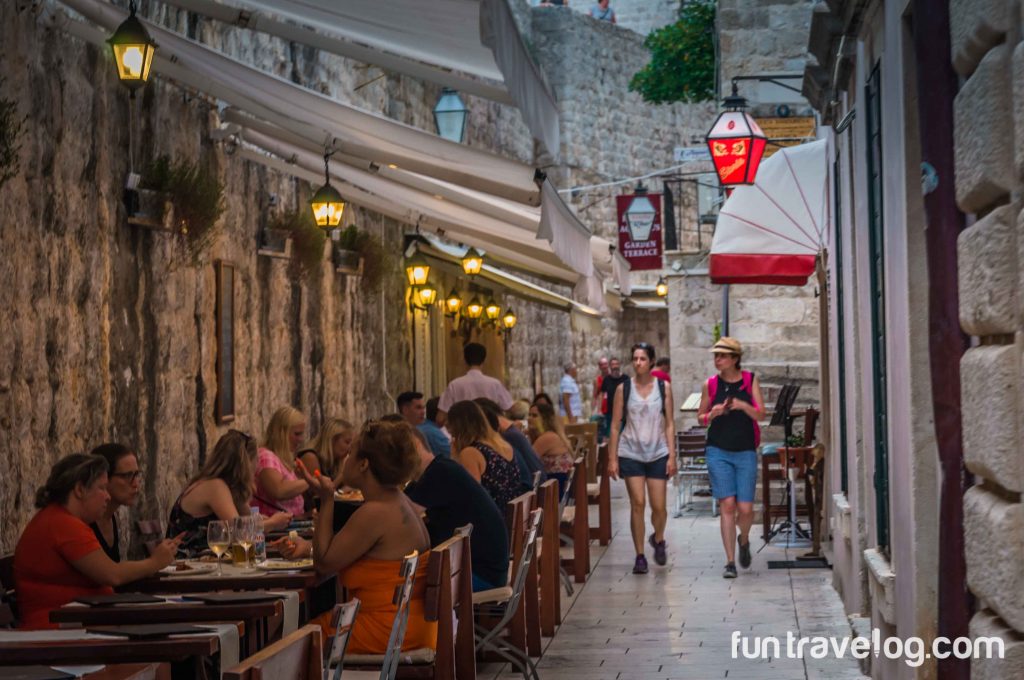 So while we're talking, here's my pick of 5 foods to taste if you are visiting Croatia:
1. Truffle pasta
Istria in coastal Croatia in the north is among the best truffle regions in the world. Though we didn't visit that area, we did make it a point to taste dishes containing truffle during our stay. The cuisine of Croatia is inspired by neighboring Italy and the Balkan countries. Truffle pasta almost always makes it to most restaurant menus. Truffle is a strongly flavored fungus that grows under the barks of oak and hazelnut trees and has acquired culinary gold status. Most chefs in Croatia were generous with truffles while preparing meals, and we could hardly complain.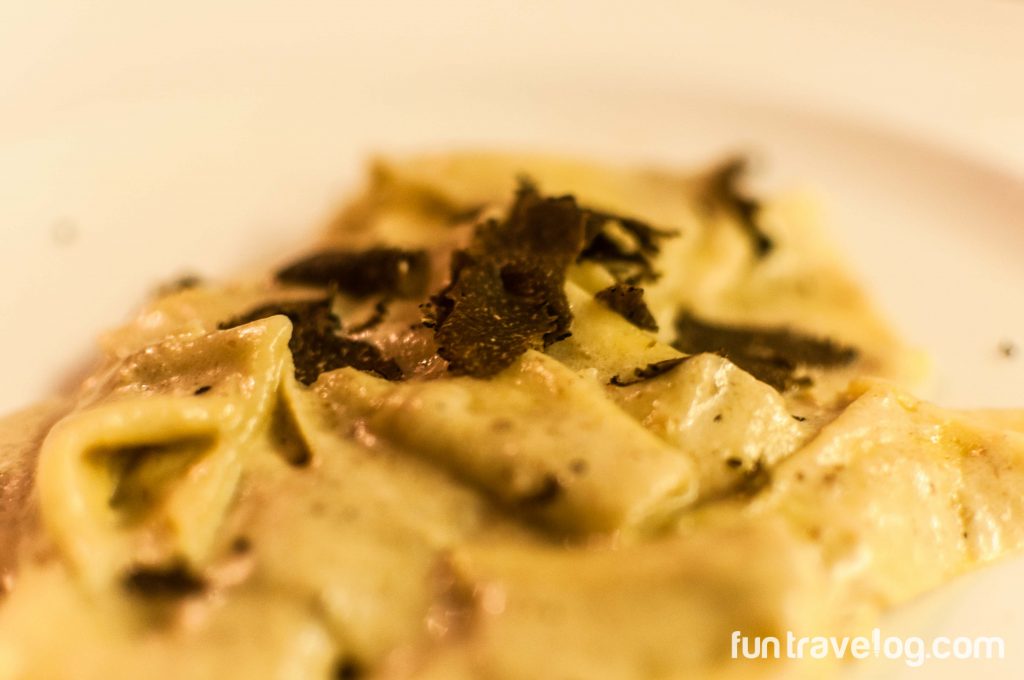 2. Hrapocusa
We would have never known about Hrapocusa had it not been for a lucky travel encounter. Paula, the co-owner of Luxury Rooms Lucija and Luka in Split, happened to grow up on Brac island, where we were headed. She shared her recommendations with us and Hrapocusa happened to be one of them. Brac is one of the hundreds of small islands off the coast of Croatia. Dol, a small village in the northern region of Brac is home to the cakes made with sugar, eggs, and nuts (gluten-free, if you please). We drove towards the entrance of Dol village through a rickety road surrounded by ripe vines and walked into the first restaurant we saw. It was a family owned setup and we were welcomed into their kitchen in no time. I walked in to find hand-rolled pasta laid out on sheets, meat roasting over the fire, and sauce simmering in a giant pot. But when the cake arrived, we knew where to focus. And so we did, savoring every delicious bite.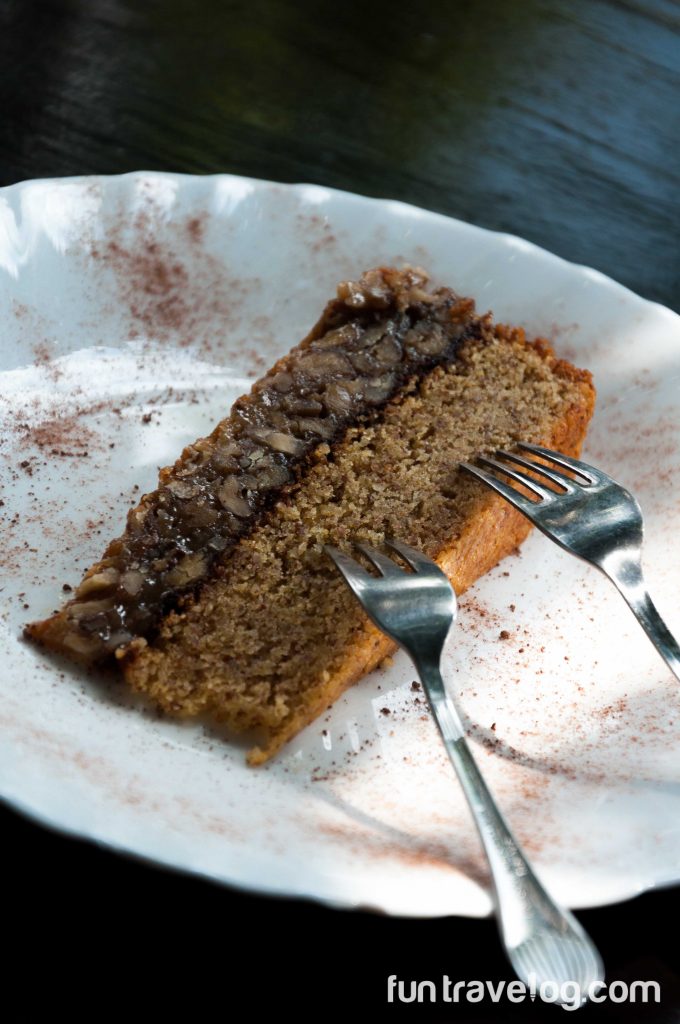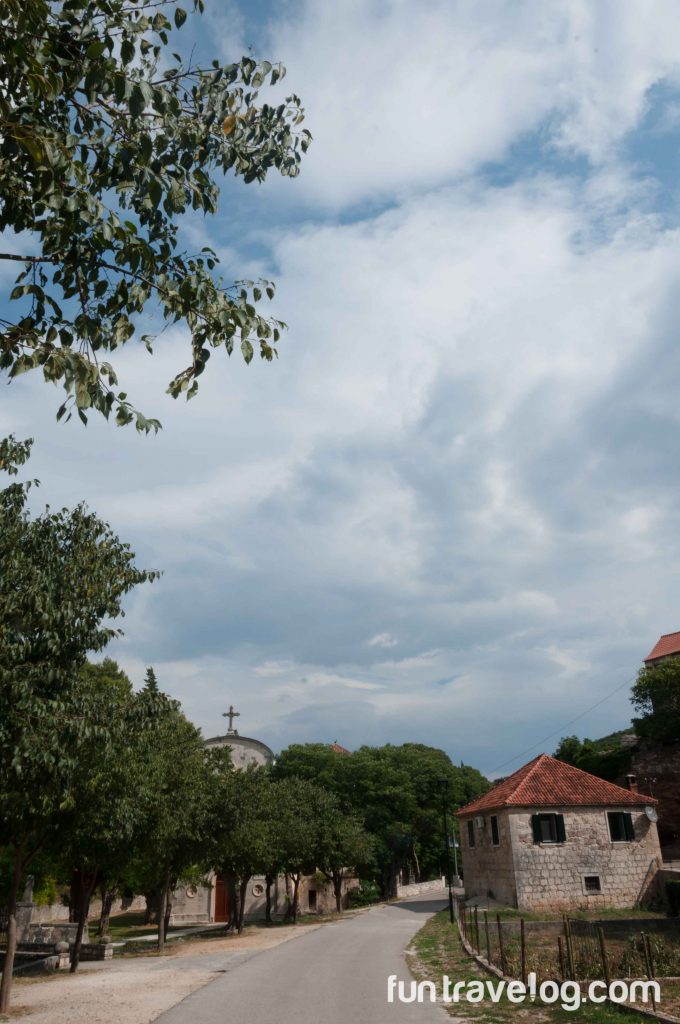 3. Soparnik
Amazing things happen when hosts are invested enough to curate their neighborhoods for guests. Paula's husband Andrija urged us to try a local specialty at the Split local market before we left town. We were to find a woman who sells giant flatbread every morning until she runs out of portions. As a regular, she would be hard to miss. With less than an hour to spare and rough directions to the market, we set out to pursue our treat. Soparnik is a flaky pie made with flour, olives, garlic, parsley and spring onions. We walked away with warm slices tucked in butter paper bags. Each bite tasted of homemade goodness.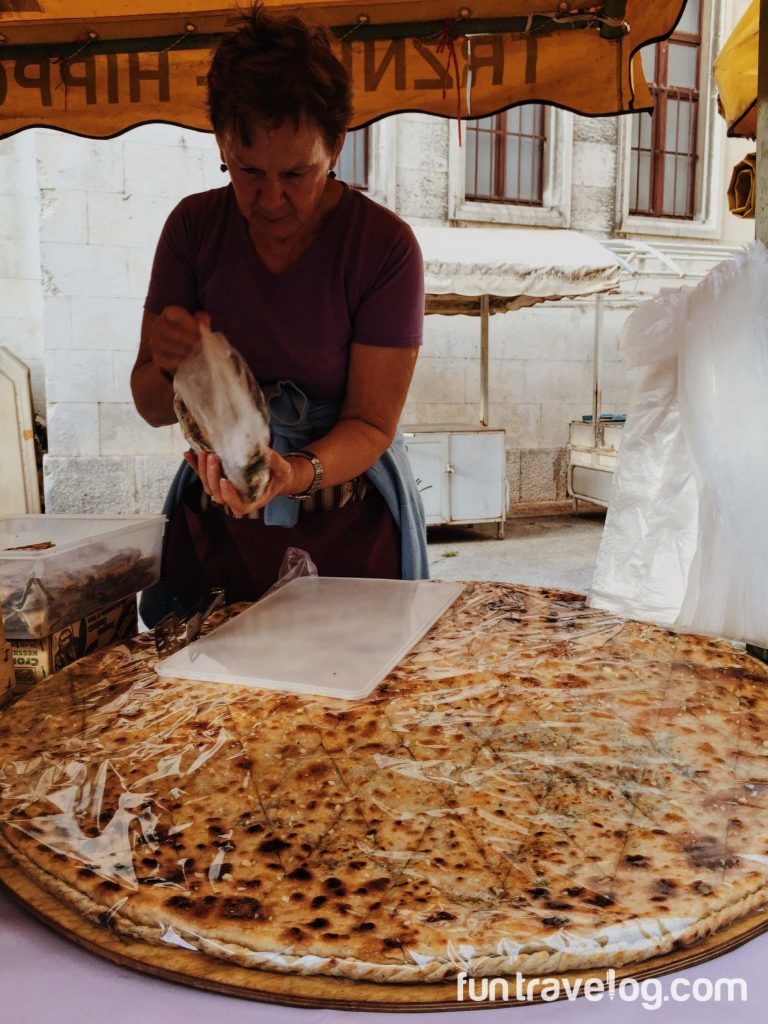 4. Pag cheese
Originating on the island of Pag off the coastal town of Zadar, this sharp, sheep's milk cheese is considered exclusive and difficult to obtain. But we were not completely daunted. Mrs. Ljubica's cheese stall right outside the seafood section the Zadar market was our only bet at that moment. Being on road a trip forces one to make the most of the available chances, and so we brought a block. We had no way of verifying whether the cheese we picked up was authentic paski sir (pag cheese), but it did taste pretty good. Whenever we return to Croatia, this is the cheese we should go after, shared a friendly server.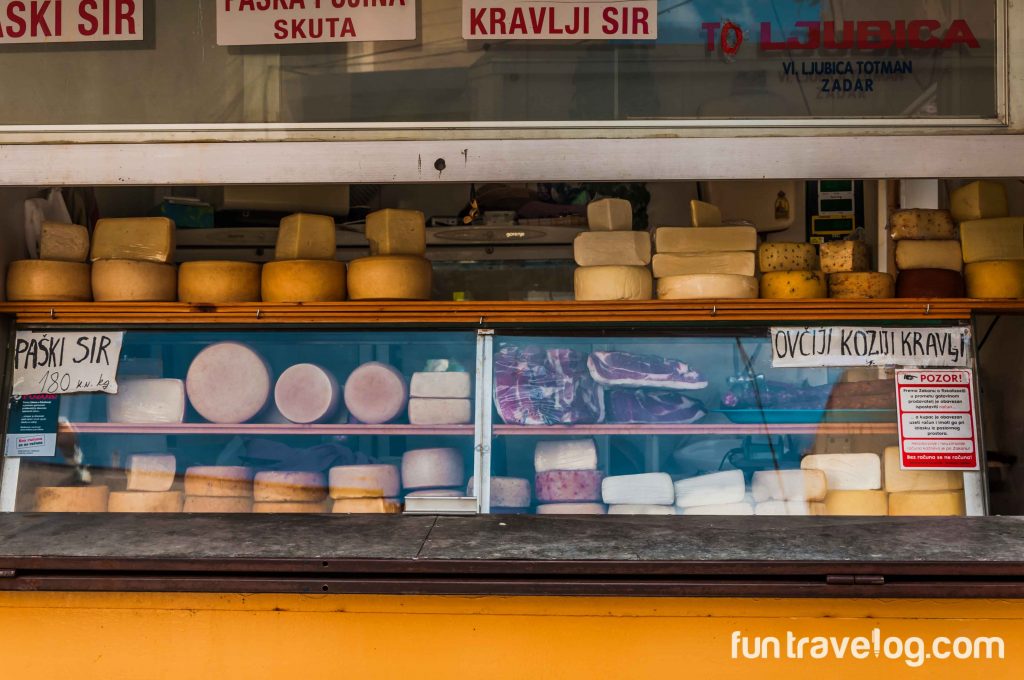 5. Gelato
Never say no to ice-cream, says a wise old soul (that would be me). In Zadar and Dubrovnik, we found some of the yummiest gelato flavors. Look up Slasticarna Donat and Dolce Vita.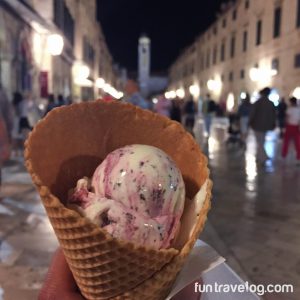 A window to Croatia
Our foodie jaunts in Croatia did not end with tastings, but also helped us learn about the source of our meals. Conversations with people in this food chain introduced us to stories we otherwise wouldn't know of. We had a few more interactions and tastings at the following places:
Zadar and Split are walled towns and their markets are within walking distance from their central squares. Despite not knowing the language, we got here early to watch people banter, taste samples and find local produce like fruits, cheese, olive oil, meat.
Though equipped to cater to tourists, the booths on the road from Makarska to Dubrovnik proved to be a good bargain. We picked up local honey, fruits, candied fruits.
In Brac, we stumbled upon an olive oil boutique where the store manager made us taste different varieties of olive oil.
I must confess. I find my cravings return as I'm putting this together. So I'm going to indulge my sweet tooth with a spoonful of honey I've managed to save up. And you?