We read about the Thomas Cook Photo Blogging Challenge quite last minute but decided to give it a shot as the idea seemed interesting.
The contest rules are simple:
1. Visit the #ExploretheElements website and read about the 4 elements: Earth, Water, Air, Fire
2. Publish an original image for each element on your blog or as many as you want
3. Nominate 5 fellow bloggers to the challenge
4. Tweet or email Thomas Cook about your entry
When we visited Ladakh, both Bharat and I were very keen on doing some photography of the vast terrains and the arid landscapes. We both knew it's like no other place in the world and wanted to make the most of it while we were there. I did jot down some notes in between my journey (which I've saved up for another post) and we also put together little tips on visiting Ladakh. For this particular post, I've included snippets about each photo with reasons why we chose them.
Ladakh is a feeling. One that possibly stays with you for life. I say this because it is easy to end up on beach vacations, hill-sides or on road trips but seldom would you find yourself in another place that reminds you of Ladakh. The four elements – Earth, Fire, Air, Water are said to be essential to life. In a place so remote, barren and untouched by humans, we spotted the four elements in their stark existence. Here are our impressions:
Earth
The first element, Earth represents the hard, solid objects of the earth associated with stubbornness, collectiveness, physicality and gravity.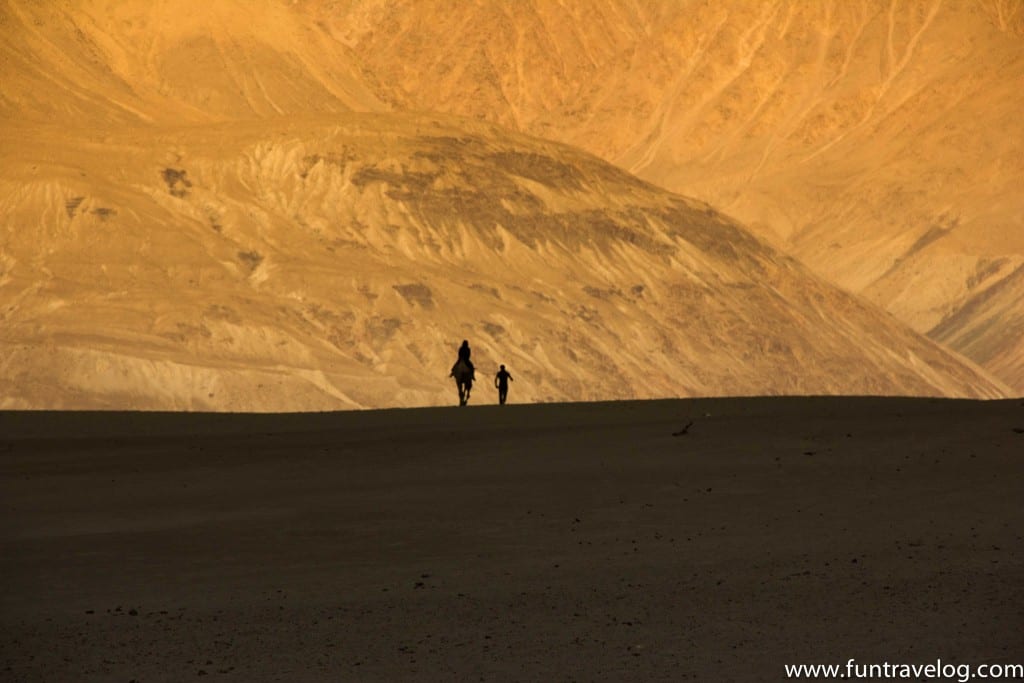 Why we chose this photo: A single traveler riding his way into the Nubra desert represented the headstrong, gallant voyager. Man's curiosity and will have led him to discover our world as we know it today and what represents Earth more than man's bravery?
Water
The second element, Water, represents the fluid, flowing, formless things in the world associated with emotion, defensiveness, adaptability, flexibility, suppleness, and magnetism.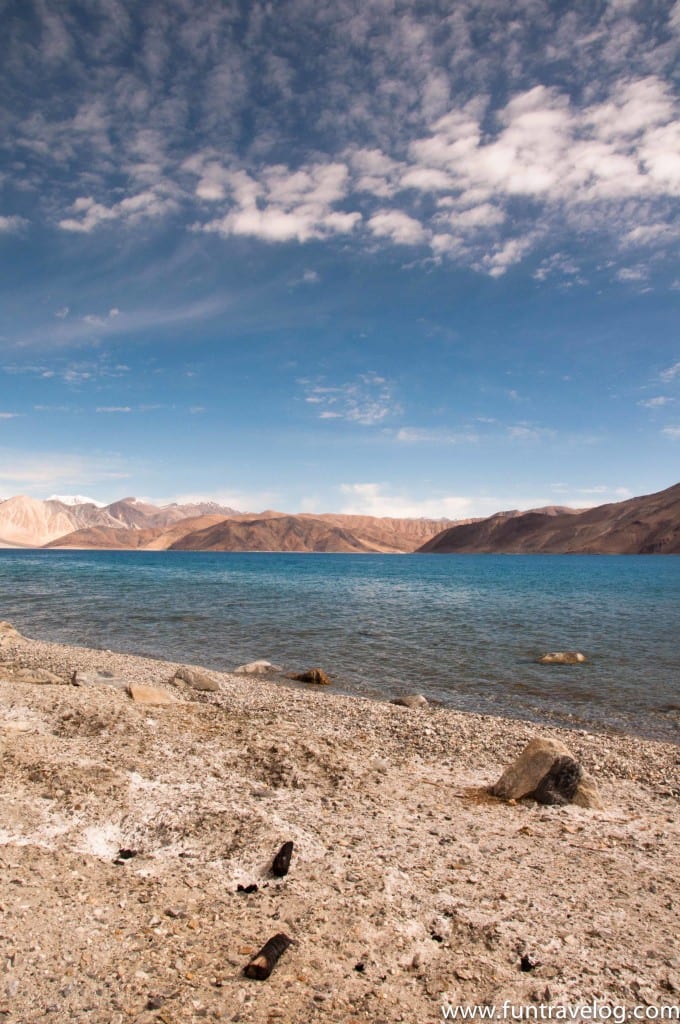 Why we chose this photo: Could anyone imagine a massive lake in the middle of the world's highest mountains? A lake that is a part of two countries. The stunning scenery aside, Pangong Lake is an example of fluidity and might. The beautiful blue lake exists between barren landscapes and roads that are tough to maneuver, proving that those who can mould themselves in any form can surpass any height, just like Water.
Fire
The third element, Fire, represents the energetic, forceful, moving things in the world associated with security, motivation, desire, intention, and an outgoing spirit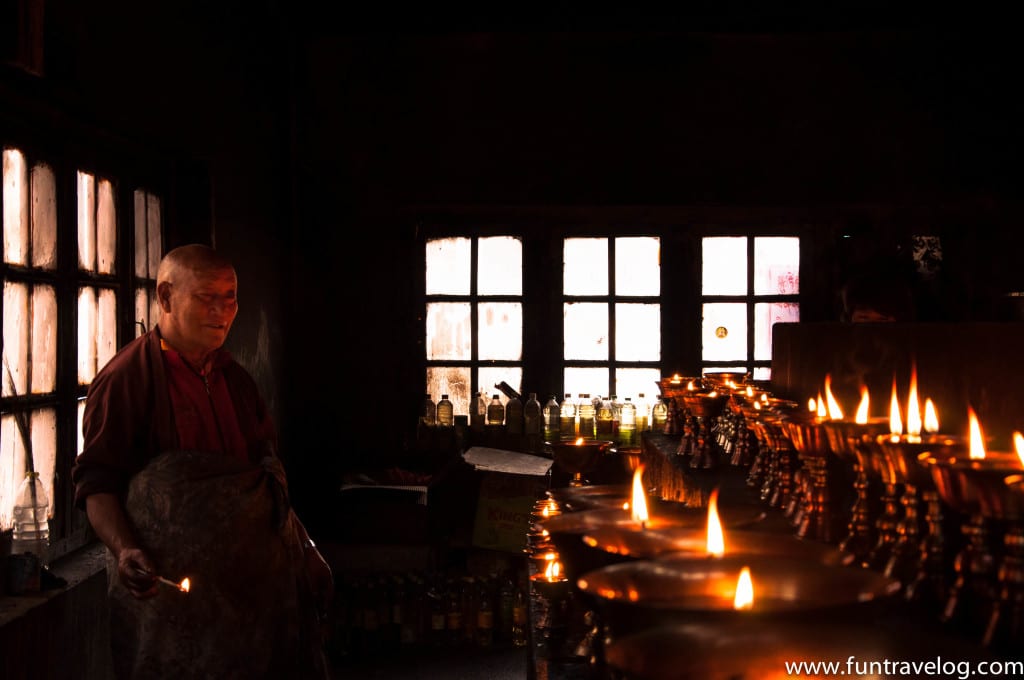 Why we chose this photo: While walking around Hemis Monastery with my camera, I suddenly saw light originating from a quiet room at one end. I crept in and saw a monk and a devotee quietly light lamps. It was the most peaceful place and was charged with so much positive energy. I quickly snapped a couple of shots, lit a lamp and stood watching them for some time. In our jam packed lives we forget that sometimes it is important to give some time to silence and channelize our inner energies. That's where the real fire lies, doesn't it?
Air
The fourth element Air represents things that grow, expand, and enjoy freedom of movement associated with will, elusiveness, evasiveness, benevolence, compassion, and wisdom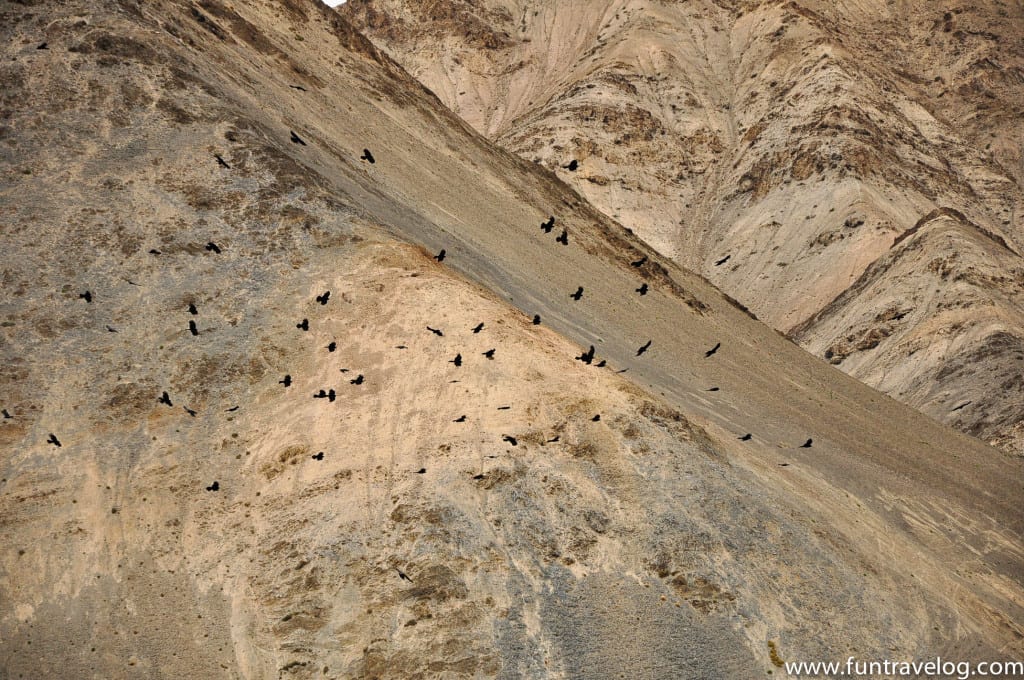 Why we chose this photo: Haven't we all wanted to go places where others can't reach? Or to soar through skies, look at the world pass by, stop wherever we wish to? Travel not just refreshes us but it also helps us grow. Air represents freedom and so do these birds. While we try and preserve little moments of our freedom, they take to the skies and show us that it is actually quite easy to be free.
We know there are only few hours left for the contest to end, we'd still like to nominate the following bloggers / storytellers because we love their style:
1. VJ Singh
2. Imagine Real
3. Om Malik
4. Raj Bhardwaj
We'd love to see your take on these categories!
Save