As part-time travelers, we often find ourselves strapped for time. So much so, that I've attempted hunting for posts that share one special aspect about a town or city, rather than detailed descriptions that lead readers into a puddle of information. When I think back about our last trip, I wonder how Bharat and I managed to scrape through piles of information about Croatia in less than a month. That's when I thought of putting this list together, in the hopes that it benefits other last minute travelers to this beautiful country.
Zadar Market
Zadar, our first stop on the Croatian coast charmed us immediately. Though the town's Sea Organ and Greetings to the Sun are its main draws, this old fashioned public market is a treasure trove. Get here by mid morning and you can spot the juiciest fruits on offer, along with local honey and cheese that sellers are happiest to offer as tastings. In a corner, old ladies sell handmade lace trinkets and the aroma of freshly baked croissants floats across the street.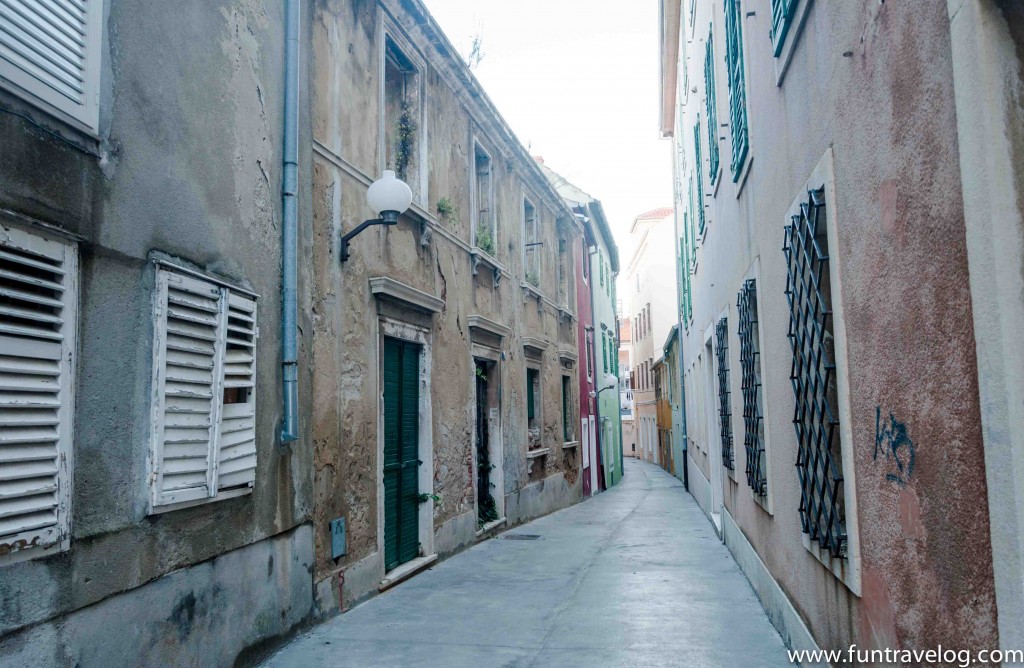 Tip:

Hunt for Mrs. Ljubica's cheese shop near the meat market and ask for Pag cheese. She is said to source it from the island of Pag where cheese is a specialty.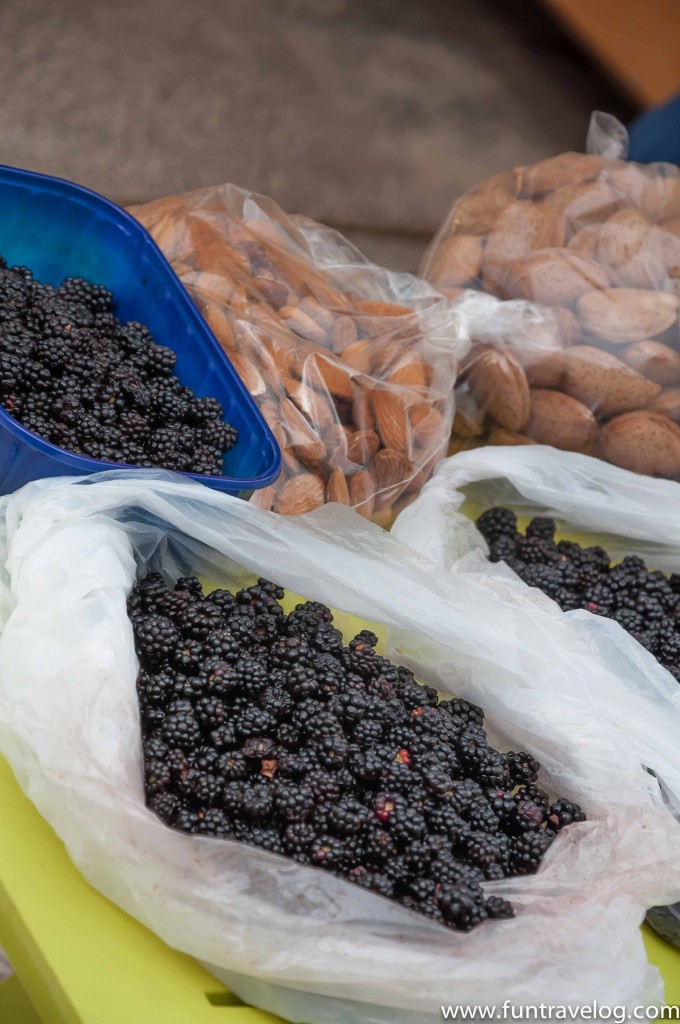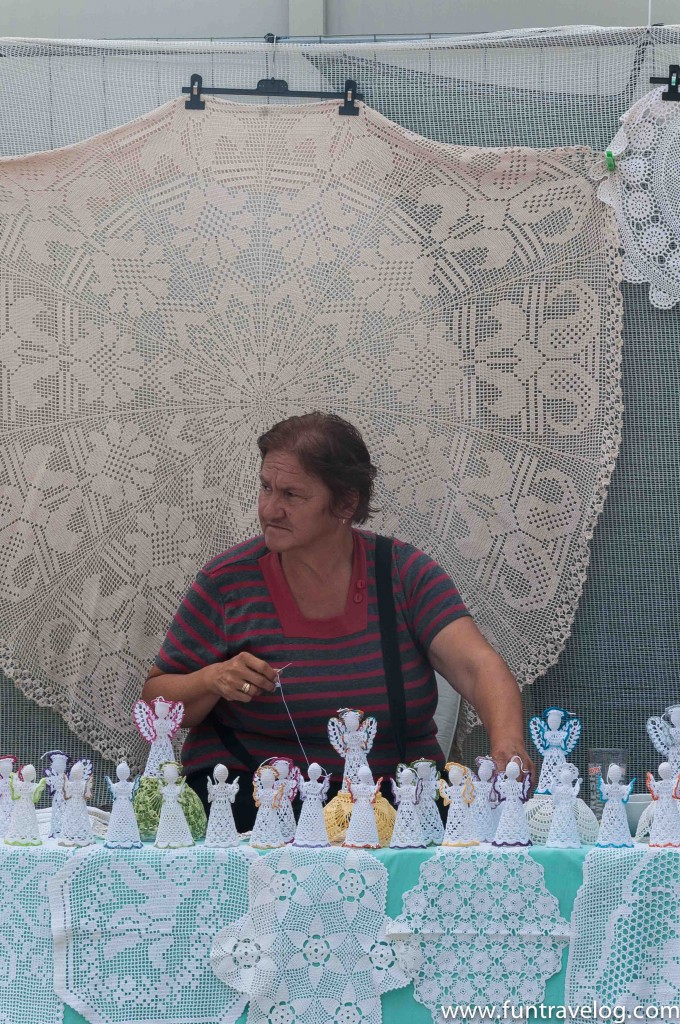 Krka National Park
Bharat and I relish the freedom and flexibility that road trips offer. With six days and a gazillion desirable stops to tempt us, we had to prepare ourselves to prioritize time in Croatia. While I was hesitant, Bharat was keen to visit Krka Falls. To be honest, my heart sank at the sight of the crowds on the ferry and inside the national park. But a dip in the icy cold Krka waters was enough to lift my spirits. This wasn't your average, easily accessible dip. It entailed a rocky, slippery descent over rocks. Underwater limestone rocks formed a tricky bed that we had to carefully walk over, and the turquoise, clear water shone brightly in the sun. To put it in perspective – a dip in Skradinski buk, the lower level falls was as thrilling as a sky dive!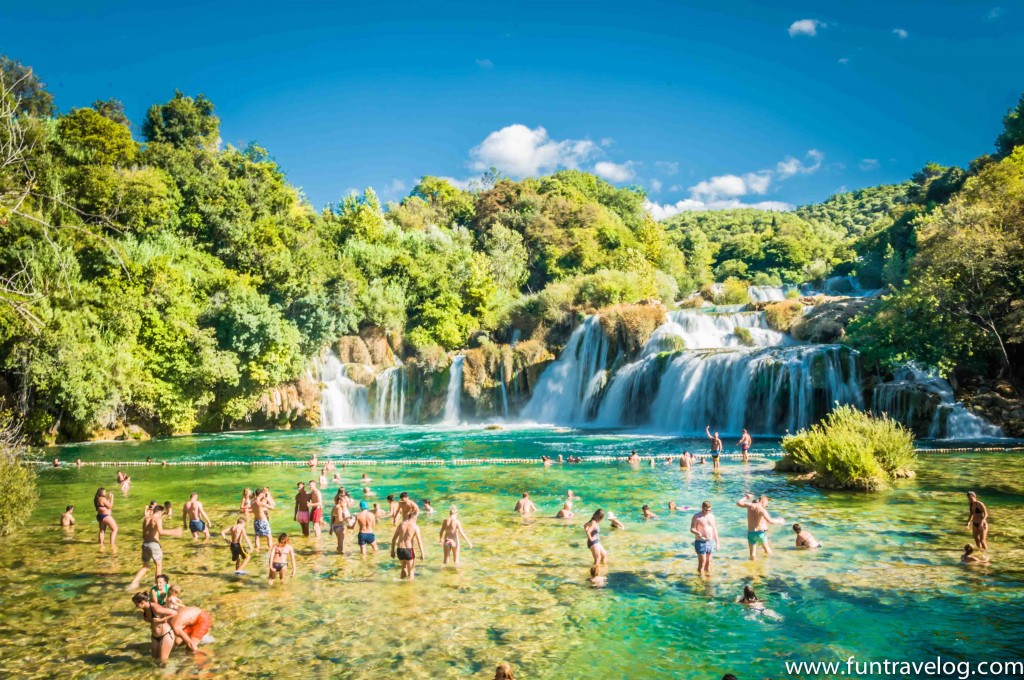 Tips:

Look up prices and related information about visiting the park on its official website before you visit.
The entrance to Krka is through a small town called Sibenik. Don't let unauthorized parking reps daunt you. If you're unable to find the official parking spots like us, bargain well before you pay to park.
Be prepared for delays on the ferry to the park
If you're choosing between Plitvice National Park and Krka – know that you cannot access the water in Plitvice. And that was a deal breaker for us.
Peristil Square, Split
Due to the delay in Krka National Park, our time in Split was cut short. So we chose to slow down. The town's main architectural marvel is the 1700 year old Diocletian Palace that was built by the Romans. The Peristil square is located in front of the Cathedral of St.Duje and despite a drizzle, seemed like an ideal place to spend an evening in Split. People sat around on steps in the square while a guitarist crooned familiar tunes. Servers from nearby restaurants did brisk business, offering visitors the choicest drinks. We ordered a dessert wine and settled in comfortably.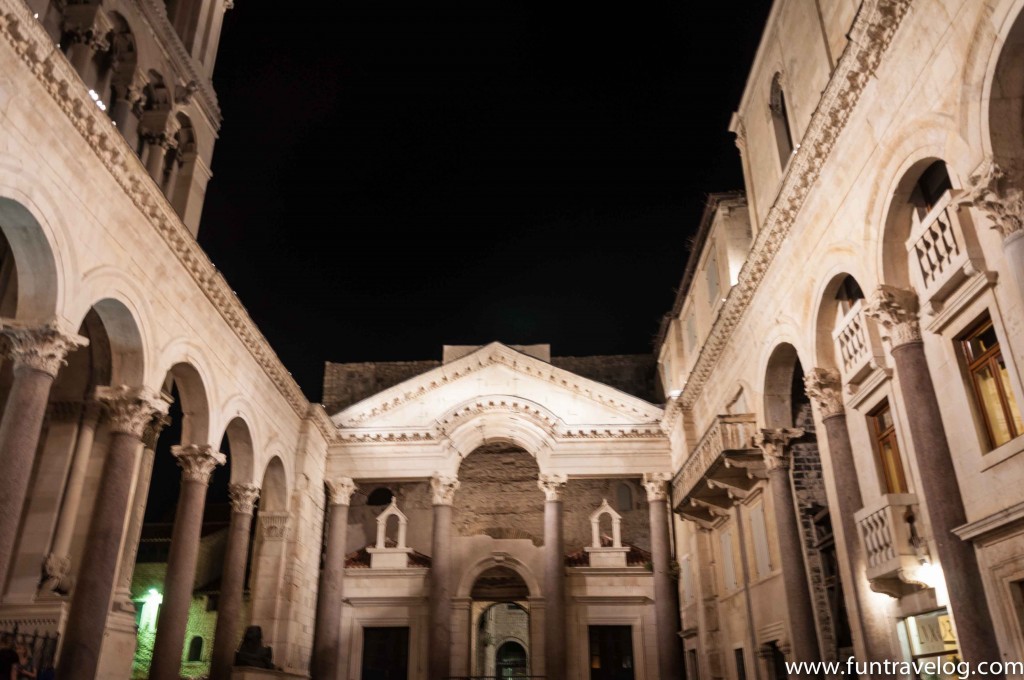 Tip:

Spare 10 minutes in the morning and rush to the Split market. An old lady sells a delicious snack called "Soparnik" – made with flour, olives, garlic and olive oil.
Dol village
Run a quick Instagram search on Croatian beaches and you'll find yourself in a dilemma over choices. Which is why, the tiny village of Dol in the island of Brac took us by complete surprise. Dol was recommended to us by a local in Split. A dirt road surrounded by vineyards laden with ripe grapes welcomed us on the way. Leaving our car at the entrance of the village, we walked around to find traditional homes and pin drop silence. We had a goal – to taste Hrapaćuša, the famed Dol cake. In a few minutes, we walked into Konoba Toni, the first restaurant we spotted. The owners were more than delighted to have us, taking us into their kitchen – sharing stories and treating us to the most fabulous flourless Dol cake. This detour was worth every bite.
Zlatni Rat beach
If you are a beach lover, there's not one beach in Croatia that would disappoint. But if you're looking for something unique, quiet and mind blowing, look no further than the V shaped Zlatni Rat beach in Brač island. I'll let the photos do the talking here 🙂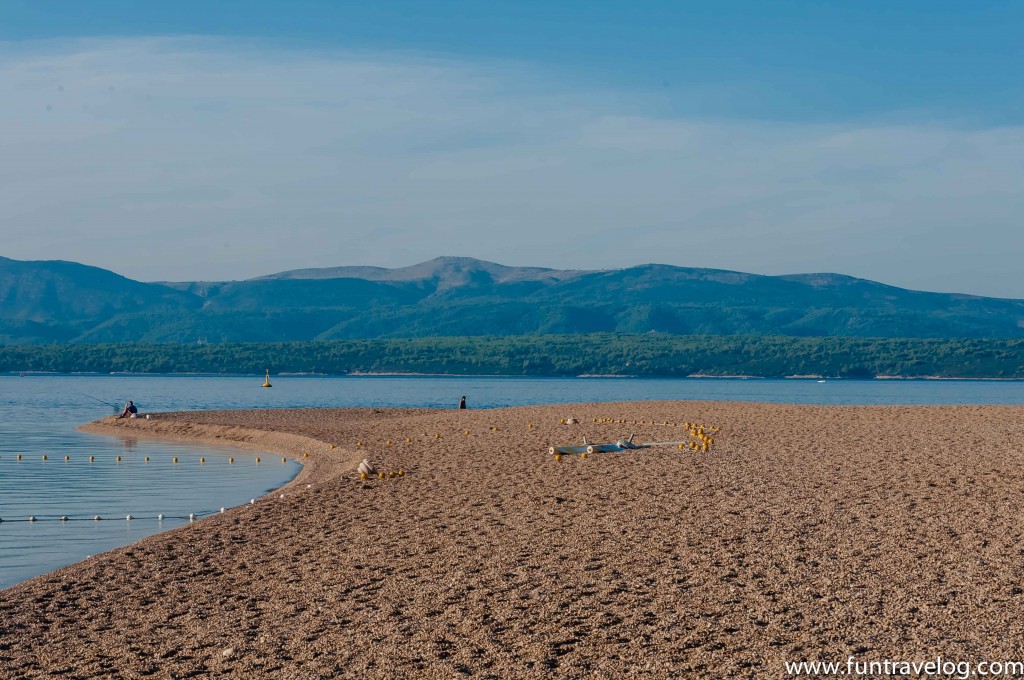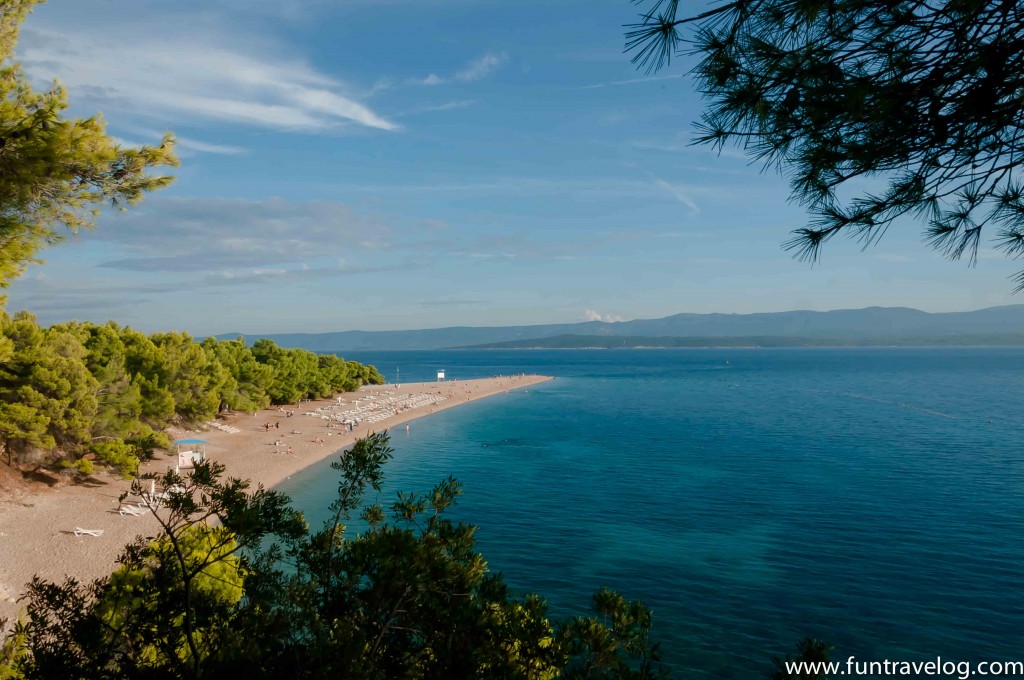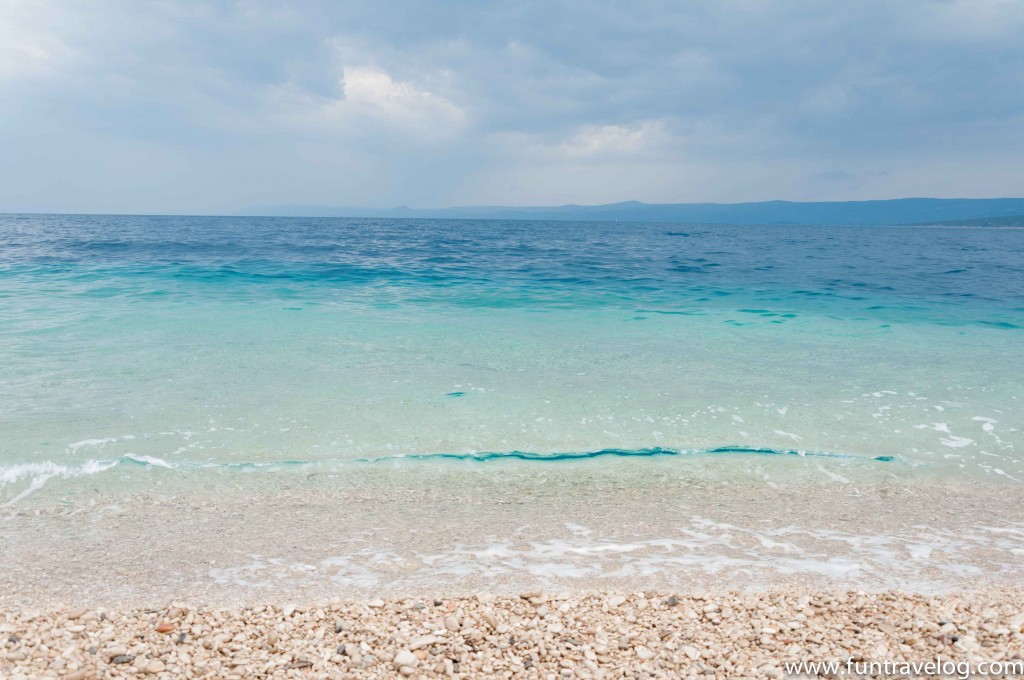 Makarska – Dubrovnik coastal route
After visiting Brač, we resumed our inland journey in Croatia from the scenic town of Makarska. The route to Dubrovnik from Makarska meanders through the edge of the coast. It's a comfortable driving route, dotted with various scenic stops. Take your time with this one.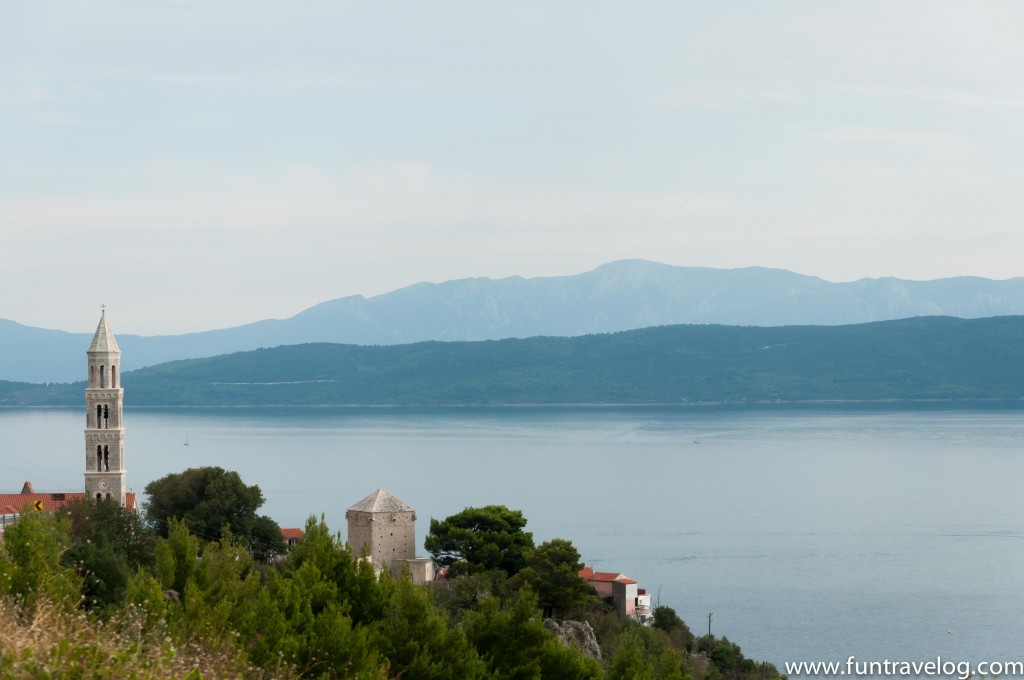 Tip:

Get a multiple entry visa as the route crosses a section of Bosnia & Herzegovina. Look up our tips on road tripping in Croatia & Slovenia for a better idea.
Mostar is a suggested detour on this route – but head there only if you have 3-4 hours to spare.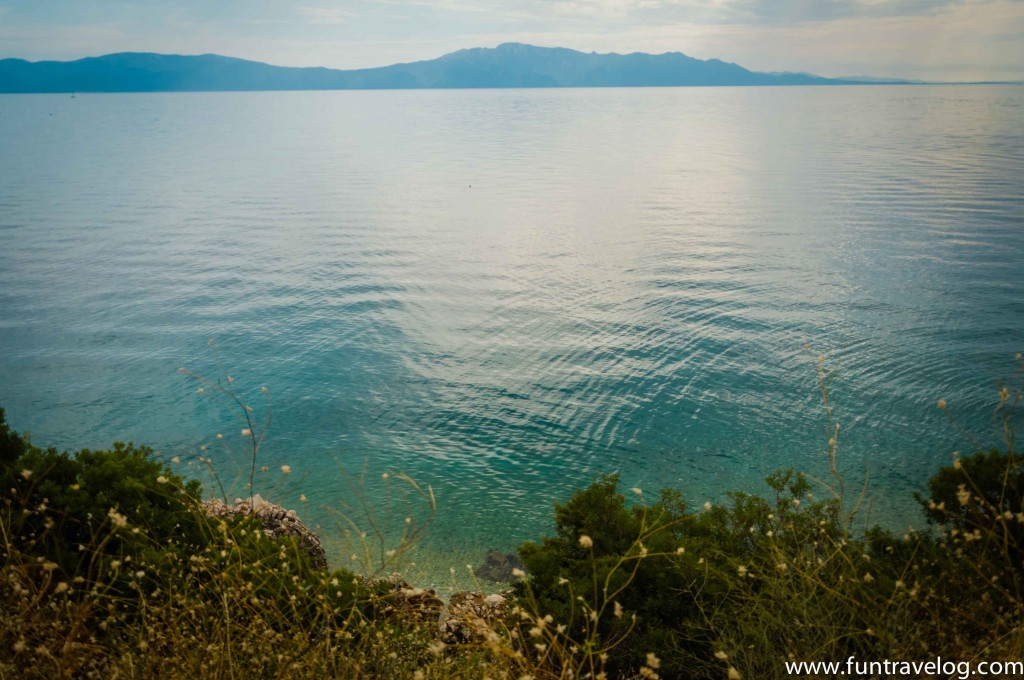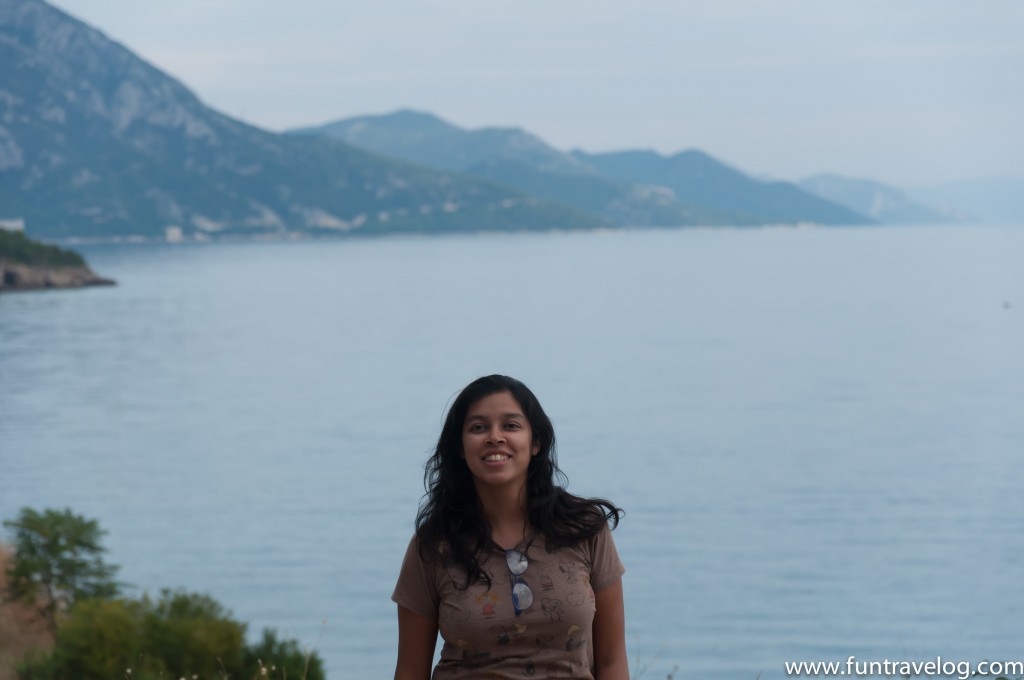 Walking the Dubrovnik Wall
I had been vary about spending our last two days in Dubrovnik – especially since it is considered to be the most crowded and touristy town in Croatia. I won't lie – it was both. Which is why we chose to walk the city's walls early in the morning – and thankfully didn't have a huge mob accompanying us. The walk is a comfortable one, and truly gives a perspective on the town's design, plan and lifestyle. We saw the port, the coastline, the town squares and even family homes built along the wall.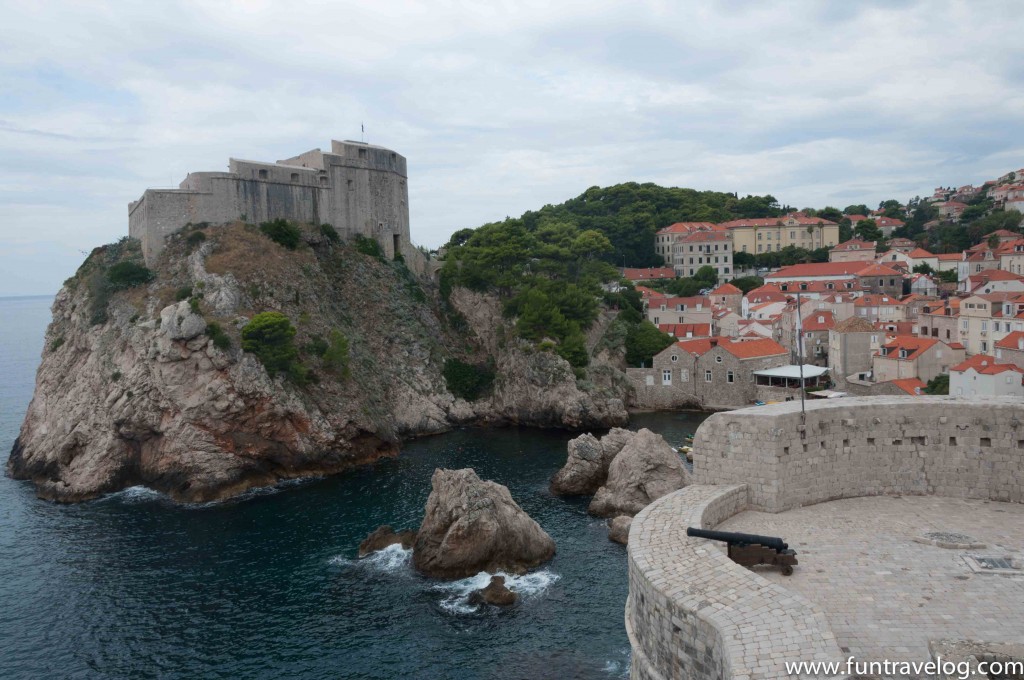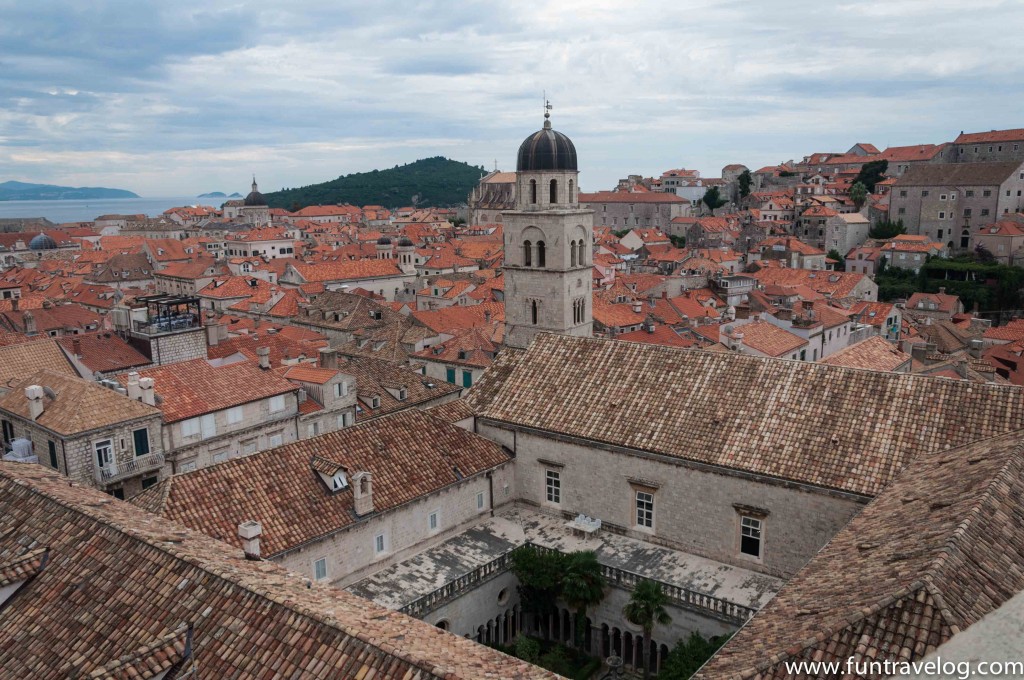 Tip:

To really experience Dubrovnik – get out early to explore the town. Alternatively, escape the crowds by visiting one of the nearby islands and head back by evening to dine at one of its lively restaurants. Our favorite was a meal at Nishta.
What's the one experience from this list that you would blindly pick? Share your favorite in comments or leave us a note on Instagram @funtravelog
Save
Save
Save
Save
Save
Save
Save
Save
Save