Note: Excuse the overload of photos accompanying this post. We almost wanted a photo for each color that we spotted, but our cameras failed to preserve every shade in the palette of colors offered by this season!



This has been the the first Fall season that Supriya has seen in the US and I wanted to make sure she gets to experience its overwhelming beauty before the surroundings turn white.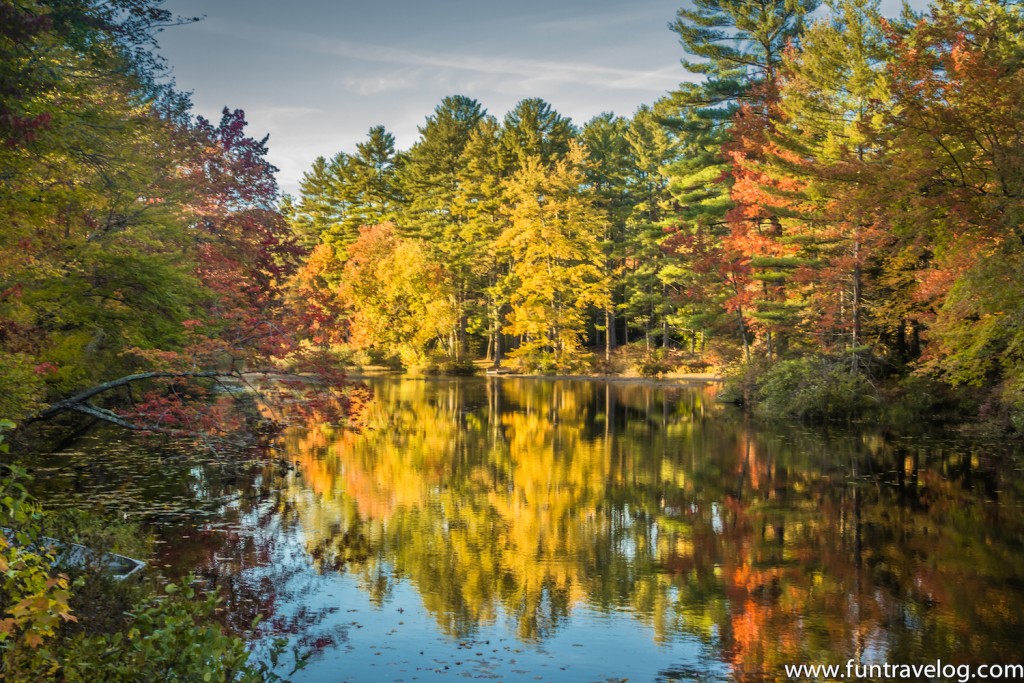 Ever since we got back from our hiking trip to Utah and Arizona, we could not wait to see Boston and its neighboring towns painted in hues of red, yellow and orange. The crisp sound when you walk on the fallen maple leaves is just so soulful!
Generally reserve your calendars for the first few weekends of October for prime viewing. Although each year is never the same, this year's Fall was a tad bit late in its arrival. Whether you have half a day, a full-day or a weekend, we've got you covered in terms of Fall trip ideas! (personally I would recommend all of the three as it is so tough to choose one 😀 )
Half-Day
Here's a bit of trivia- name the first landscaped cemetery of America?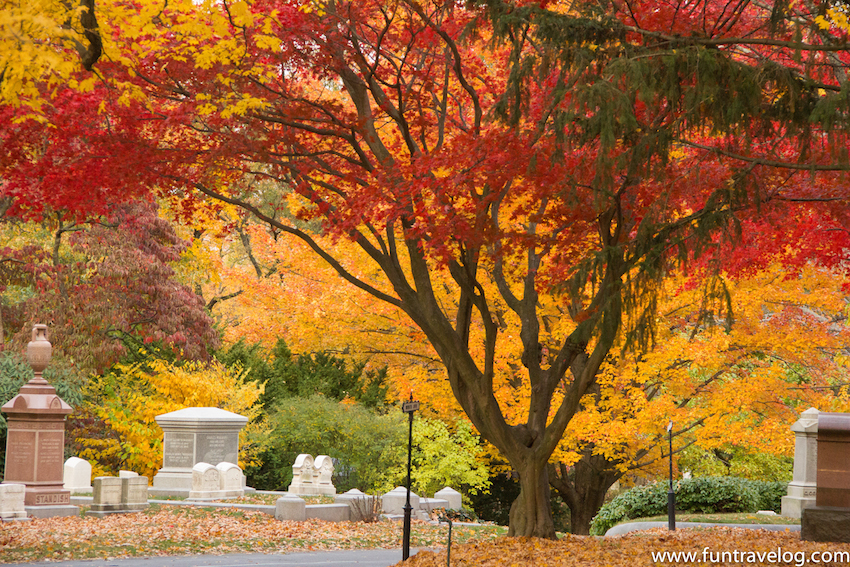 Little did we know that this was minutes away from our home in Newton. Tucked away in a quiet area between Watertown and Cambridge, Mount Auburn Cemetery is a paradise for those looking to view a wonderful exhibition of fall colors in a short time. Although I am listing this as a half-day, make no mistake about how big this cemetery is. I felt I could literally spend days photographing every angle inside this vastly spread out cemetery. Make sure you see the tiny church, walk the access lanes and say hello to turkeys and squirrels.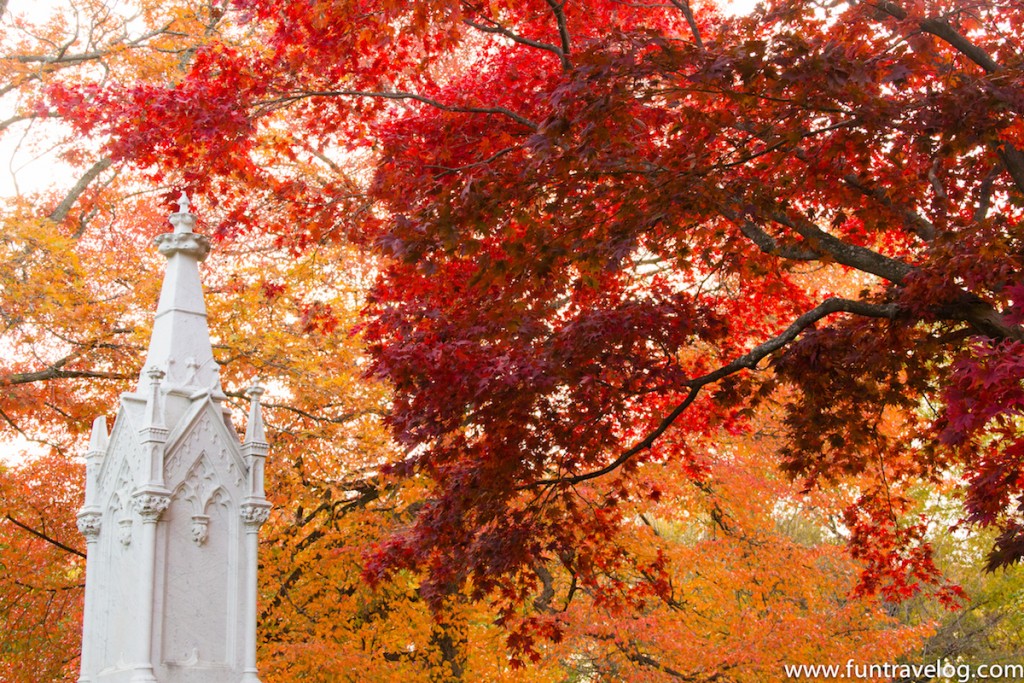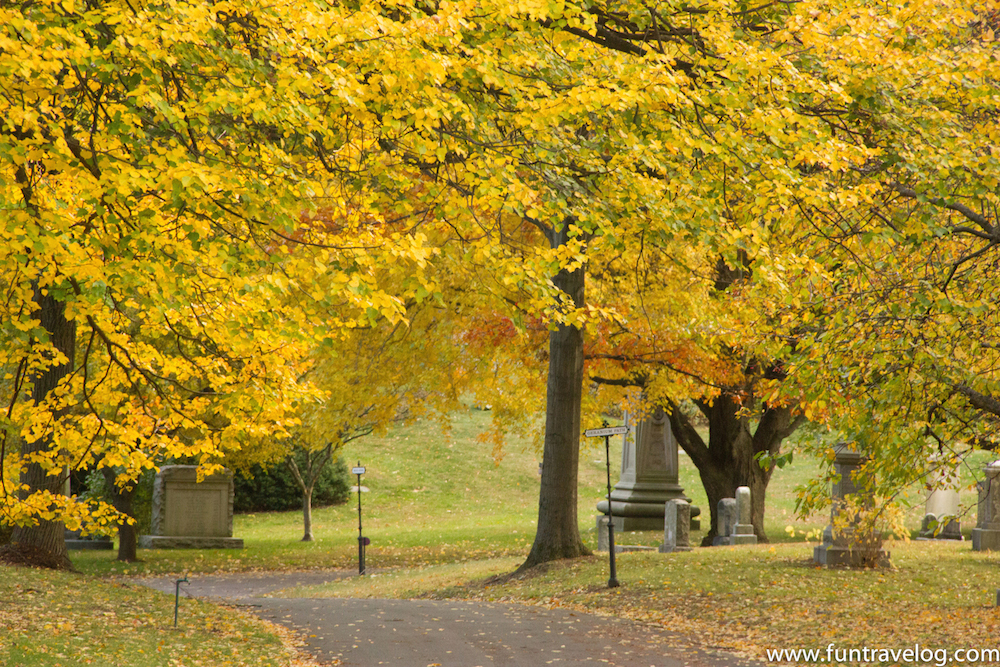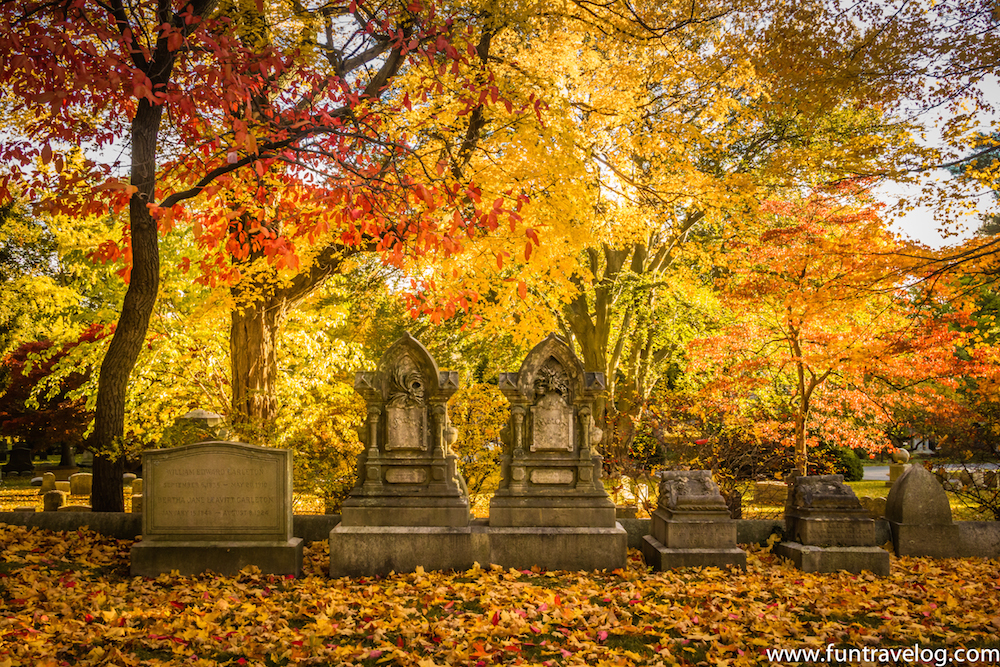 Skyline views like no other, once you climb to the top of Washington Tower.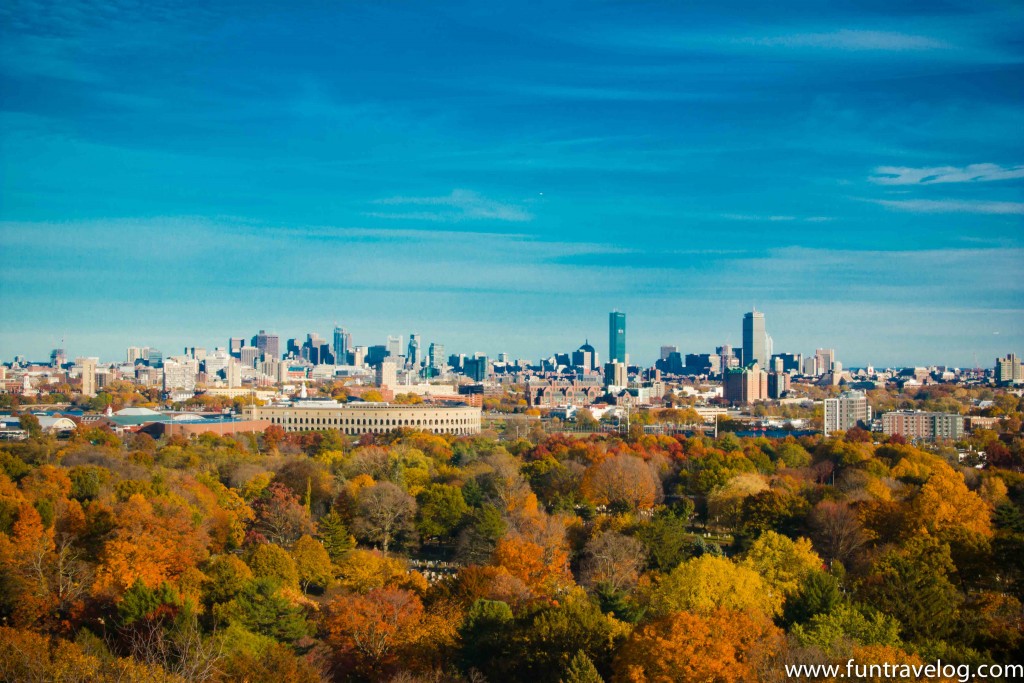 Free parking and free admission. Find the updated foliage information at: http://mountauburn.org
Full-Day
One of my favorite authors wrote in his most famous book 'On the Road' (on a side note- I recommend reading it):
Nothing behind me, everything ahead of me, as is ever so on the road. -Jack Kerouac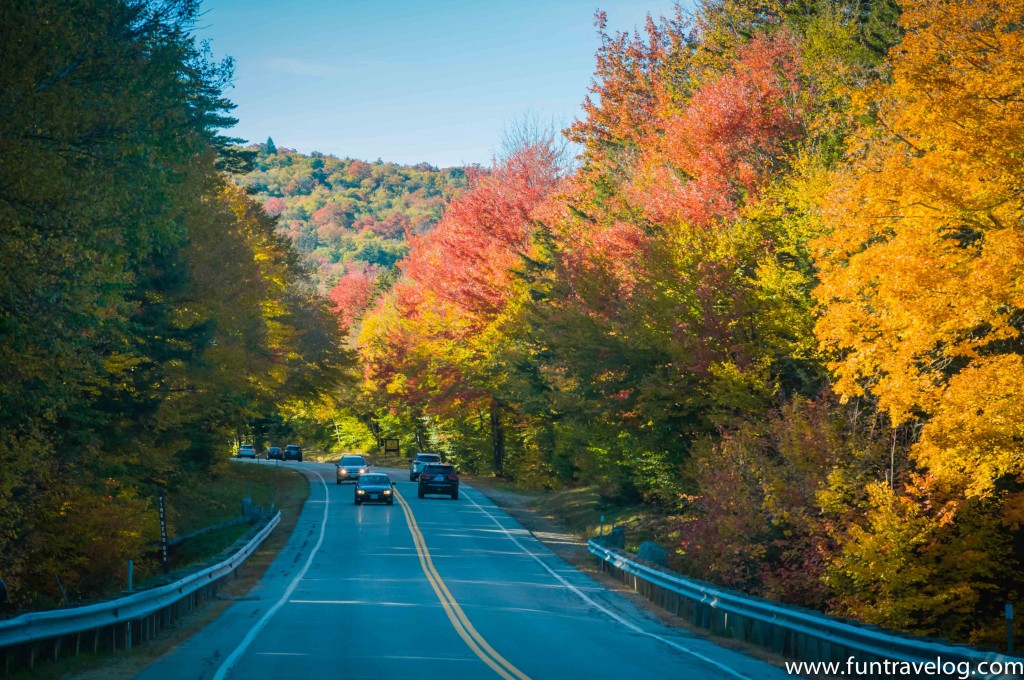 Load your car's gas tank, because the warning at the beginning of this unspoiled highway says 'No Gas Next 32 Miles'. Kancamagus, the 34.5 mile highway with a tongue-twister name, connects the towns of Lincoln and Conway in the state of New Hampshire. This is right in the heart of White Mountain National Forest, with clearly marked trails and scenic photo stops.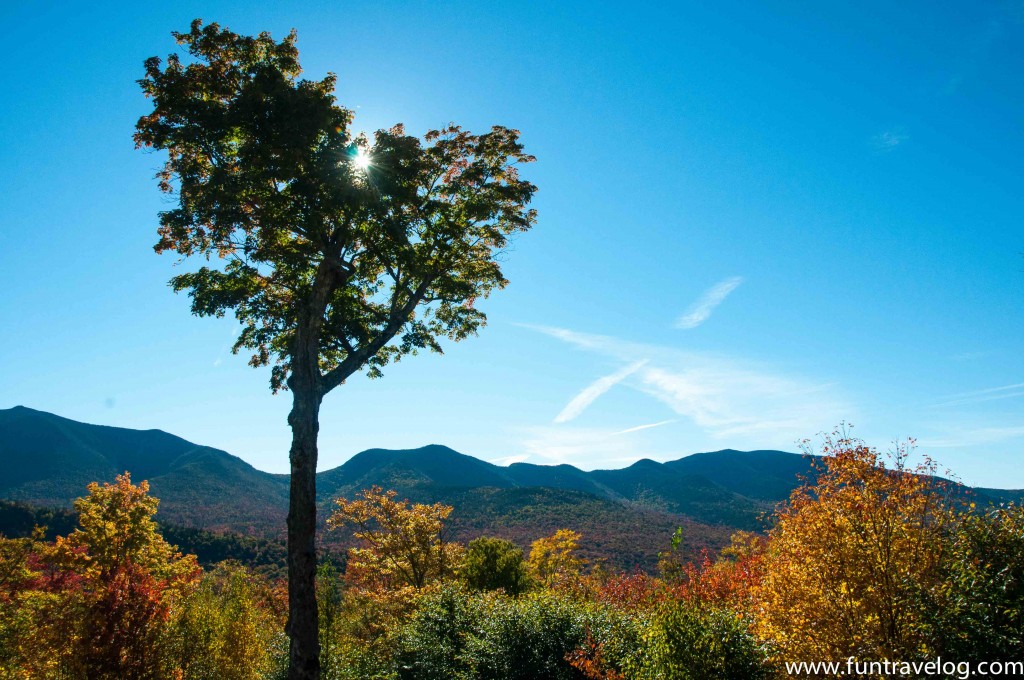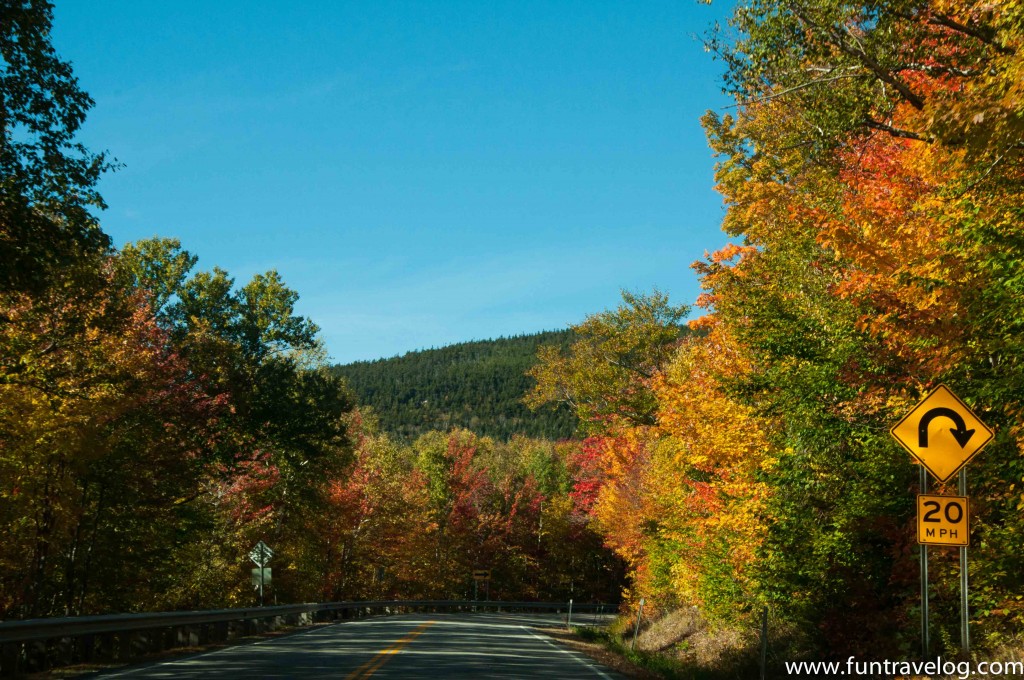 Along with the hairpin turns, look out for scenic overlook featuring a majestic view of the Sugar Hill, Sabbaday Falls and direction leading to the Albany covered bridge. Fancy a hike? There are plenty of options but the one we took was Lincoln Woods Trail. Time was running away so we had to cut short and get back to our car.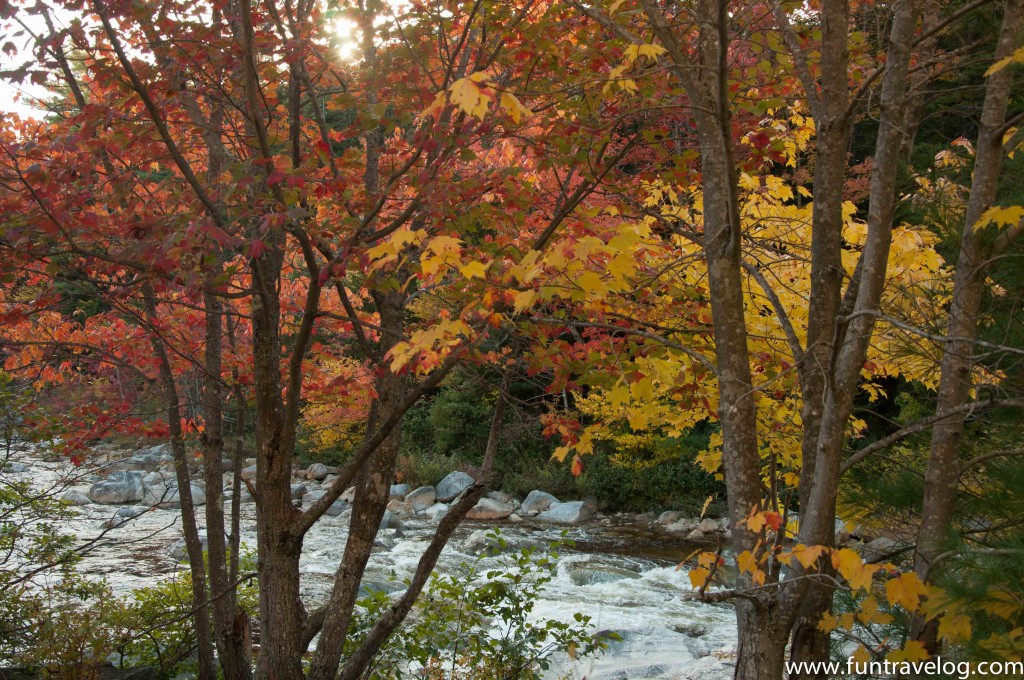 Besides photo-ops, look out for stands selling macoun apples and apple cider. You don't get them in the city supermarkets anyway, so don't hesitate in stocking up.
There is $3 parking fee to park at most of the stops, pay it once and you are covered for the day.
Weekend Getaway
Head west this time around, but make sure you slow down, as your trusted friend in the car (the GPS) will suggest a faster route to the Berkshires. I suggest taking the beautiful Mohawk Trail, or popularly known as Route 2 by the locals. A Native American highway, it is an epitome of freedom and adventure, now frequented by travelers from all over.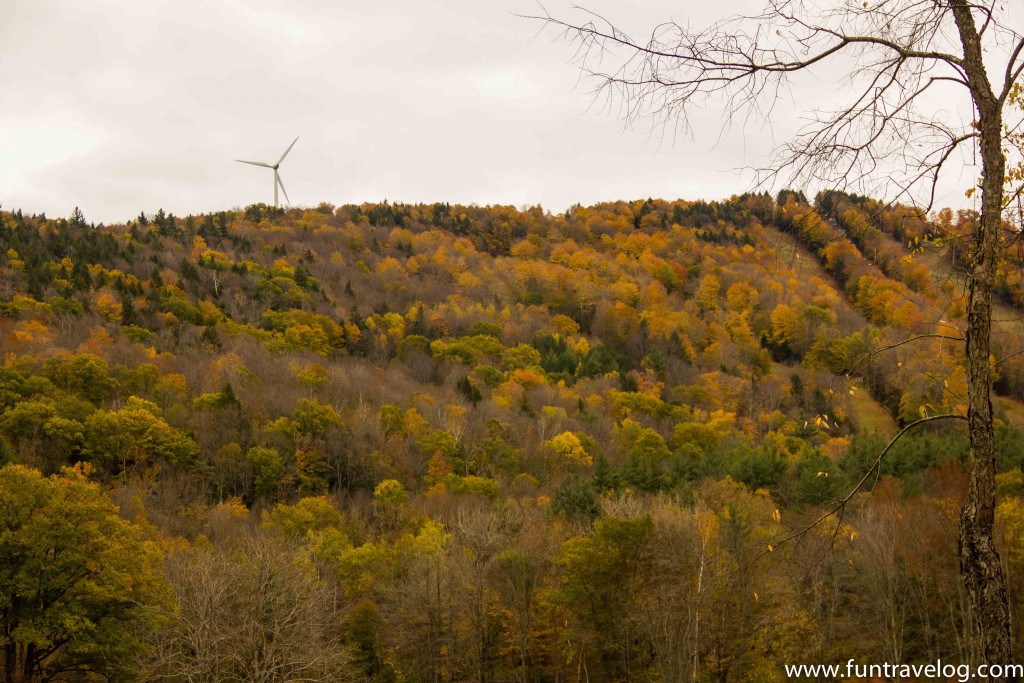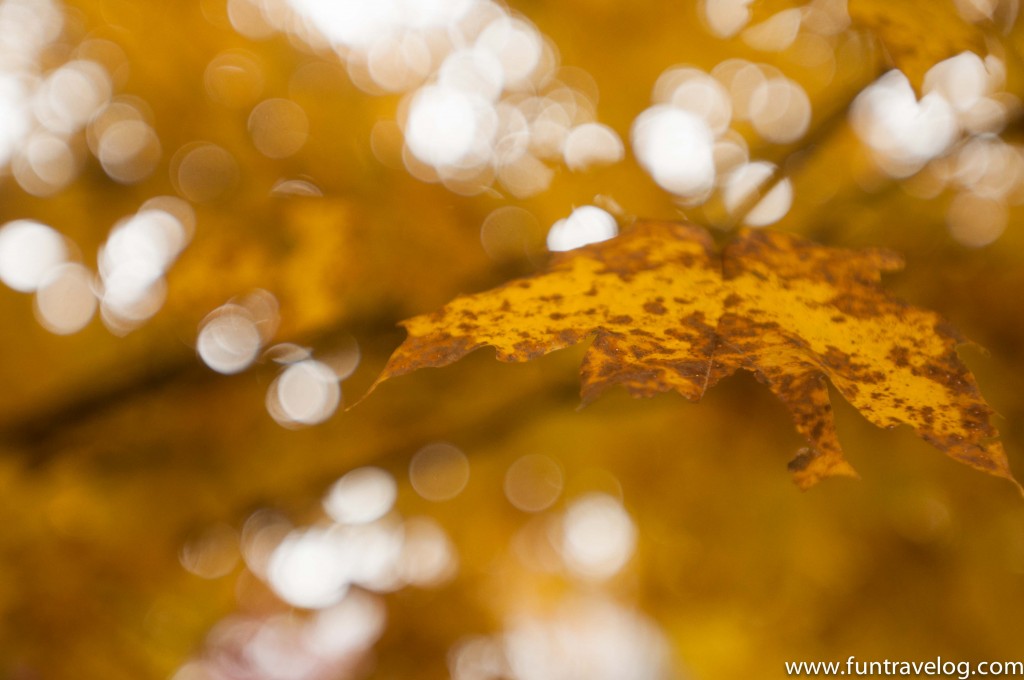 Stop first in the quaint little town of Shelburne Falls for a meal at Hearty Eats. Photo opportunities galore, if you hit the Bridge of Flowers and Glacial Potholes at the right time. This stop gives you a glimpse of what lies ahead as you steer through the Mohawk Trail State Forest, traveling towards the western Berkshires.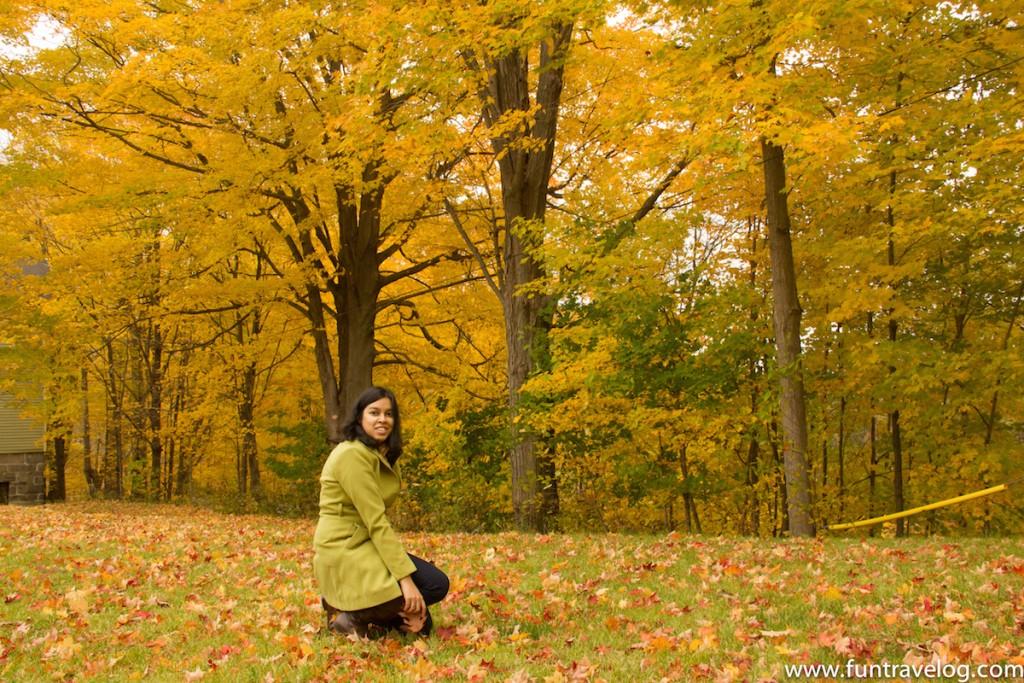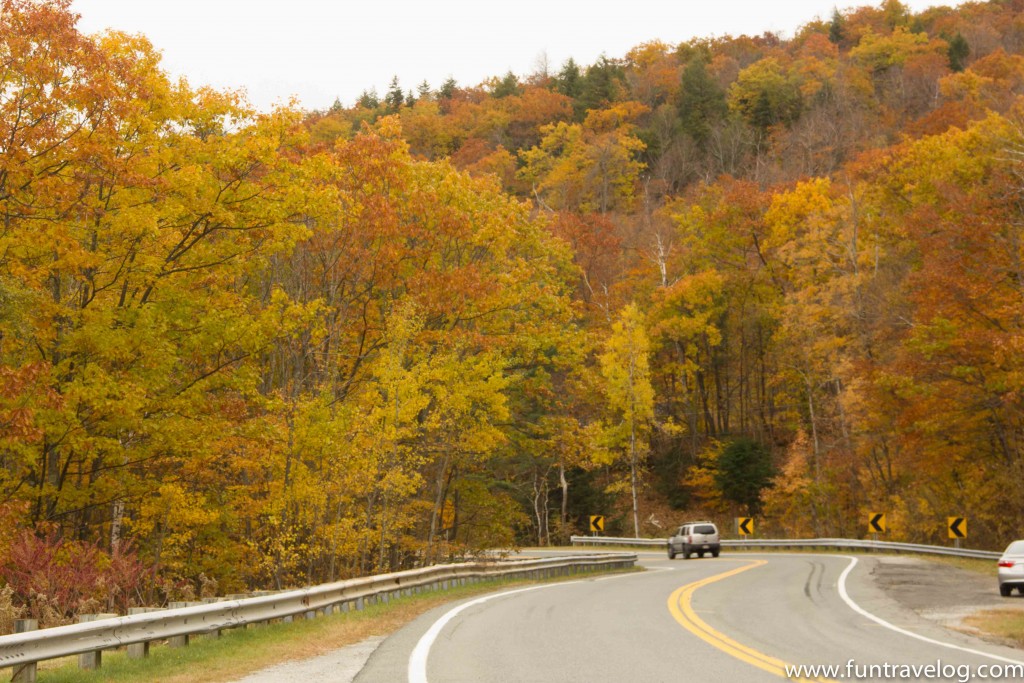 For the night, I suggest staying in the cool, hipster town of North Adams.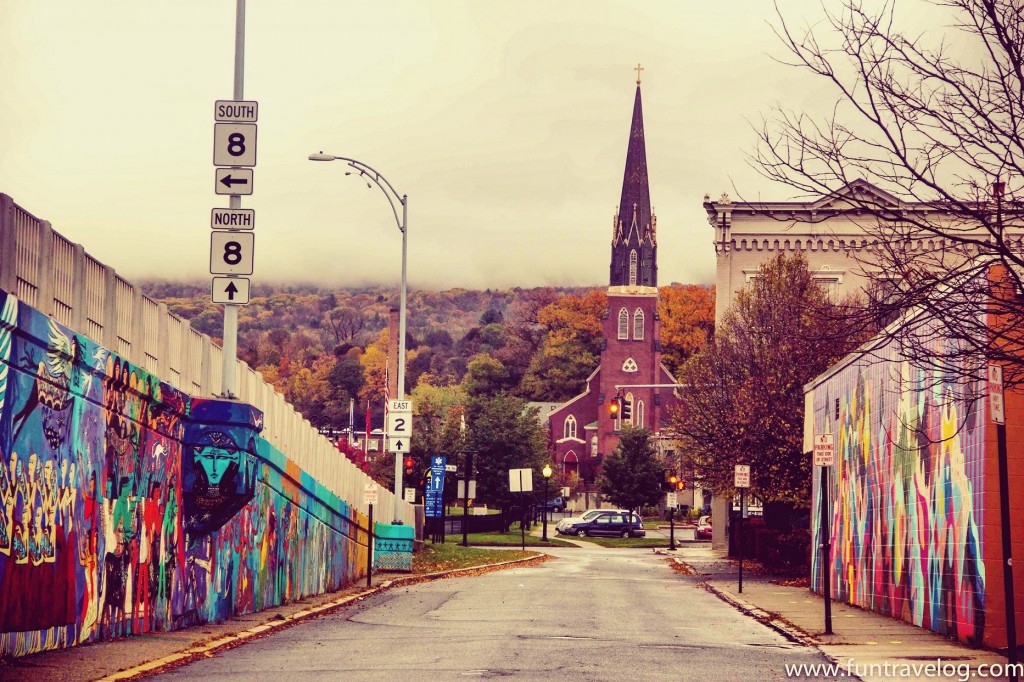 What next? Well we were so blown away by this town and the overall weekend experience in the Berkshires that it warranted a separate post from us. Stay tuned and keep exploring as we roll out another post on our experience and suggestions if you ever plan to visit this gorgeous side of New England during this season 🙂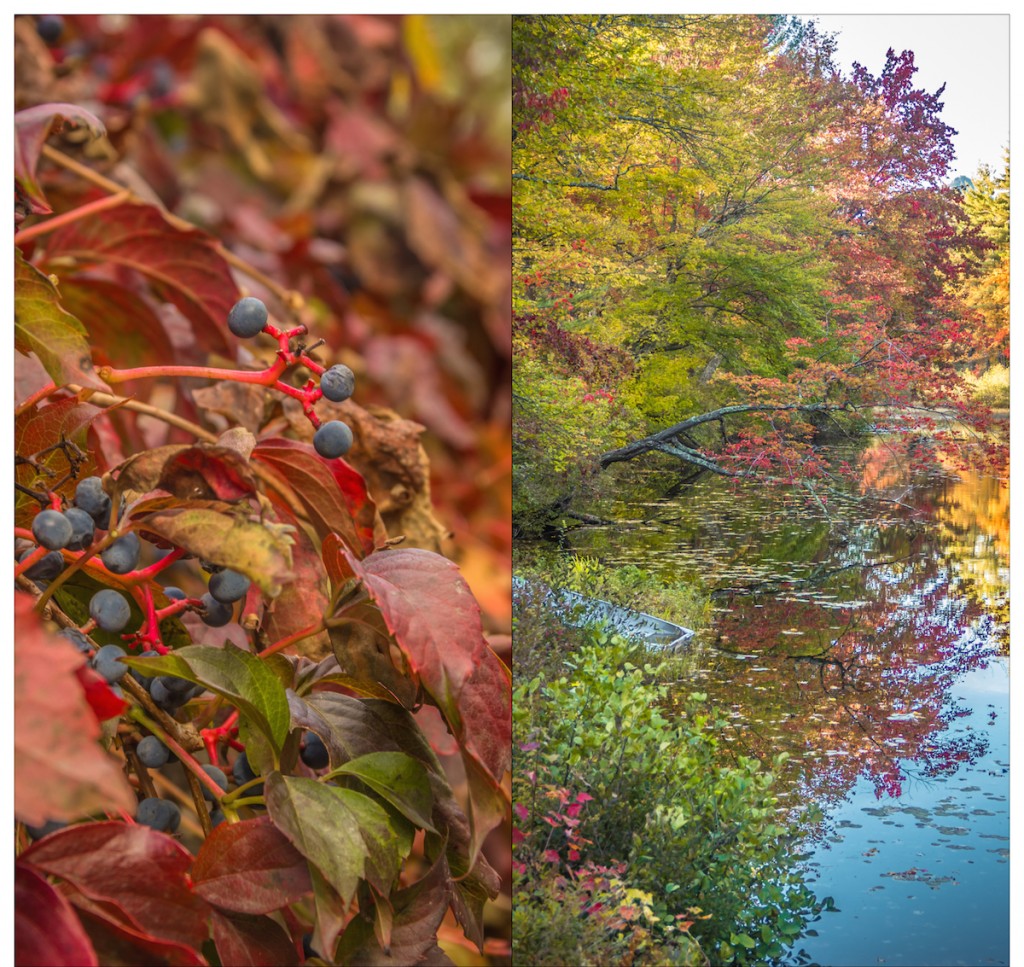 Save