Every city needs a weekend getaway like the Berkshires. For Boston and Massachusetts (MA) residents, the western part of the state is a hilly countryside getaway literally in their backyards. New England is at its most beautiful during autumn, and the beauty of Berkshires fall foliage is sure to thrill any leaf peeper.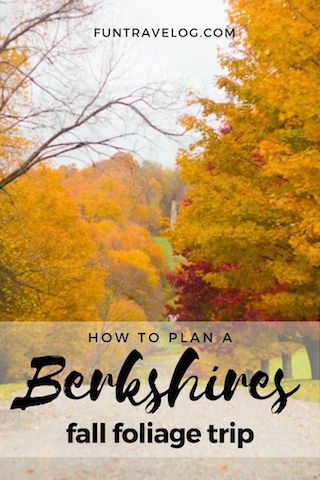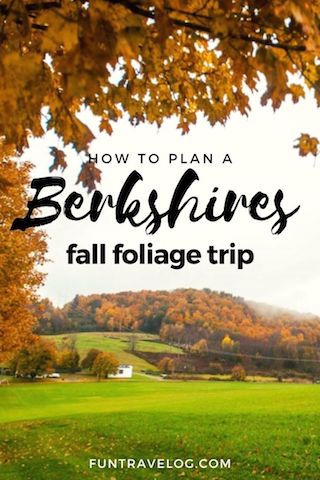 This much talked about season is short, and almost unnoticed in India where I grew up. Here in the west, fall is pure romance and has the potential to turn any layman into a poet. Sunlit skies, comfortingly cool breezes, leaf-covered paths, colorful trees – fall in the Berkshires could put Bollywood to shame. Take a look at our guide and suggested ideas below to plan your Berkshires leaf-peeping adventure.
Note: We are living in strange times. Do check the required COVID-19 travel updates posted on the official Berkshires Tourism website.
Where is the Berkshires, MA?
The Berkshires are located on the western side of Massachusetts, bordered by Vermont, Connecticut, and New York states. This county is only a two-hour drive away from the city of Boston, making it a convenient weekend getaway for Bostonians. The topography of the region is unique – it is dotted with mountains, farmland, and small towns. A part of the Appalachian Trail runs through this region, and the area is frequented by hikers too.
Come summer and the Tanglewood festival, the summer home of Boston Symphony Orchestra, held in the town of Lenox, MA draws many music lovers to the Berkshires. In October, families and foliage lovers make a beeline to see the Berkshires fall colors, a sight replete with dazzling oranges, reds, and yellows.
Best time for fall foliage in Berkshires
While the arrival of fall varies each year, the leaves usually change colors earlier in the mountainous regions than in cities. This makes October a safe month to visit Berkshires. Typically, late September to mid-October onwards is the ideal time to plan a fall trip to the Berkshires. Since the season only lasts for a couple of weeks or so, it is helpful to keep track of the weather closer to your week of travel. For MA residents, the Columbus Day long weekend is a popular time to plan a Berkshires getaway.
In the past, we've been lucky with fall trips and often track official foliage reports leading up to our holiday. Each state in New England publishes an official foliage tracker, and the official Visit Massachusetts & the Berkshires.org websites are two resources to check.
What to do in the Berkshires in fall?
Visit Shelburne Falls
Starting from Boston, once on Route 2, you'll find yourself en-route Mohawk Trail. Shelburne Falls will be the first stop before you get on the trail. Like every New England small town, this town exudes old fashioned charm with a town post office, a library, and a church at walking distance from each other.
The 'downtown' is a small stretch of street with eateries, boutiques, and local stores. The Bridge of Flowers, is only a short walk away, and we reckon it looks beautiful in the summers. When on a weekend break, it is natural to have above-average expectations in terms of meals. Pit-stops like Shelburne Falls make perfect sense if you find the right place to fulfill those hungry expectations.
Tip: Make a stop at Hearty Eats for a fulfilling meal.
Drive the Mohawk Trail
Starting shortly just after Shelburne Falls is the 69-mile Mohawk Trail scenic byway. While it is easy to track the weather, it's difficult to expect it to comply with your travel whims. As we approached the Mohawk route, the weather decided to bring on its cloudy soldiers that stood on guard for the rest of the day. But try as much, it couldn't dampen the feast nature had laid out for us.
On this stretch, you'll be surrounded by beautiful foliage at different points. It is best to stop your car close to anything that catches your fancy. You will pass through museums, hiking spots, historic towns and see dramatic vistas. The route ends at the Mohawk Trail State Forest that encloses walking trails and campgrounds. This is our top pick for a Berkshires fall foliage drive. Since we picked a regular weekend, it was quiet, and at one point we found ourselves alone on a foliage-covered walking trail straight out of a novel.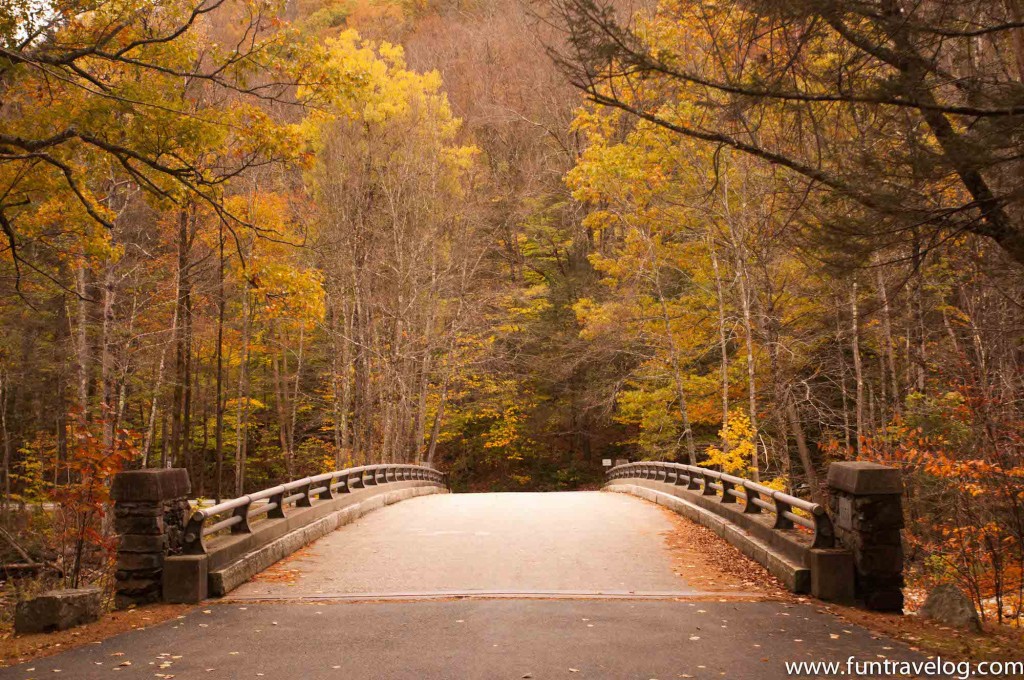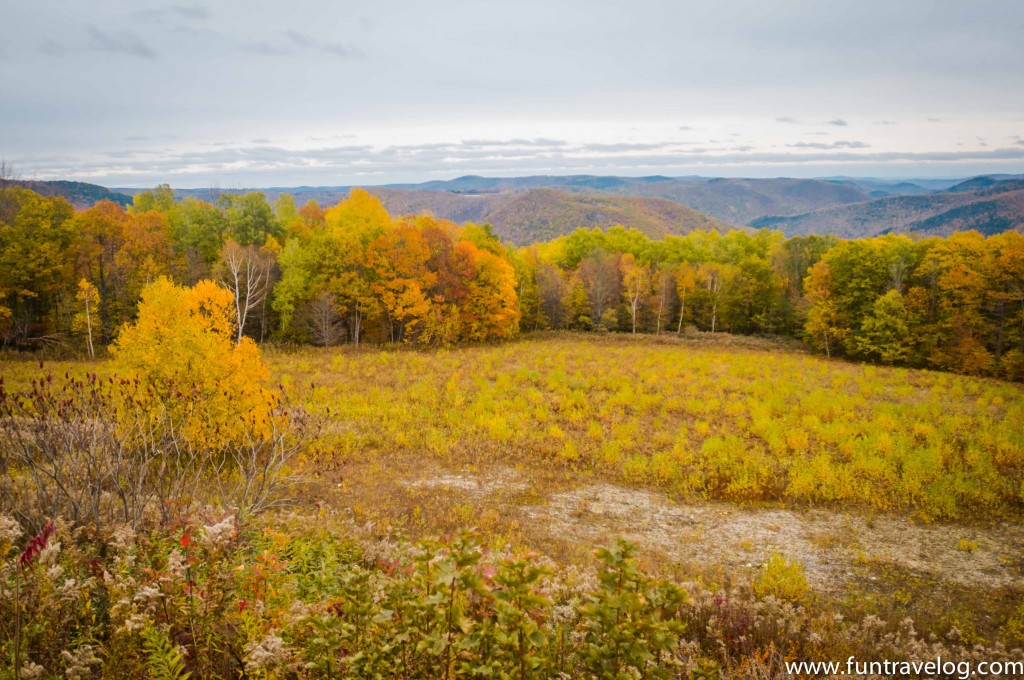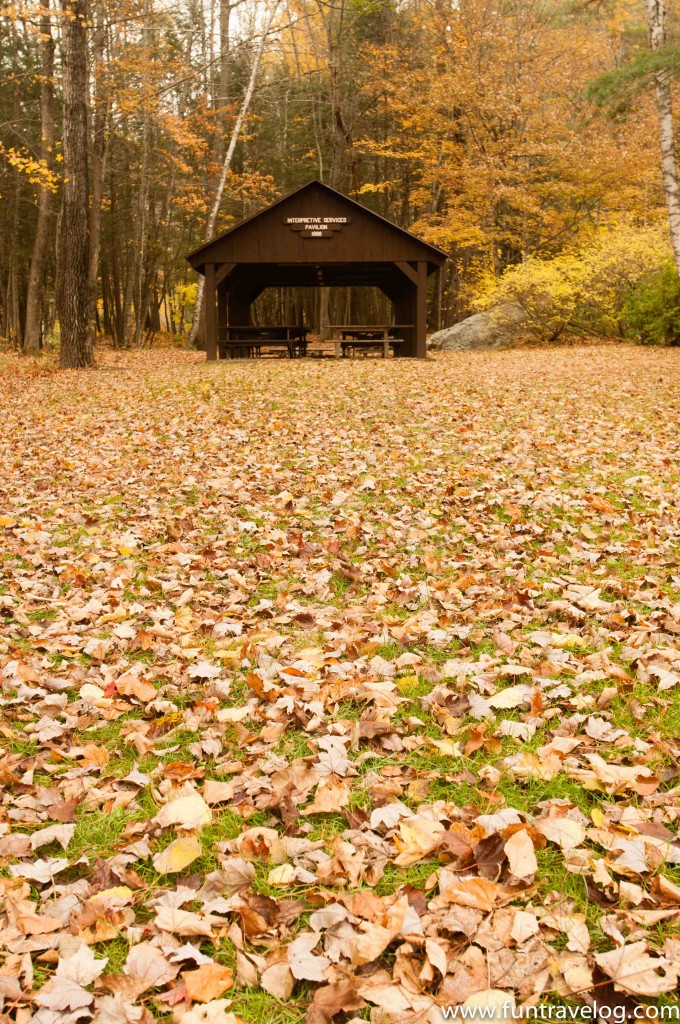 Visit MASS MoCA
Located in central Berkshires, the town of North Adams is an art haven. There are many galleries showcasing installations, collaborative projects, and works by new age artists.
The most well known among these is the Massachusetts Institute of Contemporary Art or Mass MoCA – a former mill converted to a gallery that is dedicated to contemporary art, worth spending a day at. The gallery has several installations and artwork involving sound, visuals, mixed media. During my visit, I saw an installation created in collaboration with a tent maker association from Rajasthan, India. Another series of installations paid a tribute to pop culture, another one to superman – it was quite a visual treat!
Following the COVID-19 pandemic, the museum is open again for visits with timed entries that require an advance ticket purchase. The fee to enter is $20 for adults, $12 for students, and $8 for 6-16-year-olds.
Other popular museums in the area include the Norman Rockwell Museum, Clark Museum, and the Williams College Museum of Art.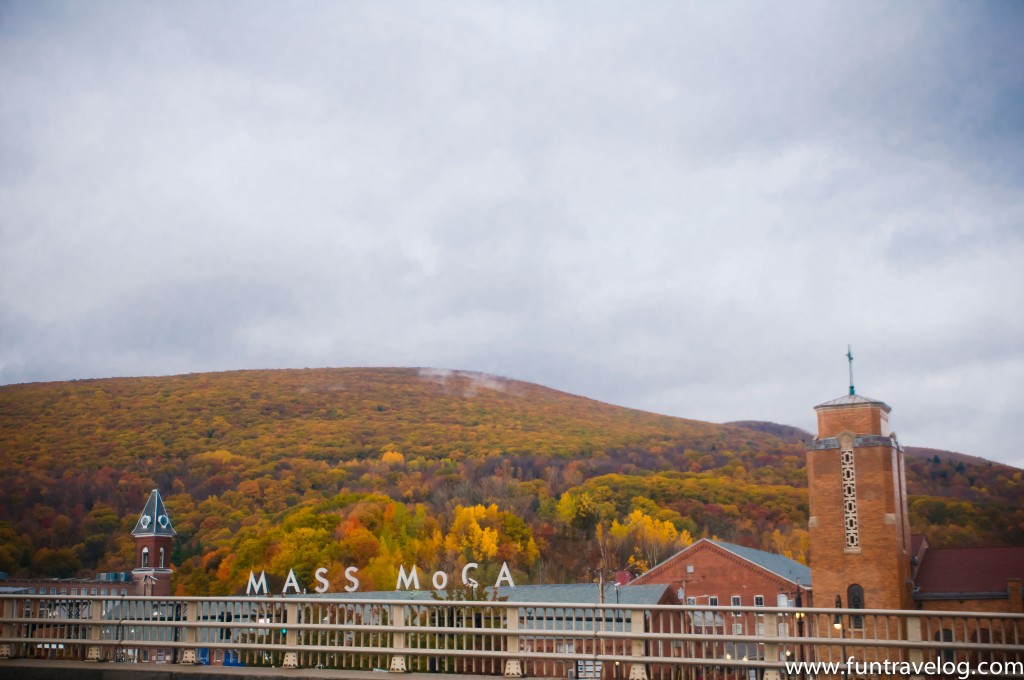 Drive to the top of Mount Greylock
The highest summit in Massachusetts, Mount Greylock stands at 3,941 feet and is one of the best places to experience fall in the Berkshires county. The top of the mountain is said to provide stunning aerial views of the fall foliage around Berkshires. Driving into the curvy, uphill roads, we were surrounded by trees in eye-catching hues of yellows, and a blanket of leaves.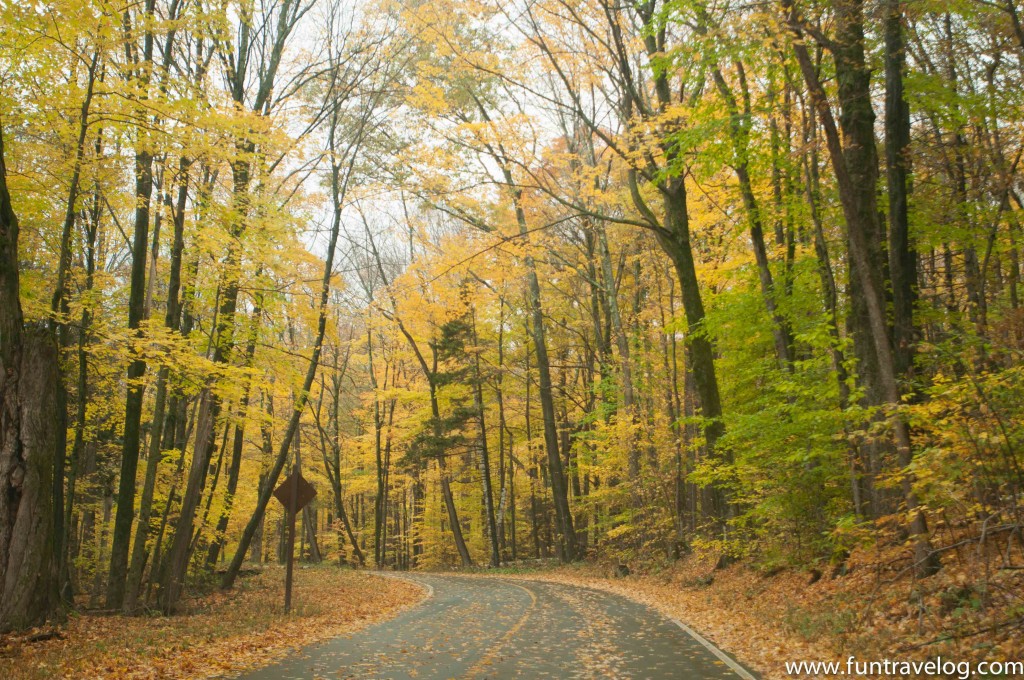 But nature had other plans in store. As we moved further uphill, clouds descended ahead, and the visibility was down to a bare minimum. It was one of the most mysterious and hauntingly beautiful sights we've come across. Orange and yellow trees played hide and seek amidst the clouds – we watched awestruck, stopping to savor this dramatic turn of events.
Mount Greylock is only a short drive away from the towns of North Adams and Williamstown. Two auto roads can take you to the top of the summit – the Rockwell Road from the south and the Notch Road from the north. The Rockwell Road is also where the Visitor Center is located, though it is currently closed due to the COVID-19 pandemic. The Mount Greylock auto roads are only open between May-November. It is one of the most scenic drives in Berkshires.
There is a parking fee for all visitors to park on the summit ($5 for MA residents, $20 for out of state visitors). While you're here, you could also see the site of the Massachusetts Veterans War Memorial, which is a tall granite tower.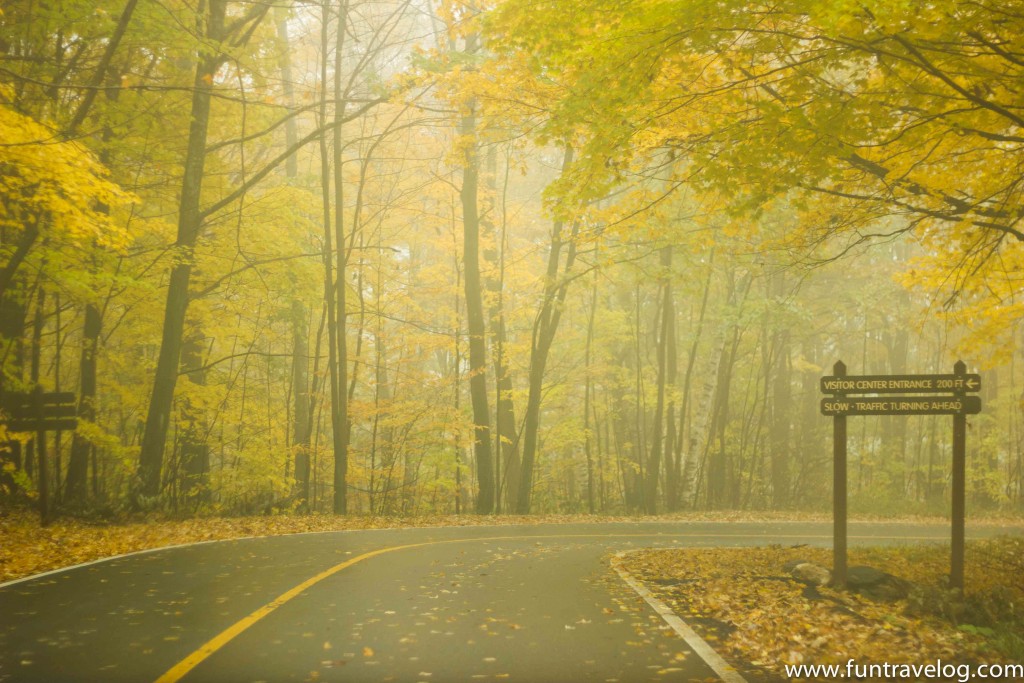 Go leaf-peeping around Lake Pontoosuc
Day two of our weekend trip saw us visiting some drop-dead gorgeous spots, some of it quite by chance. We paused at Lake Pontoosuc – a popular public spot and fishing pond near the towns of Pittsfield and Lanesborough to take photographs and admire the Berkshires fall colors.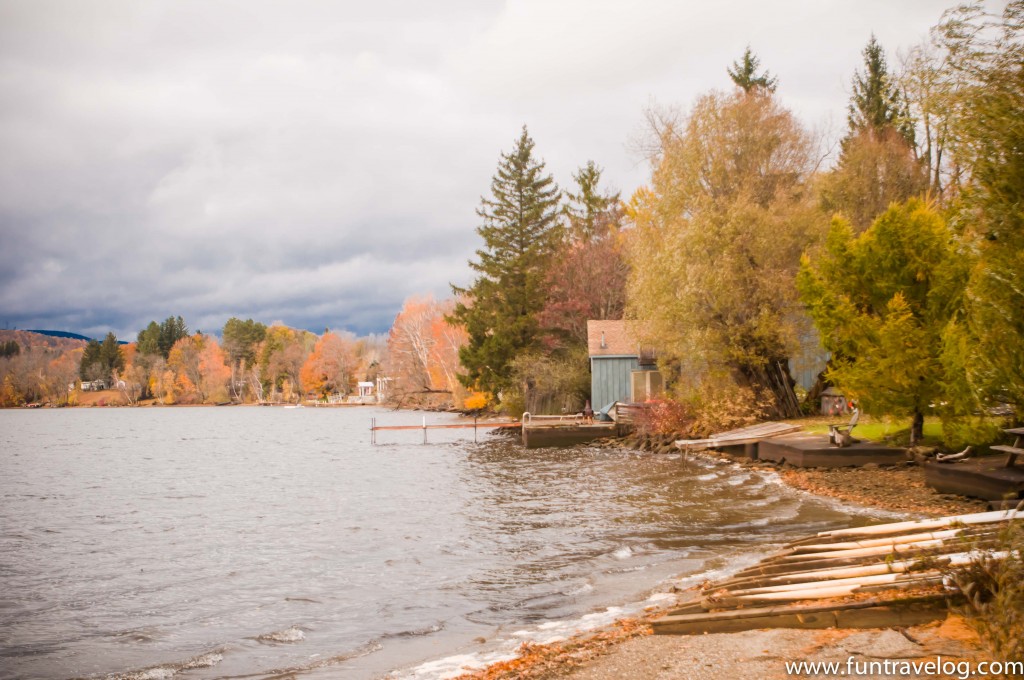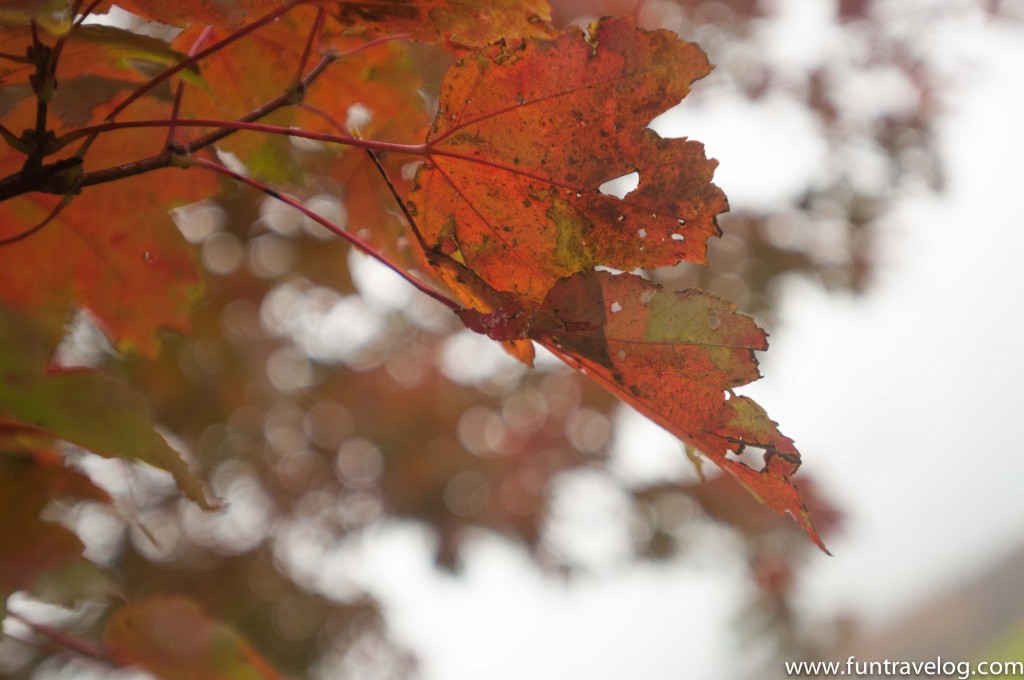 Bike / hike / run through the Ashuwillticook Rail Trail
The Ashuwillticook Rail Trail is an old railroad track that is now a free paved biking trail. The trail runs through the towns of Cheshire, Lanesborough, and Adams, and provides a wonderful view of the scenery.
Visit local farms
To stock up on fresh produce and buy apple cider donuts visit Whitney's Farms.
Our 'aha' moment happened though, across Windy Ridge Farm, Blandford where the trees put up a marvelous show of colors, so much so, that I was almost heartbroken while leaving. Walking over to apple trees and pumpkin patches was a new experience for me and imagining what being a child at this time of the year in New England could be like was quite thrilling.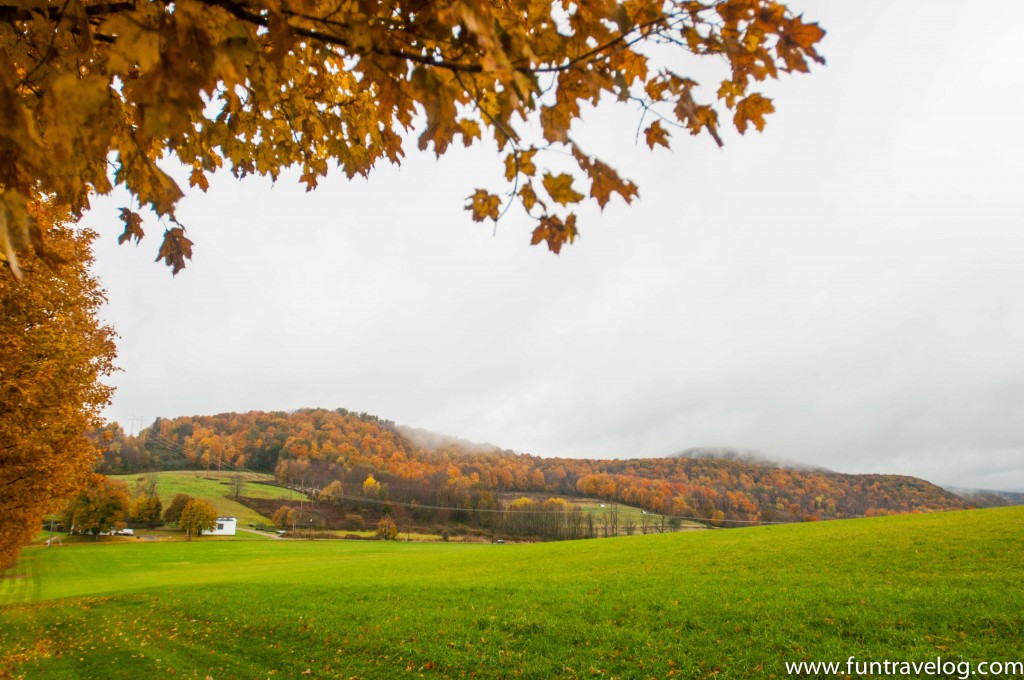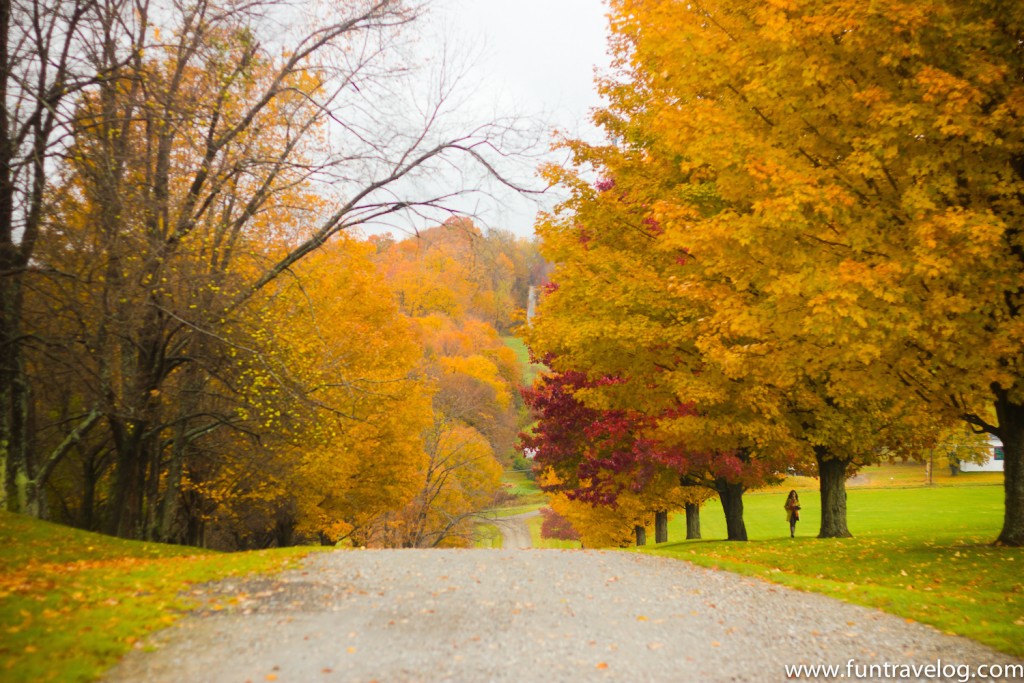 If you're interested in apply picking, head to either Bartlett Orchards or Hilltop Orchards, the latter also offers wine tasting on-site.
Cheese lover? Consider heading to Rubiner's Cheesemongers in the town of Great Barrington.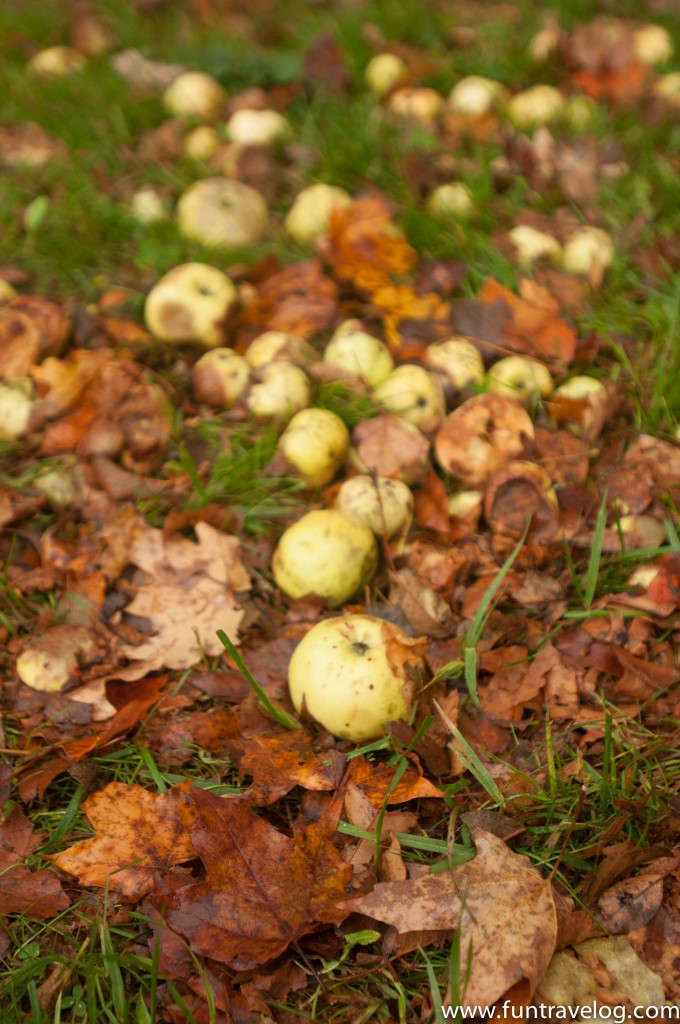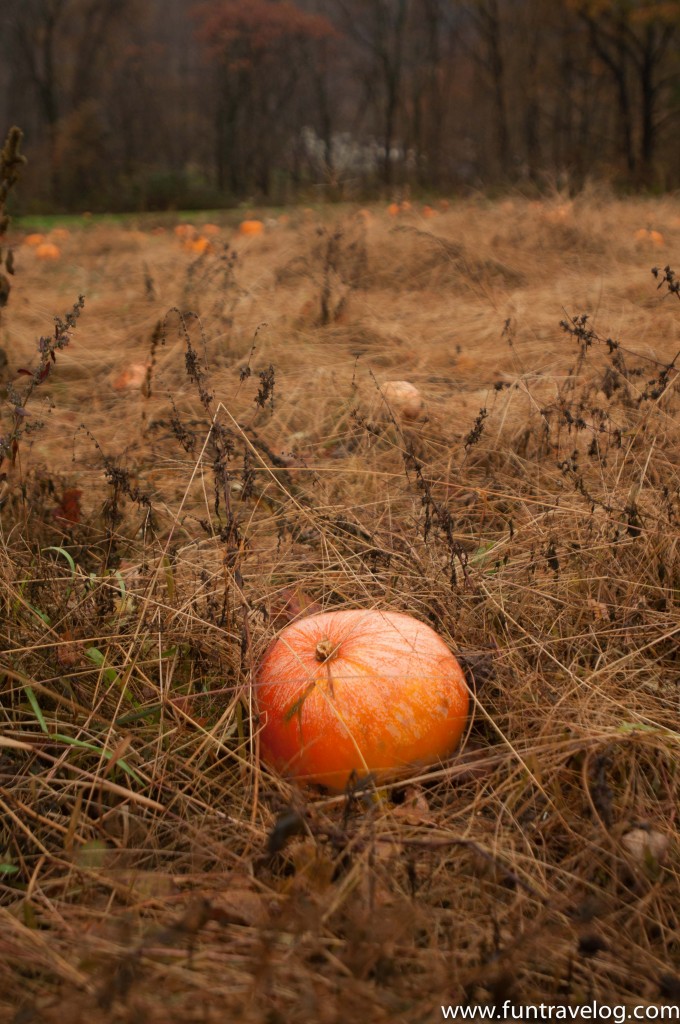 Visit a local cafe
Stop by at Six Depot Roastery Cafe in West Stockbridge. It's a small-batch coffee roastery, cafe, and art gallery offering a delicious spread.
There are a few other wonderful cafes in the Berkshires. Tunnel City Coffee and Dottie's Coffee Lounge are among the many too.
Best towns to visit in the Berkshires
North Adams & Williamstown are twin towns that you'd first arrive into if you took Route 2 from Boston. The towns are home to churches, colleges, museums – and are surrounded by mountains, farmlands, and hiking trails. The Mohawk Trail, Mount Greylock, and Mass MoCA are all in the area. North Adams is close to Williamstown and is known for a mix of restaurants and coffee shops and even an old independent cinema.
Great Barrington is the largest town in South Berkshires and is known for its boutiques, art galleries, and farmer's market. It has a great vibe and a bunch of restaurants.
Lenox is a charming town tucked away in the scenic side of the Berkshires. Here in the town, you can visit Kripalu, a yoga retreat, and watch stupendous performances at the Tanglewood music festival. You can also visit the former residence of author Edith Wharton here.
Stockbridge is known for its historic inns and downtown, and especially for the Norman Rockwell Museum, which displays a huge collection of his art.
Where to stay in the Berkshires
There are several historical inns, bed & breakfasts, and interesting Airbnbs in the Berkshires. A great choice, one where we've personally stayed and can 100% recommend is the Apple Tree Inn, located in Lenox, MA, in the middle of beautiful autumn vistas. The inn is perched on a low hill, offering views of the Berkshires mountains. Their main property has Victorian-era rooms, while the lodge has more modern rooms. The breakfast is fresh, hearty, and lavish. Most importantly, it is close to most attractions. Additionally, they also offer amazing deals during winter in the Berkshires. 
New England is a paradise for fall lovers. If you're strapped for time, check some trip ideas on our previous post.
Trip Planner: Berkshires, MA Map
More fall trip ideas in New England
Save