Last year, when I packed my bags and moved halfway across the world, I didn't really fathom the degree to which seasons can affect people. India is a tropical country and checking weather updates days in advance is a alien concept there. Growing up in a part of the world that detests summers, I initially found the Bostonian aversion towards winters mildly amusing. And then I encountered (and survived) what was known as the 'worst winter historically'. Despite my near indifference, people I met showered me with comforting words and raised my hopes for the months to come. But I think nature saved its best for the last. With a few successive showers, summer started transforming into Fall.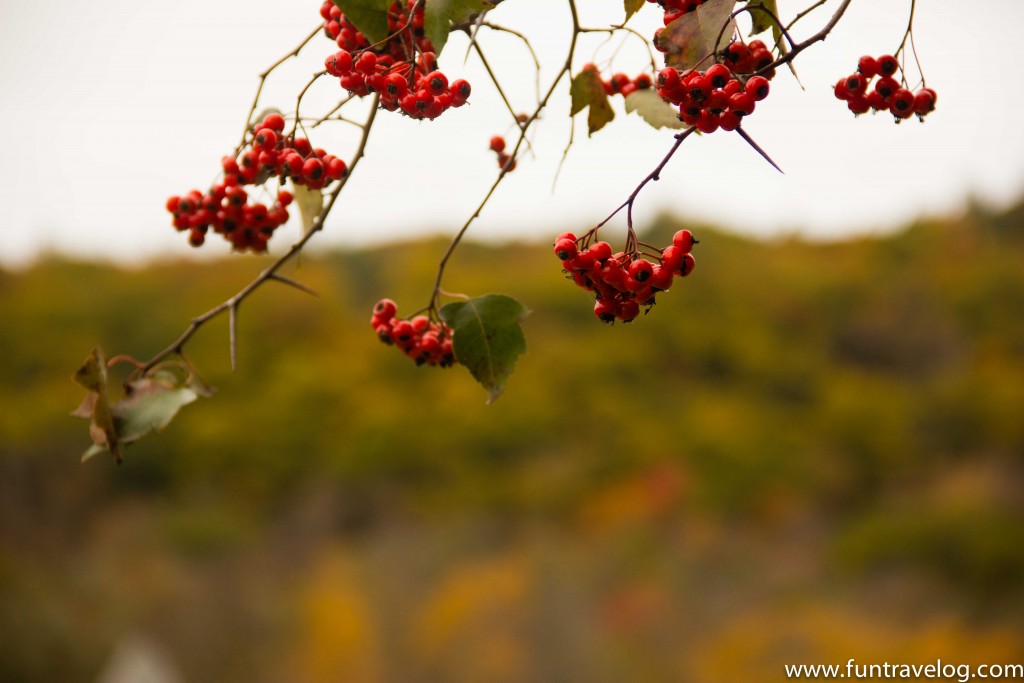 This much talked about season – short-lived, unnoticed autumn in India, is pure romance in the West, with a potential to turn any layman into a poet. Sunlit skies, comfortingly cool breezes, leaf covered paths, colorful trees – Fall could put Bollywood to shame. If that's not enough to satisfy, there's a bunch of traditions that make this seasonal transition so endearing.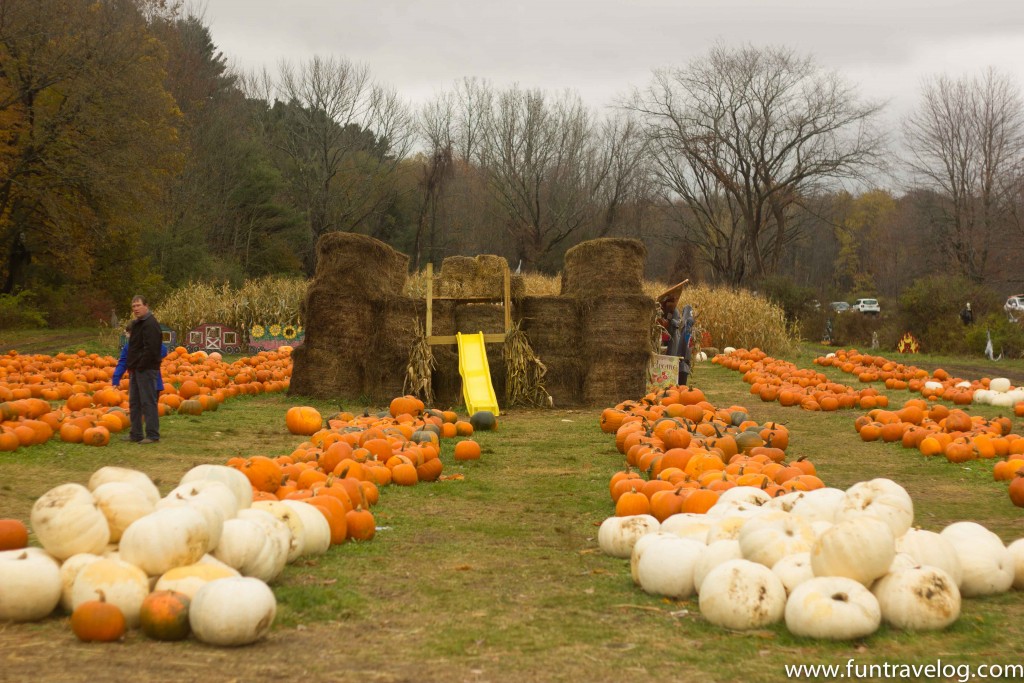 It being my 'first fall' both Bharat and I were excited to head out to photograph the foliage. That meant following up my sleepless stretch of mid-terms with a weekend trip. Since we only had two days, we picked a region that would be a comfortable drive away. The Berkshires in Massachusetts are known to be especially colorful during Fall. We stopped by state forests, small towns and local farms that almost resembled Tuscany's rolling hills (no kidding)! Some of the spots that we particularly loved visiting:
Shelburne Falls
Starting from Boston, once on Route 2, you'll find yourself en-route Mohawk Trail. Shelburne Falls will be the first stop before you get on the trail. Like every New England small town, this town exudes old fashioned charm with a town post office, a library and a church at walking distance from each other. The 'downtown' is a small stretch of street with eateries, boutiques and local stores. The Bridge of Flowers, is only a short walk away and we reckon it looks beautiful in the summers. When on a weekend break, it is natural to have above average expectations in terms of meals. Pit-stops like Shelburne Falls make perfect sense if you find the right place to fulfill those hungry expectations (Thank you Hearty Eats)!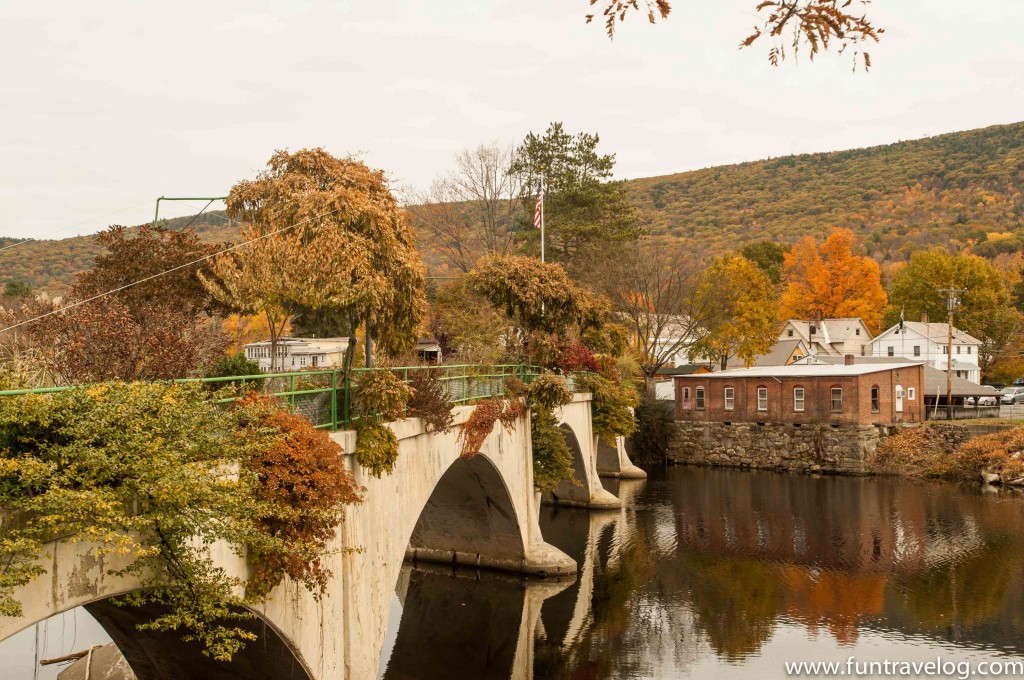 Mohawk Trail
While it is easy to track weather, it's difficult to expect it to comply with your travel whims. As we approached the Mohawk route, the weather decided to bring on its cloudy soldiers that stood on guard for the rest of the day. But try as much, it couldn't dampen the feast nature had laid out for us. On this stretch, you'll be surrounded by beautiful foliage at different points, it's best to stop your car close to anything that catches your fancy. The route ends at the Mohawk Trail State Forest that encloses walking trails and campgrounds. Since we picked a regular weekend, it was quiet and at one point we found ourselves alone on a foliage covered walking trail straight out of a novel.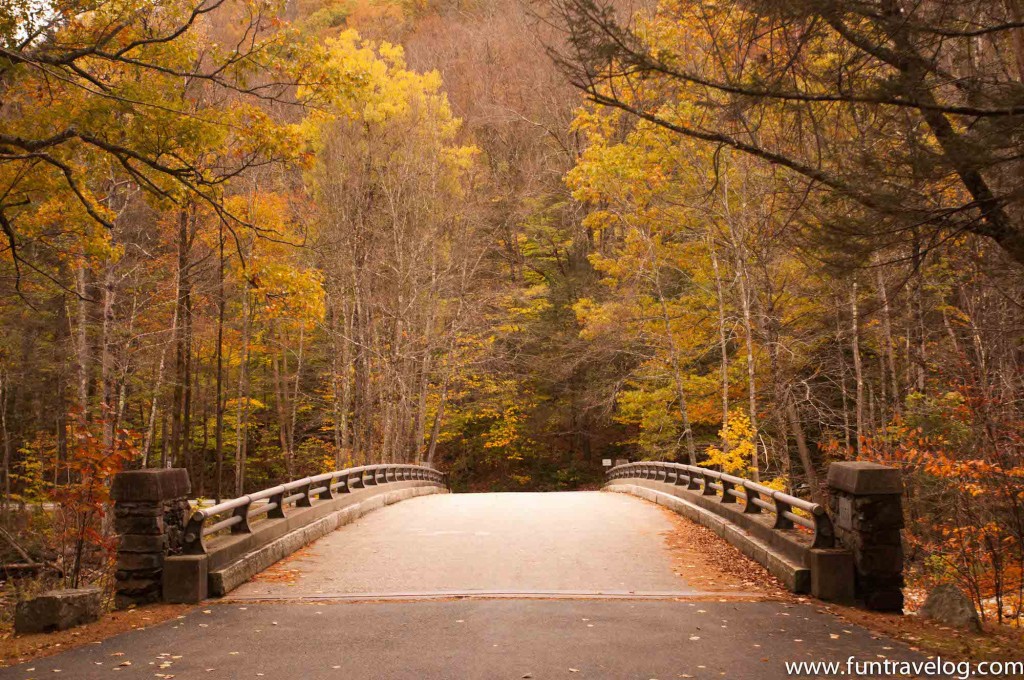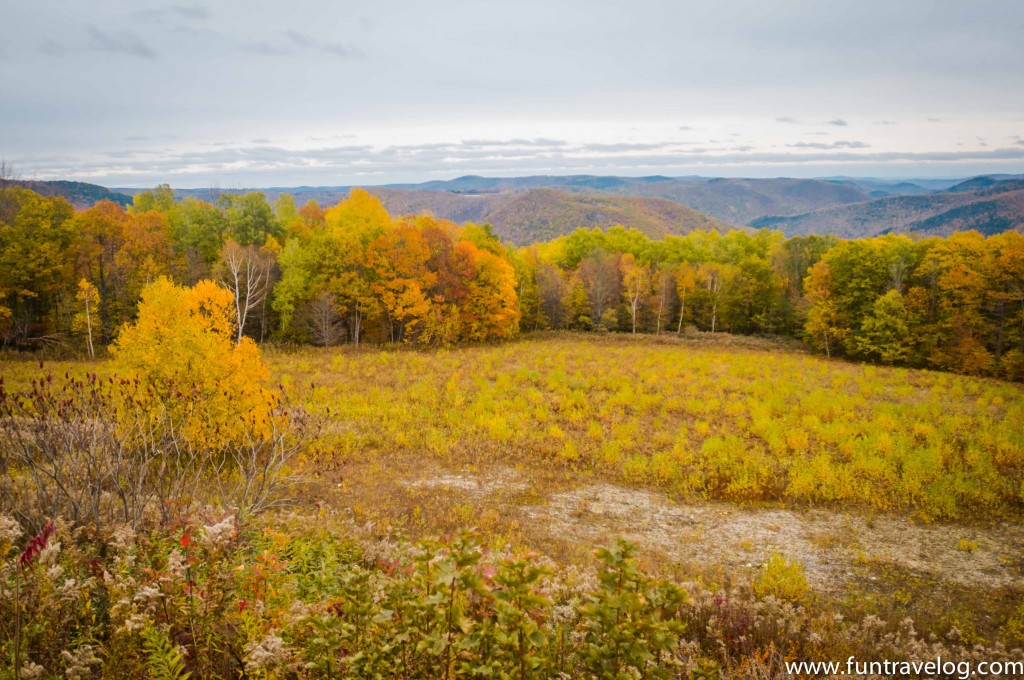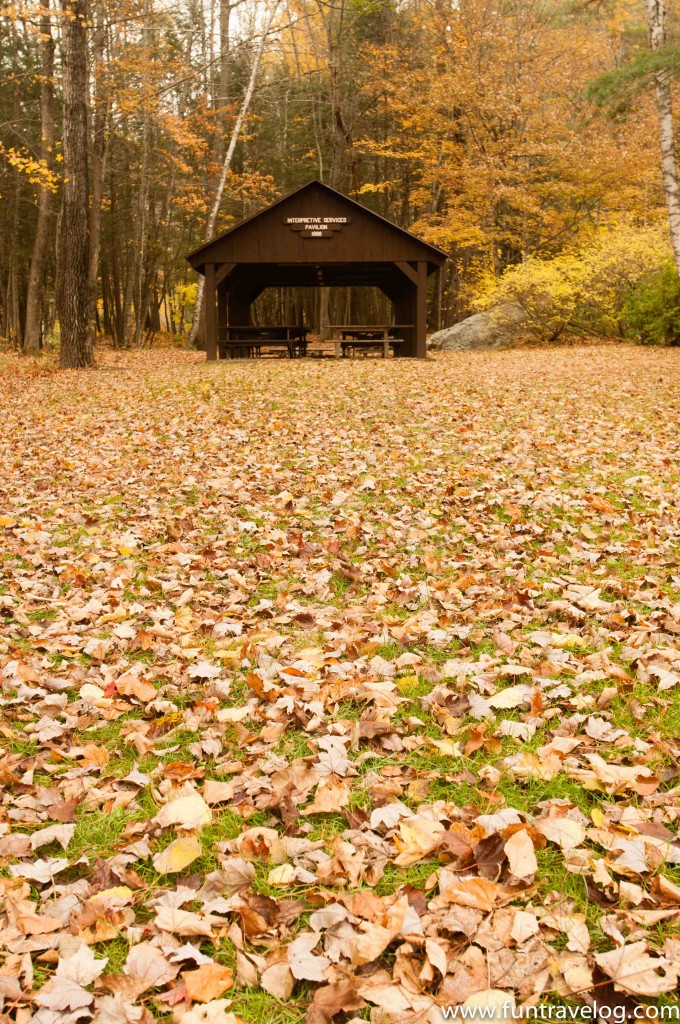 North Adams
Located in central Berkshires, the town of North Adams is an art haven. There are a number of galleries showcasing installations, collaborative projects and works by new age artists.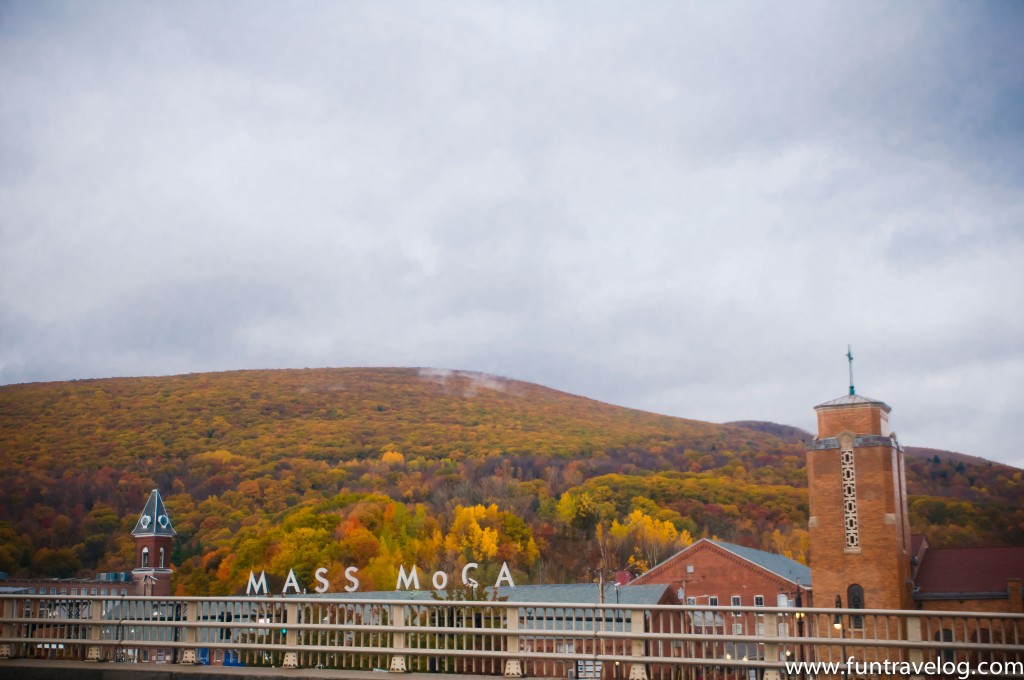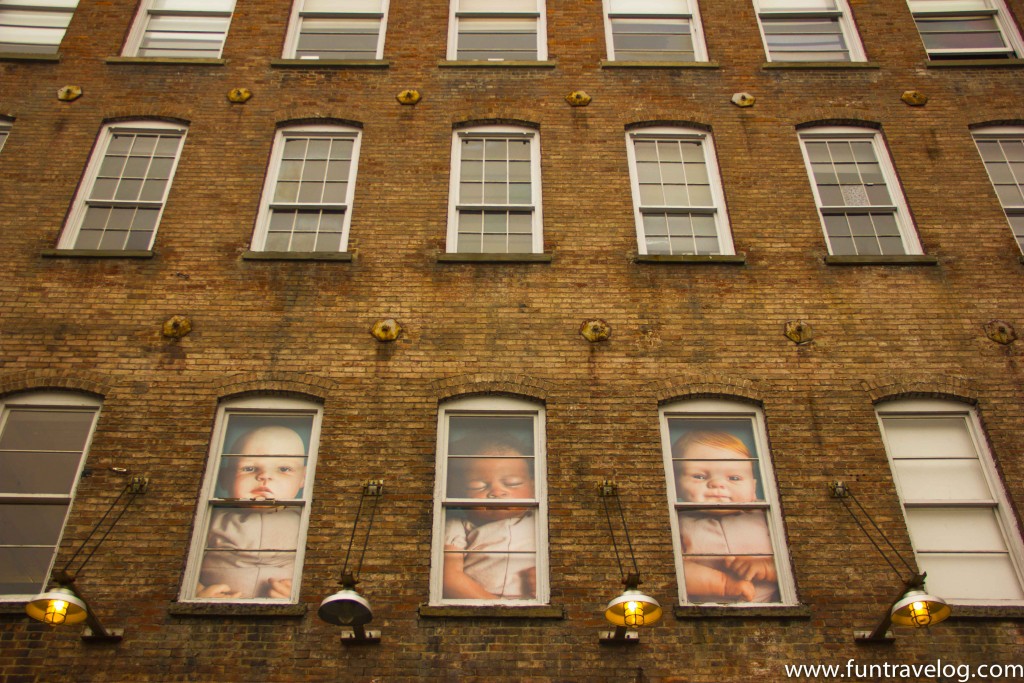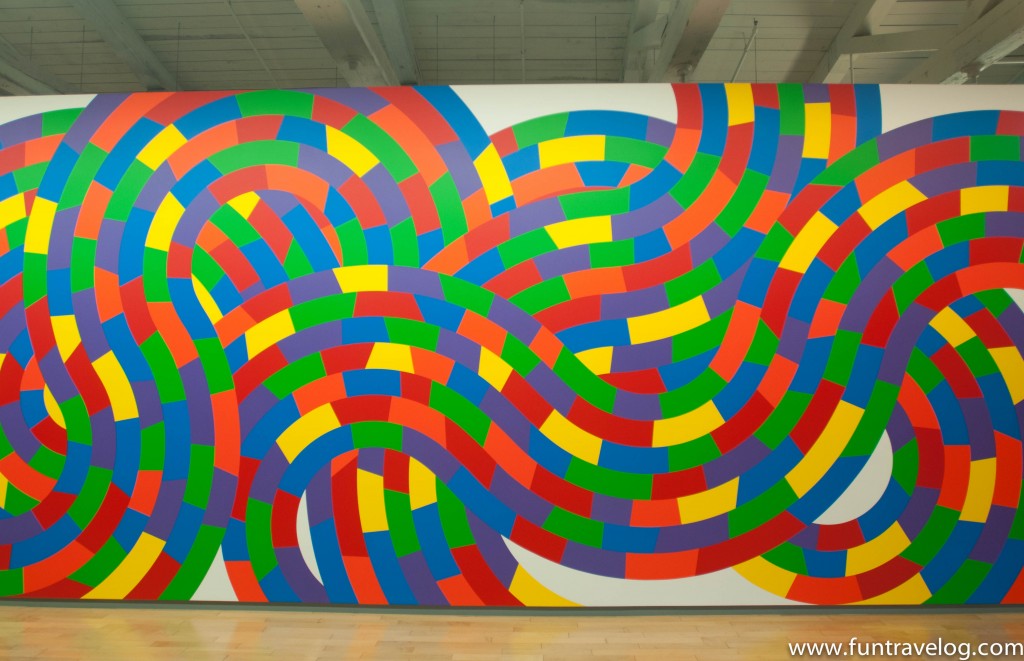 The most well known among these is the Mass MoCA – a former mill converted to a gallery that is dedicated to contemporary art, worth spending a day at. The gallery has several installations and art work involving sound, visuals, mixed media. During my visit, I saw an installation created in collaboration with a tent maker association from Rajasthan, India. Another series of installations paid a tribute to pop culture, another one to superman – it was quite a visual treat!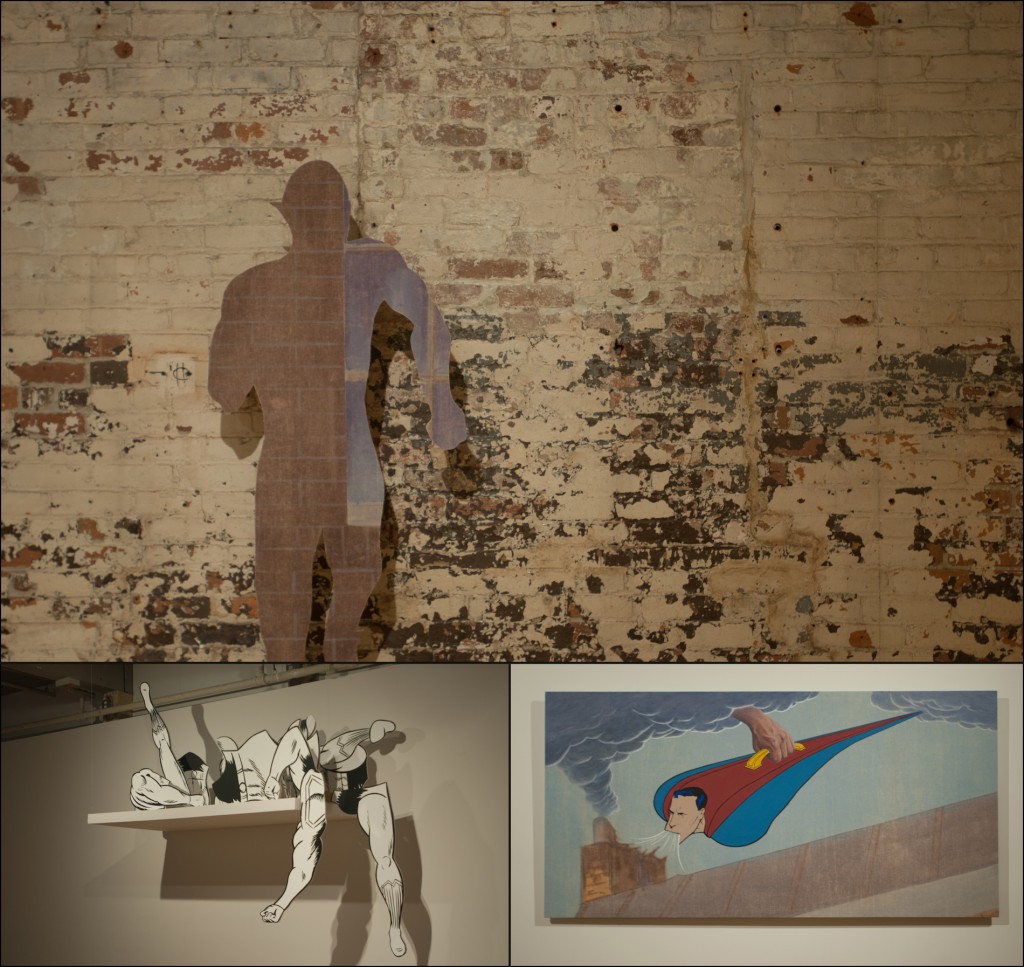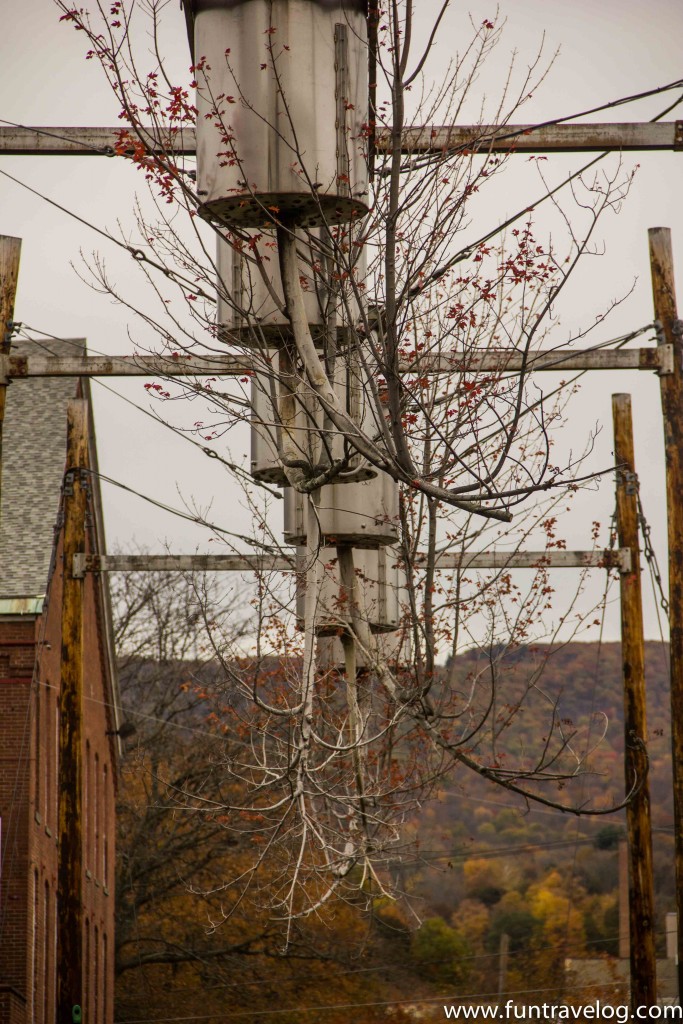 North Adams is close to Williamstown, known for a mix of restaurants and coffee shops and even an old independent cinema.
Mt. Greylock
A short drive from North Adams, the views from the summit of Mt. Greylock are said to provide stunning aerial views of the fall foliage around Berkshires. Driving into the curvy, uphill roads, we were surrounded by trees in eye catching hues of yellows, and a blanket of leaves.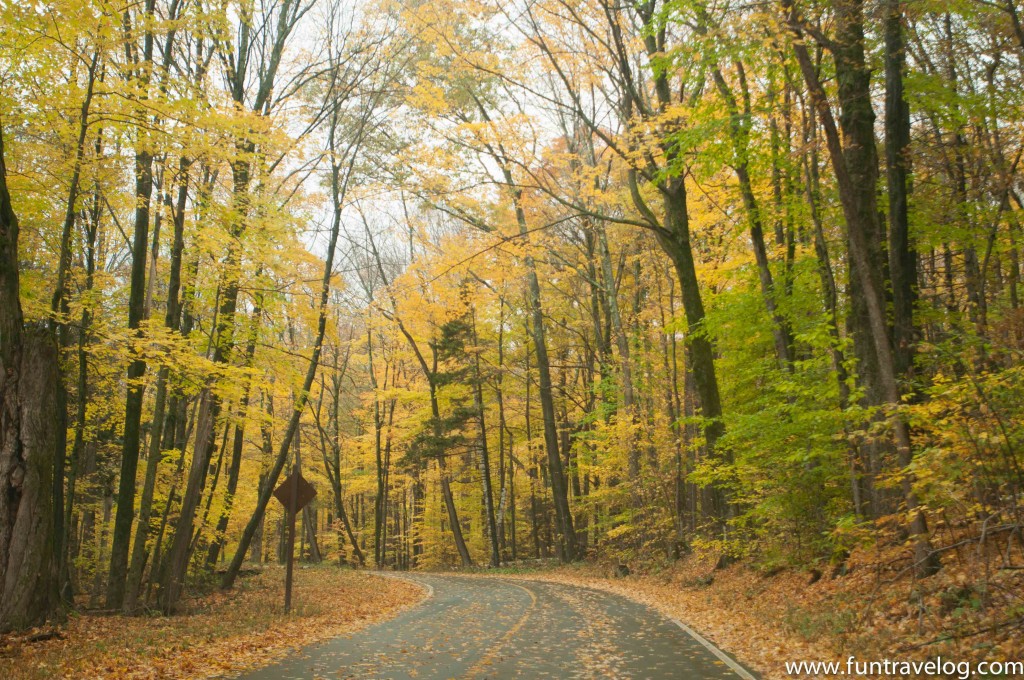 But nature had other plans in store. As we moved further uphill, clouds descended ahead and the visibility was down to a bare minimal. It was one of the most mysterious and hauntingly beautiful sights we've come across. Orange and yellow trees played hide and seek amidst the clouds – we watched awestruck, stopping to savor this dramatic turn of events.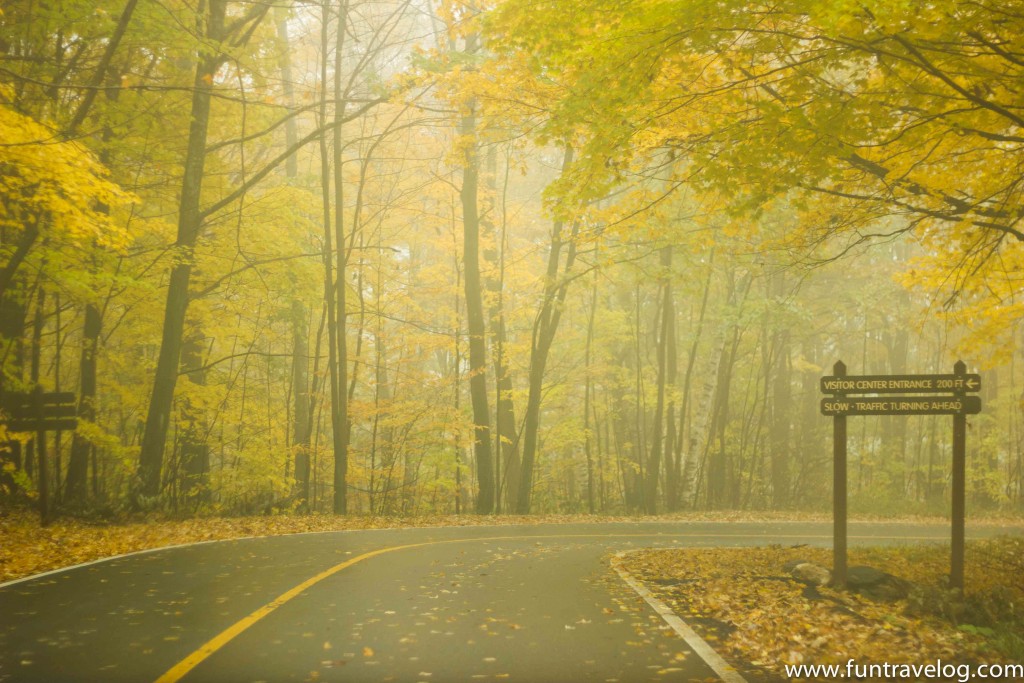 Lake Pontoosuc and around
Day two of our weekend trip saw us visiting some drop-dead gorgeous spots, some of it quite by chance. We visited Whitney's Farms to stock up on fresh produce and buy apple cider donuts and paused at Lake Pontoosuc – a popular public spot and fishing pond.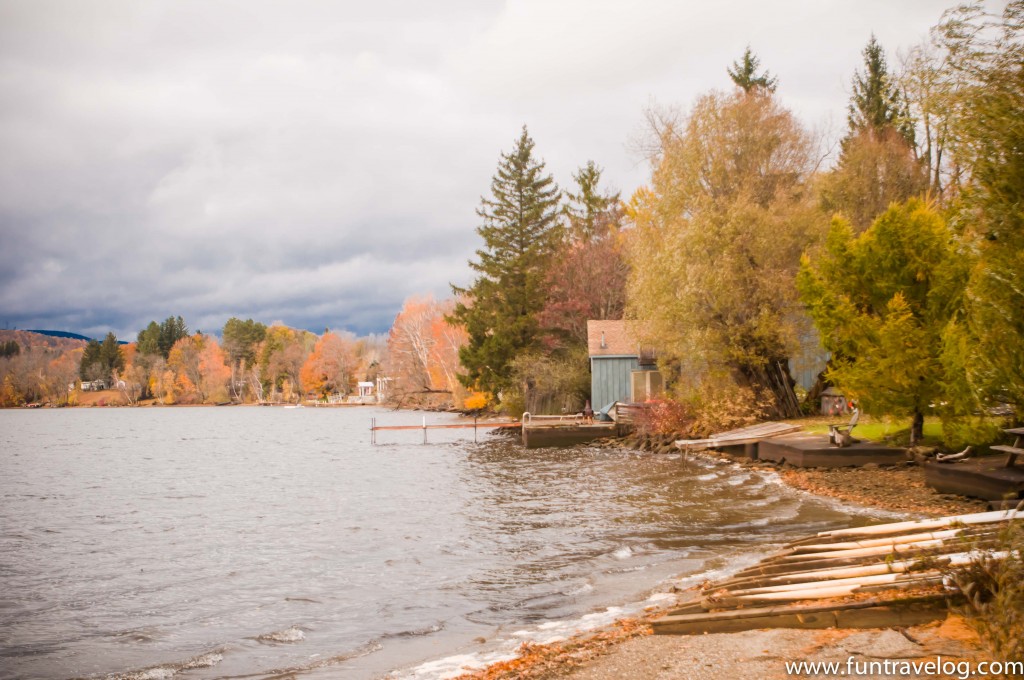 Our 'aha' moment happened though, across Windy Ridge Farm where the trees put up a marvelous show of colors, so much so, that I was almost heartbroken while leaving. Walking over to apple trees and pumpkin patches was a new experience for me and imagining what being a child at this time of the year in New England could be like was quite thrilling.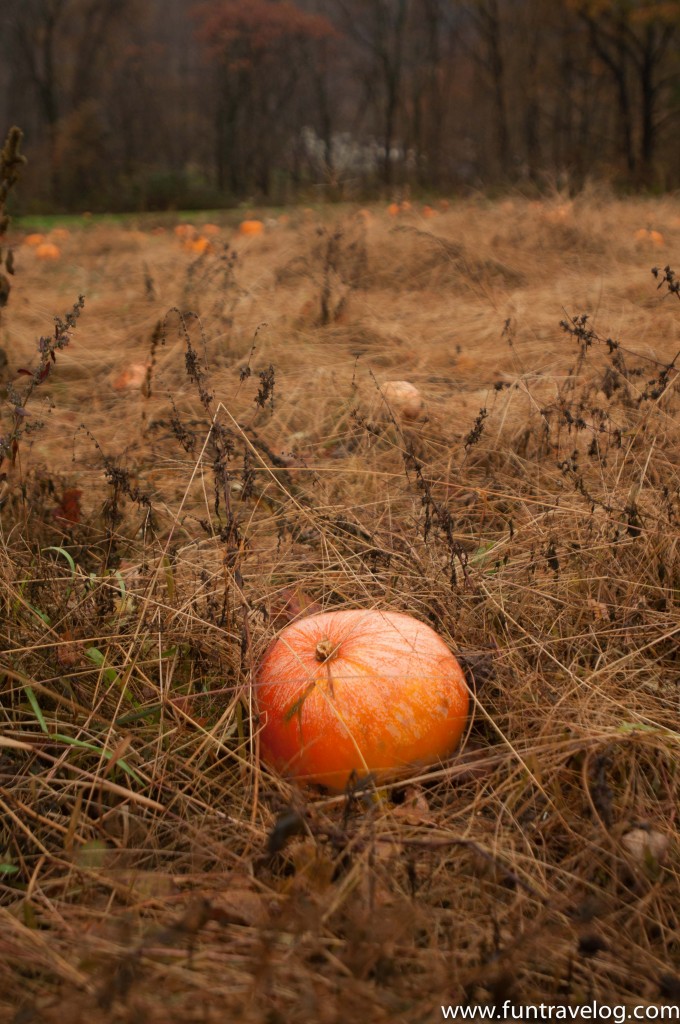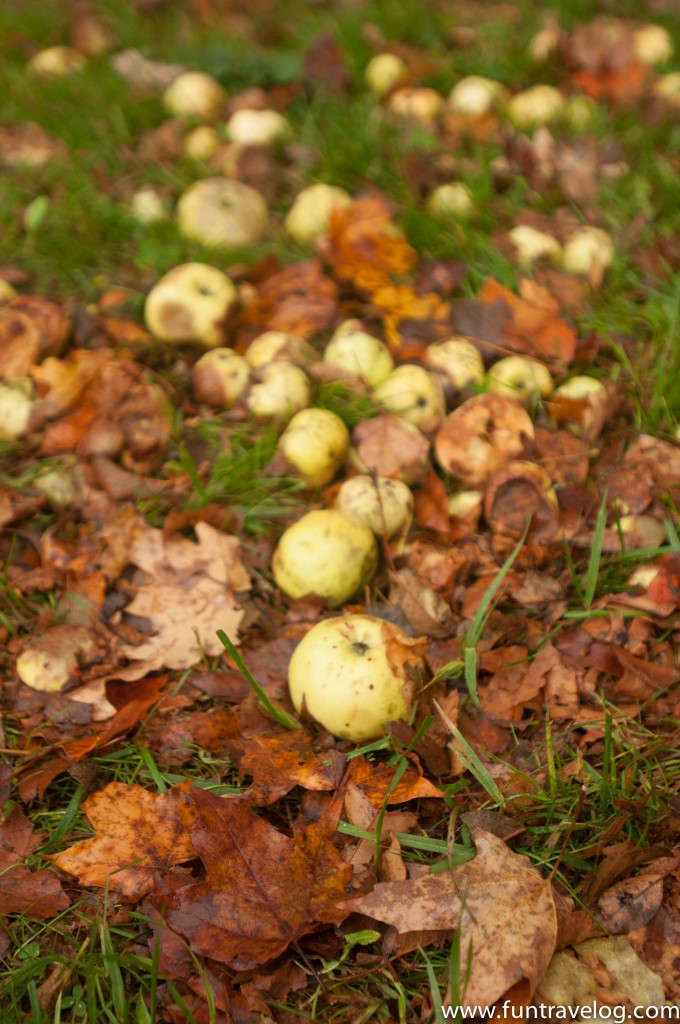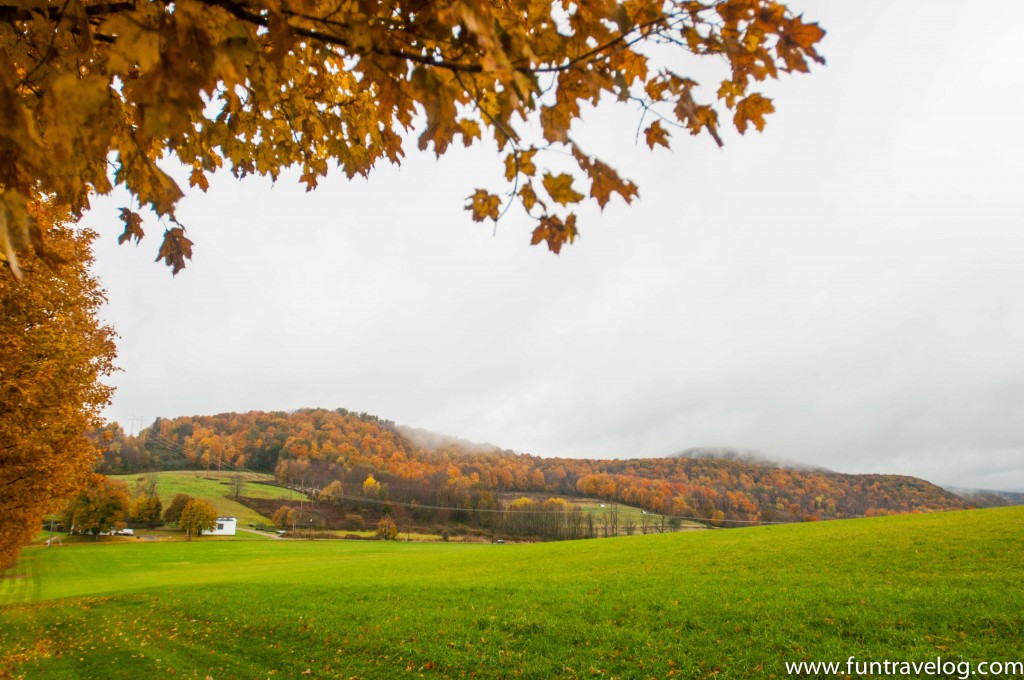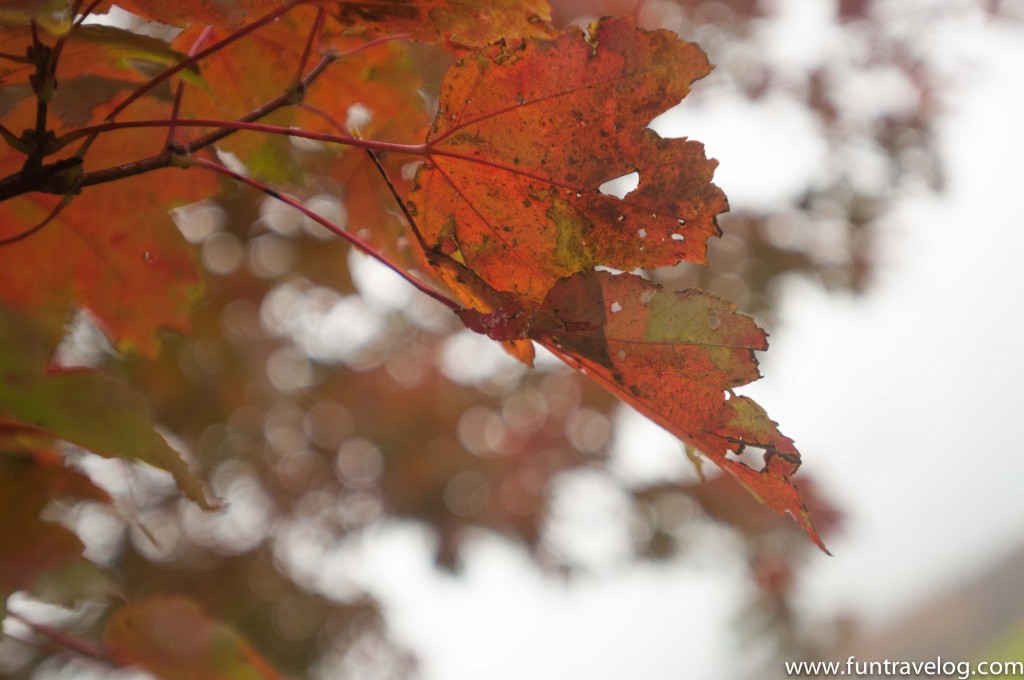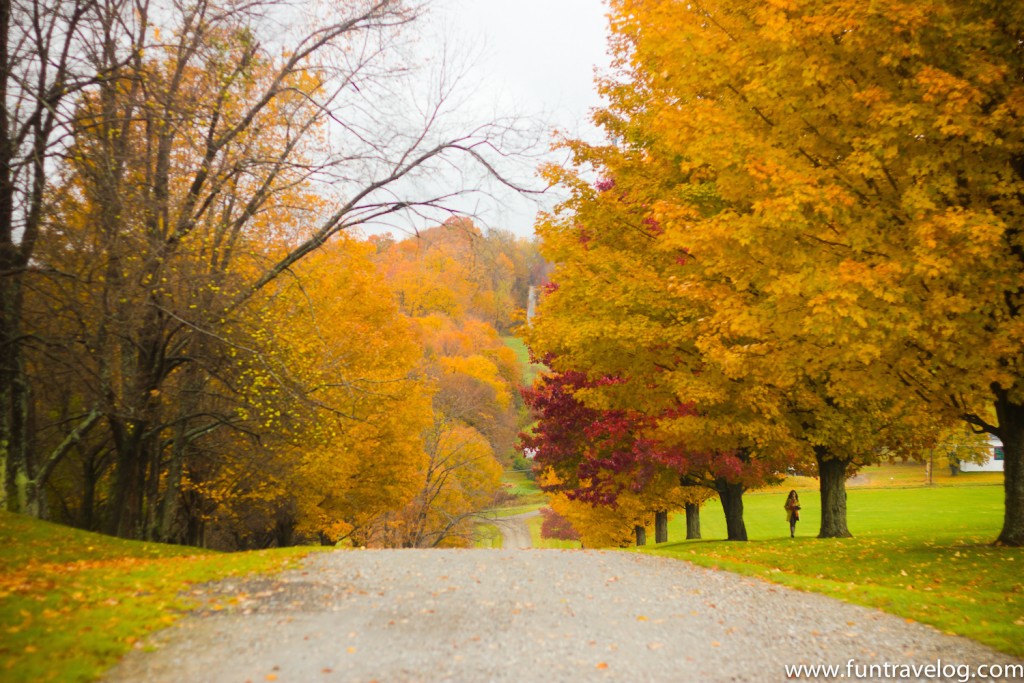 One last tip:
Stop by at Six Depot Roastery Cafe for brunch while heading back and thank us later 🙂
If you're planning to head to the Berkshires sometime soon, look up this post, this guide for some more ideas. The next time we're up there, we hope to spend more time in the southern towns like Great Barrington and Lenox.
New England is a paradise for Fall lovers. If you're strapped for time, check some trip ideas on our previous post and some from our friend's blog on other parts of the north eastern region!
Save
Earn some good travel karma, share along