Recently, one of our friends on Instagram asked us if we would travel just for the love of food? For us, that was an immediate yes!
Being vegetarians, we have traveled to places like the Faroe Islands, Portugal and Japan and our quest (read: challenge) to find good food has been successful so far. We also like to encourage our vegetarian friends to move outside of their comfort zones (raise your hand if you have a friend/family member who is forever craving food from their own region – as Indians, we've seen that often). Having a section on this blog for our vegetarian food travels is our effort to share the possibilities available for herbivores.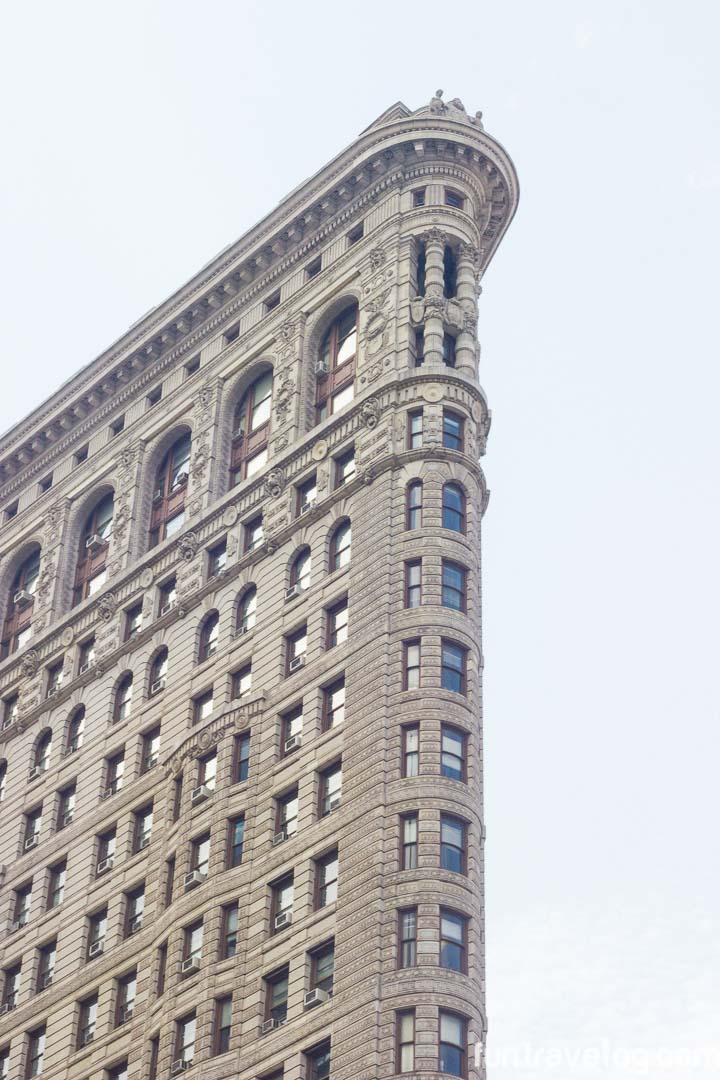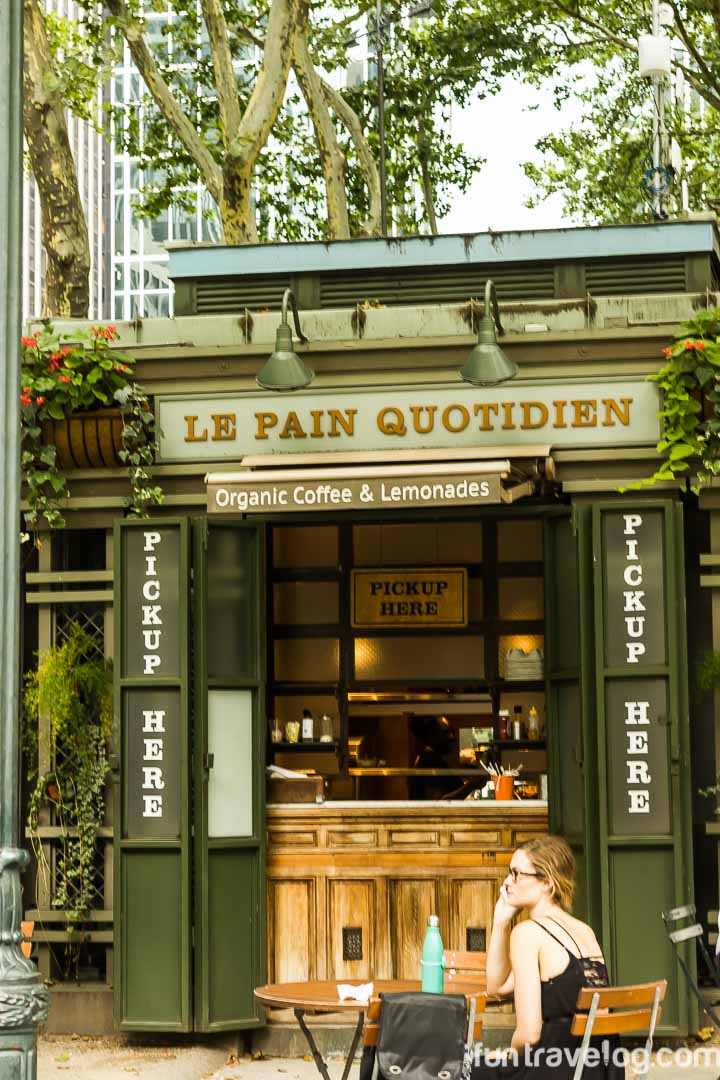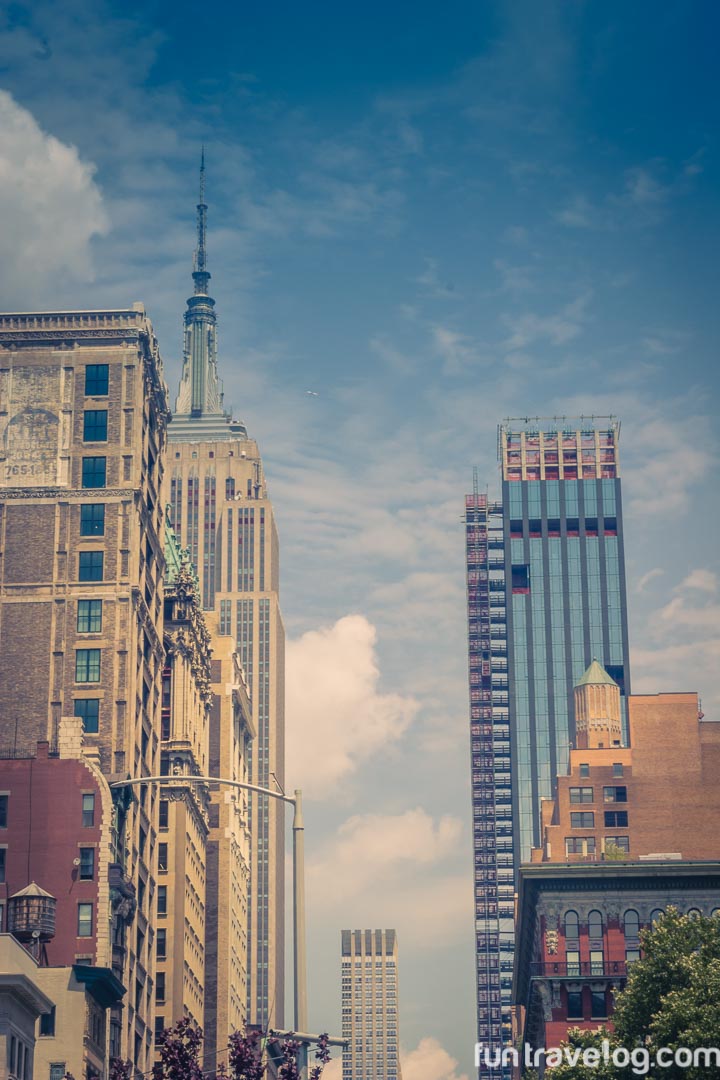 This time, we chose not to fly around but opted for a comfortable 4-hour bus journey to New York for one gluttonous long weekend (that would still count as a travel- right?). Although our plan was to meet my brother-in-law interning in New York City, even he knew we came to check off our never-ending foodie list 😀
Our hearts were set on having a meal at Indian Accent. Normally we wouldn't be jumping off the couch for an Indian meal. We must admit that we tend to eye our own cuisine as comfort food (think of butter paneer/chicken and naan). But truth be told, the variety of dishes that can be offered under the diaspora of Indian cuisine is mind-boggling. This restaurant is an attempt to put Indian food on the fine-dining radar by chef Manish Mehrotra and his talented team. They label it as 'inventive approach to Indian cuisine.' This is a great idea – using our traditional dishes and combining global techniques to bring something on our plates, that one would normally not think of! We were sold.
For those who have traveled across India, you would know that most states have their own specialties and the use of spices/flavors are very different in each region. It is possible to eat a different dish for each day of the year and it could still be impossible to sample all of the Indian cuisines!
12:00 PM
We jumped on a Saturday early afternoon table availability and sort of forced ourselves to starve before heading there. Best decision ever! We opted for the brunch feast (available only for weekends @$55 per person) instead of a la carte. What ensued was a little over two hours of feasting and ending on a friendly chat with our server, Carlos and the head chef, Chetan Shetty.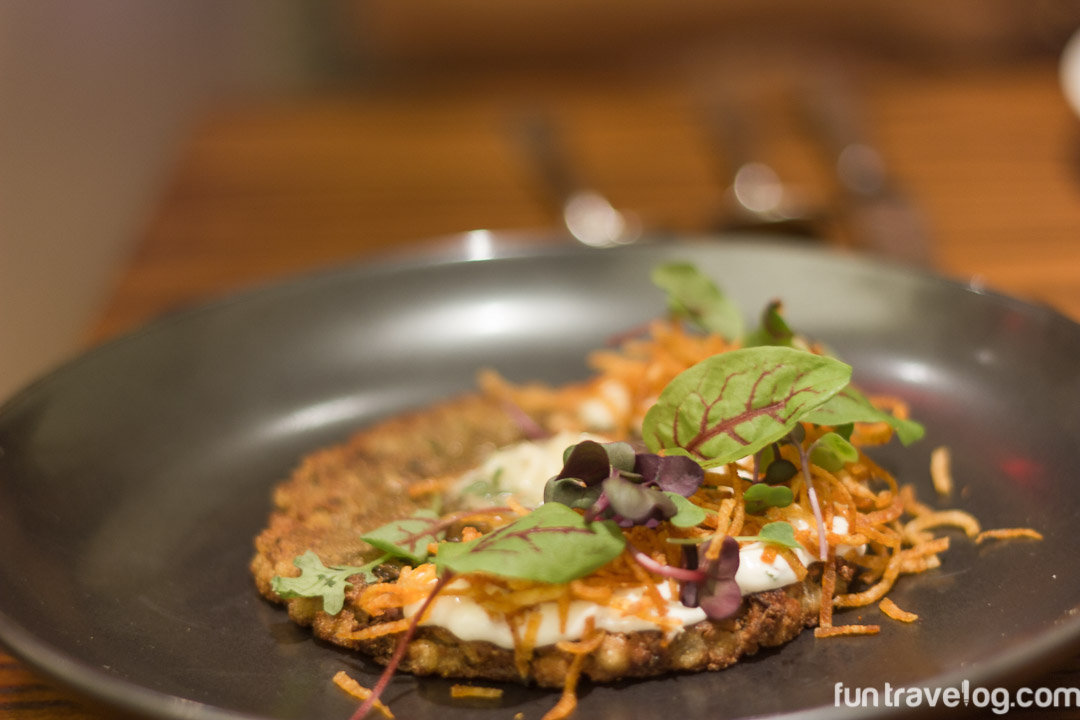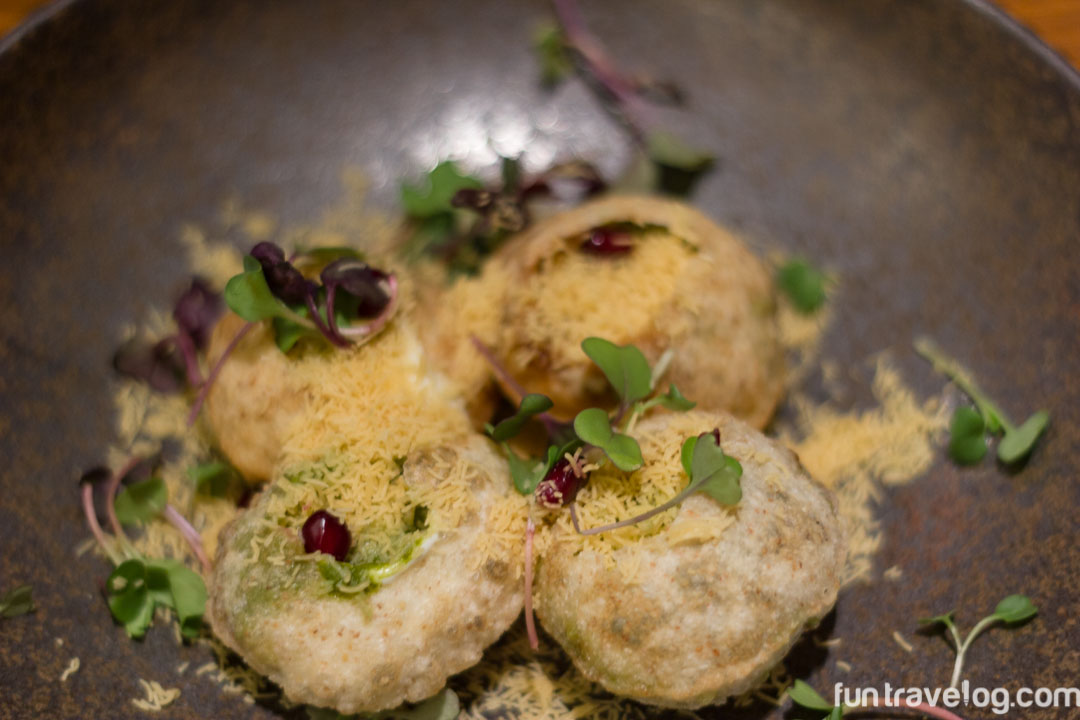 The brunch feast gives you three dishes as firsts, four as seconds with accompanying kulchas (trust me, you haven't had those kinds) and finishes off with two desserts. The dishes are supposed to be shared and the entire table needs to participate. Here's the best part. You can order any dish unlimited number of times (yep). We had no prior knowledge about this and what this essentially meant was having a prix-fixe meal in a buffet style.
12:30 PM
After finishing a round of firsts, we were craving another round of wasabi-yogurt panipuris. After all, we had seconds and desserts to follow. To our pleasant surprise, when a server mentioned that we are free to repeat any firsts before moving on, we jumped on the offer and requested two dishes for a repeat. Below is 'potato sphere chat, white pea mash with watermelon'- perfect for the summer 🙂
1:00 PM
At this point, the staff politely warned us not to overstuff ourselves as the dishes to follow were very wholesome. And indeed, they were.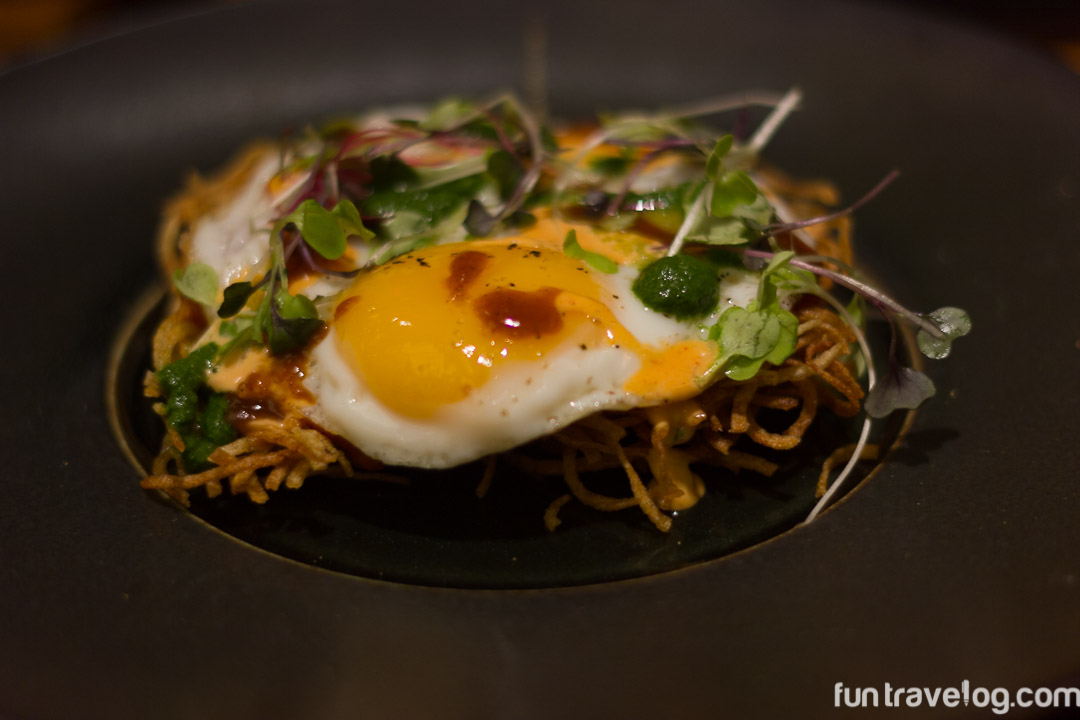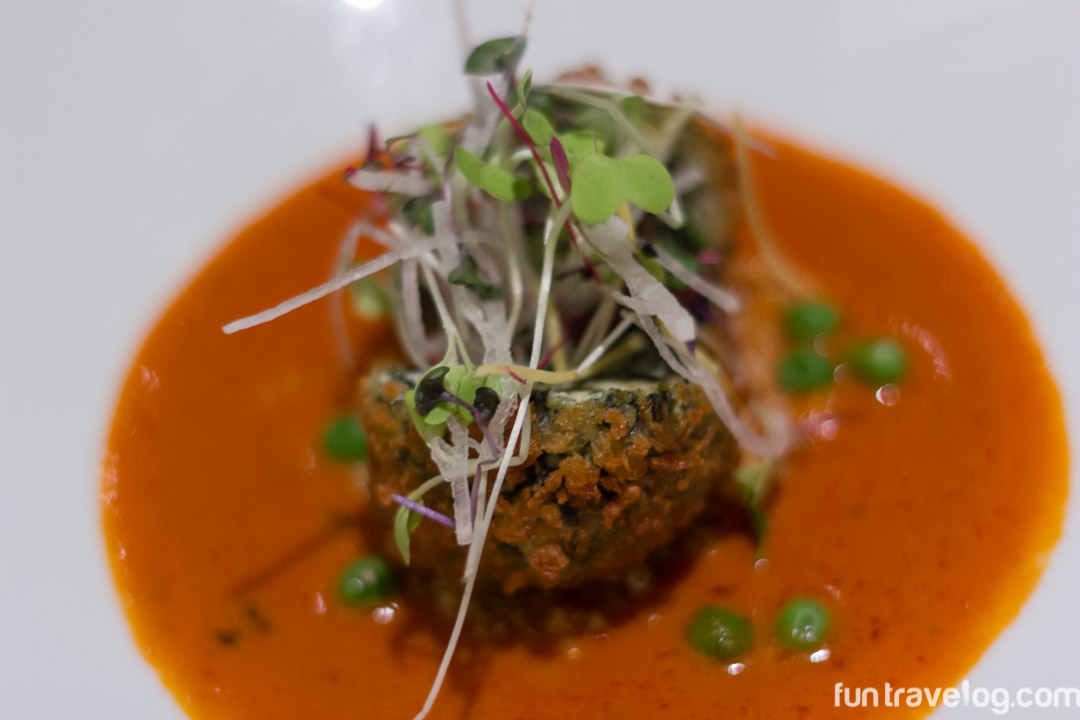 Below: wild mushroom/saag paneer kulchas with black dal+mustard & caper raita; gunpowder idlis with seasonal veggies seen along with parsi "salli per eedu"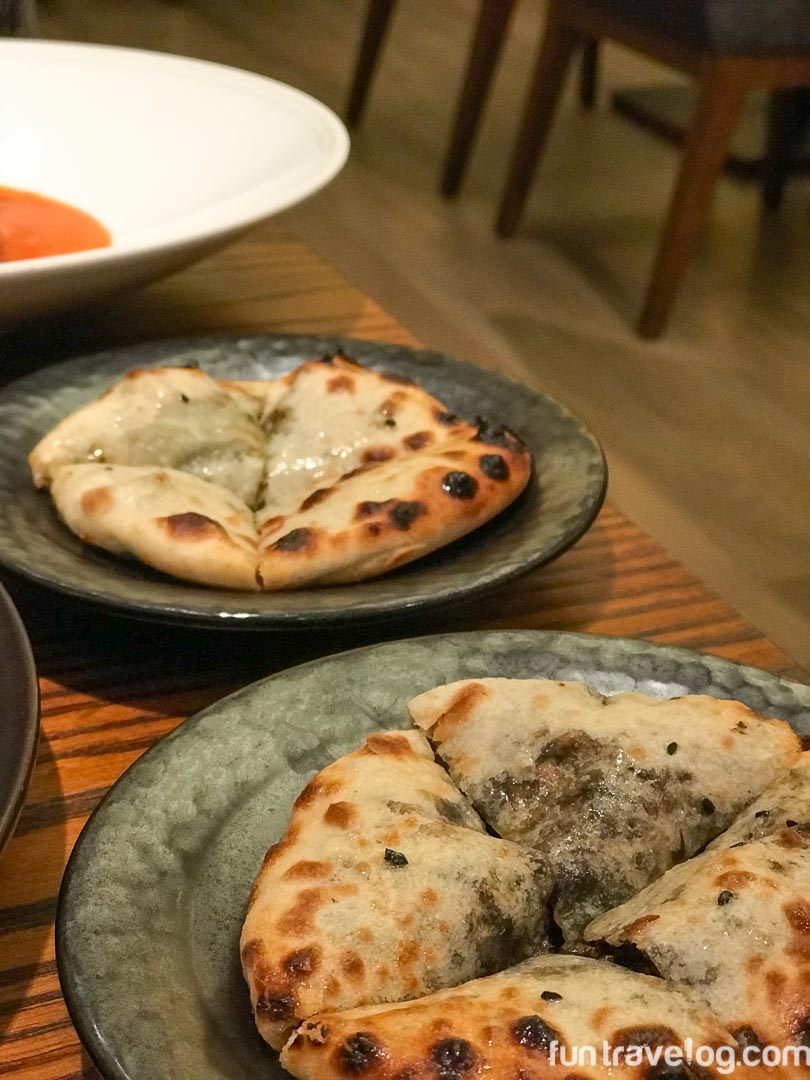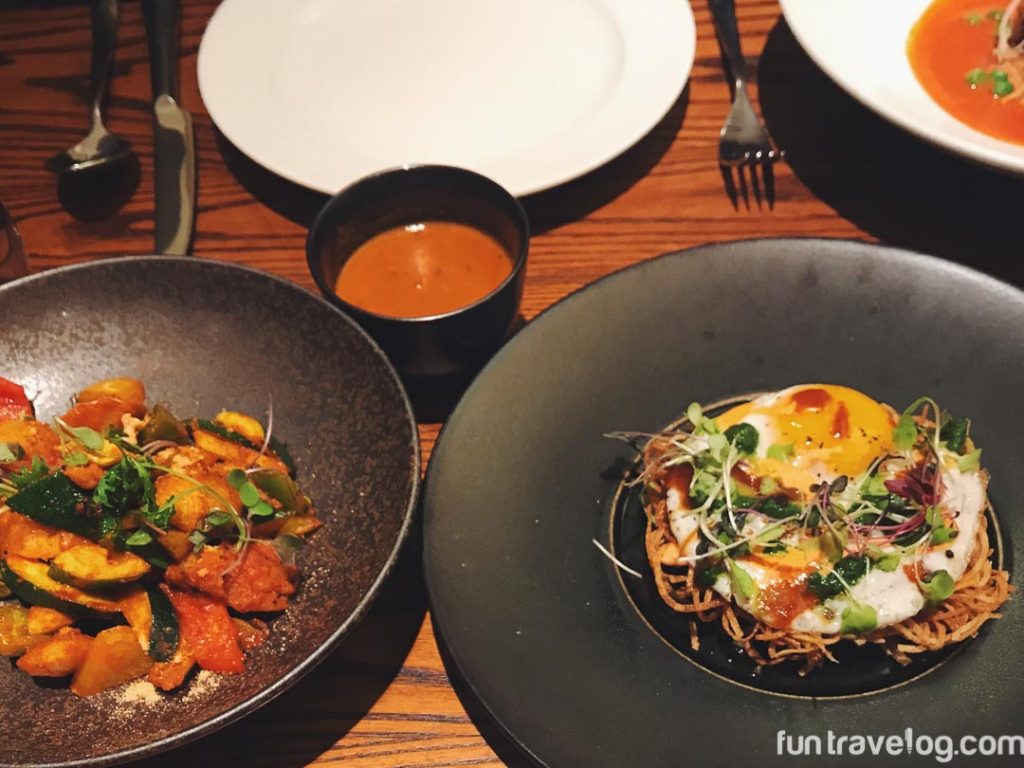 2:00 PM
You guessed it right! We were smart enough to not order repeats of any seconds. Because what followed this was pure goodness.
We looked at the size of makhan malai deconstructed shrikhand and balked at the idea of finishing it. The server assured us it was very light and fluffy. The accompanying dish brought back memories of my childhood. It's been a while since I've had kesar mangoes and the chef presented it in four different variations (puree, raw slices, candylike fruit leather and air-dried puffs). For someone who grew up eating 'aamras', this was special.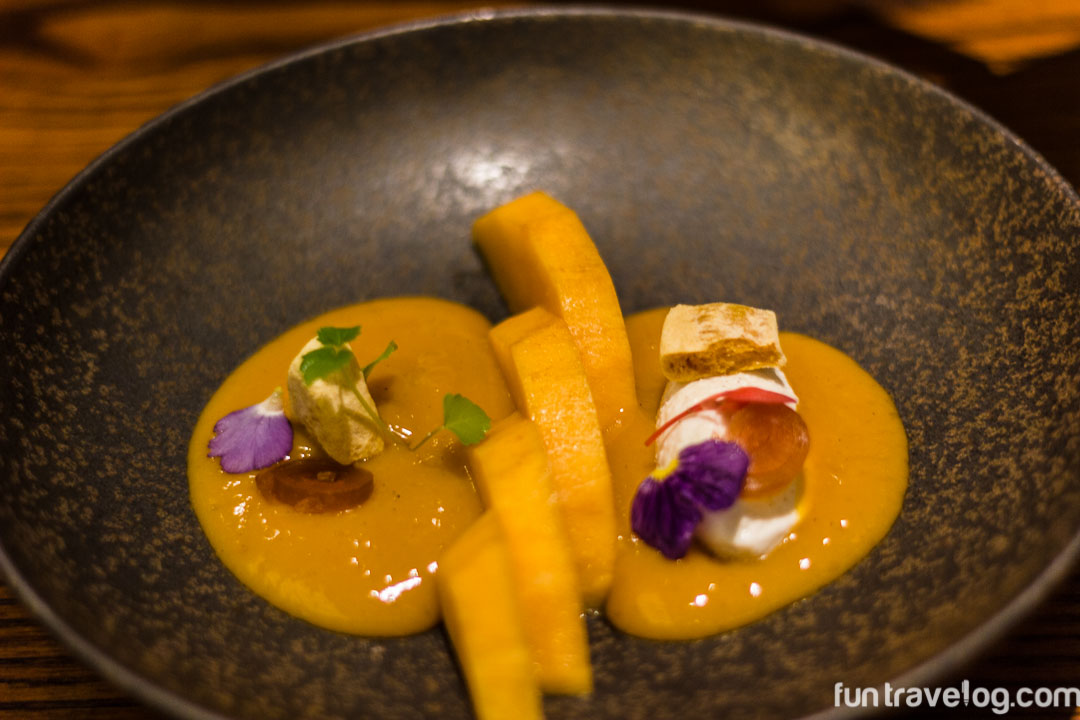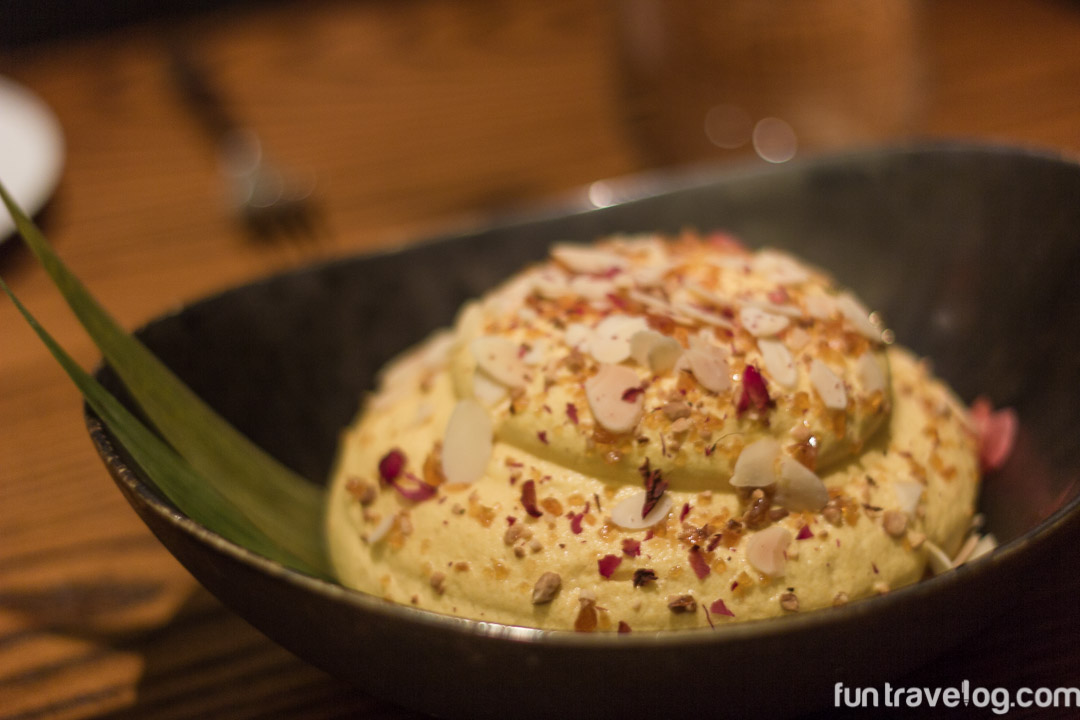 By the time we congratulated the entire team and signed off on the check, we realized it was past 2:30 PM. Clearly brunching means serious business at this place.
Have you been to Indian Accent or had such a similar dining experience? Restaurants like this one keep changing their menu seasonally, so there'll always be an element of surprise whenever you go.