We were meant to go to Portugal three years back. But fate had other plans. So when Bharat suggested we squeeze in a trip to Europe's westernmost country during a break between my college program, I didn't let it sink in till the time we actually boarded the flight.
A day before our departure for Portugal, my sister and brother in law, who were joining us on the trip, sent us a link for a dine and cook session in Porto, our common place of landing. We could learn how to make pasteis de nata (Portugal's famous egg tarts) with a Portuguese lady.
My first reaction was that of excitement. The second one was that of concern regarding reviews. On the sibling's reassurance, we blindly signed up and we're so glad that they found WithLocals, a service that connects travelers with locals, offering personalized experiences. Kind of like an Airbnb or Uber for home dining experiences.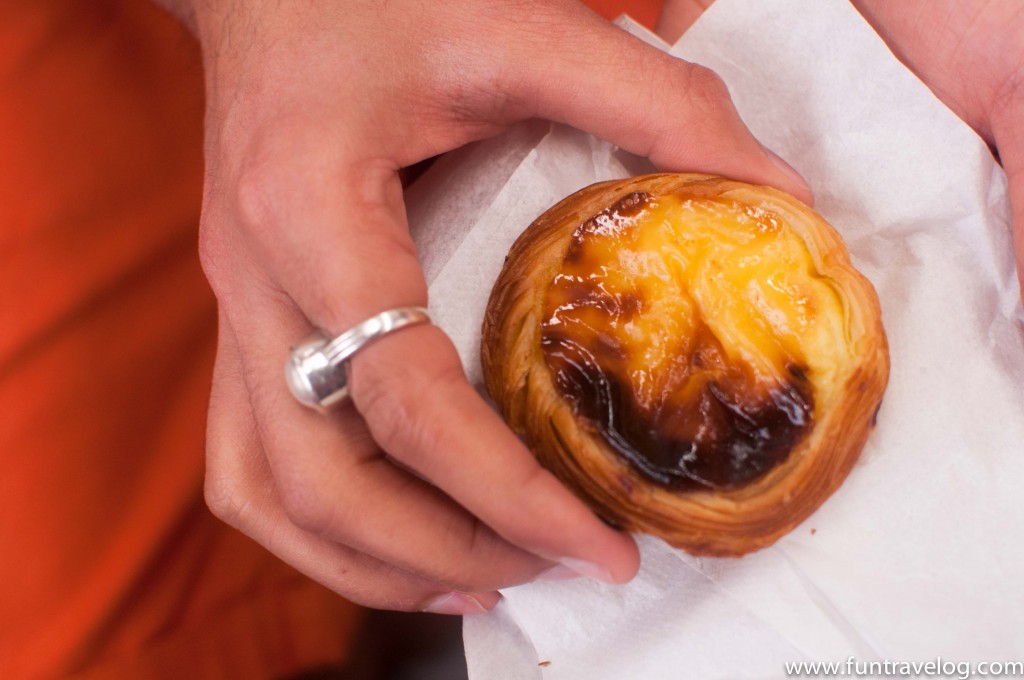 I have probably not researched another destination as much as Portugal. Lisbon's historic neighborhood Belém (pronounced Bele) and its pasteis de nata have been featured on blogs, travel videos and every popular guidebook as an essential sightseeing and culinary landmark in the city. It is said that they were first prepared by the monks and are made with the same secret recipe since the 15th century at its place of origin. I too, had included it high up on my priority list and was mentally prepared to wait for hours in a queue just to savor a bite of this celebrated egg tart at a cafe called Pasteis de Belém, the place that holds this secret recipe. But before eating the original version, the opportunity to learn to make these much loved pastries was not one worth passing up.
Getting there
Our host Patricia's home is in a quiet, residential corner of Porto, away from the central tourist town, yet accessible by a quick taxi or bus ride. A plump, smiling lady, her warm welcome and both-cheek kisses pretty much drowned our apology for being ten minutes late. Handing us each a drink, she came straight to point – "So which one of you is cooking?" The four of us looked at her with hopeful eyes and asked "Can we all?" In quick successions, out came four aprons, our cameras, phones and cheerful anticipation.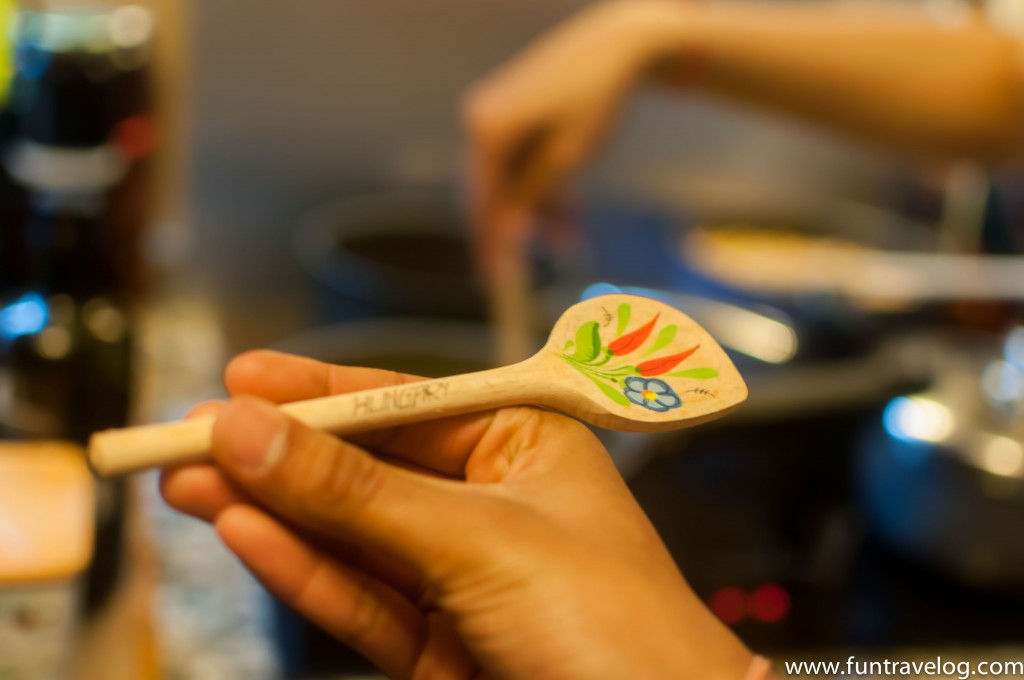 Luckily, Patricia's kitchen was spacious enough to accommodate all five of us comfortably. As the Portuguese are seafood lovers, vegetarianism can sometimes flummox them. But a situation like this one is a test of a good cook, and Patricia aced it. She laid out a feast for us. Blending simple flavors and local ingredients, her concoctions had us reaching out for extra helpings over the course of the evening.
Step by step
The lady of the house started by showing us how to prepare the egg mixture that forms the creamy filling for the tart, adding a couple of surprising ingredients (apart from sugar, cream, cornstarch and cinnamon), that elevated the tart's taste a few notches higher (keeping this a secret in the hopes that at least one person who reads this can try them and be surprised).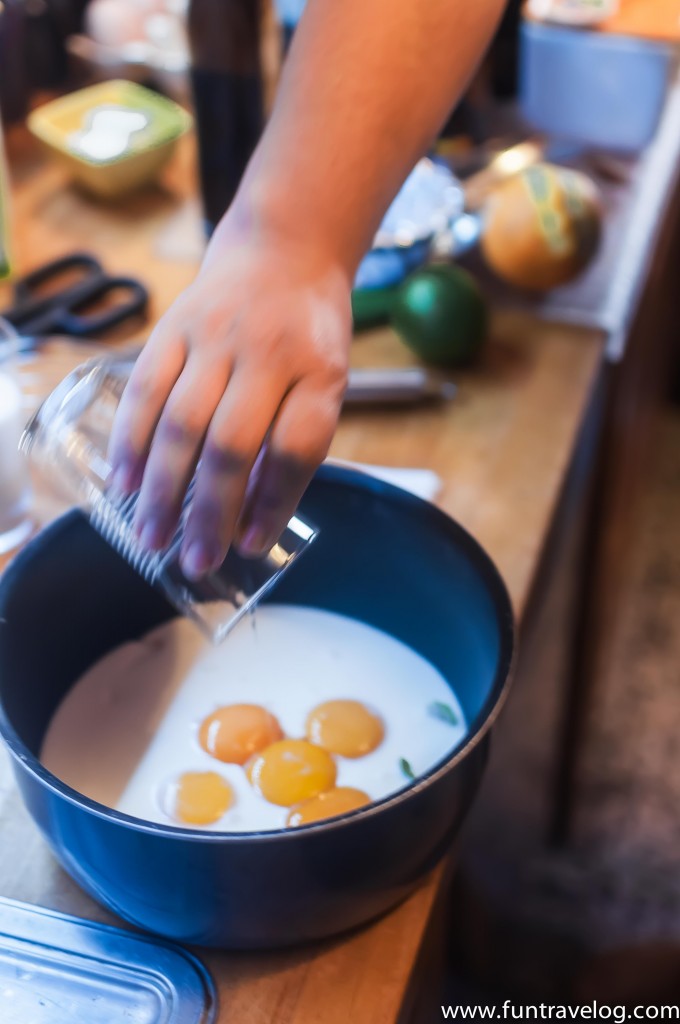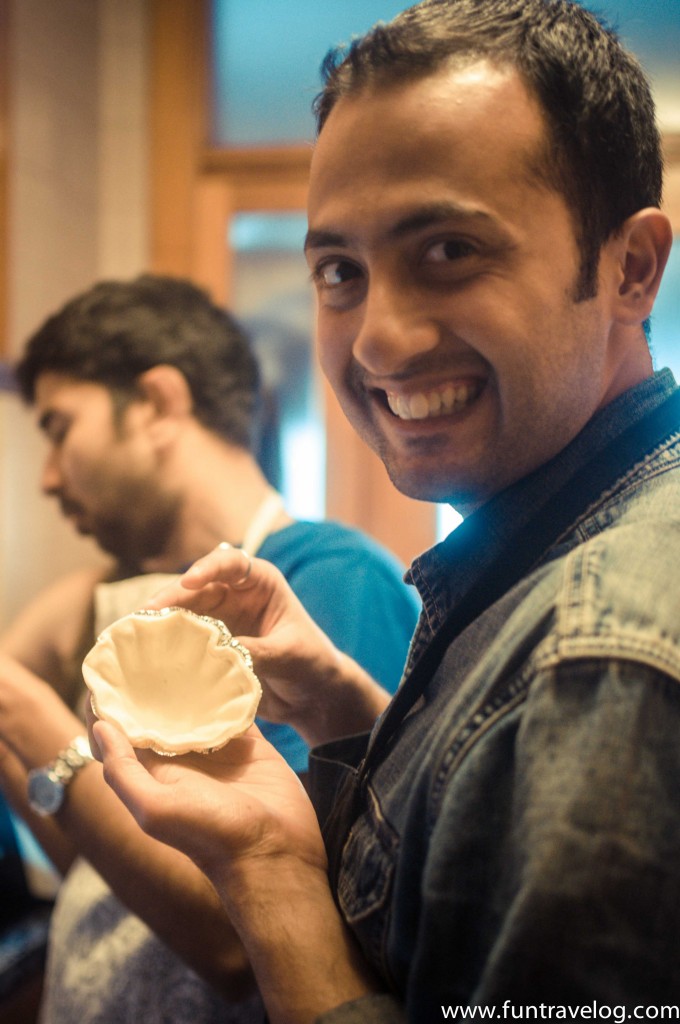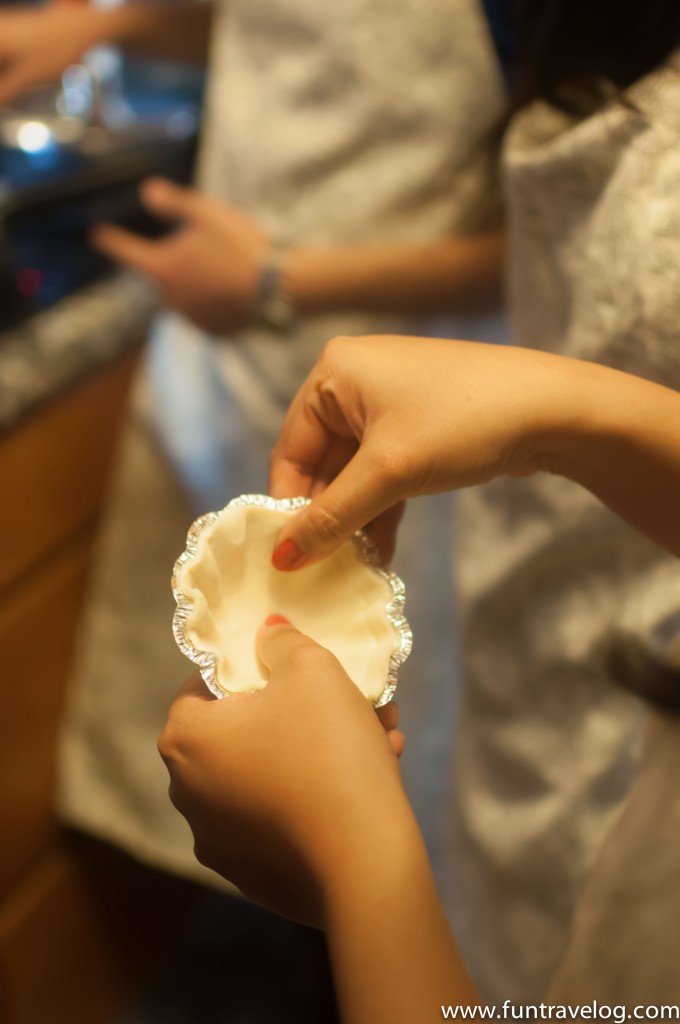 While we took turns in stirring the mixture on a low flame, she cut the pastry dough into circular shapes for us to place in aluminum molds. The scraps were coated with cinnamon and brown sugar to be baked separately.
Patricia had preheated the oven and the table was set with cheese, bread and wine. Once the mixture thickened, she poured it into each pastry shell and slid the natas into the oven for about 20-25 minutes.
Some tips from her:
1. For a small home oven, it is best to crank up temperatures to the maximum.
2. For bigger ovens, 400-450'C is a good number.
3. Due to the variance in oven temperatures, it is important to keep checking the tarts intermittently while they are baking.
We continued hovering around, hoping to see the mixture rise and debating over who deserves the maximum natas, until Patricia pushed us out to the living room.
At the tasting table
Apart from the appetizers, dinner consisted of soup, salad, a chickpea curry and rice that she had especially prepared along with scrambled eggs with truffles. Over free flowing wine and lively conversations with our host and her Airbnb guest, we relished every bite. Our stomachs were full, our hearts weren't.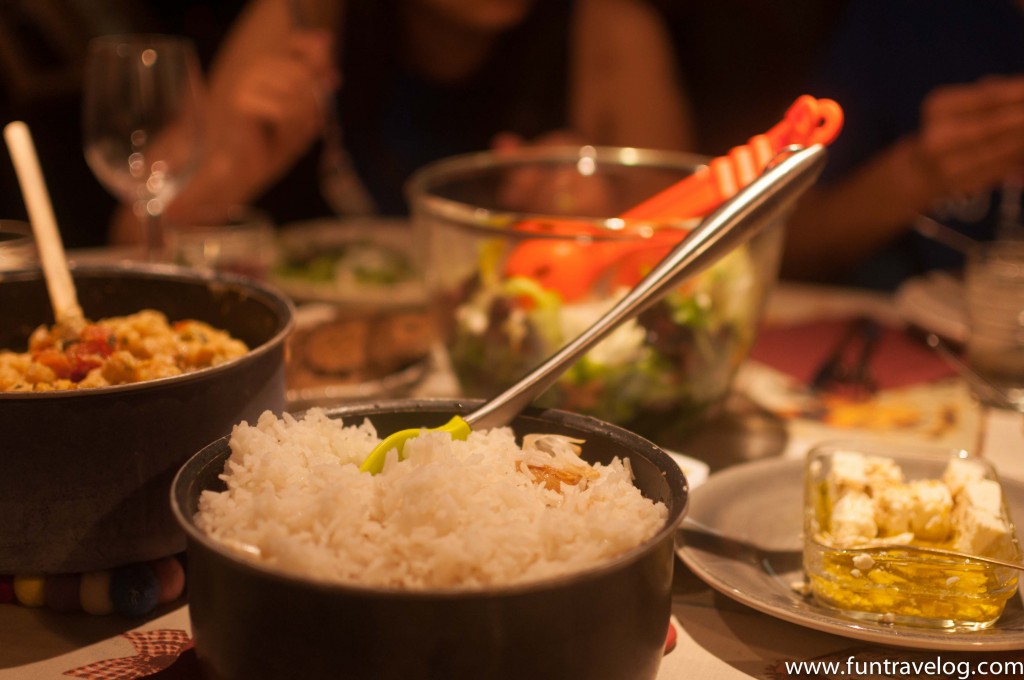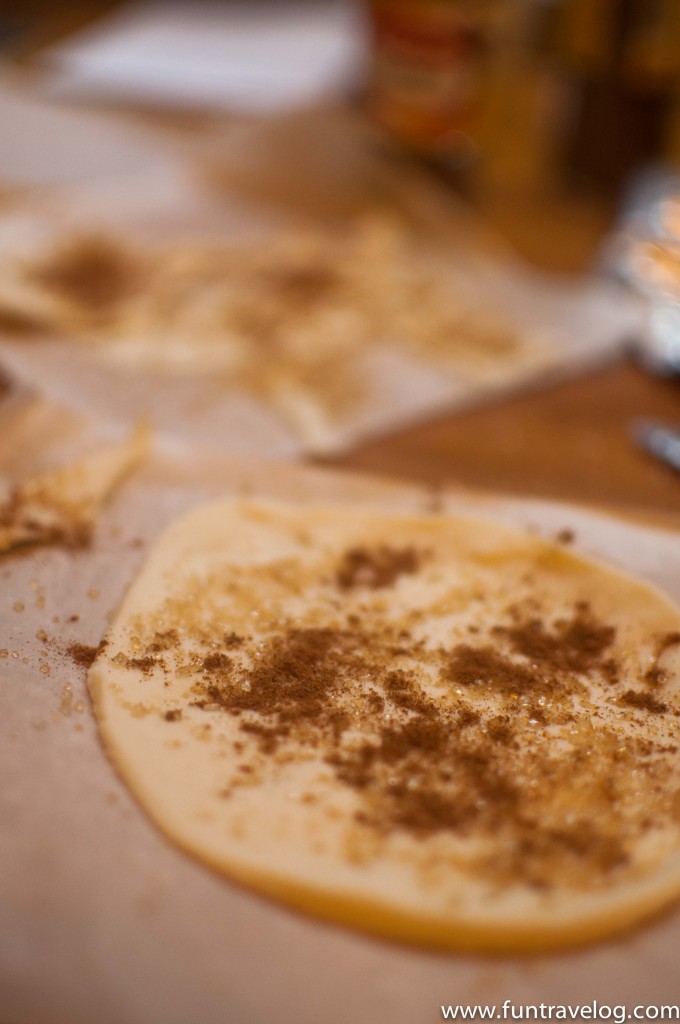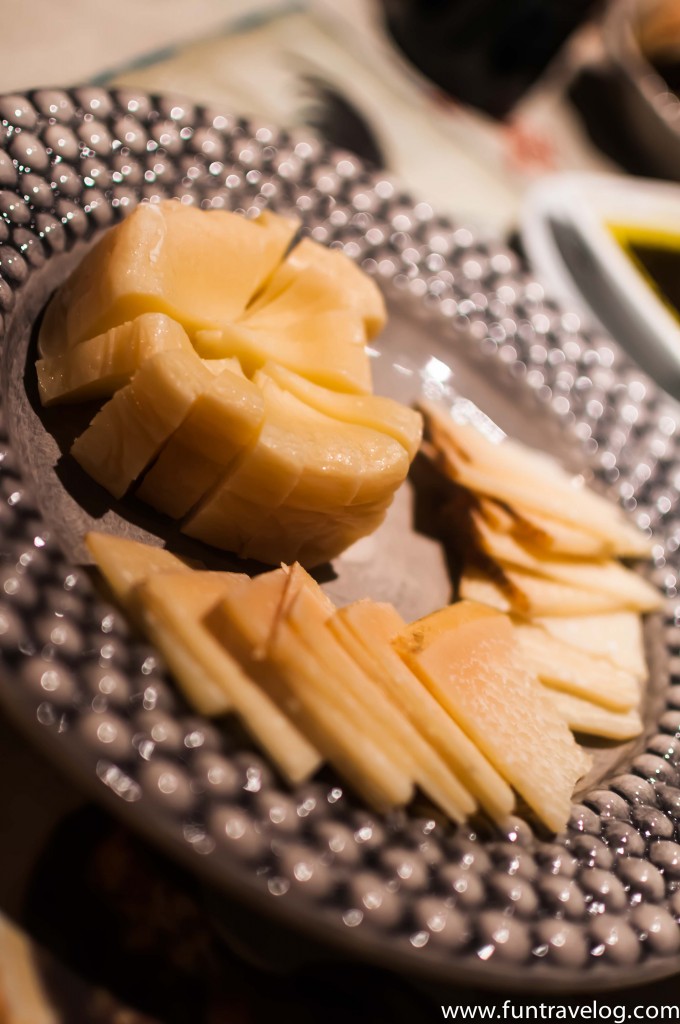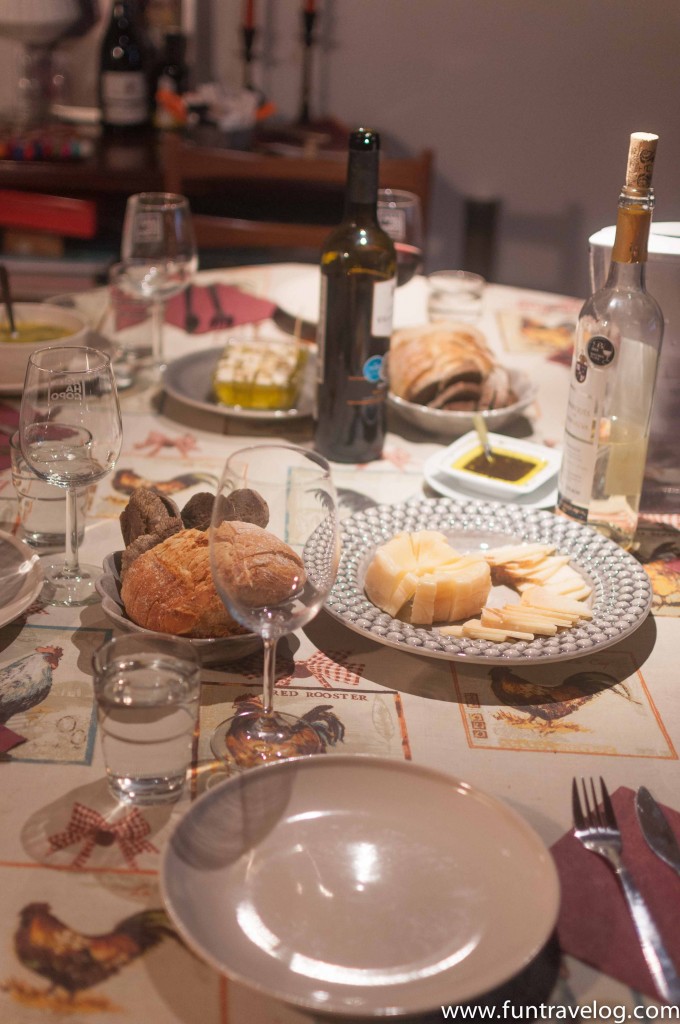 Eventually, Patricia brought the fruits of our efforts out in style, on a platter. We had been forewarned that the outer shell would not be as crispy or flaky as the original tarts, due to the difference in baking between an industrial and a home oven. But when they arrived, one look and we were in love. Every bite was an explosion of flavor, spiked subtly with her secret ingredients (I'm not telling you!) We attacked them, as if we had been hungry for hours. The natas were a shiny yellow color, warm and literally melted in our mouths.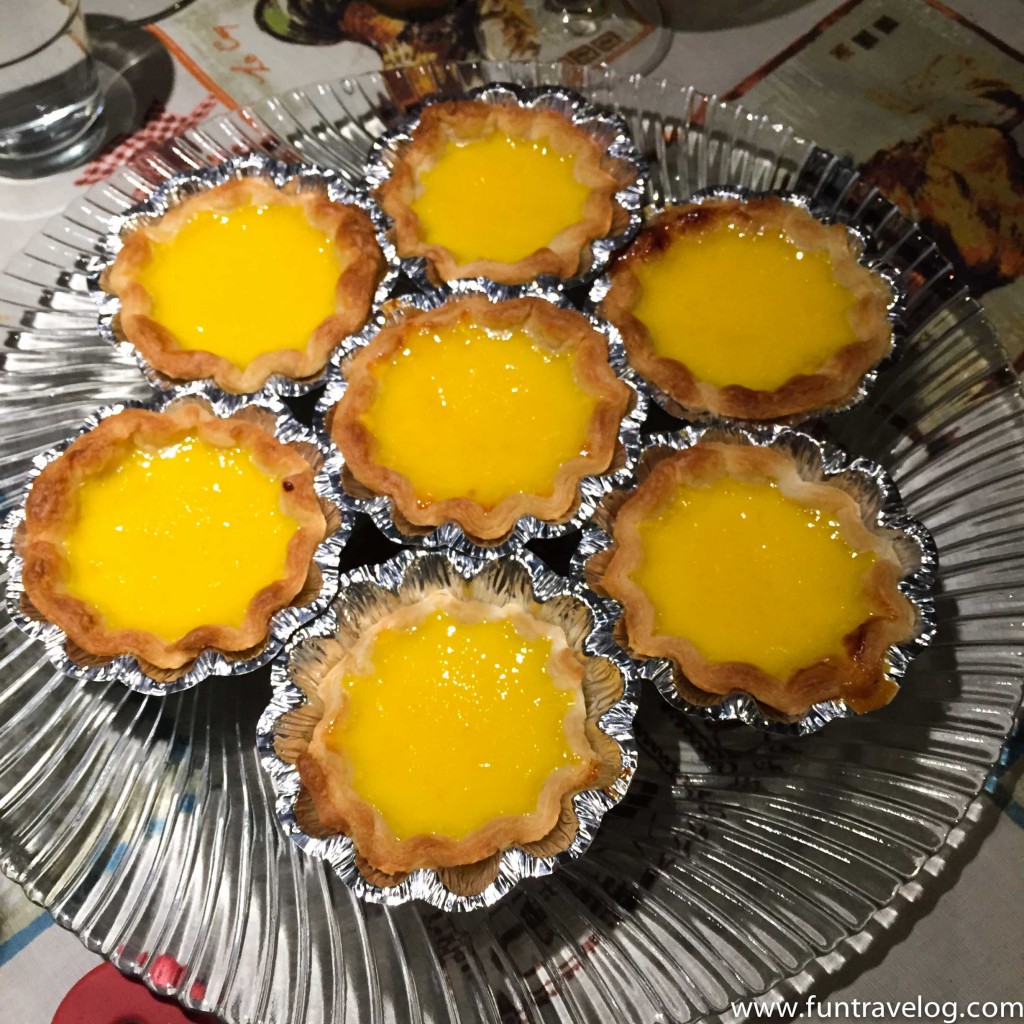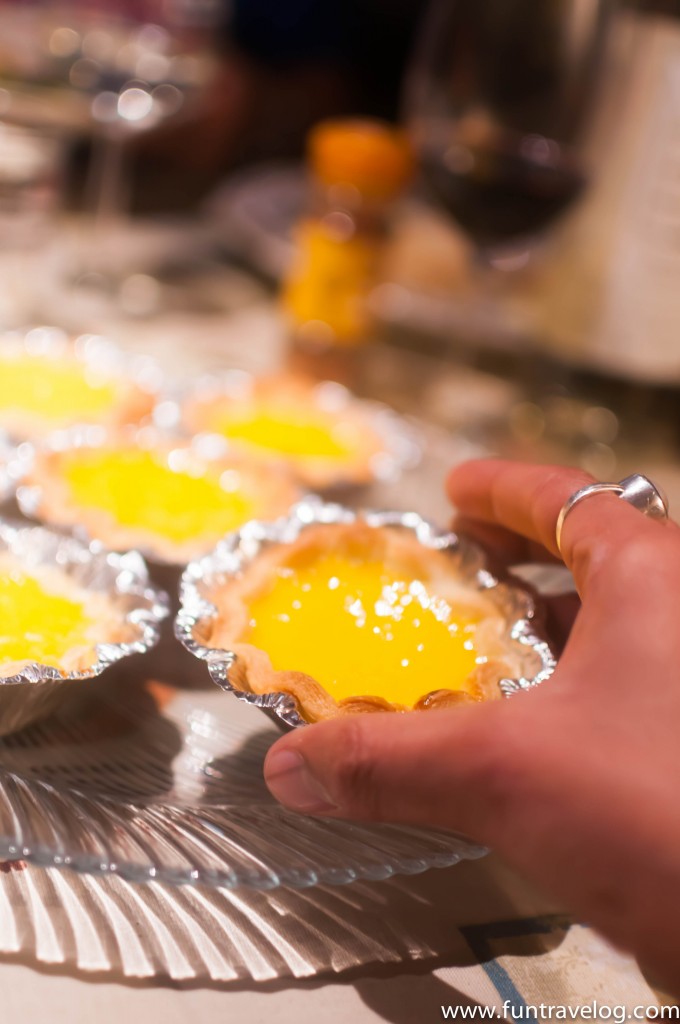 Before we visited Patricia, I was under the impression that the egg tarts must require a special skill that is acquired with lots of practice. Now, having tried my hand at making them, they sure seem simpler. The next time I'm cooking dessert, I know what I'm making. Any attempt at invoking the same feeling as having your first bite of the nata is well worth the effort.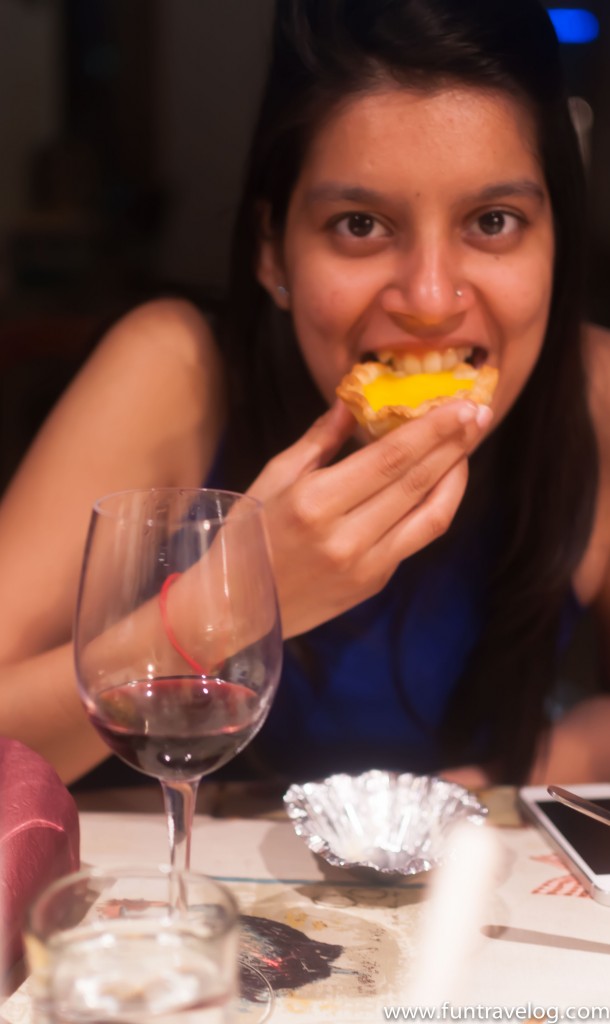 Note: We paid 15 EUR per person for our dine and cook experience with Patricia. You can check out more experiences on www.withlocals.com
Save
Save