Though a casual appreciator of art, I have lived with a child like fantasy for experiencing what is quintessentially European. One that includes spending time slowly wandering through galleries and museums. So when the #DigoutArts initiative in Boston threw open the doors to the Isabella Stewart Gardner Museum free of cost on a weekday, I grabbed the chance enthusiastically.
Not knowing much about the lady or the Museum, I quickly read about its legacy before I made my way. Isabella, born in New York in the 1800's was of Scottish descent. Her father earned a fortune and left behind a significant sum for her in his will. Both Isabella and her husband, Jack Gardner decided to use this fortune to cultivate and collect art. They were settled in Boston and she devoted her life to collecting art, tapestry and creating a distinct space to display them. She was quite a woman – entertaining, adventurous and an ardent lover of art. The Museum, designed in the style of a Venetian palace, houses several souvenirs from her travels to Europe, Asia, Africa along with intriguing pieces of art and sculpture from all over the world.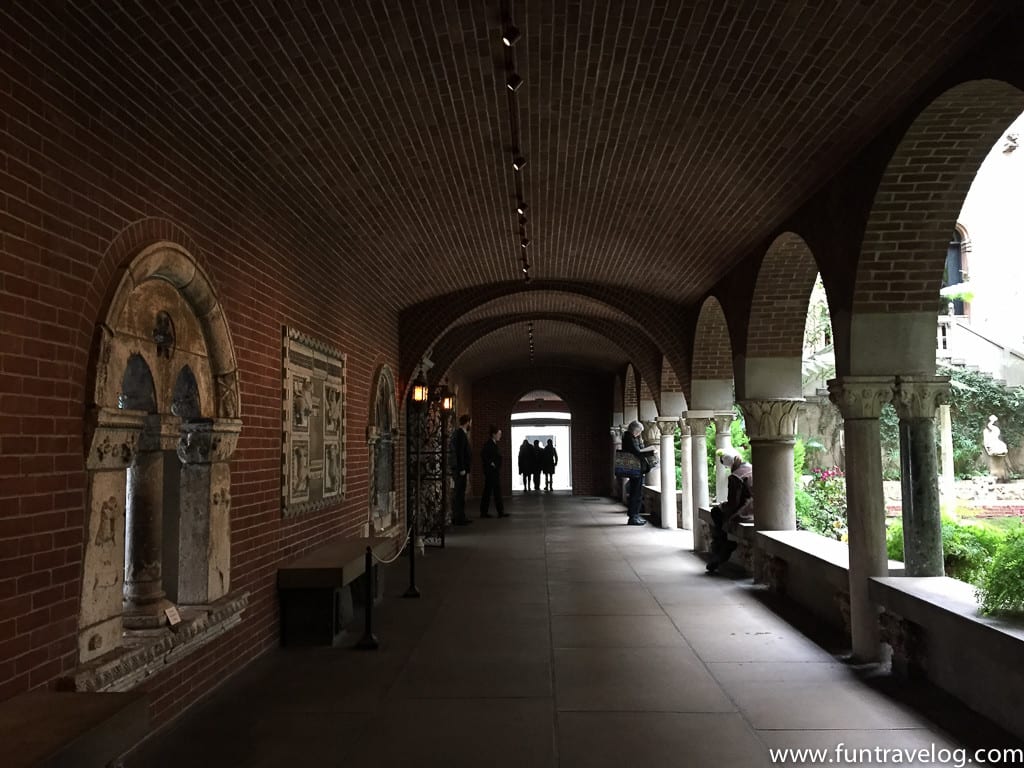 Besides happily sitting by the courtyard and gazing at the flowers and sculptures, I also gleefully discovered some trivia. Like how Isabella wanted to replicate a particular painting effect while having the interior walls of the Museum painted so she climbed up ladders to personally demonstrate the artwork to her craftsmen. As I sat relishing the surroundings, I quickly jotted a few things about the museum that really stood out for me:
1. The Ambience
Isabella was highly inspired by Venice and the Museum's style of architecture is reflective of that. The main building is referred to as the Palace. The entire structure is created around a central courtyard that is visible from the three floors of the Palace and is a visual treat for the snow struck eyes. The courtyard has plants and colourful blooms, stone statues and a central tiled flooring that depicts the Greek goddess Medusa with her snake like hair. It was said that gazing at Medusa's eyes could turn onlookers into stone. And so playing on that myth, Isabella placed stone statues around Medusa's tiled image.
People could be found sitting around the courtyard, sketching or just soaking in the surroundings. It was a place that easily put a first timer like me at ease. Isabella kept a part of the Palace as a studio space for upcoming artists and the Museum follows the tradition till today. Outside the Palace is an art room with several art and craft supplies, a gift gallery, a coffee shop and a living room where people can read from the vast collection of books on display. One can view prestigious artwork from Botticelli, Titian, Rembrandt, Michelangelo in a distraction free manner as two floors of the Museum do not permit photography.
2. A place that encourages curiosity
My passage back in time began with the Spanish Cloister on the first floor which houses a famed painting titled El-Jaleo. The entire enclosure was full of pieces from an Islam inspired Spain and Africa. Placed adjacent was a section devoted to China. In the center, I spotted an ancient bath, Turkish tiles, basin and faucets with carvings. What struck me as I visited the several rooms was that Isabella had done up each room by mixing and matching her own knick-knacks with pieces of art, giving the place a very intimate feel. One doesn't feel overwhelmed while appreciating the paintings placed in every corner, interspersed with objects from her travels or letters written to her by friends. The setting almost gave the Museum a human touch rather than it being a building that encloses high value pieces of art.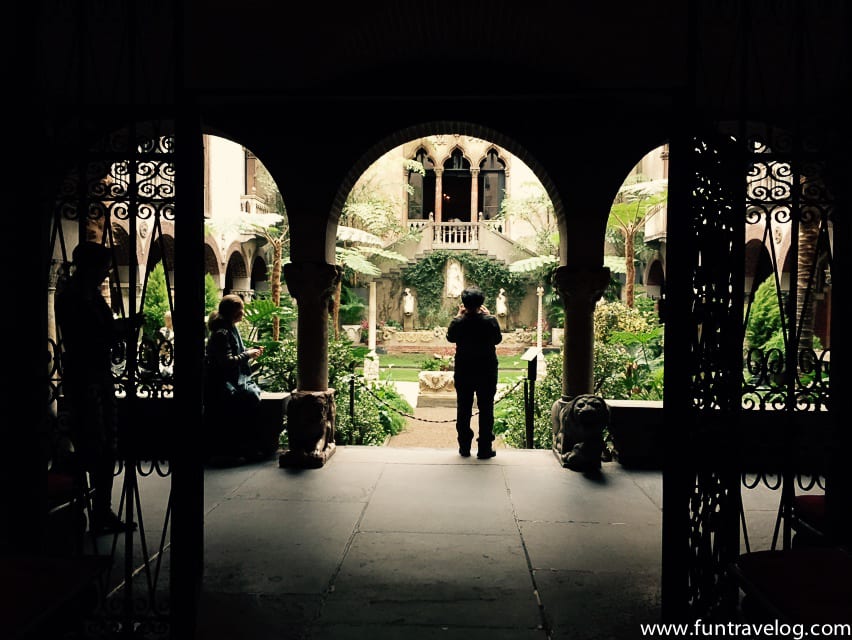 What I really liked were room guides placed in each room that mentioned clues on how Isabella tried to create connections between pieces of art. For example, she placed a Middle Eastern pot right below an ancient painting of Christ with an angel to possibly suggest an obvious similarity between the colours and patterns depicted on both pieces and also how different religions use colours that are alike. There was so much to soak in that even three hours seemed less.
3. A collection that inspires you to travel
As you step into room after room full of paintings, artifacts and odd objects you know you're travelling through time. From Dutch paintings, Spanish musical instruments to even an ostrich egg – the Museum is a wonderland for art, history and culture lovers. I found myself imagining the places Isabella might have visited and how she would have been inspired by each one of them. Though experiences make for the best memories, a peak at Isabella's opulent and minute souvenirs was similar to taking a live history lesson. I personally can't wait to explore some of the places that she might have visited!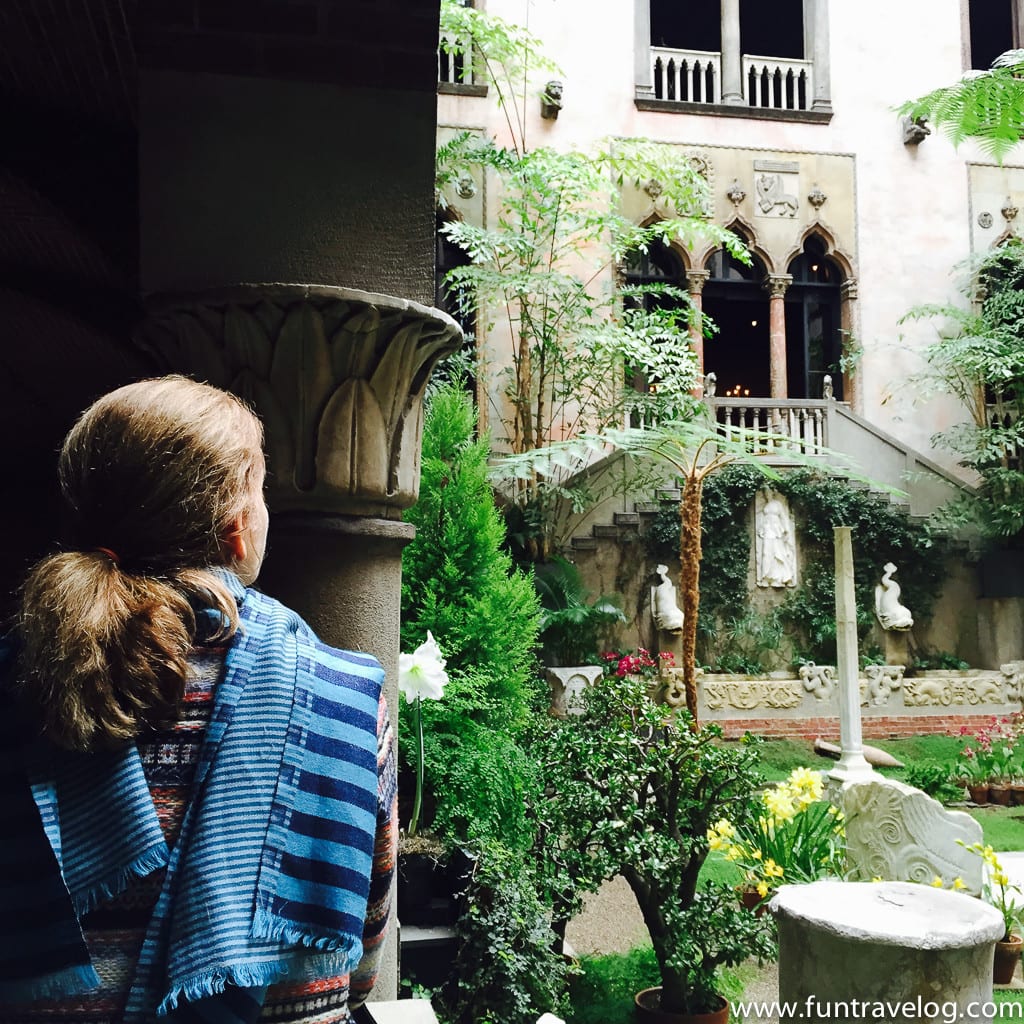 Have you been to a Museum that inspired you in different ways? Tell me about one and why you would like to go back.
Save