North America's National parks and monuments never cease to amaze us. Which is why, although traveling domestically can be expensive and time-consuming, the country's otherworldly landscapes compensate for the pocket pinch. Thankfully, most national parks are connected via multiple airports. This makes it convenient to fly in and drive to a town close to the parks. Earlier this summer, we planned a quick getaway to the White Sands National Monument, a vast gypsum desert in New Mexico.
Travel is always more interesting with limitations. Ours were fairly simple:
To see a landscape that doesn't resemble anything we've seen in the past
To pack a three day trip to a place that we could score reasonably priced flights for
Flying into Albuquerque meant driving for three hours to reach Alamogordo, the town nearest to White Sands. It also meant that we were surrounded by New Mexico's wild, extensive flatlands backed by enormous mountain ranges on both sides.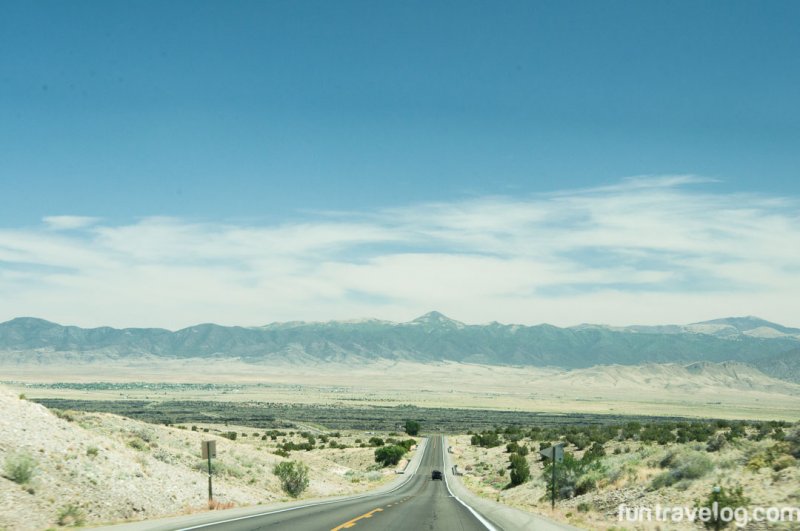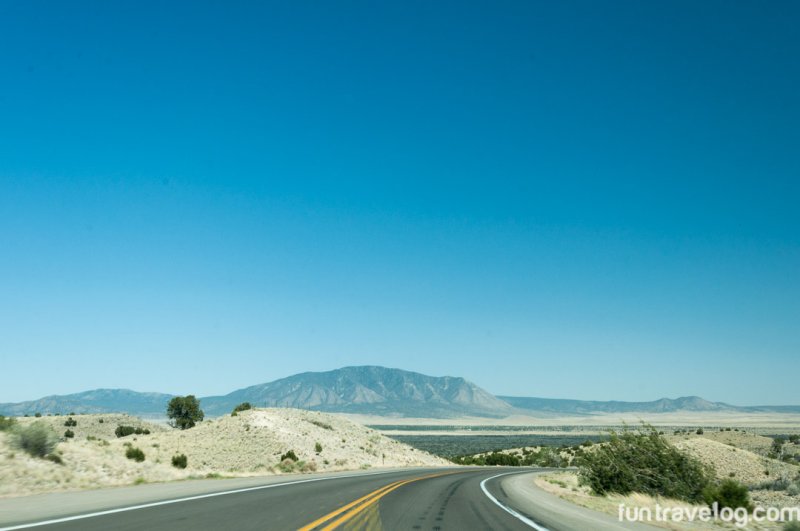 Day 1: On the road from Albuquerque-Alamogordo
A halt on the highway quickly reminded us that we were far removed from New England's nippy weather. The sun shone intensely and fierce winds soared over the dry land as we stepped out of our rental car. I held on to my hat which decided to fly off towards the middle of the highway, inviting scowls from Bharat. We struggled to keep our tripod rooted to the ground. Oh to arrive, and feel the winds!
White Sands is a relatively small national monument to explore should you choose not to hike or camp overnight. After a quick check-in and shower at Super 8 in Alamogordo, we were back on the road in our rented convertible. To my utmost excitement, this time, with the top down. The monument is about 15 miles from Alamogordo.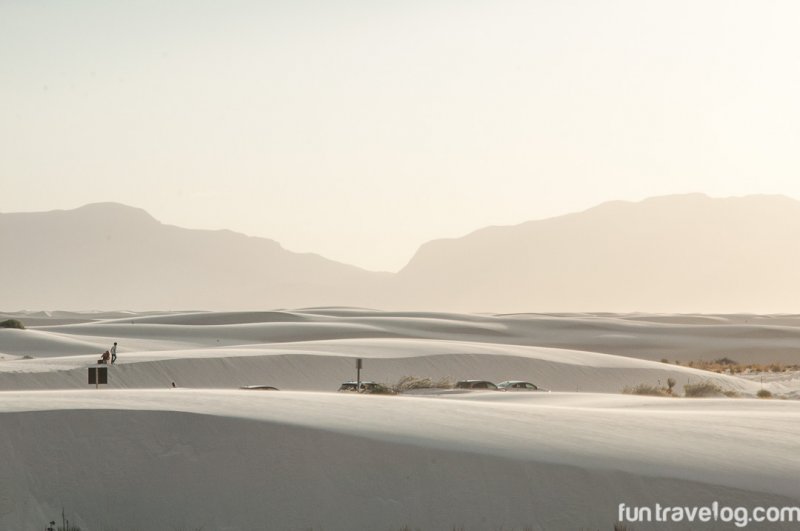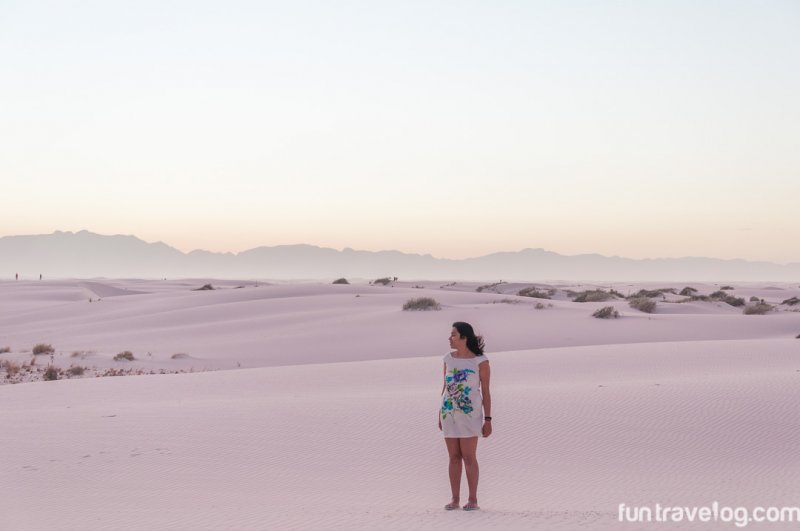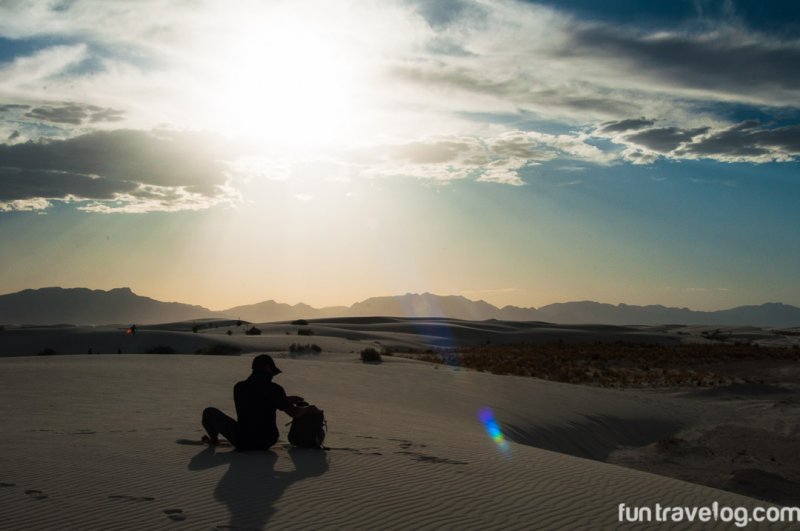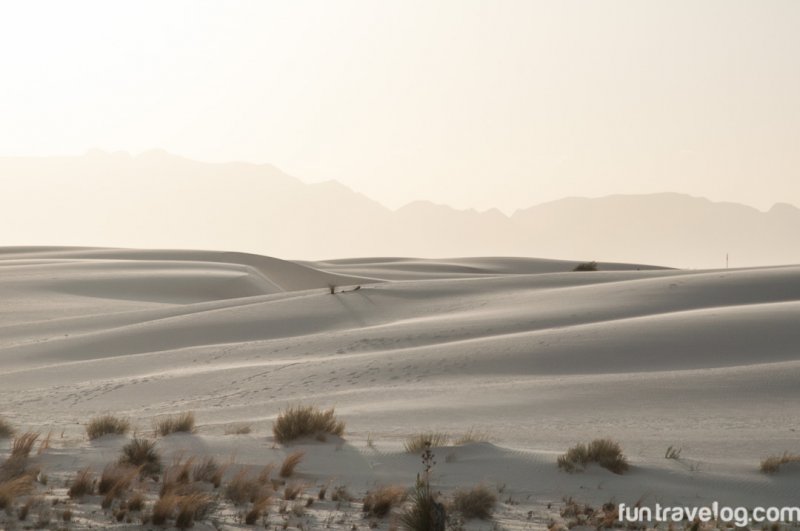 White Sands National Monument
"Finally, a breeze that doesn't give me goosebumps", was my first reaction as we walked towards a lookout point in the initial section of the park. Within minutes, we could feel the sand brushing our freshly scrubbed faces as the wind picked pace on the Interdune Boardwalk. Further along, nature had designed the perfect setting for a dazzling sunset. We parked our car close to the Sunset Stroll Meeting Area where we were to join a guide from National Park Services for a free walking tour. The powdery sand felt cool under my feet. Running around barefoot was the most natural thing to do.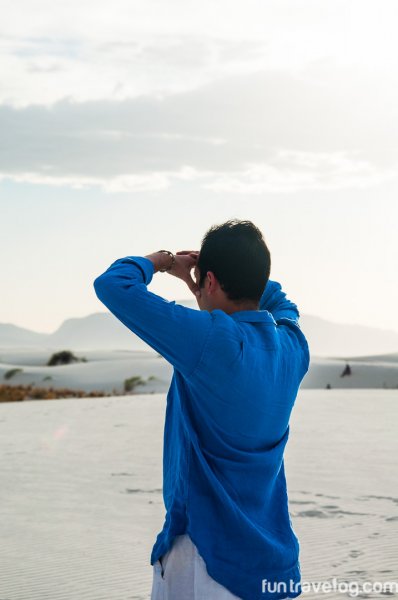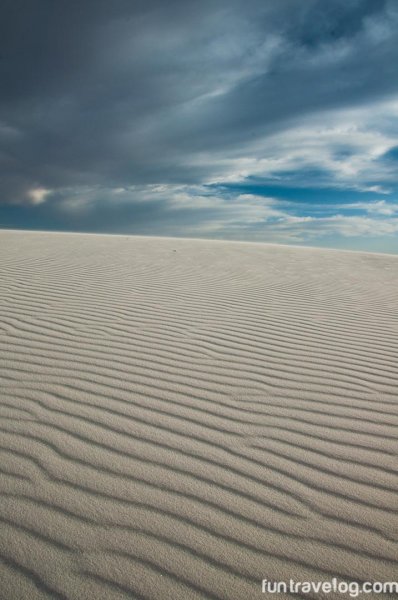 These dunes were formed by sands that travel from the Tularosa Basin in southern New Mexico. The basin lies between the Sacramento Mountains on the east and the San Andres and Oscura Mountains to the west. White Sands is a part of the Chihuahuan Desert, which is the world's largest gypsum dune field. We're huge lovers of walking tours (this could be a post of its own), and our walk at White Sands was a lesson about the region's geography, flora, fauna and lots of interesting nuggets thrown in.
Our tour ended at a spot that was ideal for watching the sunset over the shimmery dunes. Would I travel just to see a spectacular sunset? Yes, without hesitation!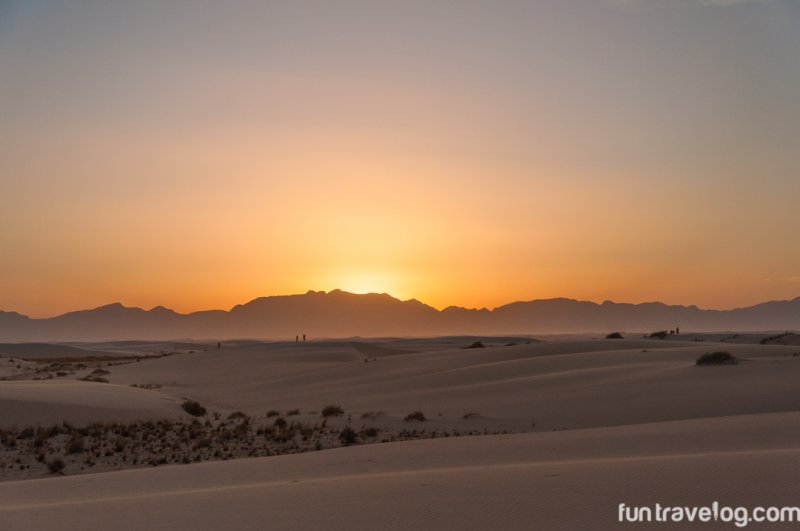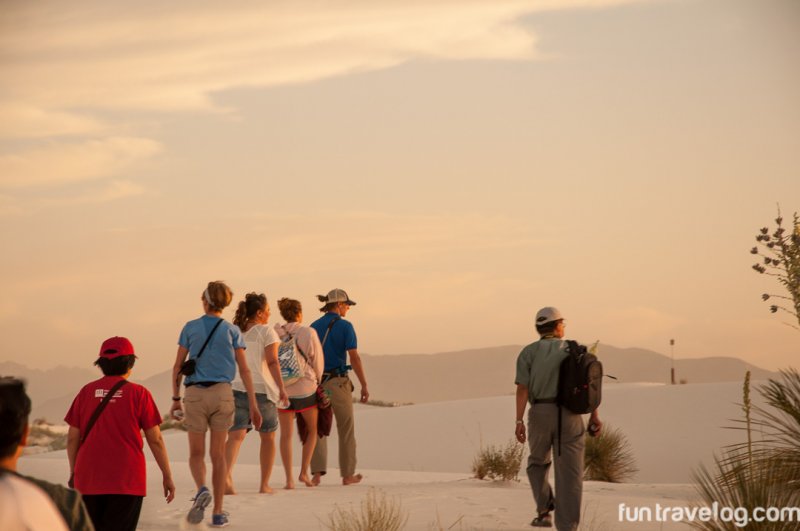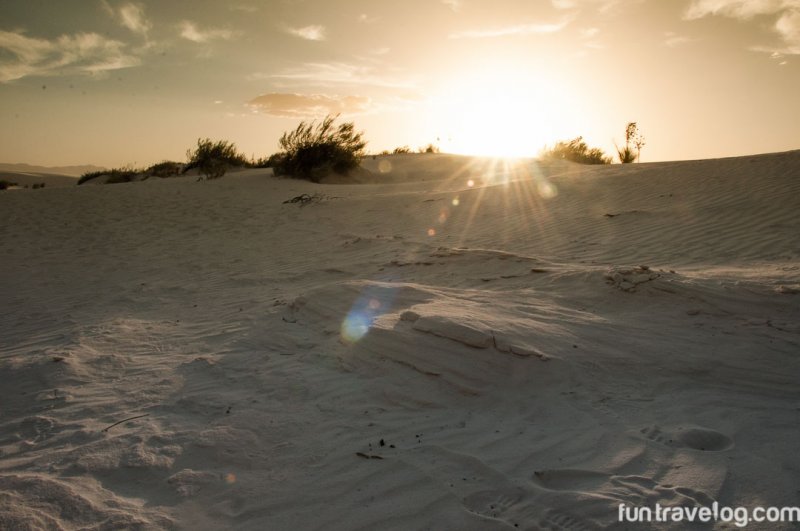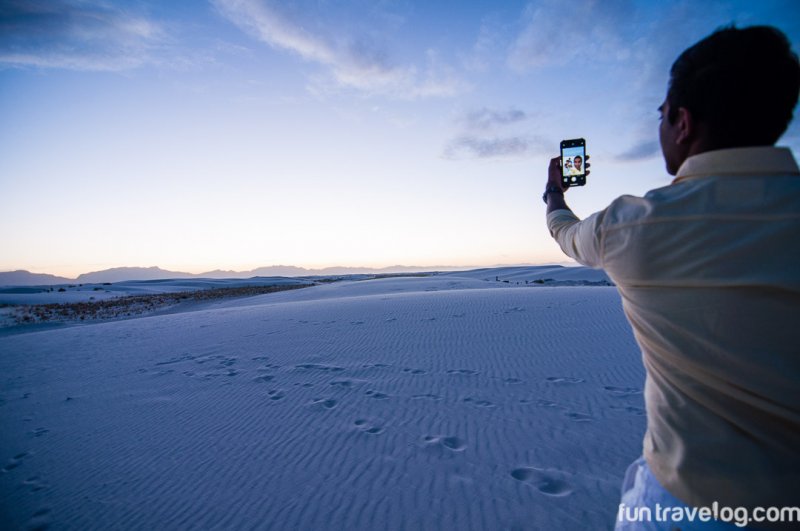 White Sands is practically a year-round destination except you may not wish to visit during peak summers when temperatures are soaring.

The US army conducts occasional missile testings in the area, and the monument is closed during those times. Check the official site for the monument as you plan your trip.

We returned on the following morning to complete the short driving loop inside the monument, take more photographs, attempt sledding and visit the Alkali Flat Trail.

The two most popular trails inside the monument are Backcountry Camping Loop Trail and the Alkali Flat Trail.

Keep yourself hydrated continuously while you're inside the park. Apply sunscreen – that goes without saying.

It would be criminal to miss

Caliche's

green chili relish with pecans and vanilla ice cream while in Alamogordo.
Day 2: Alamogordo to Santa Fe through the Turquoise Trail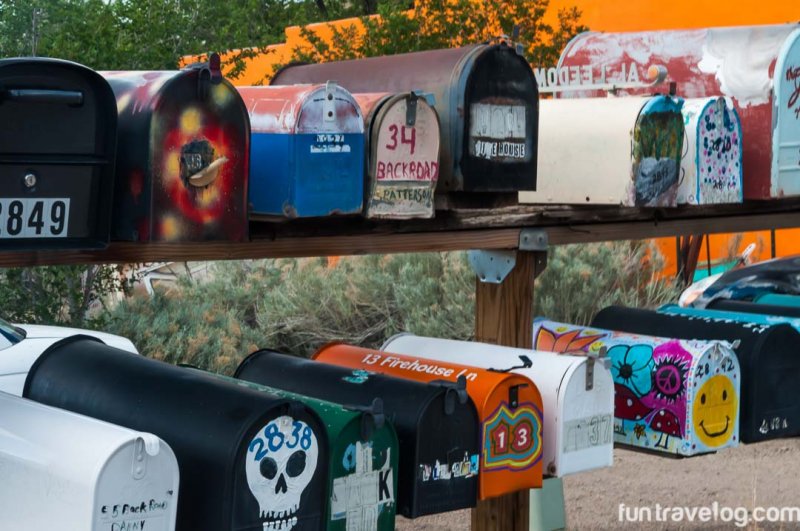 We found ourselves in America's ghost towns because of a casual flip through a travel magazine at the Thrifty car rental booth. This scenic trail is a driving route that links Albuquerque and Santa Fe, two popular towns in New Mexico. We had never visited old American towns of this sort in the past. Brightly painted buildings in isolation, old rickety cars left abandoned, odd objects scattered in corners and no humans in sight. Some of these were coal mining towns in the past. It seemed as if a leaf hadn't fluttered in all these years. We also noticed singular train tracks that must have connected these towns at some point. The towns had been occupied by the Spanish and the region went through a gold rush phase way before California did.
A small population lives here nowadays, with Madrid and Golden having the maximum number of settlers. The region attracts artists of all kinds and family and adventure tourism is a big draw.
Plan your trip to the Turquoise Trail.
Day 3: Santa Fe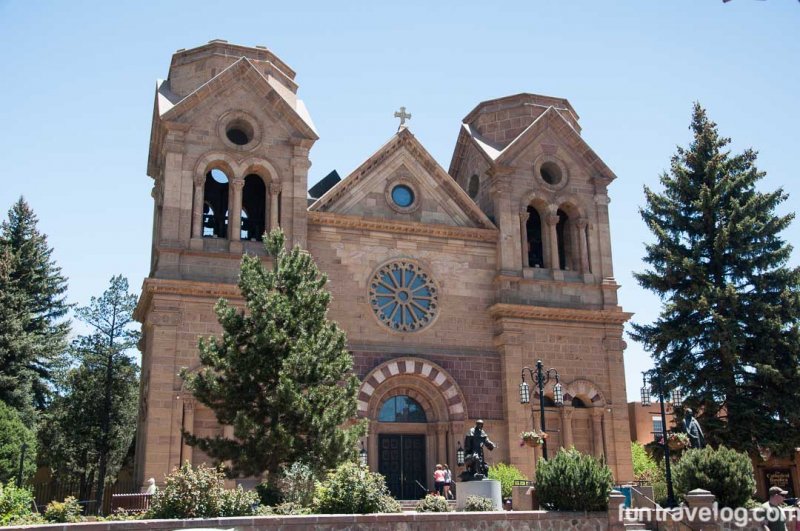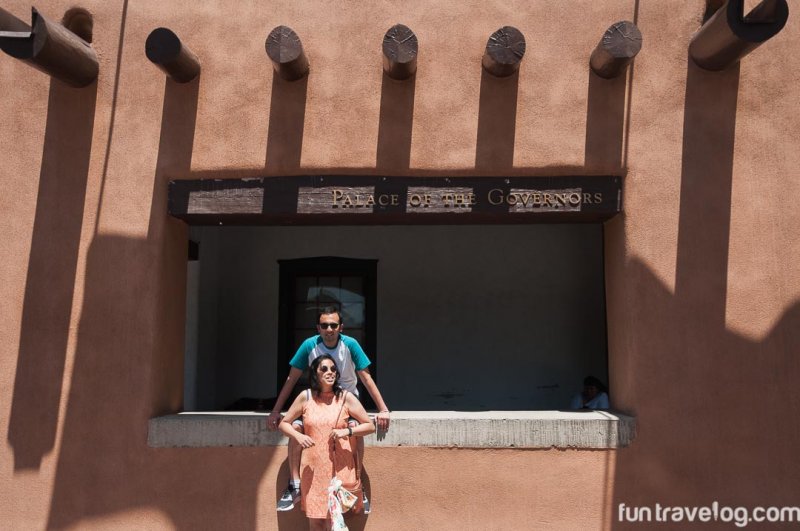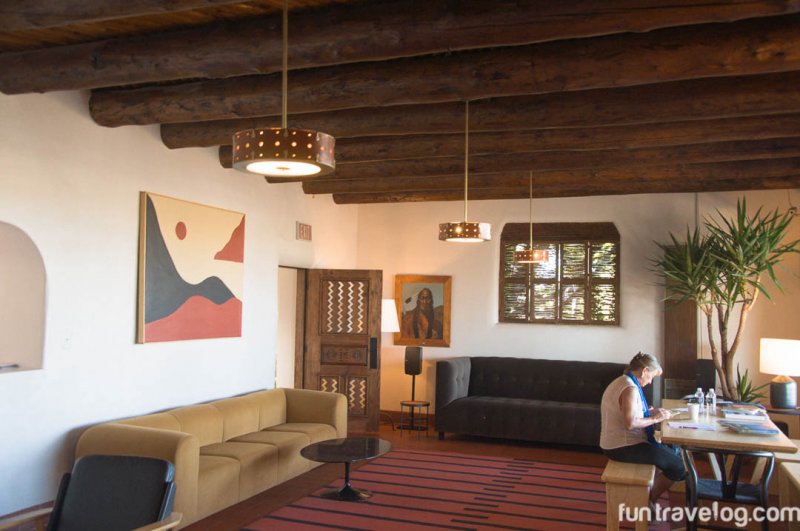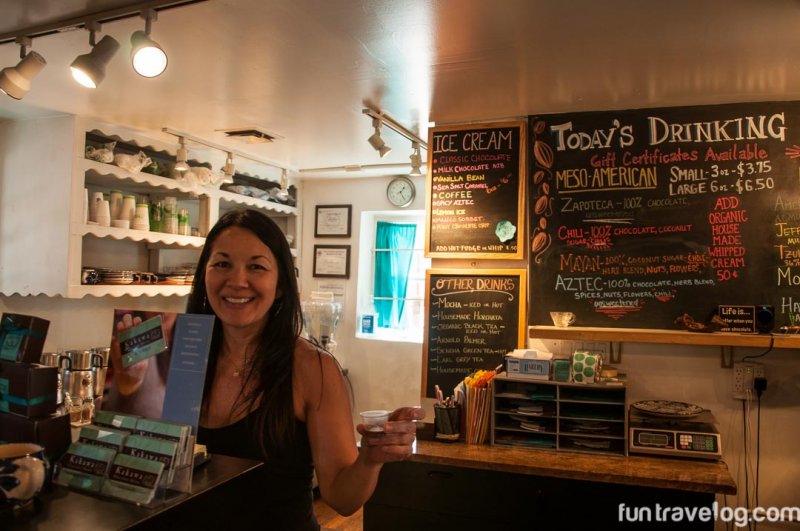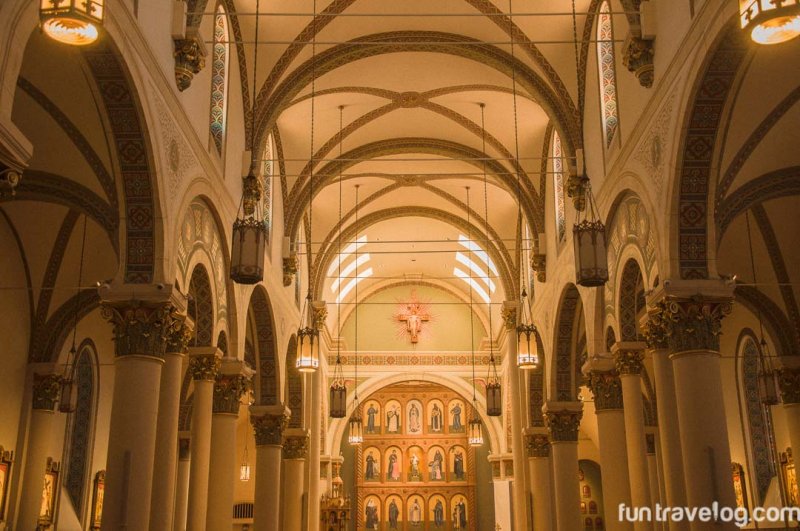 Santa Fe, New Mexico's art capital, is known for its mud brown adobe-style architecture. Upon arrival, we drove to El Rey Inn, a charming, historic establishment. With spacious rooms, whitewashed exteriors, sprawling trees, a giant hot tub, wooden furniture and a (hipster alert) bathroom with plants, El Ray looked straight out of a Greek postcard. Next morning, as we drove towards the city center, Santa Fe's architecture style immediately drew our attention. With only a few hours on hand, we stopped at the Cathedral Basilica of St. Francis of Assisi, The Palace of Governors, and popped inside Loretta's Chapel to see its spiral staircase (made famous because it stands without support).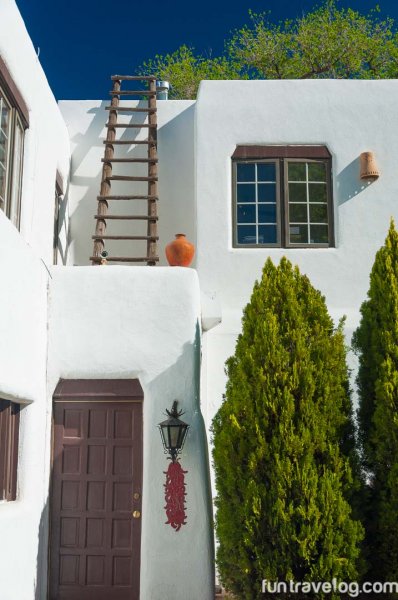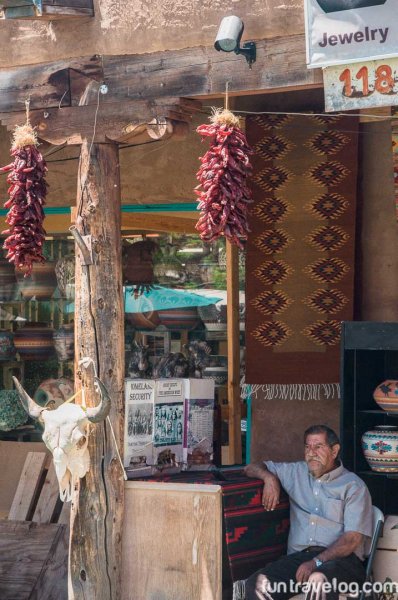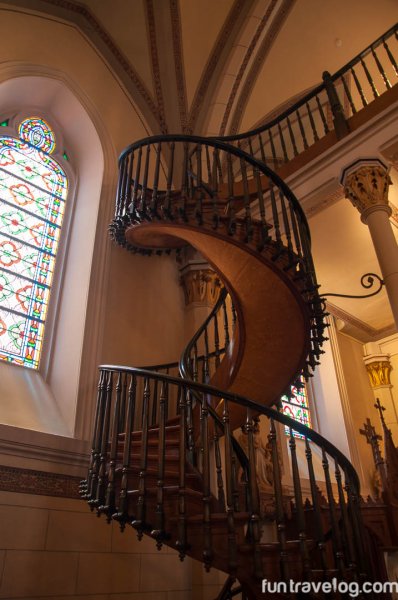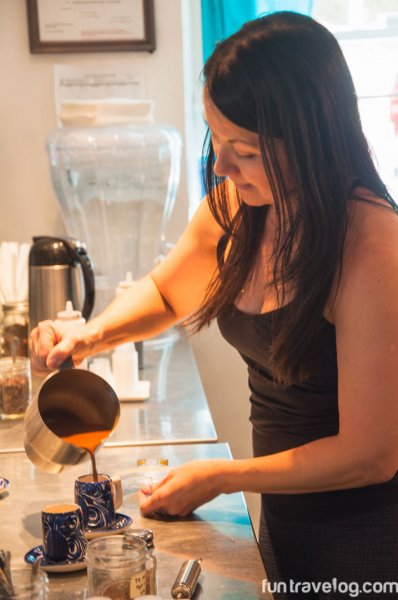 Downtown Santa Fe is teeming with shops, boutiques and art galleries. Most of the art and artisan products are native to the region, which made our window shopping experience thoroughly enjoyable. It would be unfair though, had we left without tasting the city's distinct southern – Mexican inspired cooking. Cafe Pasquals' green chili enchiladas and Kakawa Chocolate's spiced hot chocolate gave us a glimpse of what the city has on offer. We nearly missed our return flight because I insisted on not leaving without tasting the enchiladas (and we ended up taking a detour for gas). Zipping through security with our bags that were originally meant to be checked in, we decided that such an adventure has to be repeated in the future. Minus the dash to the airport of course.