It was quite a whirlwind, visiting the regions of Munnar and Thekkady in Kerala. No, I do not mean that those places disappointed me, in fact both stood quite true to their names. However in Kerala, as our driver Rebi mentioned, it is very difficult to find a straight stretch of road as there's a turn or bend almost every 100 meters. This made me feel nauseated on the road. By the time we were reaching Kumarakom, I was hoping to rejuvenate and spend time as they do in backwaters- idly!
Here is our first attempt to feature a property for a review, and full points to Zuri for being first one up the ladder!
Location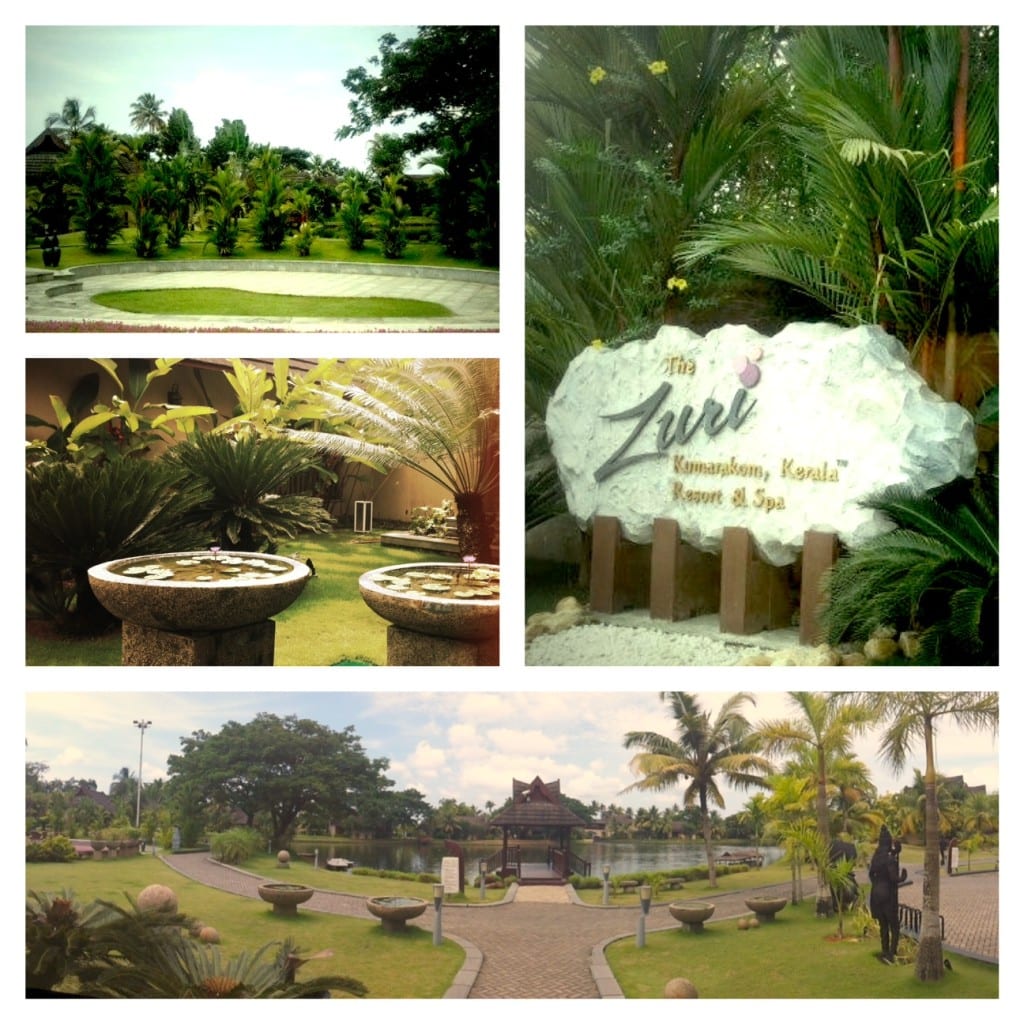 This thought was kind of personified when we reached Zuri Resort & Spa in Kumarakom, Kerala. The five-star resort in the area, Zuri is spread across 18 acres on the shores of Vembanad Lake and has paid attention to every detail a luxury traveler would seek. While driving towards the resort, coconut trees and rice fields welcomed us from both sides of the main road which has all major resorts of Kumarakom lined up. Once we got to Zuri, I knew we were in for something special. Greetings happened over a cold towel and some coconut water- and oh boy! the water was so smooth and yum.
Rooms
You gotta applaud the design of rooms at Zuri. A great blend of modern facilities with some classical facets, typical to homes you'll find in Kerala dating back hundreds of years. We stayed at a Deluxe Room and see what we got: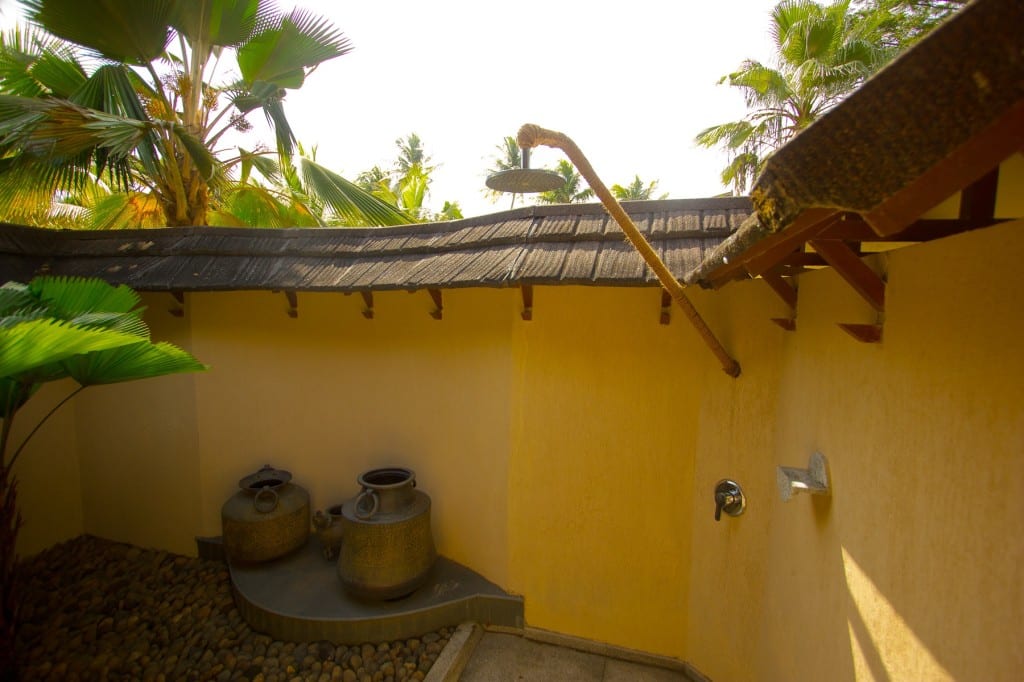 Zuri has got a total of 72 rooms on offer- including 18 Rooms, 16 Deluxe Rooms, 28 Cottages and 10 Presidential Pool Villas.
Dining, Activities, Spa
Zuri Kumarakom is a destination in itself. They have made sure that once you're here, you have to look no further for your holiday needs. The staff are very polite and helpful. There are three places to dine at Zuri- The Lime Tree (all day dining restaurant), Laguna Bass for seafood and Trunk Call Bar to enjoy drinks overlooking Vembanad Lake.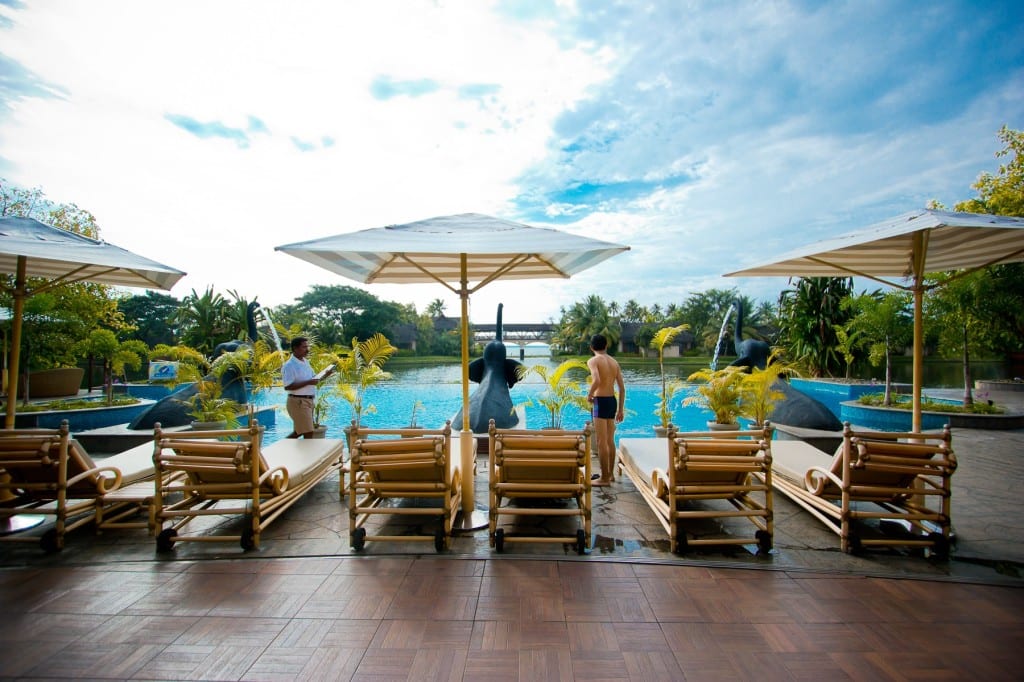 Coming to activities- there is a PlayStation zone for kids; billiards room, fitness center, bamboo rafting, boat rides for grownups. Besides there is an outdoor swimming pool with great views overlooking the Lake. If that is not enough, there is an open air amphitheater where you can enjoy your dinner watching classical shows and music which are arranged every evening. Tired of wandering around the property? Don't worry, just call the buggy rides readily available for picks and drop offs anywhere in the property. Another great way to explore this property is to use these complimentary bikes to stroll around. Currency exchange center, Newsstand and Gift shop are other noteworthy mentions which caught our fancy.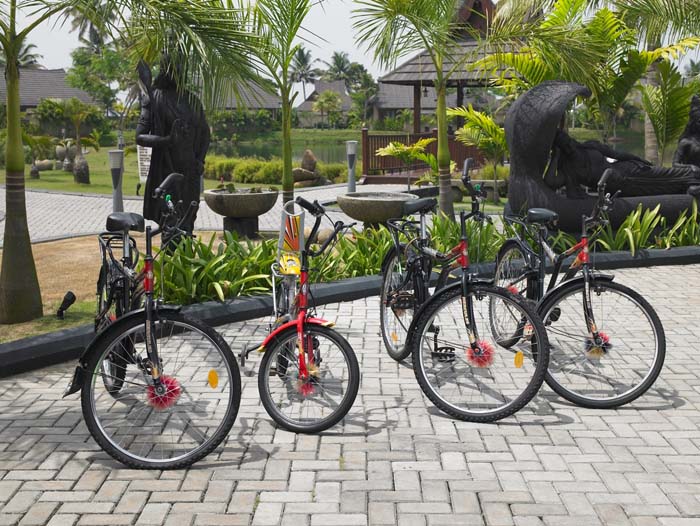 It is said that no holiday in Kerala is complete without experiencing Ayurmana- the traditional ayurvedic massage. The Maya Spa at Zuri has been rated as the 'Top Resort Spa' in India, another sweetener to the fact that you've landed at the right place.
There's free WiFi around the lobby plus for any one device in rooms- a smart move to be sufficiently connected and get yourselves digitally detoxed at same time!
Backwaters Cruise
Let me put it across this way- when you're in Kerala, staying in a houseboat or riding on a backwater cruise on Vembanad Lake is something you want to tick off from your bucket list. Read about houseboats here. Zuri has its own backwater cruise which sails everyday between 5-6pm. Given the money we spent (INR 350 per pax), it was a good deal for enjoying a beautiful sunset along the calm waters of the Vembanad Lake.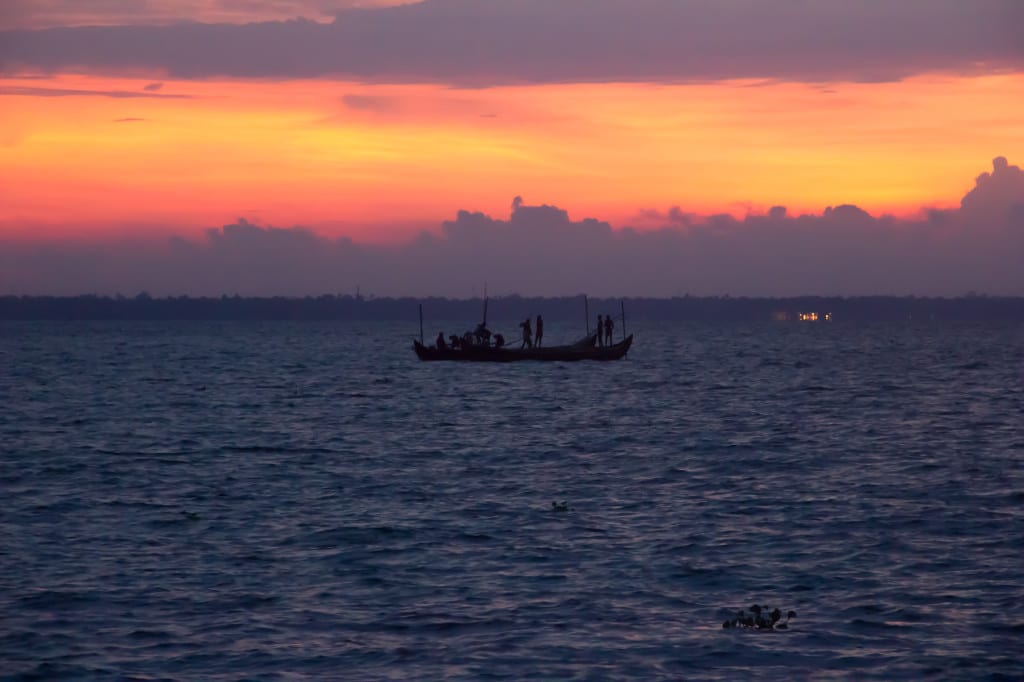 So what's the final word? The choice of hotels in Kumarakom are plenty, but Zuri and Taj Vivanta stand apart. However we visited Taj for lunch and I was slightly disappointed with its property. Moreover Zuri gave us better rates too.
THE ZURI KUMARAKOM KERALA RESORT & SPA
V 235 A1 to A54, Karottukayal Kumarakom,
Kottayam 686 563, Kerala INDIA
Tel.: +91 481 252 7272
Save