Pleasant or otherwise, you may be in for a surprise with the dining situation in Charleston. Especially if your server shares stories about her southern grandma who seasons "even her greens" with pork. I imagine all you meat eaters nodding in delight? In such situations, you could also end up being daring vegetarians like us, who smile, and continue to hope for miracles. After all, one of Charleston's most sought after restaurants must be doing something right to be a favorite.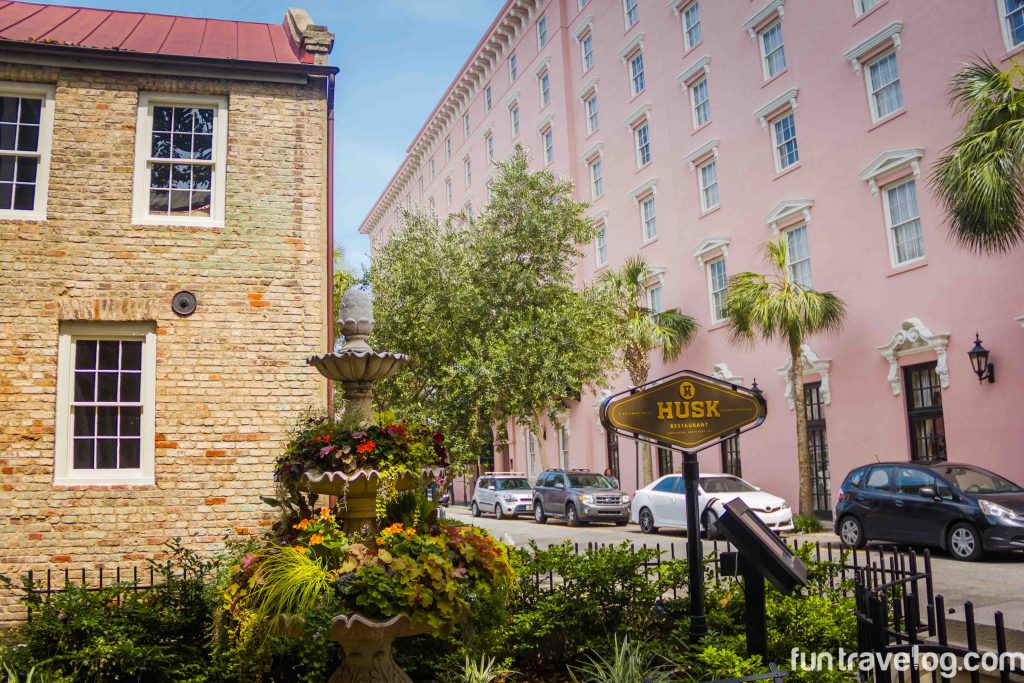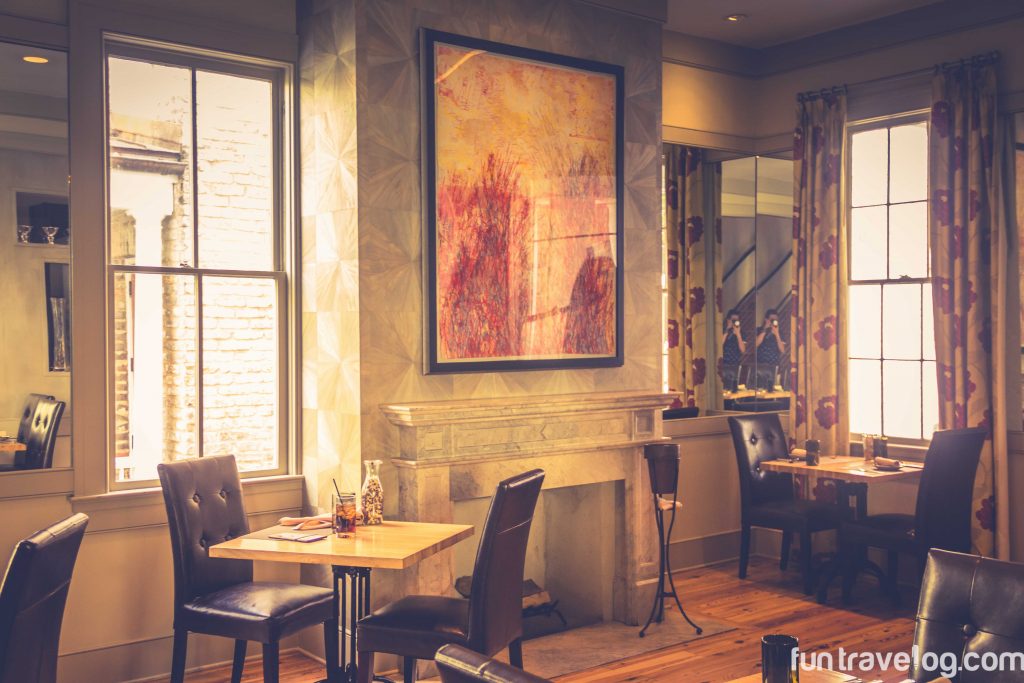 Our drinks arrive. A southern IPA for Bharat and a shrub for me. Shrubs, we discovered are old fashioned drinking vinegar paired with tonic or soda. Typically, made with vinegar and berries in colonial America, they were said to be good for health. With the advent of refrigeration, shrubs faded in popularity. Here in one of Charleston's must-visit restaurants, the menu included shrubs made with vinegar from a small scale producer. And that's how the ginger shrub found its way into my system. Yum.
A meal at Husk doesn't require a fat budget, but advance reservations where you can include your dietary requirements. To top that, their menu changes everyday. But we like surprises. Here was ours.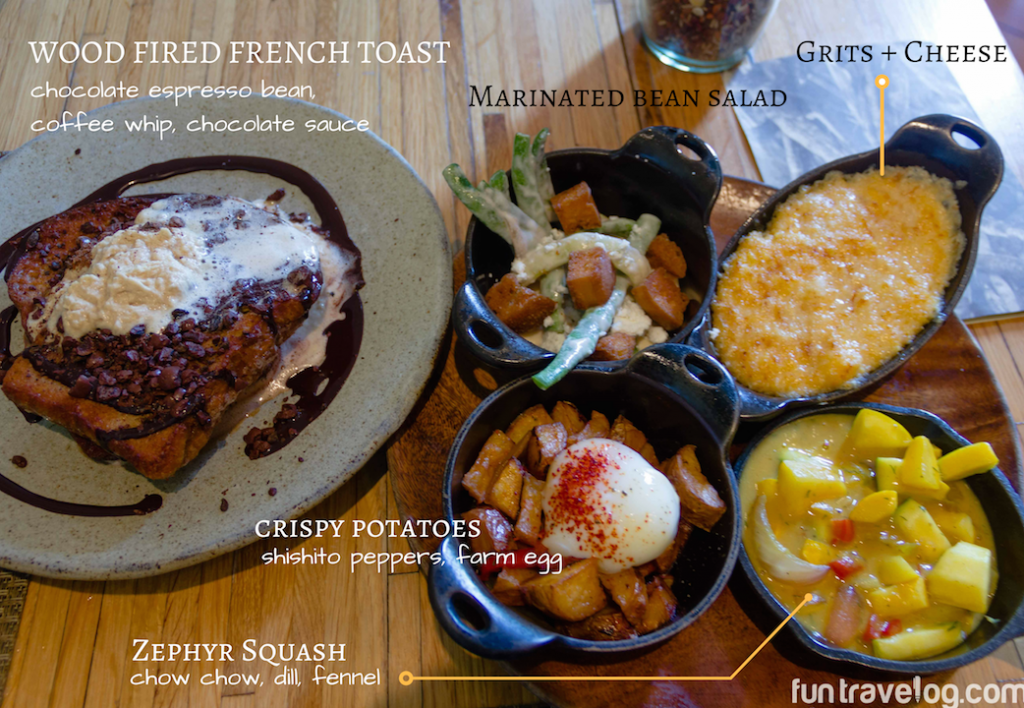 I let my imagination run wild at the sound of wood fire french toast. When it arrived with its heady aroma of caffeine and chocolate, we could barely wait to devour it. The vegetarian platter put together by the chefs was a clever combination of flavors. Secretly, I was happy for all the organic vegetables that the dishes included. Also, with a sweet entree and a savory one, we did not end up facing the need for dessert.
Could it get any better from here?
Before we left Charleston, we had our hearts set on visiting Butcher & Bee. This casual eatery focuses on local, organic ingredients with an eclectic menu. We opted for their hummus plate, chilled pea soup and a veggie burger between the two of us. Take a peek.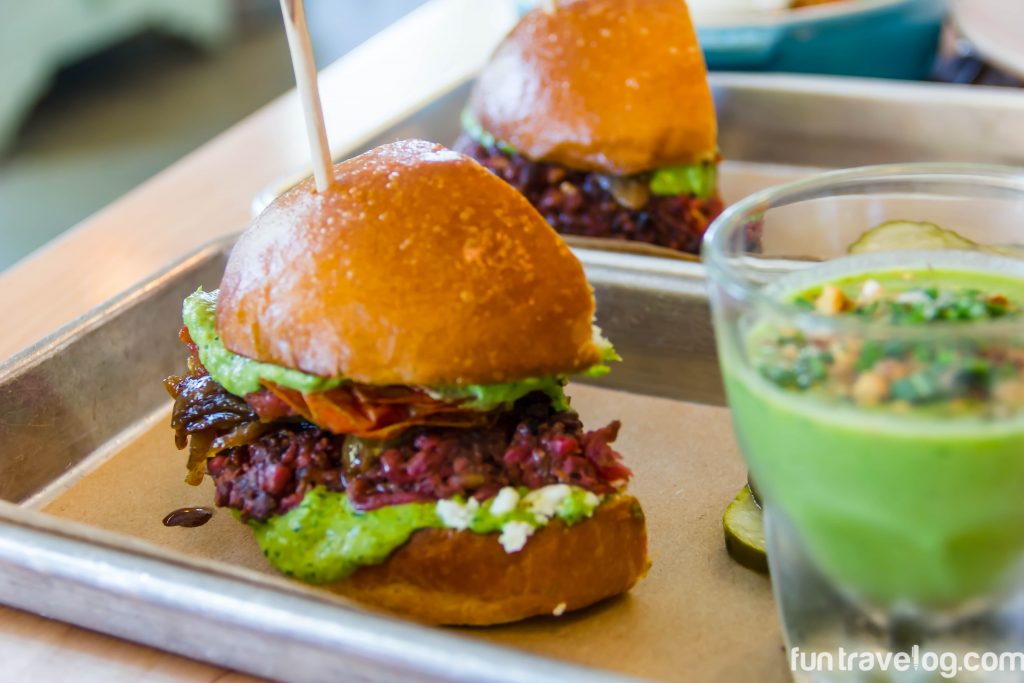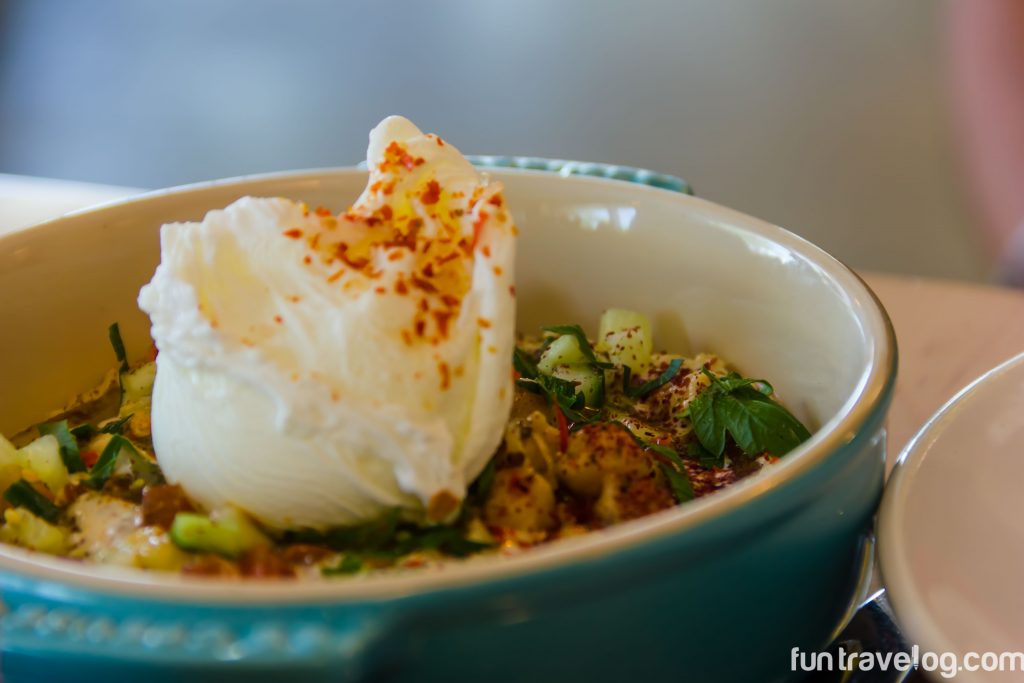 Three days isn't the longest time frame to judge a city's culinary scene, but both Bharat and I had our bars raised unbelievably high with our first meal in Charleston. I've saved the best for the last to tell you about Dellz Uptown. It's no fine dining venue, and closes at 9PM. A vegan restaurant, it's almost a hole in the wall. The restaurant's portions are supreme (welcome to America), and if I had to describe the food in a word it would be: phenomenal. We ordered their jazzy pizza and nachos. The pizza was royally crisp, loaded with (among other things) avocados, red beans and a mango sauce. One bite, and we were in southern heaven. I must let this photo do the talking.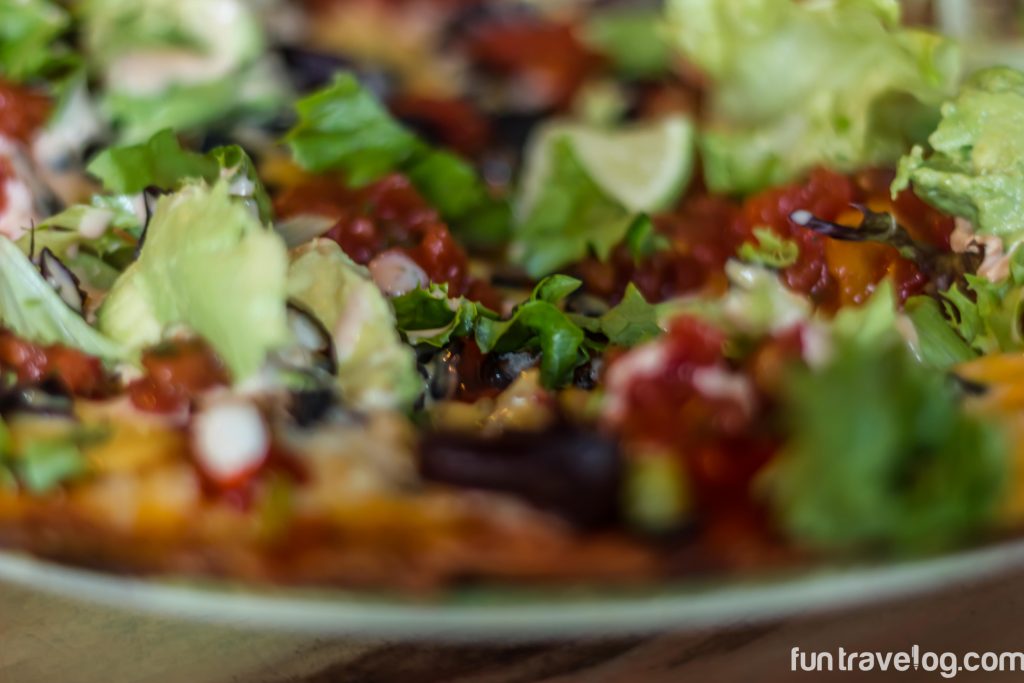 Food has a strange way of influencing our perceptions about a place. Charleston may be the culinary gem it is being touted as, but for us it was and will remain, the first taste of southern America. And that itself is enough to define its warmth and wholesomeness.