Mexico's Riviera Maya has every reason to be sought after. 365 days of sun, sand, and sea makes it a desirable holiday destination during the North American winter months.
Located on the eastern coast of Mexico in the beautiful state of Quintana Roo, Tulum is only 3 hours south of Cancun. To us, four days in this boho, the backpacker-friendly town seemed like a good idea for Thanksgiving break.
It turns out that more travelers are visiting Tulum, but the tourism industry here hasn't kept pace with this growth. Here are a few things to know before you chase the turquoise beaches and tranquility on this side of Mexico.
Traveling to Tulum during Covid-19
Mexico is currently open to travelers. They do not require a negative PCR test report for incoming visitors to the country. Some hotels require guests to fill out health questionnaires. There are health screenings at the airport too. It is best to travel only if you are vaccinated. Make sure to carry your vaccination card with you.
Are you planning to return from Mexico to the United States? You will require a negative Covid-19 test taken within one day before your departing flight.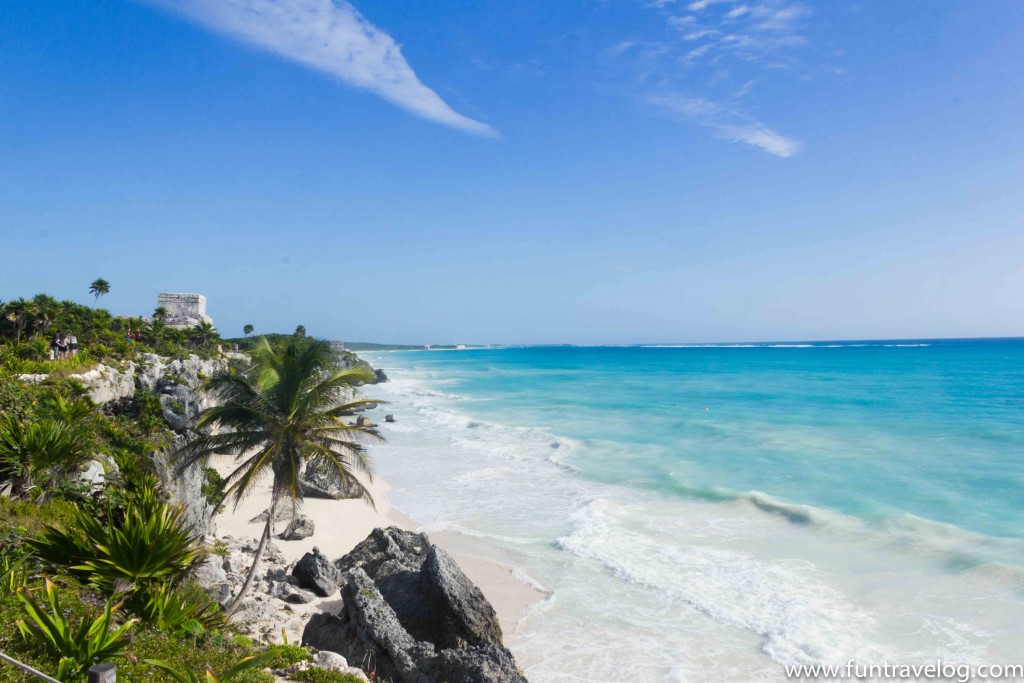 Disclaimer: This post may contain affiliate links, which means we may receive a commission if you click a link and purchase something. This is at no cost to you. Thanks for your support.
Best time to visit Tulum
Tulum experiences tropical weather pretty much all year round. The temperature hovers around 80-85F for the most part.
January-April is the busiest time of the year as many American and Canadian visitors make their way to avoid the harsh winter season. May-October is the hottest time of the year, and September-October can be unpredictable due to hurricane season. November-December is the best time to go to Tulum as the weather is ideal and the crowds are relatively fewer.
How to get from Cancun to Tulum?
There are no airports in Tulum Mexico. Cancun is the largest airport near Tulum and is a 3-hour drive away from the town. Most international flights fly into Cancun.
For airport transfers, you can opt for Ado buses, private taxis, or rental cars. There are no direct buses from Cancun to Tulum, and one has to change buses in Playa del Carmen. In Tulum, the Ado bus stops at the Tulum ruins and at the main bus station which is in the pueblo, or Tulum town.
We bought tickets for our Ado bus on the spot from Cancun airport, and it was quite easy to find the Ado bus booth in the parking area. There's a bus departing from Cancun airport to Playa del Carmen frequently. Ado bus timetables are available on the official Ado bus website (in Spanish).
You could also book advance tickets on the Cancun Airport website or Busbud (a ticket aggregator), or buy them in person as we did. Fares are reasonable. You should expect to pay about $20 to get to Tulum from Cancun.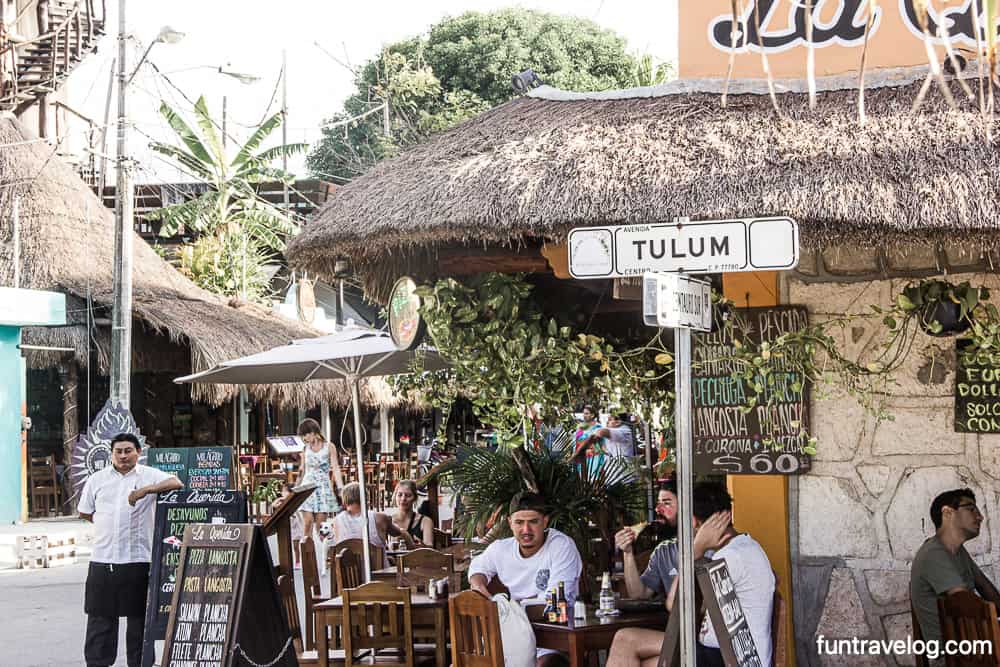 Best area to stay in Tulum
Tulum is a small town. The locals refer to its beach area as playa and the town as pueblo. Access to the beach makes a stay in the playa region naturally more expensive. Worth it? You bet!
While the playa and the pueblo region are only a short drive away from each other, there are pros and cons to staying on each side:
Staying on the playa gives you better access to the beach, but makes the meals more expensive.
The pueblo, on the other hand, is slightly far from the beach but has several inexpensive restaurants and street food carts making it cheaper for a long-term stay.
Since we were in Tulum for just four days, we preferred to stay in the playa to be close to the beach.
Tulum's playa is a strip of beach with a driving road separating it from the jungle. Beach-facing cabanas and cottages in the playa are more expensive than those in the jungle.
Looking for a budget stay in the playa region can be tricky, but we managed to save $80 a night by choosing to stay in a jungle cabana instead of a beach-facing one.
So, if you're looking to stay in Tulum for a longer stay, say for a month, it makes sense to stay in Tulum town. If you're visiting for two, four, or seven days, then it makes sense to stay by the beach.
Best things to do in Tulum
Visit Tulum Ruins
Located on the coast, on 12-meter tall cliffs, the Tulum ruins are one of the best-preserved archeological sites in the Yucatan Peninsula. They are by far one of the top attractions in Tulum. The walled historic site served as a port for the Mayan city of Coba which is further inland.
The most important structures at the site include the El Castillo pyramid, the Temple of the Frescoes, and the Temple of the Descending God. It's best to take a guided tour to see the ruins.
Devote some time to admiring the breathtaking scenery from the site. Make sure to apply sunscreen, wear comfortable walking shoes, and bring a hat. Travelers also have access to the spectacular Playa Ruinas beach with fine white sands.
Entrance fee: 85 pesos
Opening Times: 8 AM to 4 PM.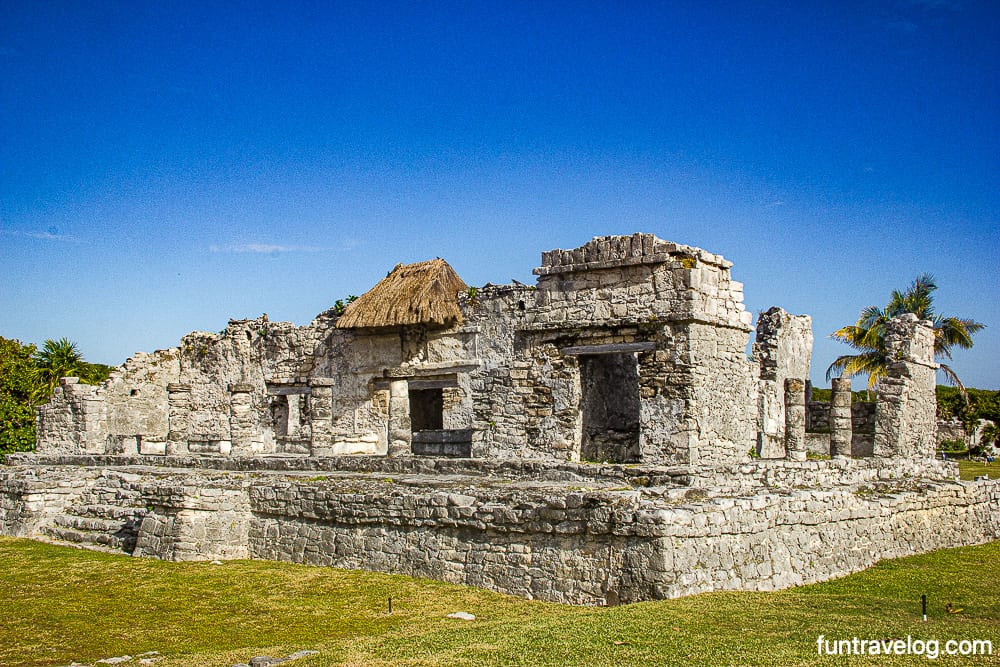 Swim in a cenote
Quintana Roo is blessed with several cenotes or swimming holes. Cenotes are large sinkholes filled with ground or rainwater. Even if you don't swim, it is worth a visit to see one of these naturally stunning sights. You can swim, snorkel, dive or even walk through a cenote.
Choose between the popular cave cenote Dos Ojos, or the open-air Gran Cenote that is connected by walking paths, the turquoise Cenote Azul, or the lesser-known cenotes like Cenote Manati or Cenote Calavera.
Most popular cenotes have an entry fee and provide changing areas. Some cenotes have restaurants and locker facilities too.
Explore Street Art
If you enjoy taking photographs of colorful murals, Tulum is the place to visit! A local art collective called Tinsah is responsible for much of the public art you might encounter if you walk around Tulum town.
The best way to discover murals is by biking around the town. You could also walk or take collectivos or shared vans.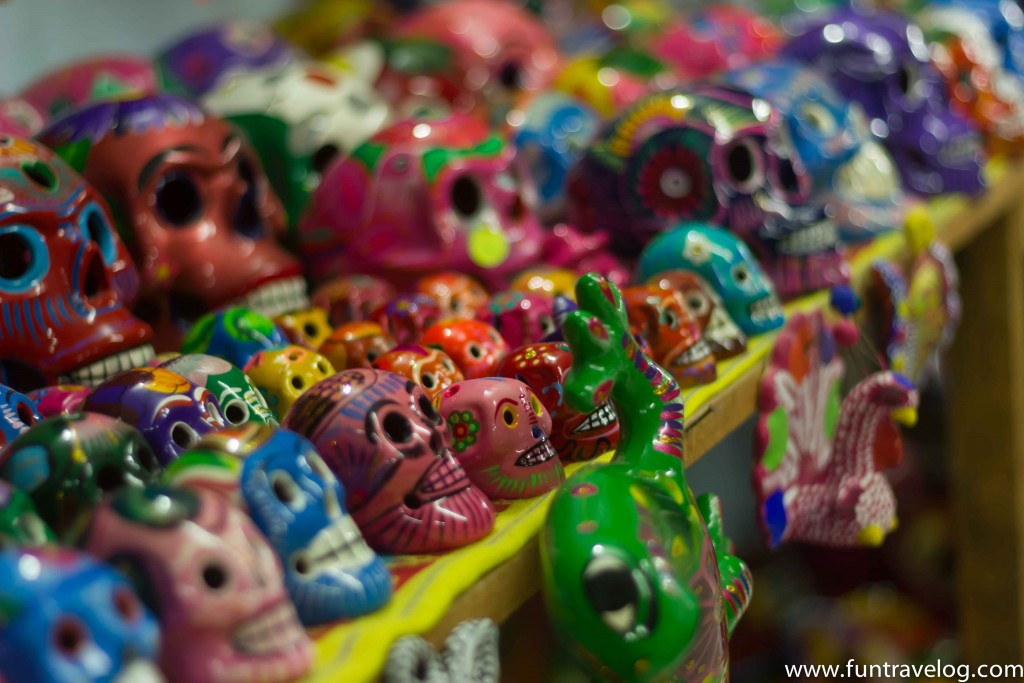 Shop on Tulum's Main Street
If you're staying at Playa Tulum, it can be tempting to pick up souvenirs from beachside stores and boutiques. A better option instead, is to shop on Tulum's main street where you will find a variety of handmade souvenirs at much more reasonable prices.
Visit Coba Ruins
Located 47 miles northwest of Tulum, the Coba ruins offer an unfiltered, rare glimpse into the world of Mayans since much of it has not been excavated. Here you can climb multiple stone highways, see the Nohoch Mul Pyramid that you can climb and explore and see stone slabs with drawings depicting Mayan culture and life. Due to the pandemic, it may be possible that climbing the pyramid is not permitted.
Coba ruins are open daily, but it's best to make your way in the morning before the site gets busy.
Coba Entrance Fee: 70 pesos per person
Coba Parking Fee: 50 pesos per car
Hours Open: 8 AM – 5 PM
Plan a day trip to Chichen Itza
Perhaps the most visited archaeological site in the Yucatan State is the pre-Columbian city of Chichen Itza. The architectural style of the structures in this city indicates the presence of a diverse Maya population. At its peak, it must have been home to about 35,000 people. There are a total of 26 Mayan ruins at the site, and the grand Chichen Itza Pyramid or the El Castillo is the most visited building here.
Chichen Itza is a 2-hour drive away from Tulum so it is best to plan a day trip to see this Unesco World Heritage site. You could also take an ADO bus from the Tulum town center, though it takes a little bit longer to get there by bus. The best way to explore and learn about this magnificent site is through a tour with a Mayan guide. They'll be the first set of guides you'll meet at the entrance. There is also ample parking space at the site.
Chichen Itza Entrance Fee: 533 pesos per adult / 80 pesos for 3-12 year olds
Hours Open: 8 AM – 5 PM
Due to the pandemic, Chichen Itza receives only 3,000 visitors per day, and the last entry is at 4:00 pm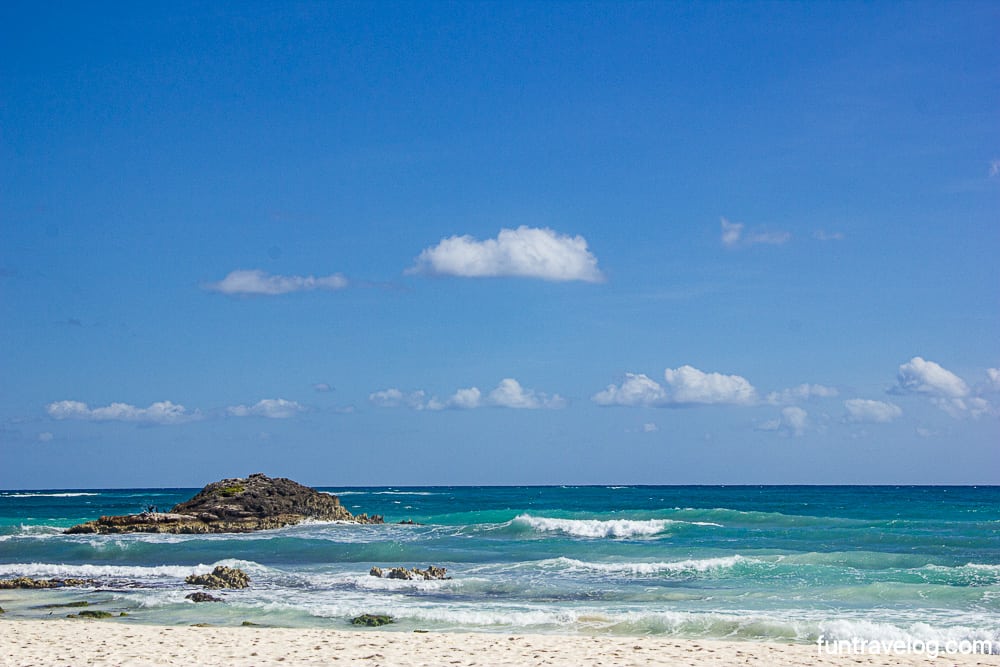 Hit the beaches
The best things in life are free! Enjoy endless warm, blue waters, sunny days and powdery white sands on the shores of the beaches in Tulum. Take a pick from one of the beaches mentioned in the next section.
Best Beaches in Tulum
Playa Paraiso
A beautiful white sand beach, Playa Paraiso is located north of Tulum's hotel zone area. Parking outside the beach is first come first serve, and there are daybeds available for rent. You could also walk 15 minutes from Tulum ruins to reach this beach.
Playa Ruinas
Set against the backdrop of impressive Tulum ruins, Playa Ruinas is a great spot to relax after exploring the archeological site. Try to get here early as tourists start arriving by mid-morning and the beach can get busy. You can also spot iguanas here!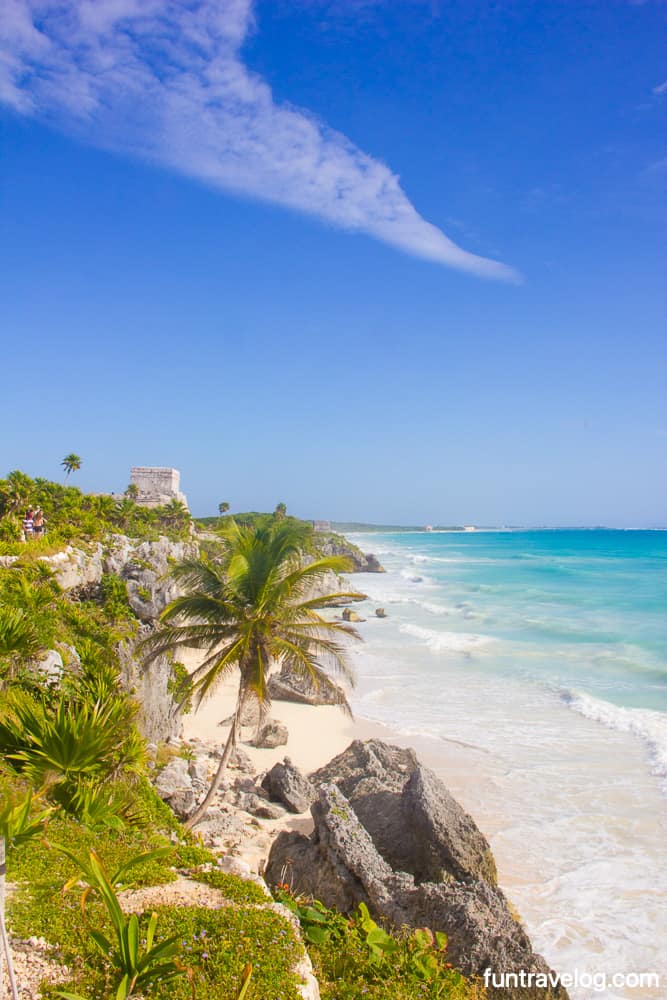 Playa Akumal
Located 30 minutes north of Tulum town, this picturesque beach is a great option for a half-day trip. You could swim with turtles and stingrays here, under the guidance of experienced instructors. A variety of fishes are also visible.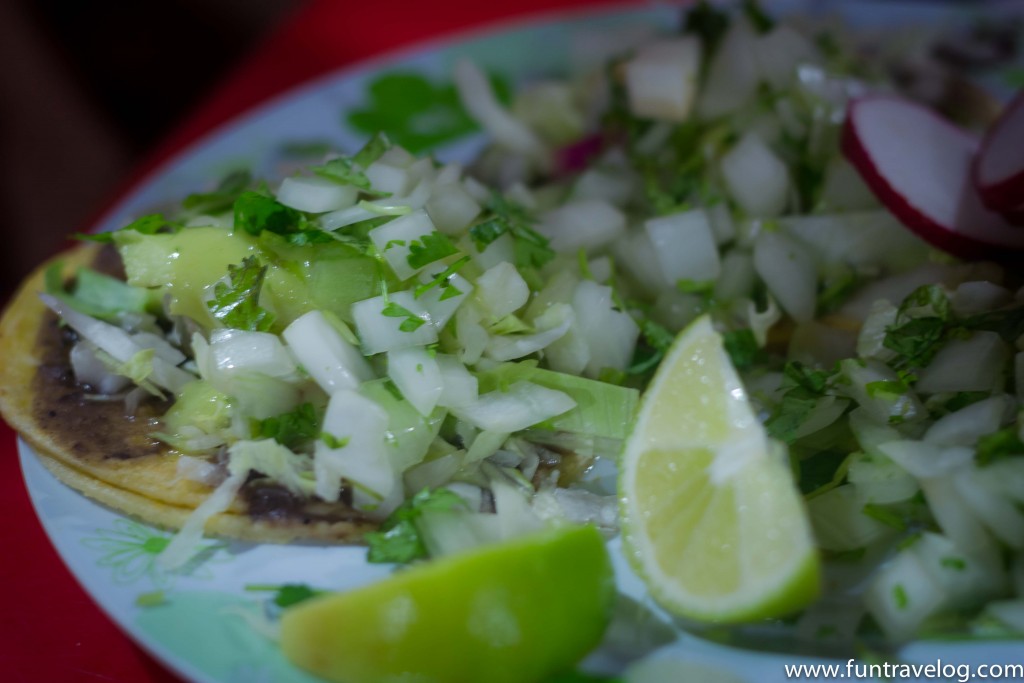 Best food in Tulum
Tourism has only begun to boom in Tulum, and the restaurants in the playa are starting to cater to a global palette. The region is rich in local produce and as vegetarians, we thoroughly enjoyed the quality of fresh food, both in playa and the pueblo area.
We found a surprising number of delicious local restaurants in the town that were highly inexpensive compared to the ones in playa. Check out our list of some of the restaurants serving great vegetarian-friendly fare in Tulum.
In general here are some tips for eating out in Tulum:
Many restaurants on the playa don't publish their menu prices online, so walk around, check out prices and then make a choice.
It is cheaper to eat in the town side of Tulum in comparison to the beach side.
If you're visiting Tulum for a short time like us, avoid drinking tap water. Most restaurants offer bottled water or filtered water and some hotels include bottled water in their rooms too. 
While some restaurants in the beach area accept credit cards, it is wise to keep pesos on hand.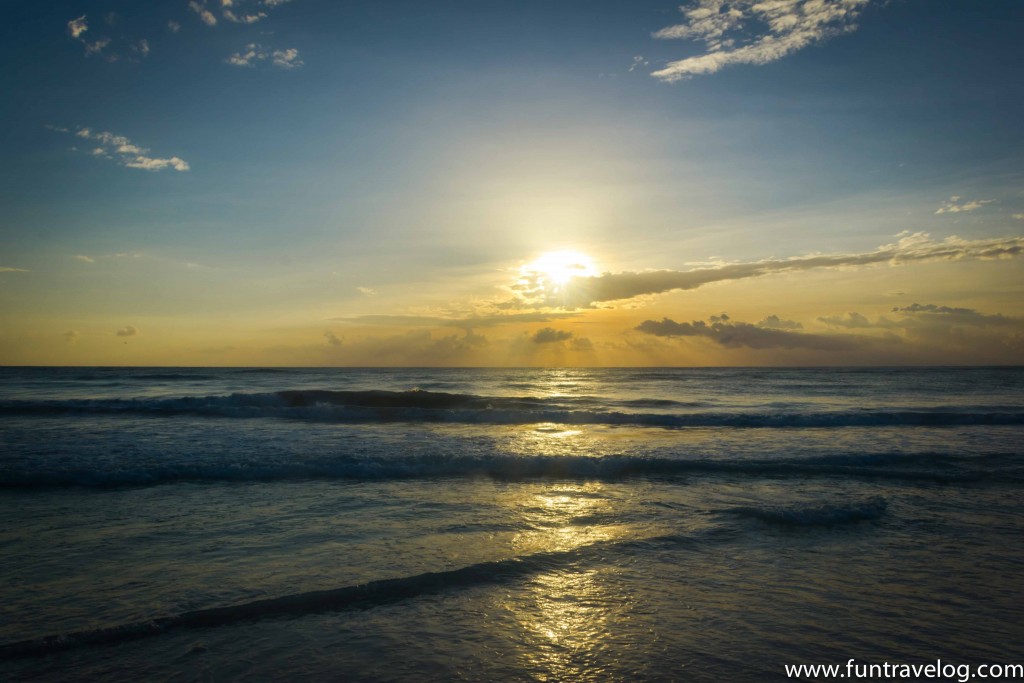 How to get around in Tulum
There are six ways to travel in and around Tulum:
Bikes
Bicycles
Rental cars
Ado buses
Collectivos
Taxis.
Not all modes of transport are available on every route. The approximate costs for some of these modes of transport as of November 2016 are:
Motorbikes: 480 pesos per day
Bicycles: 100 pesos per day
Car rental: Depends on pick-up and drop-off location and the chosen car rental agency. Could be around $45 a day, as quoted by our hotel.
Taxis: The government has issued rate cards that all taxi drivers carry, but be prepared to bargain. On average, we paid 70-80 pesos from Tulum town to our hotel on the beach strip and vice versa.
We chose to use taxis to get around and walked on the beach to get to nearby restaurants.
For day trips, depending on distances, you can avail any of the above-mentioned transport modes to get to ruins, small towns, or cenotes.
Along with those, there's also the option of Ado buses and collectivos (shared vans) that ply on certain routes. Both Ado buses and collectivos can be accessed from Tulum town. If you're looking to buy tickets for Ado buses in Tulum town, head to an OXXO convenience store, or the bus station in the town center.
After testing the waters on the first couple of days, we managed to strike a good deal with a taxi driver to take us to the ruins and a cenote on a day and drop us at the airport on our last day. After all, growing up in a country that loves negotiating has its perks 😉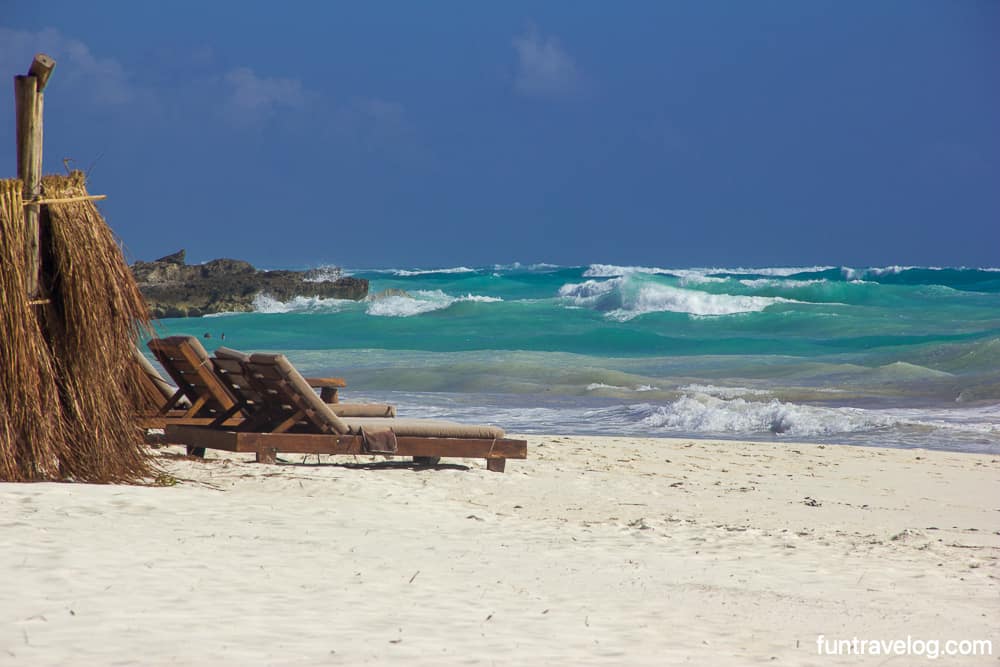 Best hotels in Tulum
Alaya Tulum: Located on the beach side in Tulum's hotel zone on Playa Tulum, Alaya Tulum features beautiful, clean rooms. The rooms are styled in a rustic-chic fashion with unique furnishings. Each room has a private terrace too. There is a restaurant, bar on-site, and sunbeds for lounging on the beach. Room categories range from double rooms to villas and suites.
Cabanas Tulum: Located on one of the nicest beach areas in Tulum. The rooms include hammocks and private terraces and some of them have hot tubs as well. Their restaurant also includes a family-friendly menu. Guests have particularly loved the service and location of this property.
Coco Tulum: With minimalistic well-designed beach-facing rooms, a beach bar, and a restaurant, Coco Tulum is a favorite for couples. The hotel has a vibrant vibe and is close to many clubs and beach bars. Guests particularly enjoyed the exceptional service and rooms at Coco Tulum. 
Traveling to Tulum FAQs
Money Matters
Carry pesos or USD. Credit/debit cards are accepted in very few places.
If you are withdrawing money from an ATM, try finding one that is inside a bank. The Tulum playa has several standalone ATM booths but it's always safer to withdraw from the banks in Tulum pueblo (eg: Scotia Bank) as it is less likely that the booths in those banks will be compromised. Remember that your bank may charge a fee for using your credit/debit card in a foreign bank.
Shopping
The nearest supermarket to Playa Tulum is Chedraui. Another supermarket is San Francisco de Asis which is in town, only a few feet away from Chedraui.
If you plan on visiting a cenote or snorkeling on protected beaches, be sure to buy biodegradable sunscreen.
Various stalls sell local handicrafts and products near the Tulum ruins and in the playa region – but souvenirs are cheaper in the small shops in town. Shop in town for the best bargains.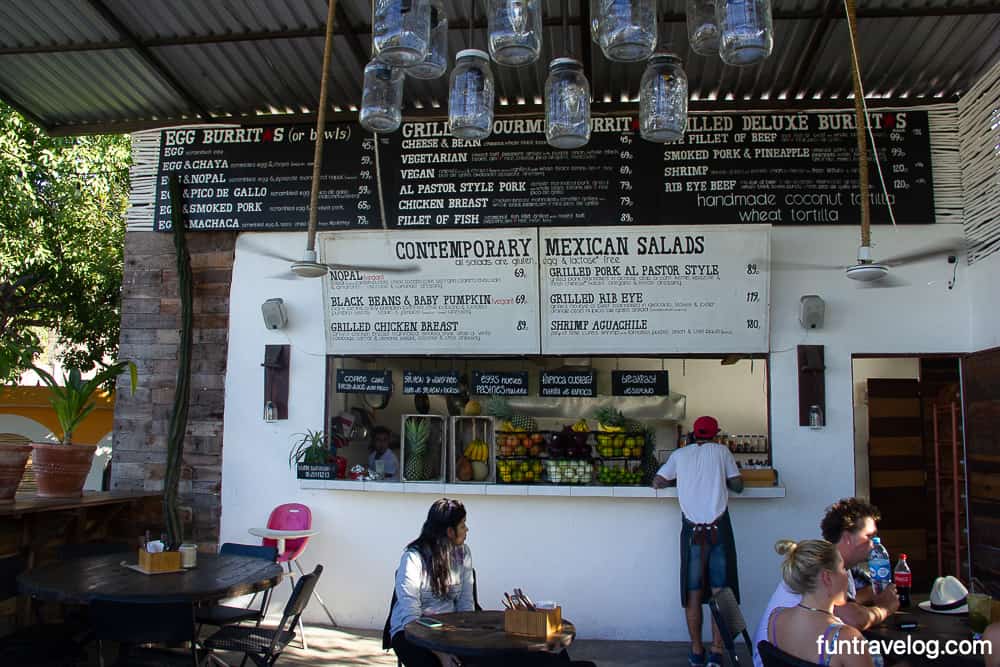 Is Tulum Safe for Travel?
Safety in Tulum was never a concern, at least for the time we were around. Police vans and guards are monitoring the playa and pueblo areas for everyone's safety. We walked around in the evening in both the playa and pueblo areas and didn't face any trouble.
Many people are concerned about renting a car in Mexico, and though we didn't rent one during this trip, we recently returned to Mexico and rented a car to explore the Yucatan region and it was a perfectly safe and smooth experience. We found two posts by Peanuts & Pretzels to be helpful guides for driving and renting a car in Mexico.
Pin this post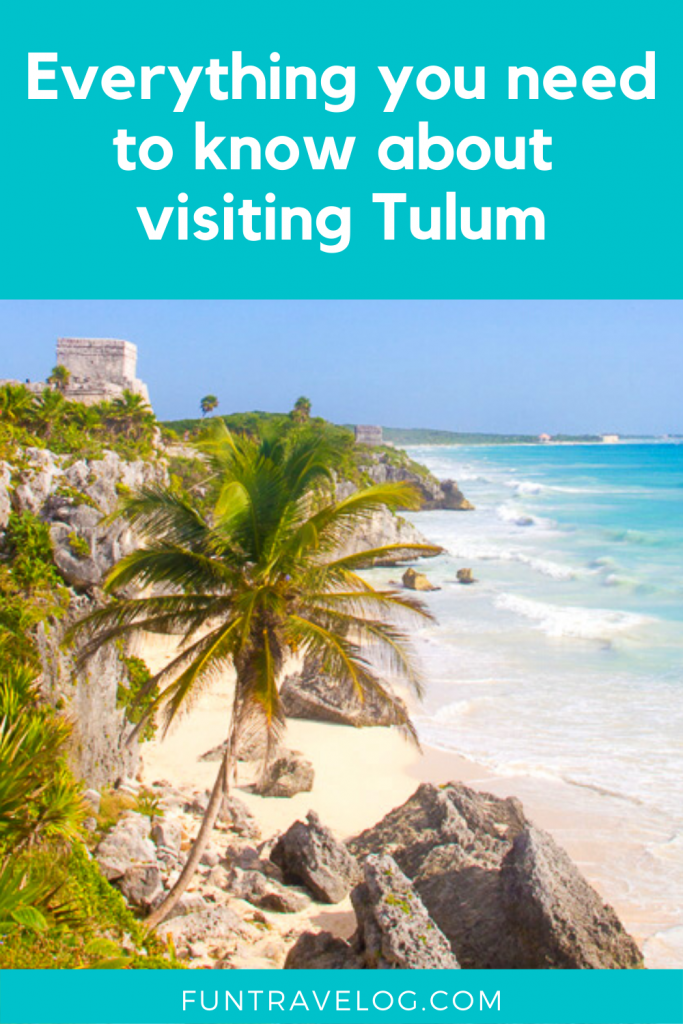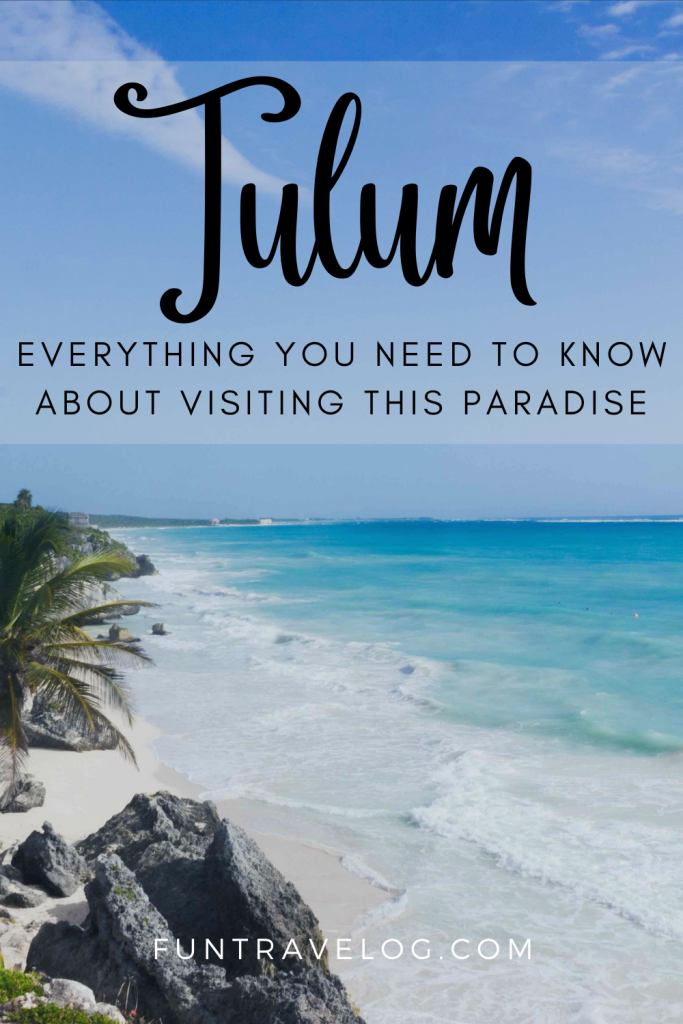 Save
Save