As the train chugged away from Avignon towards Paris, my heart sank just a wee bit. The French countryside, sprinkled with bales of hay, made this farewell challenging. We were leaving behind simple pleasures – orchards with juicy low-hanging fruits, a silence that amplified the buzz of bees, the heady aroma of lavender floating abundantly through fields – a way of life that city dwellers like us can only dream of replicating.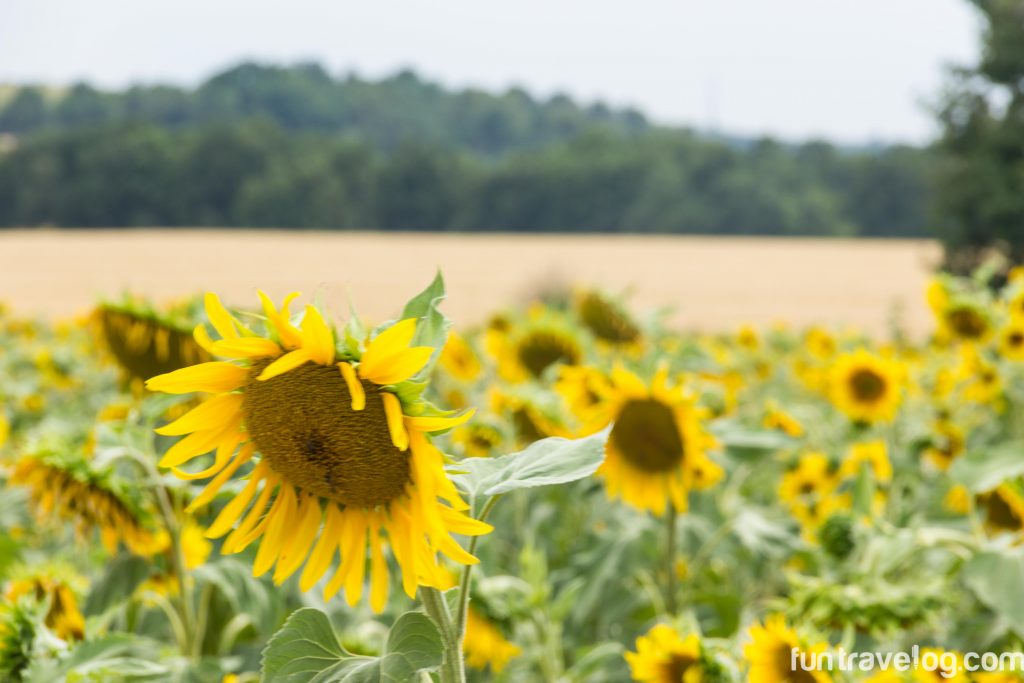 Where is Provence?
South of France is popular for coastal towns like Nice, Cannes, Monaco, collectively known as Cote d'Azur or the French Riviera. Only a few hours north of this stretch lies the region of Provence. Comprising of several tiny villages, fields, plateaus and extending up to mountains, this is France's rich natural belt. Some of the villages are so small that each barely includes a church, cafe, and a restaurant. So bountiful is the produce, food, and wine that the lifestyle in this region is now referred to as the 'Provencal' way of life.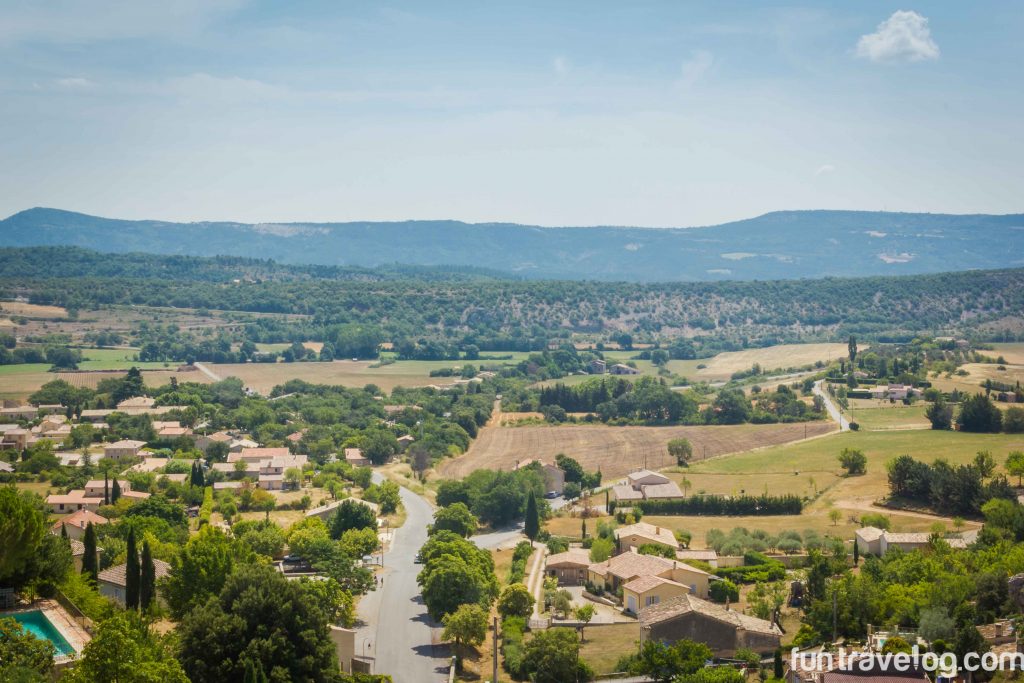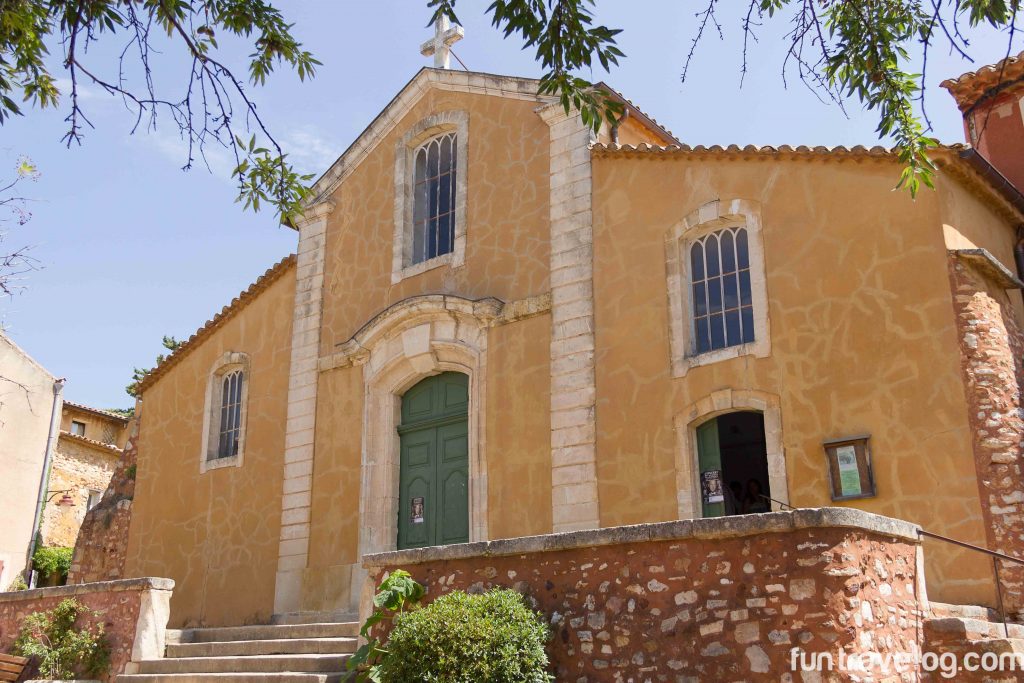 Closest airports to Provence: Marseille, Nice
Popular villages to base yourself out of – Roussillon, Gordes, Avignon, Saint Remy, Aix en Provence, Arles
Know Provence
To prepare for this journey, we armed ourselves with books and watched A Good Year (Russell Crowe <3). Peter Mayle's witty and warm A Year in Provence and Majorie Williams' Markets of Provence convincingly transported my imagination to this idyllic countryside. All my doubts about crowded touristy spots or vegetarian meals were shamed over the five days we were there. Melon, apple and apricot trees filled rows of inviting fields. Enterprising families attempting to preserve their ancestral homes have turned their premises to bed & breakfasts. Passionate producers told us how to best pair their herbs, condiments, and spreads. It's impossible that Provence will be crowd free at this time of the year, which is why it's necessary to time your activities wisely.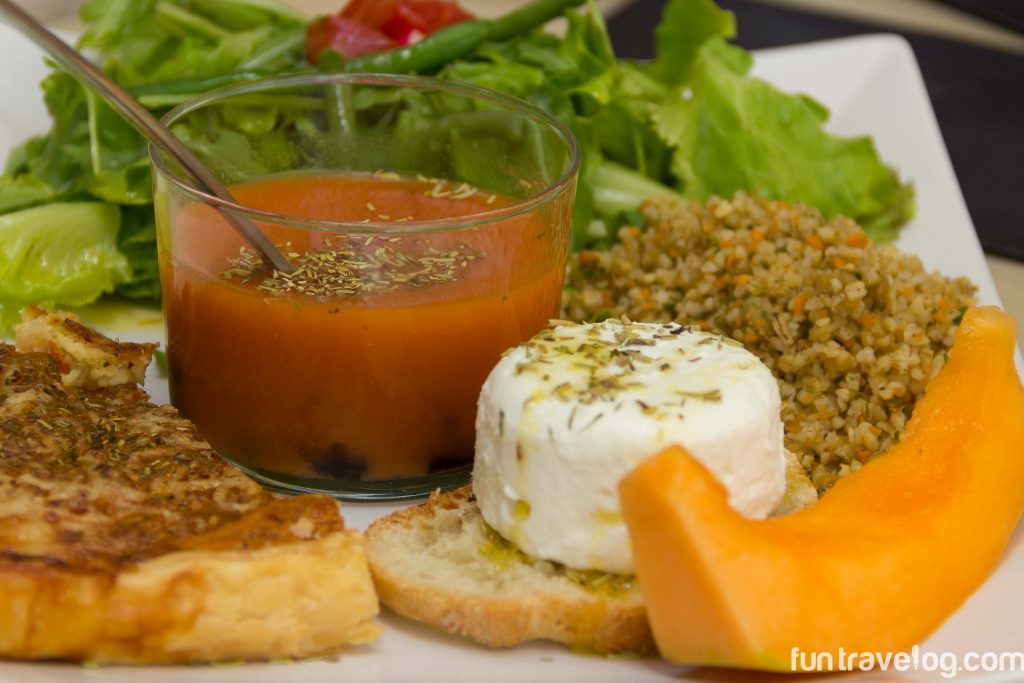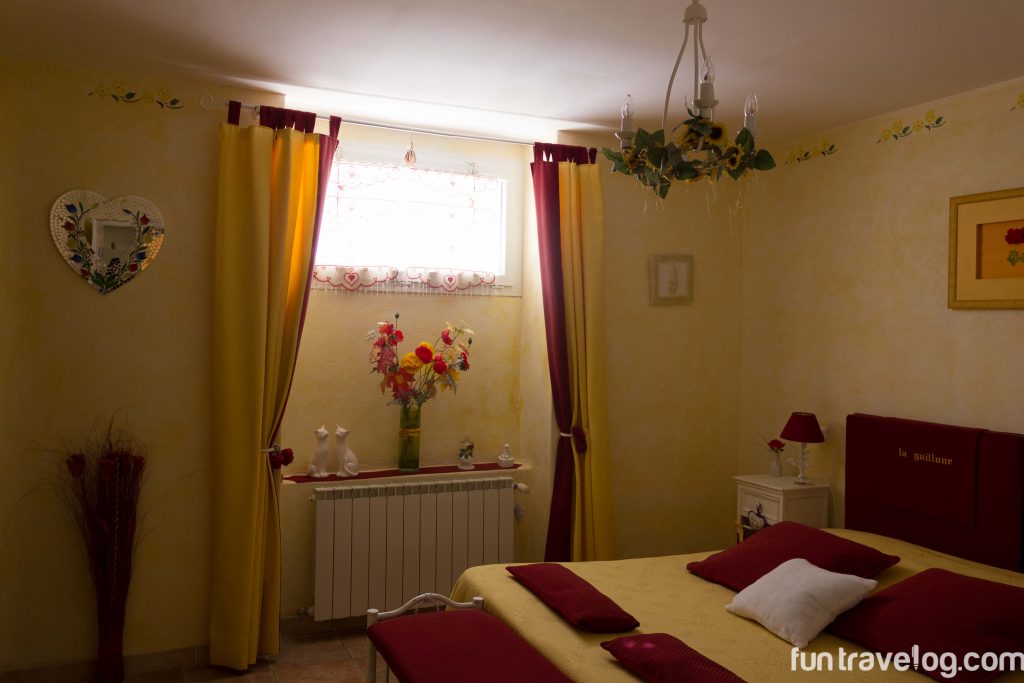 Experiencing Provence
France is overwhelmingly attractive, with several delightful places that vie for a traveler's attention. In Provence though, one must slow down. As active holiday lovers, we truly enjoyed losing ourselves to a gentler pace and savoring unhurried moments. This made picking our favorite aspects of Provence much simpler than we thought.
1. Local Markets
Come summer and each day of the week in Provence is a celebration of the region's fruits, vegetables, meat, cheese, bread, sweets and locally made products. Most villages hold market days on fixed days of the week. We could practically visit a new market each day. This is the best way to interact with the community living here, taste delicious produce that is grown in the region and pick up treats to take back home. Two kinds of markets are held: farmers markets, and those that include local knick-knacks and specialty items (like honey, lavender products, macaroons etc) but not necessarily fruits and vegetables.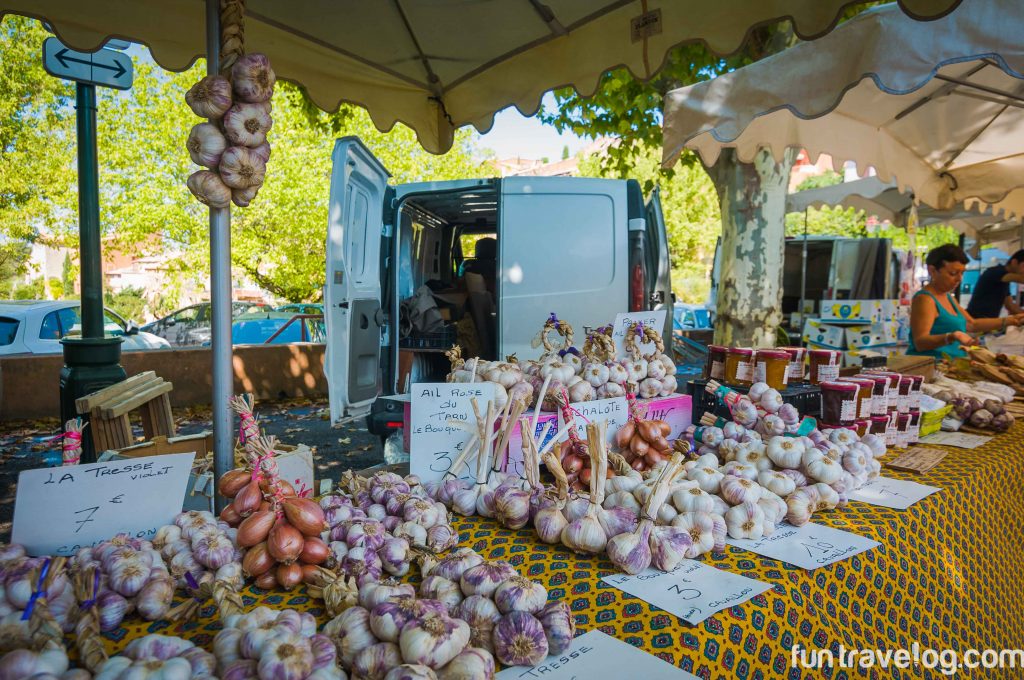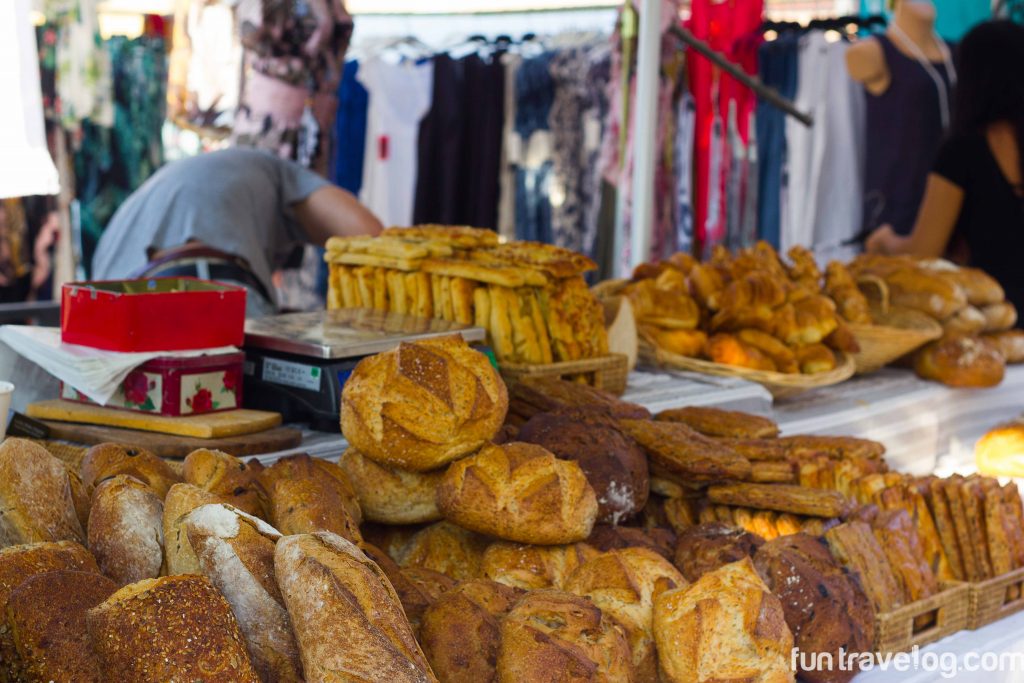 Based on their individual offerings, we picked the markets of Roussillon, Coustellet, L'Isle Sur la Sorgue for our visits. The sheer variety of fresh fruits kept our taste buds on a high for hours. Think juicy apricots and peaches, luscious red cherries, plums, grapes, melons, heirloom tomatoes for ridiculously cheap prices. Pair those with baguette, thick mozzarella cheese (you'll end up eating them every day), and a bottle of French Rosé wine for a picnic lunch!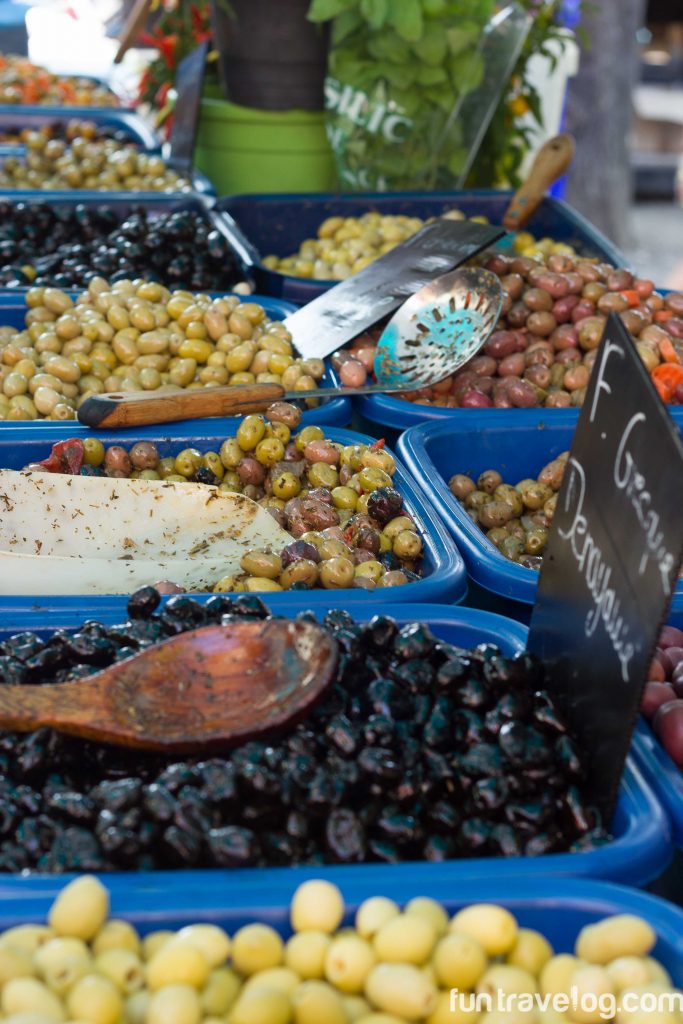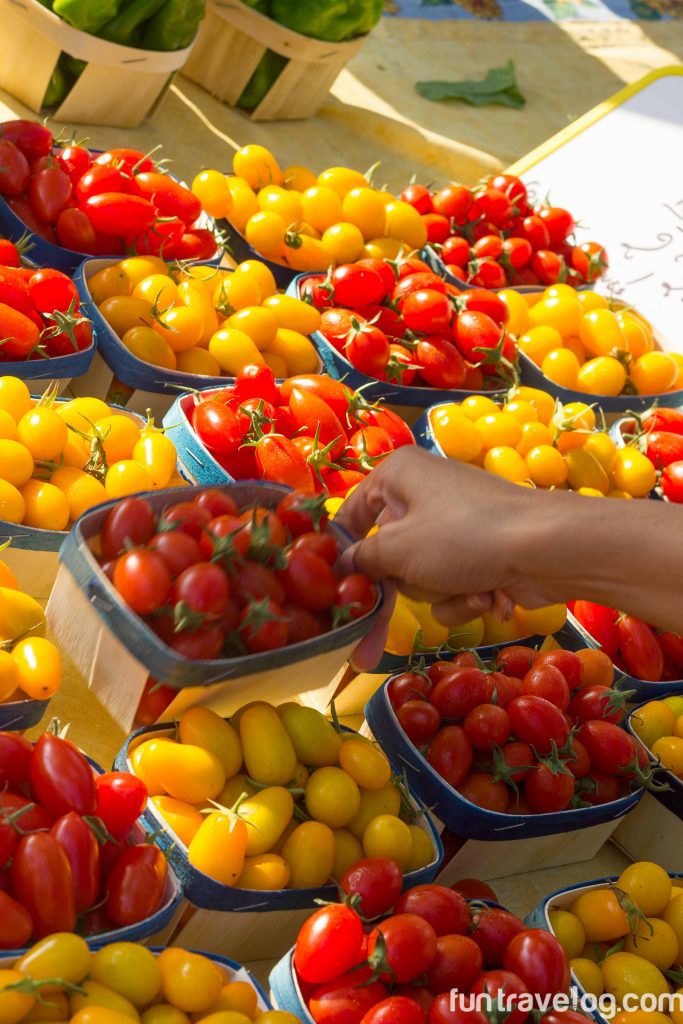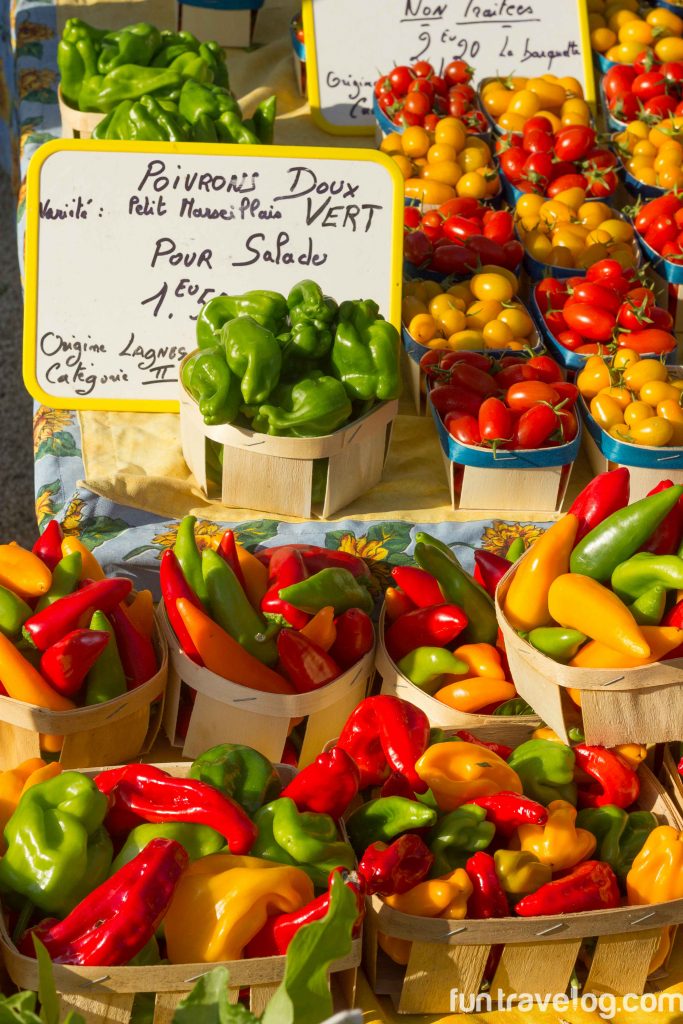 Tip: Make sure to head to the markets early on. Afternoons are hot and sunny and that's when you'd rather be in the pool or taking a siesta.
2. Lavender Fields
July and August are busy months in Provence for all the right reasons. Lavenders that bloom at this time of the year are the biggest draw for visitors. True lavender requires an altitude of 700m or lower to grow, which makes this region ideal for these purple blooms. For photography and landscape enthusiasts, endless lavender fields end up being addictive – as one appears to be more beautiful than the other.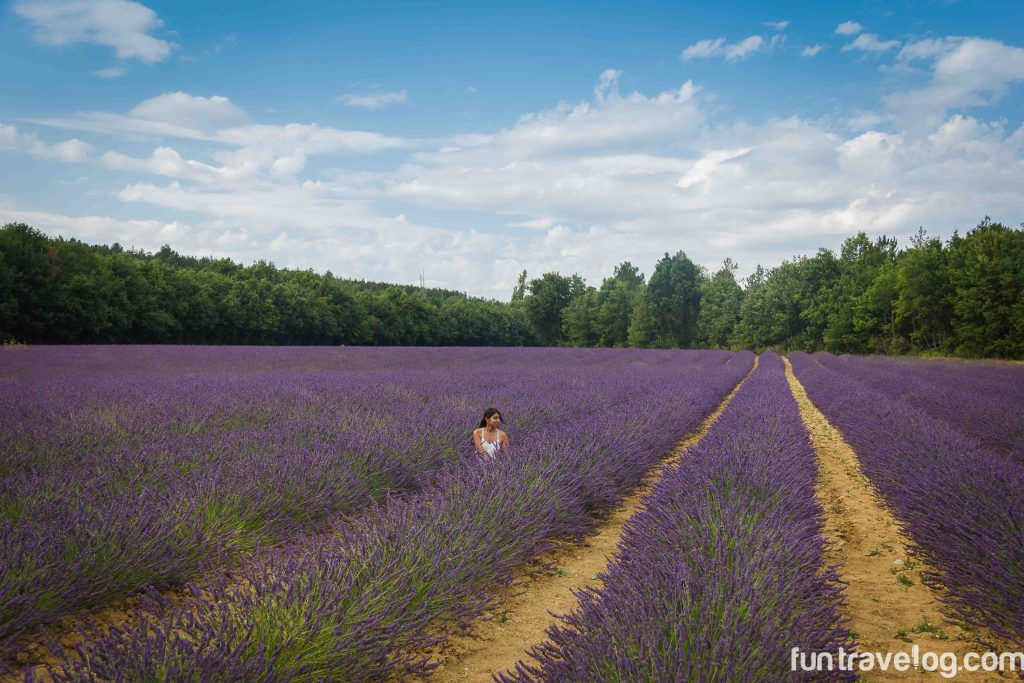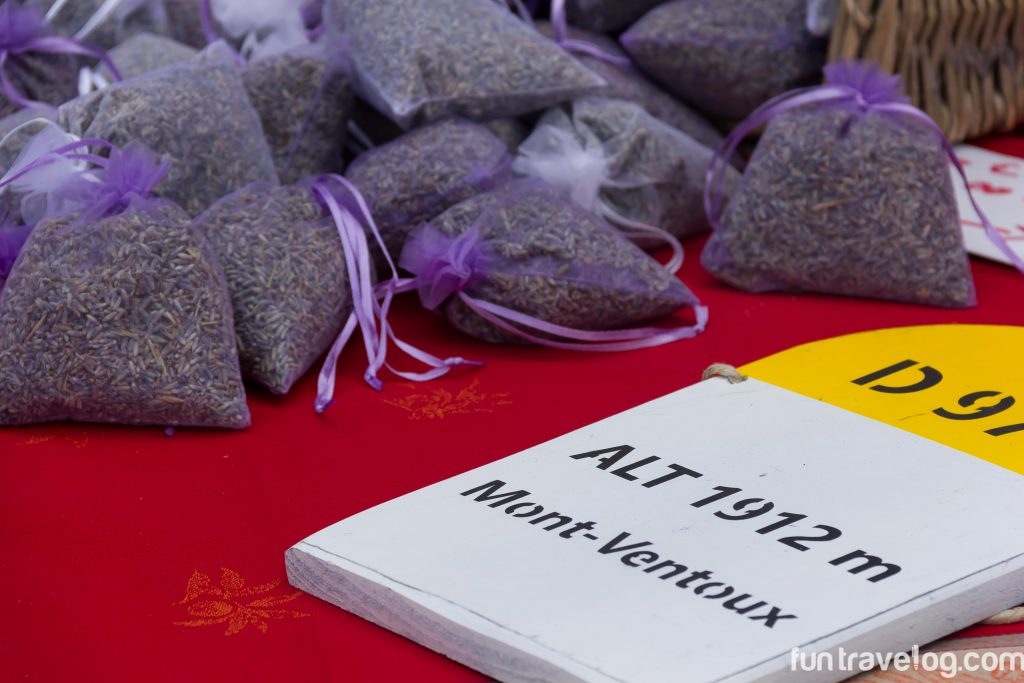 We've dedicated an entire post to exploring lavender fields.
PS: Aside from lavender fields, the region is also home to stunning poppy fields, which usually bloom before lavenders.
3. Villages
I was incredibly tempted to visit every other village mentioned in 'A year in Provence.' But that wasn't going to happen in five days. In reality, the focus of our trip guided us to pick villages to stay close to. Knowing that lavender fields and markets featured high on our wish list, we chose to stay near the village of Gordes (for its vicinity to lavender fields in Vaucluse and Sault) followed by L'Isle la Sur la Sorgue (for its antique market, and vicinity to Saint Remy & Coustellet).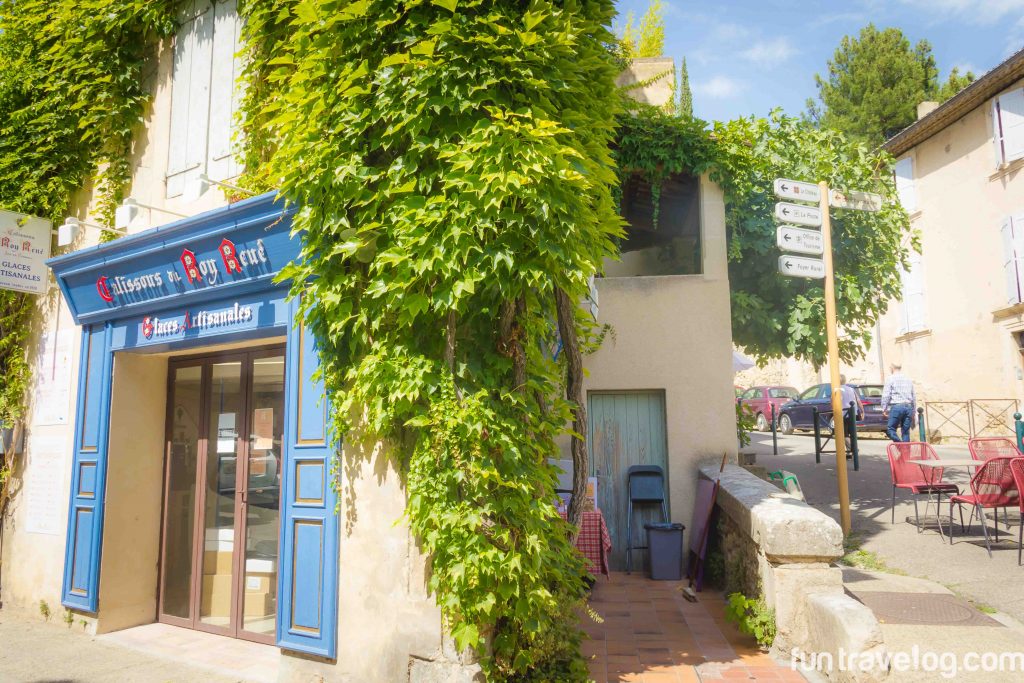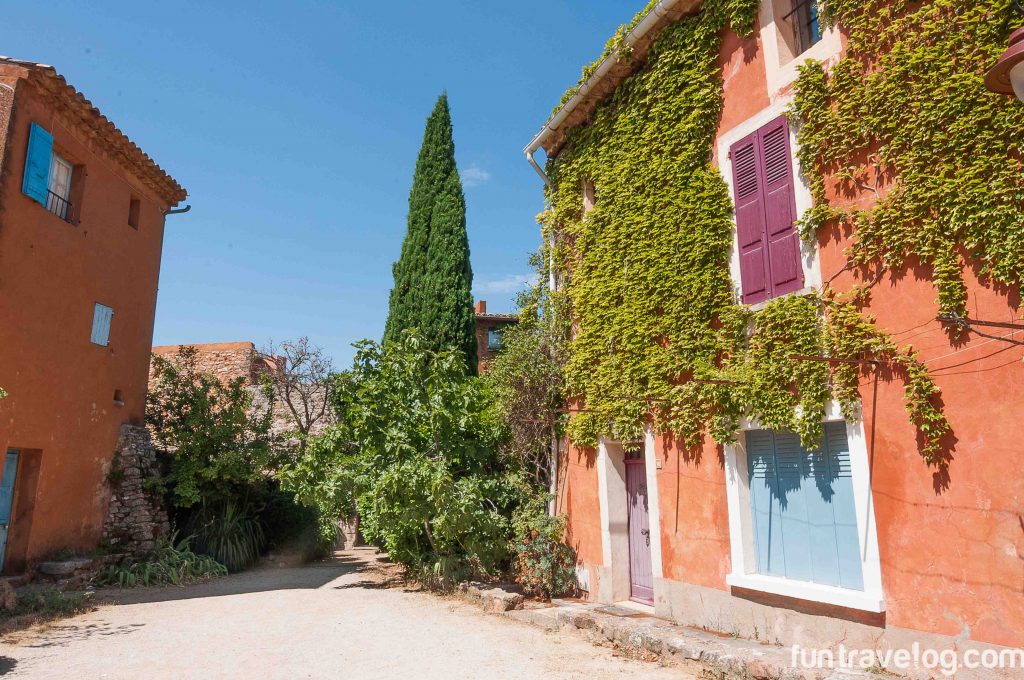 4. Michelin starred restaurants
Foodies, rejoice. Very few countries or regions can match France's dedication towards quality cuisine. Waste no meal, because this is the place where each can be a special one. From homemade jams at B&Bs to creatively plated entrees in restaurants, food in France is delicious. With a large number of Michelin restaurants concentrated in the region, the choices are aplenty. This time around, we requested our hostess to pick a fine dining restaurant for us. She chose L'Auberge, where we enjoyed one of the best meals in a long time. Read about it here.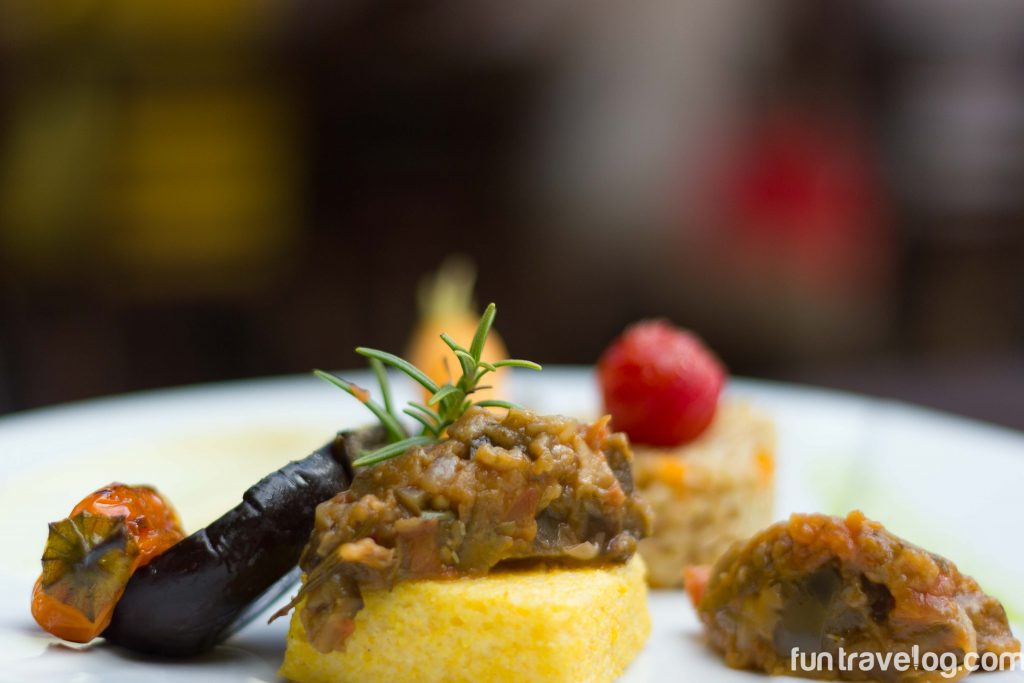 5. Art
Had we not been running around mesmerized by lavender fields and farmers markets, we'd have certainly spent more time chasing spots frequented by artists like Van Gogh and Cezanne. To be fair, we did spend an afternoon walking through a trail dedicated to Van Gogh in Saint Remy, a village that inspired the artist, and realized that we had barely scratched the surface.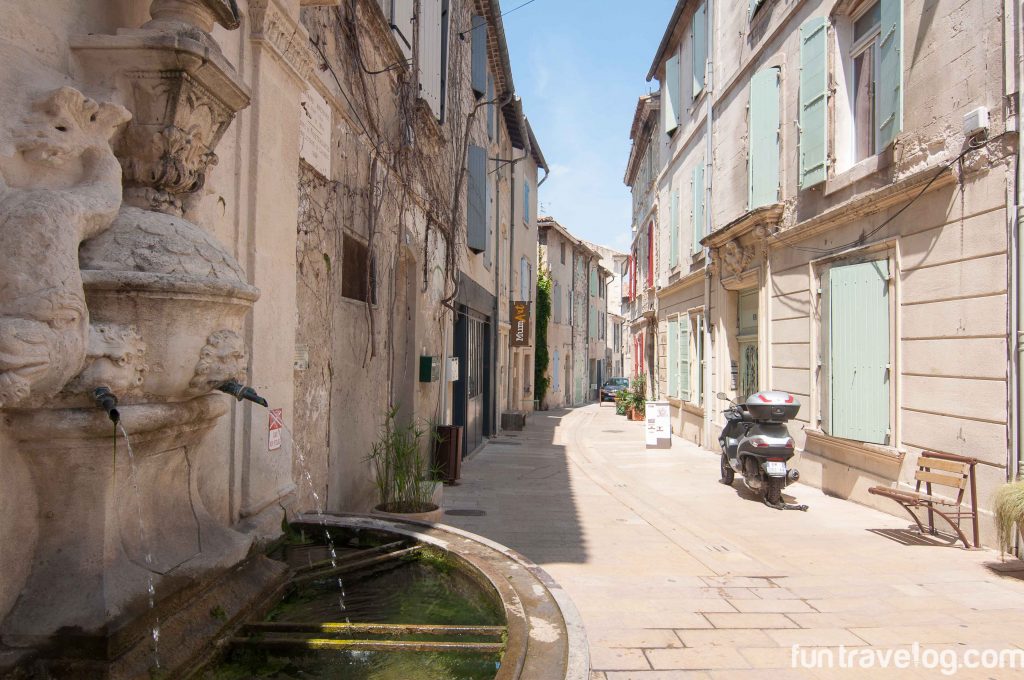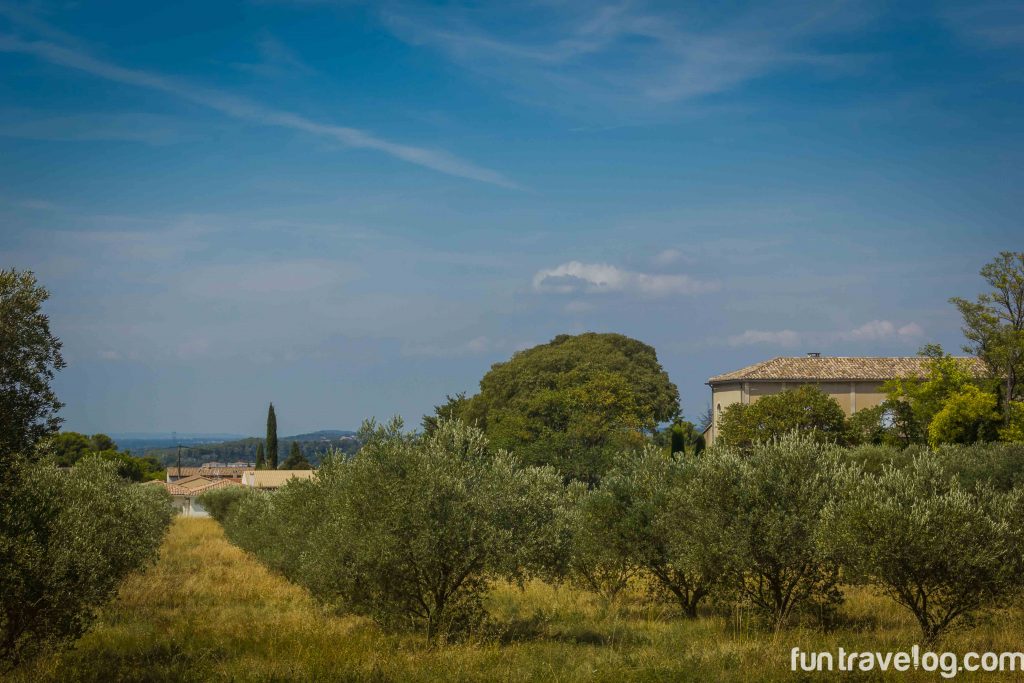 A small region like Provence can open up so many travel possibilities. The best way to overcome the choice dilemma though is by simplifying your expectations – an idea that we were only waiting to embrace!