When we were planning a slightly last minute road trip to this breathtaking terrain, we found tons of information and tempting photographs on the web. That made filtering a bit difficult. Lucky to be with a group of friends, we managed comfortably with a pool of resources at our disposal. But having "been there done that", we can safely put down little tips that made our Ladakh experience a memorable one and some that would save you a lot of trouble. Take a look and bring this side of India higher up on your bucket list.
1. Start slow and be ready to stop at numerous points each day of your road trip (hard to miss capturing scenes like this one below)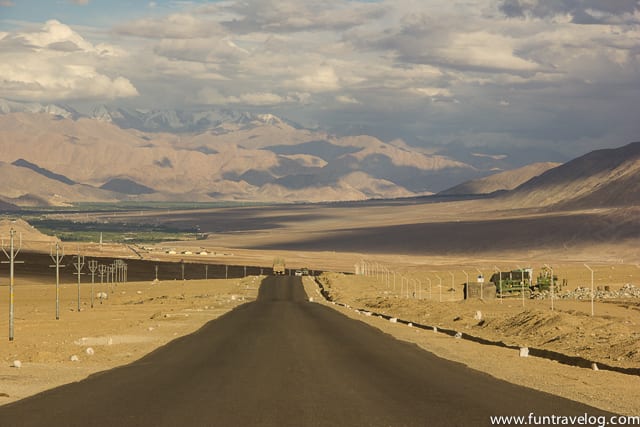 2. It's not just about your way or the highway. Sometimes it's the sheep's way. And you gotta let them pass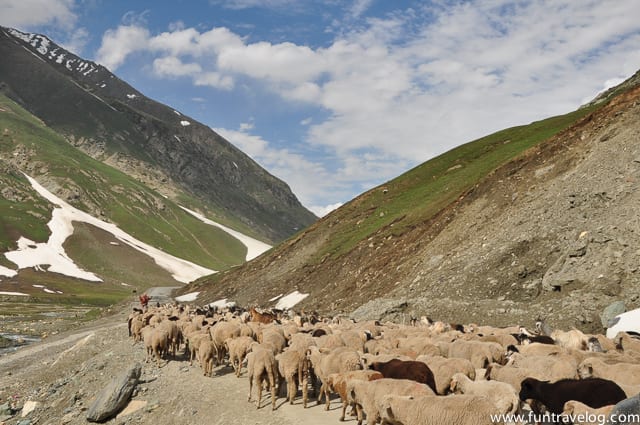 3. Drop dead beauty is preceded by jaw dropping dangerous journeys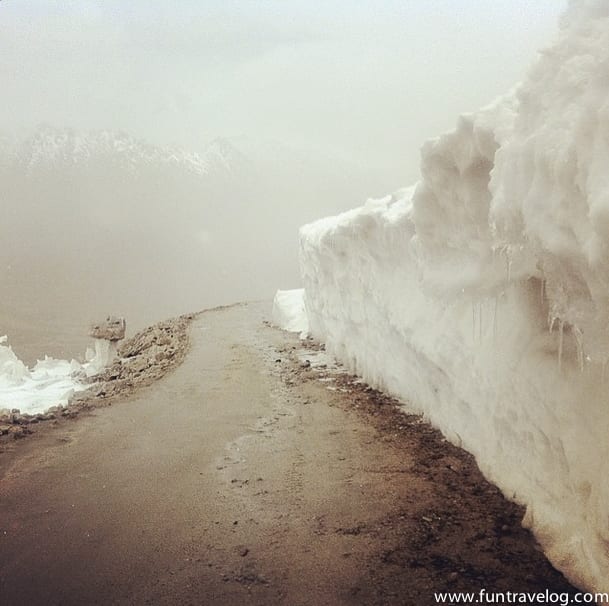 4. Monasteries may appear to be regular tourist spots but they're the best way to discover another culture and religion. Spend some silent moments and you will be captivated.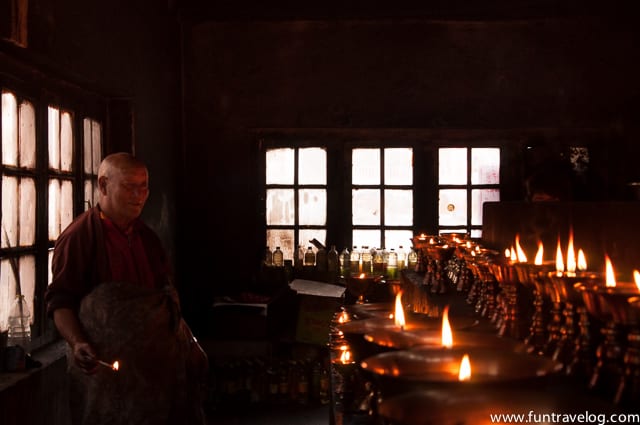 5. Be prepared to fall sick at least once throughout the journey. Keep those vomit bags  and mineral water bottles ready and find safe corners to breathe in some fresh air.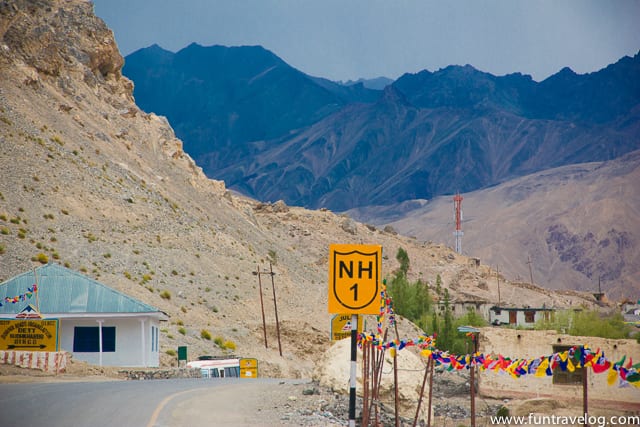 6. Khardungla Pass is over-rated…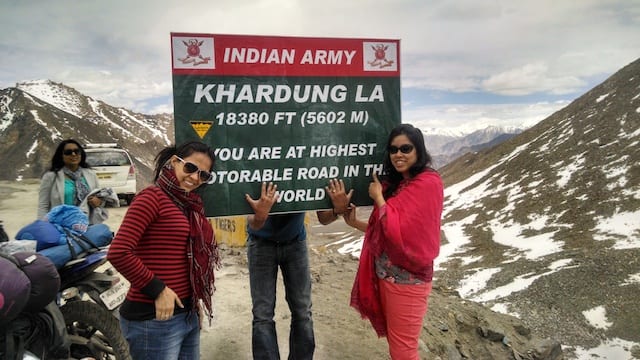 7. Say YES to an overnight stay at Pangong Lake. Such a beauty! Don't listen to anyone who offers you a day trip.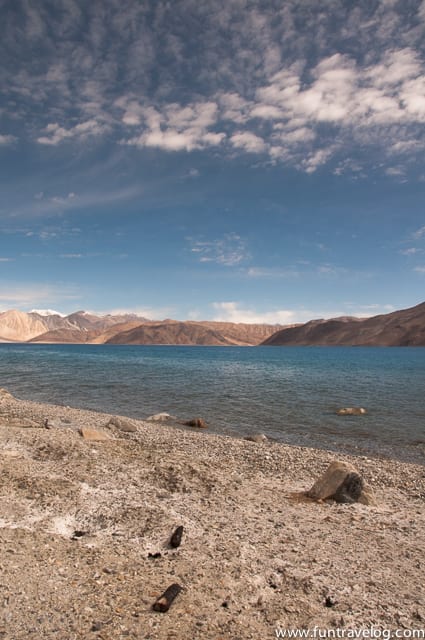 8. Give camel rides at Nubra Valley a pass – but do wait till sunset to get a dramatic shot against those overwhelming backdrops.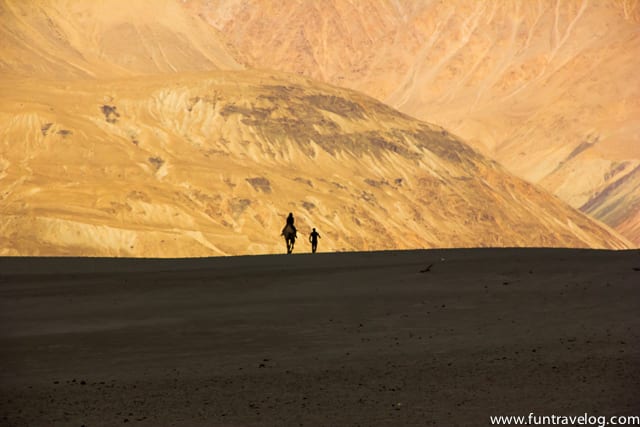 9. Try and catch a music/rock concert at Leh- it is a great way to live the life of a local and mingle with them. These people are happy with their surroundings and value their limited course of food and entertainment.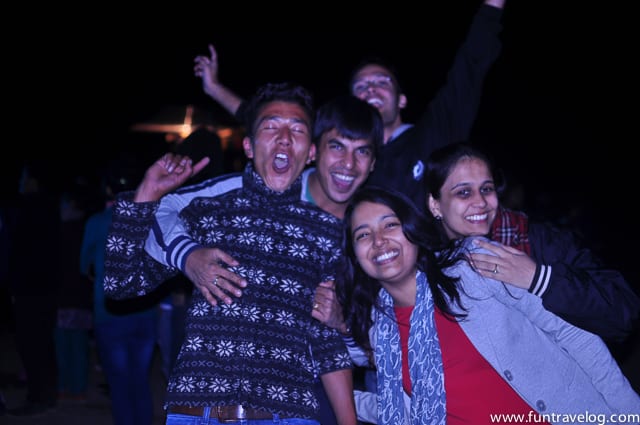 Bonus tip: Hike up to the top of Leh Palace to get a bird's eye view of the town.