I spent a good part of March'18 keeping tabs on the state of the weather in Japan. Planning to visit Japan during spring, when plenty of other travelers flock to see the cherry blossom (sakura) blooms, involved calculated guesswork. Unwilling to rely on luck, I tracked Japanese sakura forecast websites, bookmarking and making mental notes to revisit them. I also joined a set of enthusiastic Japan travel groups (this and this) in virtually praying for our stars to align with the season. Our past travel experiences in Mykines and Machu Picchu have taught us that weather conditions can be the greatest travel deterrents or enablers. So I latched on to the internet to help lead us to the best sakura spots should the weather be on our side. Afterall, in a country filled with thousands of sakura trees, surely a few would be in bloom for us to see?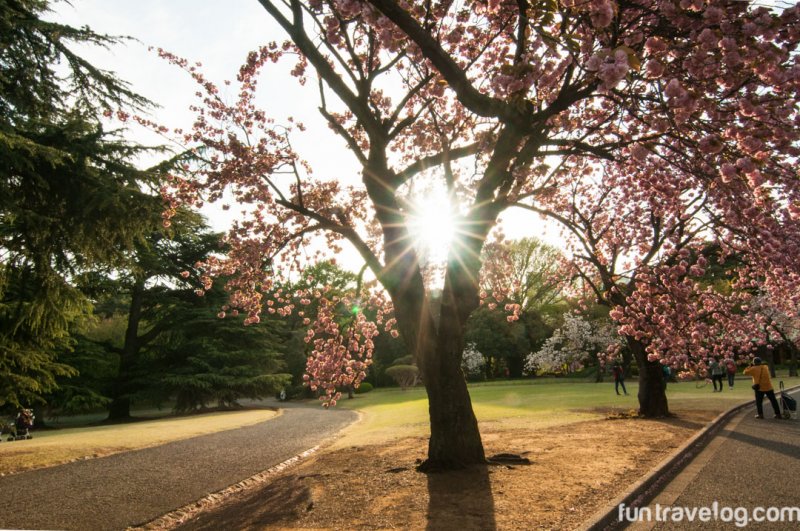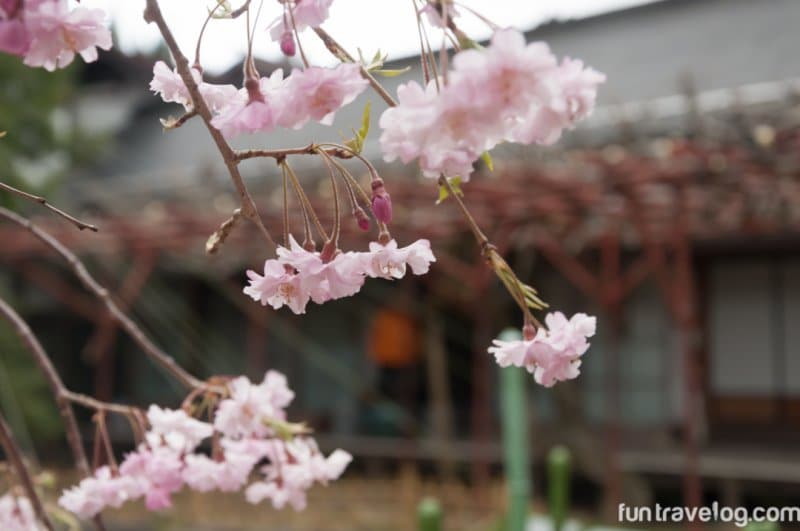 Imagine my horror when two weeks before our planned vacation, the web erupted with photos of the first blossoms in Tokyo and Kyoto. These were the cities where we were most hoping to view the white and pink five-petaled flowers. As spring decided to show up earlier than expected, the blooms peaked days before our arrival. Naturally, I spent our pre-departure days worrying about the weather. I crossed my fingers, knowing that a drastic spell of wind and showers could wipe our chances of seeing sakura trees altogether.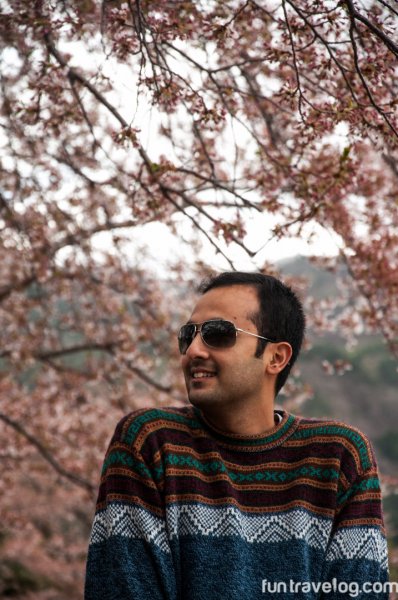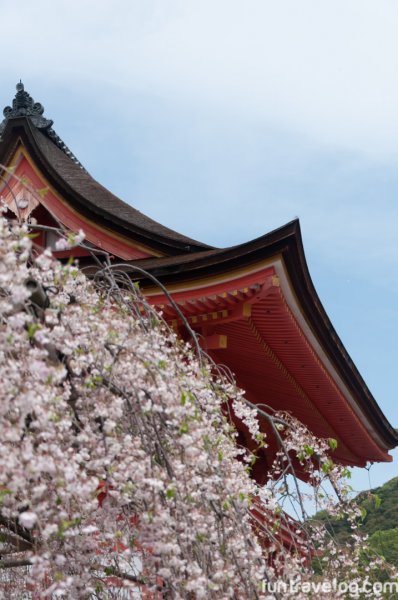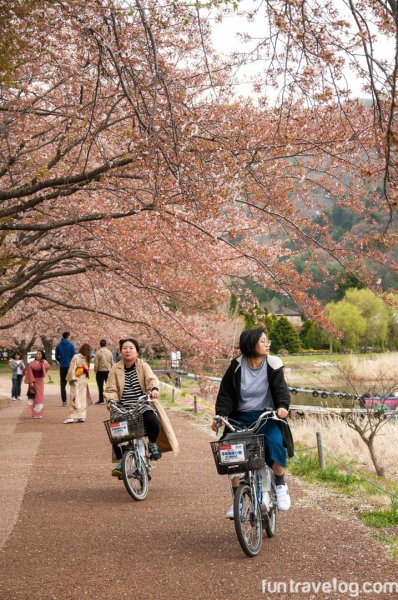 For the Japanese, the sakura season holds a deep significance. It is a reminder that although beautiful, life is also fleeting, similar to the precious sakura petals that mature and fall within a span of days. The trees stand for renewal and hope. Along those lines, I traded my obsession for faith.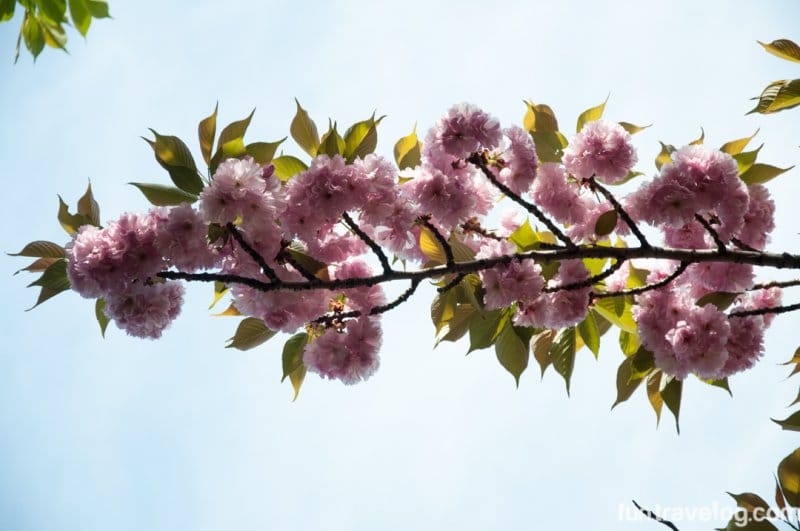 Thankfully, our luck sustained. We experienced the sheer joy of watching not one or two but multitudes of cherry trees in their prime, arms wide stretched in all their glory. Our cameras never grew tired. My eyes continued to be mesmerized by the presence of these delicate flowers. Eventually, we ended up seeing unparalleled blooms in places that we hadn't even planned on visiting.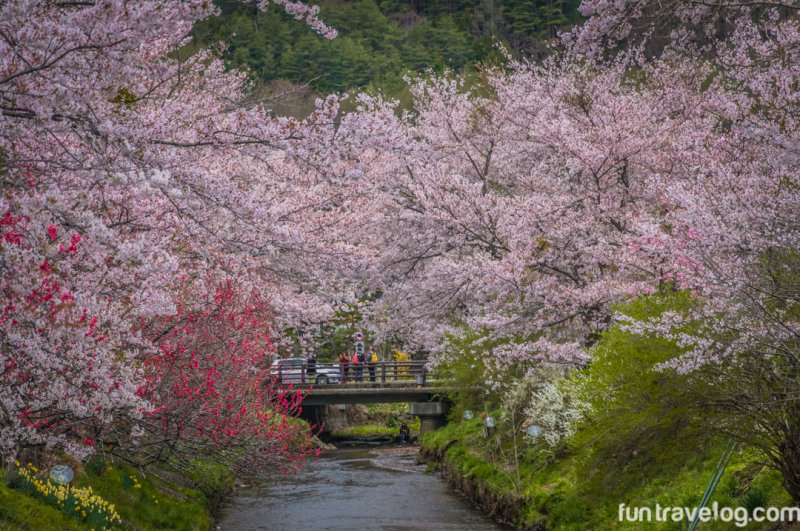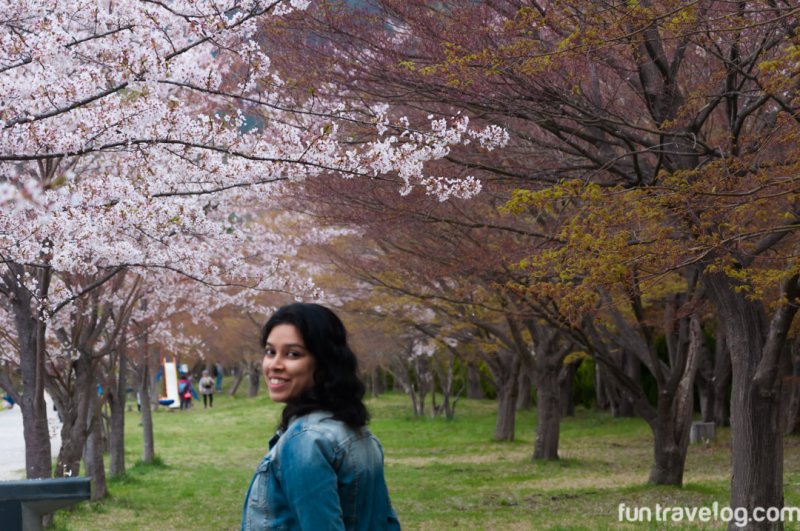 Some of the places where we found blooms at their peak:
Tokyo: Shinjuku Gyoen National Park
Kyoto: Maruyama Park, Gion Corner, parts of the Philosopher's Path (a beautiful walk regardless of blooms)
Koyasan: Shojoshinin Temple, and the entire stretch of its main street
Mount Fuji: Lake Kawaguchiko north shore, Oshino Hakkai park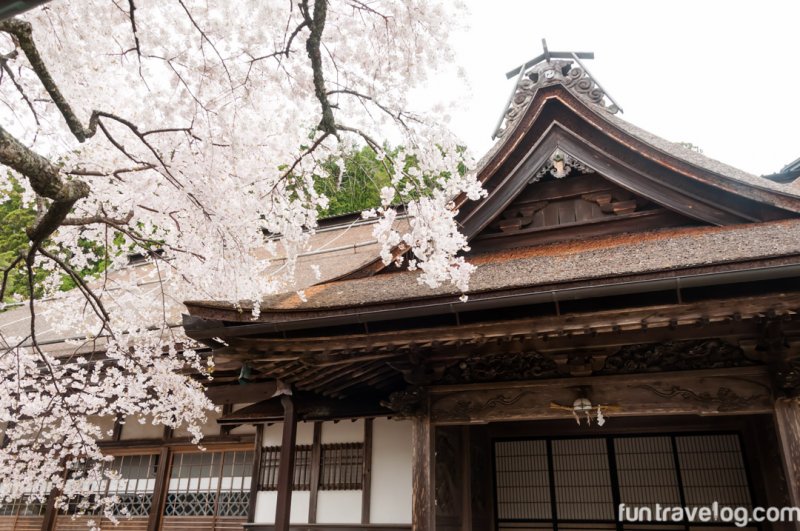 Sakura Season: Planning Tips
If you plan a visit to Japan for sakura viewing, know that:
While cherry trees bloom based on weather conditions, chances are that you will definitely spot some trees in their prime if you plan to be in Japan from mid-March to mid-April.
There are thousands of cherry trees in Japan. Spring arrives in the southernmost part of the country first, and subsequently, the cherry trees in those regions bloom as early as late February. If you plan to visit in mid or late April, your best bet of spotting cherry trees is in the northern region.
Once a tree has bloomed, its petals are likely to remain for a maximum of 12-14 days, after which they begin to fall.
Rain and wind are the enemies of sakura lovers!
Even in the same region, some varieties of cherry trees bloom later than others (ps: there are over 200 kinds of cherry trees). Follow sakura tracking websites to find parks and spots where trees are still in bloom. We found Weathernews.jp and Japan-Guide to be particularly accurate with predictions. The Japan Traveller Facebook group also started a thread with updates about sakura blooms. Make sure you check these sites before you plan your day out while traveling.
After a while of spotting singular sakura trees, you'll find yourself craving for a vast expanse where all trees are at their prime together. Seek those spots, they are attractive beyond words!
Don't be discouraged if the locals tell you that the blooms are over even if you are late to the party by a few days.
Cherry trees bloom late in mountainous regions. If you miss the boat in the cities, make sure to plan day trips to the mountains. Leave room in your itinerary for such plans.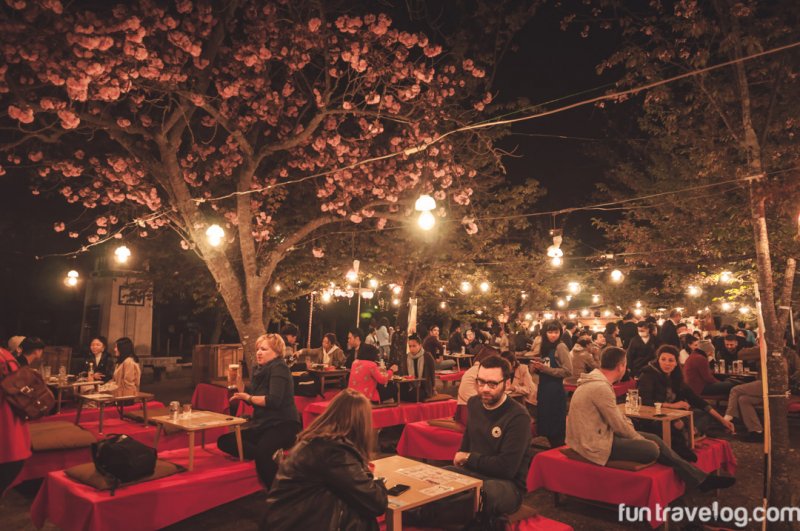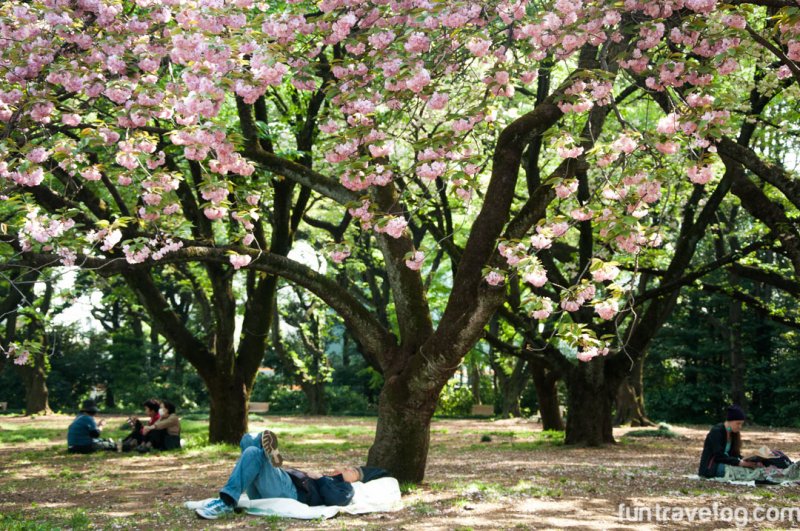 Things to do during sakura season
Participate in a day-time or evening hanami party. Hanami is a Japanese tradition of celebrating cherry blossoms. People gather together for picnics and meals under cherry trees.
Taste moist and fluffy sakura-themed Japanese sweets, also known as mochi.
Ride a boat on a river surrounded by sakura trees (this can be experienced in Tokyo's Chidoriga-fuchi moat and Kyoto's Kamo River if you make it during full blooms). Alternatively, bike rides during sakura season in Kyoto are popular too.
Take an early morning walk to see cherry trees. With not a soul in sight, you'll have the trees to yourself.
There's much that we're waiting to share about Japan, including a post for vegetarian travelers. Let's get this virtual Japanese party started 🙂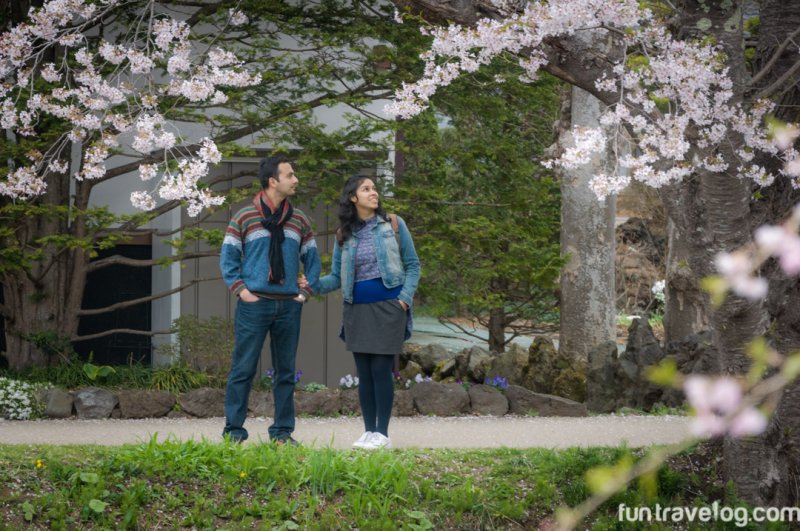 Think this post will be handy for your travel planning? Pin it on Pinterest.