I am visiting an old street in the heart of India. It happens to be a bustling jewelry market by the day. At night, once the "johurees" and gold merchants shut shop, the masters of taste take over, and the street comes alive. Welcome to Sarafa Bazaar, Indore's little haven of delight, satiating the palates of many night crawlers.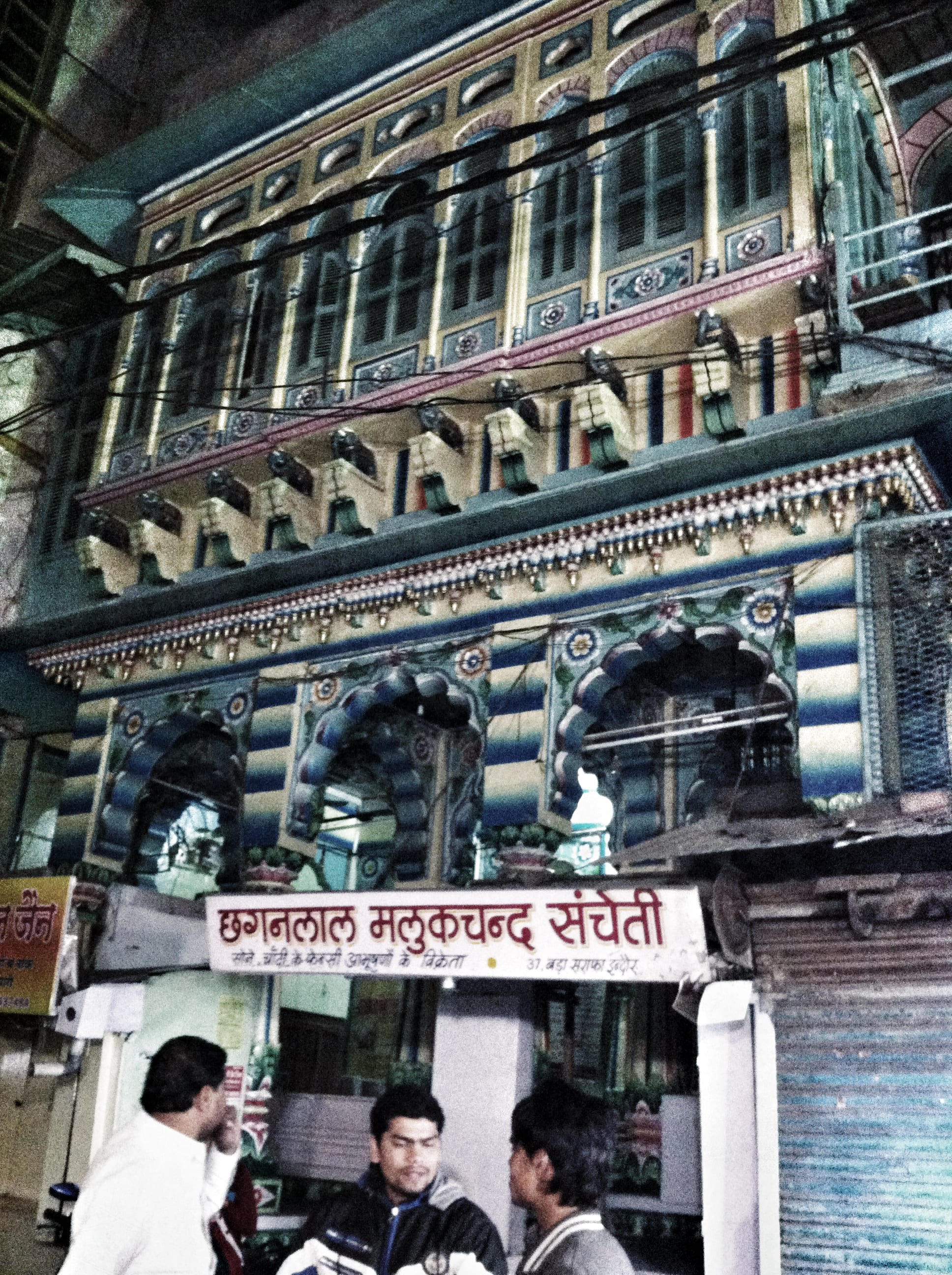 Armed with several recommendations, we reached the bazaar, just past eleven pm only to find the most favored Vijay Chaat House closing up for the day. Undiscouraged, we made our way ahead to discover some of the following treats, which are a must try for any food lover visiting this bustling town of Madhya Pradesh:
1. Garadu

A versatile cousin of potatoes found abundantly in central India, this wild vegetable was first on our hog fest. Deep-fried with generous sprinkles of chaat masala, it was an apt starter for our long session to follow.
2. Pani-Puri with 10 paani flavours
A snack that is sure to fire up debates had its own charm in Indore. We were offered 10 different flavours for the paani – including asafoetida , ginger, kaanjiwada, cumin and garlic out of which the cumin and the asafoetida paani definitely stood out. Those who have a fancy for tang and spice are sure to have a lip smacking experience.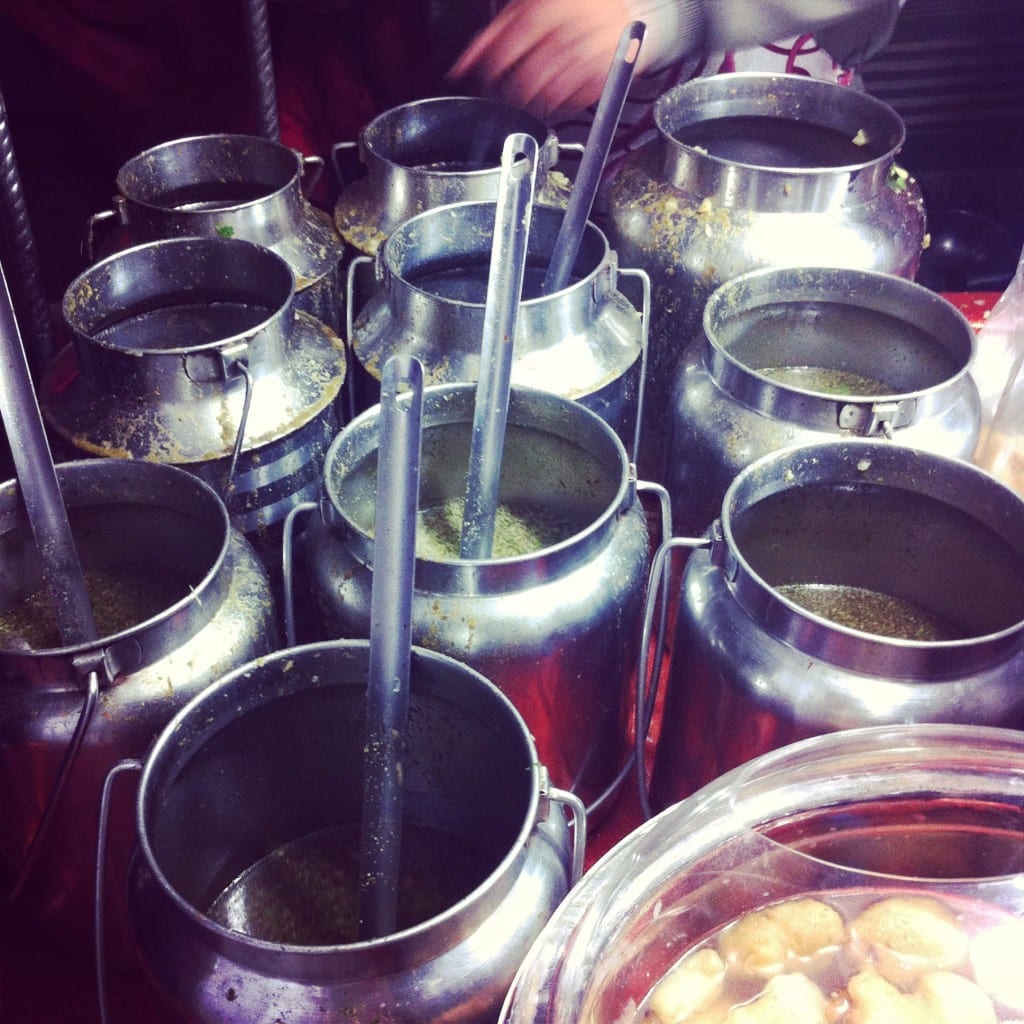 3. Chocolate-Cheese Pizza
To cool off after the spice rush, we picked slices of the chocolate cheese pizza that didn't turn out to be as delicious as they looked, possibly because the saltiness of the cheese may not have gone well with oodles of chocolate. Nonetheless, our taste buds were raring to go.
4. Bhutte ki kees
Next up on our list was this highly recommended bhutte ki kees made with mashed boiled corn, potatoes, coriander and mild spices. It had same texture and lightness as poha, but with a distinct taste of its own. A mild yet tempting snack that we couldn't stop taking another helping of!
5. Sabudana patties
Tapioca or sabudana, a hot favourite among Maharashtrians and Gujaratis, pleasantly surprised us by making its presence felt at Sarafa Bazaar. Boiled sabudana teamed with mashed potatoes, deep fried until perfectly crisp, were served with lip smacking tamarind and coriander chutneys. If we were stuffed, the sight of these beauties sure did make us hungry all over again.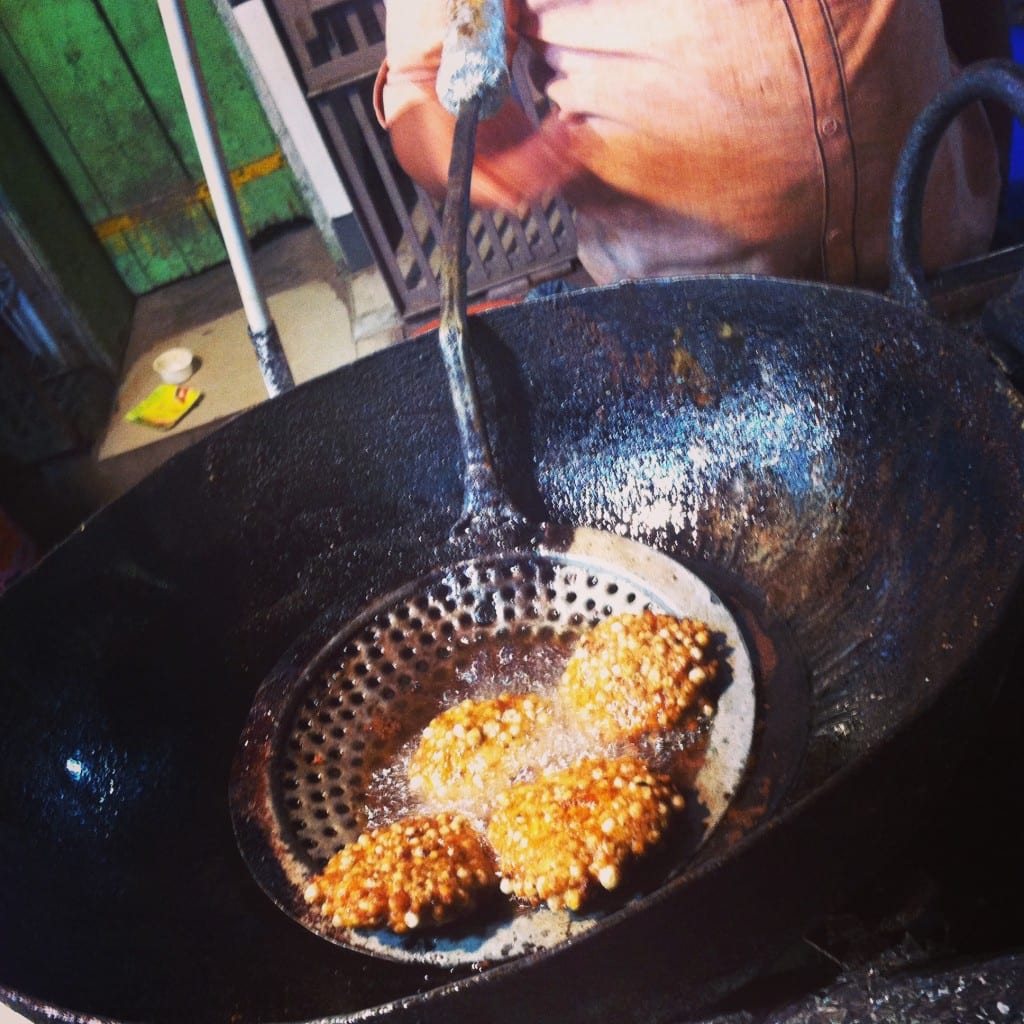 6. Dahi vada
Another popular snack on any chaat lovers list – Sarafa's versions were quite gigantic. Super soft, well-soaked lentil cutlets doused in rich yoghurt, topped with fresh tamarind chutney and spices made for a delicious treat, true to its nature.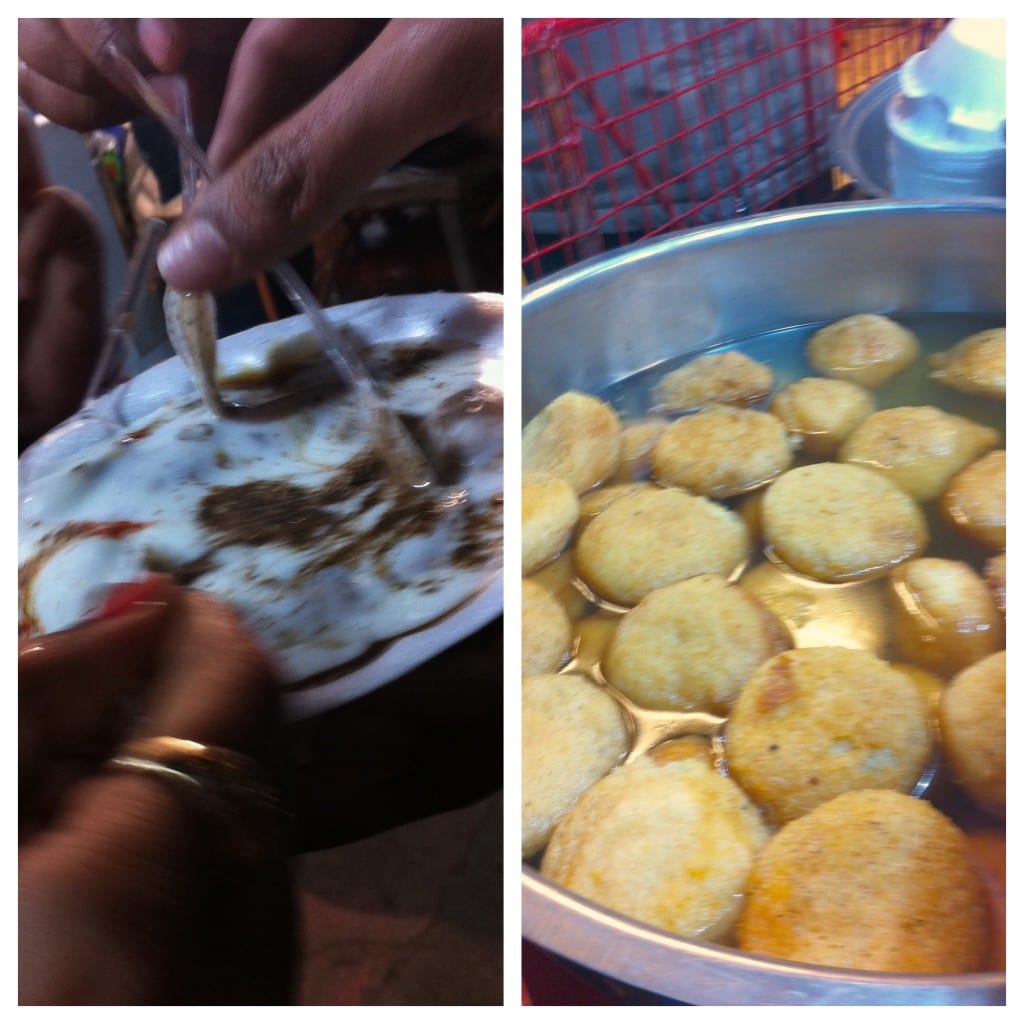 We ended our walk with a round of sweet creamy shrikhand, giving the local hot seller Nagori shikanji a miss. The latter is a twist on lemonade (it contains milk), but we decided to reserve those experiments for another time. After all, who wouldn't want to get on another tasting trail, feasting through the night?
Fact File:
Sarafa Bazaar lies in the western part of Indore, Madhya Pradesh. Four wheelers are not allowed in this area and one has to walk the stretch to sample different varieties of chaats and sweets normally prepared by hawkers who dot the street.
Save