Until we visited the island nation of Japan, I could barely imagine the idea of a perfect world. Most of what we had heard and read of Japan seemed too good to be true, but it all fell into place accurately when we visited the country.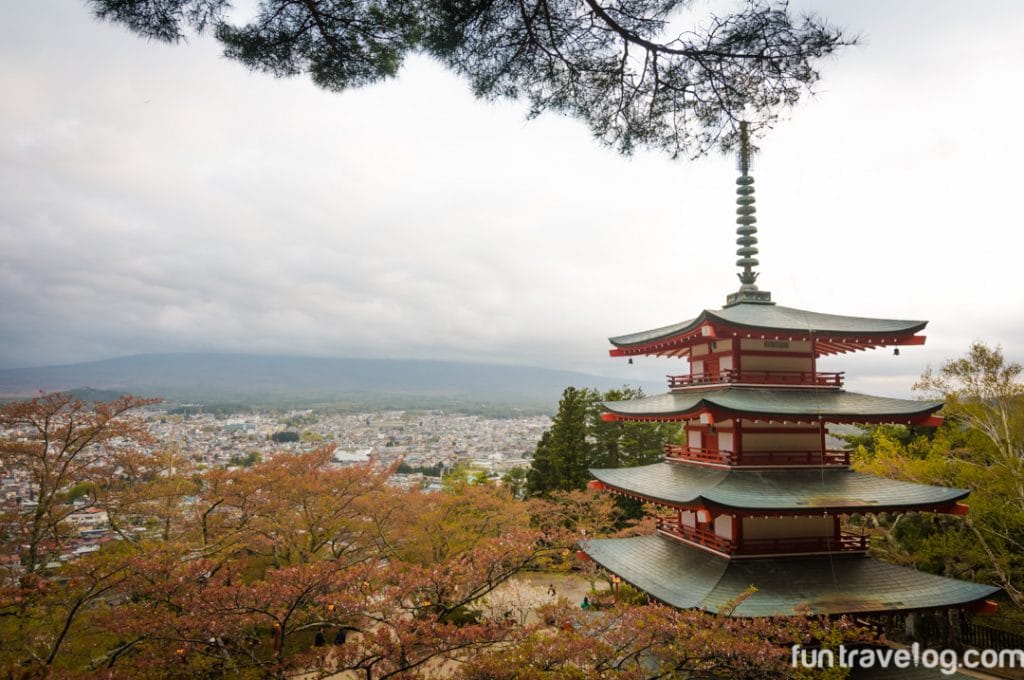 This is the second in the series of posts we have envisioned writing on Japan. Read about the magic of sakura season in this post and do visit us again when we post about our experience of staying in a Buddhist temple in a remote corner of Japan. Also in the works is a post on finding vegetarian food in our 10-day itinerary.
While reading about Japanese cities, towns and its transport system can be overwhelming for any first-timer, here's our experience laid out in helpful terms for you:
What's a good time to go?
Japan has distinct seasons, nearly similar to what we experience in Boston/east coast of USA. The sakura season (mid March- April) there is unlike any other. We have seen blossoms in Boston, Washington D.C. in the past but Japan has to be the prime place to see it. That's why our first blog is dedicated to this timeless experience. Aside from the sakura season, I would pick the Fall season (late Sept- Oct) for a visit. (side-note: even though we are biased about the fact that New England has the best fall foliage #sorrynotsorry)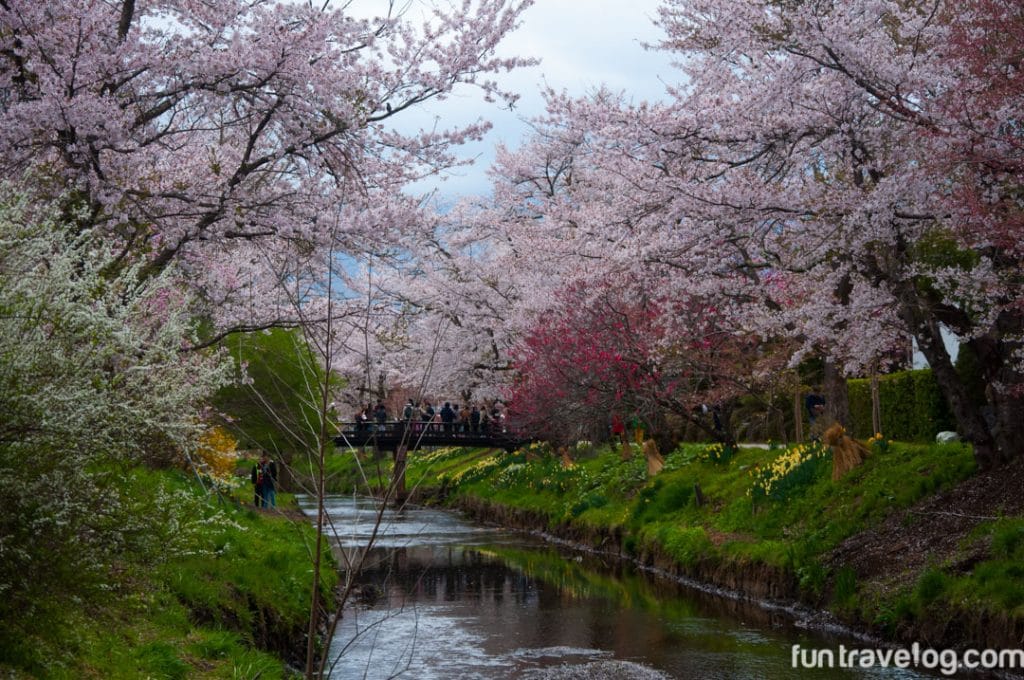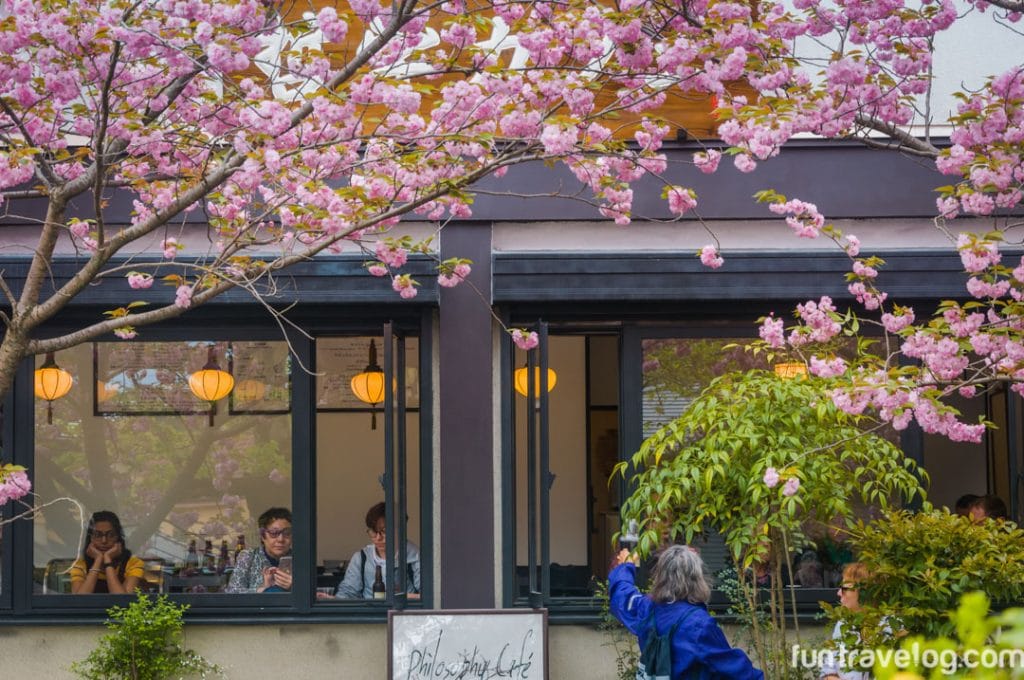 Getting around
Japan's public transportation system is an exceptionally positive experience and a necessity. Even though we are suckers for road-trips, renting a car in Japan was unnecessary. Moreover, it is a system you can rely on with default rate to an absolute minimum. If a bus is supposed to depart at 3.40 PM, it will arrive a few minutes earlier and depart at its scheduled time. Not a second late. Traveling on bullet trains ('Shinkansen') was the highlight of our trip. These trains average a speed of 320 km/hr but you won't face even the slightest discomfort (for example- think of how many times your drinks might have spilled/shaken on an airplane or other trains? This never happened to us in Japan!)
This leads me to recommend the Japan Rail Pass. Only available to tourists, this pass is best used to explore Japan extensively. To put it simply, if you're planning to take a return trip from Tokyo to Kyoto on the Shinkansen, the pass will more than cover its cost. Use this handy tool to evaluate if the pass is worthy of your trip. It comes for 7,14 and 21-day duration. Just remember that the pass needs to be ordered in advance, as you will need to exchange the voucher for the original pass at one of the JR offices when you arrive in the country. It is also possible to choose a future activation date for the pass if you don't need it from Day 1 of your trip. The counting of days, depending upon the duration of your pass, begins from the chosen start date (and it is by calendar days, not by the 24-hour clock). In our case, we got a 7-day pass, arrived in Tokyo on April 8, exchanged our vouchers for the actual JR passes inside Narita airport with a chosen start date of April 9. This allowed us to use the pass through April 15. Sounds confusing, but it's all easy-peasy 🙂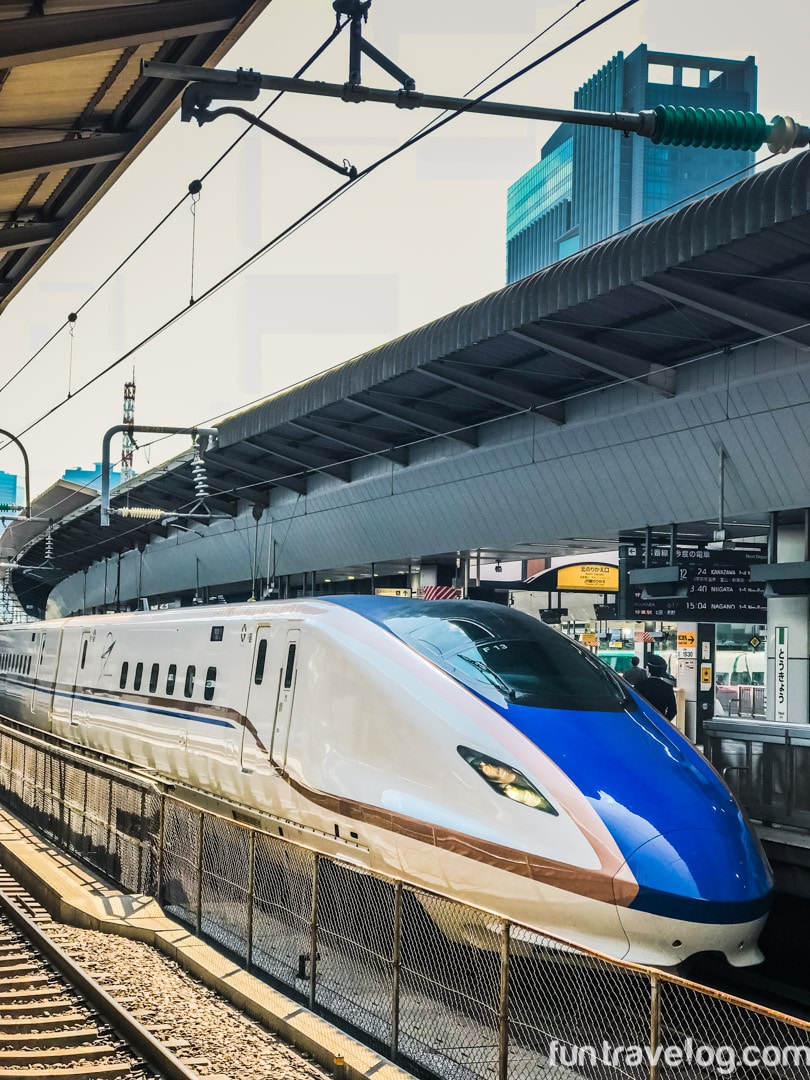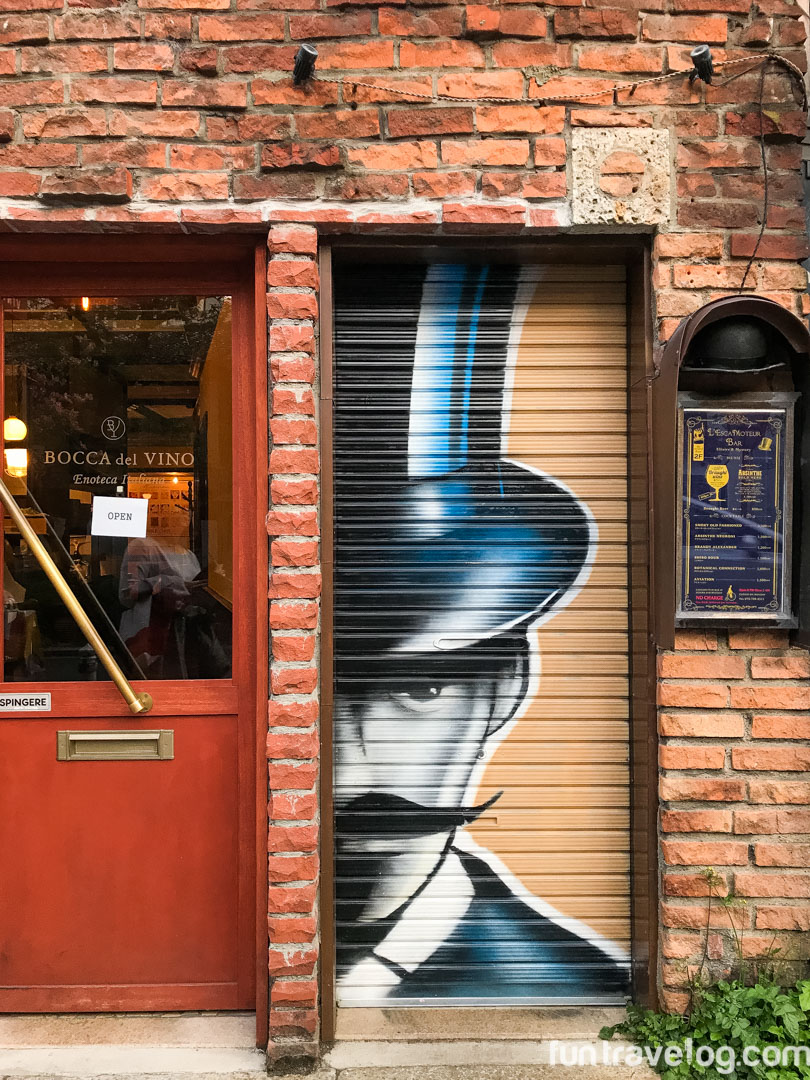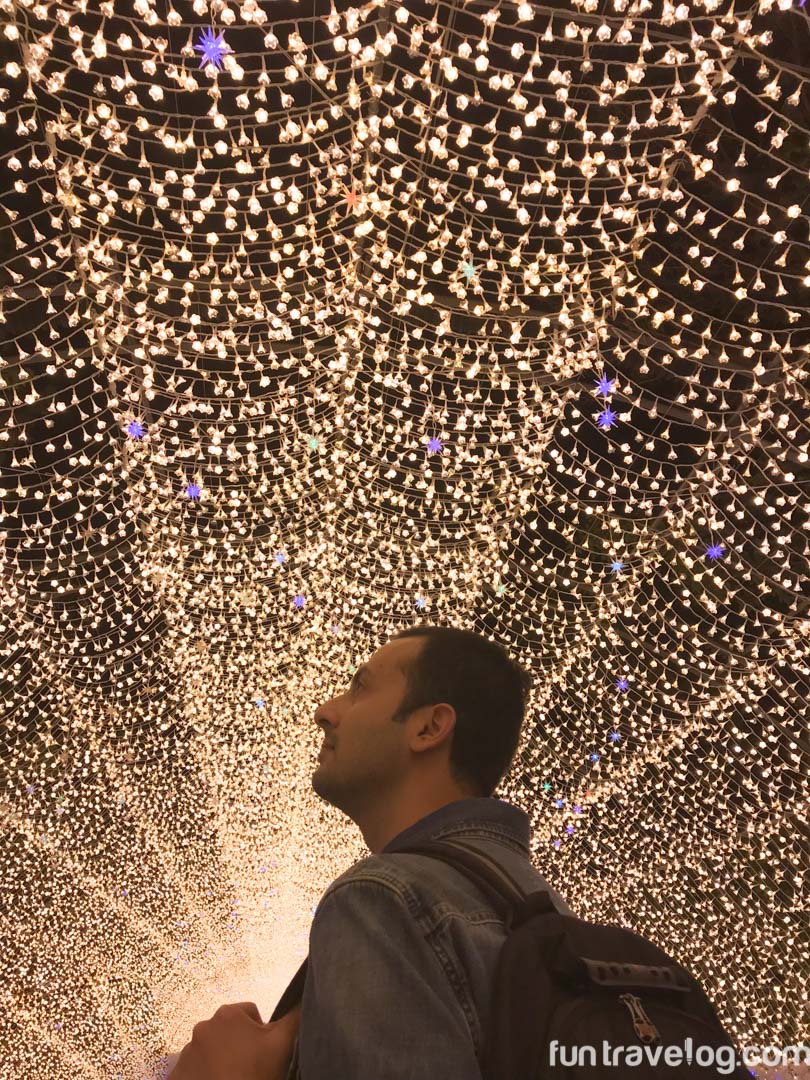 Stay & Luggage Transfers
Choose a mix of accommodations while planning your itinerary. The big cities of Japan can be notoriously popular for very small sized hotel rooms. We carefully read the reviews and paid attention to the sq. ft size of rooms before booking (in general, look for at least more than 170 sq.ft for two). In Tokyo, we paid a little premium to get a room on a top floor with skyline views and more walking space. On the other hand, staying in an onsen ryokan or a Buddhist temple will provide you with a royal experience.
Japan makes traveling around easy. Their shopping is great, so it is natural that you'll be stuffing your bags. But why carry those bags when for a small fee you can transfer them to the next city or town that you're headed to? Of course, this service is reasonable only within the country and that's where you most need it. Many hotels can arrange this for you. Nowhere in the world have we seen such an ingenious service. We sent one of our bags via the local post office from Kyoto to our last destination hotel in Mt. Fuji area, it took ~17 USD and arrived in two days safe and intact.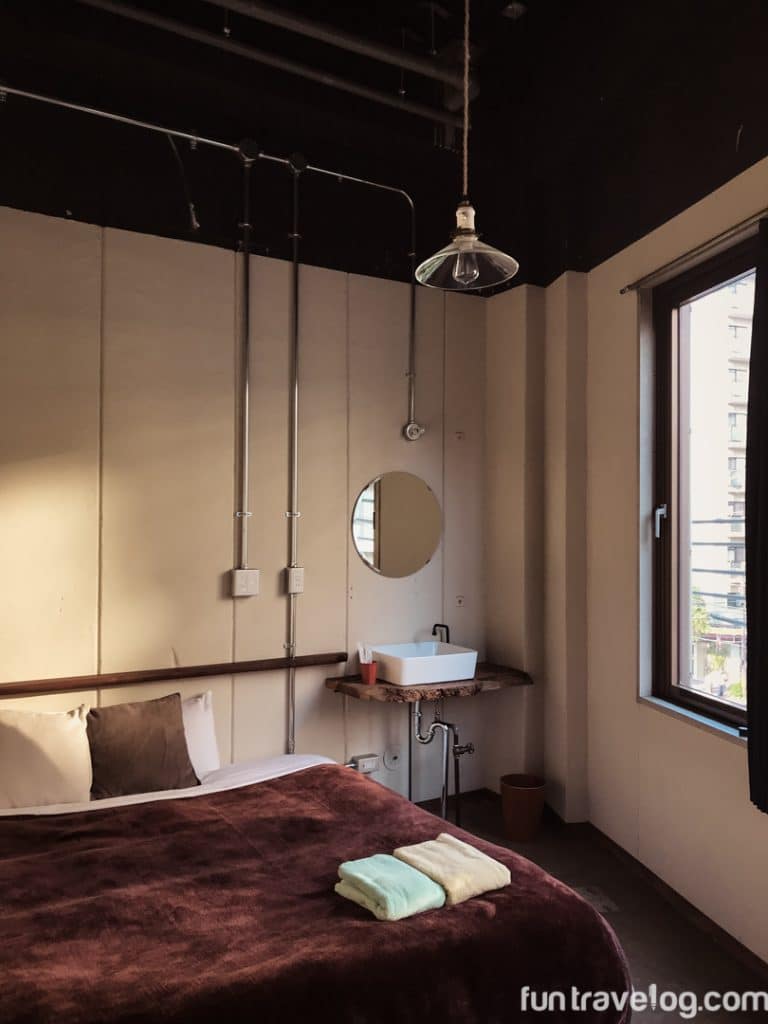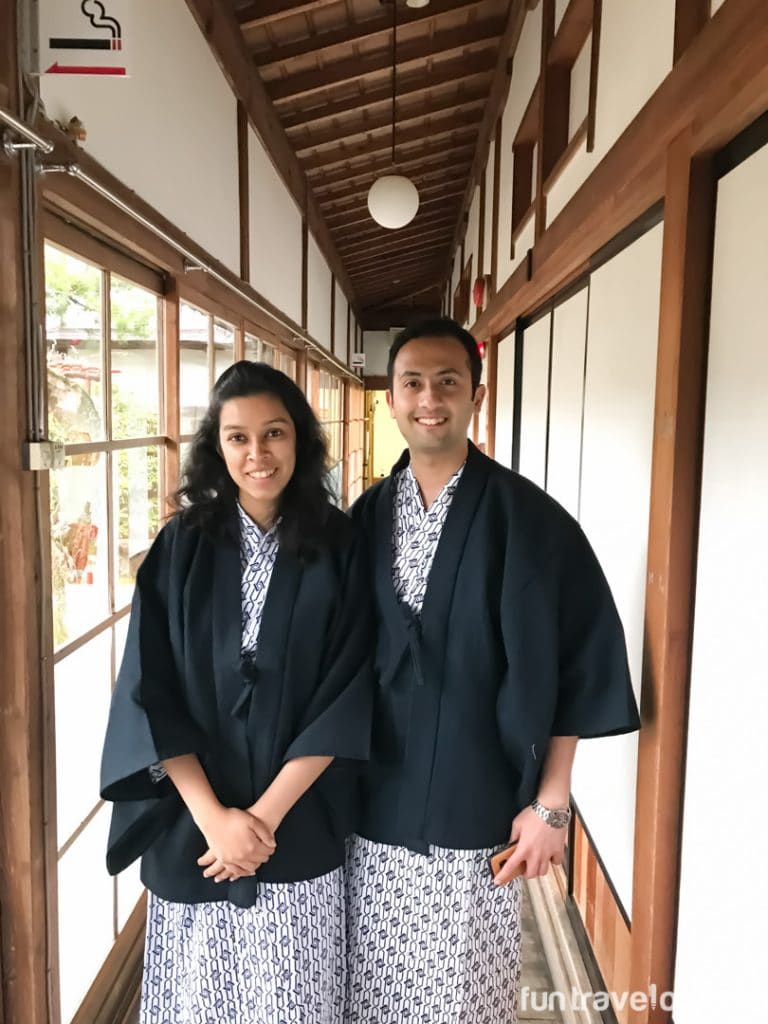 People
I can't imagine how this country was involved in horrific wars in the past, The people here are helpful beyond words, and there'a sense of calmness prevailing everywhere. To share a small story- we were inside the busy Kyoto JR station during peak transit hour and wanted to reach a certain platform. A salaryman walked with us till he knew we were at the right place, and it was probably in the opposite direction to where he was headed. Multiple encounters such as this have increased our admiration for Japanese people. The takeaway here is that while Google Translate and Maps do help, your best bet sometimes is just to ask the officials and locals.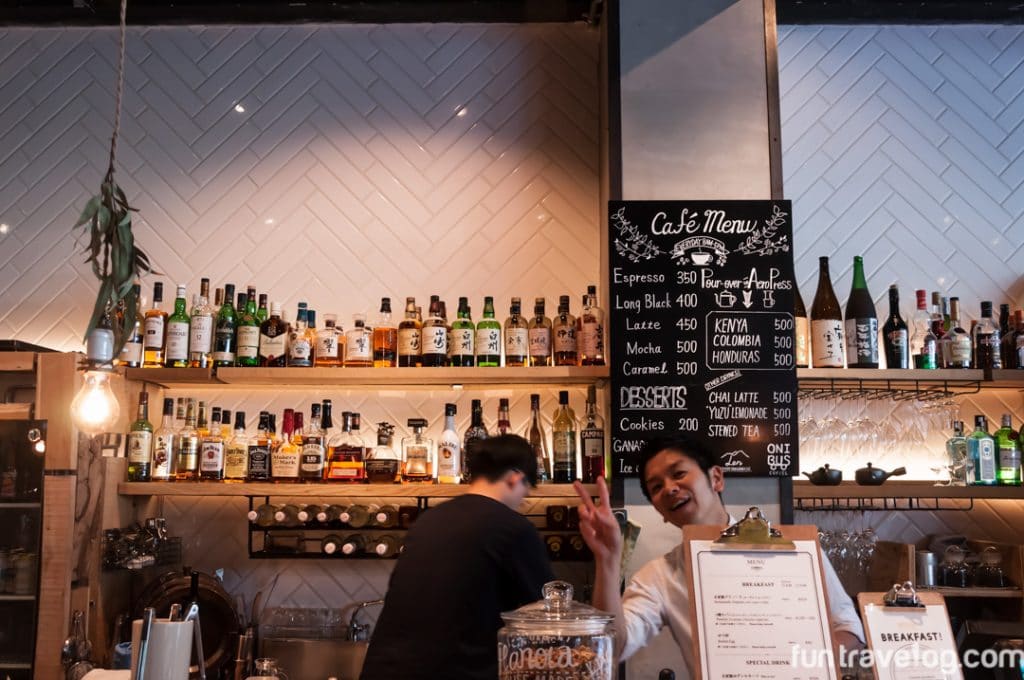 Food, Culture, Shopping
Japanese convenience stores are the ultimate foodie destinations. Such was the variety on offer that we ended up frequenting stores like 7-Eleven, Lawson's more out of excitement than the requirement. We were exploring Japan during the cherry blossom season when picnicking under cherry trees is a popular activity. Almost every other day, we found ourselves buying assorted delicacies for snacking, or to bring back as gifts. Plus it was easy on our travel budget too.
If you're fond of shopping, Japan is the place to be. And I am not just talking about clothing or electronics. Think matcha cookies, Japanese sweets, handmade stationery and sake (their official drink). That too, packed with superior aesthetic standards. And of course, don't forget to bring back KitKat chocolates. We got flavors like matcha, sake, wasabi, sakura, raspberry and are currently indulging in them everyday 😛
We are not fond of super-touristy activities. However, wearing a kimono and exploring temples in Kyoto felt totally normal. There are numerous rental shops in Kyoto. We rented from Kyoetsu as it was close to Len hostel where we stayed.
Much like our home country India, cash is pretty much the king in Japan. Carry Japanese Yen always. We realized the exchange rate to convert your USD into Yen is poor in the United States. Sometimes you might be better off withdrawing at ATM's once in Japan (be sure to set your travel alert with the bank). On the contrary, it is much much better in Asia. Fact check- my bank was offering $1= 100 yen while our friends from Singapore got @107. Yet to be on safe side, we took yen of ~200 USD before leaving from Boston. Once there, we withdrew cash twice but tried to use our no foreign-transaction fee credit cards wherever it was accepted.
One last tip: while taking the Shinkansen from Tokyo to Kyoto/Osaka, sit on the right-hand side for a clear view of Mt. Fuji. It comes into sight a little under an hour and stays for about 10 minutes or so.
Do you aspire to visit Japan? If yes, was this helpful? Let us know your thoughts in the comments.