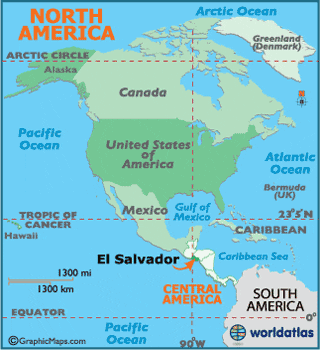 El Salvador. Not the most expected travel destination for most hopping onto a flight. I've always had a curiosity for new cultures and when a friend who is a native of the country extended an invitation for a visit, I was game.
It wasn't easy to reach the country, despite flying from the land of Uncle Sam. The direct flights are expensive due to a monopoly by a single airline. I soon found myself on a quiet 5-hour flight to the neighbouring Guatemala and then on a 5 hour car journey to reach the smallest country in Central America.
The primary language in El Salvador is Spanish. My journey started in San Salvador, the capital. Here are some of the highlights from my trip to this little known country:
1. Local food
Being an absolute foodie (and hungry after a really long drive) the first thing I noticed on the streets was a local Salvadoran dish called 'Pupusas' – which are basically thick, hand-made corn tortillas usually filled with a blend of cheese and refried beans. It was a delicious start to my discovery of the wonderfully fresh cuisine that the country has to offer. Mango was another discovery in El Salvador. They have gigantic sized sweet mangoes that any Indian would love. The beaches here are dotted with seafood shacks that I could make out were very popular with the locals.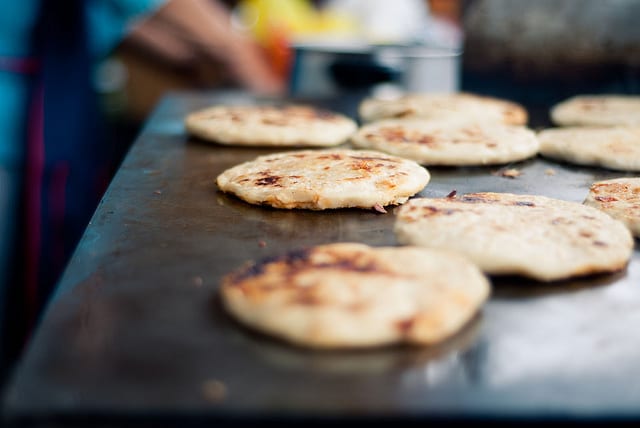 2. Tryst with nature
My next date with nature was at the Jardin Botanico La Laguna (botanical gardens), which is situated at the bottom of a volcanic crater. The pebble-stoned pathways are dotted with flora and fauna of all sorts, thankfully labelled for the curious minded and offering plenty of shade along the way. The park is very scenic.
Another unforgettable journey for me was hiking into the heart of El Imposible National Park, a place that is quite off the beaten track. Whether it was trekking up a volcano or jumping into a waterfall, I experienced adventure and scenic beauty along every corner.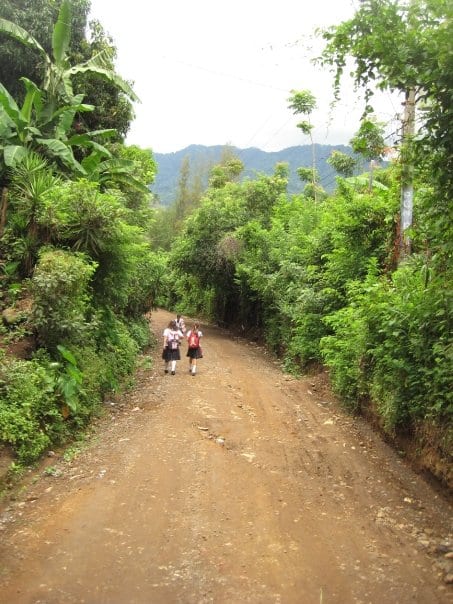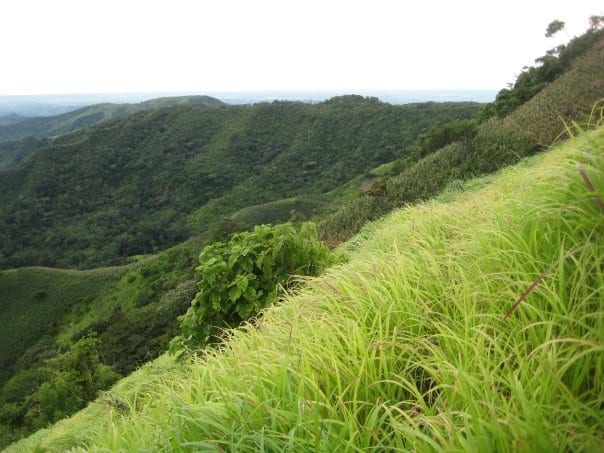 3. Big adventures – riding an Enduro bike
Few kilometers from San Salvador near the coastline, one can experience adventure biking on bikes especially designed for all kinds of terrains. I rode with Mototours and it was a ride of a lifetime. On my 4-hour journey I crossed the coast, hills, beaches and had views of the Pacific Ocean alongside for most parts. Such experiences become much more richer when the owners who have spent several years in the sport personally interact you and share their life story. Mr. Guichi, a previous motorcross champion himself, made sure my adventure was thrilling and how! After the ride, he even invited me to his home for a meal and for a dip in his infinity pool. I wasn't complaining 🙂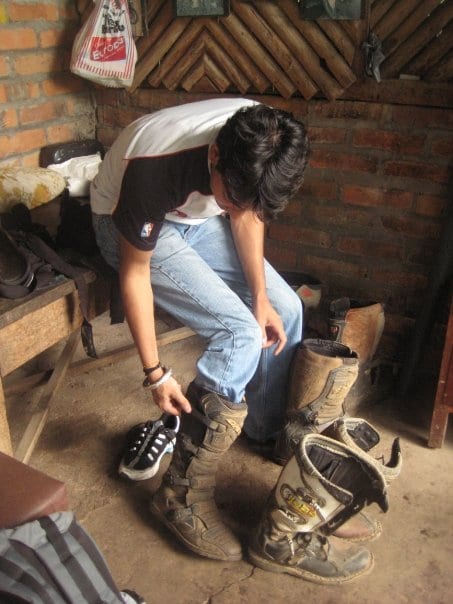 4. Beach bumming at Costa del Sol
The ocean here was really wavy with moderately high tides hitting you all the time. The water was warm and perfect for a good swim. This was my first time in the Pacific Ocean so I did take my time to get used to it. El Salvadore is also perfect for surfing and one can spot surfers from all over.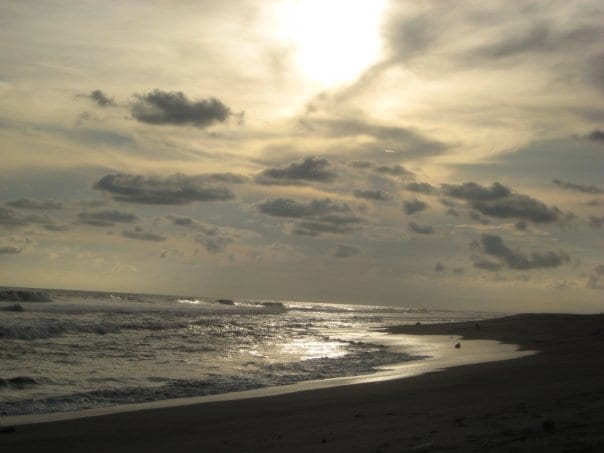 5. Nightlife
Imagine being in movies like "Dance with me" or "Shall we dance" – that's how it felt at a party in Latin America. It was all quiet in the beginning and just as the Spanish music started playing, people were quick to get into their groove. I could really see the passion in their eyes as soon as the music and the mojitoes started kicking in! The nightclubs are also very classy and play excellent Reggaeton, Salsa, Bachata, Merengue etc.
El Salvador is a really exciting place simply due to the diversity it offers. Active volcanoes, mystic lakes, mountains, amazing waterfalls, white sand beaches and lush green forests make it an adventure packed destination for any traveler.
Latest posts by Arjun Vashishtha
(see all)