Growing up picturing San Francisco as the city from 'Full House', I never quite imagined that one day I'd find myself standing right outside 1709 Broderick Street, the very house that appeared on the show at the start of each episode. The house looked no different from the others on the street, but my nostalgia infused heart was doing an excited dance of its own. That moment captured all of SFO for my gawky teen self.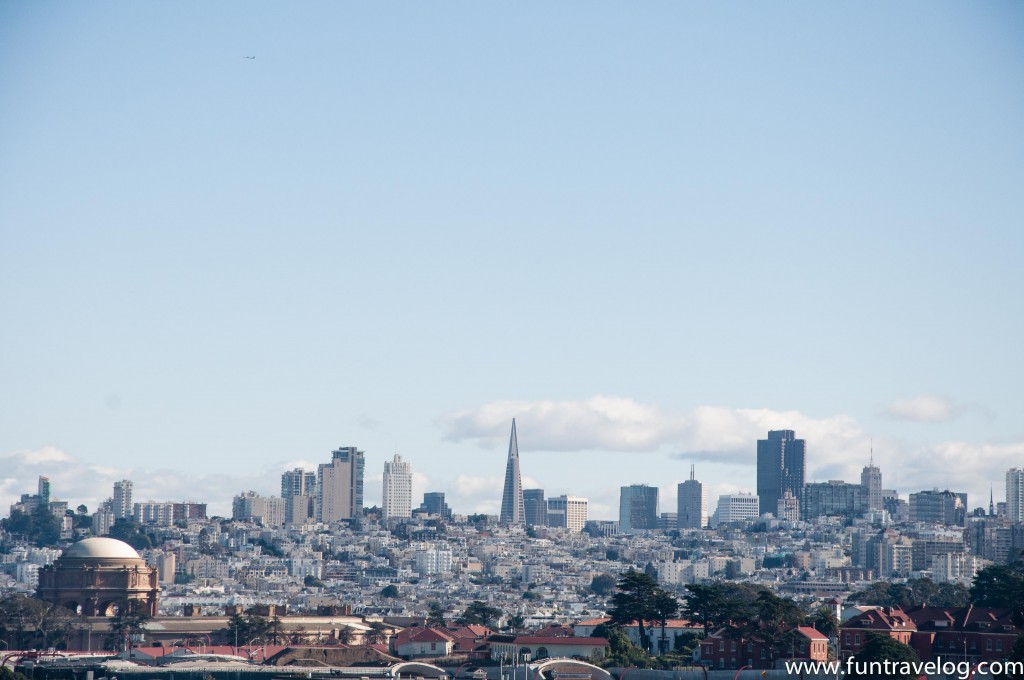 Our visit to California put us in a mild state of dilemma. Especially because of time constraints and our proximity to countless alluring travel spots. Being a quick drive away from beach towns, mountains, vineyards, forests, a coastal highway and iconic cities, we had no choice but to be picky. While this is by no means a comprehensive guide to San Francisco (SFO), I've put together a list of some of the spots that I particularly enjoyed visiting:
Tiled steps on Moraga Street
Though built in a planned manner, SFO's zig-zagged roads provide quite the roller coaster ride. The streets are built on steep slopes and being behind the wheel requires skill and nerves of steel.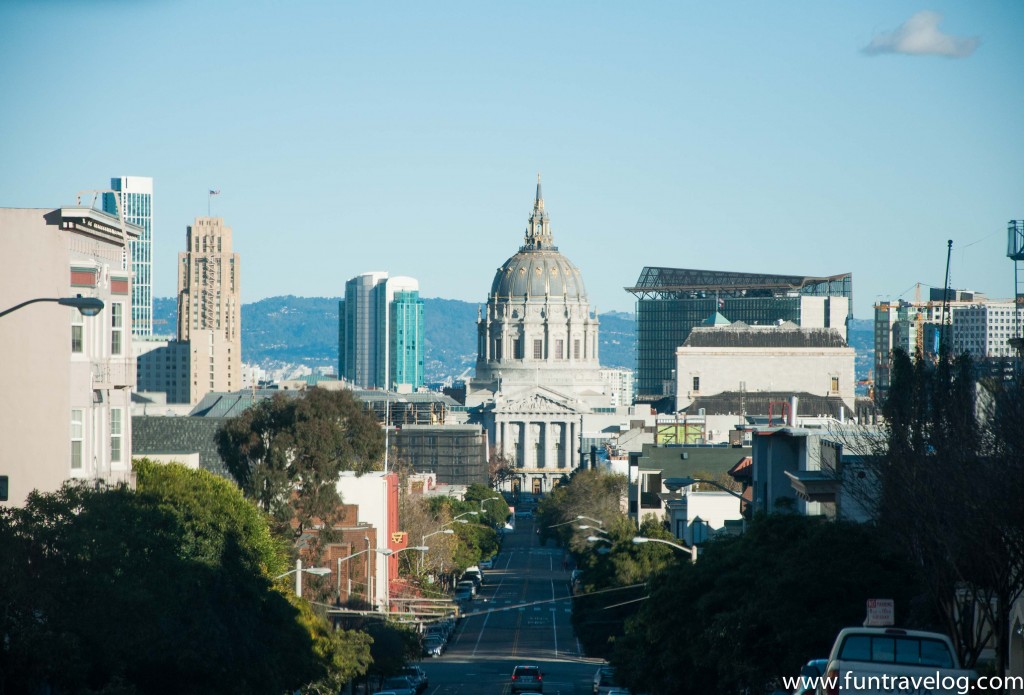 Each Main Street is named in alphabetical order, making navigation methodical. The tiled mosaic steps between 15th-16th avenue on Moraga street were first on our radar as we entered the city.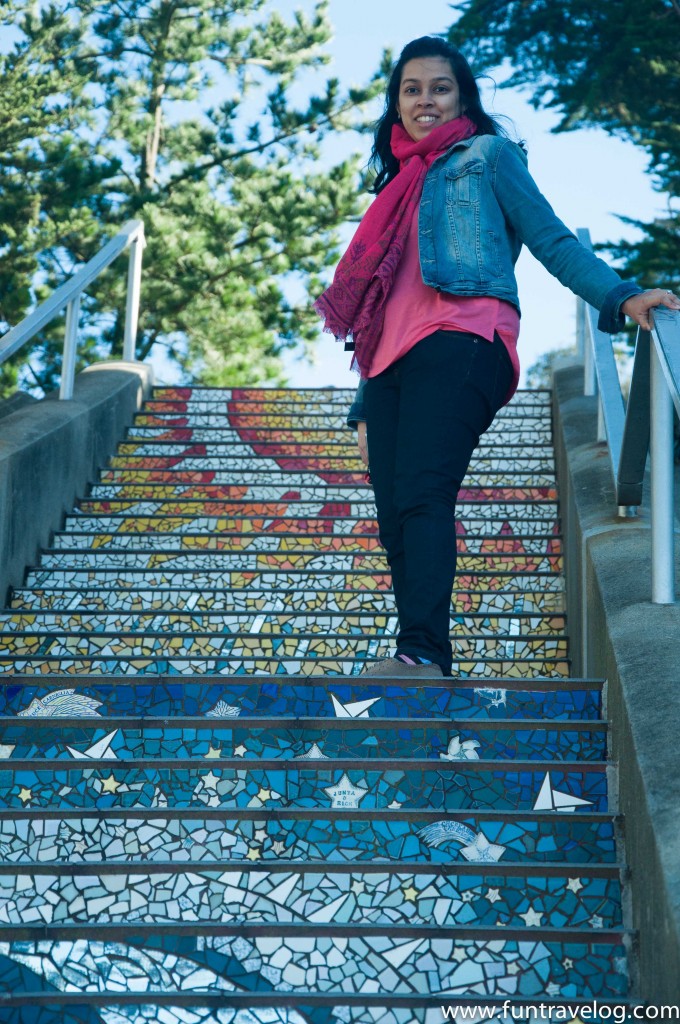 Built in 2005 by artists and volunteers from the communities living on the street, these steps are a beautiful example of how art can transform urban spaces. Besides, the views from the top of the steps are quite breathtaking!
Painted Ladies
The architecture in SFO is highly inspired by the Victorian era, making it a treat to explore whether on foot or by car. Painted ladies were recommended to us by a friend who saw Instagram updates from our journey. They have also been made famous in the promos of the show 'Full House'.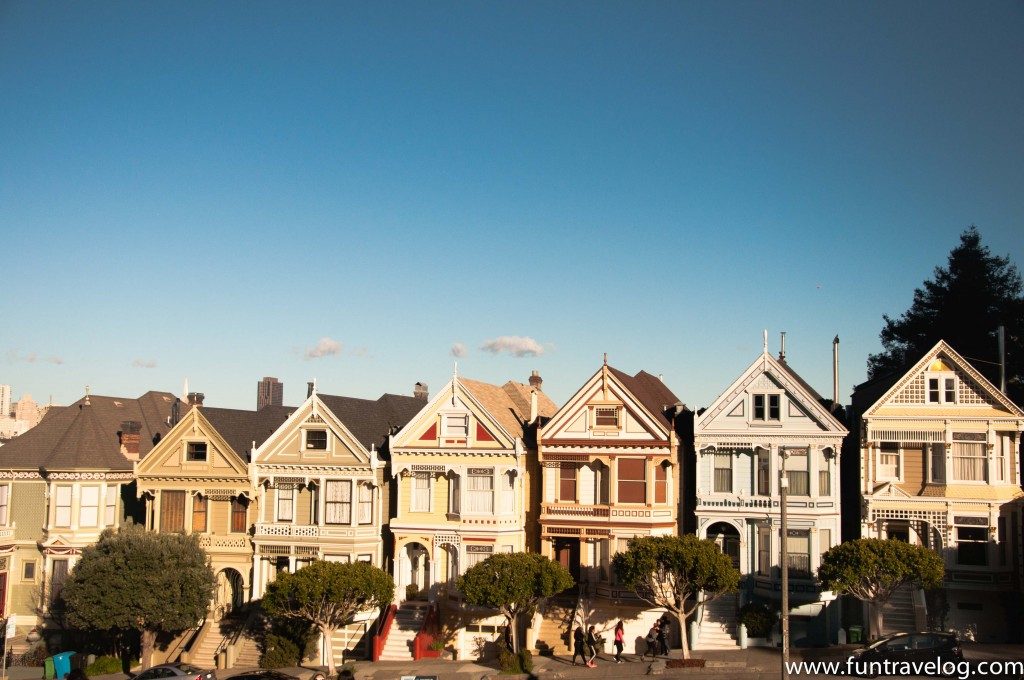 These Victorian homes can be found on many streets in SFO but the ones on Steiner Street and Hayes Street are said to be most popular. The Painted ladies that we were after are a set of four exquisitely designed Victorian houses best viewed from Alamo Square. Guided tours of these homes are also available if one plans in advance. While we were lucky to find gorgeous sunny afternoon views, it is said that sunset views of the homes are some of the best ones!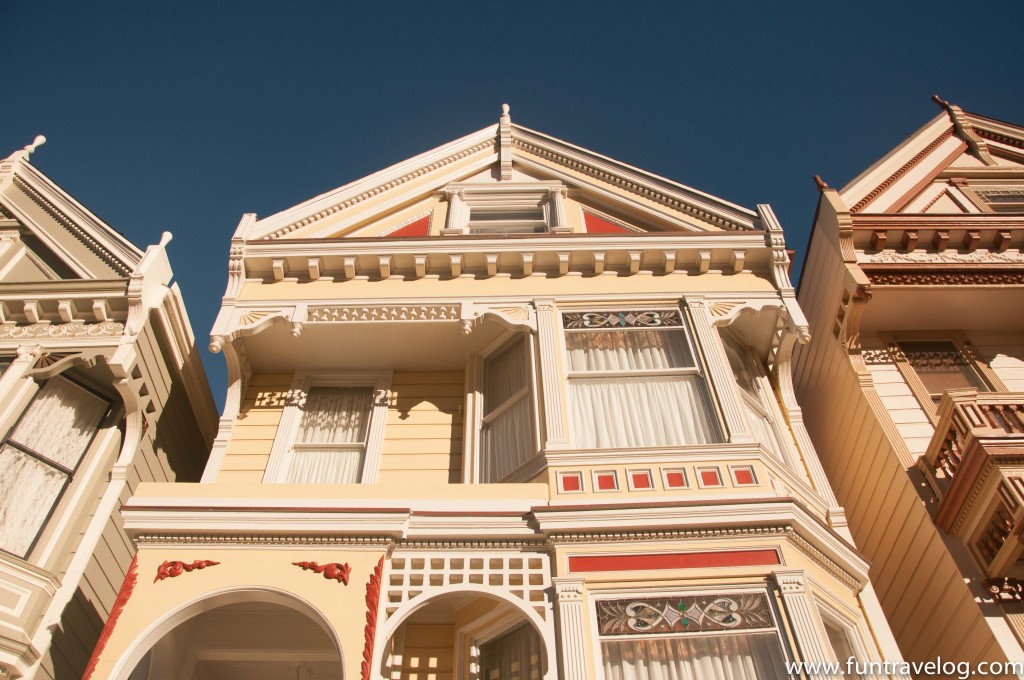 Golden Gate Bridge and the town of Sausalito
Touted as one of the longest suspension bridges at one point, the Golden Gate Bridge is SFO's darling. Tourists flock each day to view, photograph, walk or bike across this engineering marvel. Despite the presence of abundant parking spaces, traffic on this part of the city can be painfully slow.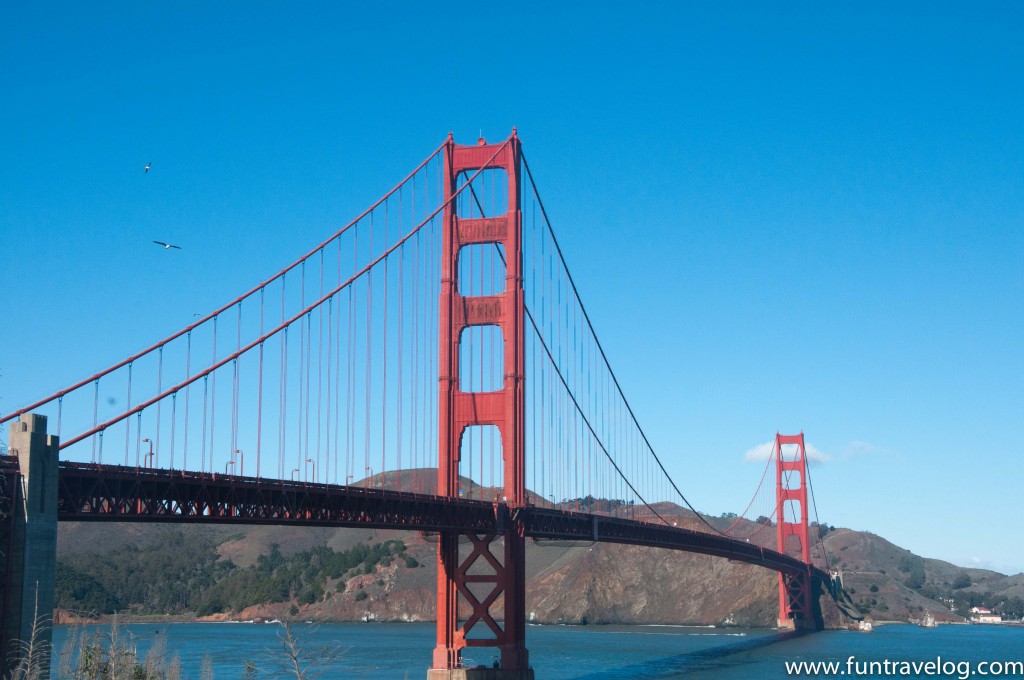 On a clear day, one can easily see the surrounding islands including the famed Alcatraz,the town of Sausalito and the skyline of SFO city from the starting point of the bridge. There are two ways to explore this golden glory – by foot / bike or by driving through, which involves a toll fee.
Our plan was to drive through and visit the adjacent town of Sausalito. Perched on the edge of the bay, Sausalito appeared to be a charming escape. Since our visit collided with Christmas Day, most of the boutiques and cafes had shut shop, but the vibe of the town was evident among troops of biking groups, narrow by-lanes, cozy cafes and benches by the waterfront.
Lombard Street
Also known as 'Crooked Street', Lombard Street is another one of SFO's crazy wonders. Often crowded with tourists and cars jostling their way through eight continuous hair pin bends, the street is best navigated through a downhill or uphill walk.
Nearby lanes are packed with cars trying to get to the head of the street. A wise tip would be to park a few streets parallel to Lombard Street and walk towards it rather than getting stuck in a pool of cars.
Ghirardelli Square
What's not wonderful about a restored mill and a century old chocolate factory? Ghirardelli Square houses all kinds of creative, kitschy stores and sinful chocolate-y pleasures under one roof, two streets from SFO's Fisherman's Wharf. As you walk into the square, an irresistible aroma grips you and entices you towards the store. The long queues and the several chocolates on display tantalize your taste buds as you hungrily wait to place your order.
This place isn't just about the chocolate. It's about espresso sundaes, intense dark drinking chocolate, creamy scoops of ice-cream, brownies, fudge milkshakes and everything beyond your cocoa coated dreams. To serve the needs of chocolate lovers that pay homage each day, Ghirardelli has a marketplace, the original factory and a takeaway store in place. Get there and fulfill your fantasies.
And because thinking of all that chocolate has released copious amounts of endorphins to my brains, here's another chunk of happiness in the form of a short side trip idea: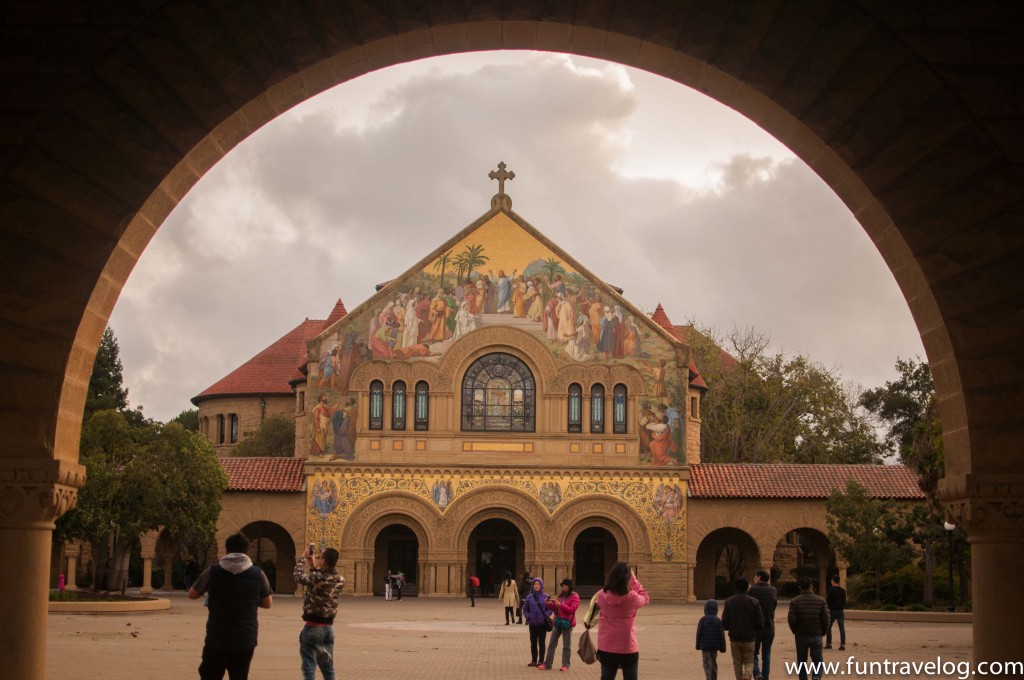 Drive an hour outside of San Francisco to visit the University of Stanford. Their campus is designed in a Spanish style and walking around not just makes you academically inclined but magically inspired too!
Save