National Geographic considers the Pacific Coast Highway among the best routes for a road-trip of a lifetime. The US Pacific Coast highway that runs pretty much along the central Californian coast is a serious contender for the bucket list of road-trip junkies. Personally I think this should be on every traveler's radar to the States (beyond Niagara Falls and Universal Studios) if one can manage nerves while driving through the twisty, cliff-hanging highway. The best part is that this can accessed almost year-round, although pay attention to the weather channel during the winter months as rains sometimes cause mudslides making the highway a bit dangerous to pass through.
If you go, I urge you to save a couple of days at the very least to explore this designated 'All-American Road.' Besides the jaw-dropping vistas, there are numerous sea-side small towns, fishing villages, State parks and scenic trails which should not be missed. Rushing along this highway does no good to your senses and to your experience (you get the point!) 🙂
Having cruised along this highway only a month back, we decided to put together a photo post to document some of the stunning sights that we pulled over for. Though our visit was short, California proved to be memorable thanks to the weather gods. December in this state is usually marked with heavy rainfall but our week was mostly dry.
At the end, I have listed a few more places which we were unable to explore but maybe you should! Enjoy the ride 😀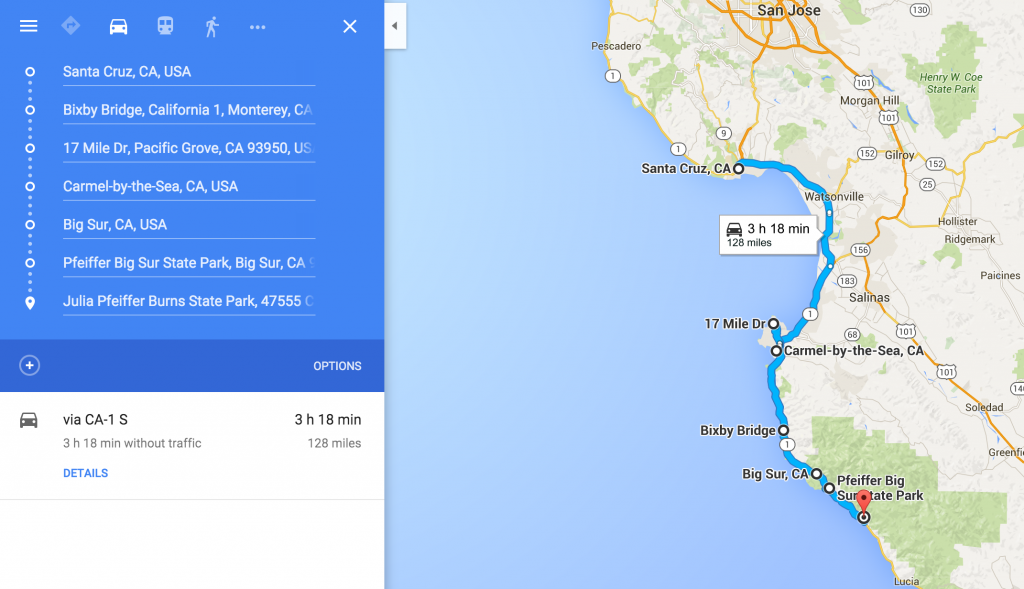 It is better to drive down the coast, i.e.; start from San Francisco as you get to drive along the coastline and it is easier to pullover at scenic stops like the one below.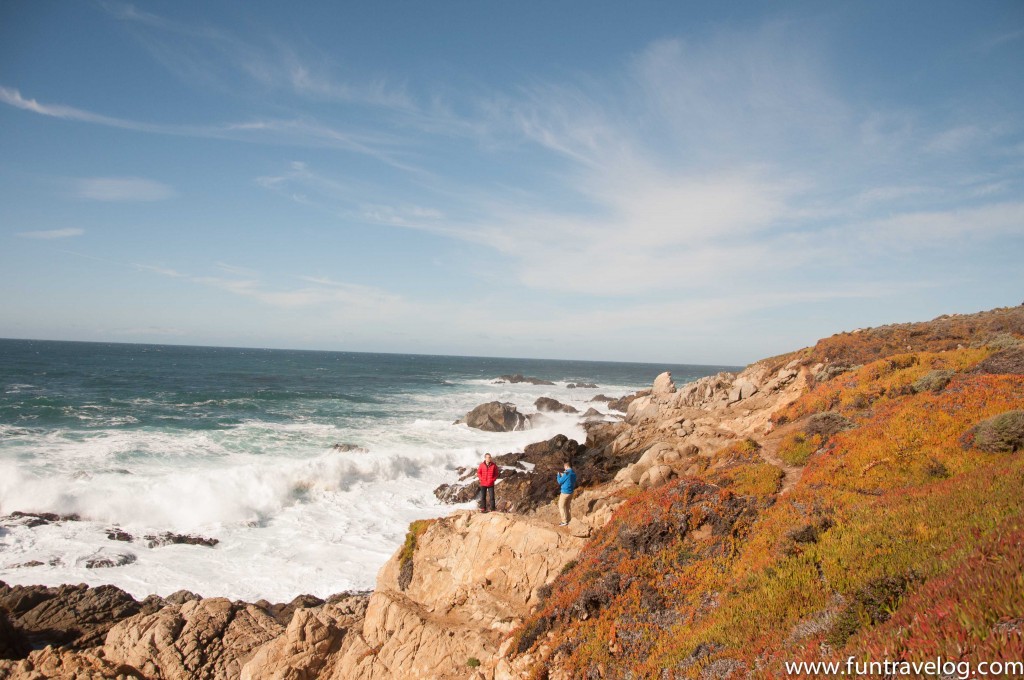 One of the prettiest towns to explore is Santa Cruz. There is a beach boardwalk and a Mystery Spot to explore. Also drive and spend some time at the Natural Bridge State Park. During the winters, this is a great place to watch migratory monarch butterflies that cluster around gently onto trees deep in the woodlands by the coast. The trees protect the butterflies from the harsh weather. To our thrill, were able to watch them through a kind stranger's binoculars but our DSLRs failed to capture the long horizon shots 🙁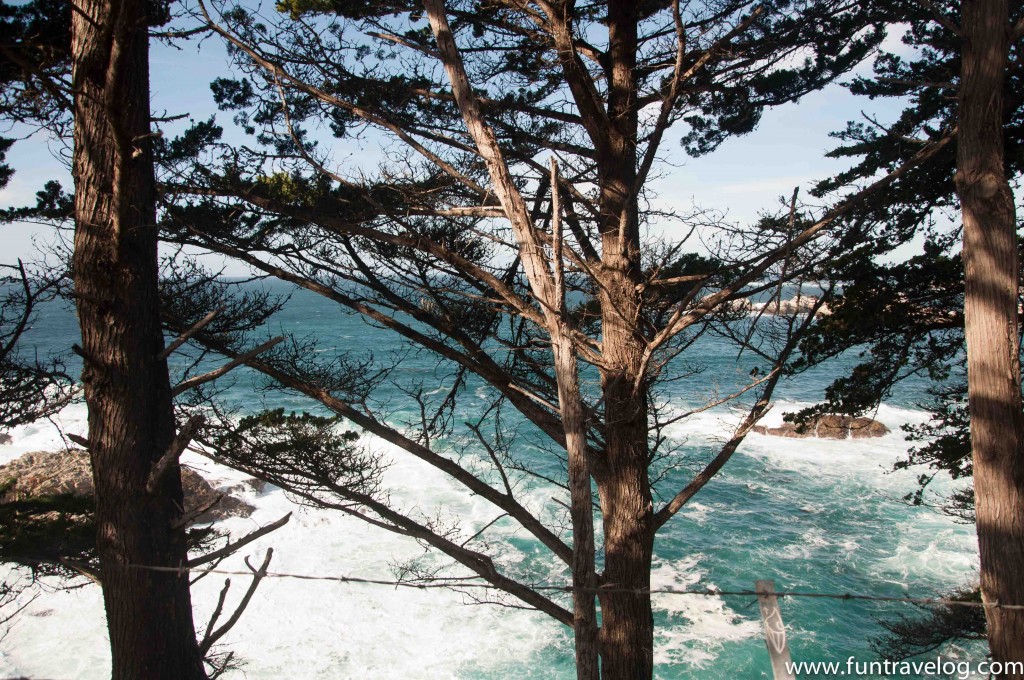 As you are close to Big Sur, meet this engineering marvel and most photographed place along this coastline- Bixby Bridge. There are parking lots at both ends and you will be compelled to stop and stare at the views from different sides.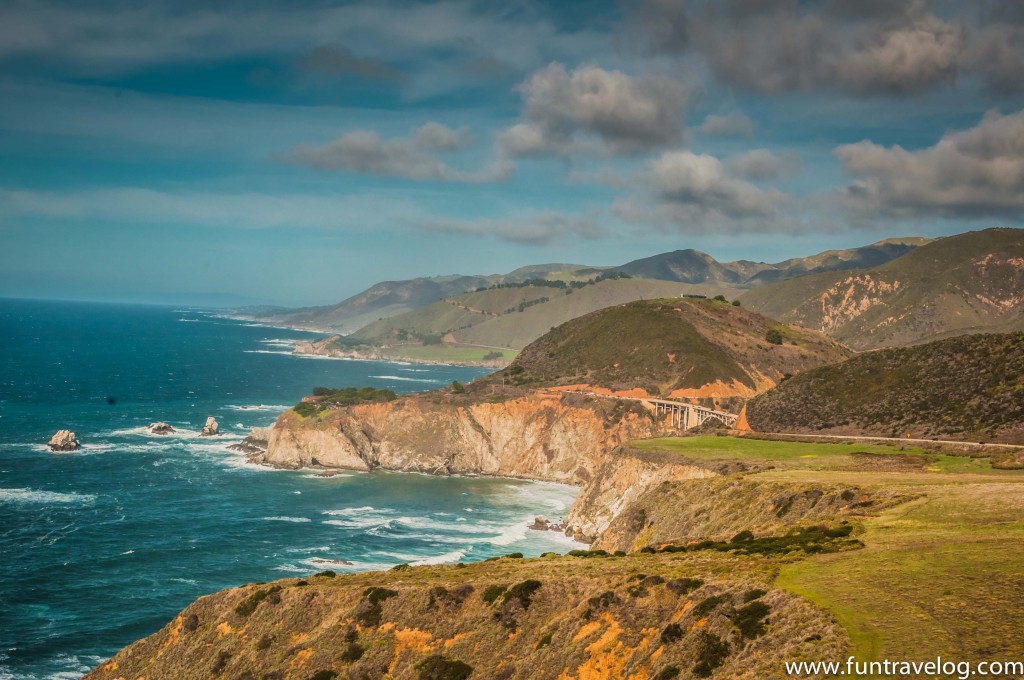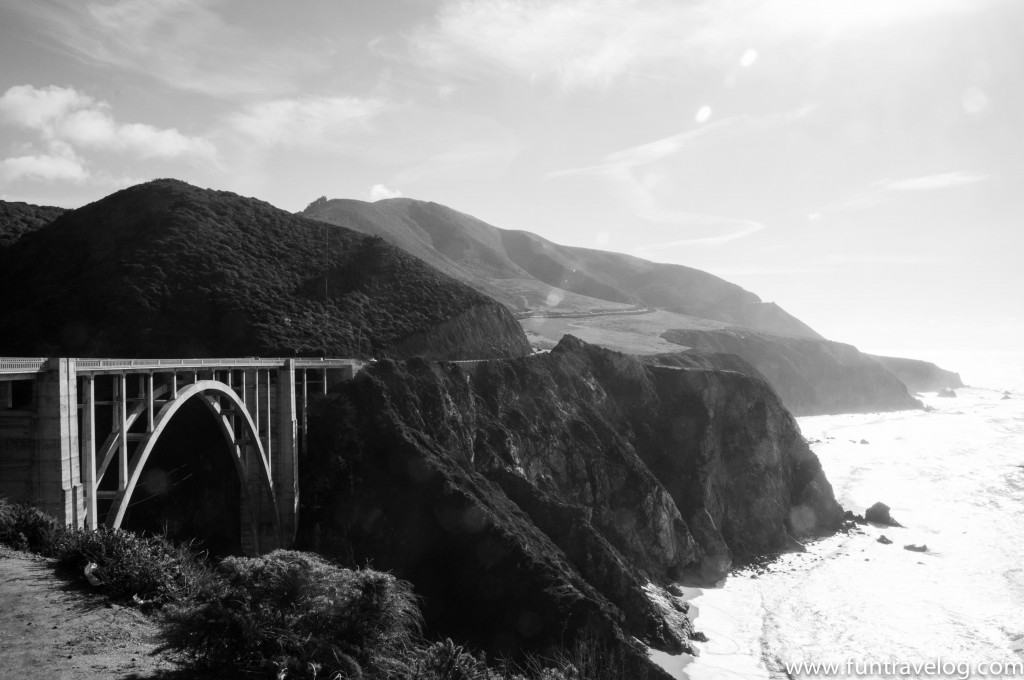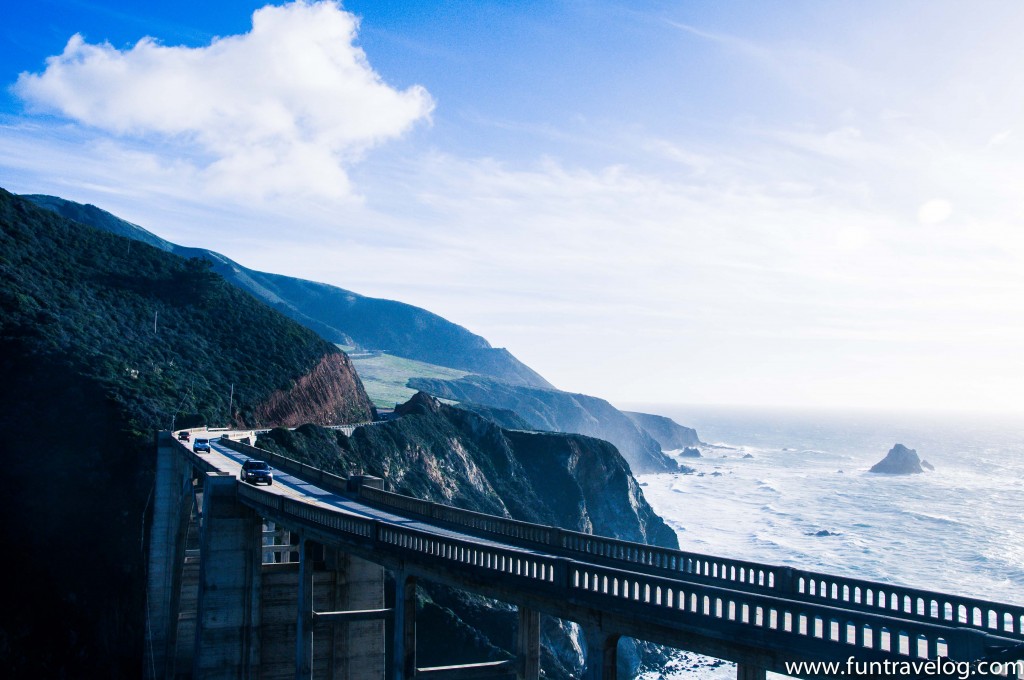 Redwood trees are very special to this State, not only because of their fire-resistant abilities, but they hold history worth hundreds of years. As you pass Big Sur, visit the Pfeiffer Big Sur State Park and consider a small hike to admire these giants. Go further south to Julia Pfeiffer Burns State Park and see the amazing McWay Falls dropping from a height of 80 ft into the ocean.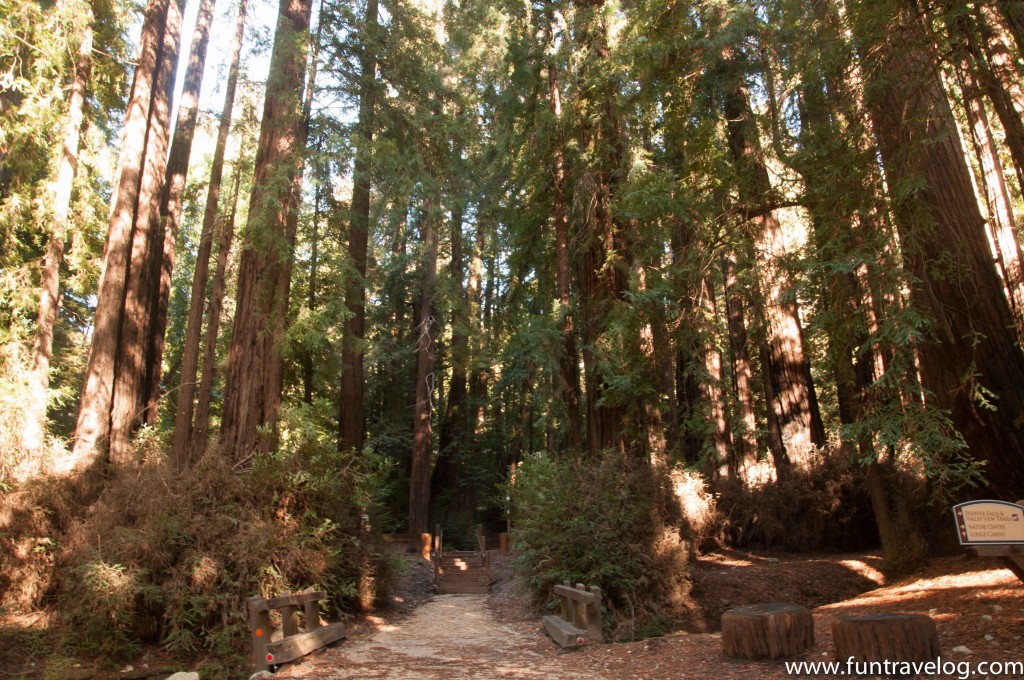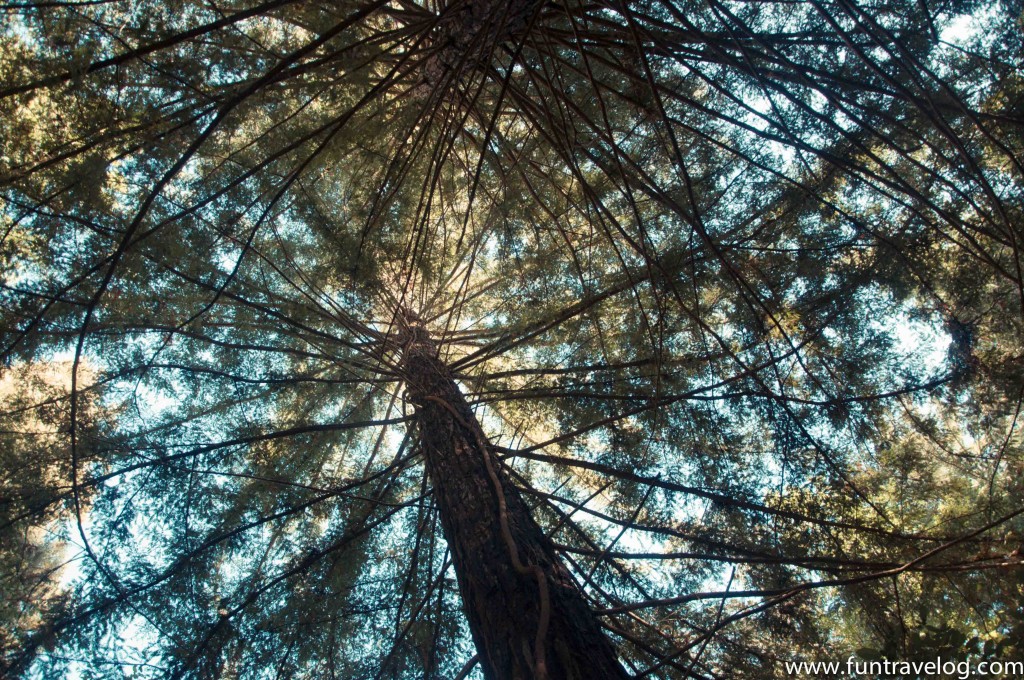 After a hike, the small sea-side town of Carmel-by-the-sea deserves a stop. You can admire the boutique shops, art galleries and sit for hours at one of its cafes. The following photo is of the entrance to the store of a famous painter, Thomas Kinkade.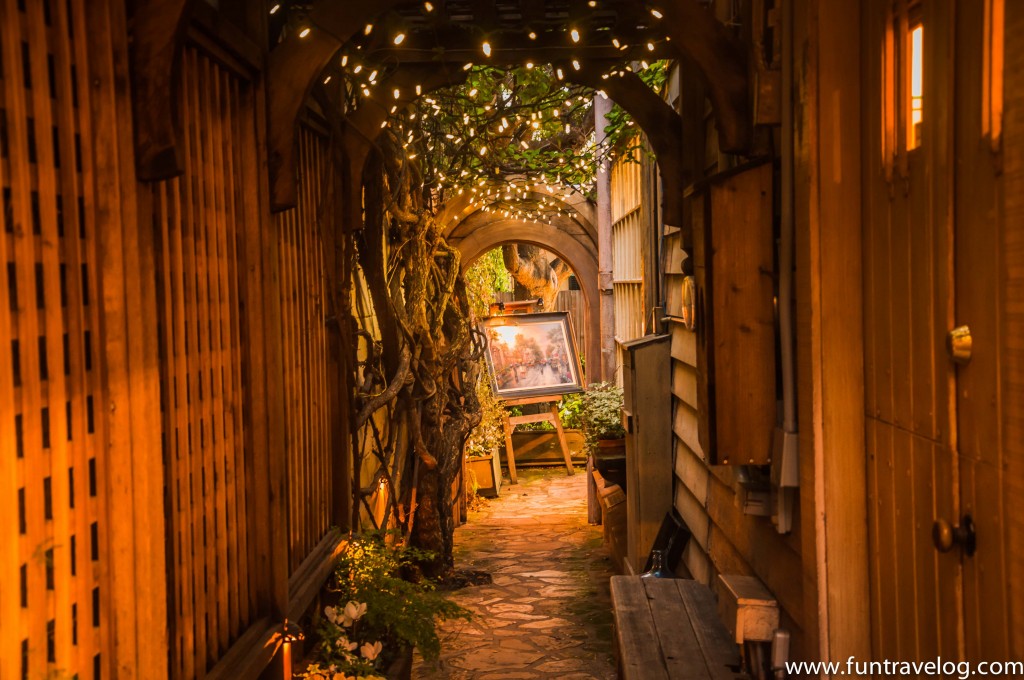 We were in for a treat as we reached the beach just as the sun decided to retreat, painting the skies in a million shades of pinks and orange.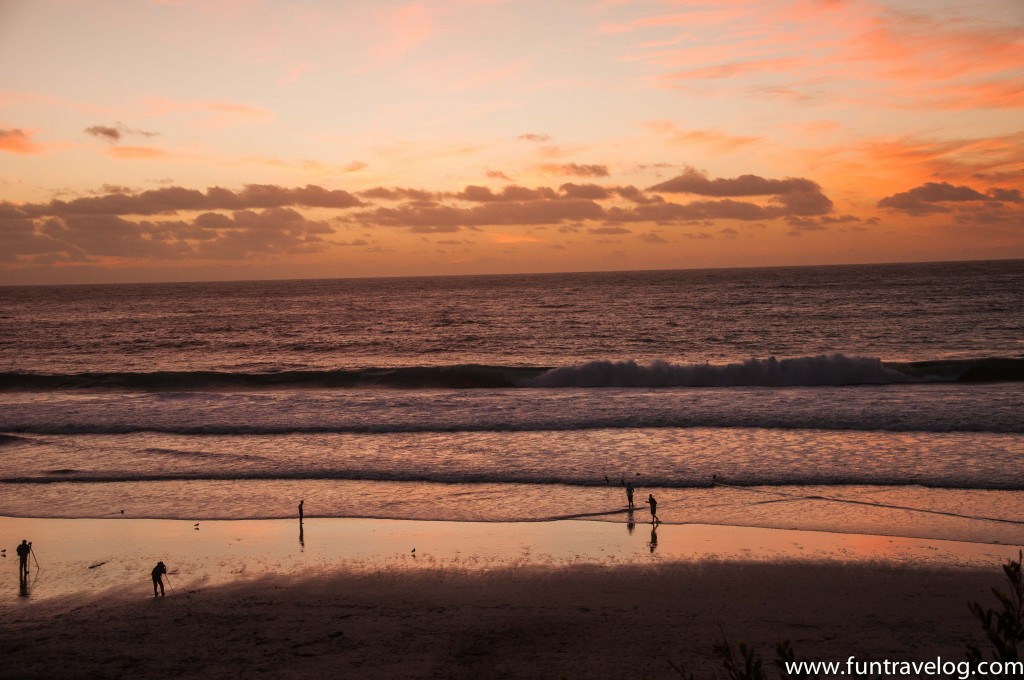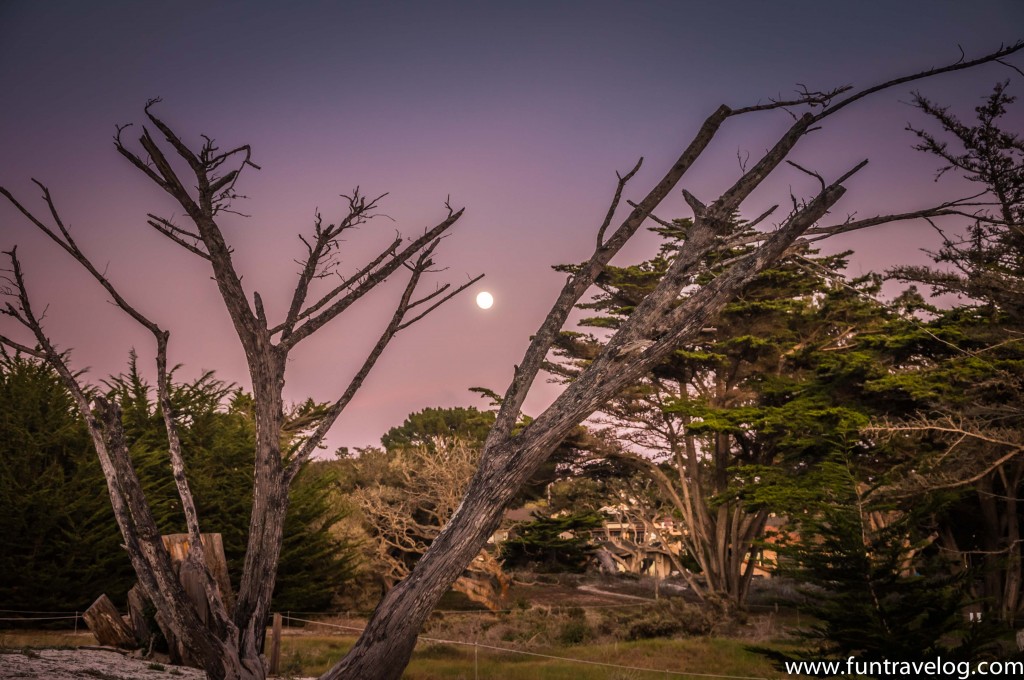 Another mother-of-all-attractions, though a bit touristy, is the 17-mile drive. We suggest staying overnight in the Pacific Grove area and starting the day with this beautiful drive. That way, you can avoid some of the tourist buses that crowd in as the day progresses. Some of our favorite spots include the Lone Cypress and the Point Joe. The drive is dotted with millionaire homes and golf resorts so a meal on this stretch could be an expensive affair. However a cuppa might not hurt the pocket when there are gorgeous views 😉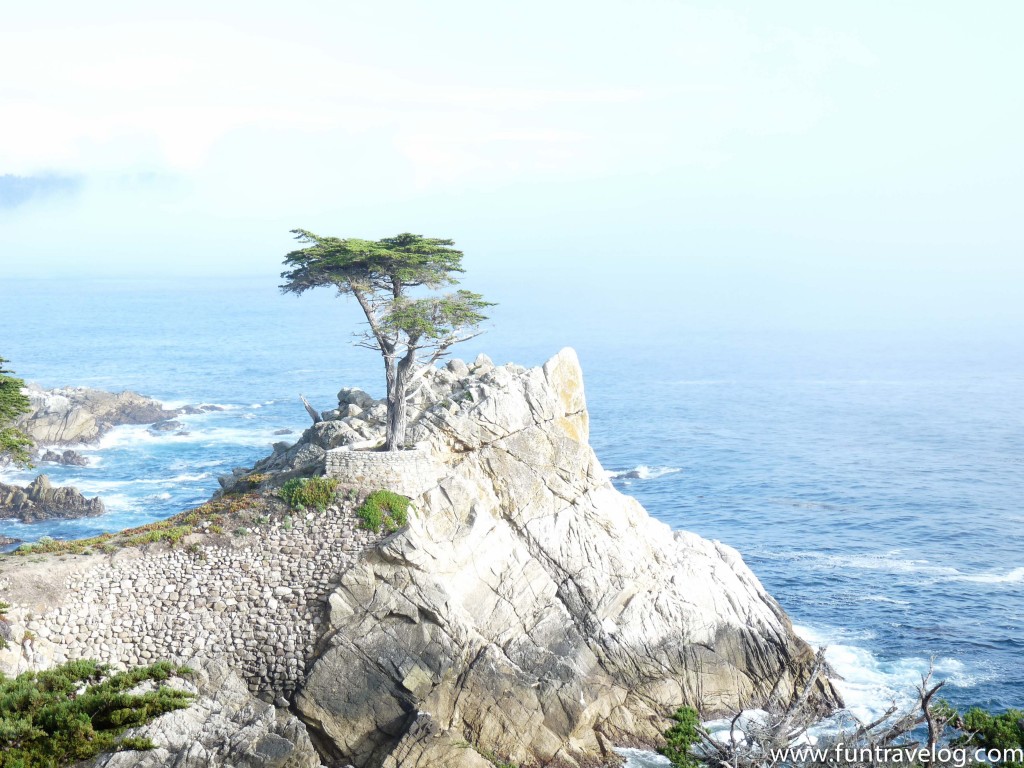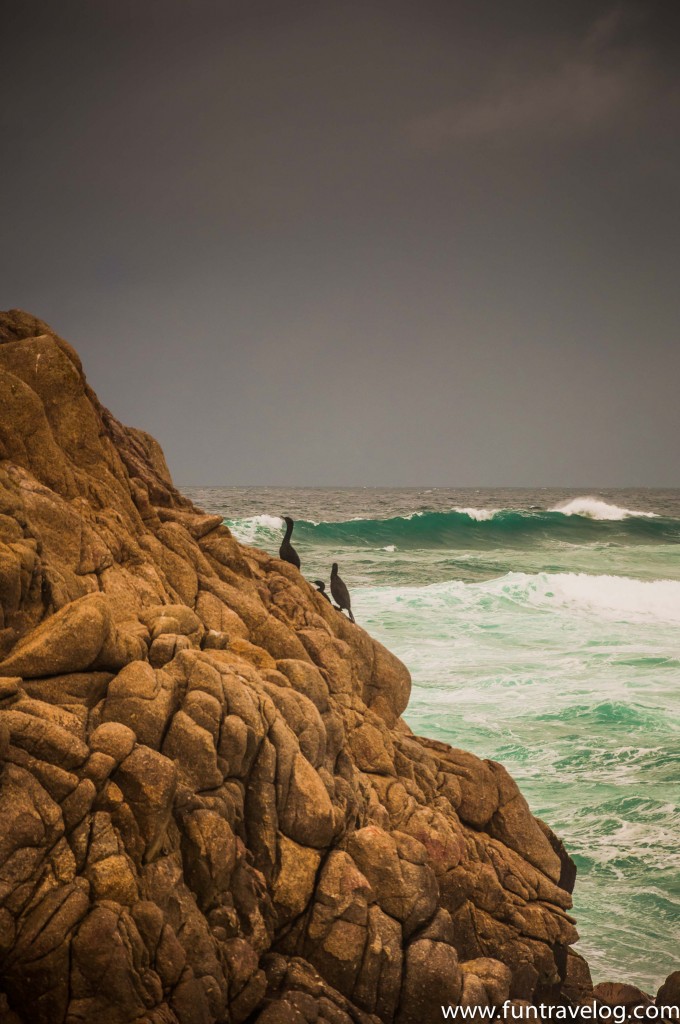 There are so many places to stop by along this highway that the list seems endless. Few noteworthy mentions include the quaint town of Santa Barbara if you're driving far south towards LA/San Diego. If you decide to visit California in late spring, summer or fall, Yosemite and Sequoia National Parks boasting of giant redwood and sequoia trees must be included in your plans (we know we're going there on our next visit 🙂
Please feel free to throw in your best suggestions if you have driven on this highway. We promise to note them when we go back to the Golden State. Cheers!
Save