The city's favourite adda season is here and the people are in a mood to let their hair down. Those who haven't planned an escape must kickstart their Durga Puja weekend by digging into a host of delicious eats that are on offer. What's great is that small individual joints are cooking up a storm by offering authentic flavours and experimenting with new tastes! Here's a look at some of our old and new favourites:
1. Kewpie's: Since it is glorious pujo  time and no visit to Calcutta is complete without your share of ilish bhapa (fish cooked in mustard oil) or bhaja (assorted fried vegetables), a visit to this humble eatery offering rich Bengali thaalis is a must. Vegetarians have enough options to choose from, non vegetarians are known to be disappointed as they possibly can't stuff themselves with all that is on the menu! Our pick is the thaali that includes the soft luchis, rice, bhajas, dal and tarkari / meat.
Address: 2, Elgin Lane, Behind Netaji Bhawan, Elgin Road, Kolkata. Phone: 033 24869929, 033 24861600
Similar picks: Oh Calcutta! and 6, Ballygunge Place are two other favourites with the bong food lovers!
2. Ammini: Calcutta boasts of some quality South Indian restaurants with a passionate fan following – so much so that the taste of sambhar is enough reason to pick one joint over the other. Ammini, relatively new amidst the old horses, has created quite a niche for itself by offering Kerala cuisine apart from the regular idli-dosa fare. Try the Malabari parathas with the veg korma and the appams. A personal favourite of mine are the variety of chutneys and pickles that they have on offer. Round that off with some piping hot filter coffee and you'll be happy you picked this place!
Address: 22/1C, Monoharpukur Road, Near Sarat Bose Road Area, Kolkata. Phone: 033 32216769
Similar picks: Tamarind and Raj Hotel – both offering a mix of regular south indian with a bit of Kerala and Andhra cuisines thrown in.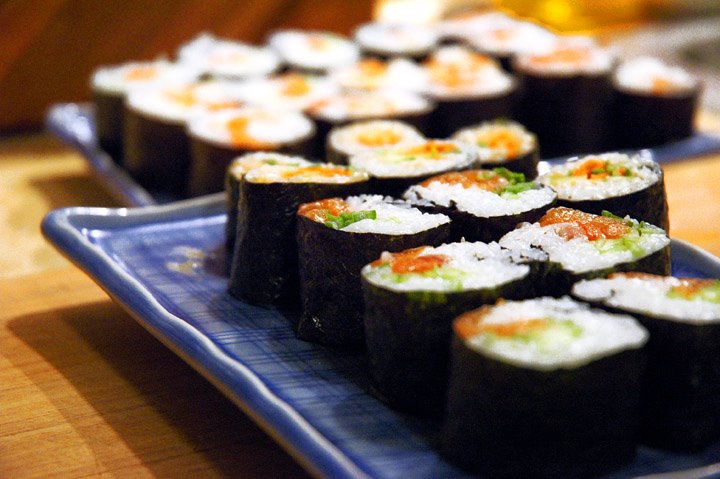 3. The Sushi Oke: Having lived in Calcutta for the greater part of my life, I must say that it is a big deal when an independent restaurant offering Japanese cuisine dares to set up shop here! A small little eatery, The Sushi Oke offers Thai apart from Japanese. Try the cucumber and cheese maki sushis and the miso soup. They seem to be using well sourced ingredients which is why the food tasted much better than what it would at any other fusion food restaurant! Though all items on the menu weren't available the sticky rice and vegetable teriyaki with it's distinct taste has all our votes.
Address: 3B, Short Street, Near St Xavier's Back Gate, Theatre Road, Kolkata. Phone: 033 66064206 ext:271
Similar picks: Zen – Park Hotel, Pan Asian – ITC Sonar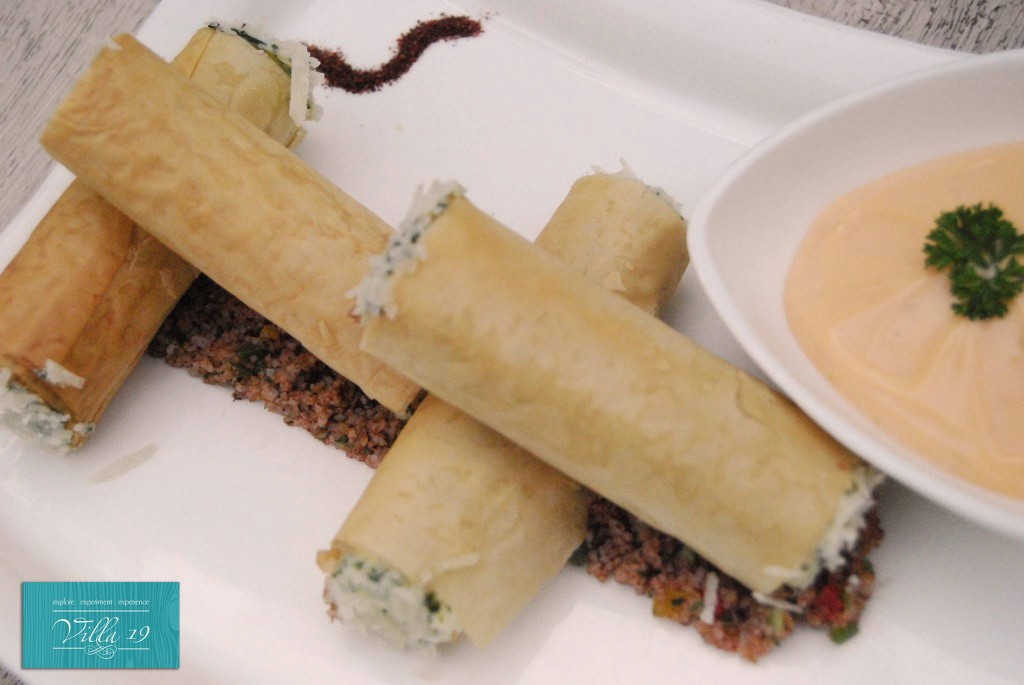 4. Villa 19: Not connected to the restaurant in Mumbai, this standalone joint is one of latest entrants on the restaurant scene in Calcutta. Offering a mix of Greek, Mediterranean, Thai and Wagamama style Japanese cuisine, this restaurant is all vegetarian. Try the greek pizza and the lotus stem starter with wasabi and garlic dips. The more experimental should opt for the yatsu curry and rice (though some people may tell you that it reminds them of Maggi). Don't miss the desserts – apple pie, lemon tarts, chocolate mousse and everything usual, worth the order as they're prepared well.
Address: 19, Ballygunge Park Road. Ballygunge, Kolkata. Phone: 033 40670123
Similar Picks: Afraa Deli – Conclave
What are the eateries that you recommend? Tell us your choices in the comments section!