"Don't Plan" was the brief that I received as I set about making my to-do list for New Zealand's adventure capital. Could that be possible, I wondered as I browsed through a number of articles, reviews, blogs to keep a tentative list handy. While it's always safe to have a general idea about things to do, one must leave enough space for chance encounters in Queenstown (have faith, as most of them are of the pleasant kind!)
The Essentials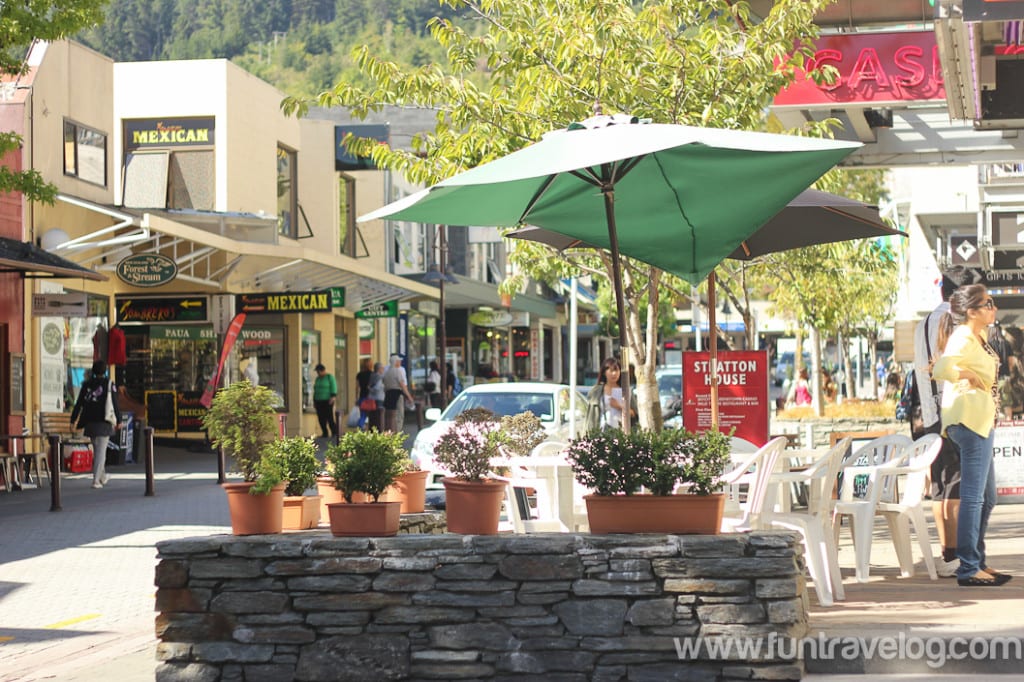 New Zealand's finest walking town compels you to pick an accommodation that you won't miss much, as you will find yourself spending most of your time in the outdoors. Ditch your car at the hotel or pay for a parking spot to prevent nasty encounters of the credit-card-being-charged kinds. The bylanes and streets are teeming with cafes, shops and restaurants and at any point you are a short walk away from gorgeous views of the Lake Wakatipu. In the evenings one can see people hanging out in groups, lazily relaxing or gearing up for a bit of nightlife. There are number of restaurants offering interesting cuisines and a mix of cafes for those who want to grab a quick bite.
Despite being touristy, the Queenstown gondola ride managed to win our hearts (and stomachs) with its activities (like luge rides, perfect for the faint hearted) and its massive spread of buffet lunch which had surprisingly good options for vegetarians. Those looking for a heady experience must spend an evening at Onsen to get a view of the night sky from the comforts of a private hot pool.
Get a Grip
It is best to equip yourself with some nerves before you land in this country where adventure is second nature. Queenstown embraces you with a sporty vibe like no other and that is evident while you walk around the streets. The variety on offer ranges from skydiving to parasailing to jet boating and canyon swinging. Looking for adventure sports here is like shopping for clothes, you can just hop in and sign up for a sport should you be tempted. Though we suggest that you book your primary activity beforehand to avoid the unforeseen. The most popular adventure sports providers are Nzone and A.J. Hackett.
Day Trips
While you are on a road trip, it is only a matter of minutes before you can witness a change in the landscape – a criss-cross coastal drive could be a few miles from a bustling town or an interesting viewing point might just be on the outskirts, awaiting your presence.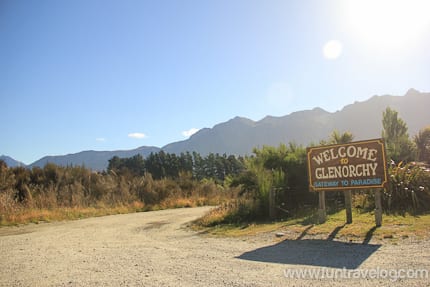 Visit Glenorchy, a sleepy little village an hours drive away from Queenstown. Home to Paradise Valley, it has a few cafes, a walking trail and a lake with peaceful spots where one can spend the afternoon with a picnic hamper.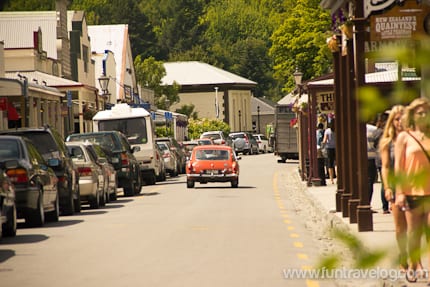 On another side of Queenstown, again an hour's drive away is Arrowtown, a charming Texan themed town with its own walking street. The little town has its own Chinese street named after its first inhabitants and a walking trail as well. Gold nugget enthusiasts can spend some time ogling at the shops. We also spotted a photography store that was offering period style portrait photography complete with props and costumes.
For the love of Food
From gourmet pizza bars to homestyle native cuisine, Queenstown is meant for the gastronome. Don't miss the traditional favorites like Ferg Burgers, which has two great options for vegetarians. The Lebanese felafel burger was wholesome, crunchy and totally worth the hype. We also tried Sesso, a newly opened Italian joint that had a warm ambiance, chatty tourist groups, wooden decor, and some flavourful cuisine. To go with our red wine, we ordered gnocchi in arrabbiata sauce, an entree and a side of their bread basket that was accompanied by wonderfully scented olive oil.
PS: I still have a list of recommended restaurants that I would be happy to share over email.
Save